When Stephanie and boyfriend Daniel embarked on a trip to Bali with a group of friends, she has no idea what was in store.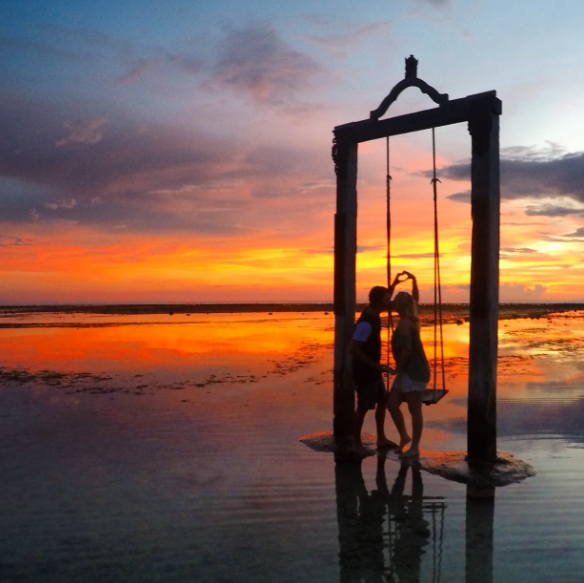 "Towards the end of our trip, when we were staying on the beautiful Gili Trawangan Island, we jumped on our bikes and made our way down to the infamous ocean swings."
Stephanie says their friends were already there, lining up to get that perfect sunset photo on the swing – but they offered Stephanie and Dan to go first.
"As we walked through the shallow water out to the swing we carefully watched the ground, dodging sea creatures, when Dan pointed something out to me. It took a minute but I saw it – a small bottle."
Dan passed Stephanie the bottle and inside was a beautiful note, burnt and faded like it'd been inside the bottle for years.
"As I finished reading the note I looked up and Dan was waist deep, bent on one knee in the water."
Dan pulled out a ring and asked Stephanie to marry him.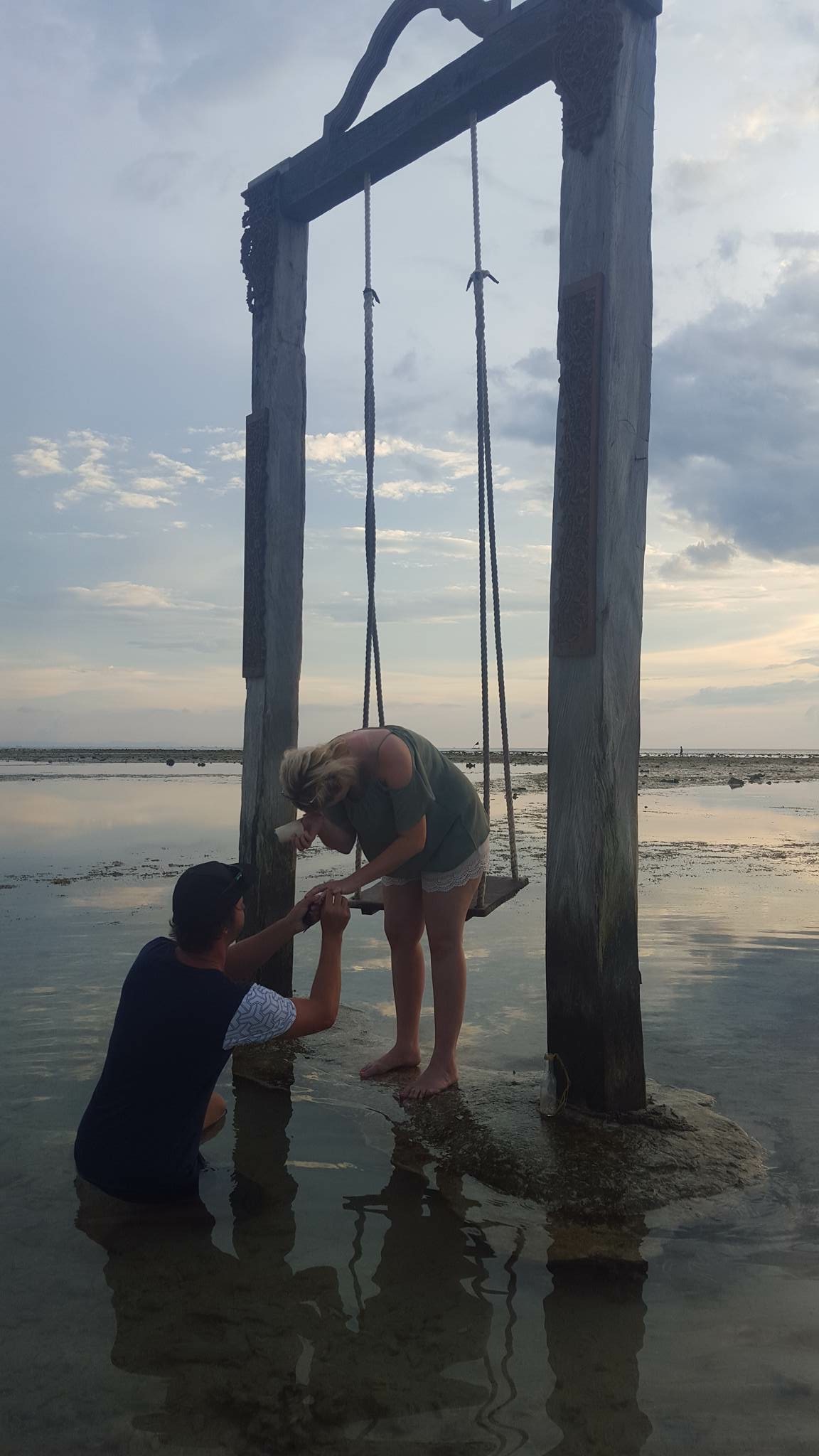 "Of course, I said yes!"
Stephanie says after the romantic proposal the pair were given a private table on the beach where they were served a beautiful dinner and serenaded by a Balinese band.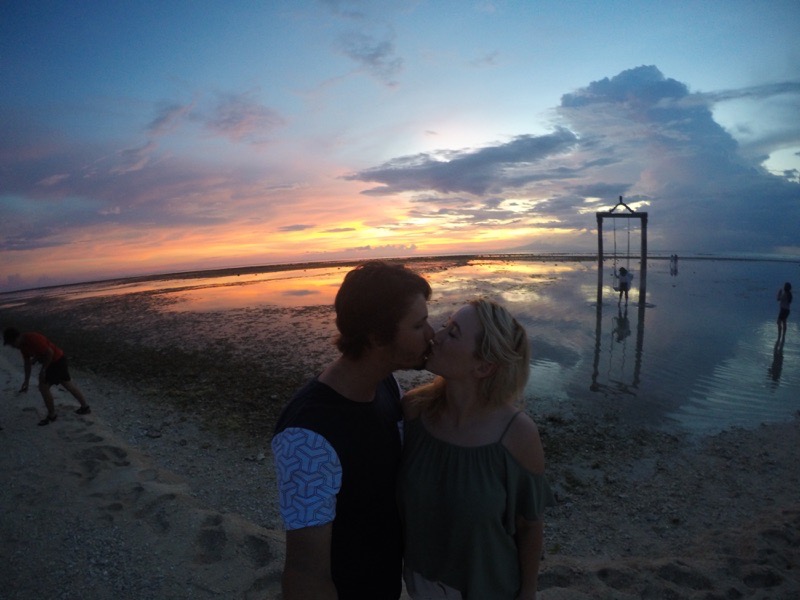 The pair had been dating for just over two and a half years before Dan's proposal and had recently bought a block of land ready to commence building their first home together. "We met through my sister, who Dan had gone to school with. After our first date, we were infatuated. Within months, my 'staying over bag' had been unpacked into his home and we were planning our futures together."
As for the ring, Stephanie says it's perfection! "Dan knows me well and had a fair idea of the look I love. With the help of his sister, they picked the ring I always wanted. A white gold, 1-carat cushion cut diamond halo ring."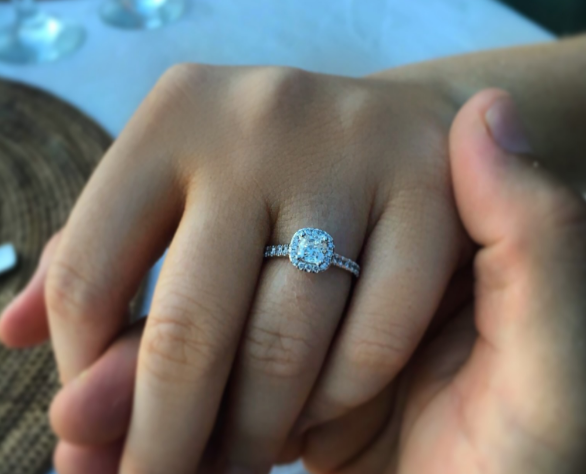 We wish Stephanie and Dan the very best on their wedding planning journey, and hope to see them featured on our Real Weddings page in the future!
Do you have a gorgeous proposal story to share with Australia? Submit it here!