When Adam Ray, one half of Something Borrowed, took his girlfriend Daniela to the gold class cinema, she wasn't prepared for what was about to happen.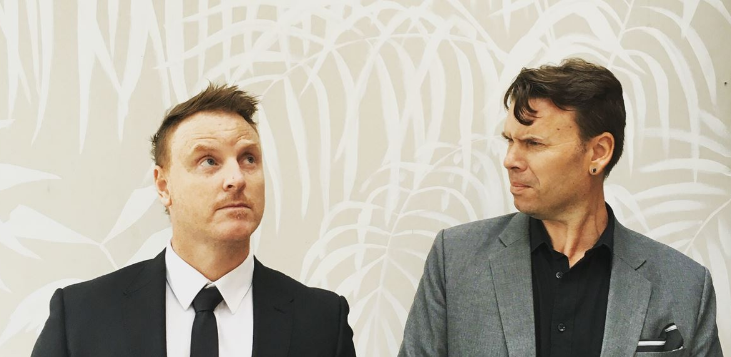 Adam says that the pair were the only people in the cinema, which wasn't too unusual for a Monday night.
"I wrote this song Use My Name and shot this video to it. When we were in the cinema, the video clip came up on the big screen. The staff were incredible and all in on it!"
Adam says that when Daniela finally realised it was her boyfriend on the screen, Adam looked at her and asked "What's going on? That looks like me! Did you do this?"
"There was just pure confusion," Adam says. "It was great. She said yes!"
Here's the song and video in question:
Something Borrowed is one of our favourite 5-star Melbourne wedding bands! Do yourself a favour and check out their storefront – they could just be your perfect match in live wedding music!
Do you have an epic proposal story? Submit it here!