Time to plan your wedding cake? Wedding cakes don't have to be elaborate or 10+ tiers (although we love all types of wedding cake, to be honest). If you're looking for some simple wedding cake inspo, then we've rounded up some stunning simple wedding cakes that caught our eye and aren't dripping with decoration. Please note that they were still crafted by an expert, however, and require skills to nail.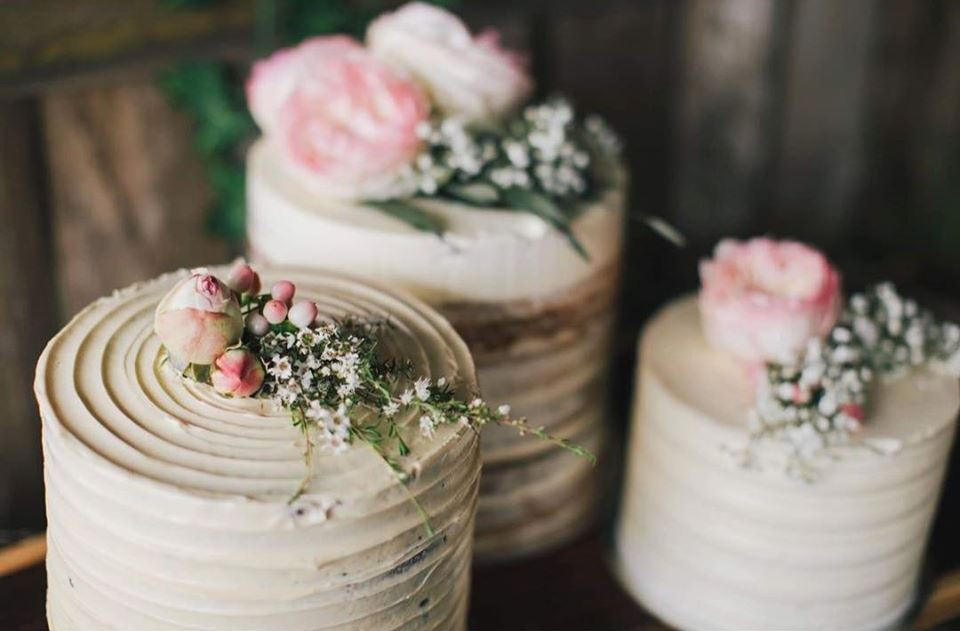 This three-tiered orchid adorned beauty:
Delicately dressed with phalaenopsis orchids, this fondant decorated three-tiered cake by Something About Cake isn't OTT but is still absolutely stunning. Three tiers is a popular option for weddings. Many couples choose a different flavour for each tier, with white chocolate, chocolate and caramel mud being the top choices.
View Something About Cake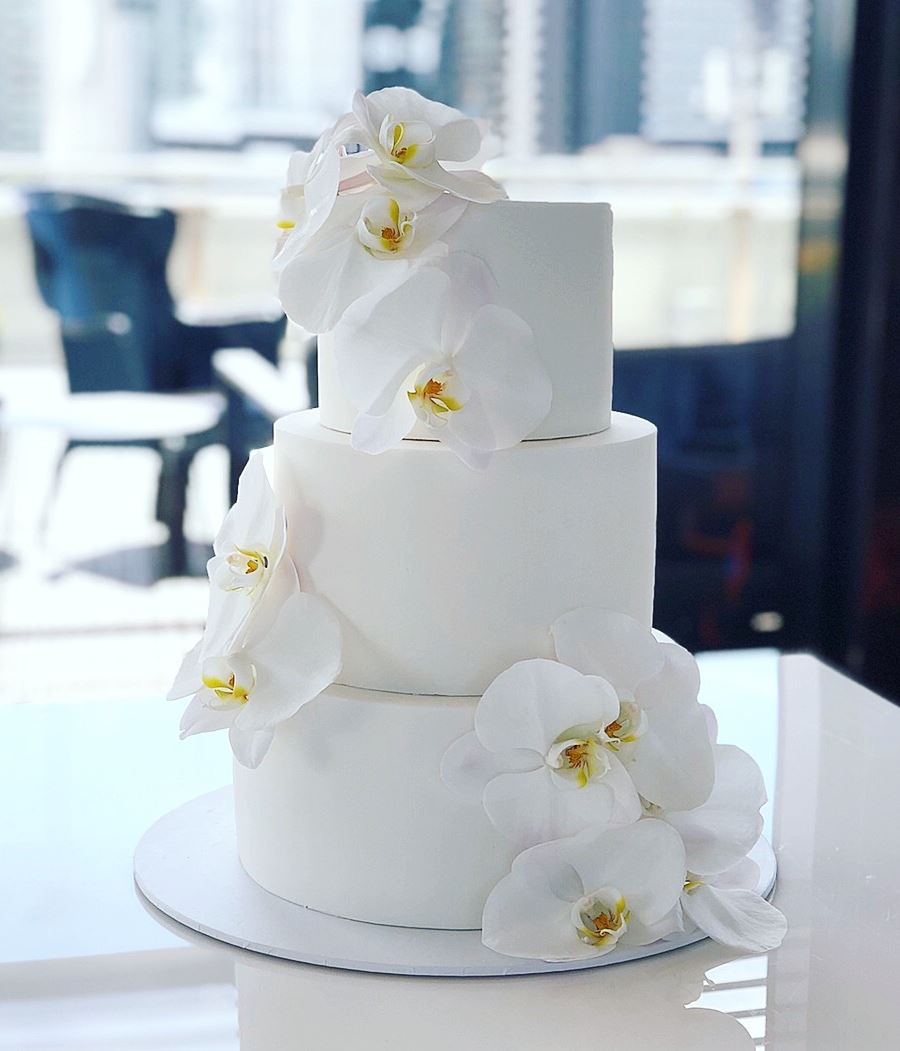 This whimsical macaron cake:
This ultra-cute cake with macarons would perfectly suit a smaller wedding with a pastel colour scheme. You could have the macarons any colour you like. If you're a macaron lover, you could also pair this cake with a macaron tower for guests, or macaron wedding favours!
View Luscious Me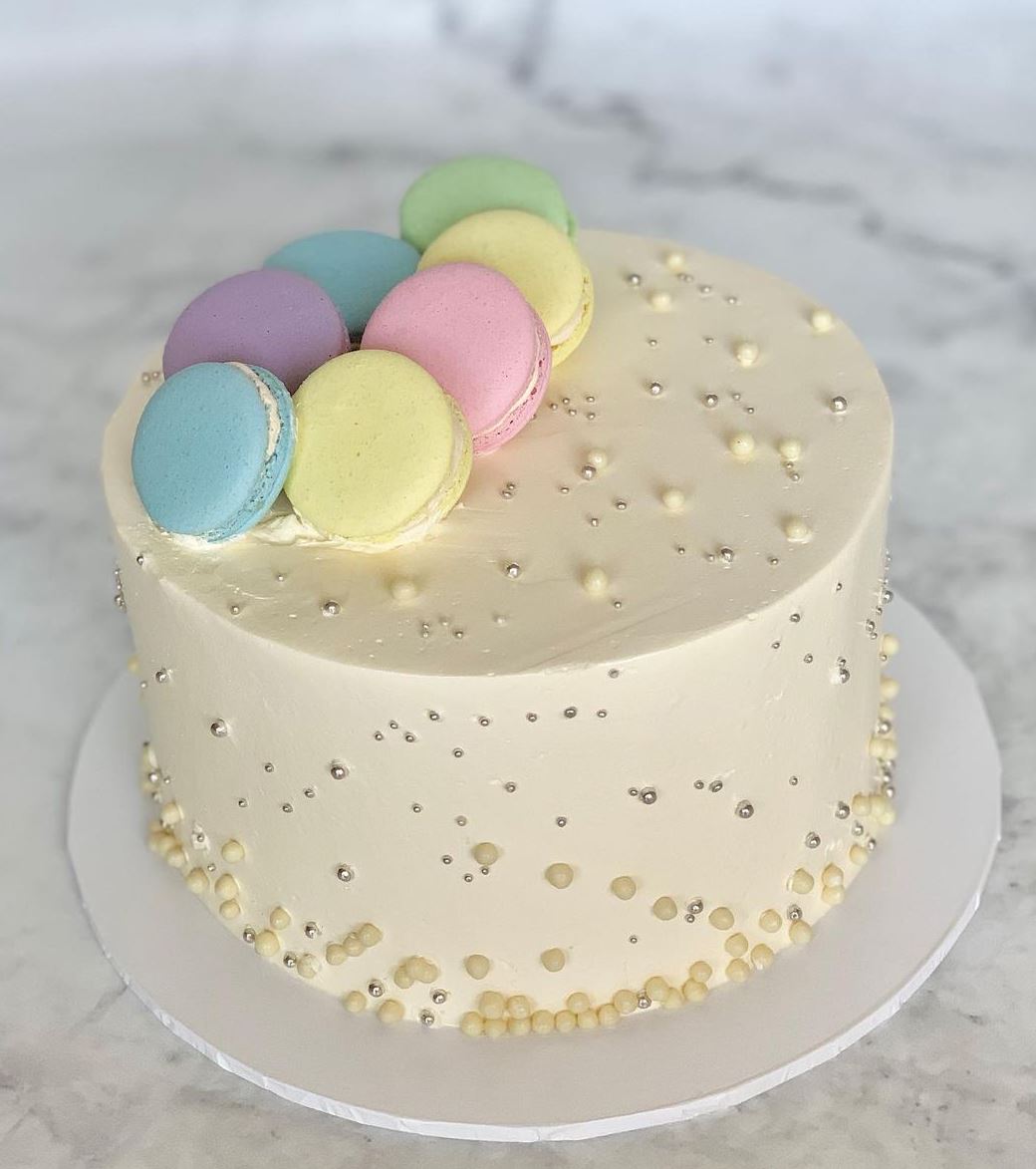 This two-tiered gold cake with a single rose:
This beautiful cake by AB FAB Cakes features some gorgeous gold foiling, and a stunning statement white rose. Sitting pretty atop a gold cake stand, this is the perfect cake for this wedding.
View AB FAB Cakes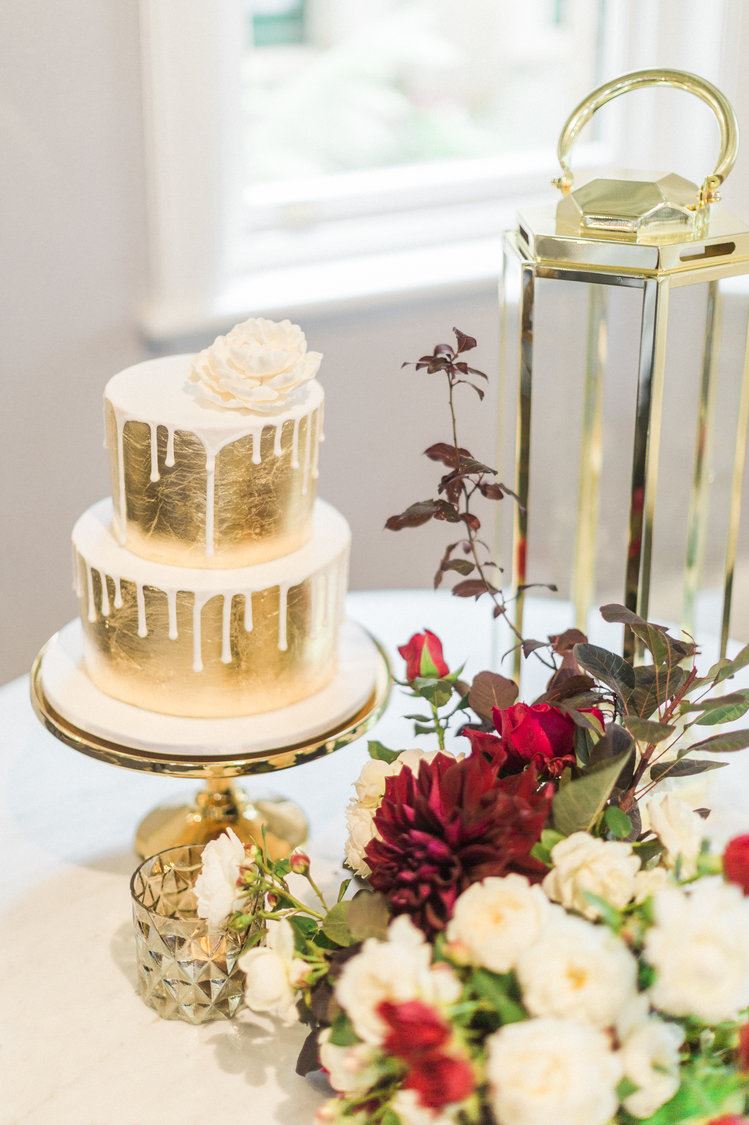 This mini semi-naked cake:
This gorgeous mini cake by Casa Del is so so sweet! Topped with several flowers and iced in a semi-naked style, it's simple yet stunning. Perfect to be served along with cupcakes, doughnuts or on its own for a small wedding.
View Casa Del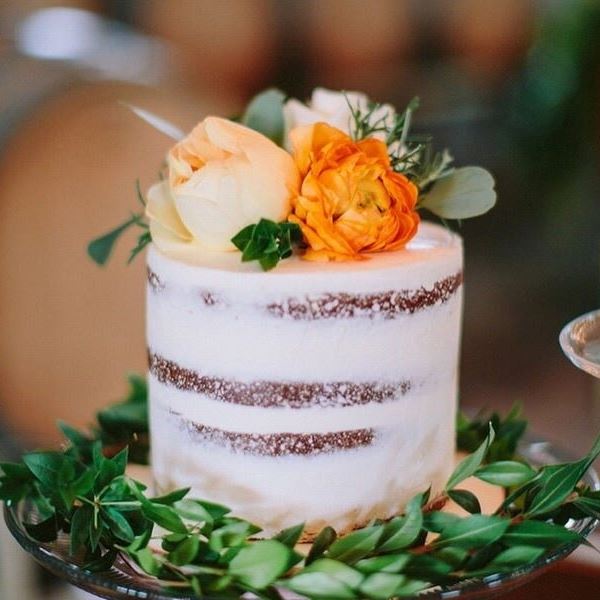 Mr & Mr sign cake:
Sometimes a little topper can make all the difference! This Mr & Mr sign is so so cute and perfectly sums up the rustic style of this gorgeous wedding. The beautiful cake by Elegant Occasions also features some flowers on top and at the base.
View Elegant Occasions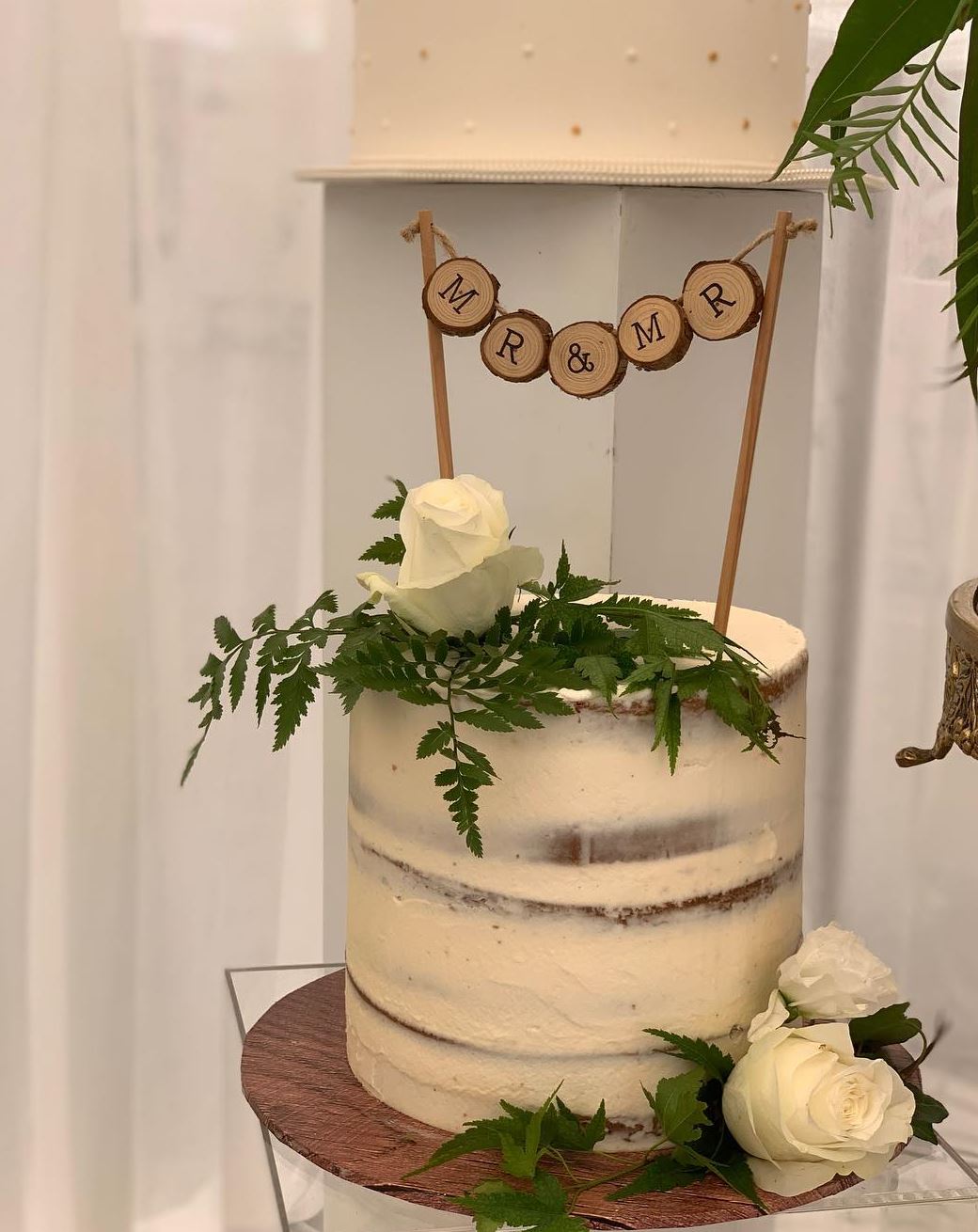 Forever & Always:
This beautiful cake by Cakes of Distinction features a rounded floral arrangement and a beautiful "forever & always" cake topper. Presented with cupcakes, this is tall cake really makes an impact.
View Cakes of Distinction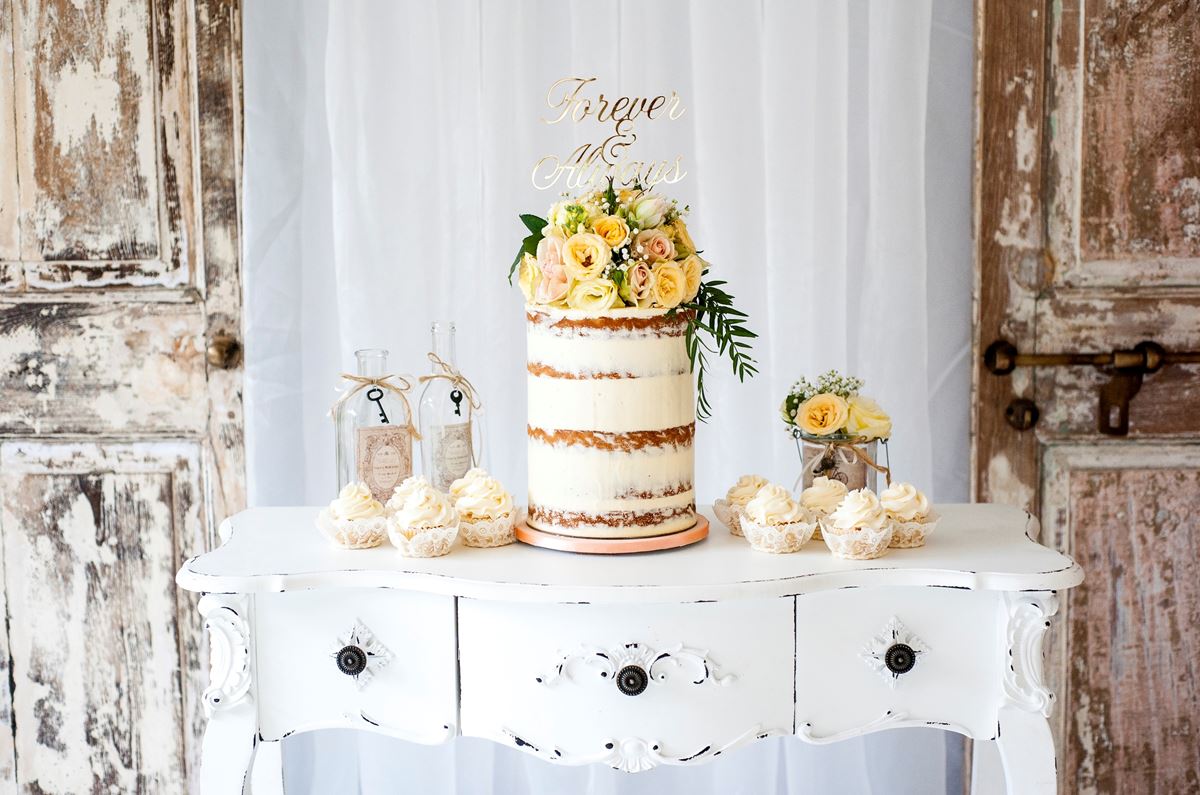 Sprinkled bow cake
This gorgeous colourful sprinkled cake with a super sweet fondant bow. Sitting at one tier, this cake isn't elaborate but still makes quite an impression as it's both simple and unique. If this whimsical style would suit your wedding, then why not opt for this cake?
View Abbolou Cakes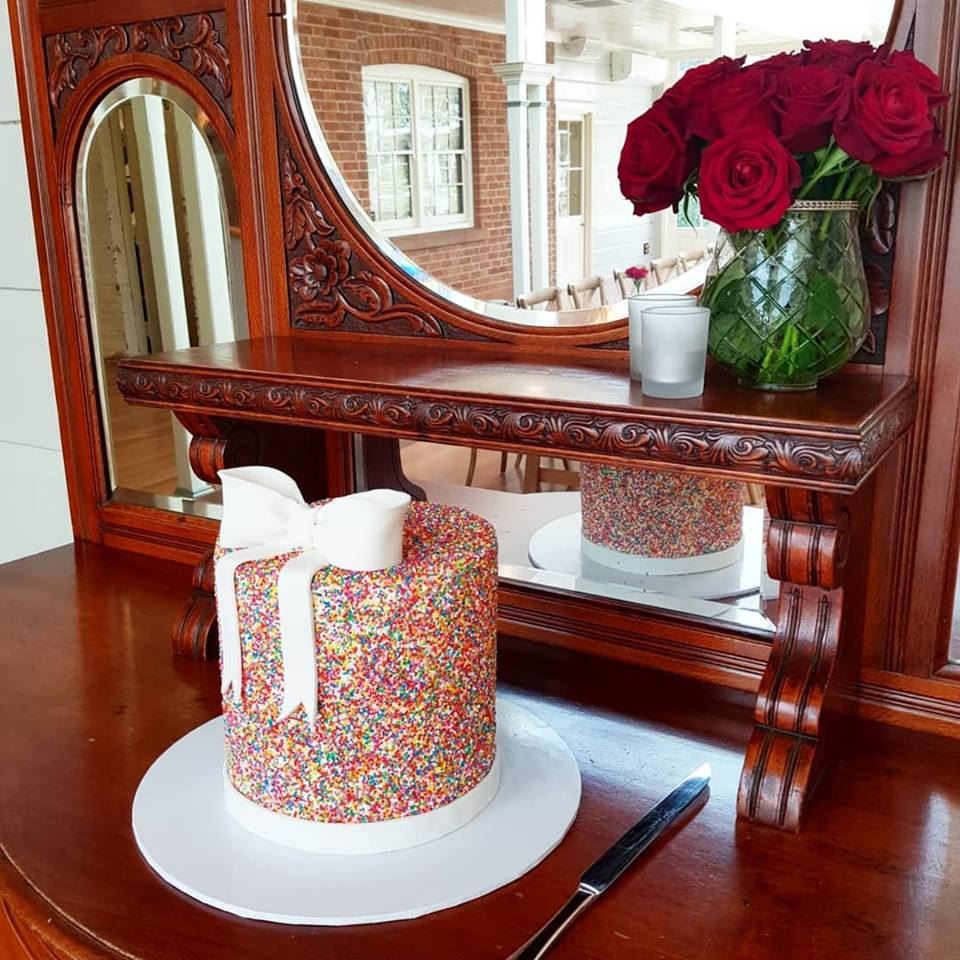 Blueberry delight buttercream cake
This delightful buttercream cake is delicately decorated with blueberries on top. Pop a cake topper on it, or leave as is. Perfect for a lover of blueberries or to suit a colour scheme featuring navy blue.
View Butter and Co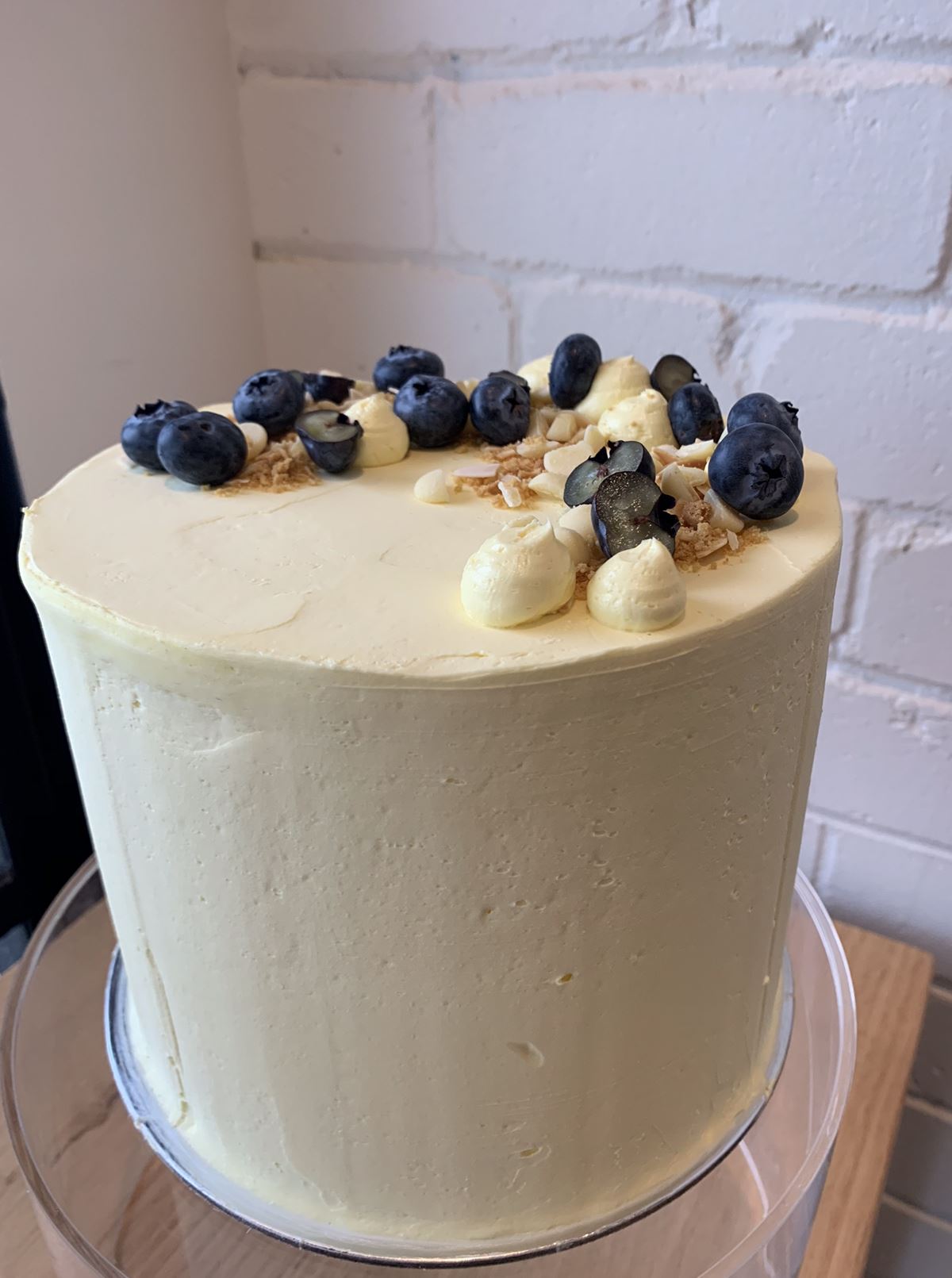 Caramel drip cake
This effortlessly simply caramel drip cake is the perfect cake for caramel lovers out there. I think this one looks gorgeous as is, but could use a custom cake topper to really finish it off.
View The Cheesecake Shop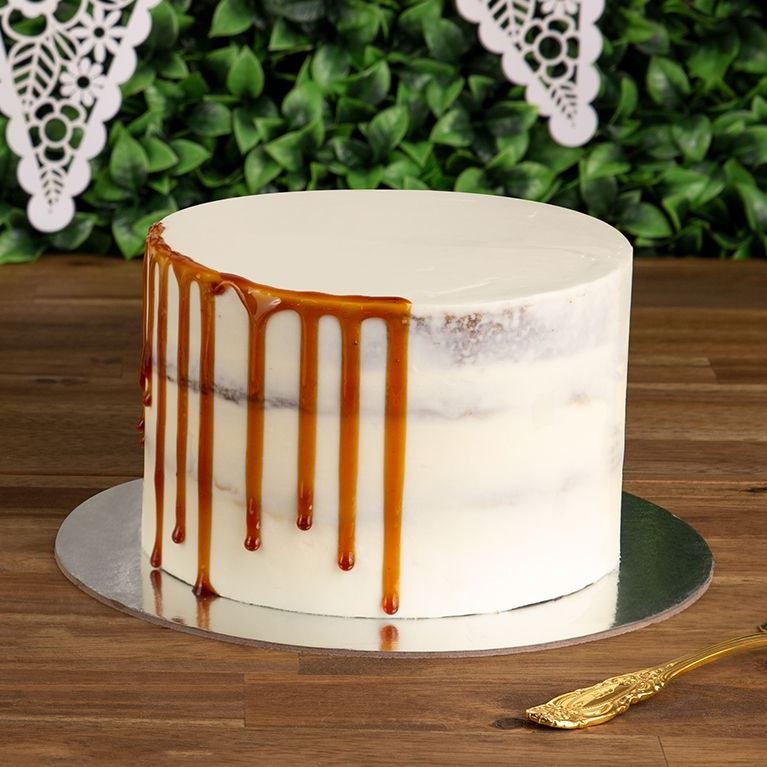 More than just a cake
Perfectly finished, this buttercream beauty is topped with a small floral arrangement to set off the details of the icing. Simple but just stunning as a wedding cake.
View Cakes&