While we sit around frustrated (and kind of hungry) in the office and think about how incredibly slow Australia is at achieving marriage equality…. we might as well find some heartwarming same-sex weddings to look at. I might be crying a little right now at how beautiful some of these couples are and how perfect their rustic same-sex weddings are. Please don't look at me. There are tears. Keep reading.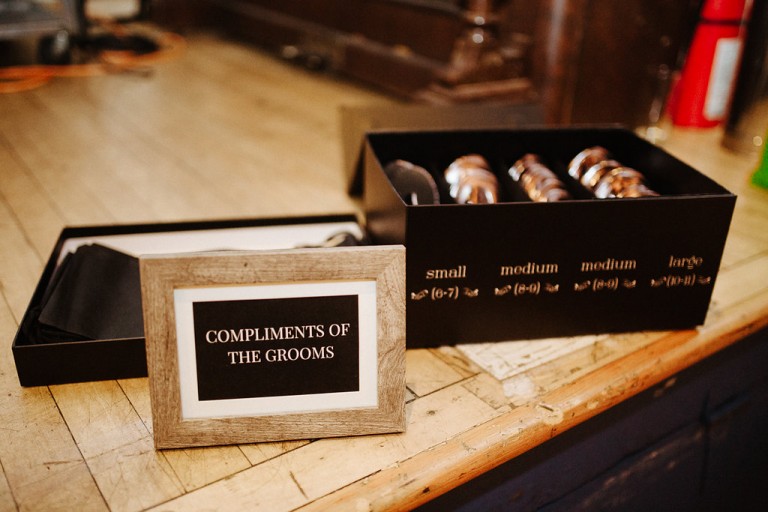 Lauren and Liz
These stunning brides rocked light colours, updo's and white flower details at their gorgeous wedding. OBSESSED. They are so adorable!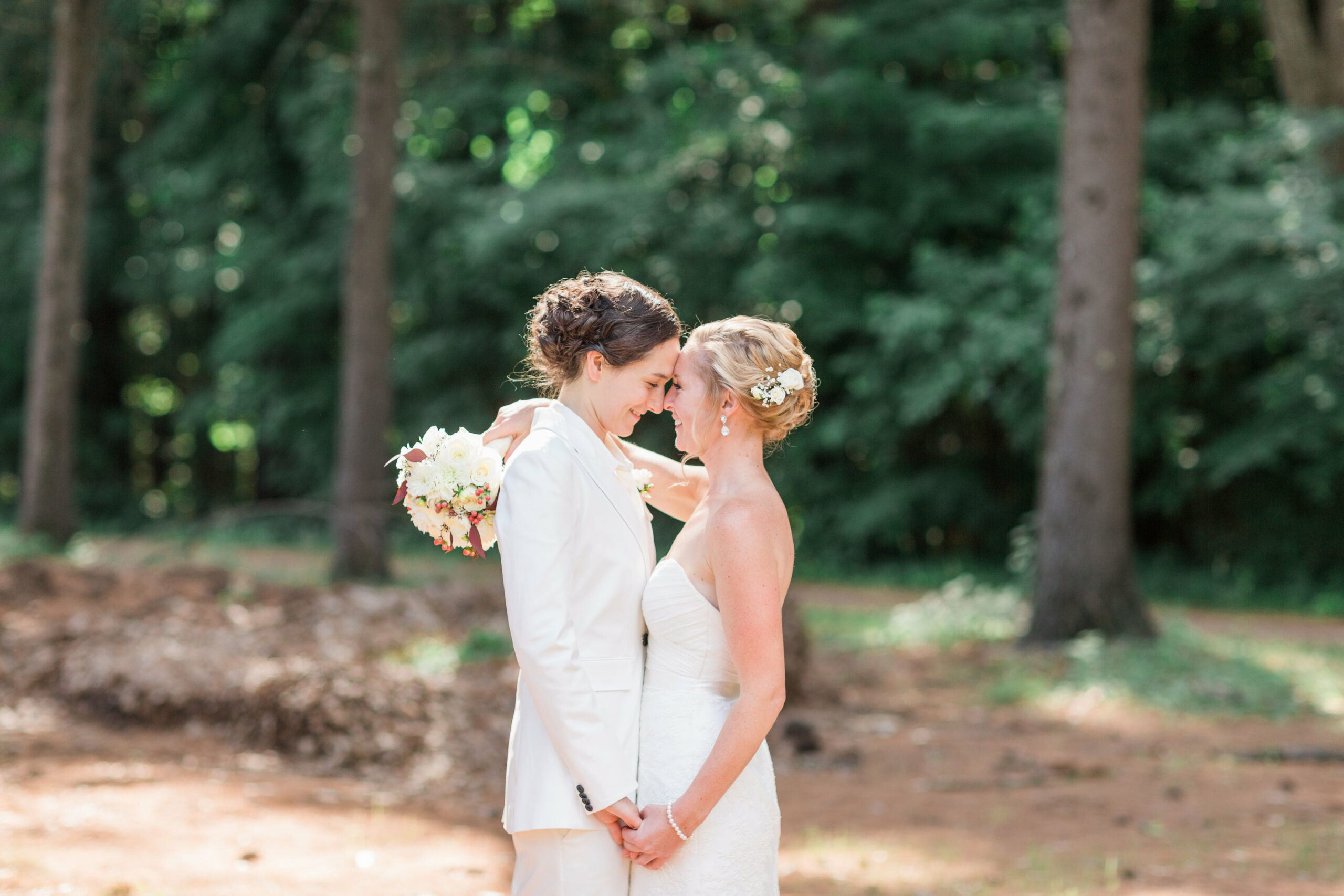 Jaye and Art
These two lovebirds donned matching three piece suits at their rustic, outdoor wedding in Boulder Springs in Austin, Texas. I'm not crying, you're crying.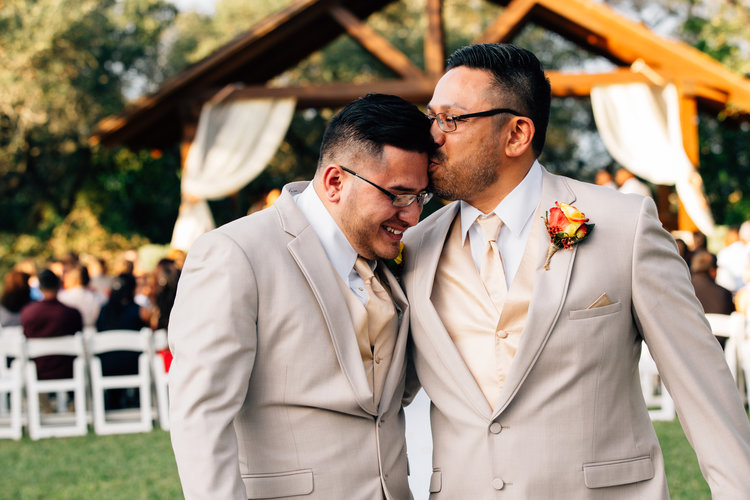 Niva and Michelle
I can't even deal with these two. Too cute. They met on a blind date, can you believe it? Three years and a sunset proposal went by, and they are now wife and wife!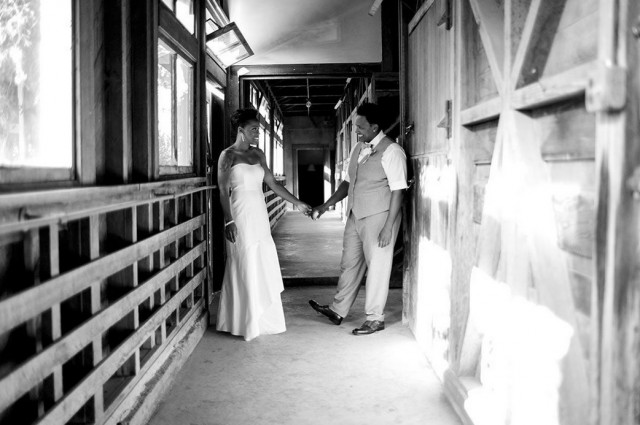 Adam and Shawn
These two dapper grooms got married on Toronto Ward's Island with their loved ones in a rustic but masculine style event complete with a lumberjack cake (with surprise plaid interior!).
Brady and Kyle
The wedding of Brady and Kyle made me sob more than chopping onions. Their day was absolutely picture perfect, complete with rainfall and a quick change of ceremony location. It's true, rain makes for gorgeous wedding photos!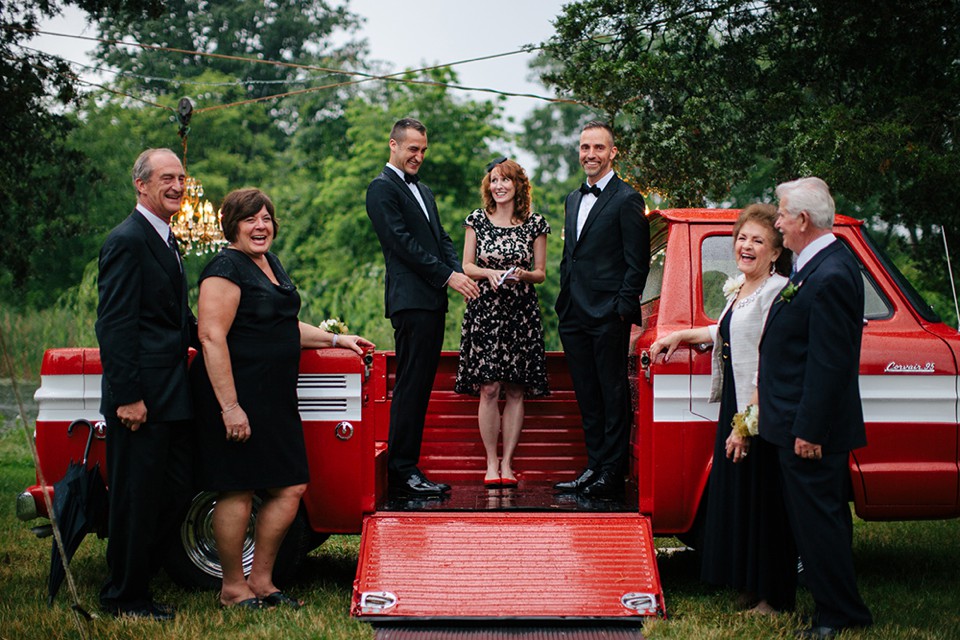 Natalie and Nicole
Natalie and Nicole were married in Sydney at an incredibly unique event, crafted to suit them as a couple. It was colourful, eclectic and most importantly, FUN! The brides chose "breast cupcakes" as their wedding cake and had a flash mob after the ceremony. This is definitely one of those weddings you see and wish you had been there!