We love to see couples who find their soulmate and make the most special commitment to one another. But, we don't love that Australia has yet to allow same-sex couples to legally get married.
The country has come painstakingly close but is yet to cross the finish line. In the meantime, same-sex couples have ventured off to countries where they can legally marry (there are 21 of them) or held commitment ceremonies within Australia to share their love with their friends and family.
We love to hear their stories and want to share them with you, to not only show other same-sex couples what is possible but to also highlight just what we are missing out on while the government and the law catch up with reality.
Irene and Vanessa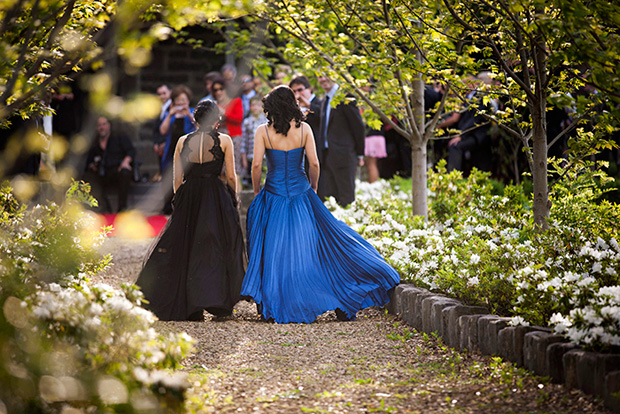 Irene and Vanessa strolled down the aisle together in gumboots, much to the delight of their 140 guests. The ladies had decided to make the bold move so they didn't "fall on (their) faces".
Once they were safely down the aisle at their intimate Melbourne venue, they changed into gorgeous heels to match their custom-made gowns.
Their love story began when through a love of sport, with Vanessa a soccer, basketball and indoor soccer player and Irene being the star spectator.
They had been together for a few years and had started building a home and life together, but initially wanted to wait for marriage to be legalised in Australia before launching into a ceremony.
But Vanessa decided to be proactive and popped the question.
Irene says their ceremony was essentially the same as any other, but they couldn't sign the papers.
"If it ever becomes legal in our lifetime we'll go down to city hall and sign the papers," she says.
"We've done the fancy party, now all we want is the same rights as everyone else. We are over the debate. We just want the same rights."
Cara and Sophie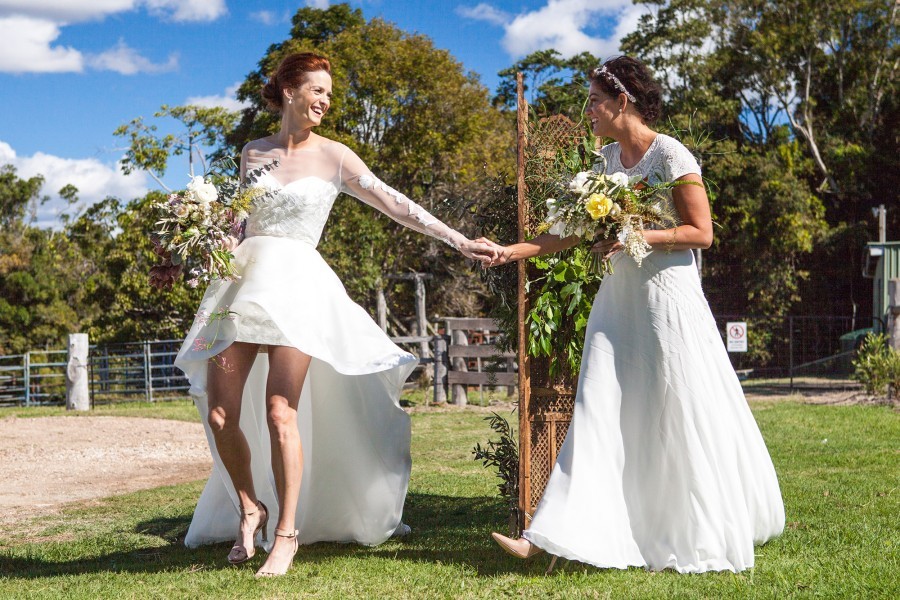 After finding the one they wanted to spend the rest of their lives with, Cara and Sophie decided they didn't want to wait for the law to catch up with their desire to begin the next phase of their relationship.
Sophie proposed to Cara at Bramblewood Farm under their favourite tree overlooking the Gold Coast coastline.
They were married in the very same spot.
The couple were married by a legal celebrant in their luxe rustic ceremony, wearing white gowns that highlighted their personalities.
"We chose a legal celebrant regardless of Australian laws, because once it becomes legal, we can just catch up with her for a wine and sign the papers," Cara says.
Candice and Maisie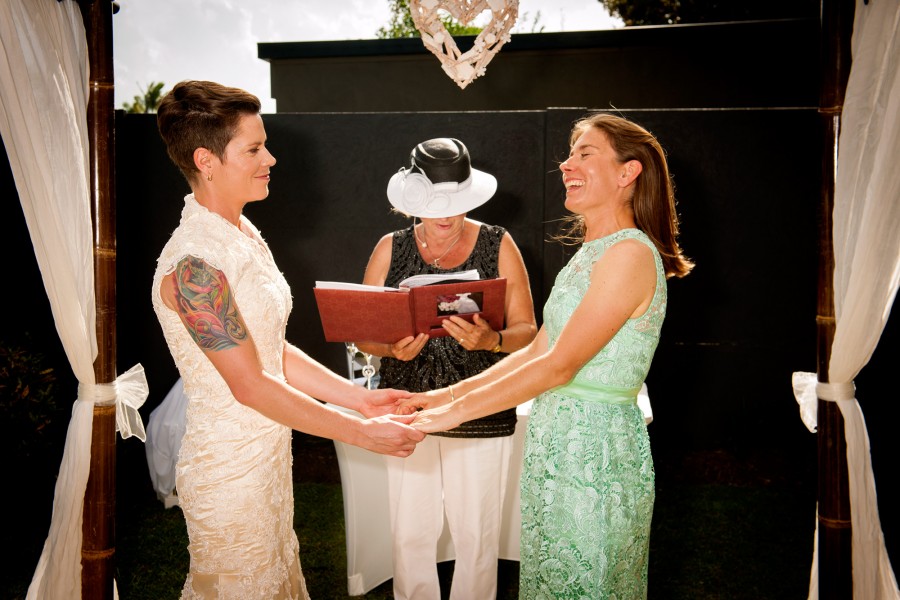 Candice and Maisie met through mutual friends in 2002 and although it was love at first sight, they had to wait a few months until they could start a relationship.
12 years later, Candice surprised Maisie with a proposal by secretly transforming her 40th birthday party into an engagement party.
Their New Year's Eve commitment ceremony was an intimate gathering with 40 guests at Burleigh Heads in Queensland.
"It was very special and romantic and we can't wait to do it all over again when and if it becomes legal in Australia," Candice says.
[ew-polls]
It's time for change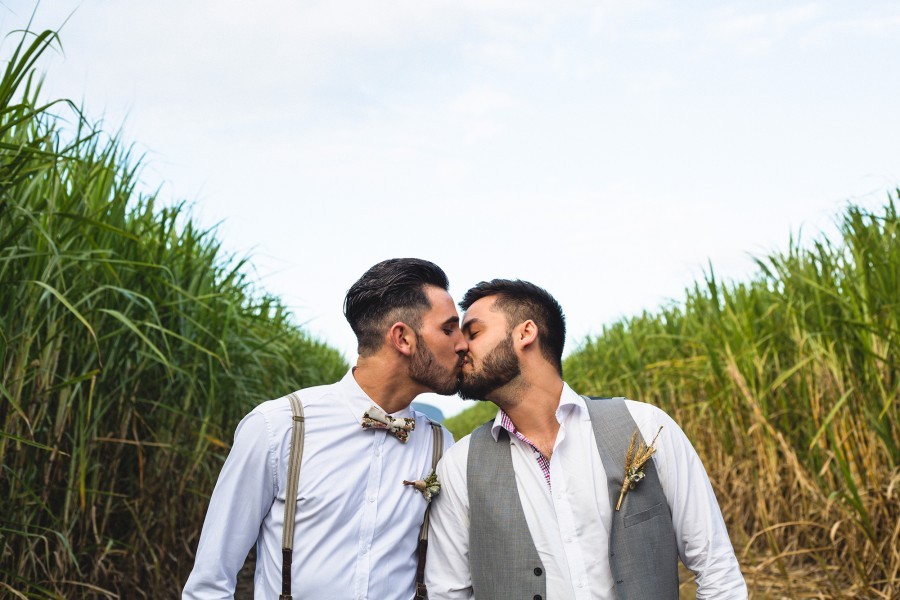 More than 60 per cent of Australians would like to see the Federal Government use some initiative and allow everyone, no matter what their gender, to marry the one that they love.
Let's get behind the debate and ensure marriage equality soon becomes the norm for all Australians.