There are a million romantic songs out there, but the same ones keep repeatedly popping up for that all important first dance together as a married couple. How do you choose something that hasn't been heard at a dozen weddings before?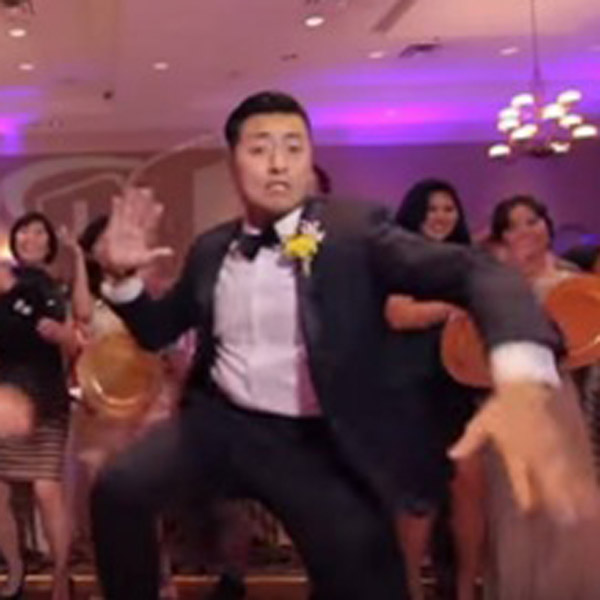 Here is a nifty idea; cover versions. Some incredibly talented artists have reclaimed some romantic (and some not so romantic) songs and made them entirely their own. You will never believe how some of these sound!
All of your guests will be listening along and thinking, 'The words sound familiar, but…' and wondering where on earth you found such a lovely version of an old favourite.
This is a wonderful way to be classic and contemporary and timeless all at once, as well as extremely original (even if the song technically isn't!).
So for more some new inspiration, here are our Top 12 Romantic Cover Versions for a Unique First Dance:
I'm Gonna Be (500 Miles) by Sleeping at Last
The version everyone knows best of this song is the Proclaimers, which admittedly is not where your mind first goes when you think romantic first dances. But this acoustic version by Sleeping at Last is just stunning; haunting and sweet, it is a tale of true love and devotion and would make a lovely and memorable first dance moment together.

Stay With Me by Angus and Julia Stone
Originally (and not that long ago) released by Sam Smith, which we admit would be a wonderful first dance song in itself, for our favourite covers we had to mention this one by Angus and Julia Stone. The harmonious melding of their two voices, in combination with the humble guitar backing, is something you could just hold the love of your life to forever. And years from now, you still won't be sick of this song.

We Found Love by Tyler Ward
This artist has a way with covers. This version of Rhianna's very cheery song is ideal for a slow dance, and we think could be beautiful particularly for same-sex weddings who have taken the very long road to get down the aisle. For an extra cheeky dance, you could start slowly to this version, and then switch to Rhianna's for a choreographed number (or even a bridal party flash mob!), which would be sure to get everyone on their feet.

Imagine by Jack Johnson
Jack Johnson has written some charming love songs of his own creation, but we simply adore this John Lennon reimagined for your wedding day. The words are not necessarily about a love between a couple, but more about greater world peace and harmony, but these aren't such bad sentiments to start off your married life together. And you cannot deny the power of this man's voice.

Your Song by Ellie Goulding
This artist has such an intriguing voice that seems to get inside you and give you delicious shivers. Originally by Elton John, this acoustic version is just so pretty it will start you off to a beautiful life together. 'How wonderful life is while you're in the world' is one of the most romantic sentiments ever written. And have we mentioned how much we love her voice?

Heaven by Brandi Carlile
You may have already heard this remake of Bryan Adams classic love song, but it is so adorable and endearing, it is hard to go past for your iconic first dance. We do love an acoustic version I must admit, but there is something about taking a song back to the simplest, sweetest form that just really gets its heartfelt message across.

The Way You Look Tonight by Harry Connick Jnr
Any song brought to you by this man's smooth velvety tones is sure to set the perfect unique first dance mood. He also does beautiful wedding-ready versions of Close To You by The Carpenters and Only You by The Platters. But seriously, there is nothing that this man cannot turn into pure romance.

If you love this song but aren't swooning at Harry, check out cover versions by Westlife or Adam Levine.
I Kissed a Girl by William Fitzsimmons
Katy Perry's blockbusting first hit has been reimagined into a romantic favourite. This gravelly voiced man sings of how he kissed a girl and fell in love, and brings home the story of every perfect romance and every wedding day.

Can't Help Falling In Love – Pentatonix
There are many beautiful versions of this Elvis Presley classic to select from, but our current favourite is this acapella one from Pentatonix. You might wonder how you can dance to a song that technically has no music, but the melodious voices from these five talented singers are music enough.

Sweet Child O' Mine by Taken By Trees
Guns n Roses are not your traditional first song choice, but this cover is so soulful and haunting. Supported by just a simple piano, this is another woman with an incredible gift. It makes you realise how beautiful some of the lyrics to these faster, louder songs are when you pare them back and just listen. Your guests will be entranced by this song.

Friday I'm In Love by Janet Devlin
The Cure first released this song in the 1980s, but this recent cover of it turns it into a smoochy slow soulful song. Still with cute whimsical lyrics of course, but taken right back to the acoustic basics of just the message about how joyful being in love can be.

I Wanna Dance With Somebody by Ben Rector
Perfect for a first dance, the words of this song talk about wanting to dance with someone who will be your soulmate and true love forever; you can't get better inspiration than that! Originally a very poppy number from the incomparable Whitney Houston, this version is slow and very heartwarming.

If you don't find something you love here, why not choose a classic favourite of your own, and then check out YouTube to see who has done covers of it. Every true romantic heartbreaker is on there by at least a few different people. Or if you have a friend with a lovely voice, why not get them to sing one just for you?