Instead of the traditional receiving line, many couples are now opting to be announced for the first time as a married couple when they make a grand entrance into their wedding reception. Some choose just to enter by themselves, while others have their parents and other members of the wedding party announced as well and have them make an entrance first.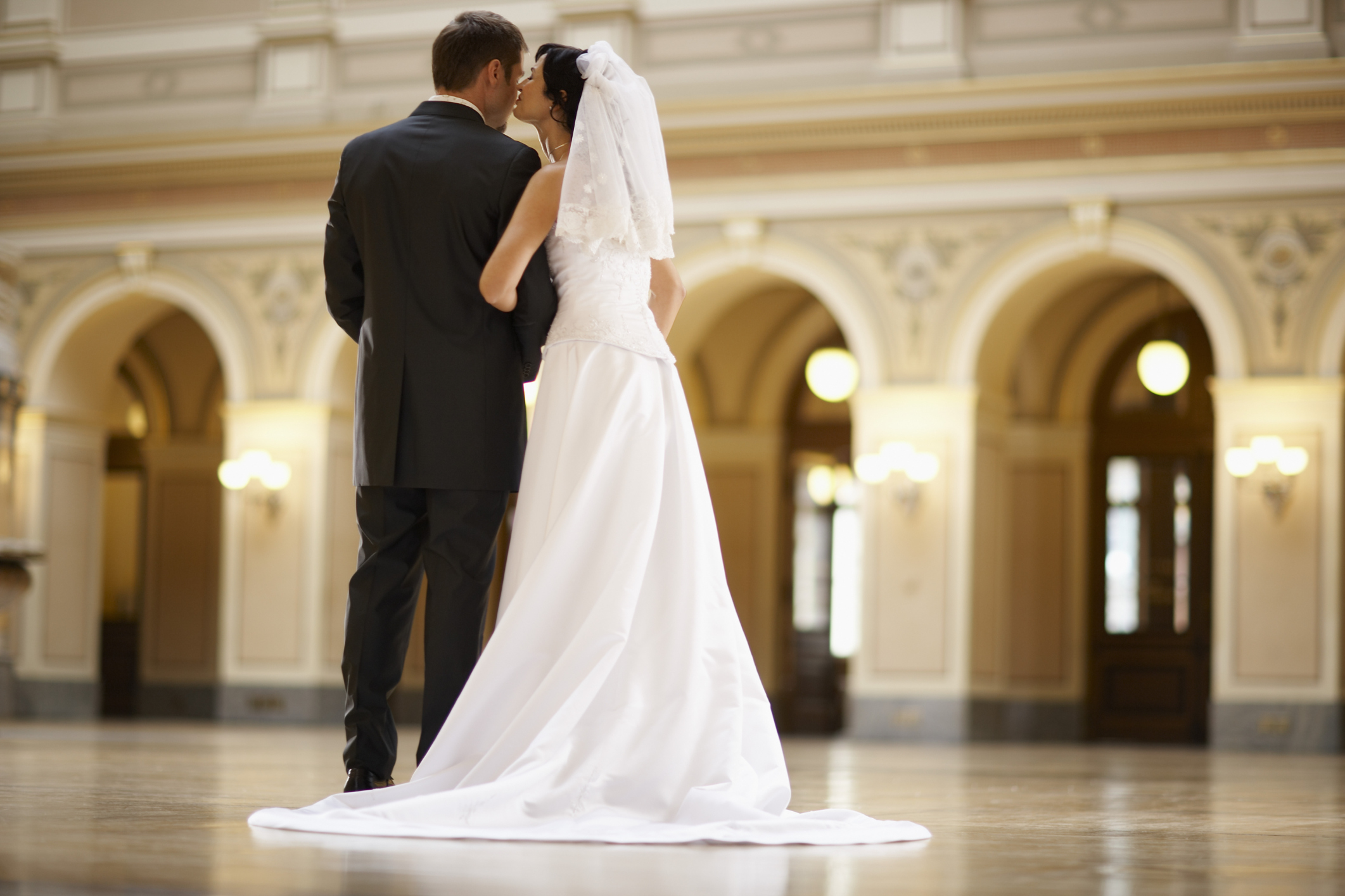 Whatever you choose to do, the music that you select will make a huge difference to the atmosphere of your reception entrance. Here are some tips on choosing your entrance song:
Find something that really reflects your personalities. There are very few rules around entrance songs as you don't need to dance or cut a cake to them, so really go crazy and look for something that sums you up as a couple.
Change the pace. To make a dramatic impact look for something completely different from the music that precedes your entrance. If your guests have been listening to soft jazz while they sip their champagne, make your entrance to blaring rock music.
Make your entrance music something fun and upbeat. The ceremony is the formal serious part of the day, and your entrance into the reception marks the beginning of the fun and frivolous part of the celebrations. Your choice of entrance music should make your guests smile before you even come through the door, and it should put a spring in your step.
Although many couples want something quirky and unique for their entrance song it shouldn't be so obscure that your guests won't know it. Look for something that they will recognize, even if it takes them a few moments to believe you really have chosen it as your entrance song.
If you think you have the perfect entrance music, but you're not sure the lyrics are appropriate for your wedding, try looking for an instrumental version. 'Bittersweet symphony' by The Verve is a popular entrance song that works best as an instrumental version.
Decide whether you are going to have the whole bridal party entering or just you and your husband. You will need a much longer song if you are going to announce parents and bridesmaids one at a time. Of course you can always choose two songs; one for the bridal party and one for the two of you.
Look for a song with a powerful introduction and beginning as that is the part your guests will really notice. Once you make your entrance they will be too busy watching you to really listen to the music.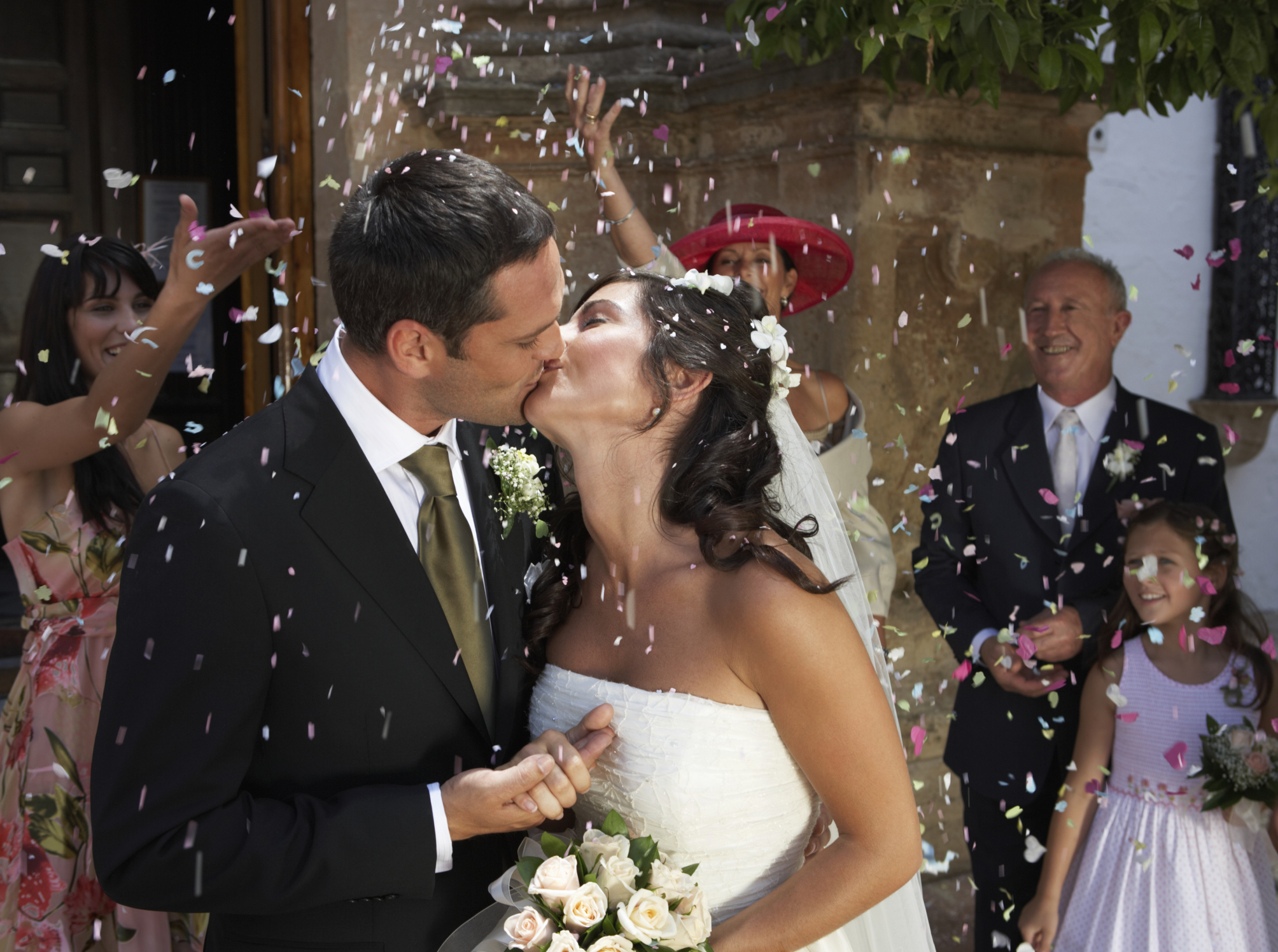 Here are fifteen popular suggestions for reception entrance music:
'Walking On Sunshine' by Katrina & The Waves
'Love Walks In' by Van Halen
'Ain't That A Kick In The Head' by Dean Martin
'Crazy Little Thing Called Love' by Queen
'I'm A Believer' by The Monkees
'Breathe Your Name' by Sixpence None The Richer
'All You Need Is Love' by The Beatles
'Beautiful Day' by U2
'Everybody Have Fun Tonight' by Wang Chung
'Sandstorm' by Darude
'1999' by Prince
'Signed sealed delivered' by Stevie Wonder
'Right Here, Right Now' by Fatboy Slim
'We are Family' by Sister Sledge
'Higher Ground' by Stevie Wonder