Where better to get some realistic wedding budget advice than from real brides who have been there, done that?
We recently ran a few polls on our Instagram stories to ask our lovely followers to share their wedding budget advice, and as always, we weren't disappointed! Keep reading to discover the top budget tips from real brides who have done it all before.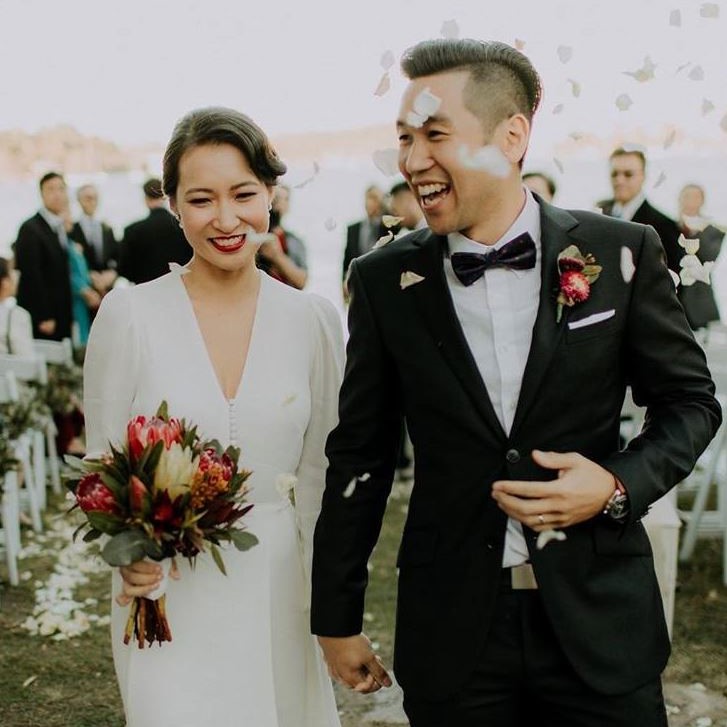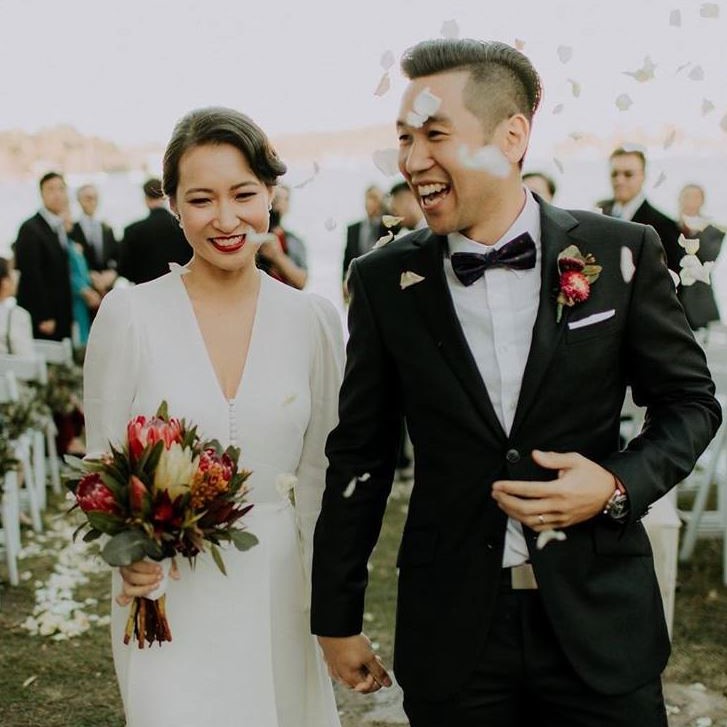 If you're keen to save up to 20% on your overall wedding cost, why not enlist the help of our wedding planning experts? After a quick chat about your plans, our wedding specialists will curate an affordable supplier package just for you, including your celebrant, photographer, videographer, and musicians.
Chat to a wedding expert
---
Tip #1: Decide your top 3 wedding must-haves then work backwards from there.
This piece of advice came up multiple times when we ran our Insta polls, and we couldn't agree more. By sitting down with your partner and hashing out your non-negotiables from the get-go, you'll be able to prioritise your wedding budget accordingly.
To help get you started, our resident wedding expert Darcy Allen has put together some helpful budget discussion points.
"First of all, you'll need to decide which elements of a wedding are most important to you as a couple," explains Darcy. "Will you spend more on food and drinks and less on flowers? Or more on entertainment and less on photography or videography? These things should be discussed with your partner in great detail before you can work out a realistic wedding budget."
Tip #2: If it's not important to you or your partner, don't do it!
When planning a wedding, it's often too easy to get swept up in current trends or feel pressured by external influences. It's important to constantly remind yourself that this day is about you, your partner, and celebrating your love for one another.
Your wedding day can be whatever you want it to be, so take your time when figuring out what's important to you. If a family member is contributing to your wedding budget and you feel they might have strong opinions on what should be included in your day, we suggest having a chat with them early on and setting clear boundaries.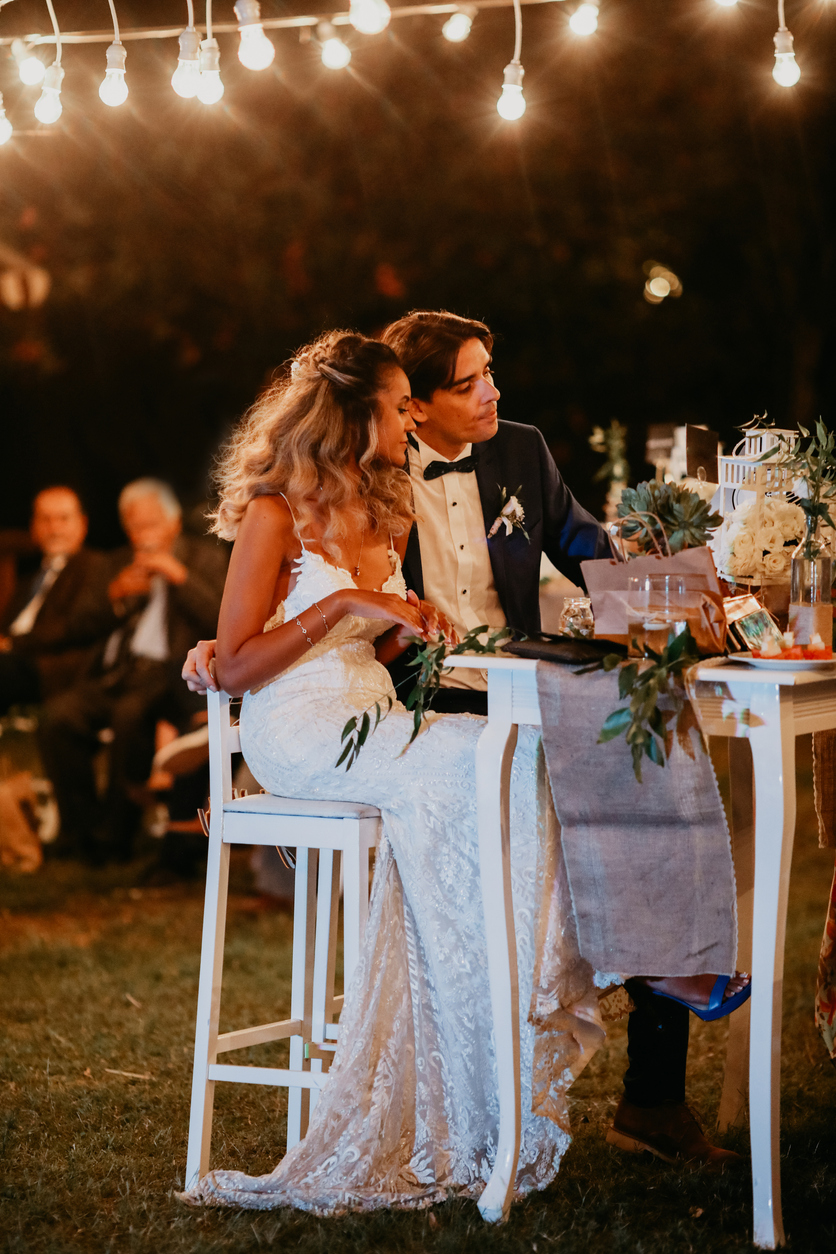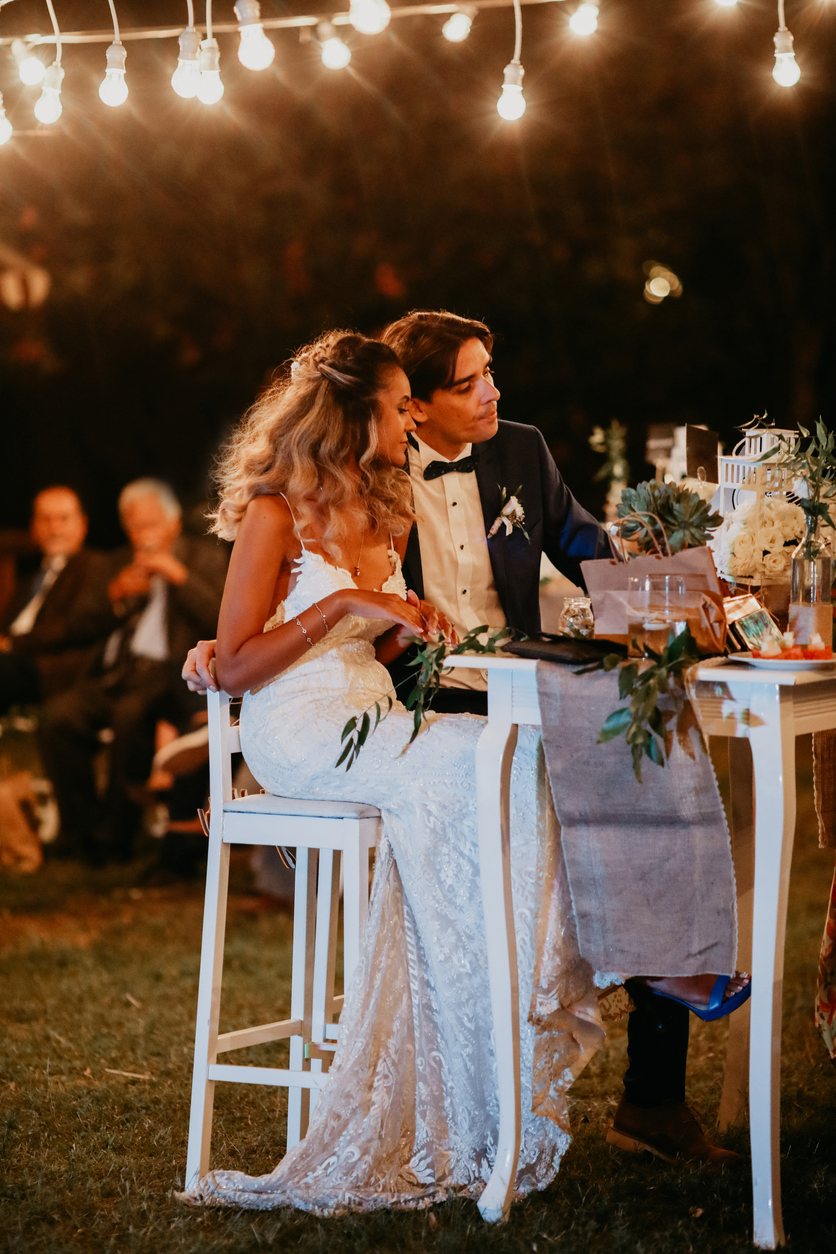 Tip #3: Spend more money on things your guests will remember.
As one of our amazing real brides said, "as long as there is enough food, plenty of drinks, and great music, everyone will be happy!"
When doing your budget, make sure to invest in the elements of your wedding that people will remember most. No one will notice all of the minor details except you, but they will remember if they had to do a sneaky McDonald's run on the way home because there wasn't enough food!
Tip #4: Find a venue that requires little additional styling so you don't have to spend much on decor.
Another great way to save money on your wedding is to choose a beautiful venue that doesn't need too much decorating. We recommend finding a venue where you can just add a few flowers and some ambient lights to make a stunning reception space.
Hot tip: To avoid any surprise venue-related costs, be sure to ask your coordinator what is included in the hire price and what you'll need to source yourself.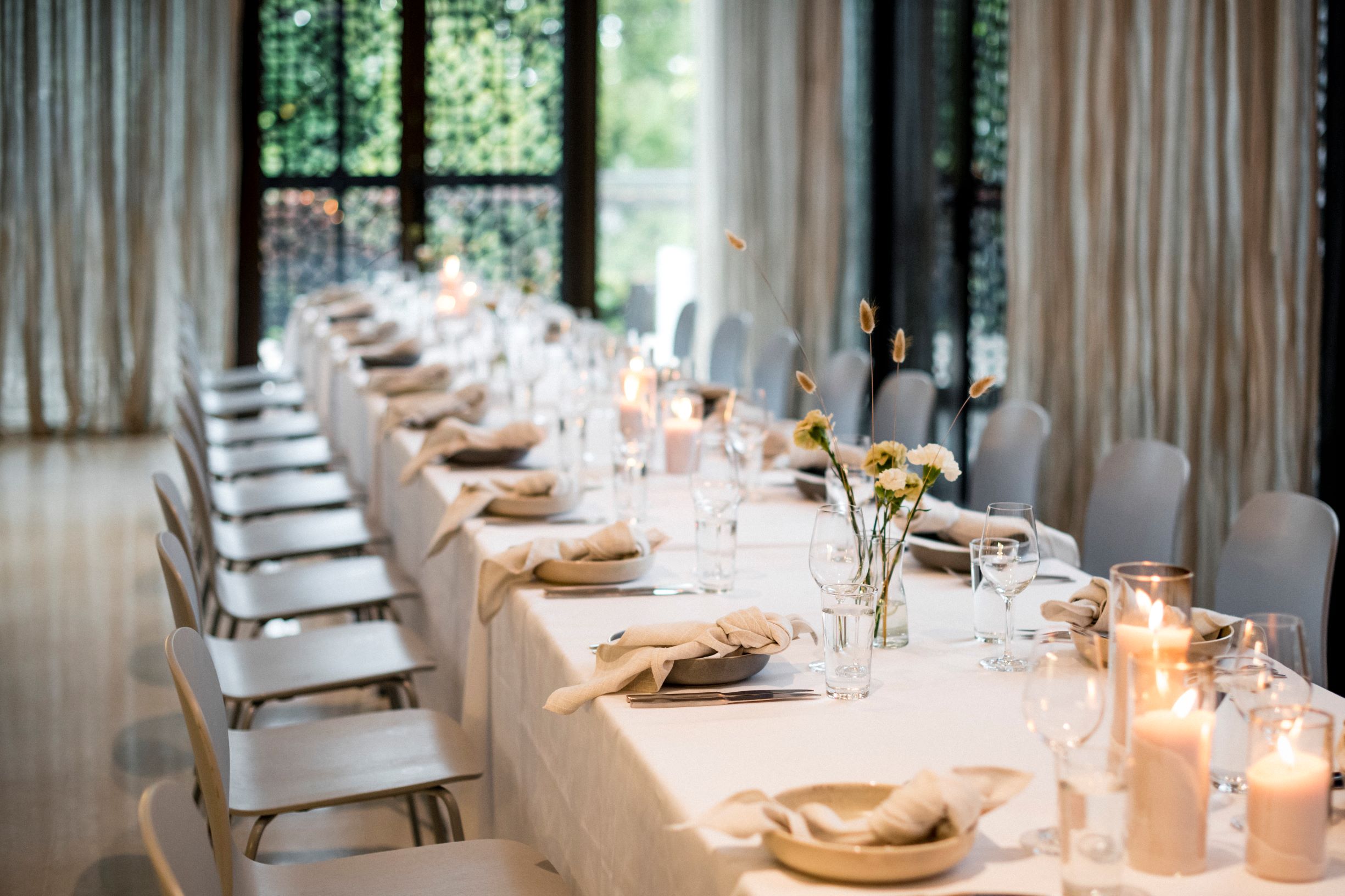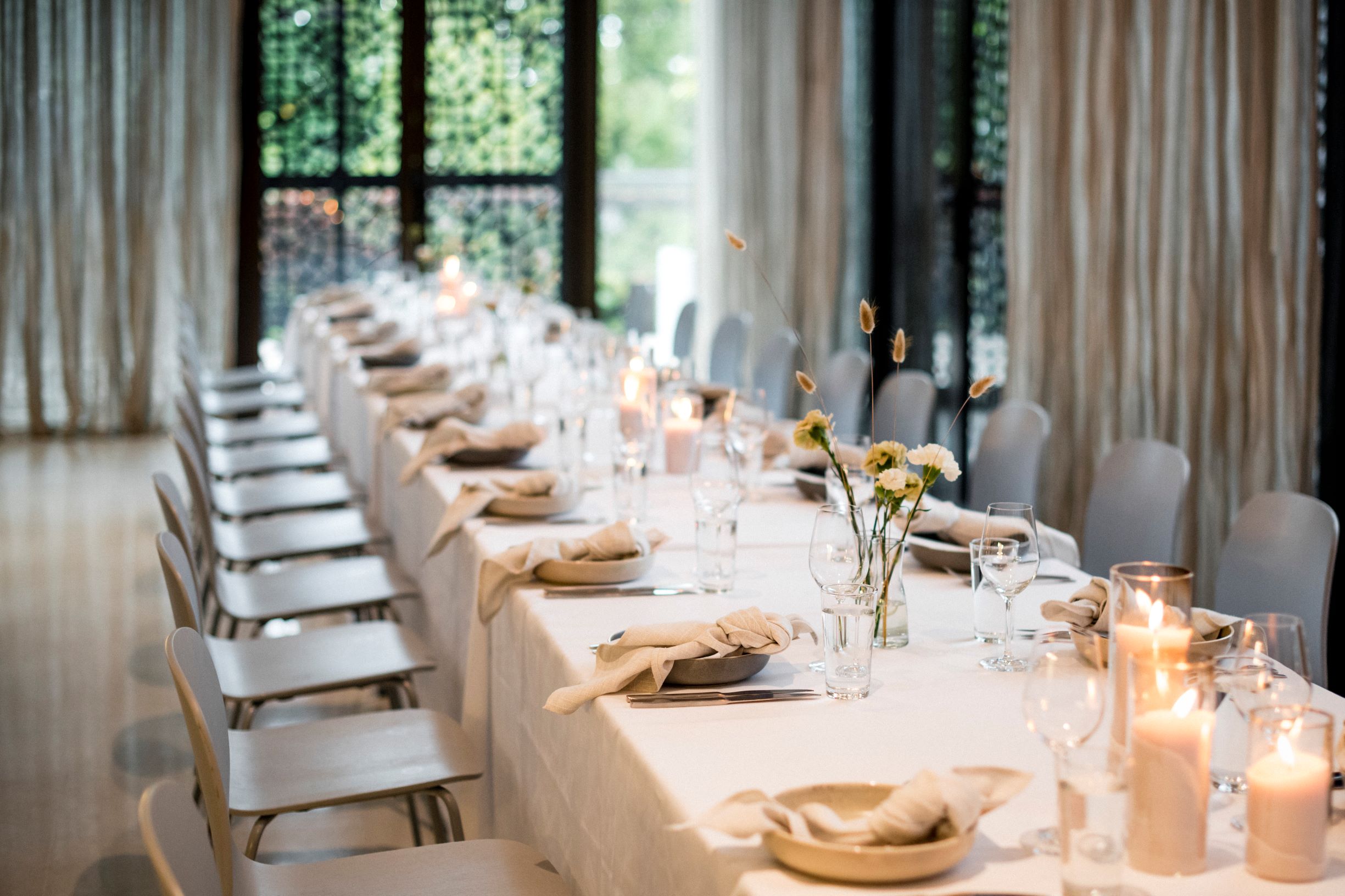 If you're struggling to find a dreamy wedding venue that requires little additional styling, our expert Venue Specialists are here to help. After a quick chat about your plans, they'll match you with a gorgeous venue that perfectly suits your vision and budget.
Find a venue
Tip #5: Ask friends who recently got married to list all their expenses so you don't miss anything.
We love this budget tip! By sitting down with a couple who recently got married, you'll be able to pick their brains about any hidden expenses that came up during their wedding planning. Ask if they could share roughly how much they spent and how much of their budget was allocated to each component of their wedding day.
Tip #6: Set expectations early with the bridal party on what they're paying for vs. what you're covering.
Asking your closest loved ones to be part of your bridal party is super exciting, but it can be tricky sorting out who pays for what. This shouldn't be a stressful ordeal, just an open and honest conversation you have with your bridal party members early on in the planning stages.
If your wedding budget is limited, be upfront with your bridal party and let them know that they'll be paying for their outfit and shoes. We find this easier if you give your bridesmaids the freedom to choose their own dress according to your colour scheme. This will allow them to choose a dress that fits their own budget, and they can also pick something they'll hopefully wear again.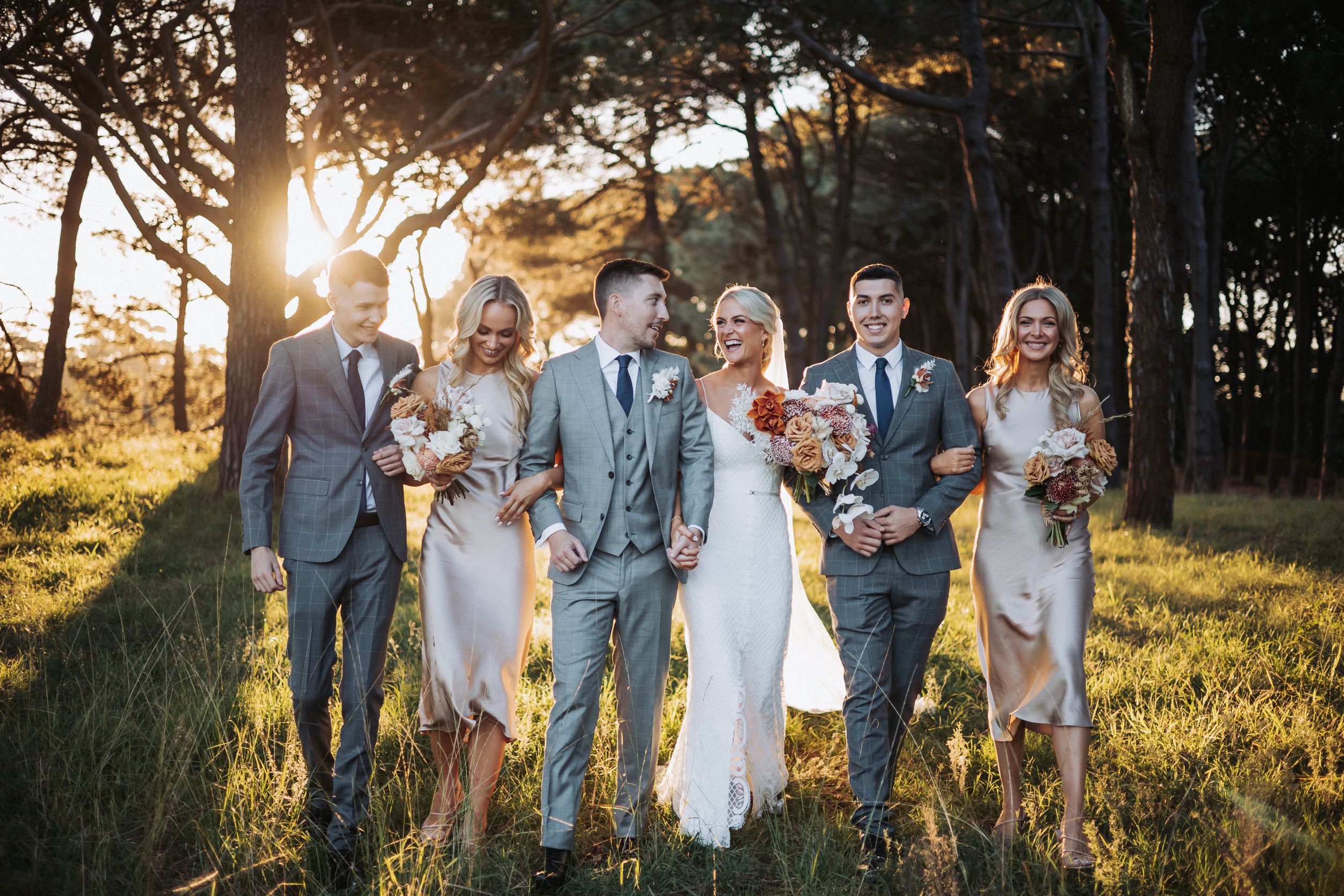 Tip #7: Buy your suits, dresses, decorations and accessories in the sales.
Depending on the time of year your wedding will take place, it can be worth making your major purchases when decent sales are happening. Many of our real brides bought their wedding dresses, bridesmaids dresses, shoes, accessories, and decor in the sales and saved a significant amount (think Black Friday, Cyber Monday, and Boxing Day!)
Tip #8: Consider a mid-week celebration or winter wedding.
Steering clear of peak seasons and dates can be a money-saver, with some venues offering special rates for mid-week and winter weddings. Aside from the potential savings, you'll also have a much better chance of booking your preferred vendors as they'll have more availability during non-peak times.
If you're considering getting married mid-week, here are six reasons why you should have a weekday wedding.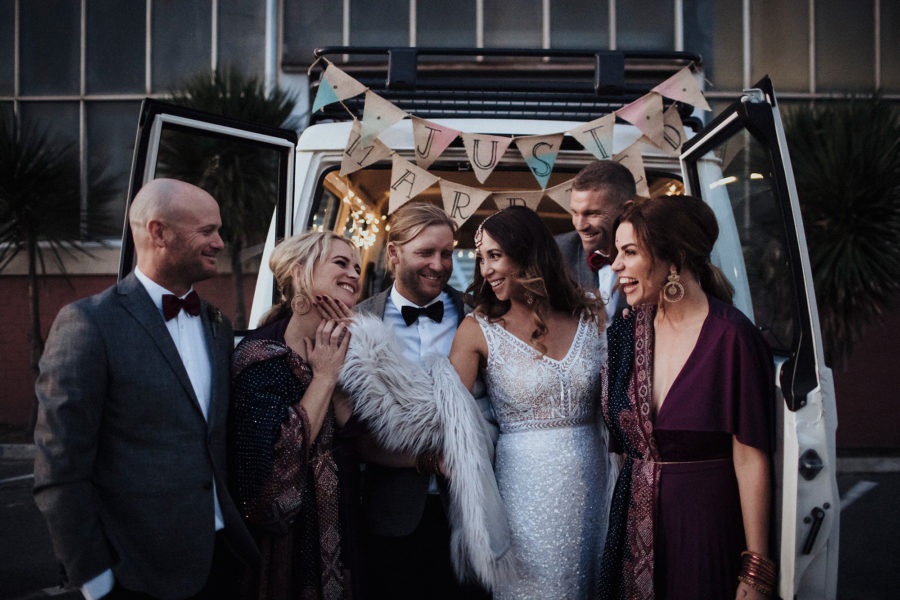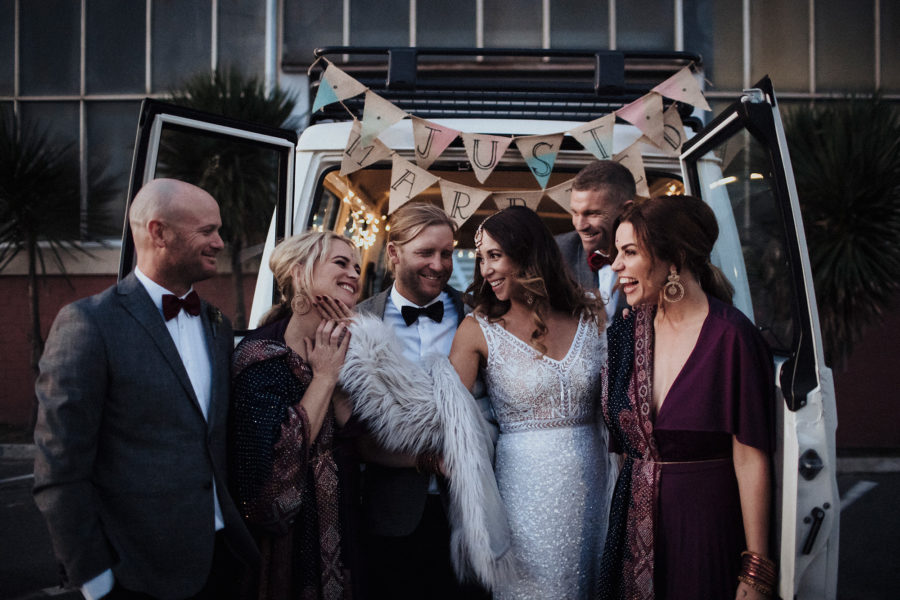 ---
speak to a wedding expert
---