Jayga and Jamie, now aged 35 and 38, met aboard a friend's boat party on New Years Day, 2015.
"Our eyes locked and Jamie came over for a chat – flirt," laughs the bride. "The wind picked up and one of our inflatable flamingoes blew off into the water. Off came his shirt, and he was off to the rescue."
Jayga says that's when Jamie's wingman swooped in, detailing what a lovely guy Jamie was. "Needless to say, that comb worked for me!"
A year and a half later, Jamie organised a picnic for the Perth couple at the same harbour where they first met. "The sun was setting so Jamie fumbled a few words I can't remember and… I said yes!"
One year to the day of the proposal, on June 1, 2018, Jayga and Jamie married at Christ The King in Beaconsfield before celebrating their Indian boho wedding at Guild Hall in North Fremantle.
"With a combination of exquisite food, drinks, music and 120 friends, what's not to love. It sounds super corny, but it was actually the best day of our lives."
Photos courtesy of Ross Wallace Photography.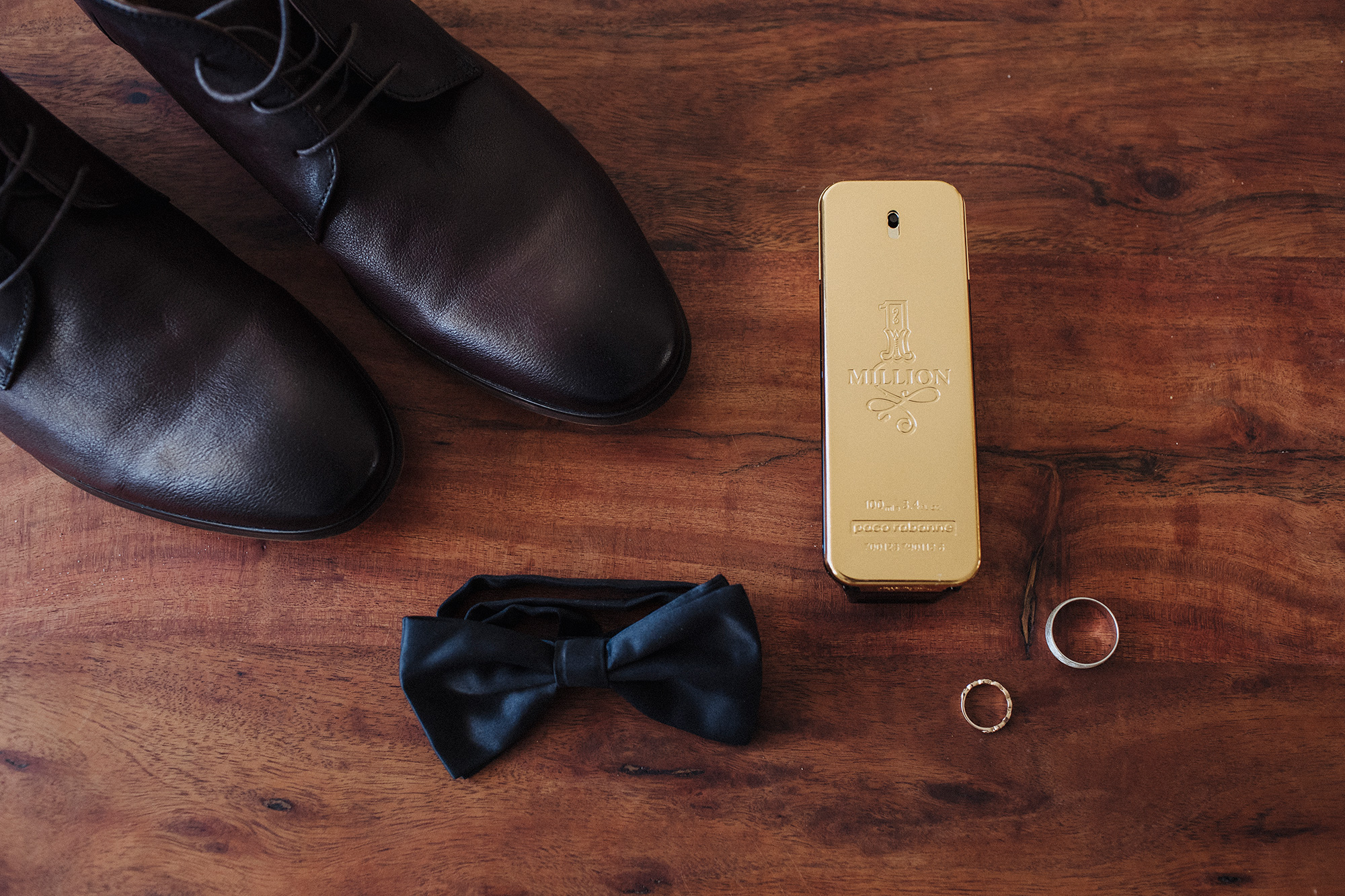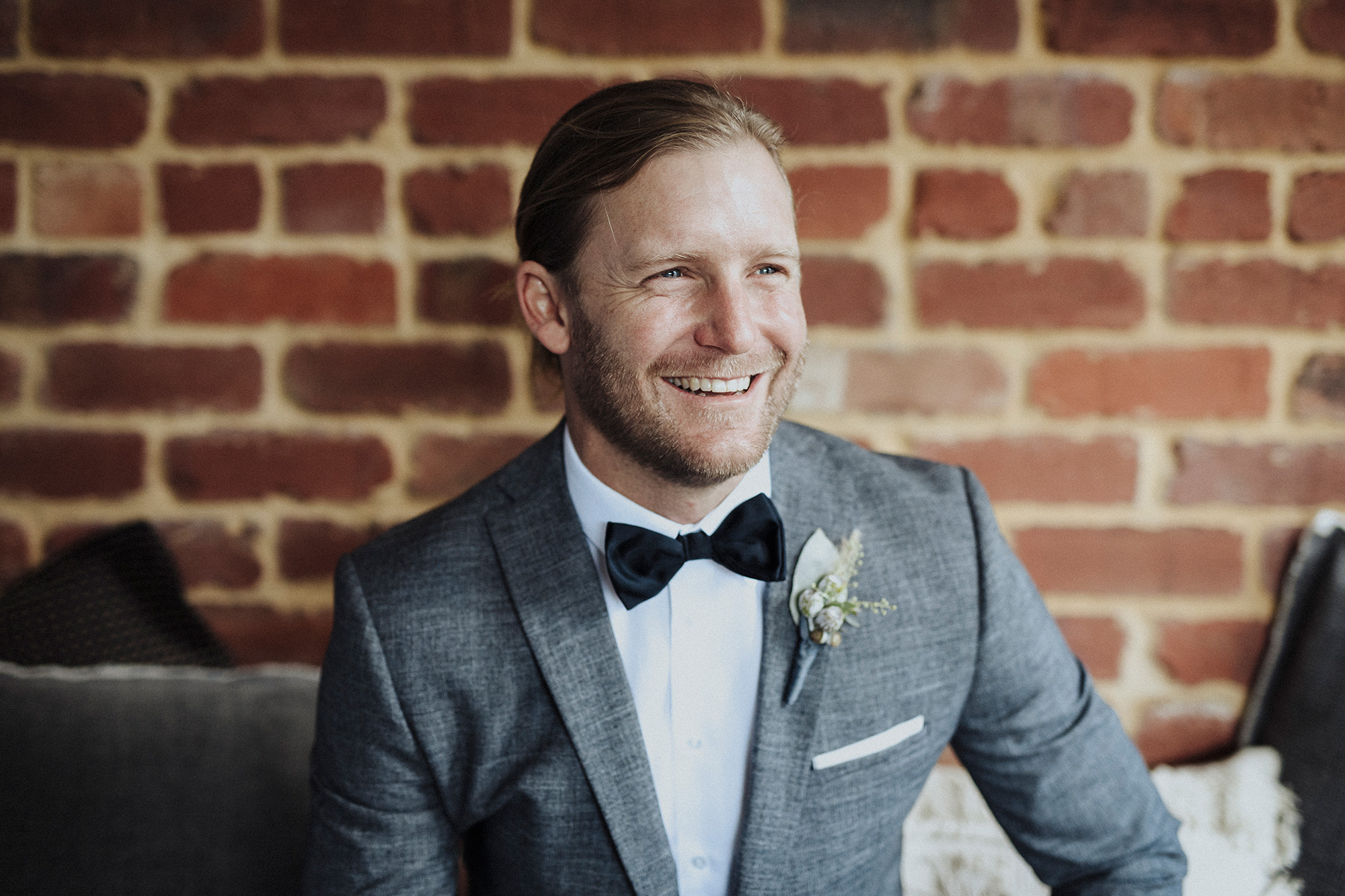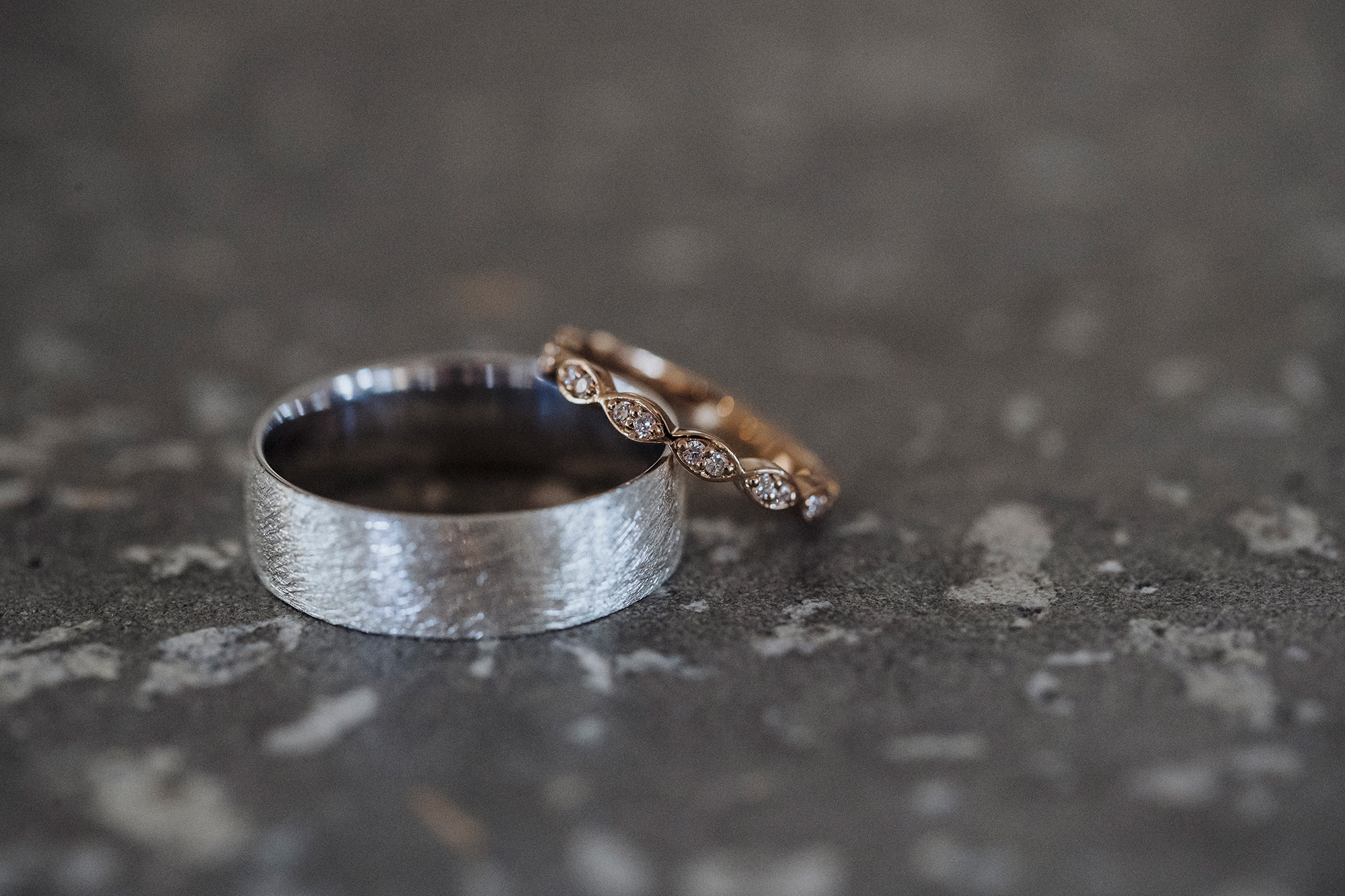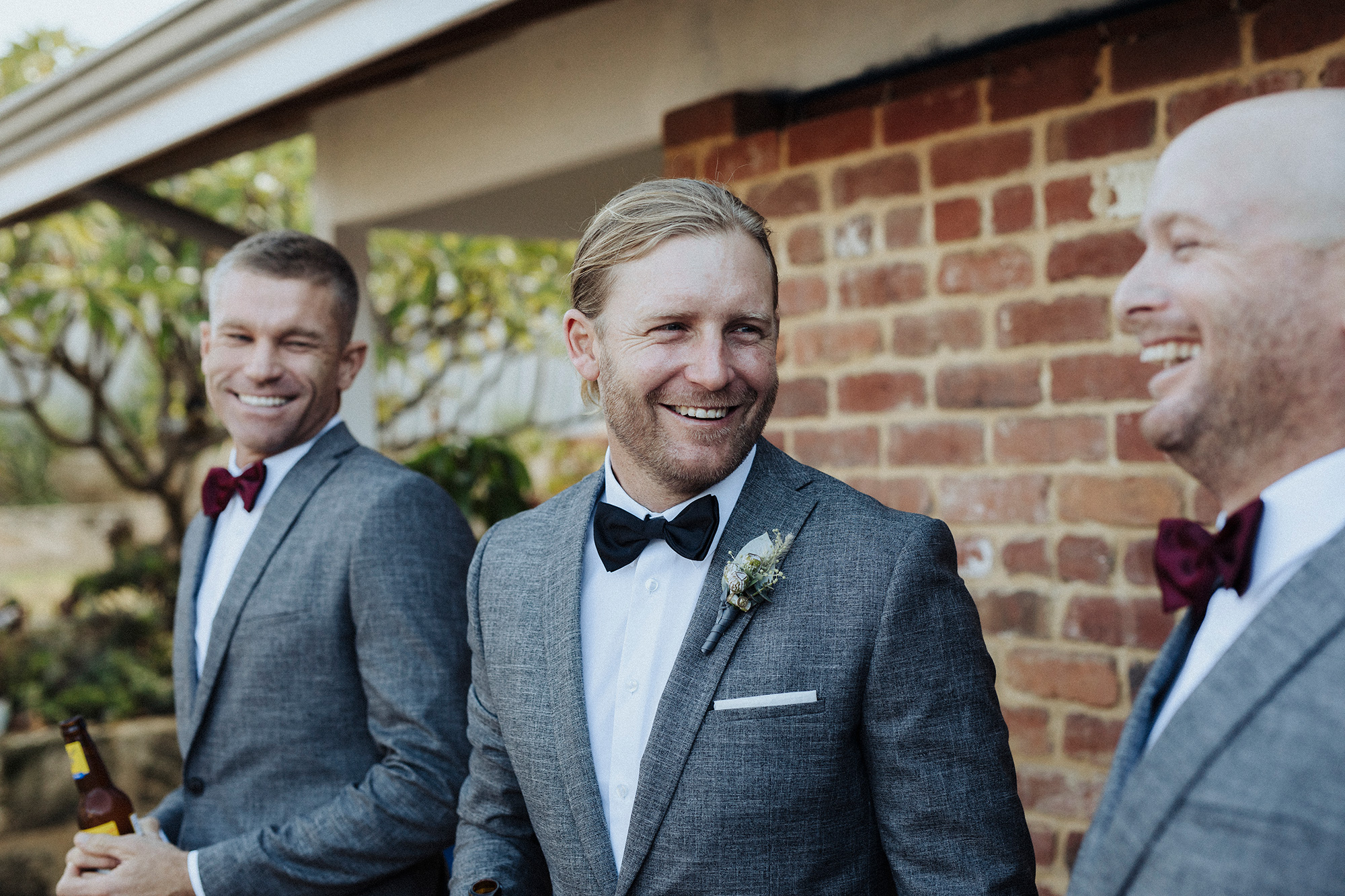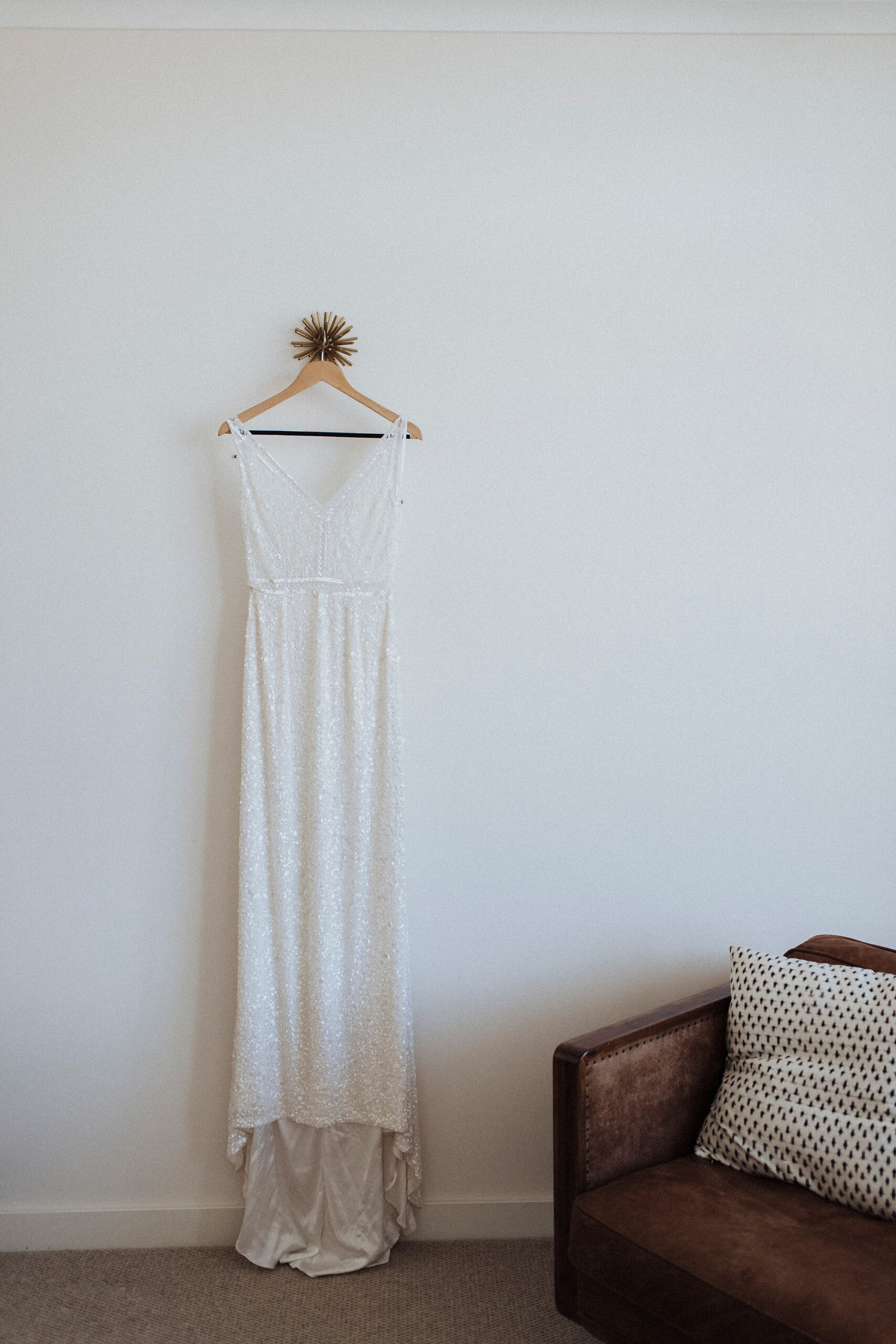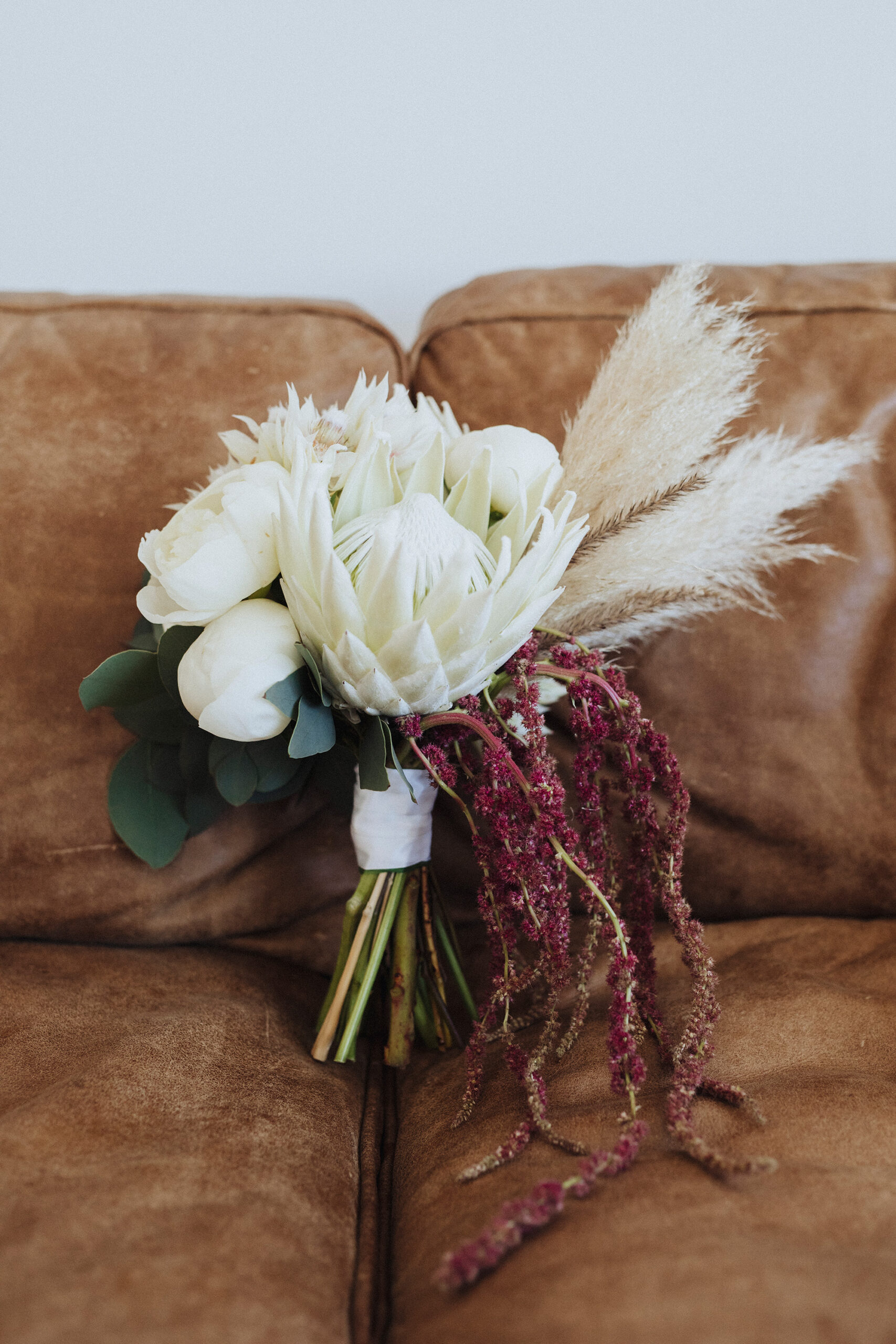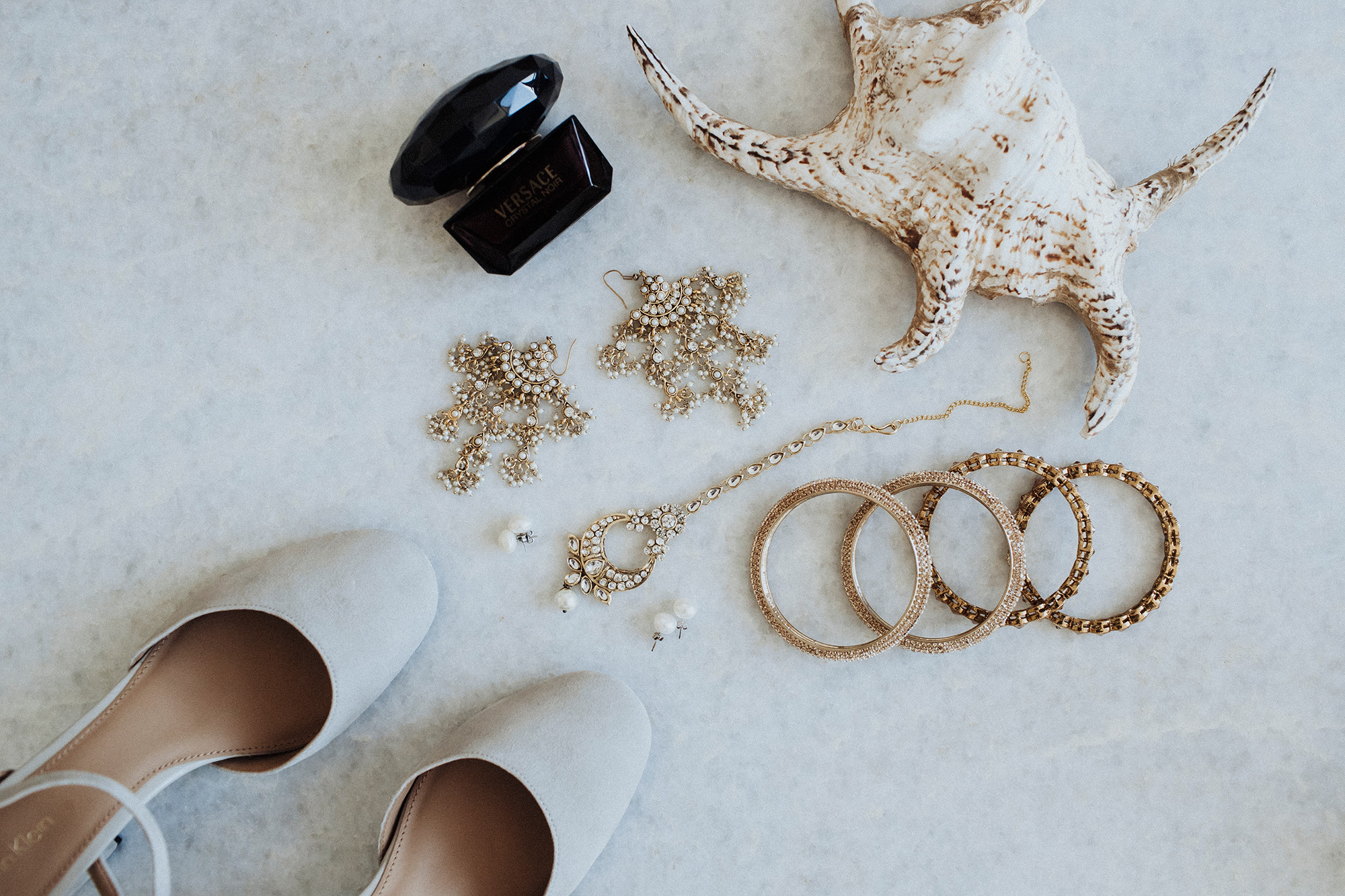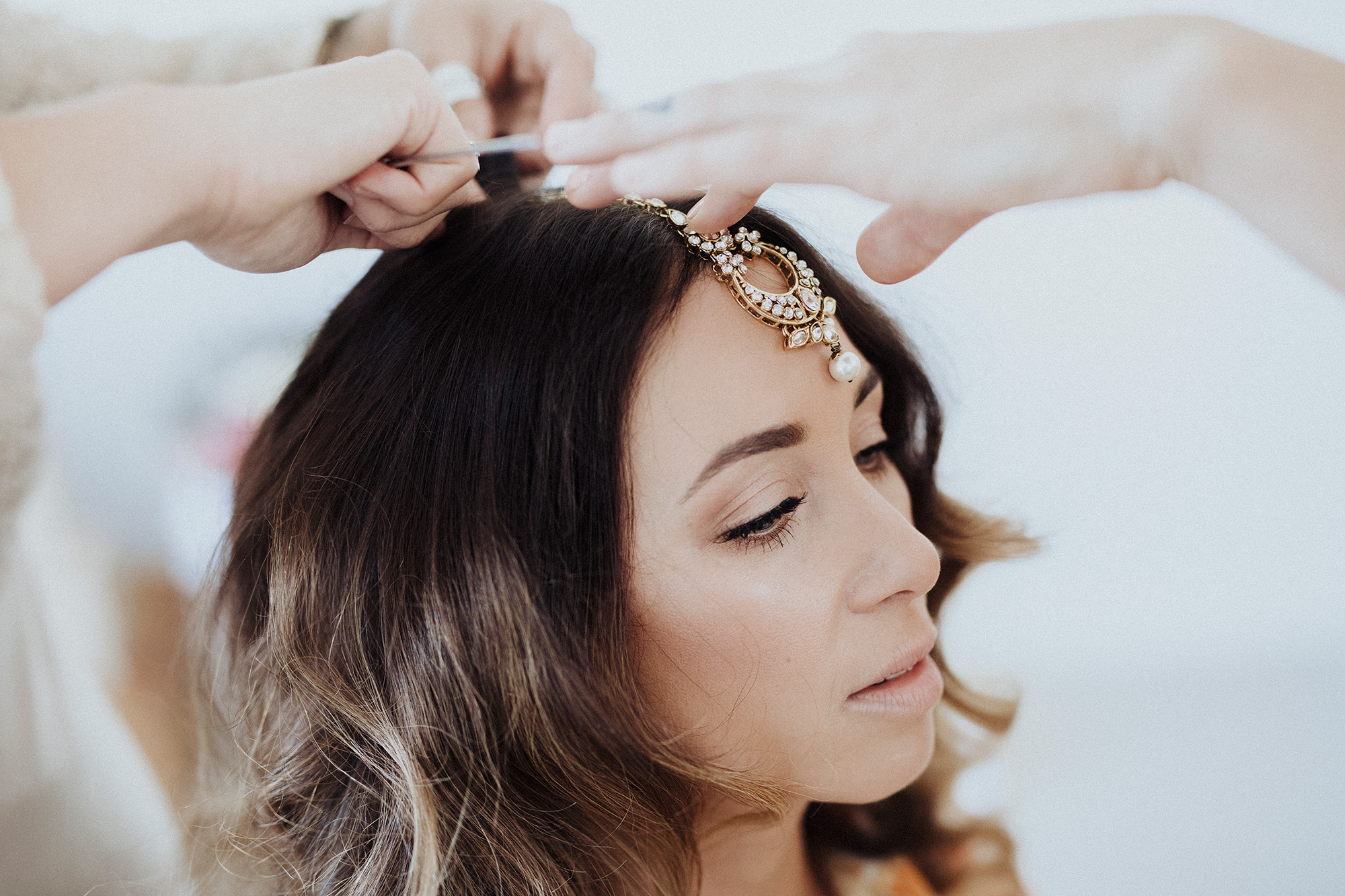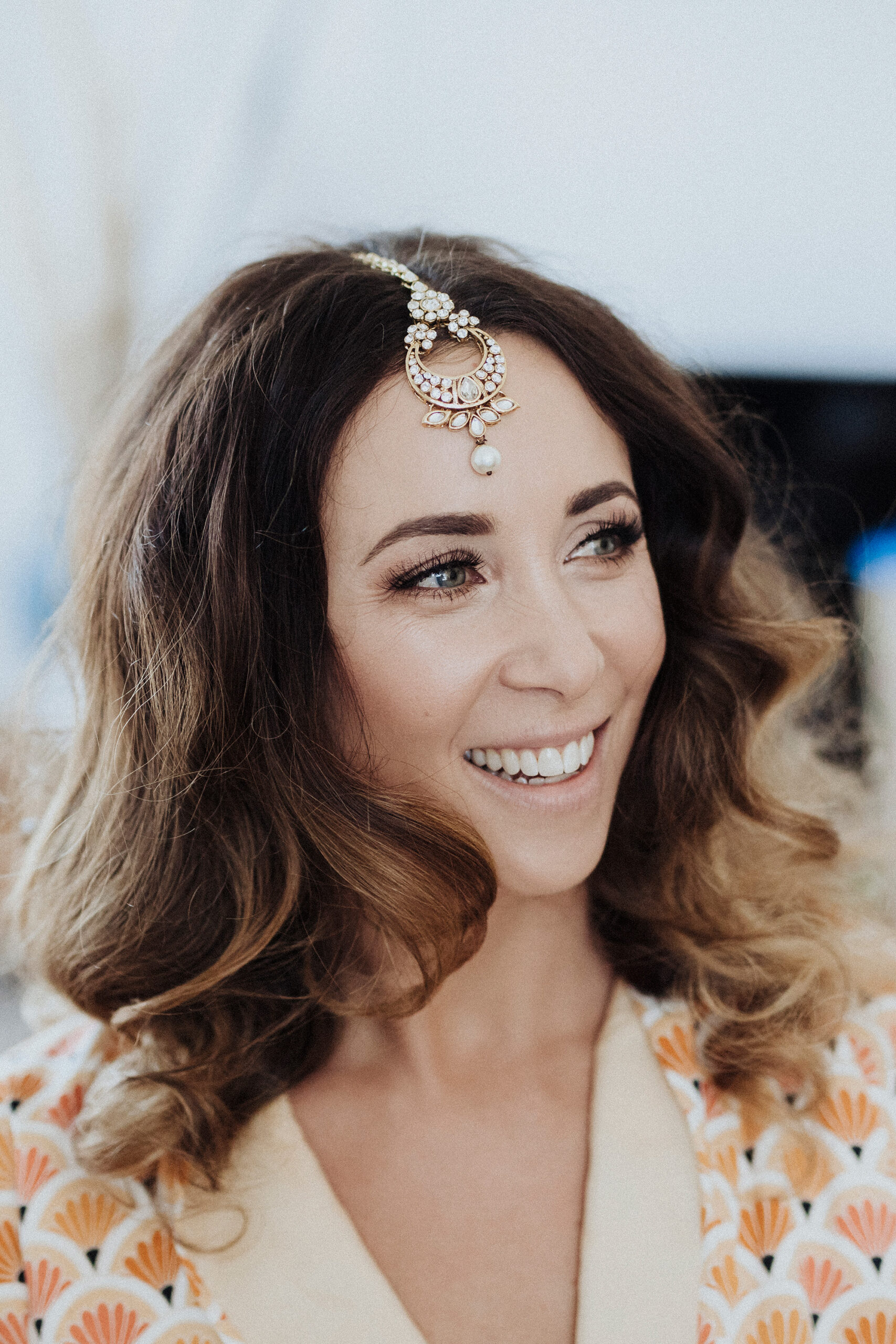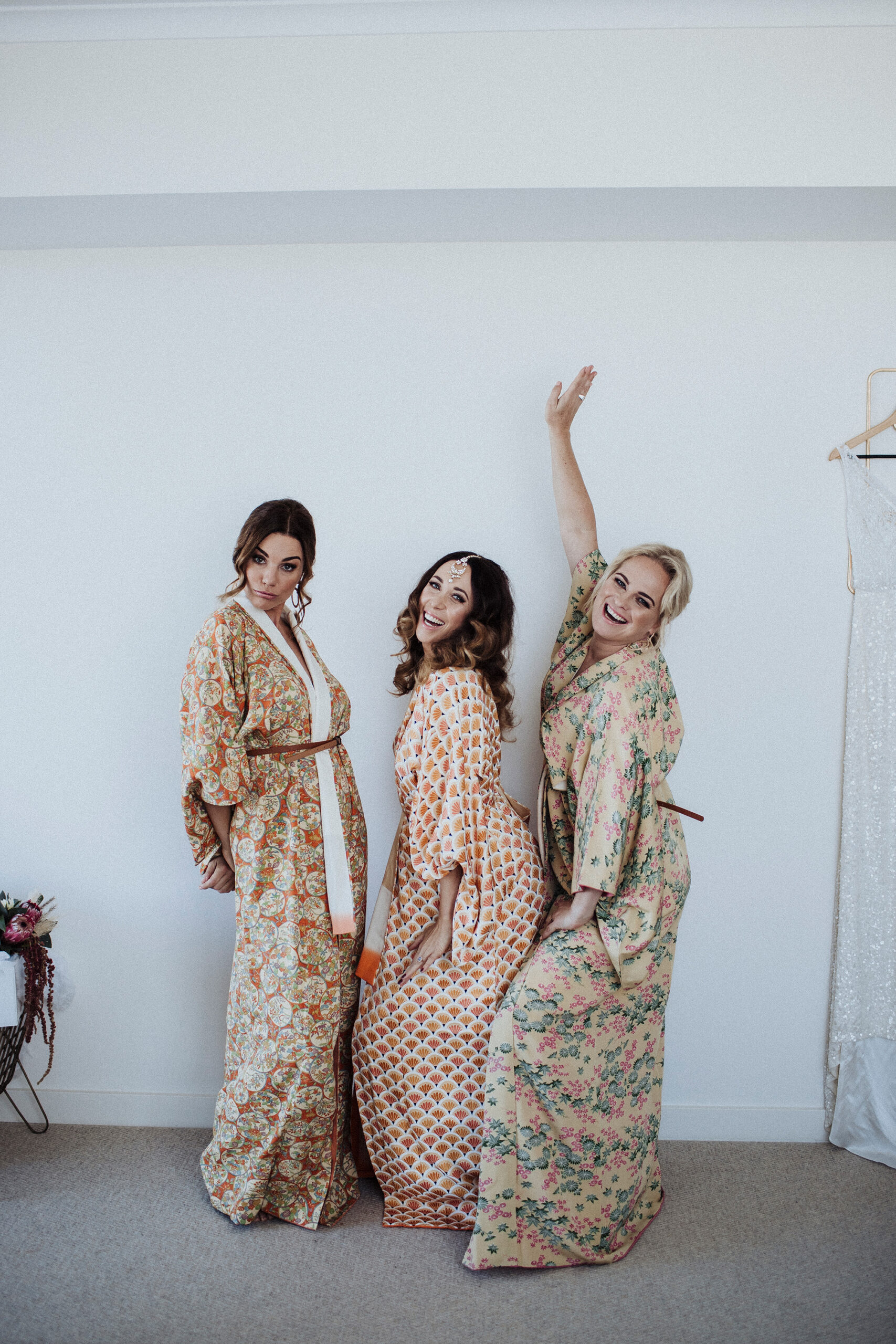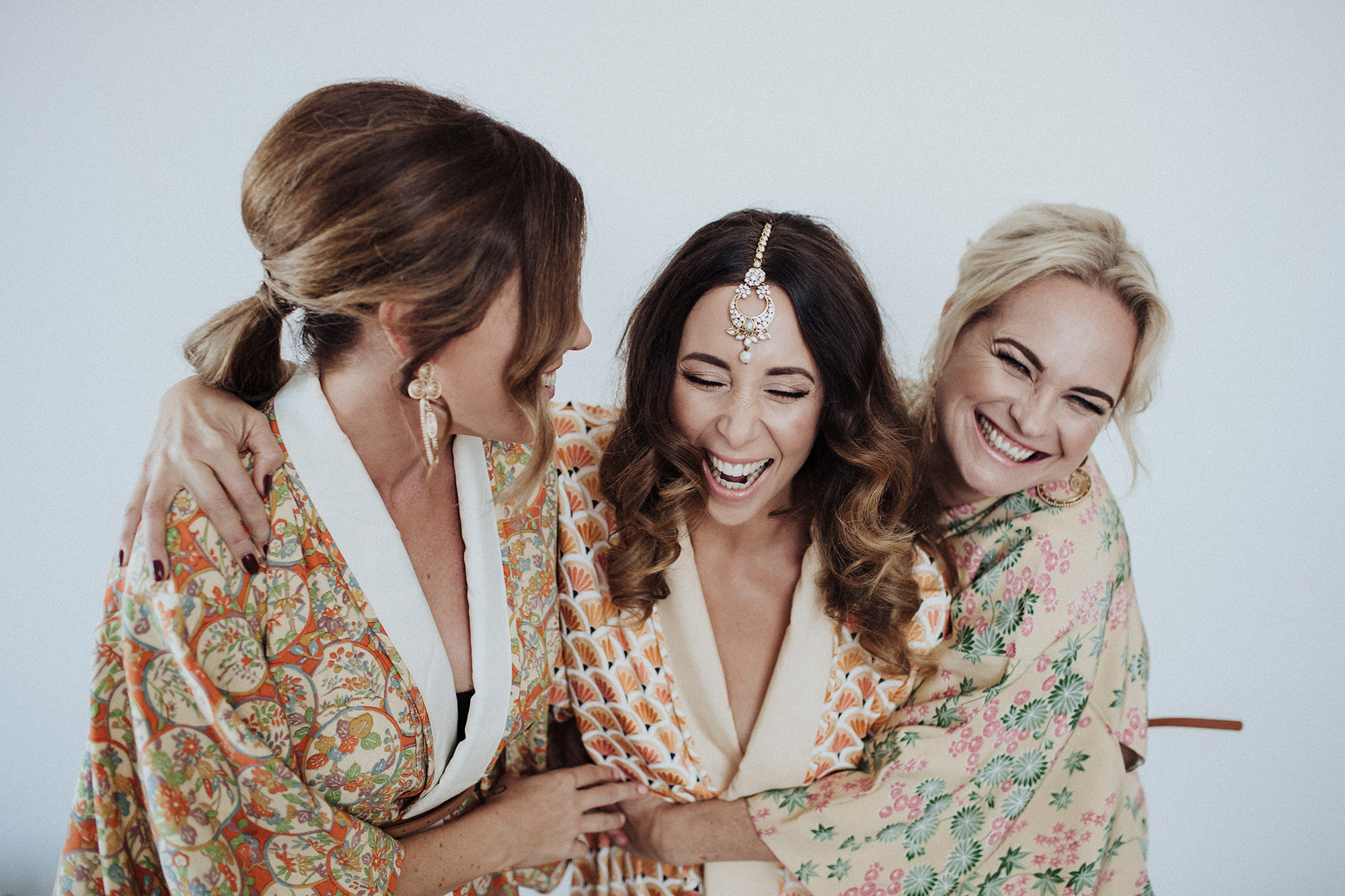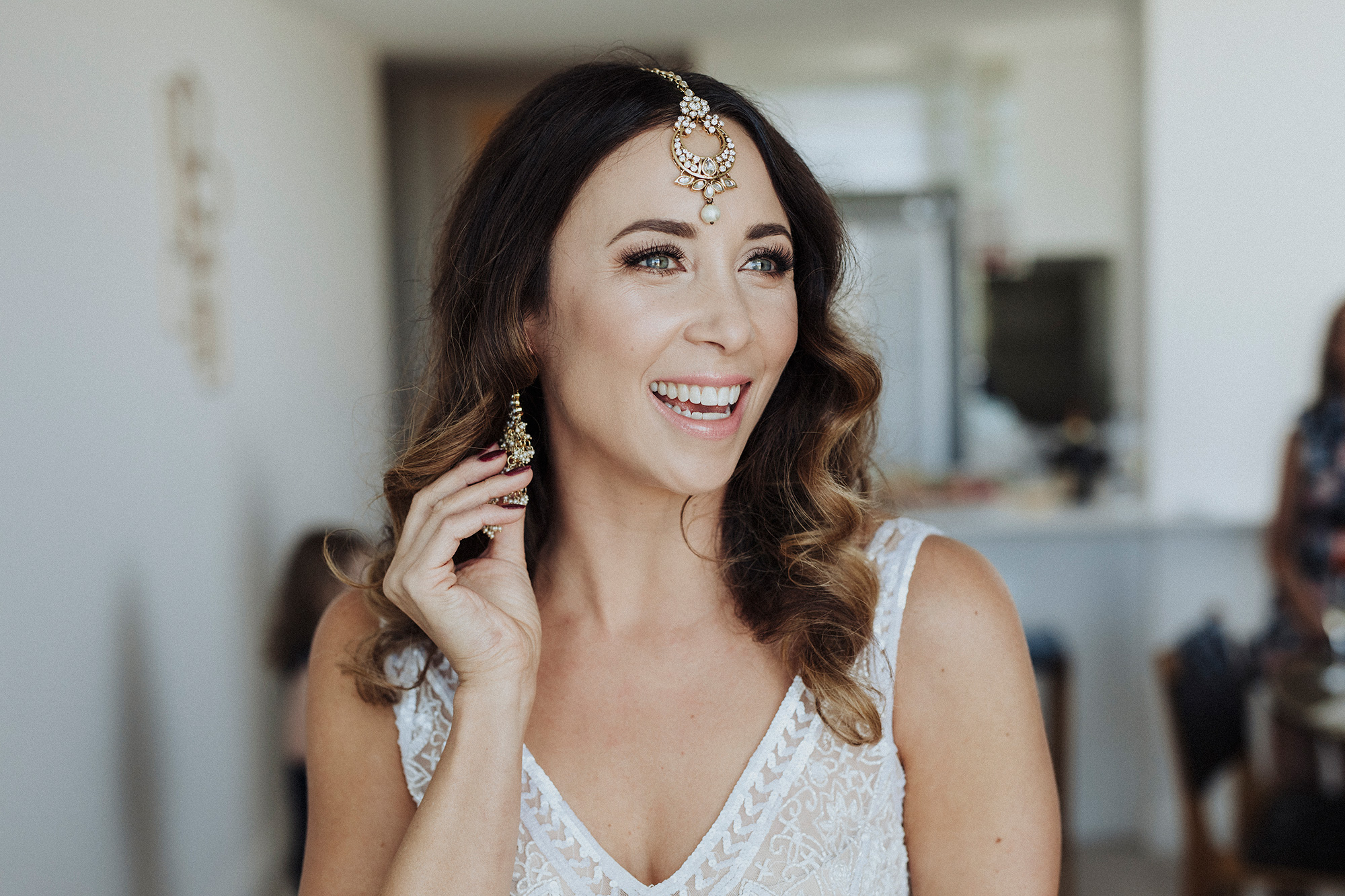 The bride accessories with traditional bangles from India and earrings given to her by her Indian grandmother.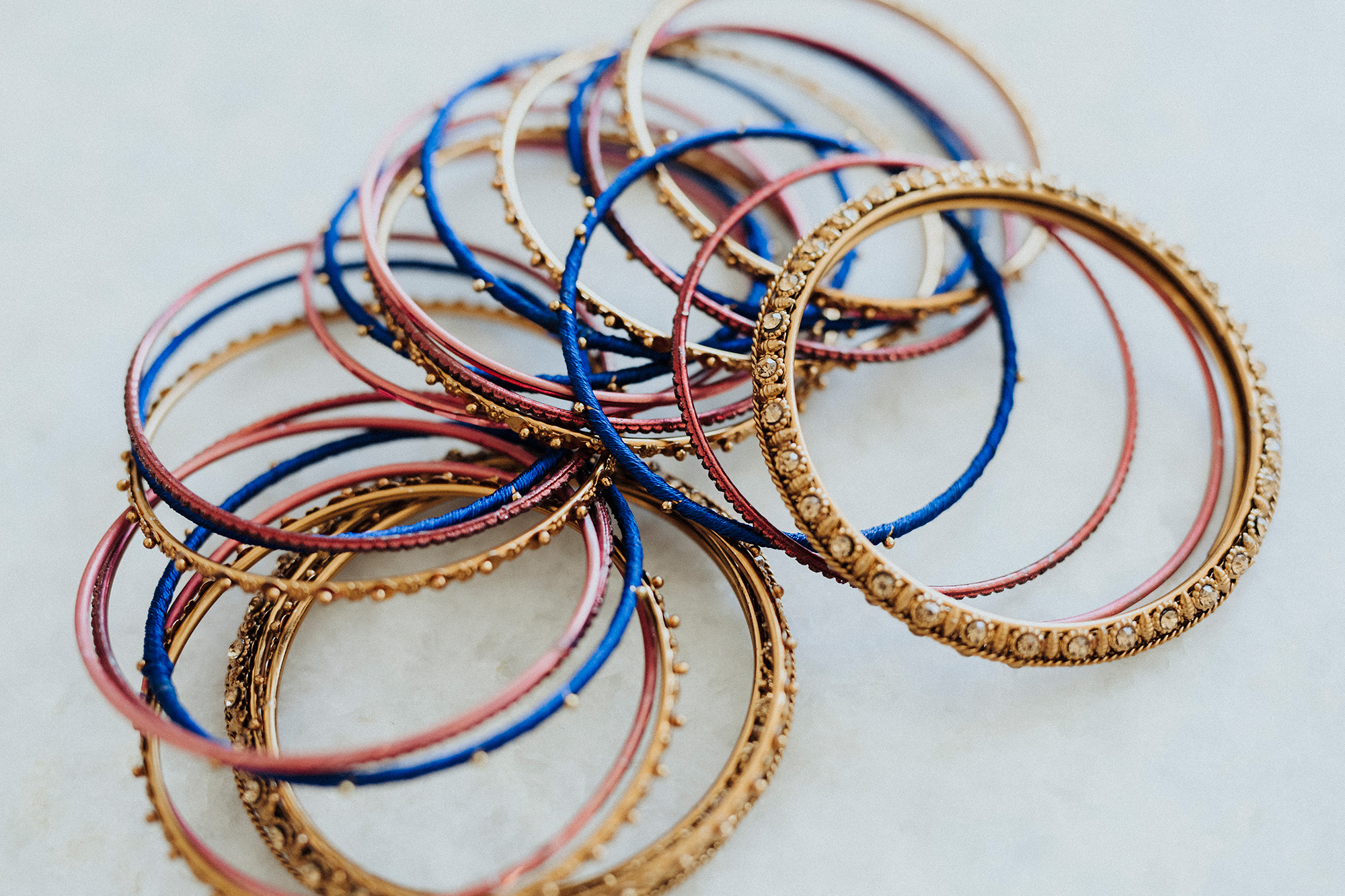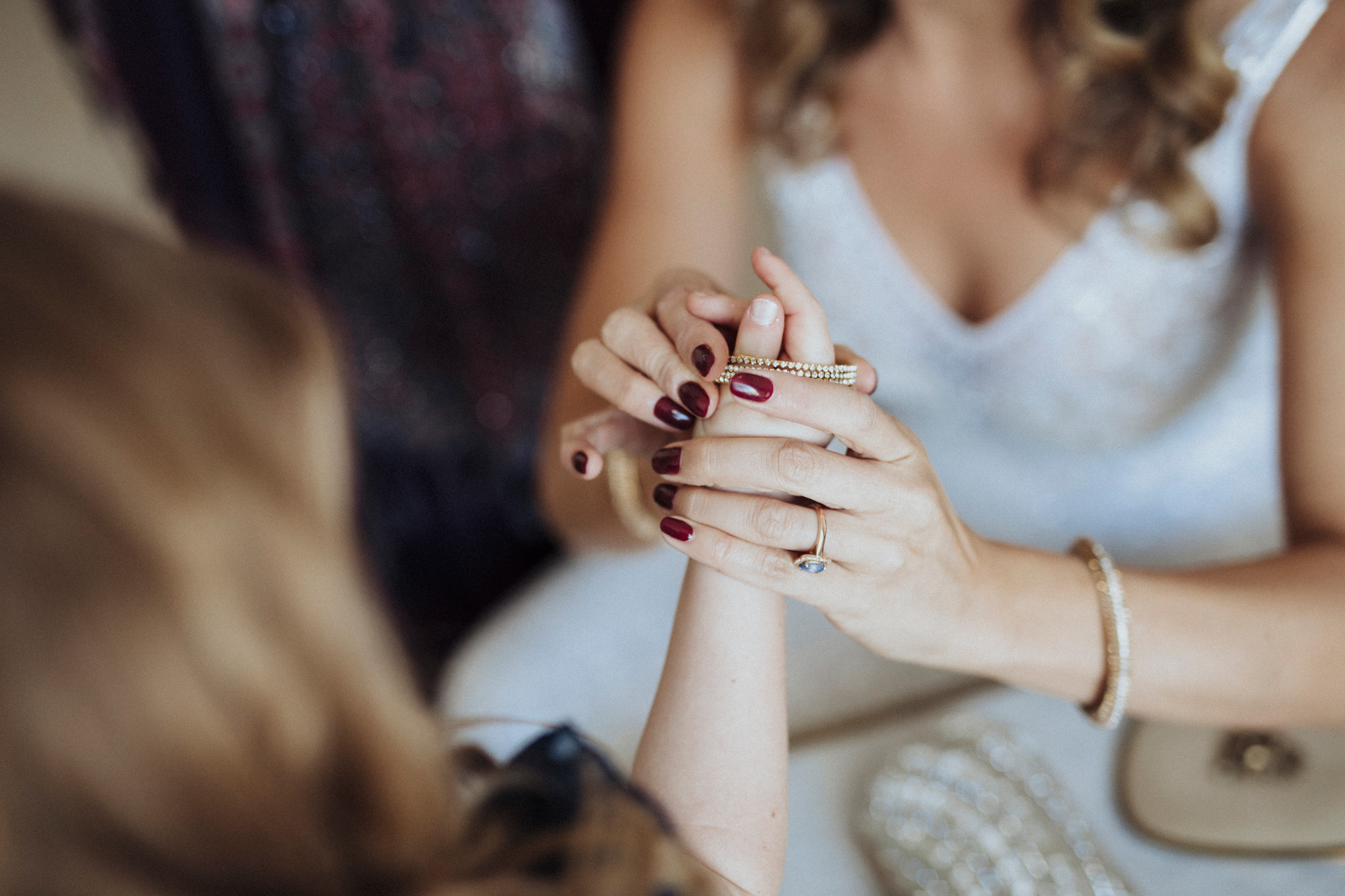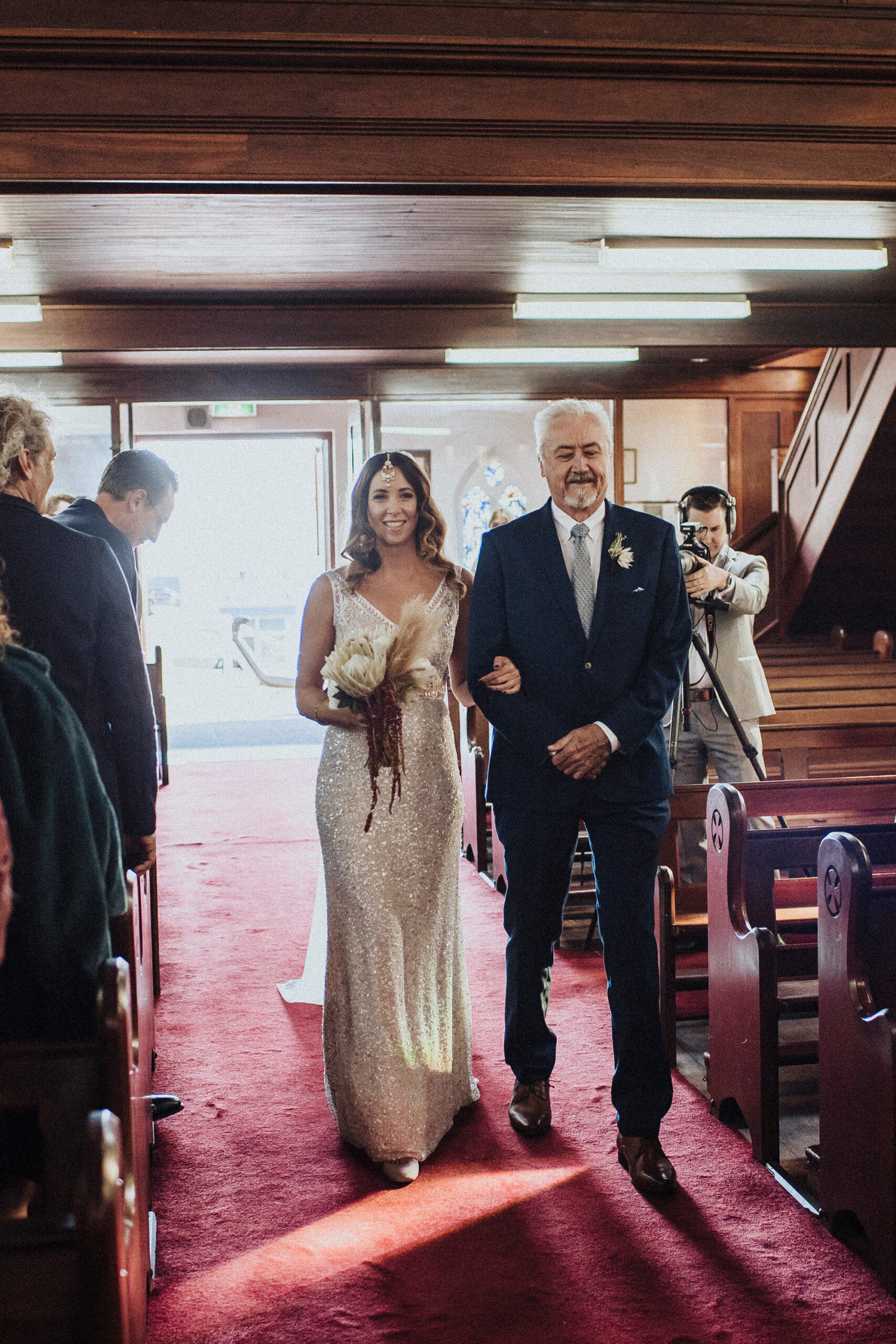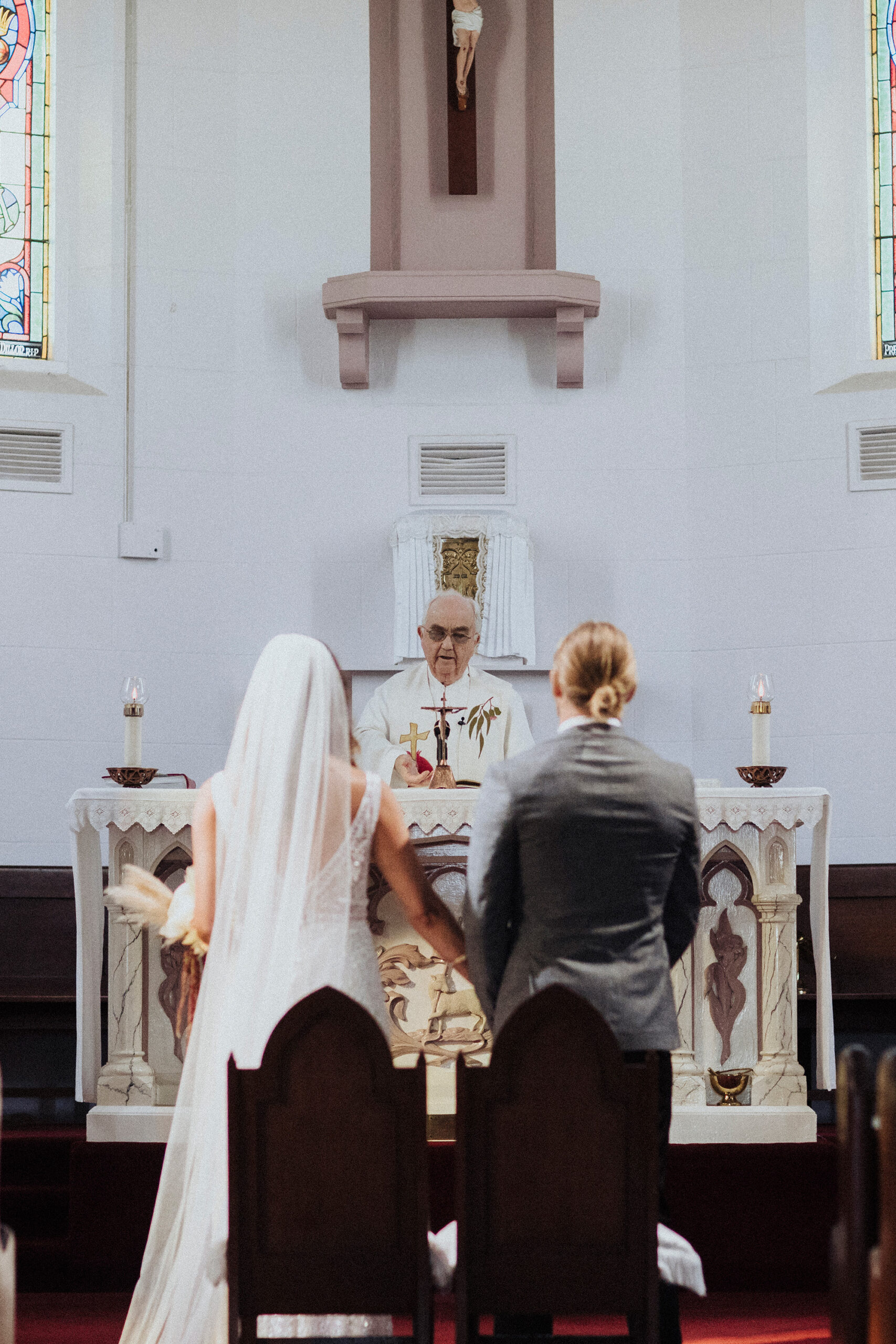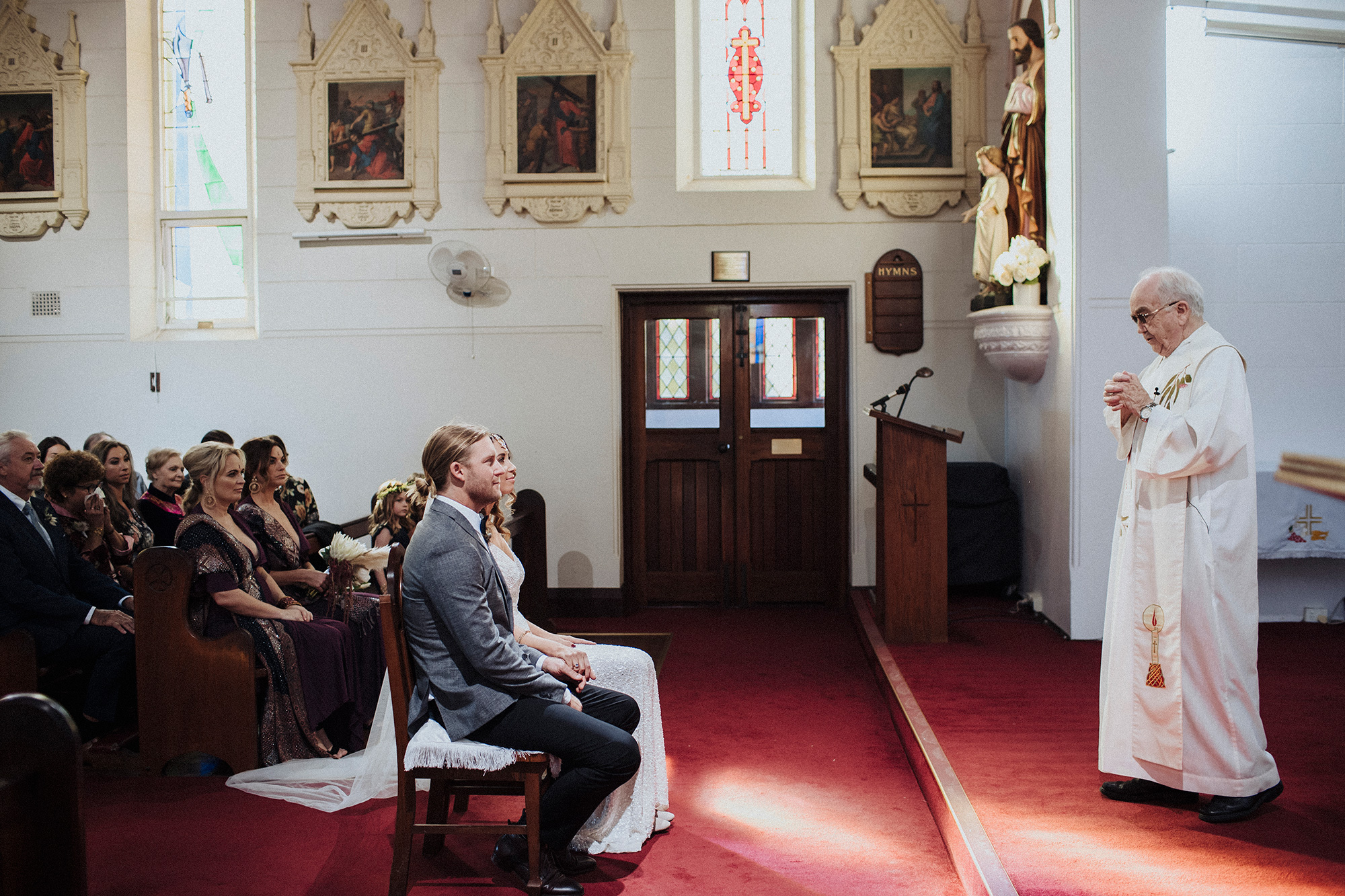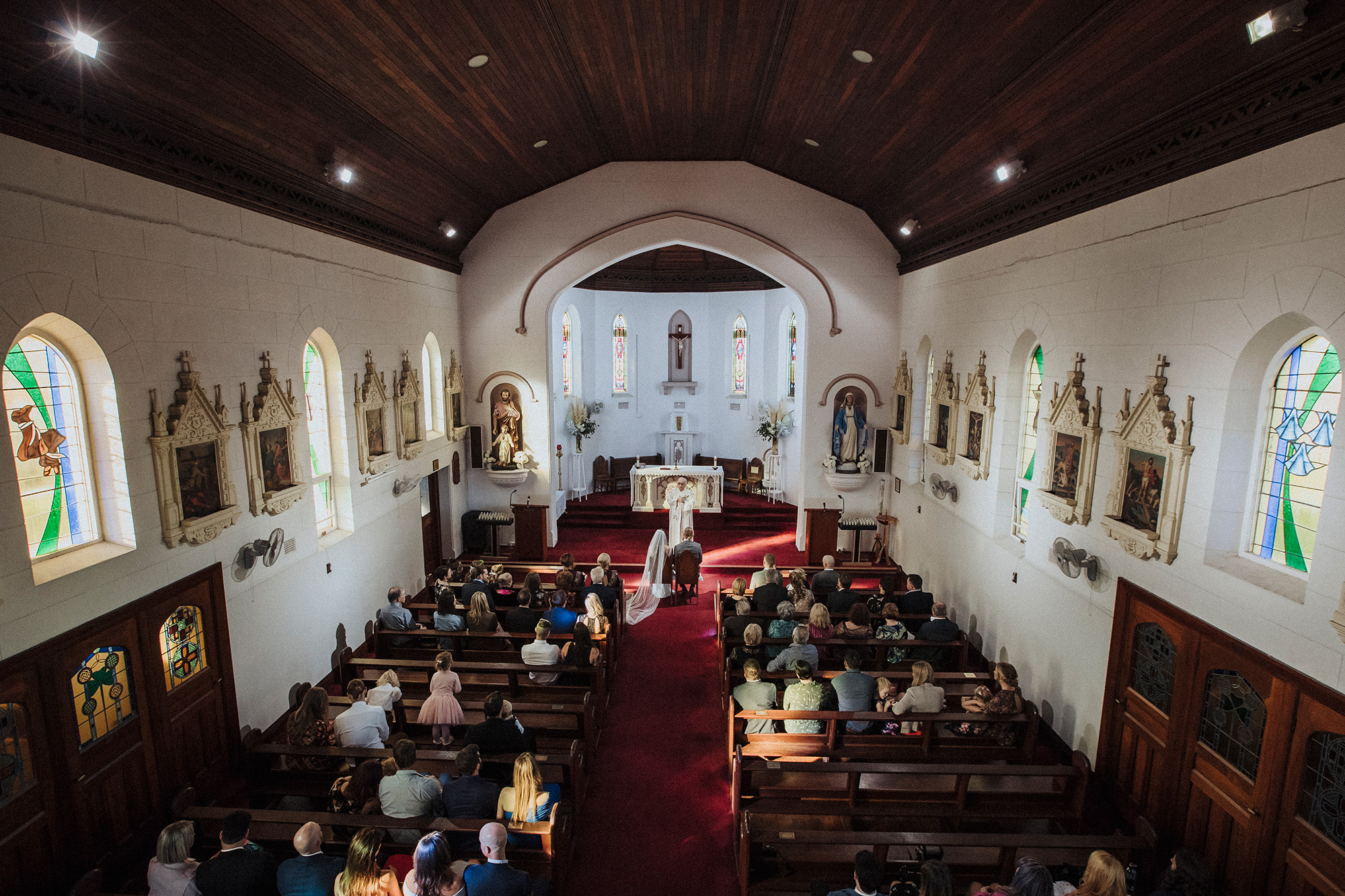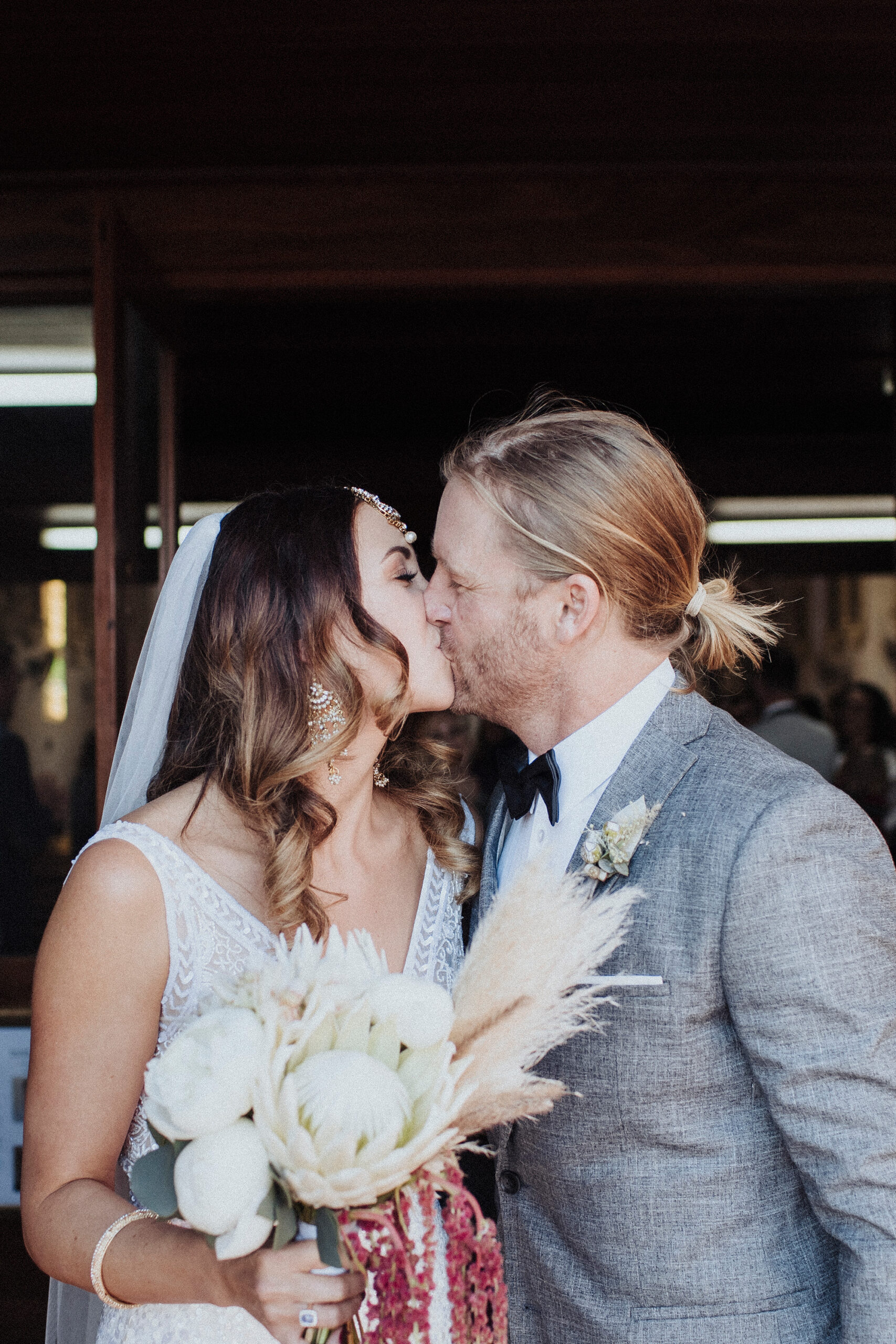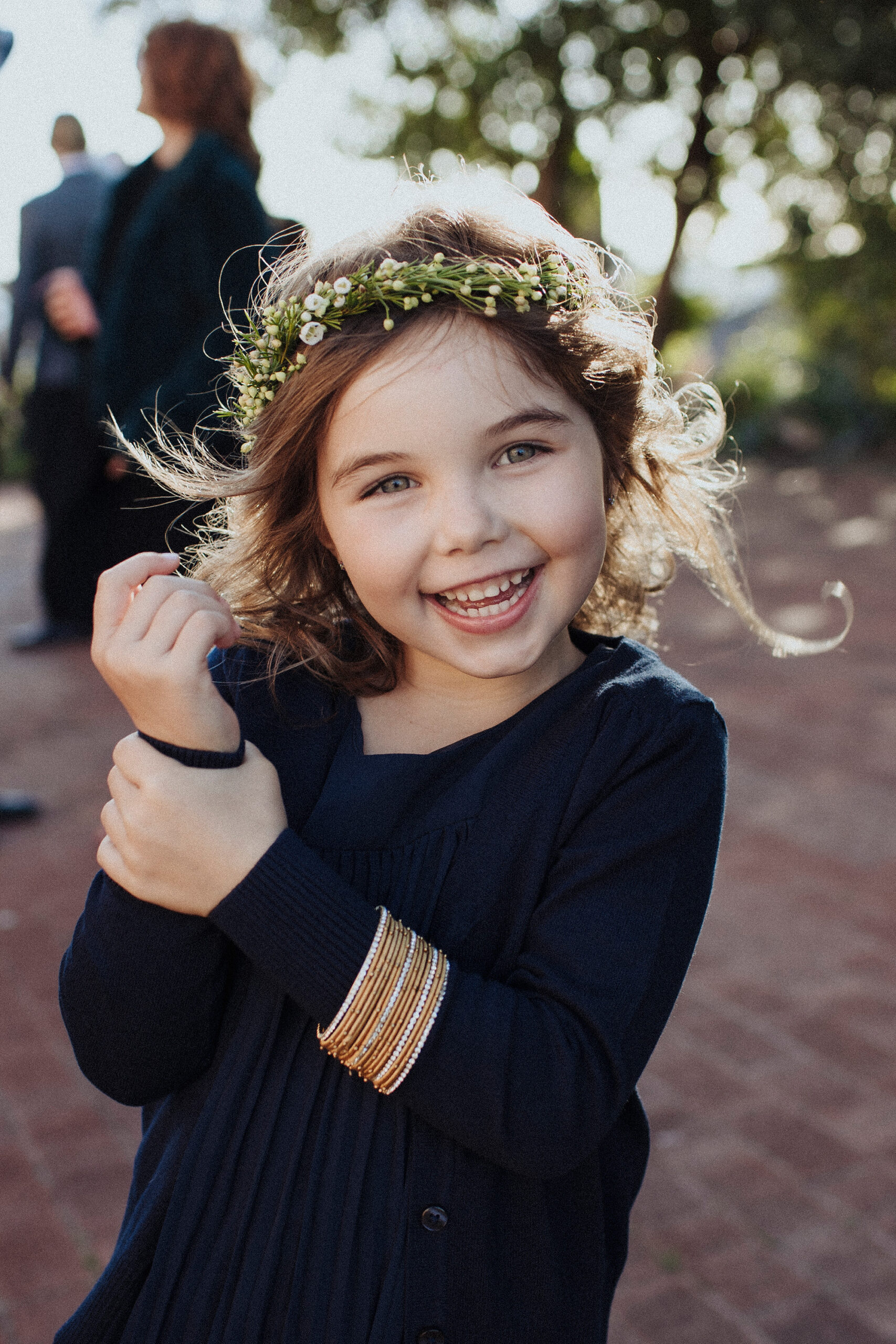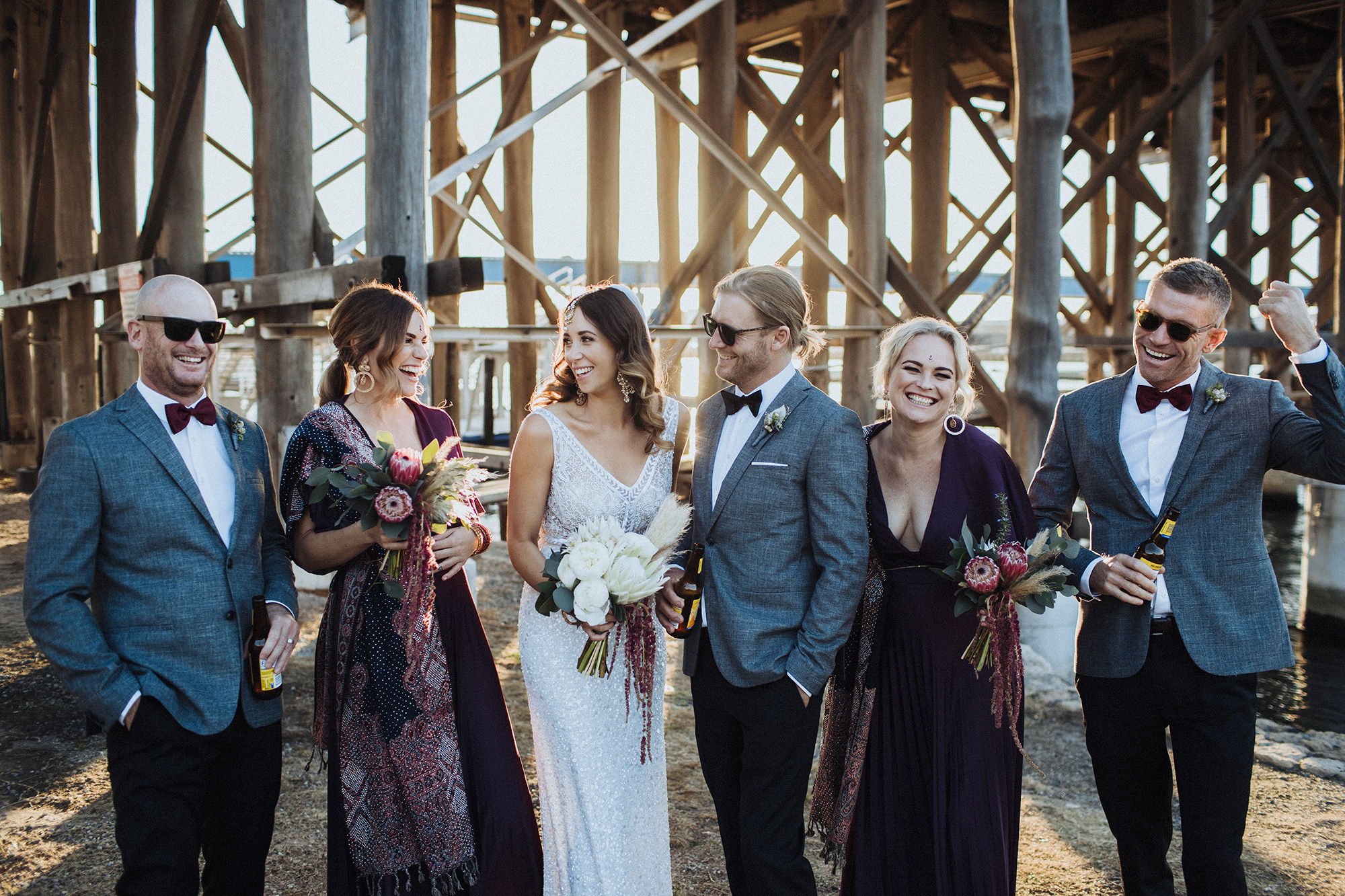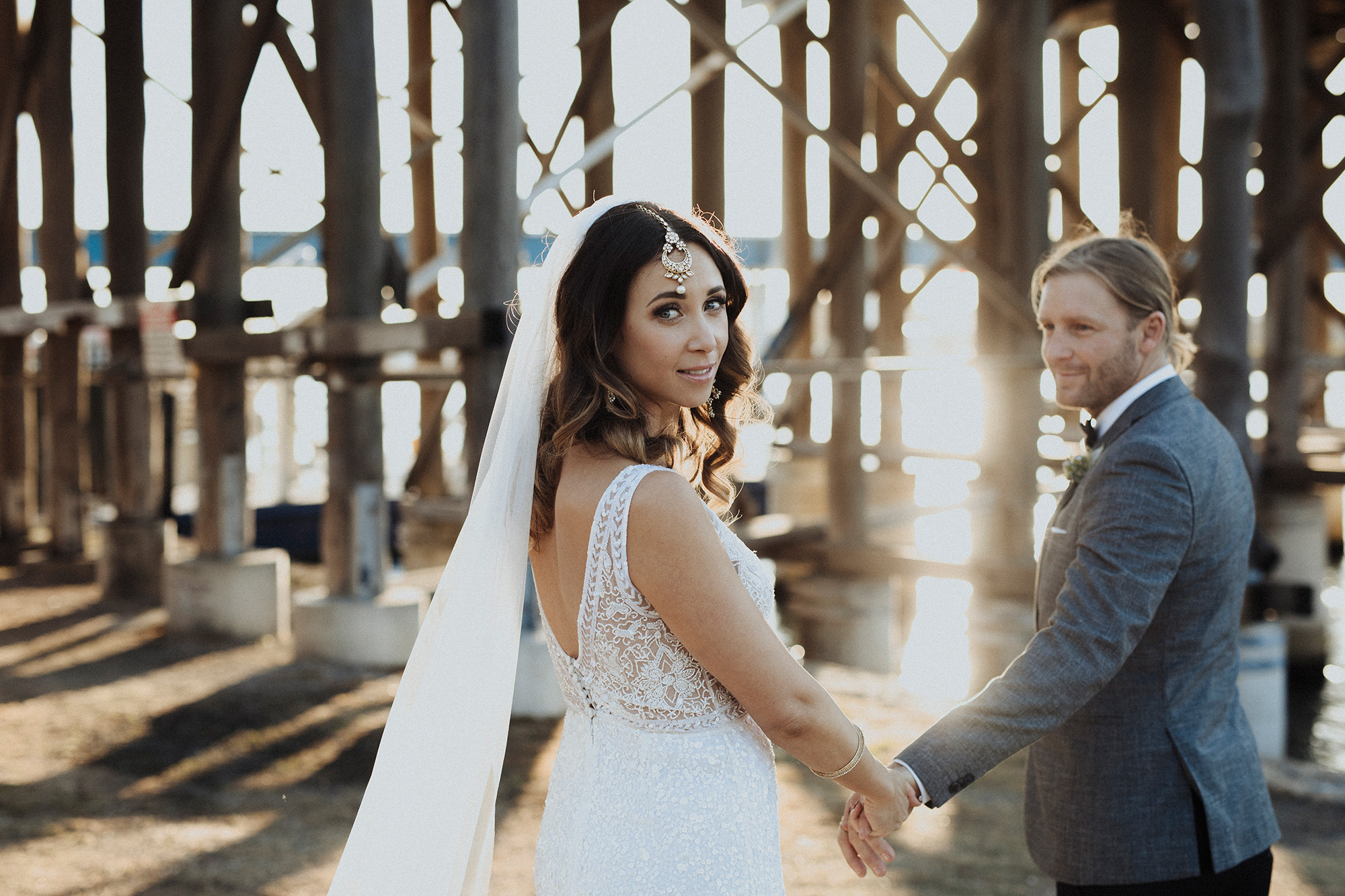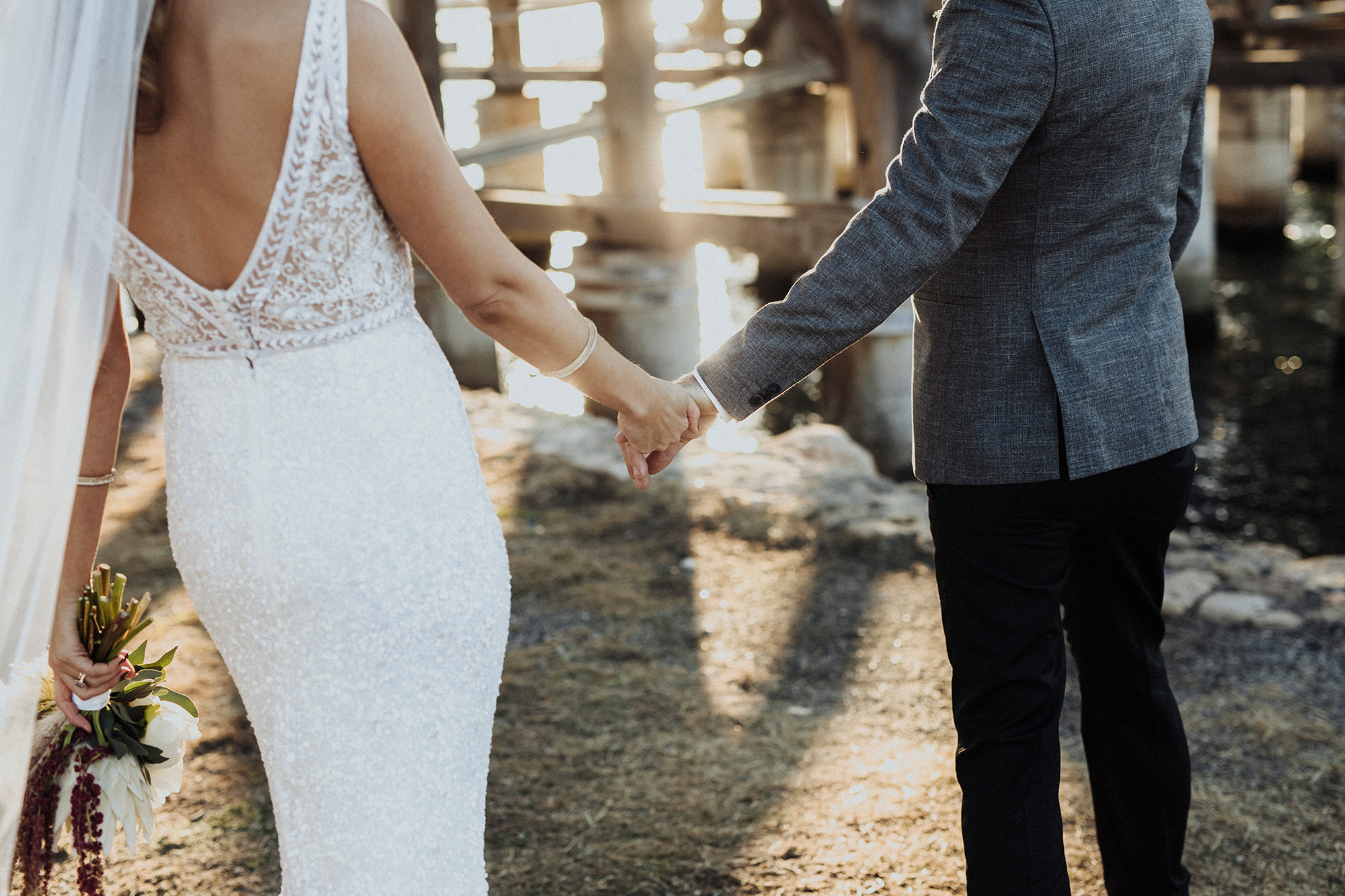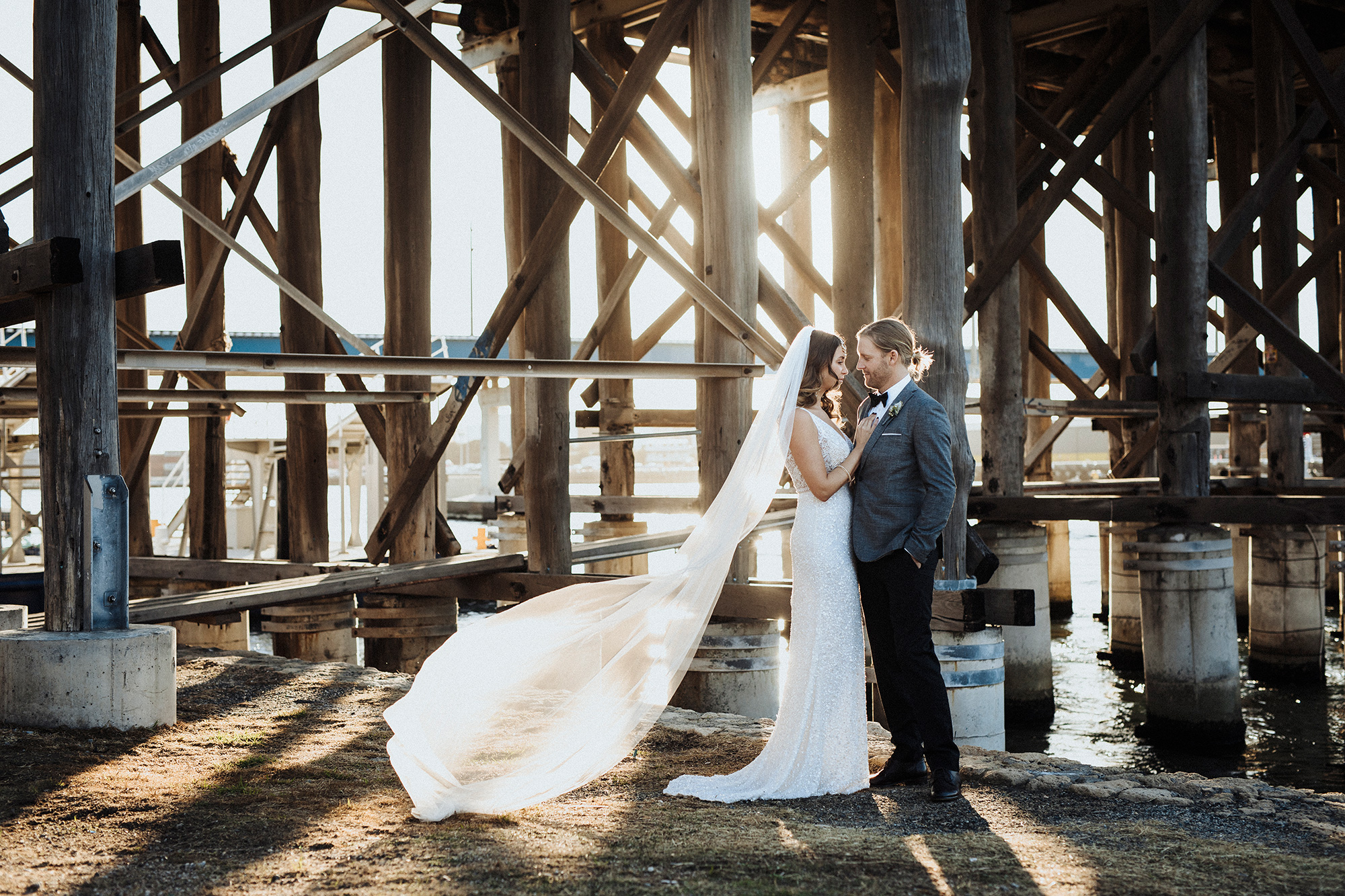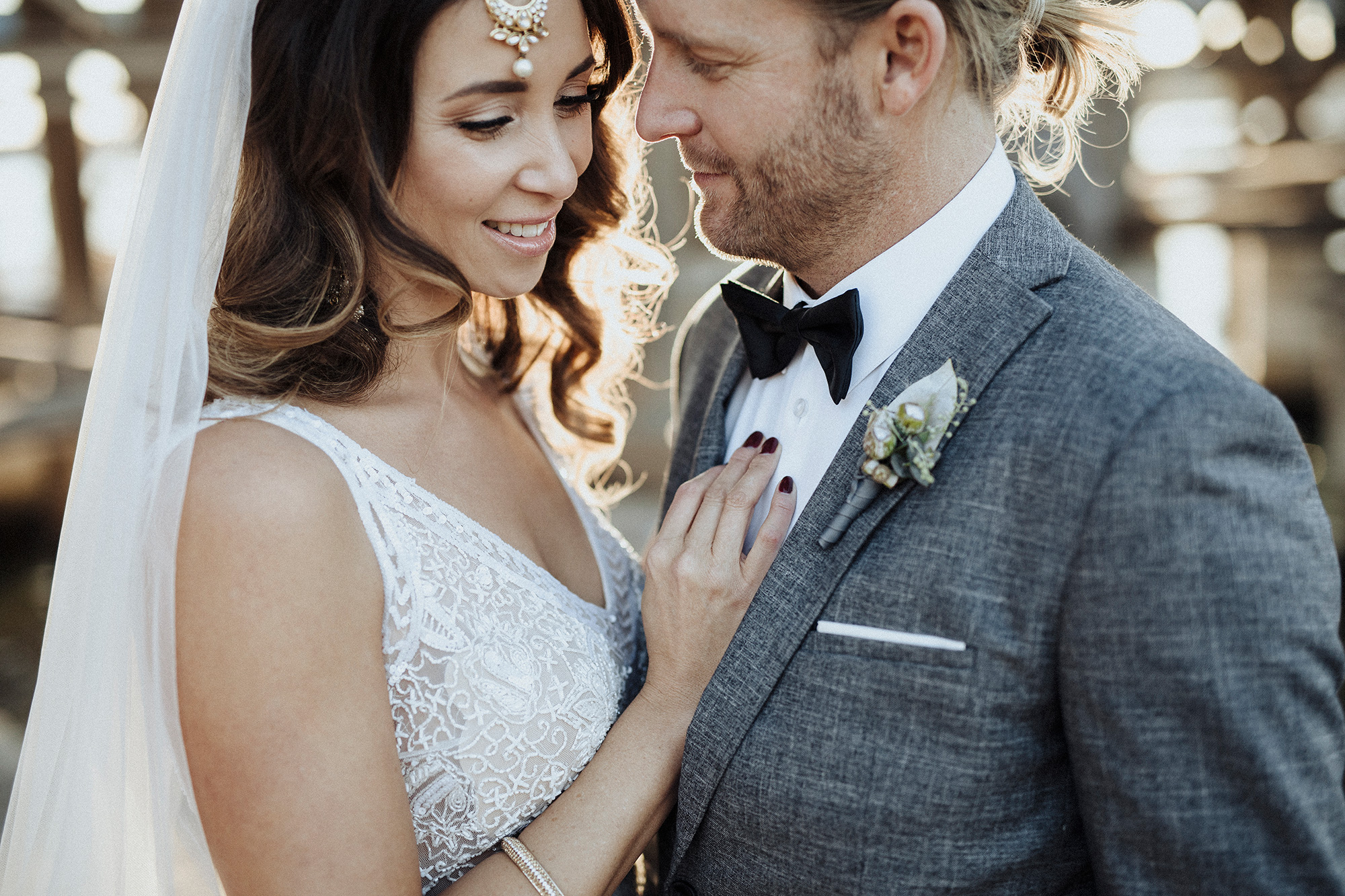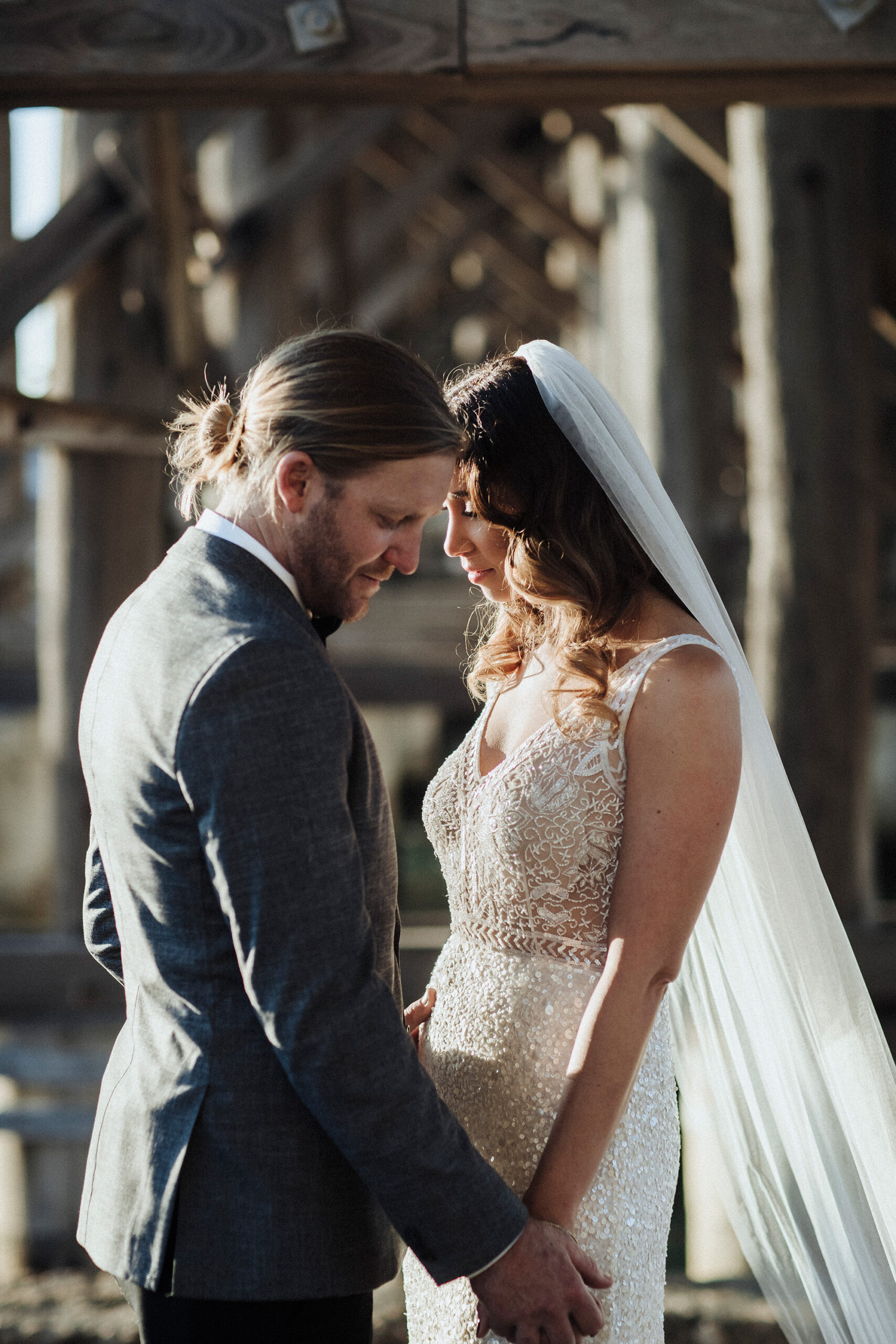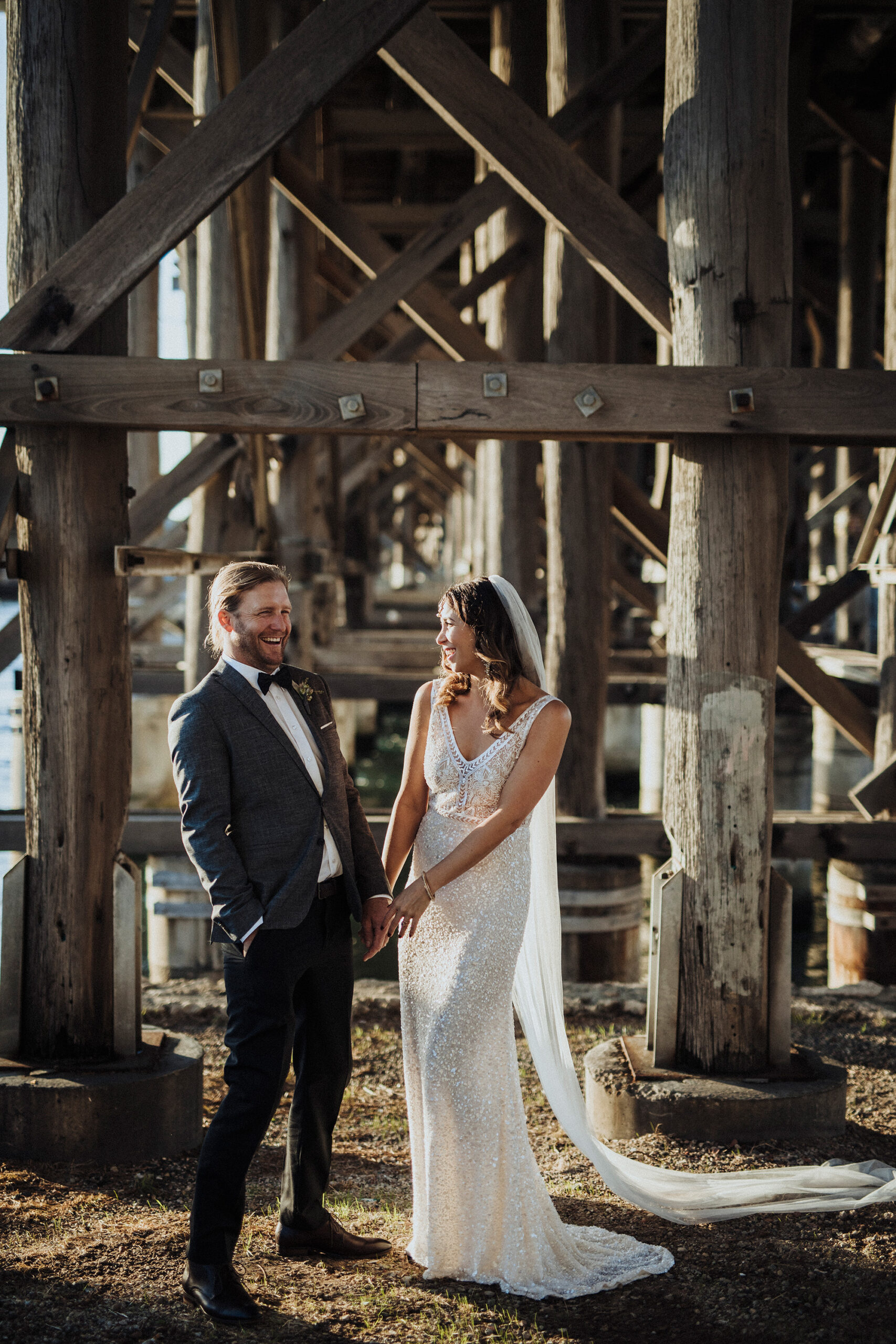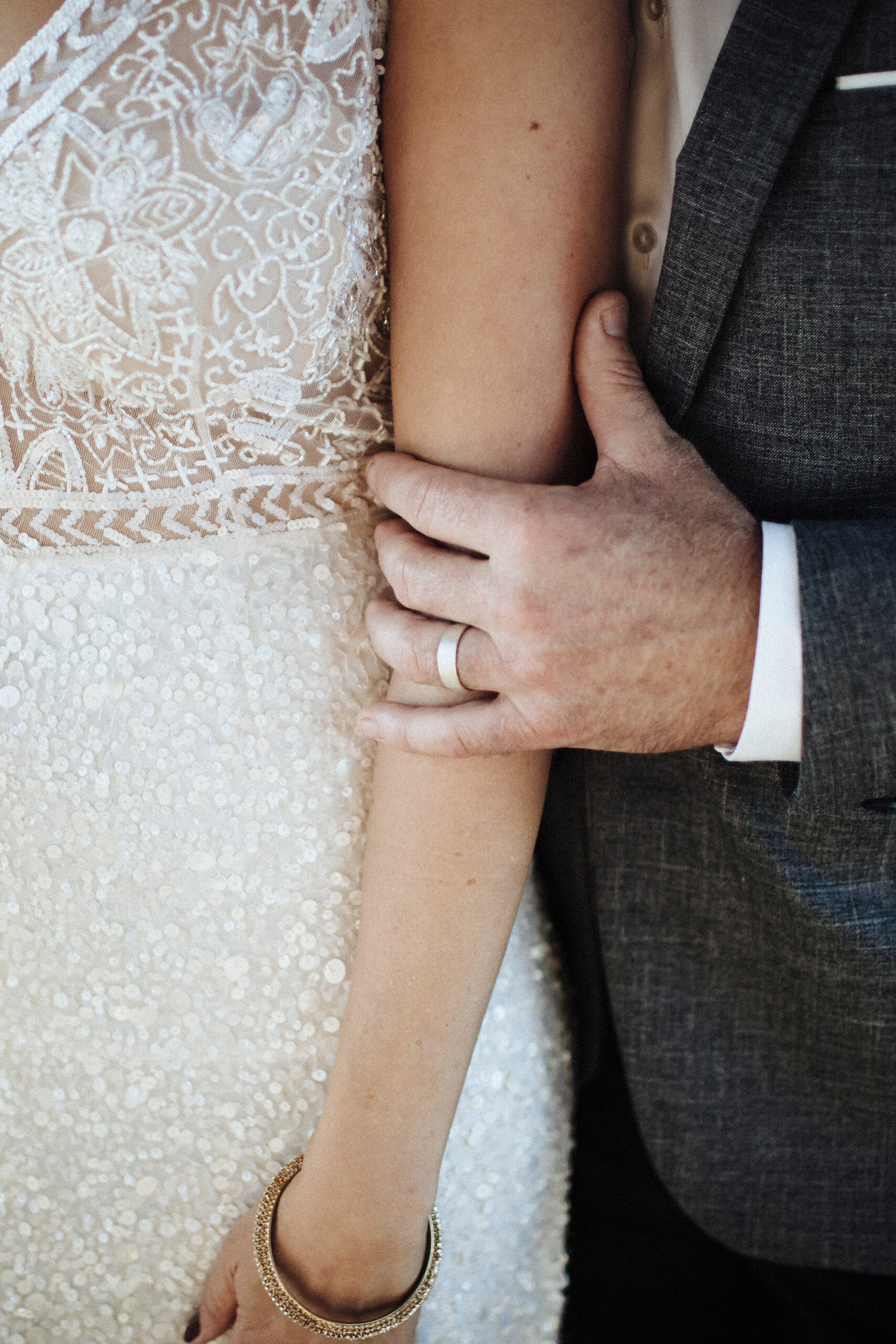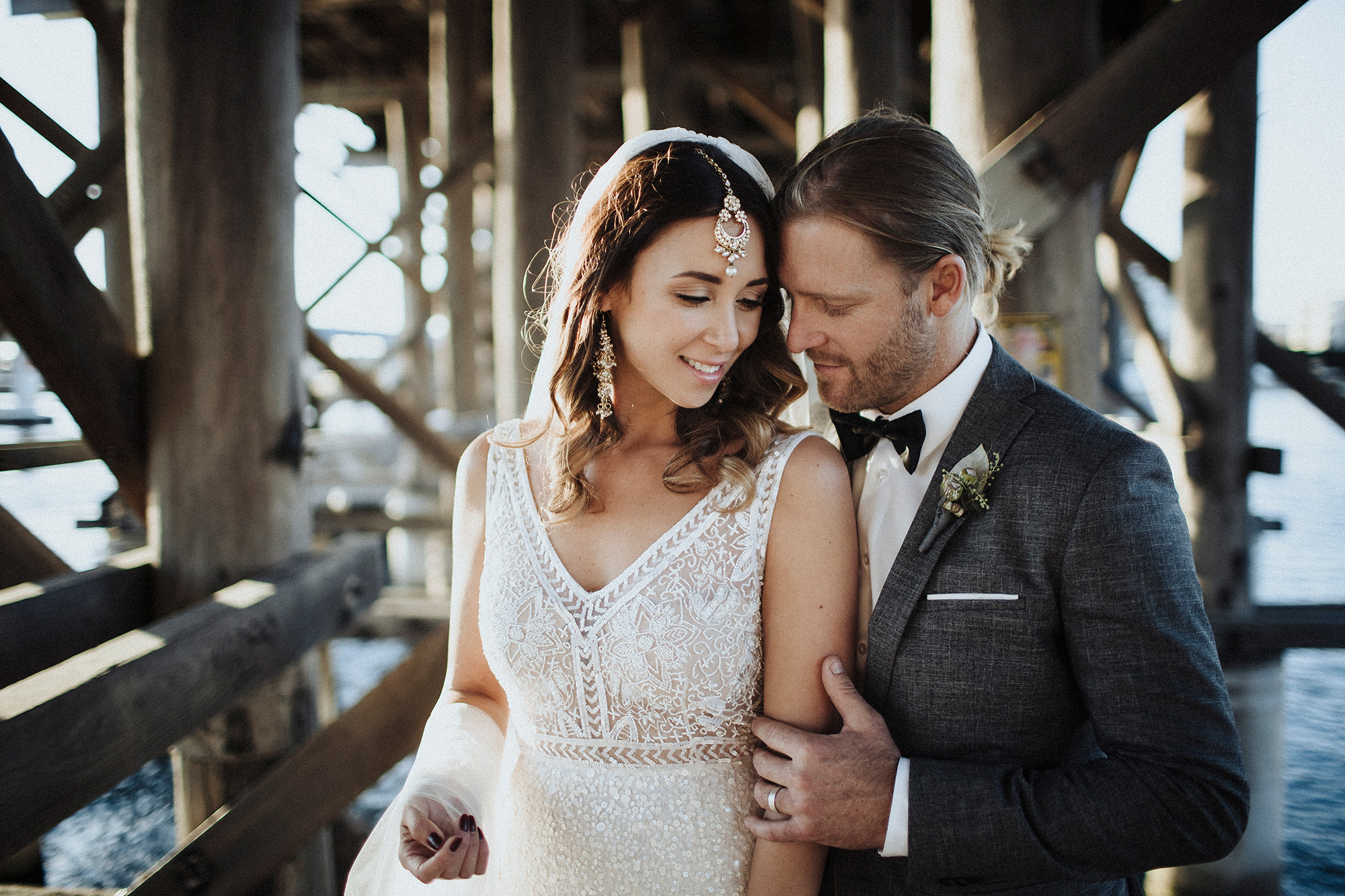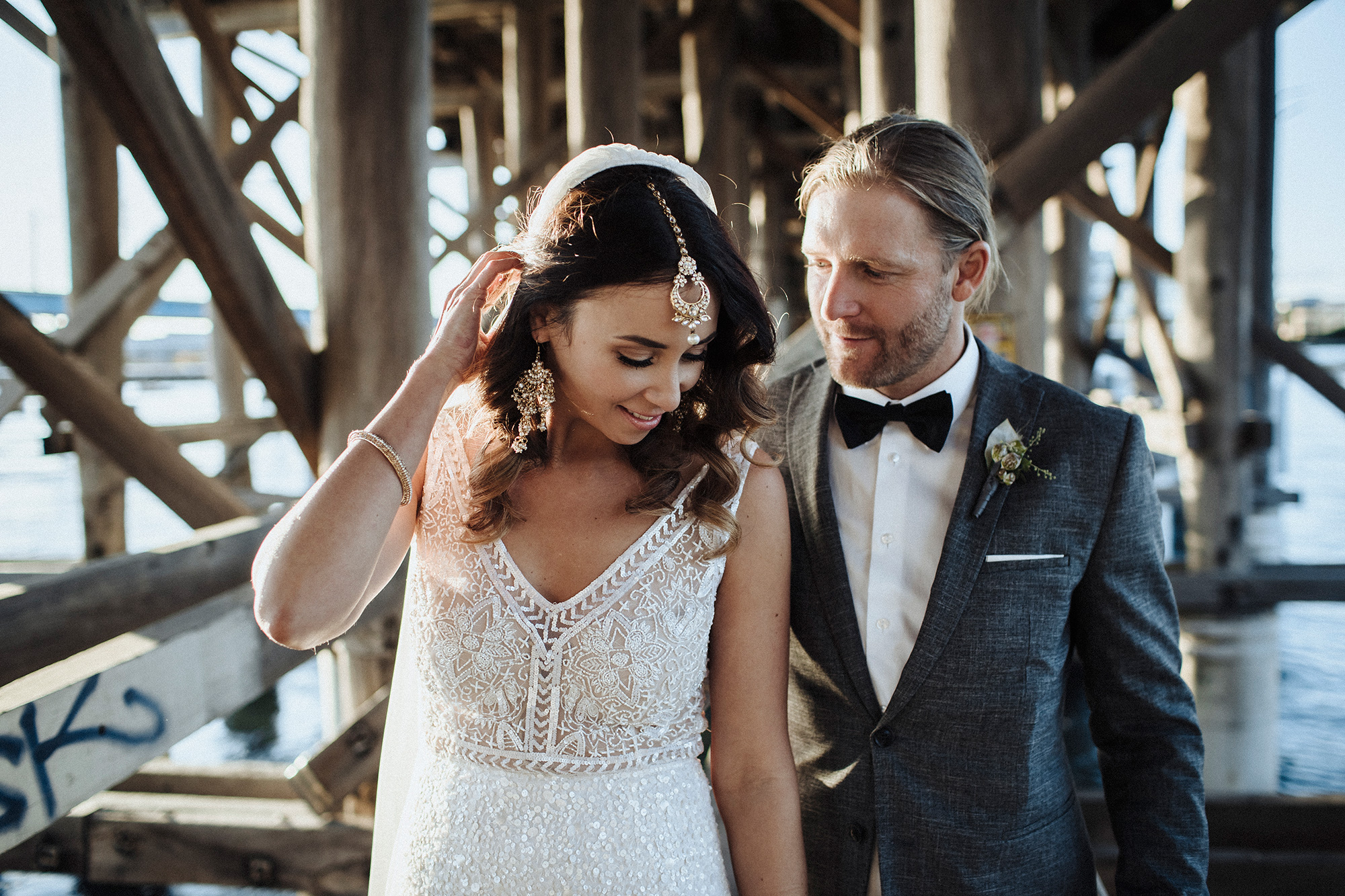 Jayga says she wouldn't have picked her Grace Loves Lace gown herself. "The lady said I should try it and I'm so glad I did. It fit like a glove and I took it home that day."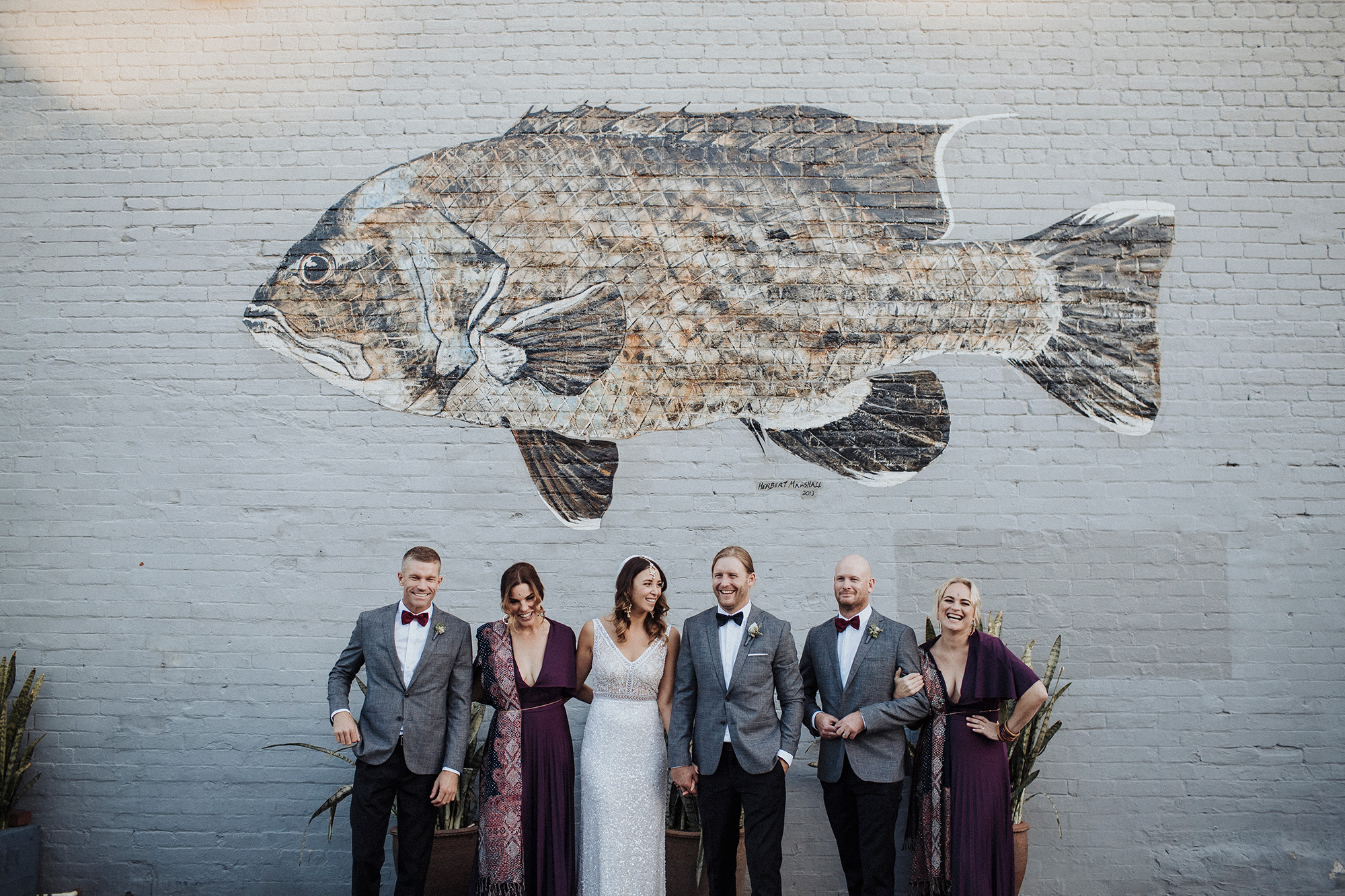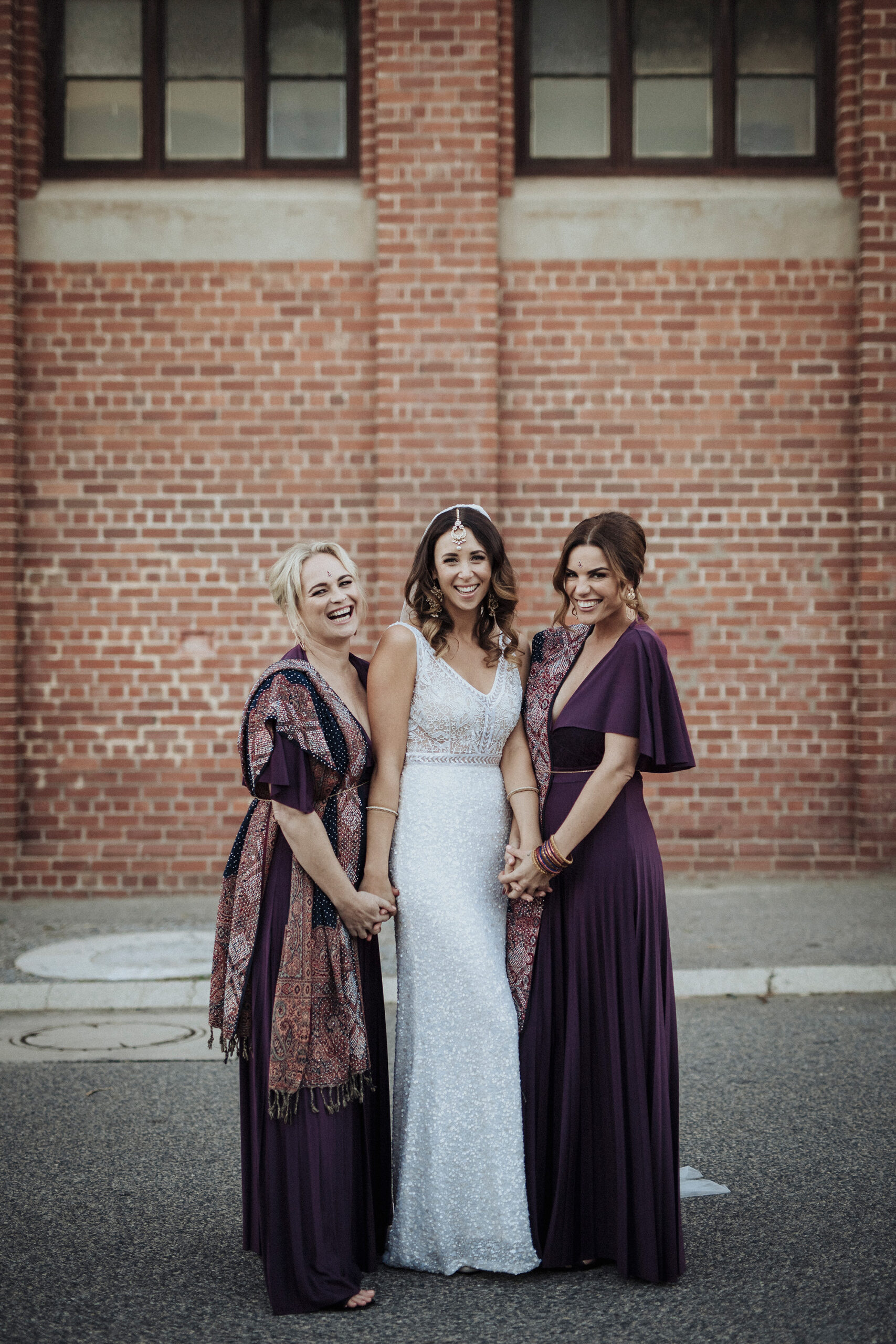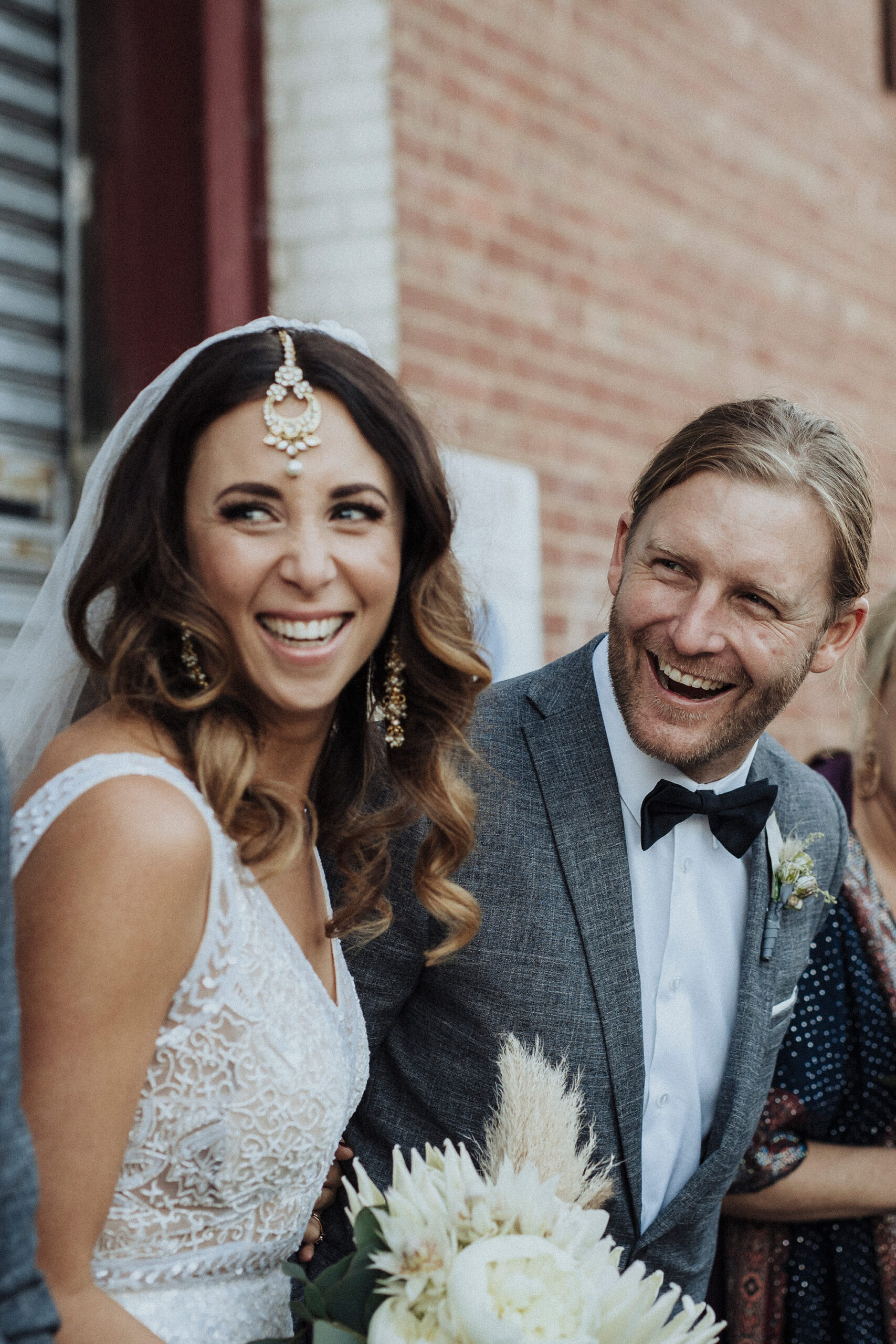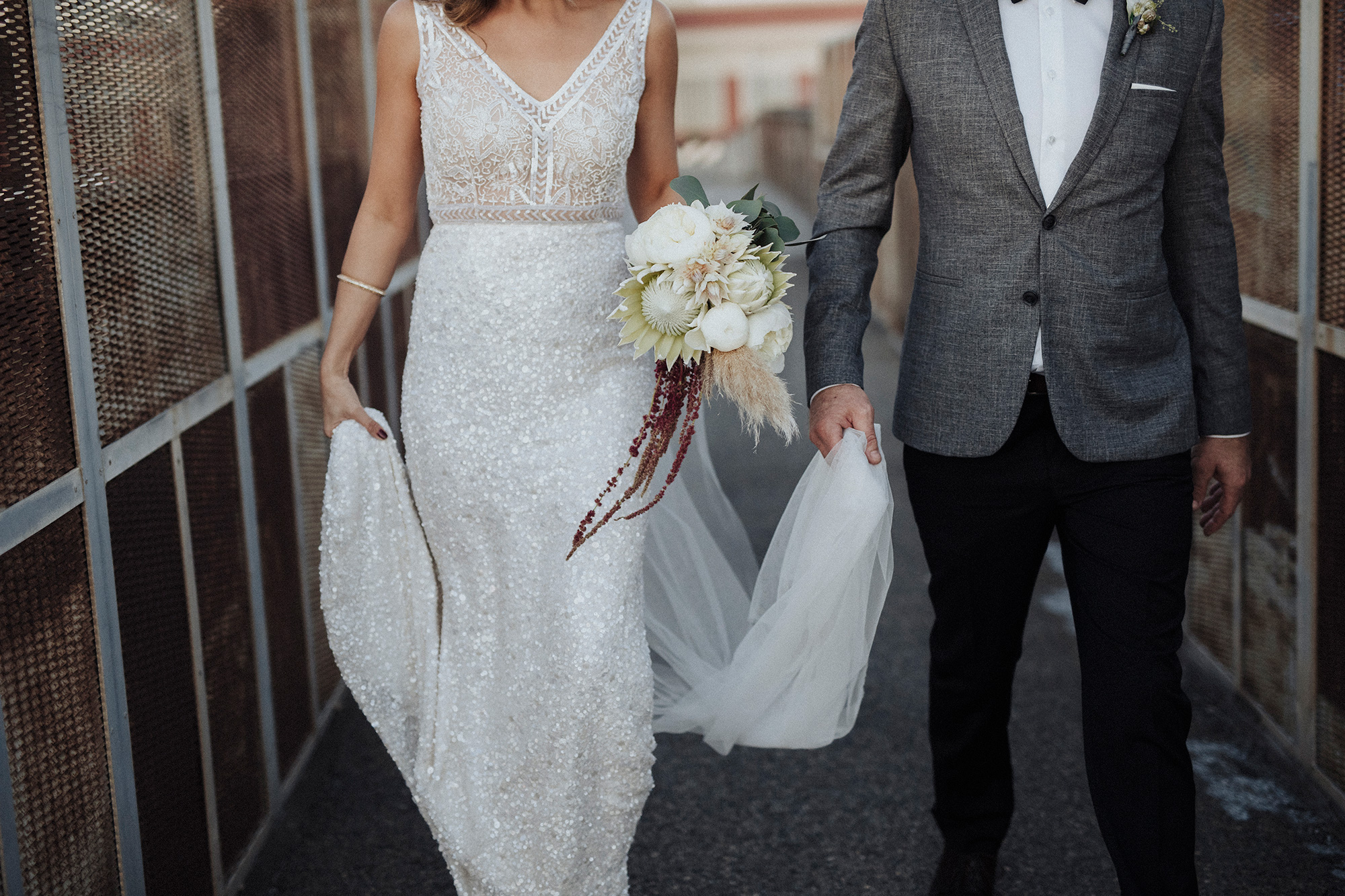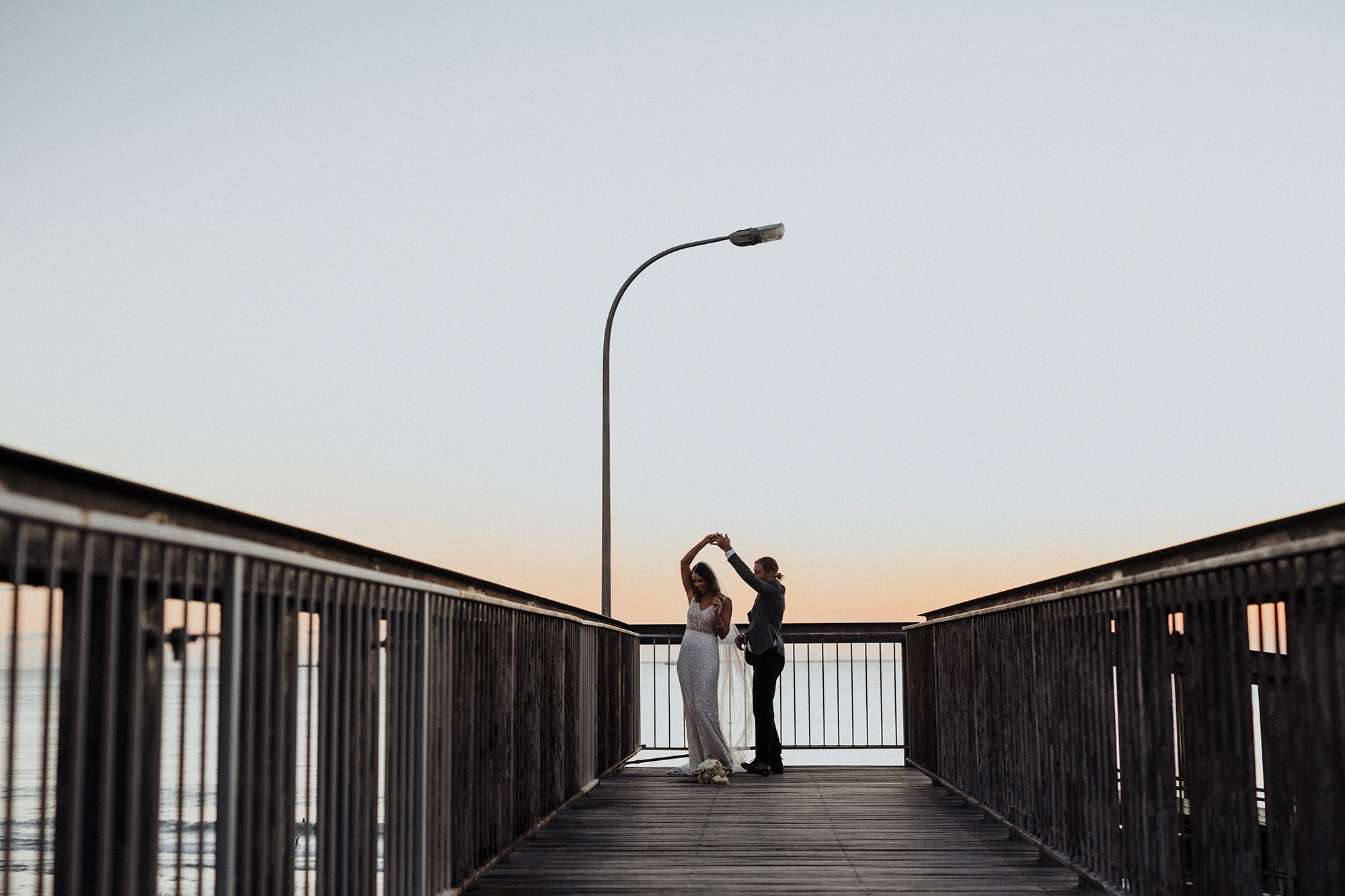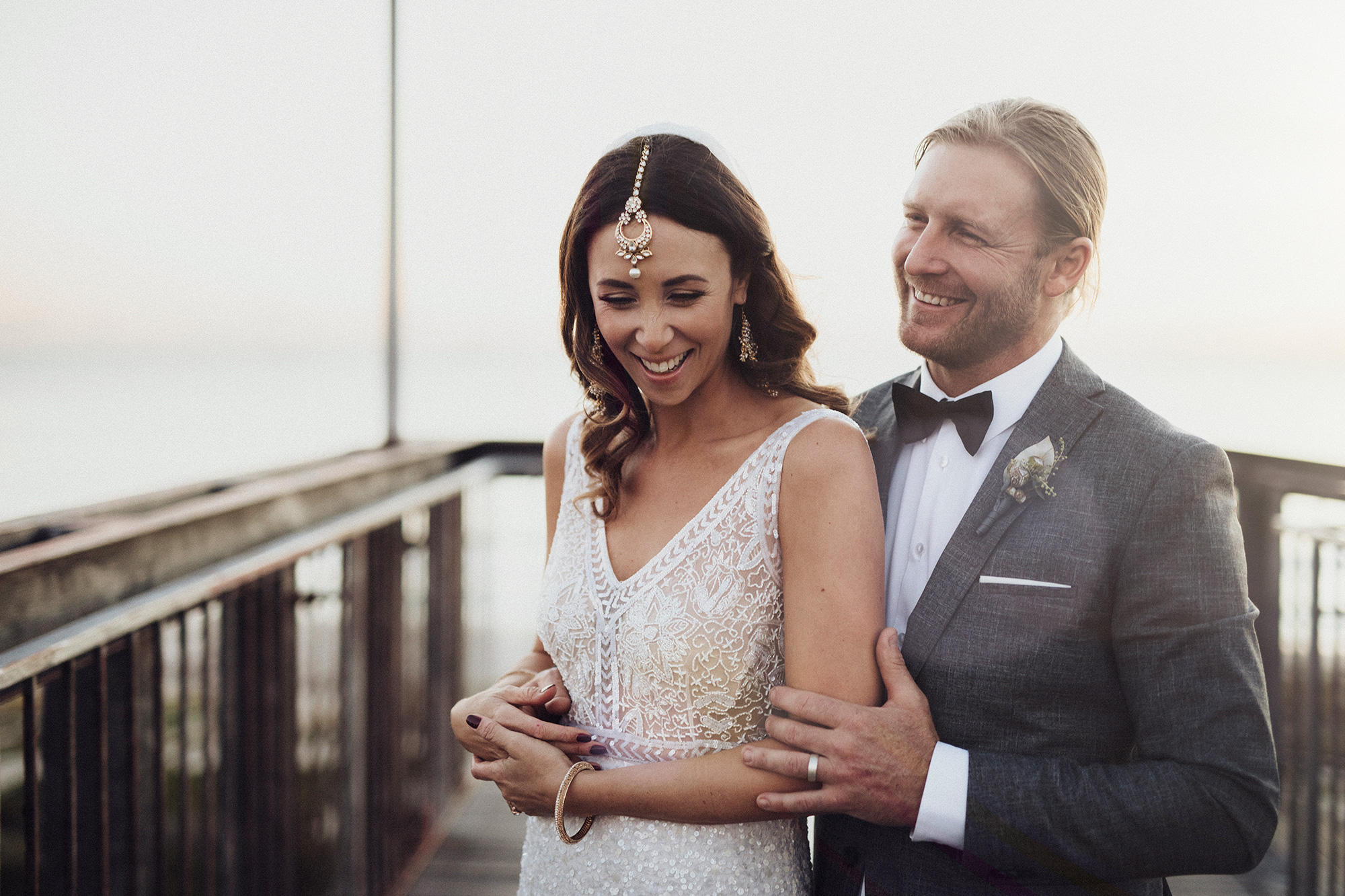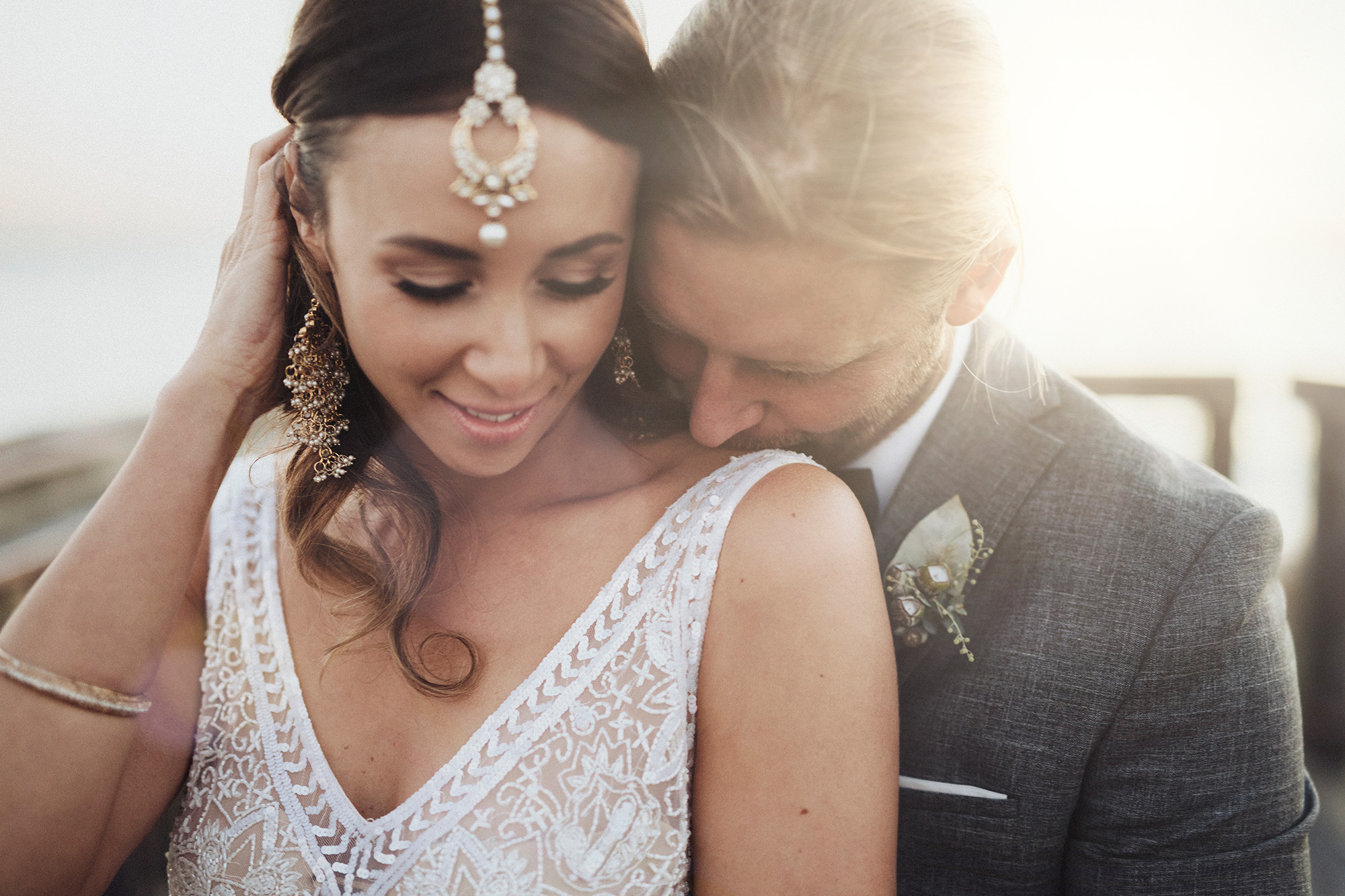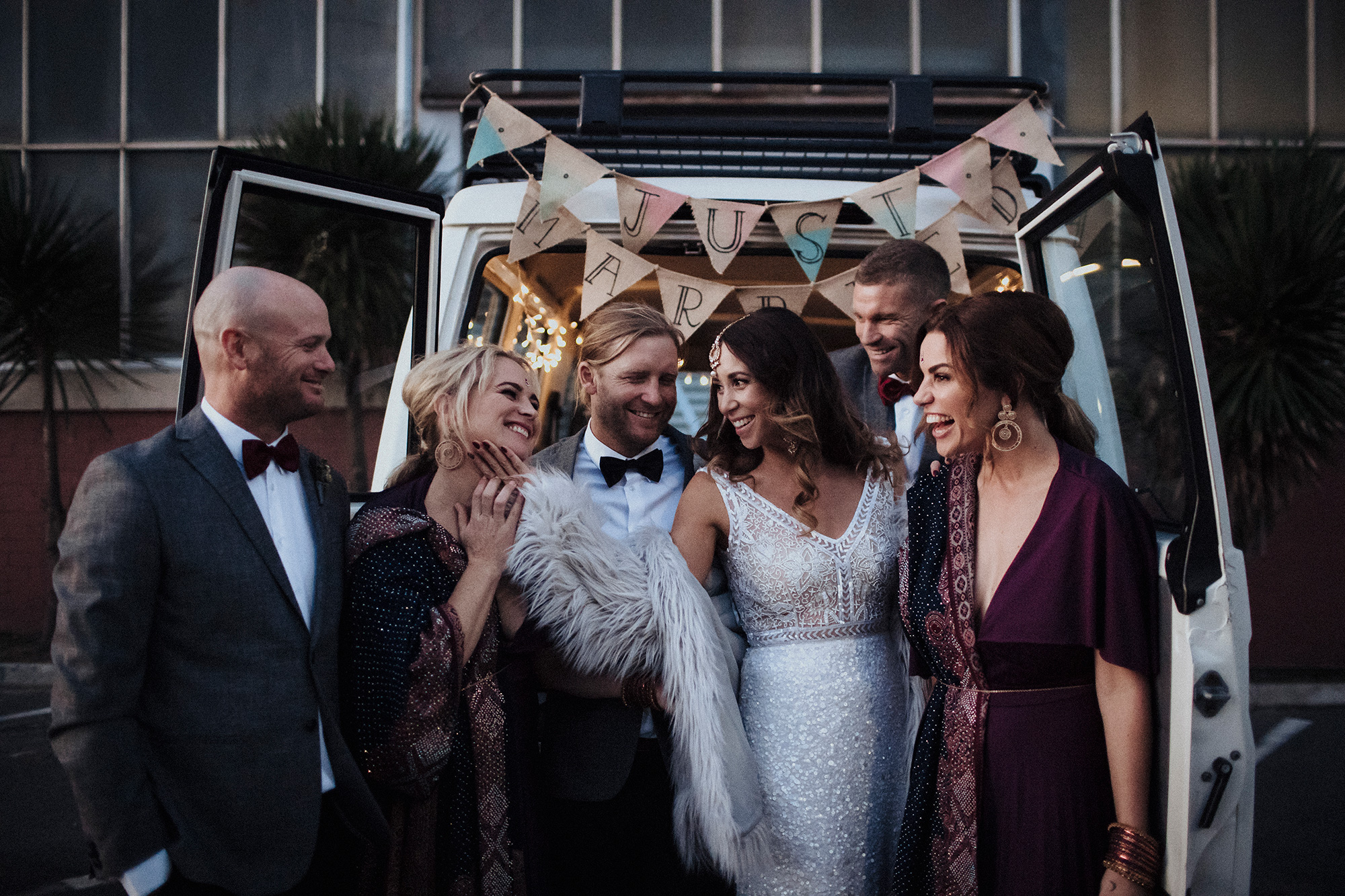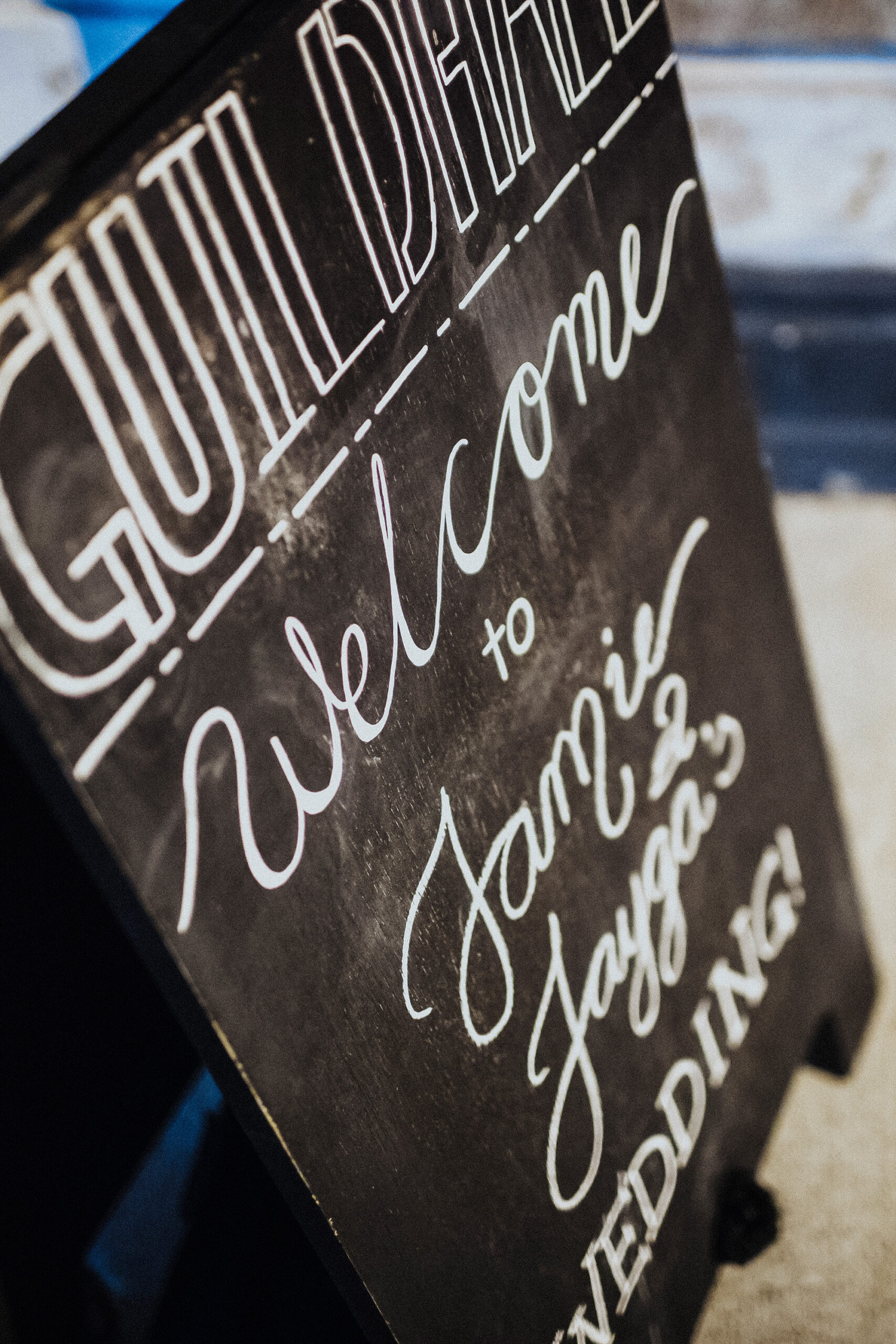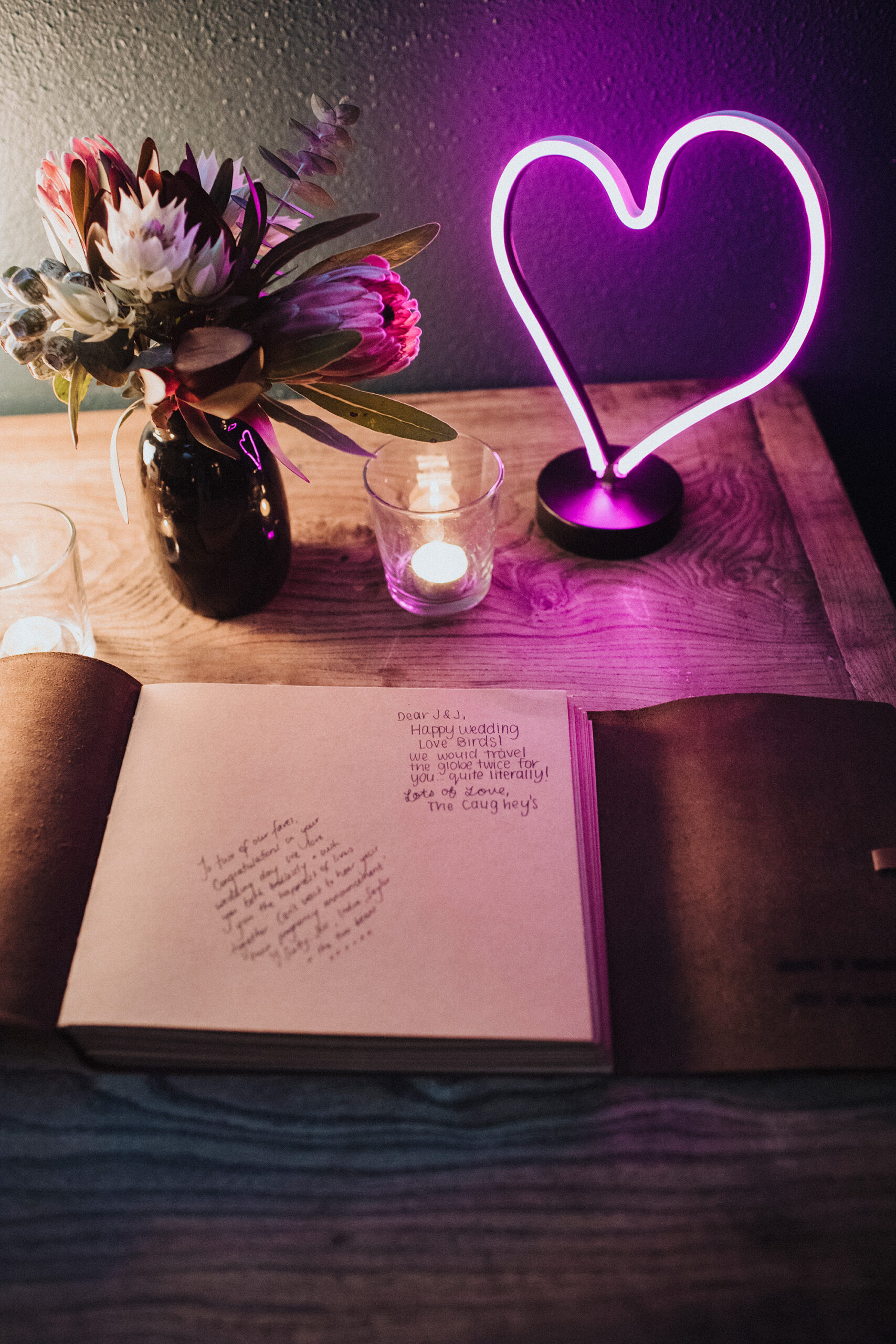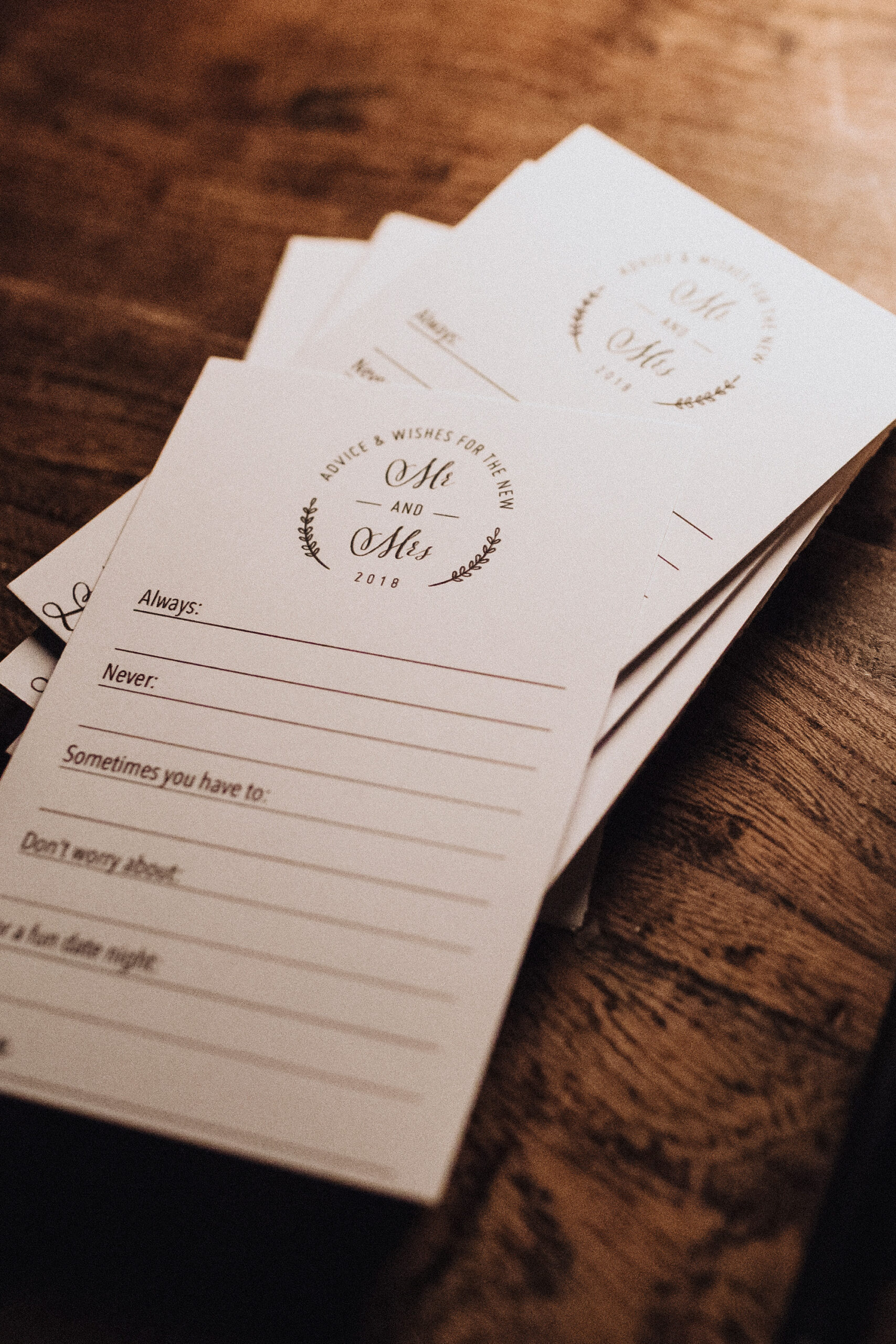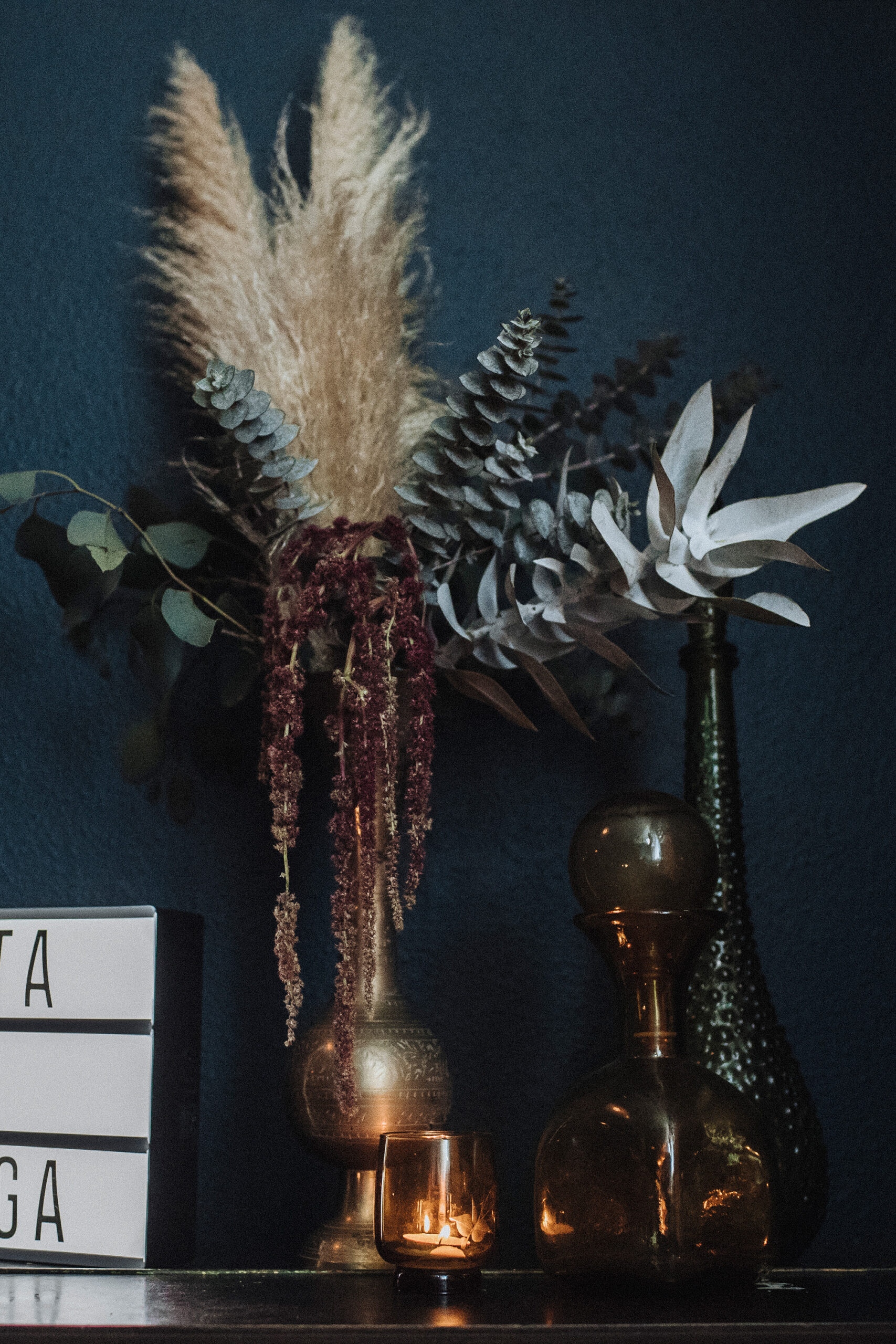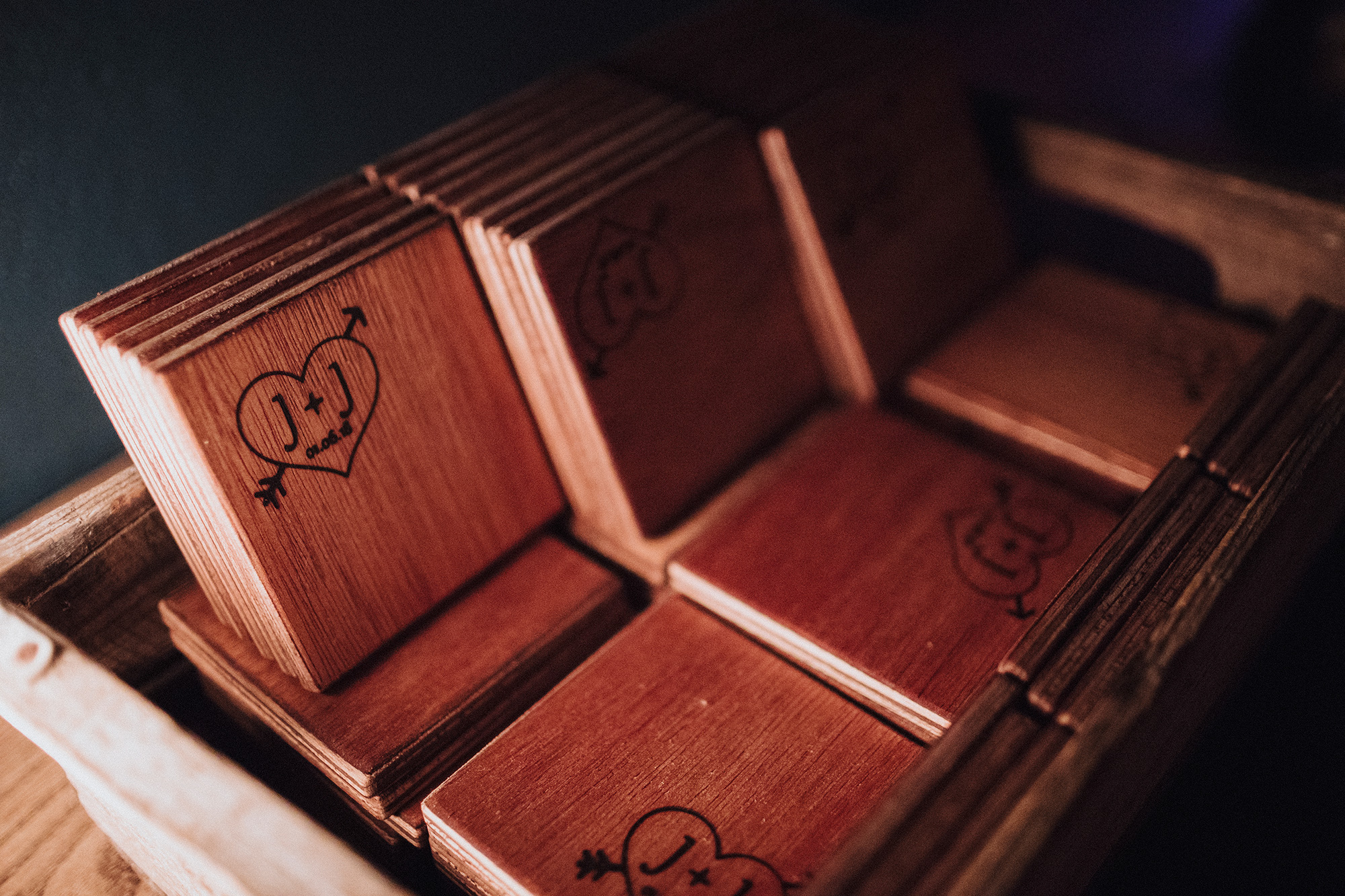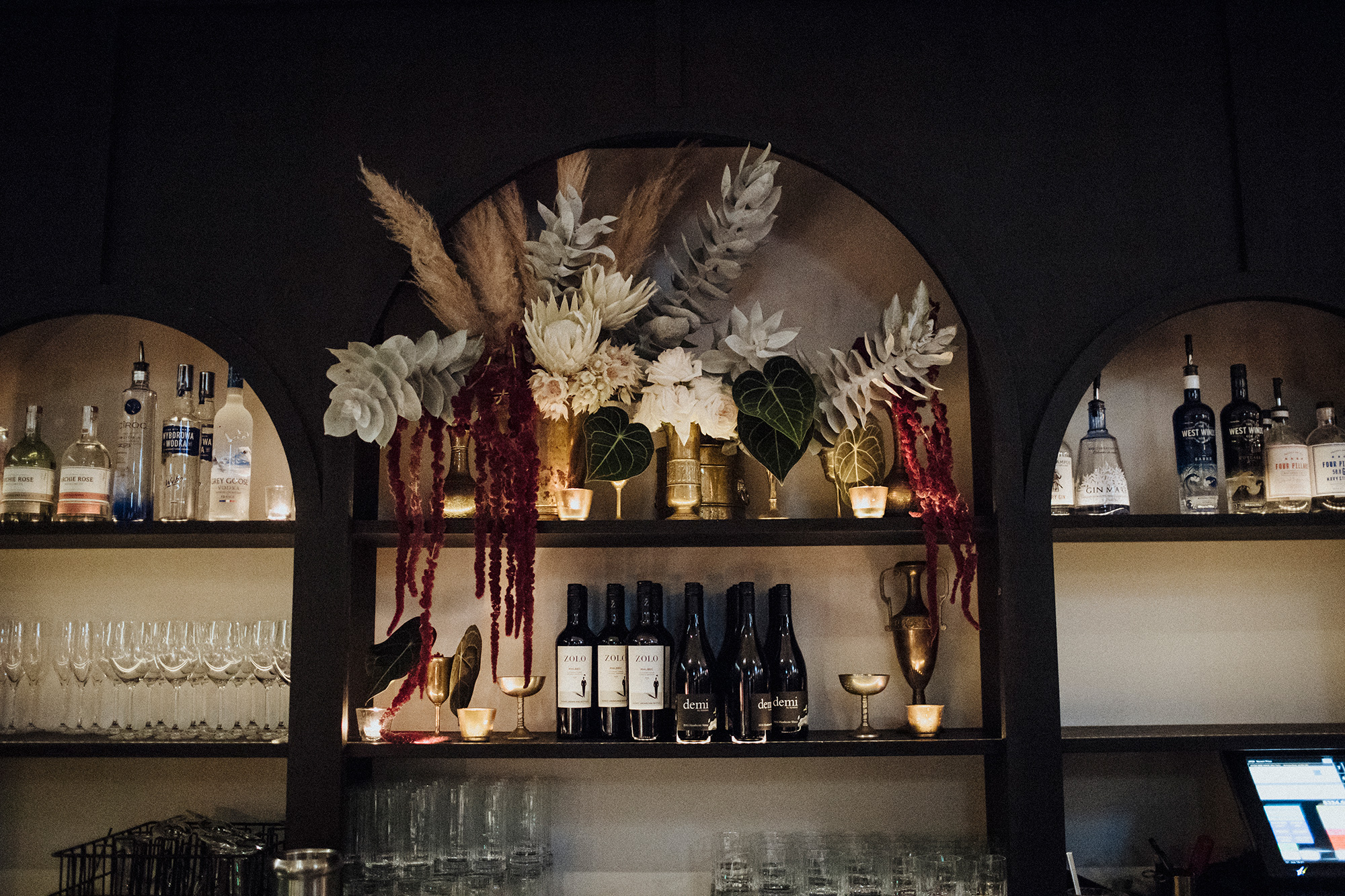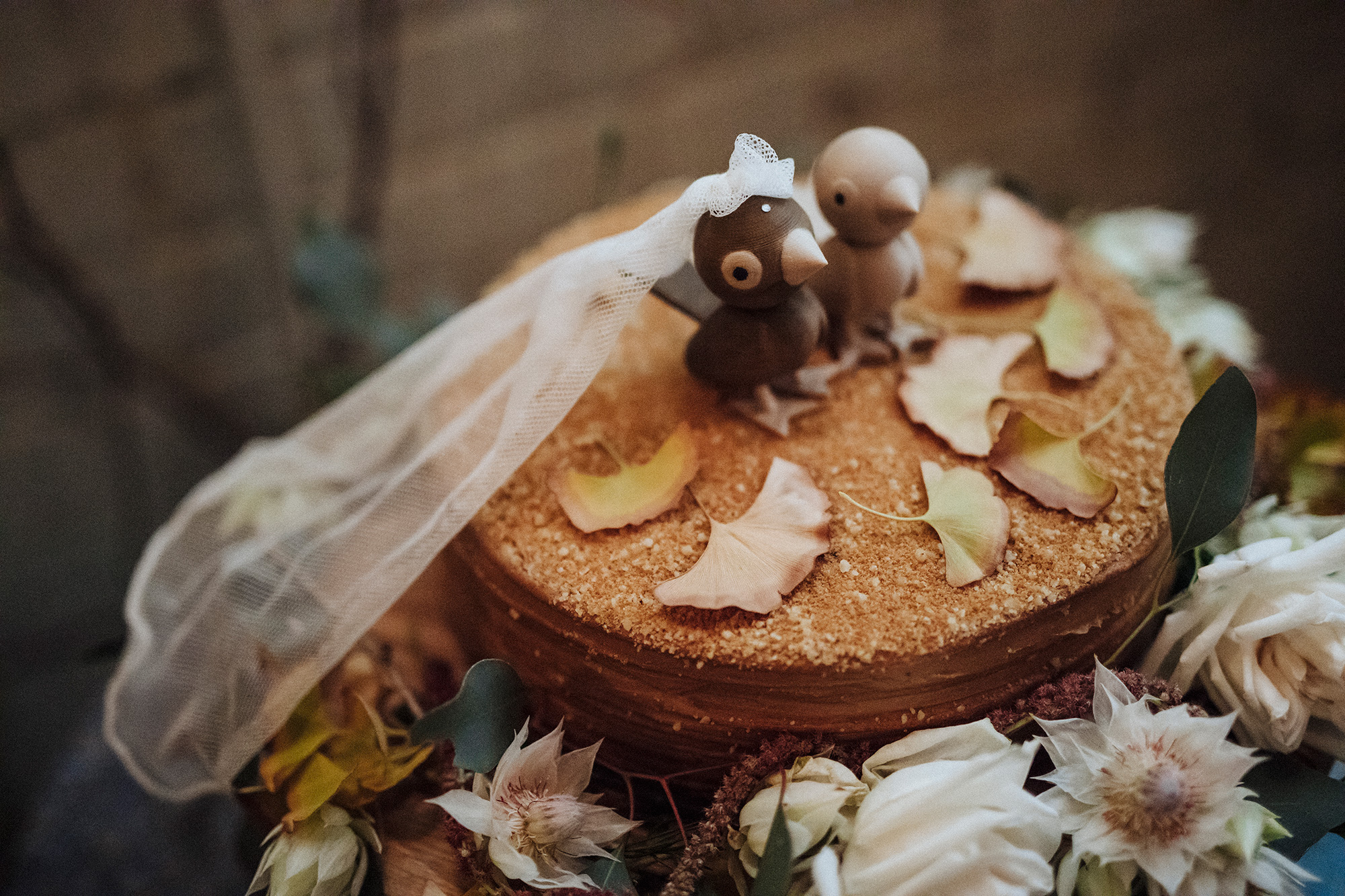 Jayga and Jamie celebrated with a honey cake – "The most delicious cake ever!"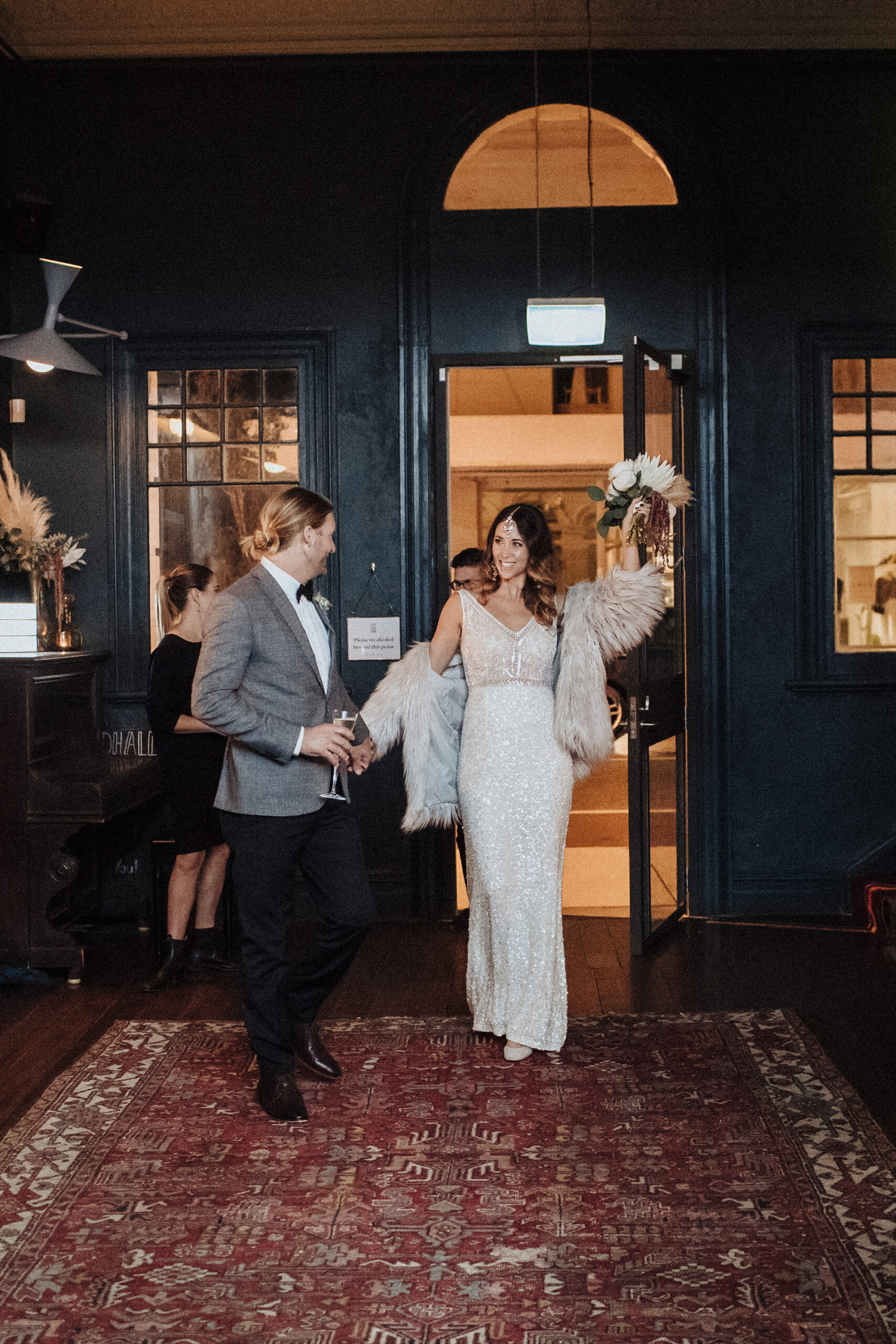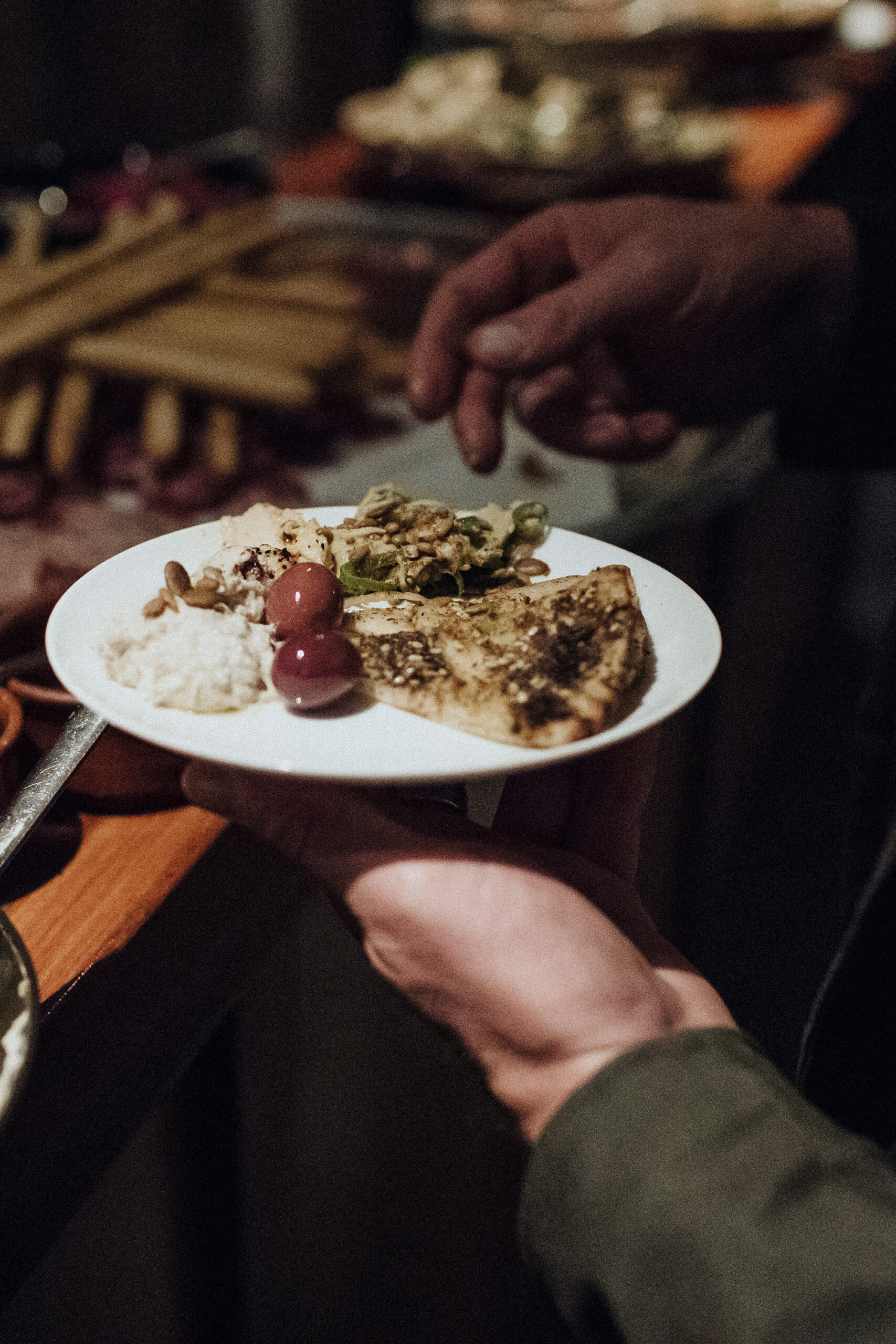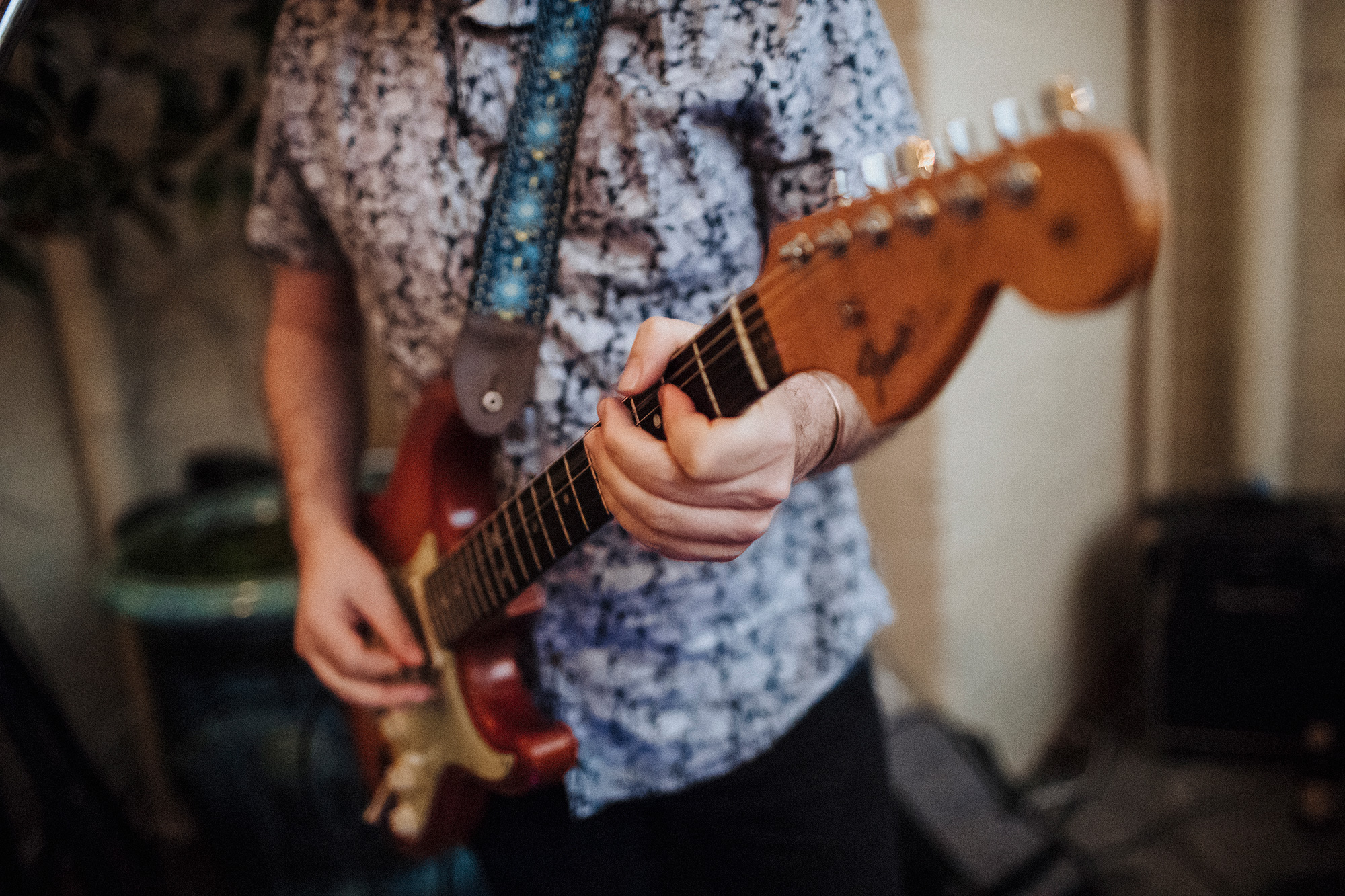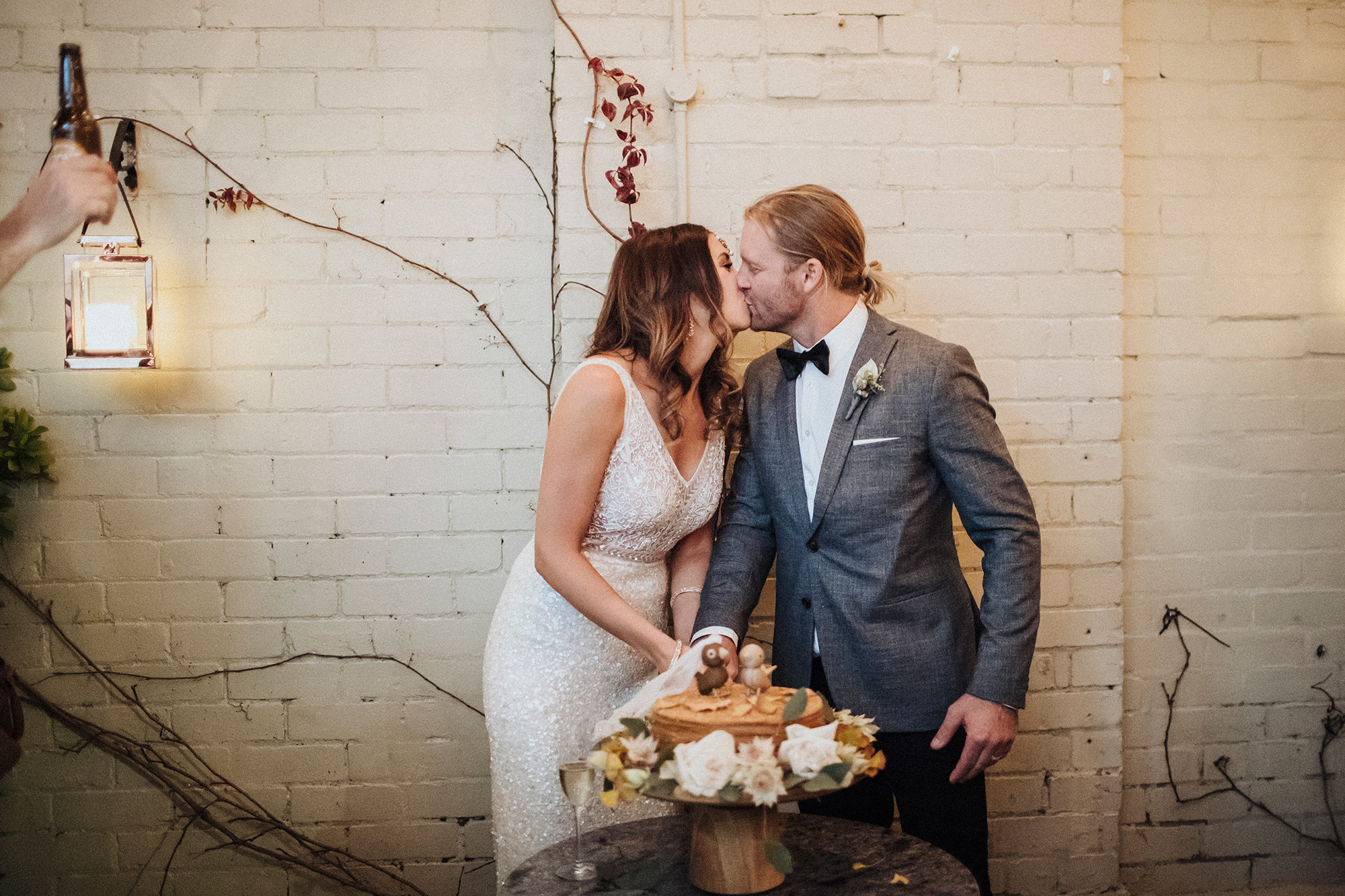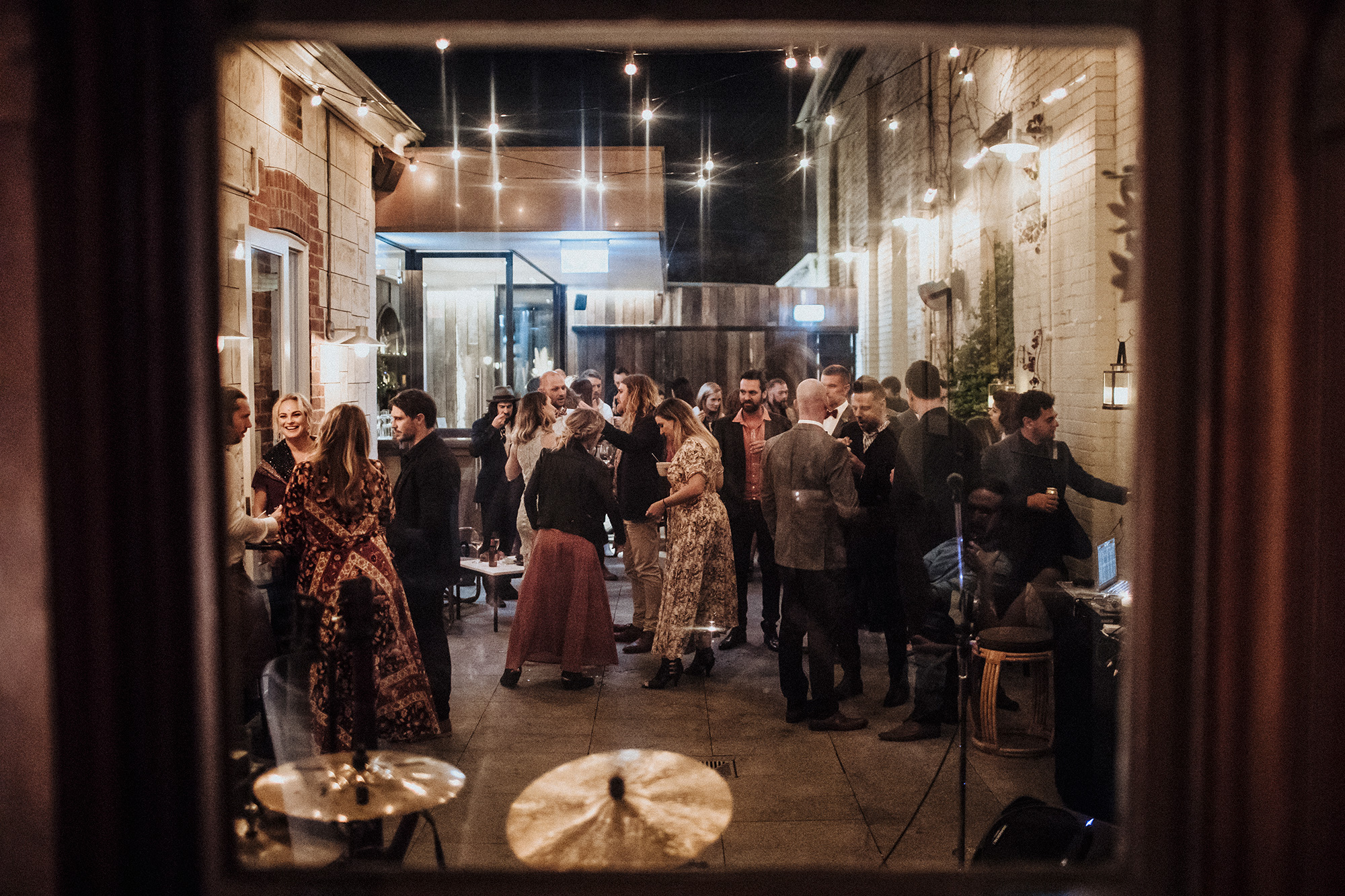 "My 85-year-old Grandma was dancing 'til she got dragged off the D-floor," laughs the bride.