Music can be a great addition to your wedding day to set the mood for intimate moments like your ceremony and speeches, or get the party started when the formalities are over! However, when it comes to picking your wedding songs, most couples want to pick something that reflects them as a couple.
Whether it's a song that you really like for what it represents, something that reminds your of your relationship, or just a sweet tune, there are a few similarities when it comes to picking a wedding song.
We surveyed 4,100+ Australian couples in our 2019 Annual Wedding Industry Report, on what they wanted to hear at their weddings and what songs they're choosing to walk down the aisle to, or make memories with as their first dance.
Romantic ballads are up there with the most popular wedding songs, with every song on this list keeping the tempo slow and steady. Solo artists are also more popular than bands.
So without further ado, here are the most popular wedding songs for 2019.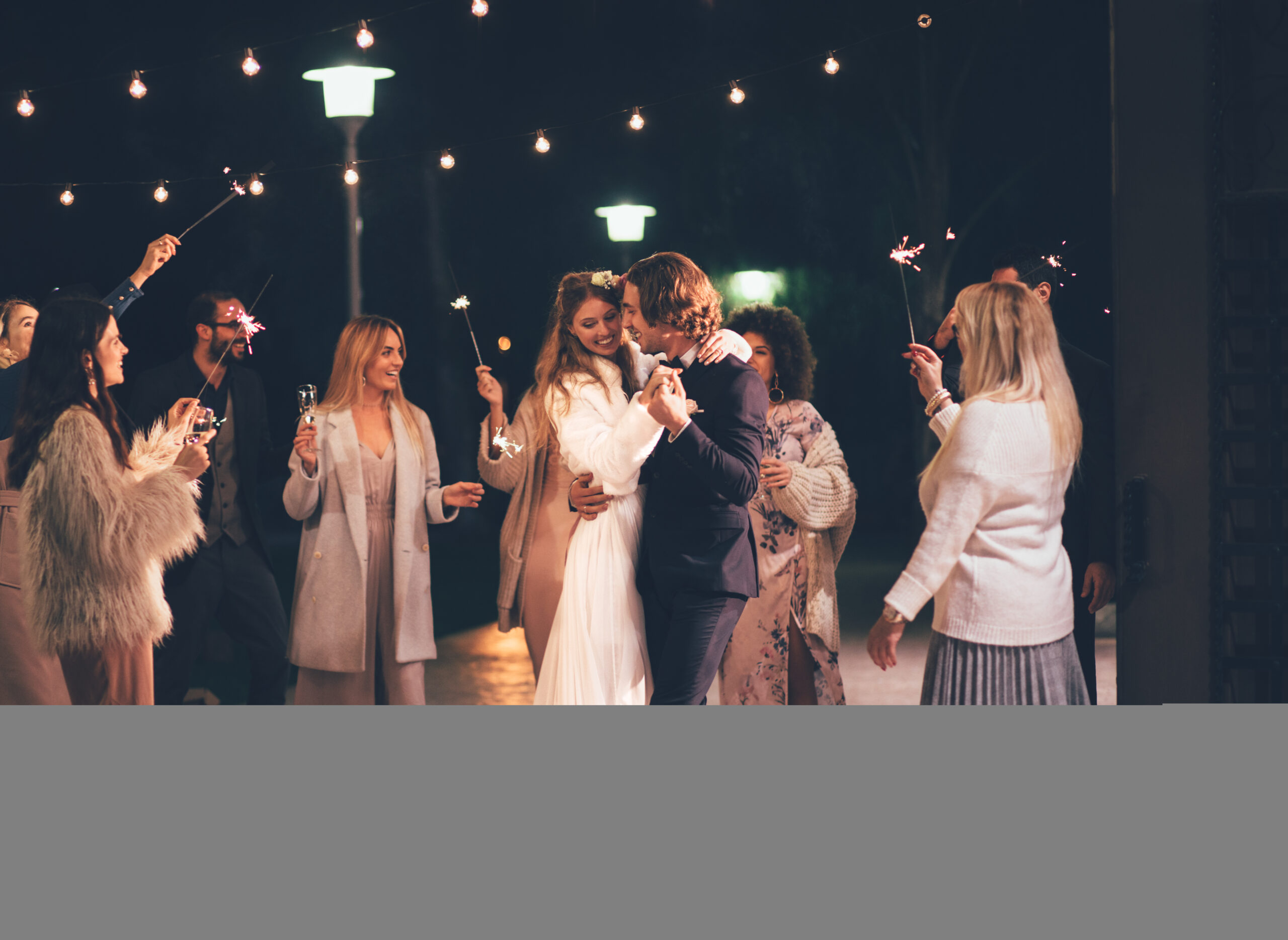 10: At Last – Etta James
There's no wonder that this song made famous by blues singer Etta James in 1960 and covered perfectly by Beyoncé for the film Cadillac Records in 2008 has stood the test of time.
Originally recorded by Glen Miller and his orchestra in 1942, the song lends itself to a single strong vocalist and a whole lot of love.
It's been inducted into the Grammy Hall of Fame and covered extensively, including by Celine Dion, Aretha Franklin, Cyndi Lauper and Eva Cassidy.
Whichever version you prefer, this song gives us goose bumps every time.
9: Amazed – Lonestar
Excuse me while I just go and swoon a little.
This tune by 90s band Lonestar is still massively popular with Australian couples, despite the fact it's going to be celebrating its 20th anniversary in 2019!
The steady country rock beat and romantic lyrics make it the perfect match for an intimate sway during your first dance. I wanna spend the rest of my life with this song by my side quite frankly.
8: Say You Won't Let Go – James Arthur
We are digging the Brits when it comes to wedding songs. James Arthur's 2016 hit Say You Won't Let Go is the perfect song for couples who have been through thick and thin together.
This tune captures the love and romance of planning a future together, but it's another one of those film clips that is going to make you bawl your eyes out so hurry and get the tissues!
7: Tenerife Sea – Ed Sheeran
The first (and definitely not the last) Ed Sheeran song to pop into this list is Tenerife Sea, but honestly, he could have named it something easier to pronounce.
Regardless, starting a song with the lyrics "you look so wonderful in your dress" and proceeding to describe what could essentially be a wedding ceremony is a sure way to make sure your song is going to be a hit at weddings for years to come.
Well played Ed, well played.
6: You Are The Reason – Calum Scott
This 2017 tune quickly found its popularity as a wedding song through delicate piano, Calum Scott's beautiful vocals and the chorus crescendos. You Are The Reason was the second single released from Calum Scott's debut album. Not bad for a debut!
Fun fact: he also recorded a duet version with artist Leona Lewis in early 2018. Do yourself a favour and give it a listen because their harmonies are perfection.
5: Thinking Out Loud – Ed Sheeran
I've been thinking out loud that Ed Sheeran is one of the most iconic wedding artists of our time, but don't just take my word for it. Our survey shows that more than 12% of couples will feature an Ed Sheeran song as part of their official wedding day!
Another tune to get you ready for spending your lives together and is a lovely one to get all the couples up dancing during your first dance. Especially the older couples who have already loved each other until they're 70.
4: All of Me – John Legend
This slightly more upbeat tune is a super sweet one for your ceremony. Plus, it was dedicated to John Legend's wife Chrissy Teigen and honestly, #couplegoals.
When you're exchanging vows and giving all of your love on your wedding day this is the perfect tune to match it, so it's no wonder so many couples love it for their big day.
3: A Thousand Years – Christina Perri
First of all, how is it 7 years since Breaking Dawn came out. And secondly, Bella and Edwards love song from the Twilight Saga definitely doesn't put anyone off when it comes to choosing it for their wedding day.
Being written for a film it's also perfectly timed to walking down the aisle, feeling the emotion of the day and the lead up to your wedding day.
2: Can't Help Falling In Love – Elvis Presley
Elvis Presley's version of this song is certified Platinum and has sold more than one million copies in the US alone. There's nothing more romantic than giving your body and soul to the person you love and this song captures that sentiment perfectly.
We love how couples are still using this song in their wedding days more than 50 years after it was first released. Of course, being a classic there have been several covers, but our personal favourite is this 2017 remake from Haley Reinhart.
1: Perfect – Ed Sheeran
You'd have to be living under a rock to be surprised that this would be the most popular wedding song of 2019! Ed Sheeran's melody, released at the end of 2017, is the perfect (sorry) tune to play at a wedding and again he has found a way to ensure his songs will be played at weddings for years to come!
A bit more upbeat than other tunes it's a lovely way to celebrate your first down or even walking down the aisle. In fact, more than 8% of couples in Australia will have Perfect as their wedding song!
There are plenty of versions of this tune being used as well, including the duets with Beyoncé and Andrea Bocelli.