For many brides, finding the perfect dress is one of the hardest things to accomplish in the to-do-list, more if they are curvy or their body types are considered 'plus size' and they can't see themselves in the models shown on most bridal websites. Taking that into consideration, we want to inspire you by sharing with you these plus size wedding gowns for every wedding style.
But before we move forward in this topic, let's talk about what plus size means. In Australia plus size is considered to be size 16 and upward, which is equivalent to size 12 in the U.S. But seriously because most models on the pictures are not more than size 8, the struggle is real for the rest of us curvy girls! But no matter what size you are, remember to love yourself in your wedding dress and every day afterwards.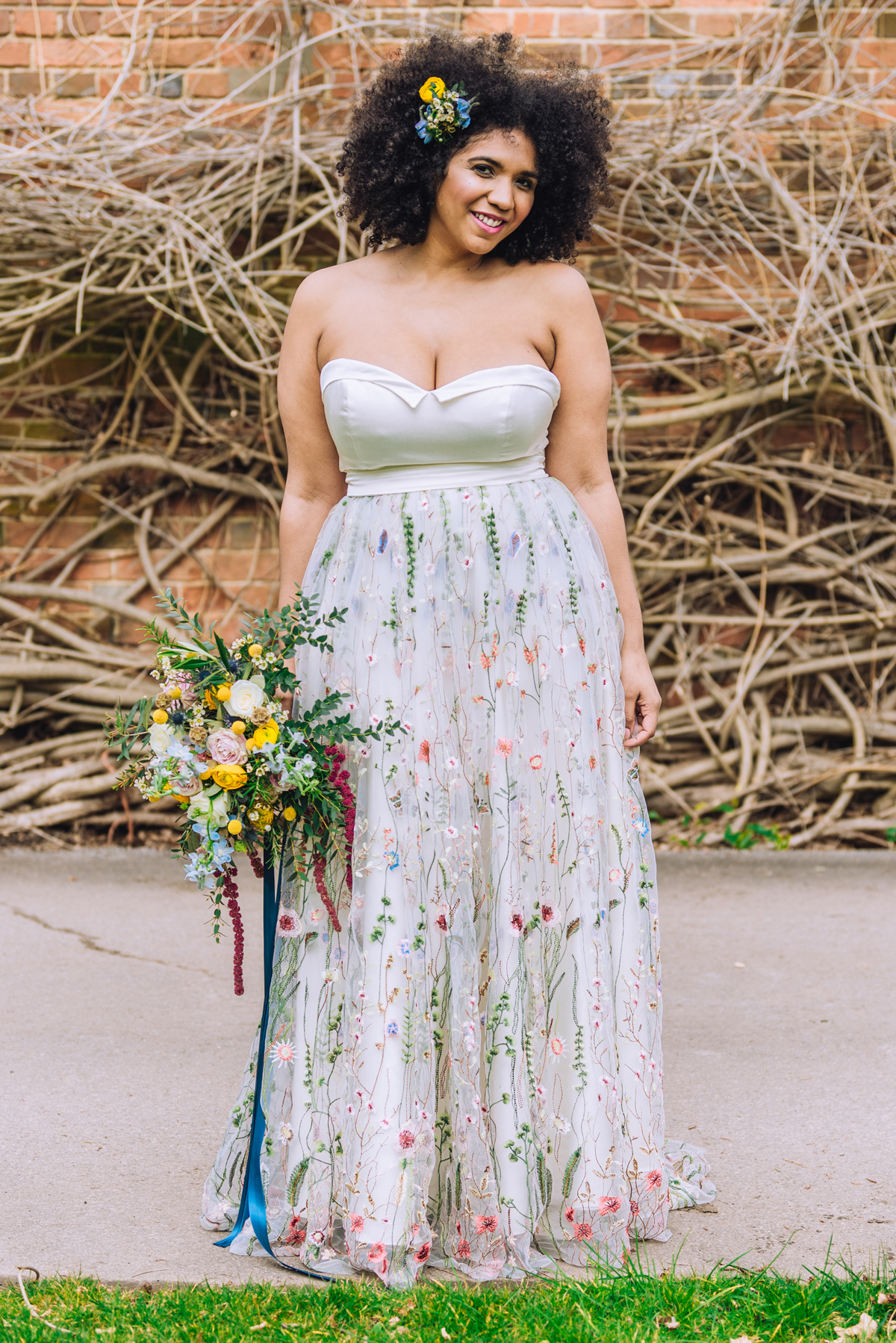 This is a super cute example of a wedding gown with a fun twist. It's all about personality, your size should not determine what to wear! If you feel comfy and it suits your style then go for it.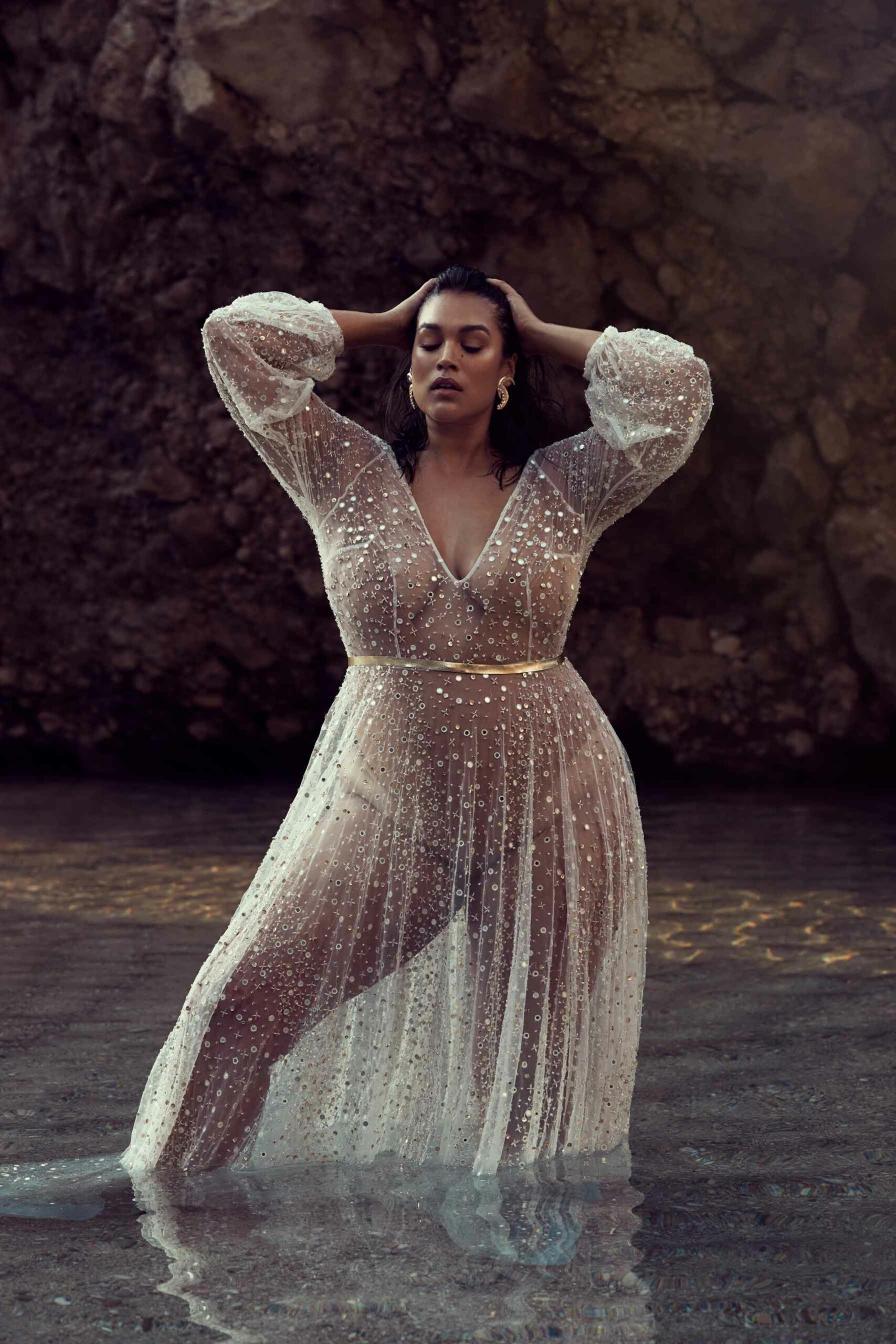 We love this see-through gold embellished fabric! Something like this will make you shine while being fresh and gorgeous through your whole beach wedding.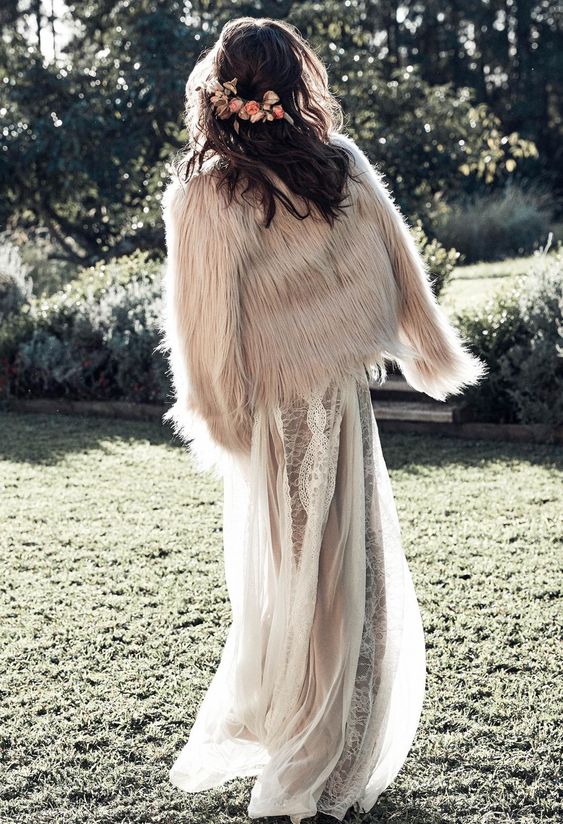 A boho dress for a more relaxed wedding can either embrace your curves or be more loose, giving you extra room for being comfy all day (and night). An effortless kind of look for a laid-back bride.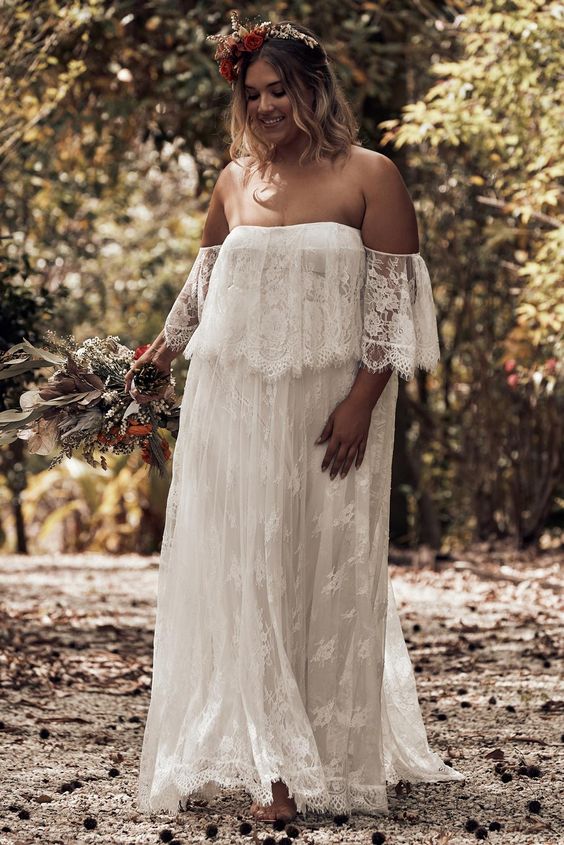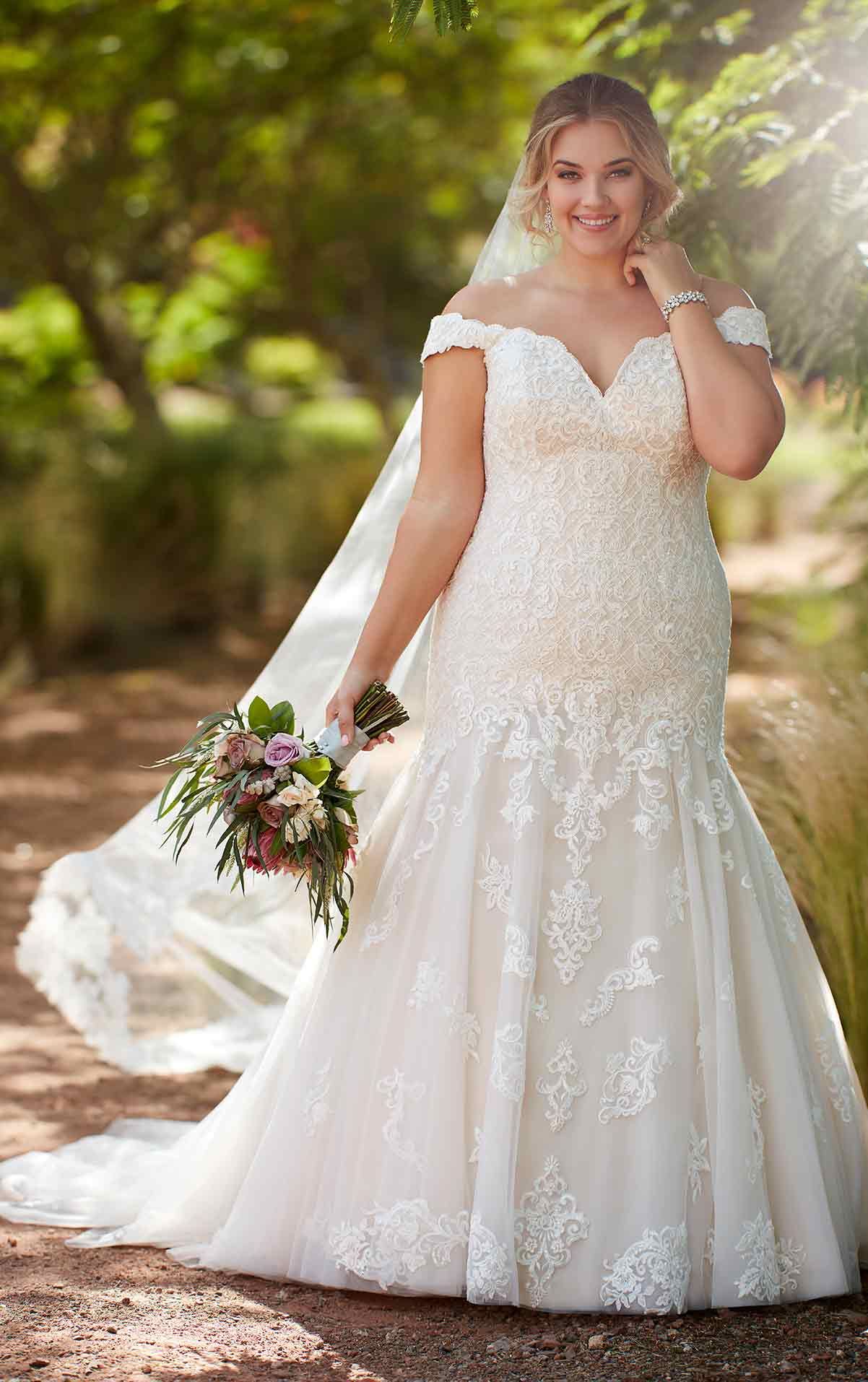 A classic silhouette could be the dream look for many traditional brides. A mermaid style or A-line will enhance your waistline while bringing attention to the right places.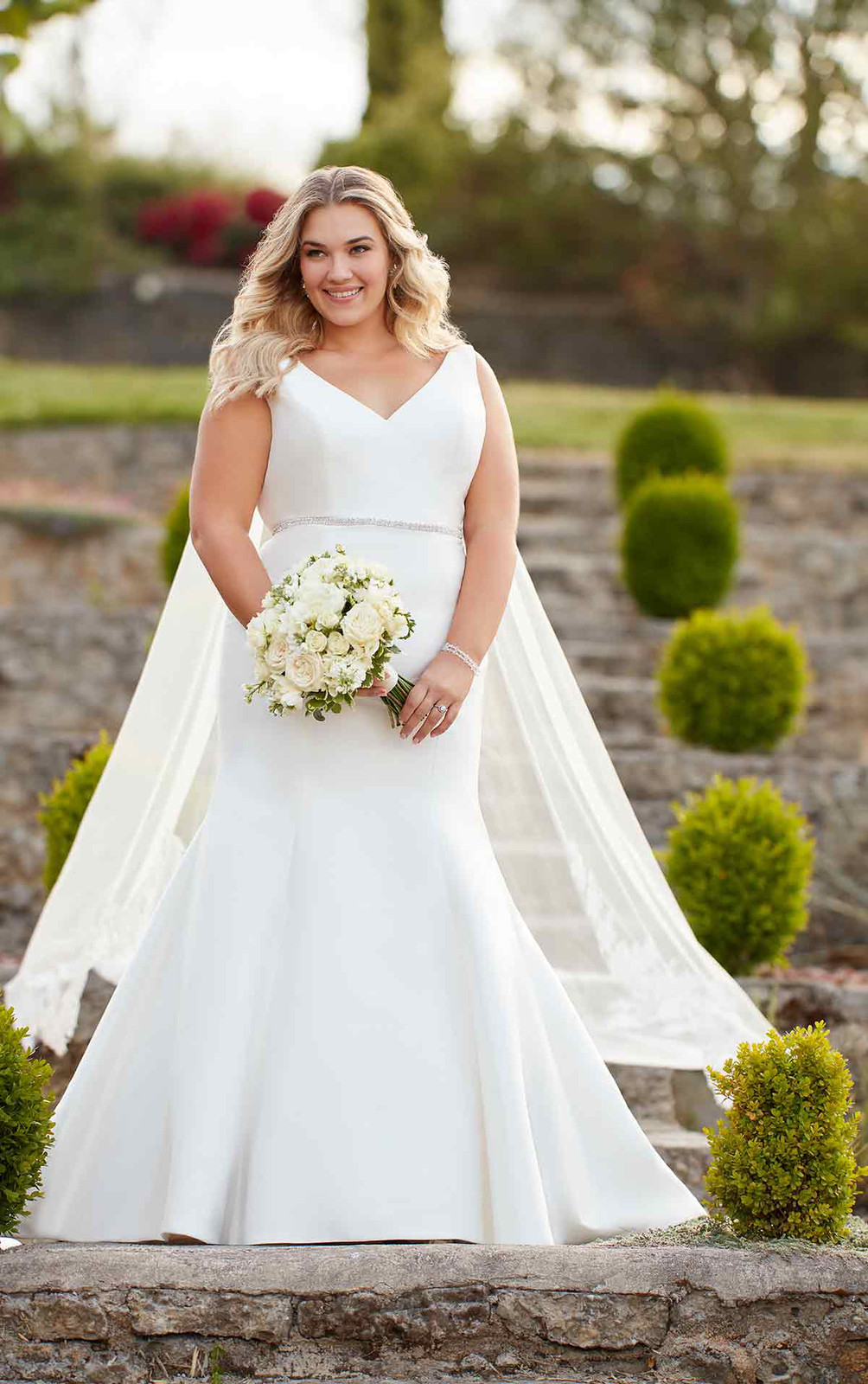 An elegant dress usually is more demure and simple yet sophisticated. As we said before, it's all about your personality and style.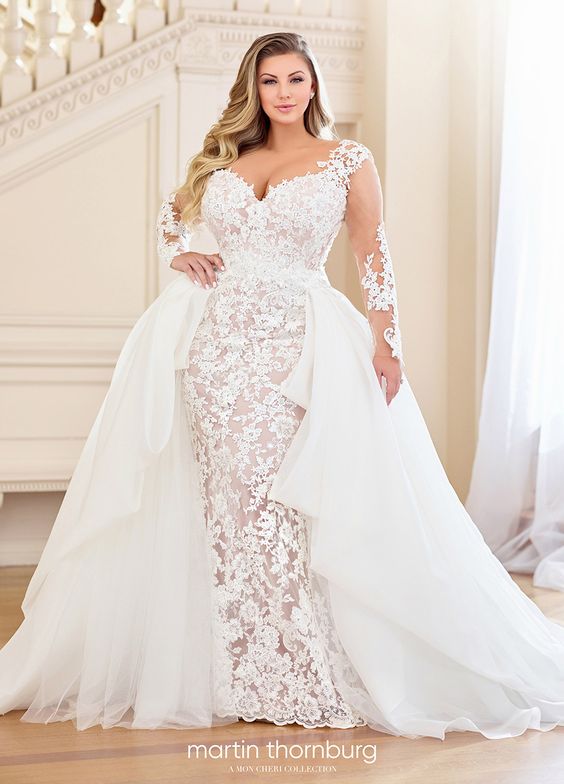 If your budget allows you to, a luxury wedding gown can include all your dream features! It can be embroidered, with a train, crystals, pearls, etc. Don't be afraid to be extra cause it's your wedding day and it's your moment to shine.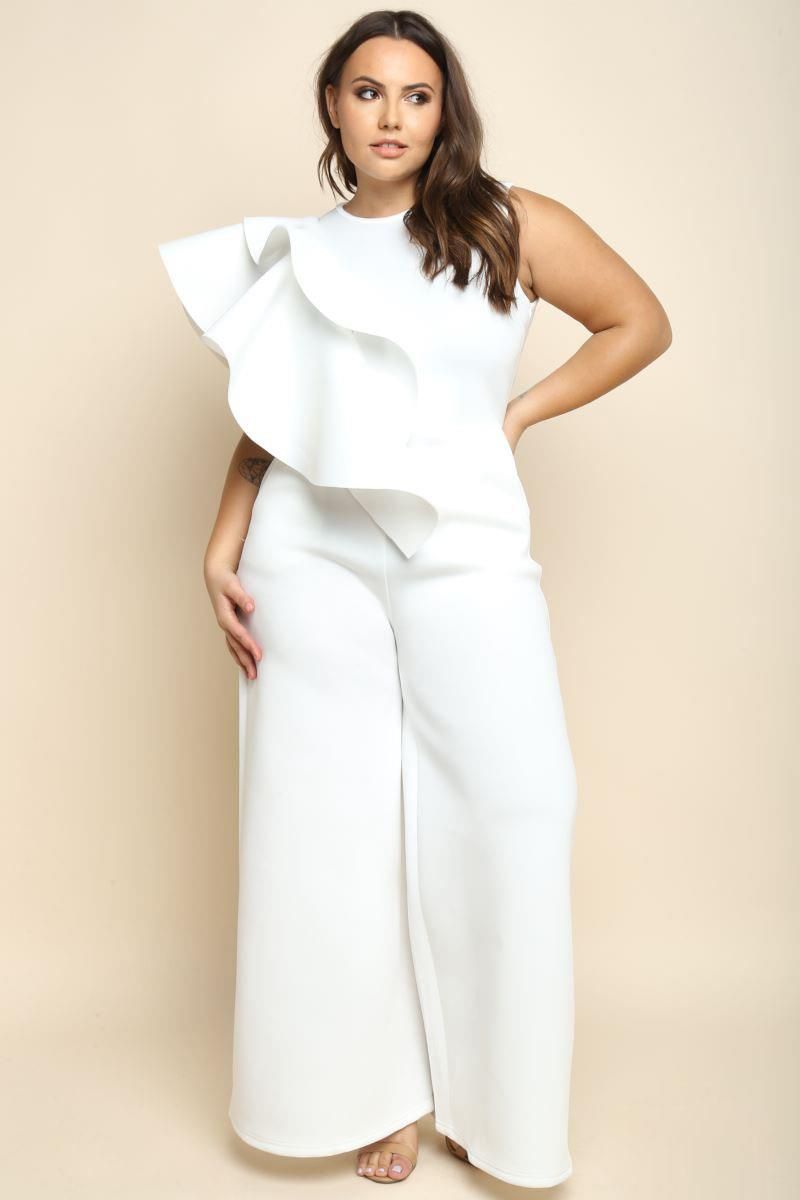 This is just an example of a modern wedding look, in this case, we chose a jumpsuit to give you a modern stylish option to think about.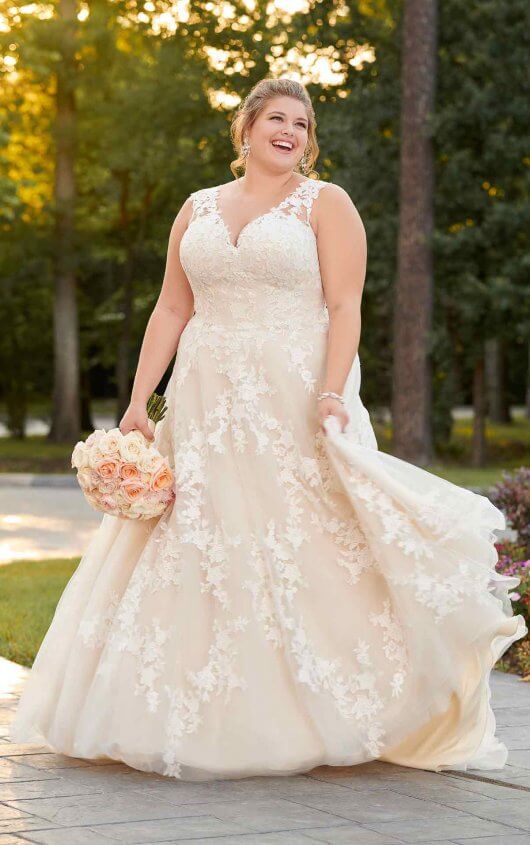 If you are a true romantic, lace should be a must on your look. Similar to a classic style (remember that weddings are all about romance), this option can suit almost any location and theme. Also, if you are looking to have a long sleeve dress, lace sleeves look beautiful!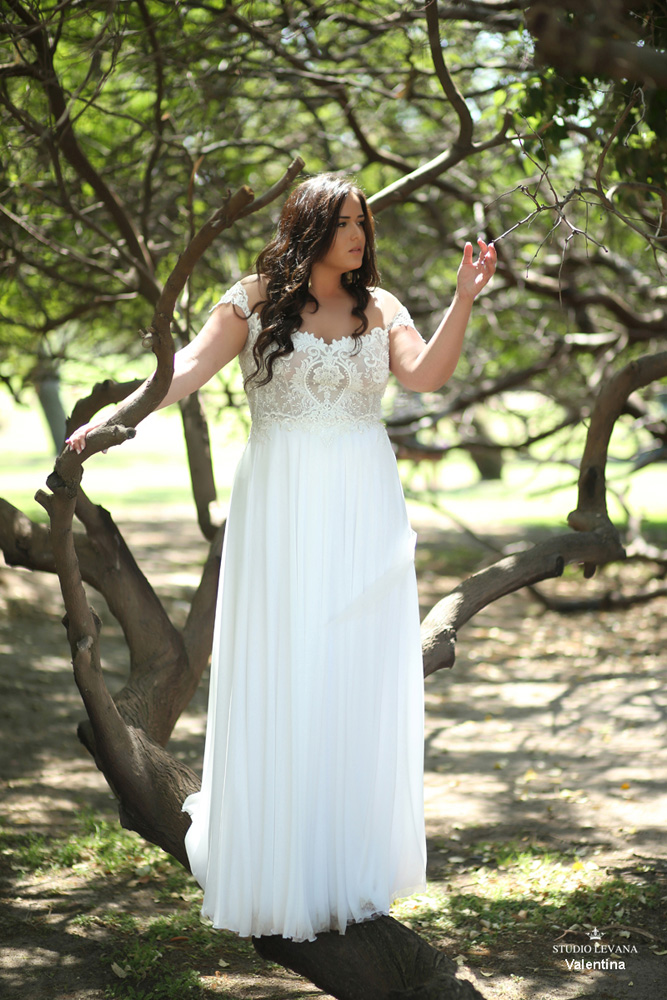 This imperial style dress could float around your rustic venue while making you feel extra comfy. The best part of a dress with the fitted bodice ending below the bust is that gives you some liberty under that gorgeous skirt, the cascade covers you good enough to stop worrying about your silhouette.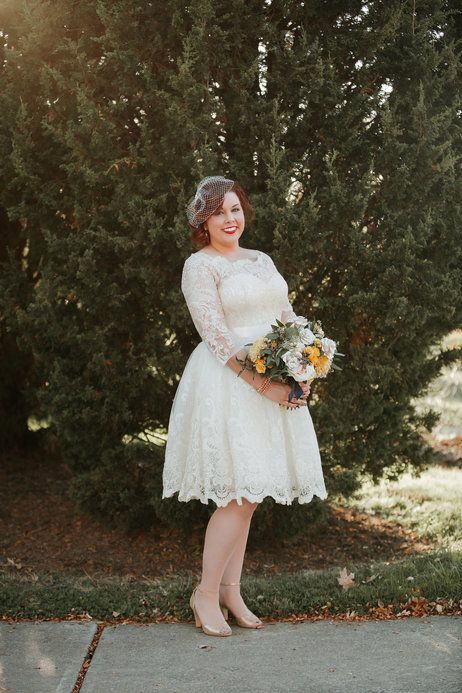 Vintage style dresses can vary in shapes and lengths. We wanted to bring a midi dress to the table, so here you've got a midi vintage dress option to picture yourself in!