If you are planning a historic themed wedding or just really love the idea of a historic wedding reception venue, you are spoiled for choice. In every state of Australia, there is an abundance of stunning refurbished historic wedding venues to choose from. So many in fact that it may be difficult to narrow them down to just one.
To help you along, we have created the definitive list of tips and tricks for choosing the idyllic vintage venue for your old-world wedding.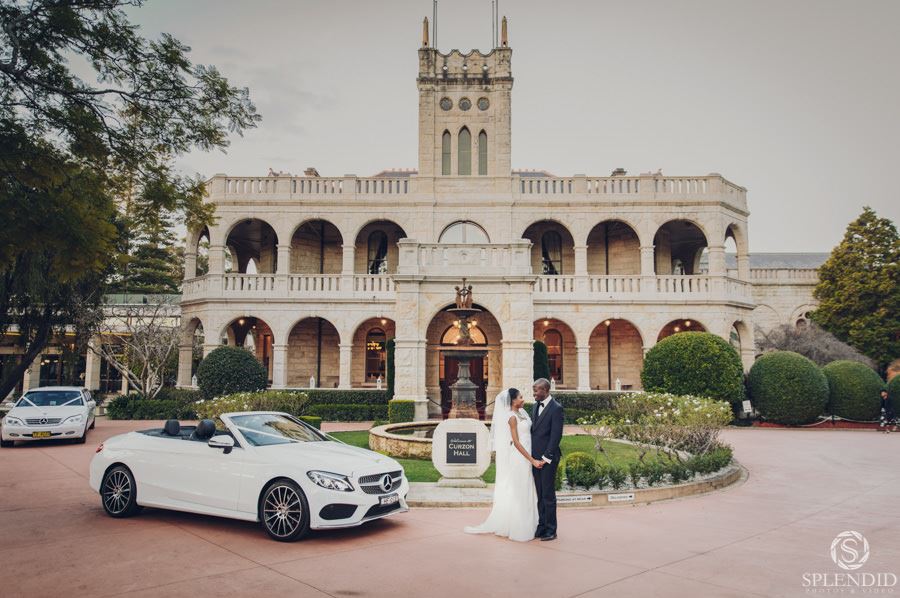 How to choose the ideal historic wedding reception venue
Historic doesn't mean old
The best historic venues make you feel like you have stepped back in time. They are not old and rundown, they have taken the original architecture and refurbished it in such a way that it resembles how it would have looked brand new.
Look for lovingly restored buildings with incredible attention to detail and high-quality décor, furnishings and finishings. The right historic wedding venue is still first-class luxury, just first-class from another time.
Look for some of the following décor touches
Grand entrances including gates, driveways, doorways, turrets, and everything you wish for to set the scene and draw you back in time
Original or restored floors in polished wood, parquetry or polished stone
Antique looking furniture pieces such as ornate tables, chairs, sofas and ottomans
Light fittings which reflect the era such as period chandeliers
Ornate restored gardens with water features, sculptures, and flora and fauna to suit the time
Period details in window panelling, staircases, archways, chapels and more
Wall and ceiling coverings such as wood panelling, exposed beams, bricks or stone, vintage look wallpaper and more
Fully restored and era-appropriate bathrooms, with tiles, benchtops, taps and fittings that look just right
Perfectly chosen table settings including candelabras, centrepieces, plates, cutlery, glassware and serving dishes
Staff dressed to suit the time, as well as the formality of the occasion.
Choose the best era to match your wedding theme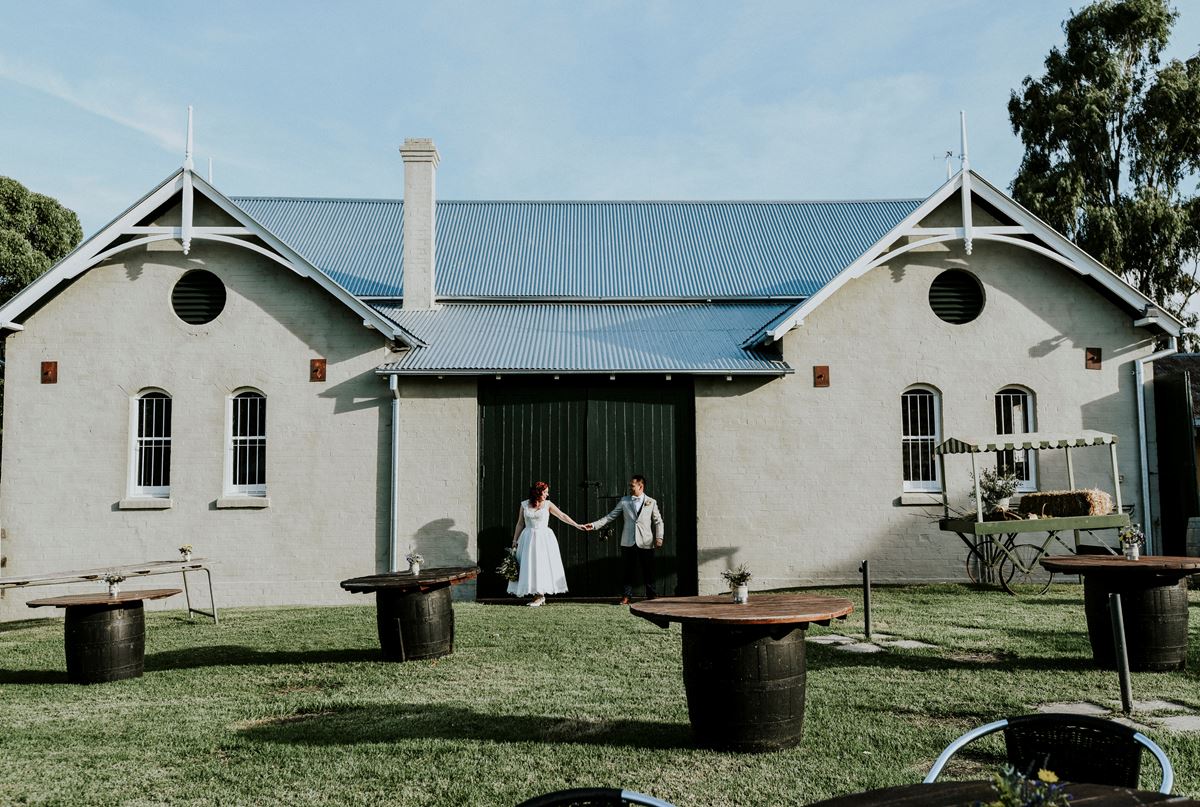 Historic is a general term that can cover all sorts of venues. In Australia, you might be looking for a heritage building that has been restored to its former glory, but this could mean anything from the early 1800s through to the 1960s. This could also be any sort of style, from colonial stone to Italianate to French Provincial, to gothic, to Victorian, Edwardian and more.
Some incredible examples of historic building styles that have been refurbished and turned into magnificent wedding reception venues include:
Rustic golden sandstone arches and pillars of Perth and Fremantle, such as Caversham House
Old bricks and stones of the first settled parts of Sydney, such as in the Rocks precinct
Sprawling farming estates like Gledswood Homestead in NSW or beautiful old country hotels used by rich travellers before cars, like The Cosmopolitan Hotel in Daylesford
Rebuilt country churches from every era and in every part of the land
Stunning Italianate mansions such as Werribee Mansion in Victoria
Early Victorian and European gothic as seen in a lot of Sydney and NSW, like Curzon Hall and Lauriston House
Restored factories and breweries such as The Old Cheese Factory in Sydney and Cascade Brewhouse in Tasmania
Glorious old girls from South Australia that were built by the aristocracy and still look like royalty lives there, like Mt Lofty House
It could also be a more recently constructed building that has been designed to reflect a historic era in architecture and design. Some examples of this are medieval look venues such as Montsalvat or Avalon Castle, both in Melbourne.
When you are choosing a historic venue look for one that fits with your wedding theme. You may not have chosen a specific era as your theme, but if you are going for classic, elegant, rustic, country, bohemian or more, make sure that the venue fits in with this as well.
The quality of service and food must still be exceptional
Choosing a historic venue does not mean in any way lowering your standards. The service and professionalism of the events management and catering staff still need to be at the highest level.
Cuisine choices may reflect the era of the setting, but will still, of course, have present-day levels of quality and flavour. You are probably not really looking for completely authentic meals from the era of your venue because developments in food have come a long way for a reason.
You still need some modern conveniences
The perfect historic venue still has the modern conveniences that we don't really want to do without. A good venue will also do them in such a way that they blend seamlessly with the character of the historic setting, rather than standing out like a sore thumb.
For example, you probably want as a minimum:
clean and hygienic toilets
climate control and protection from the elements
disability and pram access
modern kitchen and food preparation and storage facilities
easy parking or public transport
But a good historic venue will do this in such a way that the effect fits in with the atmosphere of the place and doesn't detract from the timelessness of the venue.
Look for that certain magic and romance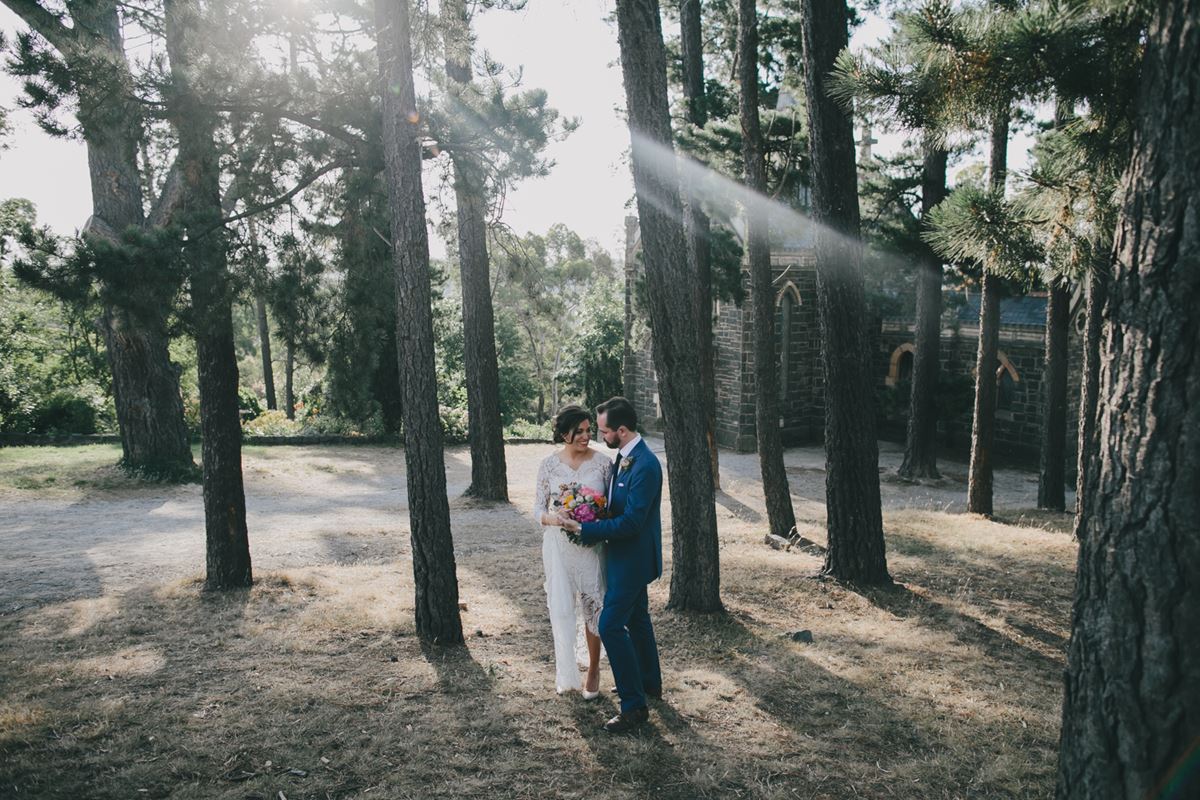 When you find the right venue, something will reach out and grab you inside, and tell you that this is the one. The best venues don't just have everything we listed above, but also have that special romance, whimsy and magic that only a vintage venue can provide.
You can get a feel for this from photos, but to get the true sense of magic you will most likely need to inspect the venue in person and reach out for that magical connection that only the perfect venue will give.
To start you on your search, be sure to check out the historic weddings showcased in our Real Weddings gallery, and use the Historic search criteria when checking out all of our partner reception venues in the Supplier pages.