Walking down the aisle to be given away to your future husband is a momentous occasion in your life, and you will want to mark it with some truly beautiful wedding music. While Wagner's 'Bridal chorus', more commonly referred to as 'Here comes the Bride' might be the traditional choice you are not obliged to stick to that, and depending on the venue you are getting married in, you can choose pretty much any piece of music you like.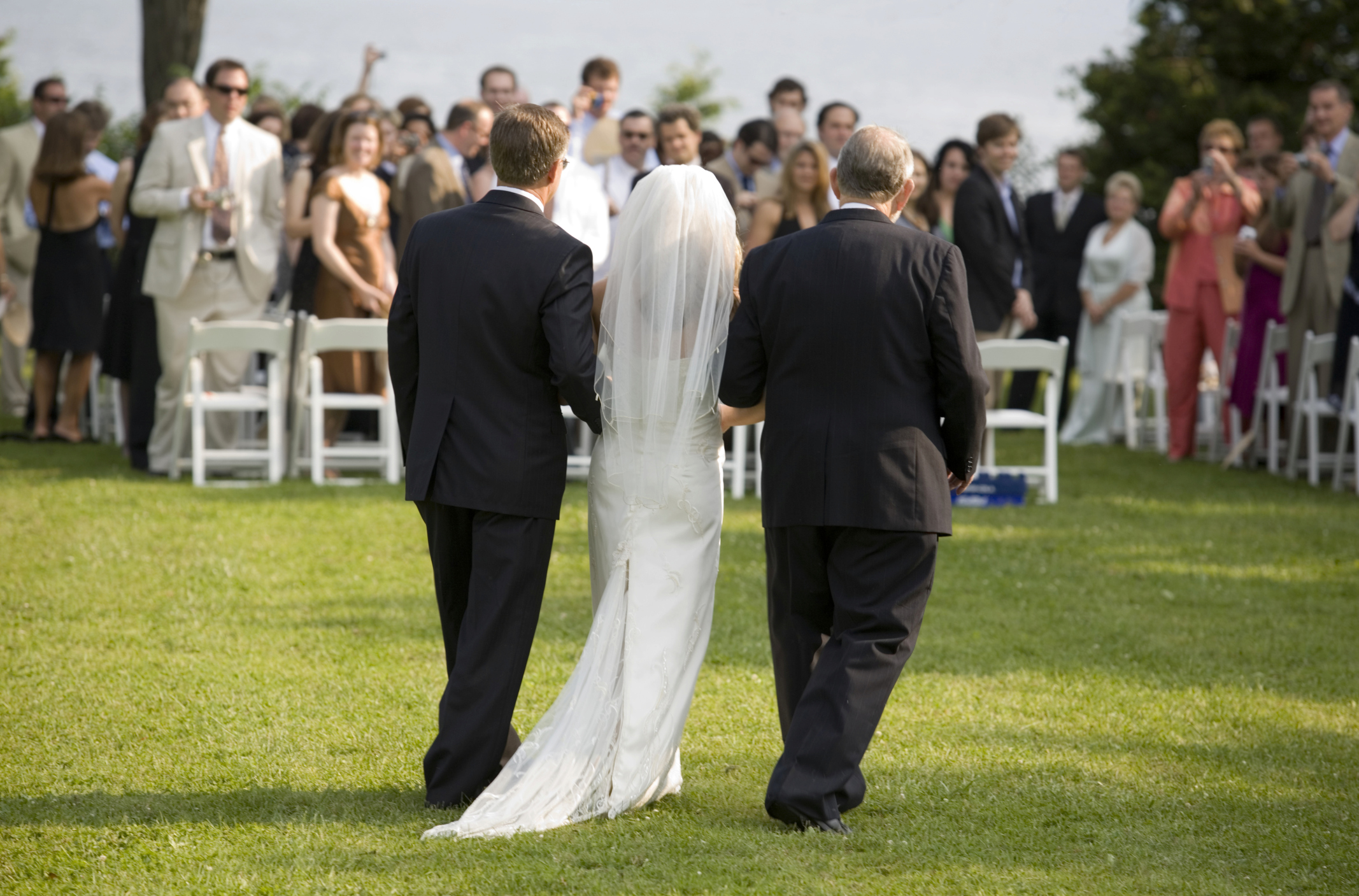 Here are some common styles of music to walk down the aisle to:
Traditional Classical
For a truly beautiful piece of processional music, nothing beats traditional classical arrangements. Some of the options are 'Procession of Joy' by Hal Hopson, 'Trumpet tune' by Henry Purcell, 'Wedding march' by Mozart, 'Romeo and Juliet love theme' by Tchaikovsky, 'Sinfonia' by Bach, or 'Winter' from the 'Four seasons' by Vivaldi.
Contemporary
Nobody says you have to have classical music to accompany you down the aisle. Choosing a song that is powerful and meaningful to you is one way to make your wedding ceremony unique and special. Some popular choices include 'Beautiful' by Christina Aguilera, 'Pretty Donna' by Collective Soul, 'Fairytale' by Enya, or 'Hasta Mi Final' by Il Divo.
Religious
If you are having a church ceremony, you may want a hymn or religious piece of music for your journey down the aisle. You could try 'All people that on earth do dwell', 'Hanava babanot', 'St. Anthony's chorale' or Dona nobis pacem'

Aisle music tips:
Always check your choice of processional music with your venue and celebrant or minister, particularly if you are getting married in church or you have chosen a very unusual piece of music. There may be certain restrictions on the type of music you can use, so always check to avoid offending anyone.
Make your aisle music something dramatic. You want to grab your guests' attention to ensure all eyes are on you as you make your grand entrance.
Make sure the piece of music you choose is long enough for your bridesmaids, flower girls, and page boys to get down the aisle as well as yourself. You will feel a little foolish if the music runs out after your maid of honour and you end up walking down the aisle in silence.
Practise walking in time to your processional music. On the day it will feel as though you are moving incredibly slowly, so practice beforehand so you know that you are walking at an appropriate pace.
Look for a piece of music with a short introduction that can be played just before the doors open and you make your entrance. This helps to build the drama and excitement, and lets people know you are on your way so they can get their glasses on or position their cameras.
Ask someone to make sure the music gets turned up for the processional. The prelude music should be quiet and unobtrusive, and the change in volume will mark the beginning of the ceremony.