If you're in Melbourne and planning your wedding, then, of course, you have heard of Sydney Road Brunswick's bridal precinct. An entire strip of stores full of stunning wedding gowns, bonbonniere, invitations, bridesmaids dresses, cakes, flowers and more. It truly is a one-stop shop for planning your wedding in Melbourne. This is what real couples are saying about Sydney Road in Brunswick and how it helped them during their wedding planning journeys:
Roya N
Roya went to Amazing Invitations for not only invitations, but placecards and wishing well cards as well, and was very impressed with her experience. "Jim at Amazing invitations on Sydney Road was lovely and patient in helping me create amazing invitations! He has had so many years of experience in the field and his work is of such good quality that it truly shows! His placecards and wishing well cards were beautiful as well!" She said.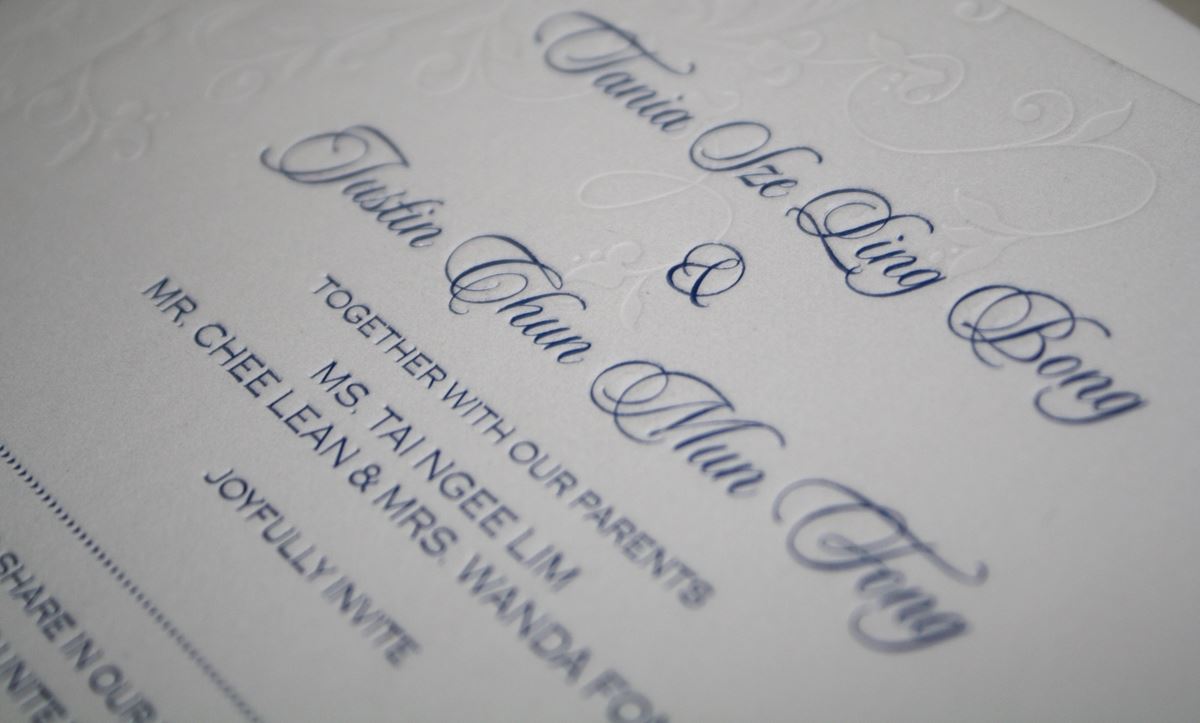 Gail C
"Elide and Sarah from Bonita Couture were simply amazing. The entire process from dress and veil selection to completion was seamless. They consistently went above and beyond, and this shows in the quality of their work. So happy with the service received, and of course my dress." Said Gail.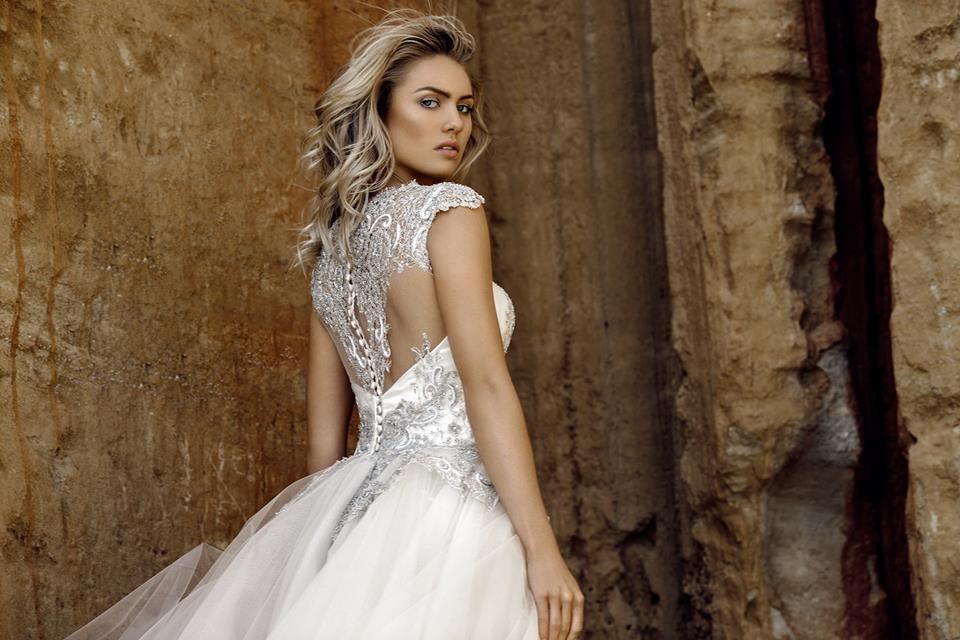 Elise M
Real wedding couple Elise and Liam got married after 18 years together. They purchased their dresses from Duchess Boutique on Sydney Road.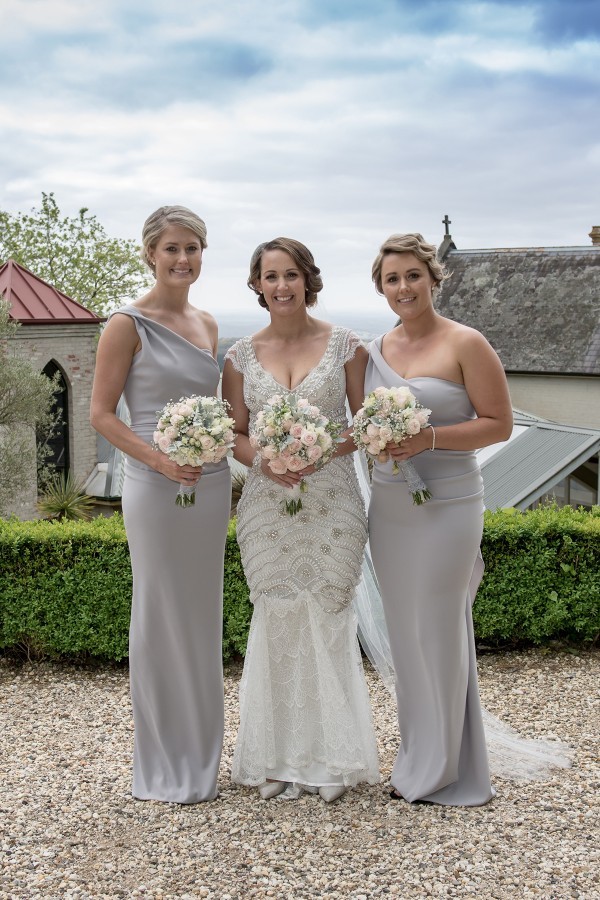 Shannon P
Real wedding couple Shannon and Brad sourced their wedding cake from Jessicakes on Sydney Road. The gorgeous two-tier cake featured rose gold accents to go with their luxe rustic theme and was topped with a personalised cake topper and fresh flowers.
"Jess provided us with a great variety of flavours to try at our initial appointment. All of them were so delicious, I wish I could've chosen them all! It was really easy to work with her. We showed her our vision and she gave great suggestions on what she thinks would work best. Everything was organised in a day and then we didn't have to stress about it at all. There was a beautiful cake delivered to the venue on the day and it was as easy as that! Our cake was absolutely beautiful and tasted even better!" Shannon said.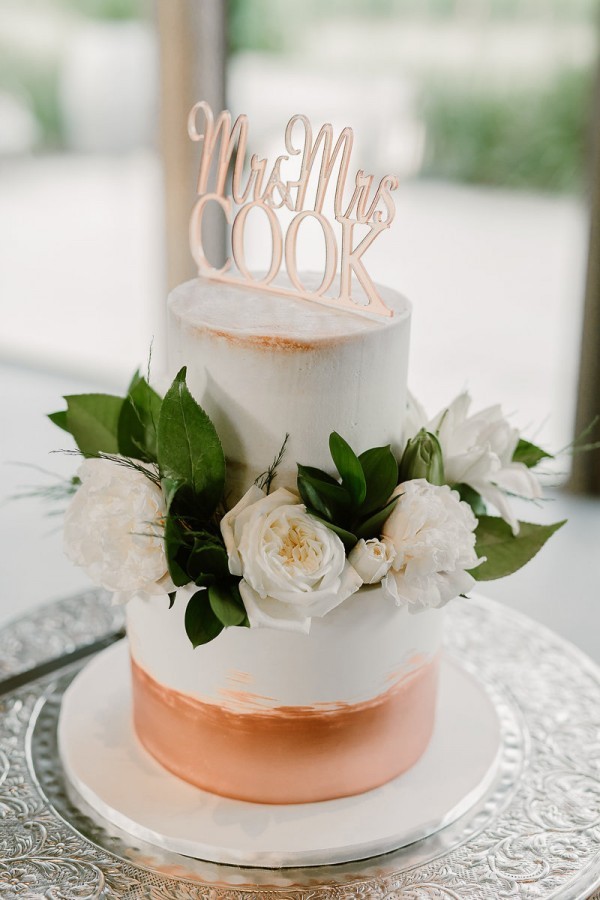 Monica F
Monica was lucky enough to have her bridal shower at Mary Eats Cake on Sydney Road in Brunswick: "My MOH organised a high tea for my bridal shower. The venue is gorgeous, and the guests loved making flower crowns that they could take home. All of the tea and food was absolutely delicious!"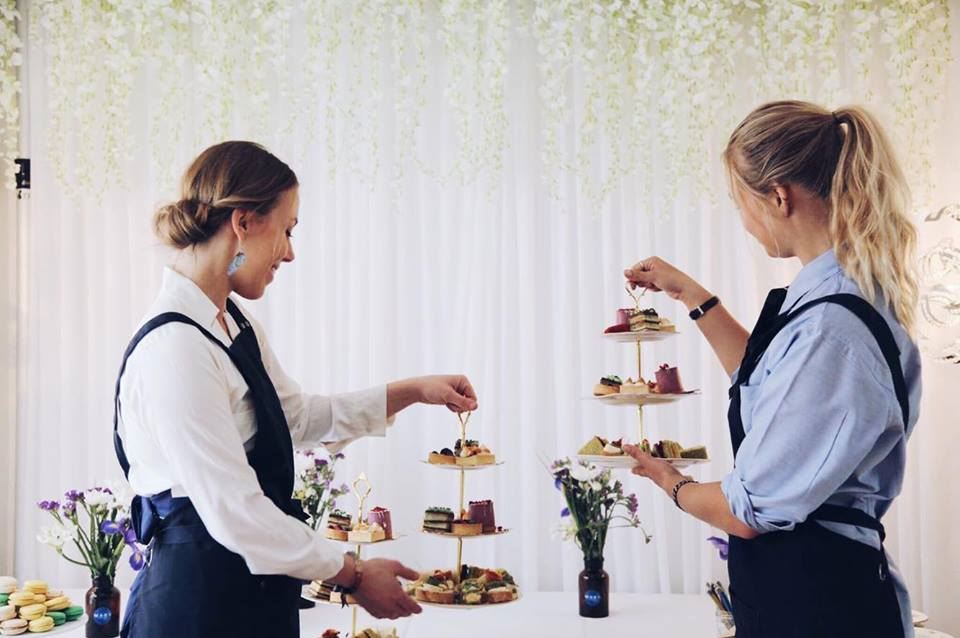 Bianca P
Bianca purchased her show-stopping wedding dress from Raffaele Ciuca on Sydney Road. Can we please take a moment to appreciate that volume?!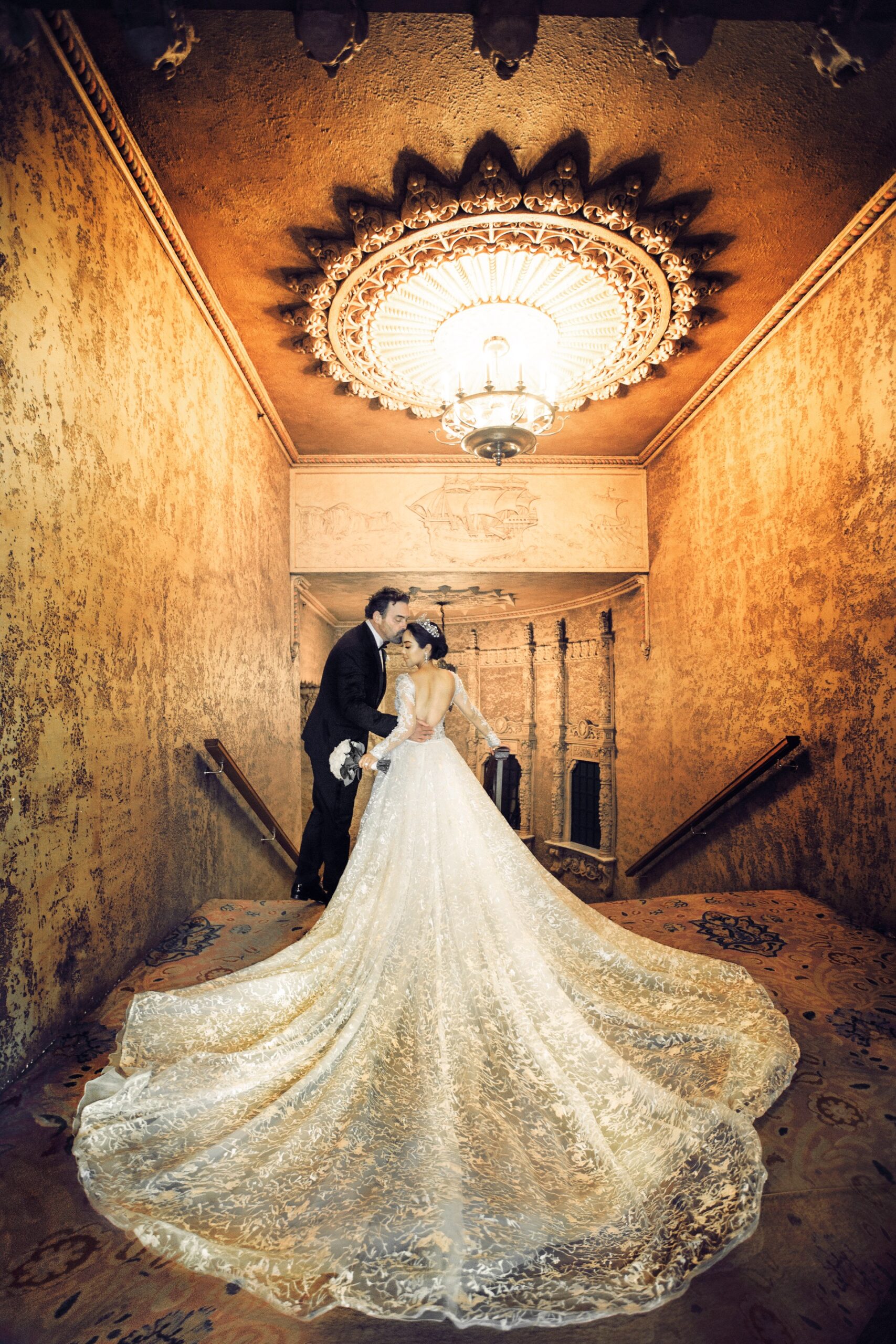 Jacqui K
"We looked for quite a while for bridesmaid dresses as my bridesmaids were all different shapes and sizes and ended up getting all 3 dresses (in different designs) by the same designer, in the same colour sequin from 2 different shops in the sizes we needed! It was perfect. It was lovely strolling down the street and then stopping in for a coffee in one of the cafes!" – Jacqui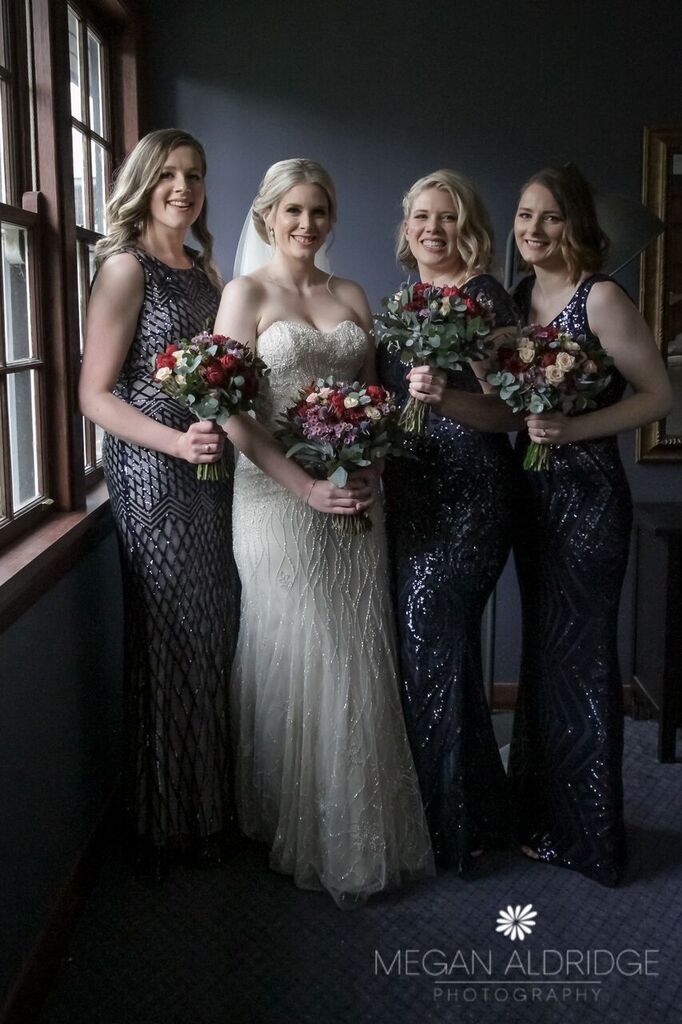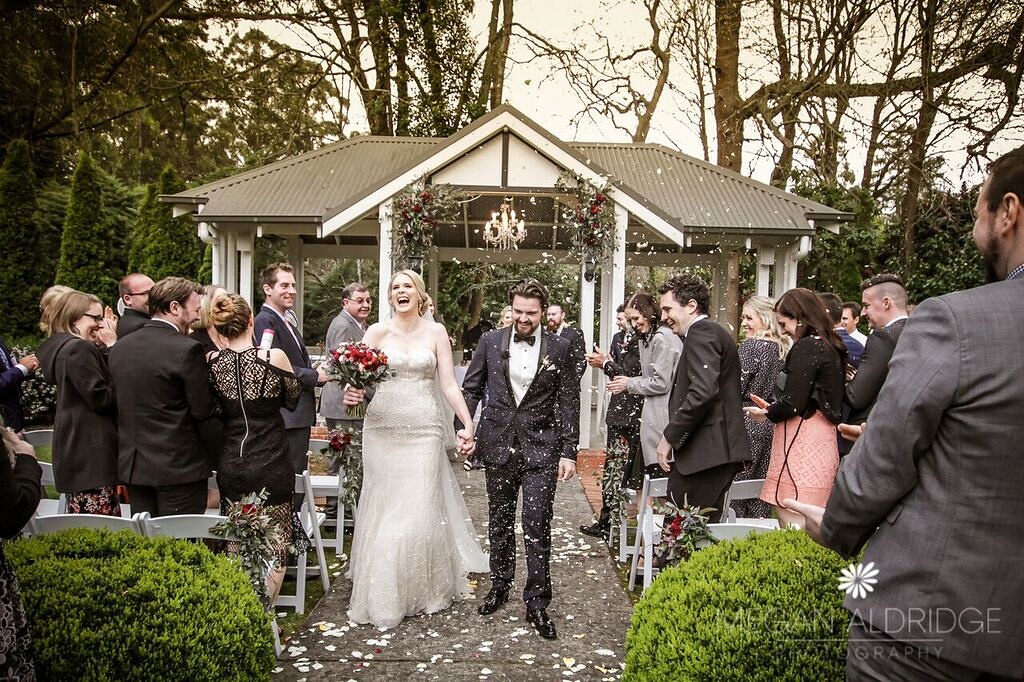 Antonia C
"I purchased my outfit – dress, veil and headpiece from Raffaele Ciuca and had the dress altered at Raffaele Ciuca alterations. Raffaela Ciuca provided an exceptional experience from the moment I entered the door. I had a fairly good idea of what I wanted before I went in and had looked at their website so asked for specific gowns and a particular style. The attendant took out several guided by my direction and helped me put them on, but none of them were the 'one.' Eventually she asked if she could show me something different to what I had in mind and I was open to that as I wasn't having any luck – I tried on one or two and then she brought out something which upon looking at it, I wasn't too interested; however, I tried it on and it was the 'one!' By this stage I had two assistants tending to me and they both helped me put on and take off the gowns, adjusted them, and gave me shoes to try. Once I decided on the dress, the assistants helped me pick a veil and head piece. What I found great was that the assistants were friendly and professional throughout, they knew their gowns and had a keen eye for what suited different body shapes, heights, etc. They also made me feel special and glamorous and conversed with my mum in Italian and made sure she was part of the process.
Once I had decided on the gown, veil and headpiece, the assistants helped me to understand the ordering and payment process and made this easy too." Antonia said.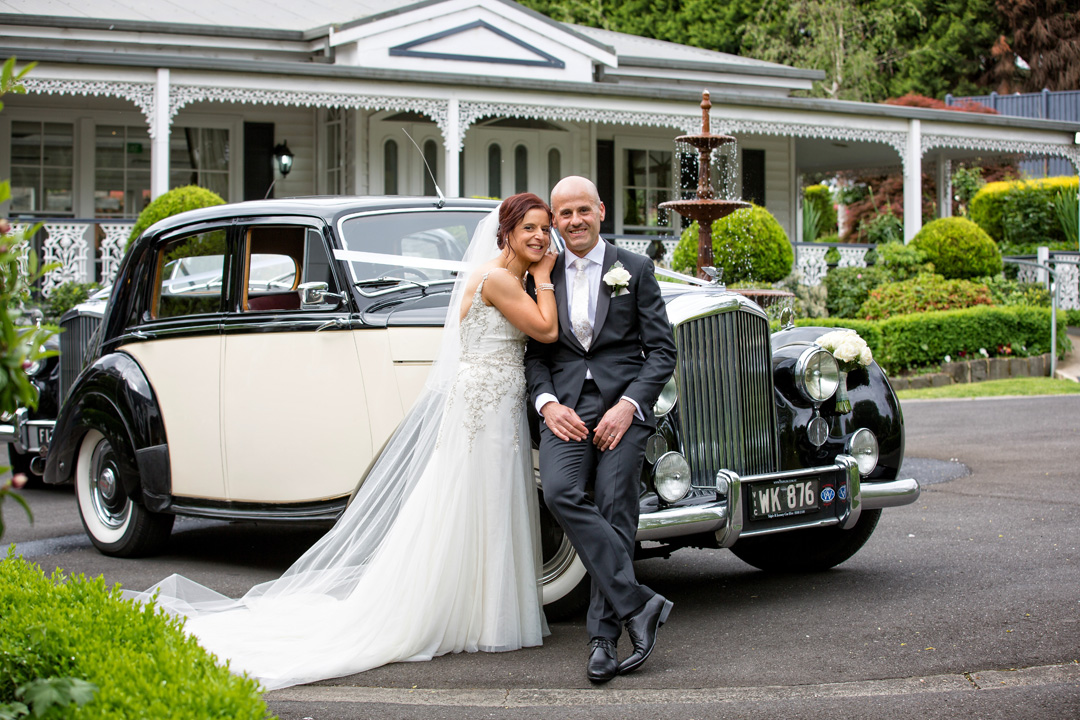 Antonia ended up finding her bridesmaids outfits and an outfit for her sister at Lady Stardust Boutique: "Natasha here is absolutely fantastic. Warm, friendly and authentic and she takes the time to tend to all customers who enter, regardless of how busy it is. Our first visit to Stardust Boutique was quite an event – there were 7 of us – myself, my mum, my sister, 3 bridesmaids and my (now) mother-in-law. Our intention was to buy dresses for all of them and Natasha helped us in an unassuming, yet confident and knowledgeable manner. She too knew her outfits and how they were made, and she used her knowledge and experience to help us find the perfect bridesmaids' dresses and my sister's outfit. I can't describe how gracious Natasha was and patient with all of the trying on and discussion." She said.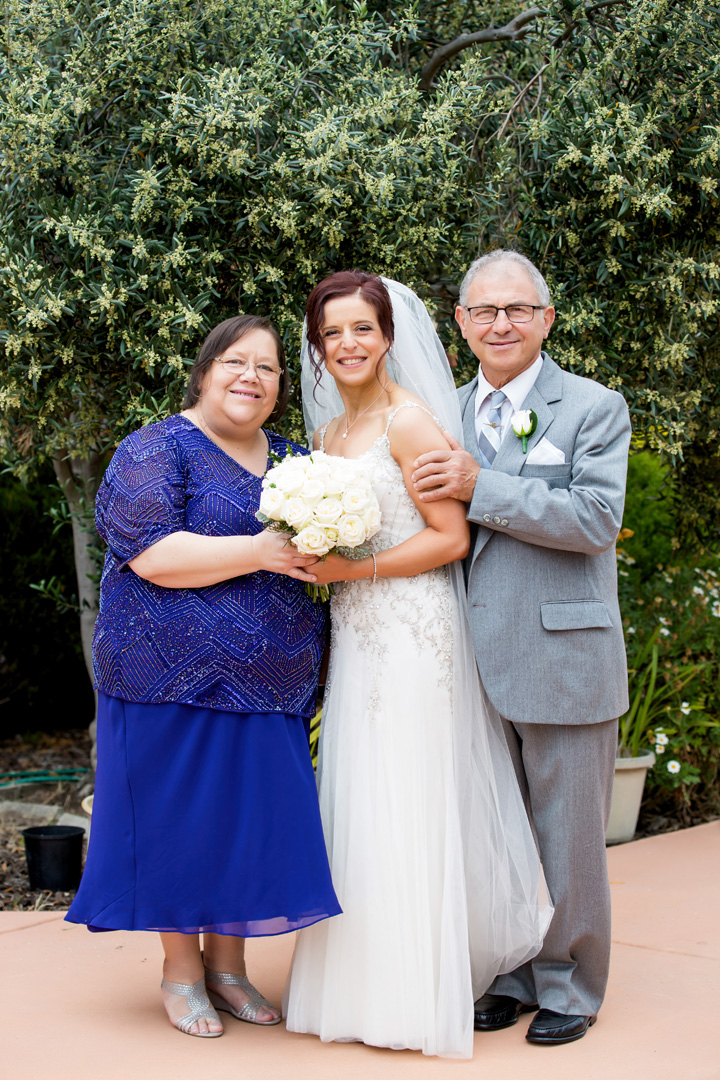 Antonia even picked up her gorgeous bomboniere on Sydney Rd at La Casa Di Perla. "I had two criteria when considering bonbonniere – useful/usable and matching the colour scheme (pearl white, light gold and pewter silver). Casa di Perla is not a large store; however, they have a vast range of items and they take care of the bonbonniere process from beginning to end. La Casa Di Perla sells all of the bits and pieces (tulle, ribbon and sugared almonds) and you can choose whether they make it up, or you make it up. I chose the former as the price was reasonable – cheaper than I expected."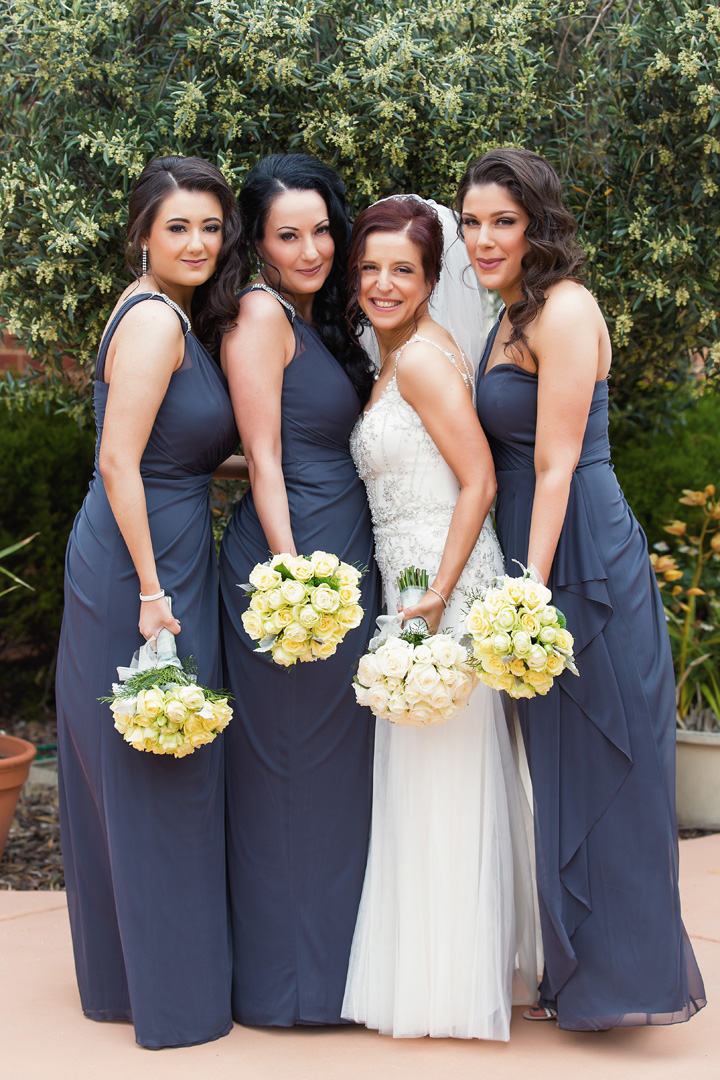 "My experiences were exceptional at all vendors from the beginning to the end and overall, I feel I received value for money". – Antonia said.
Liz M
"I did a lot of wedding research and shopping along Sydney Road.
It was really handy to have everything right there. I ended up only buying my veil from Sydney Road, not because I didn't like anything that I found, but I tried on many wedding dresses that were beautiful, but my mother made my wedding dress, so it was mainly so I didn't miss out on the wedding dress trying on part of the planning (and to decide styles!) Part of my hens party was along there too!
It's a great spot for research and potentially to get everything you need for the wedding. Truly a one-stop shop(ping strip!)", Liz said.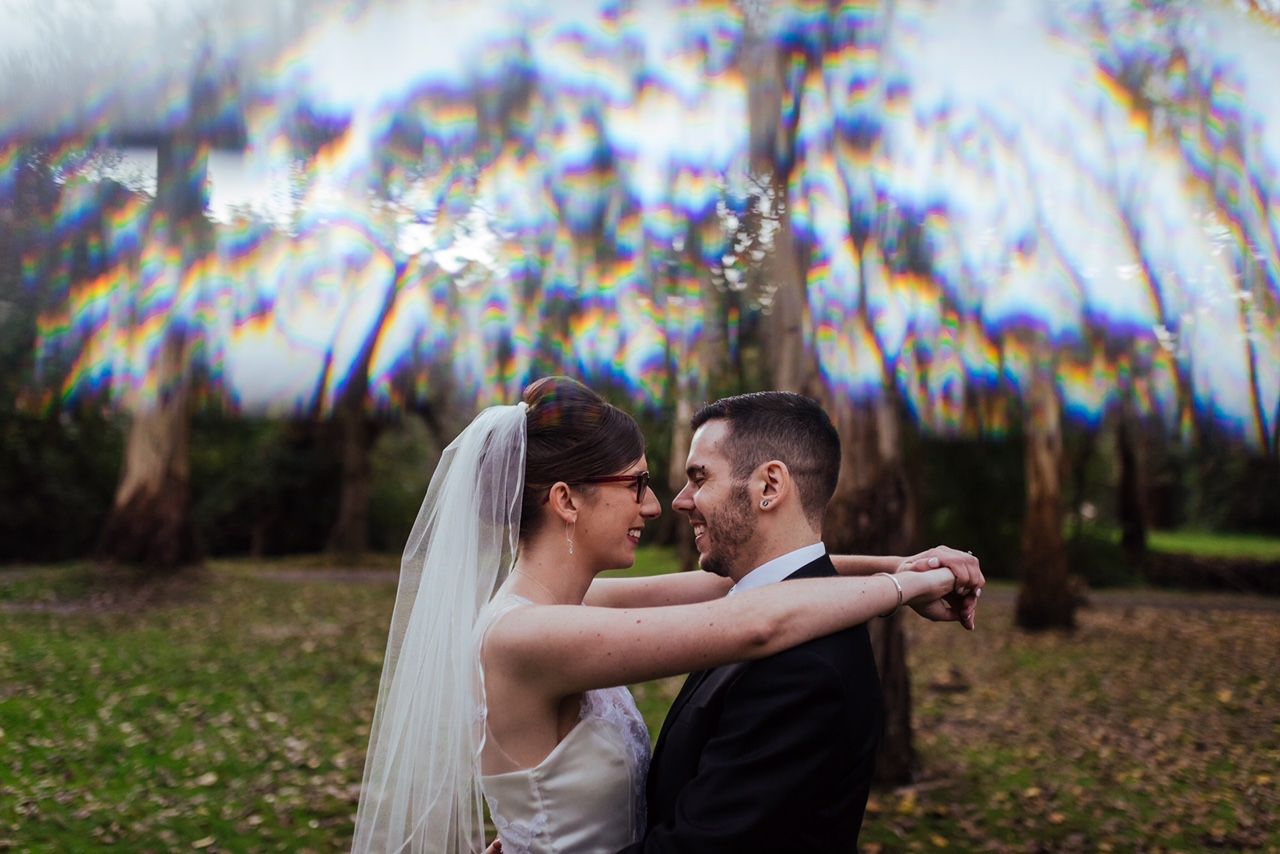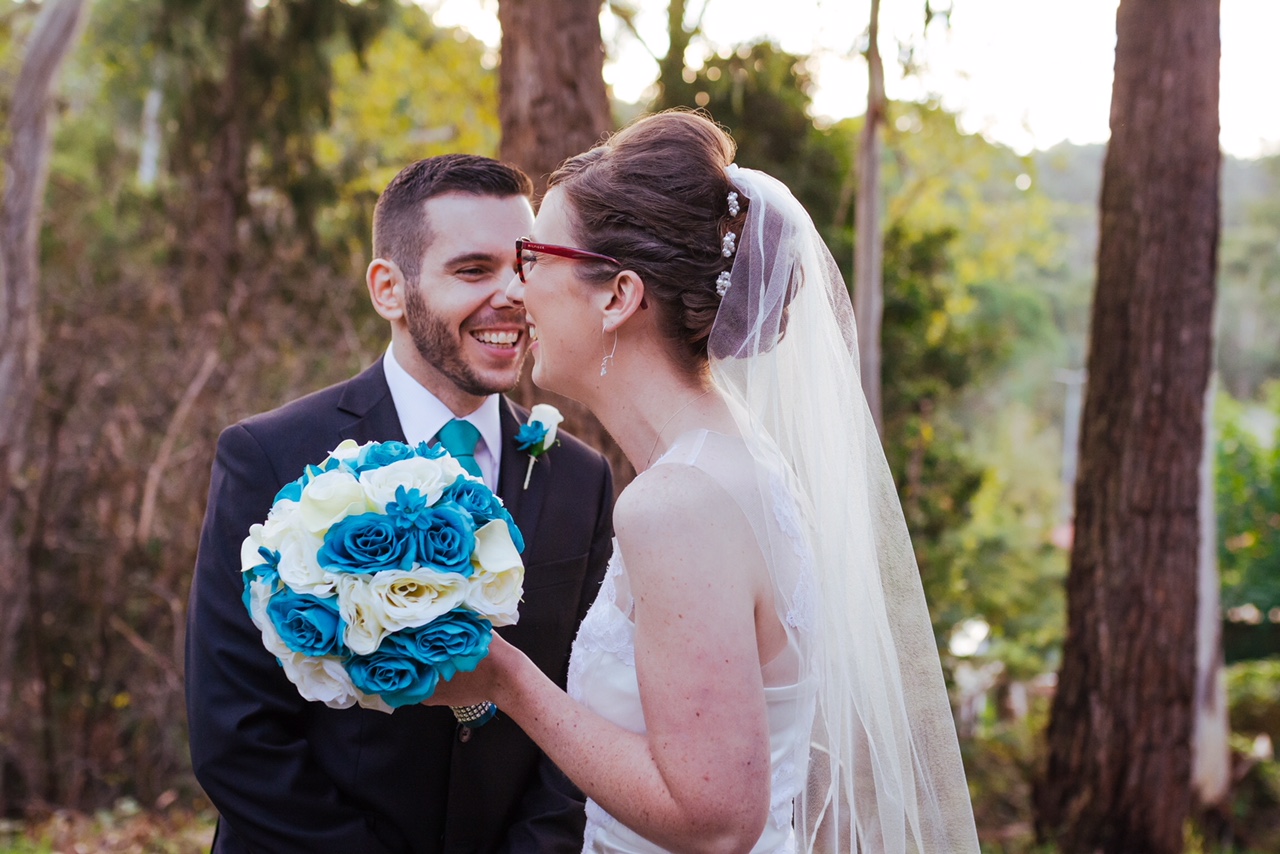 Jessica H
Jessica bought her gown at Bella Et Blanc on Sydney Road: "Where am I to start? Rose and Amelia at Belle et Blanc truly go above and beyond to make the wedding dress experience an absolute delight. They are both are gentle, polite and friendly.The are so welcoming and professional- and nothing is too much trouble. My dress was tailor made beautifully and I can not thank the girls enough. I just love my dress, and truly couldn't have asked for a better gown service."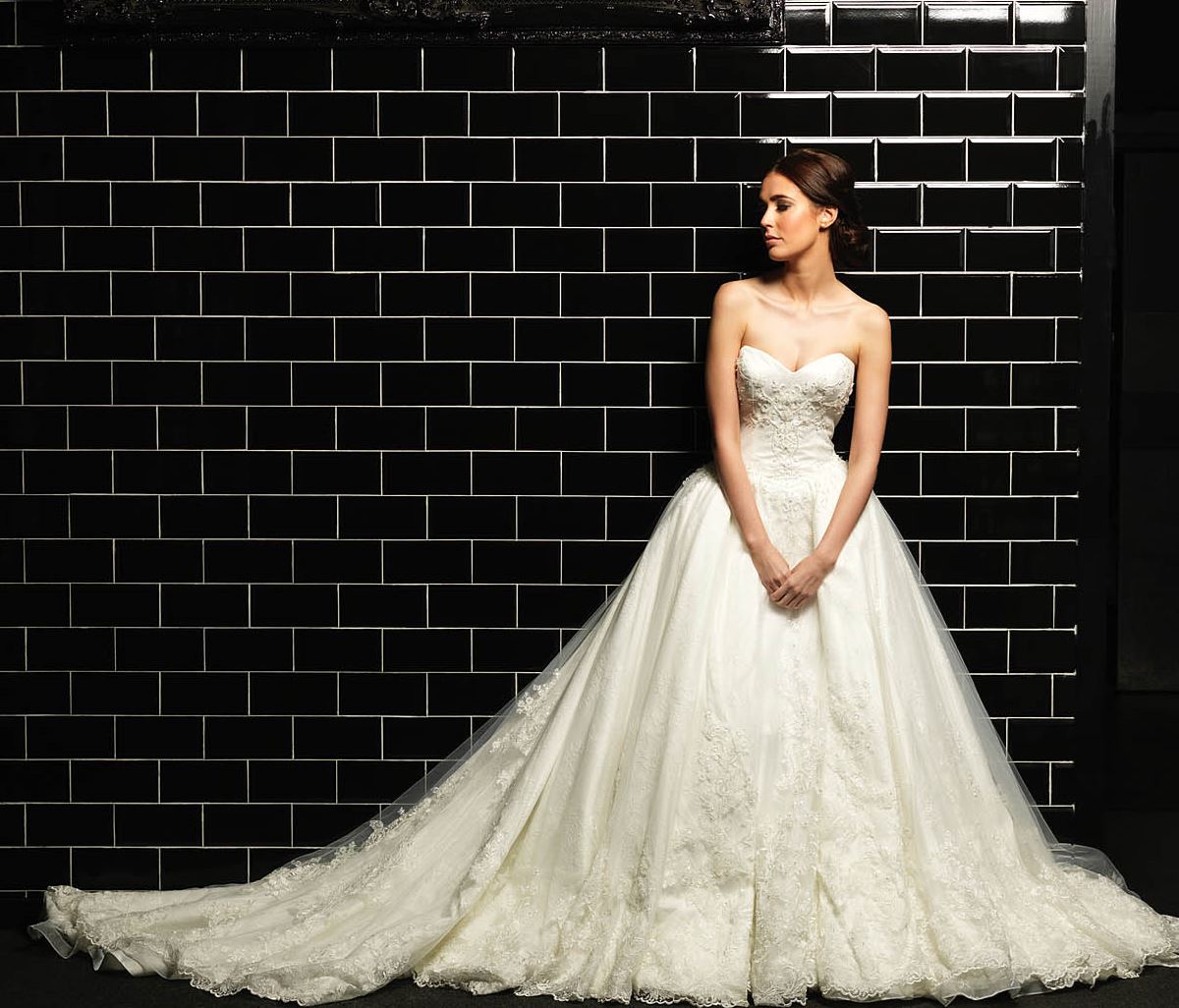 If you need more reason to head to Sydney Road Brunswick's Bridal Precinct for a wedding shopping trip, click here to see our adventures visiting a few of the amazing wedding suppliers or download their bridal brochure here.