We recently caught up with Brent Dickson from The Wedding Crasher to chat about all things wedding ceremony related. Keep reading to discover all of Brent's tips for writing memorable vows and keeping wedding day stress to a minimum.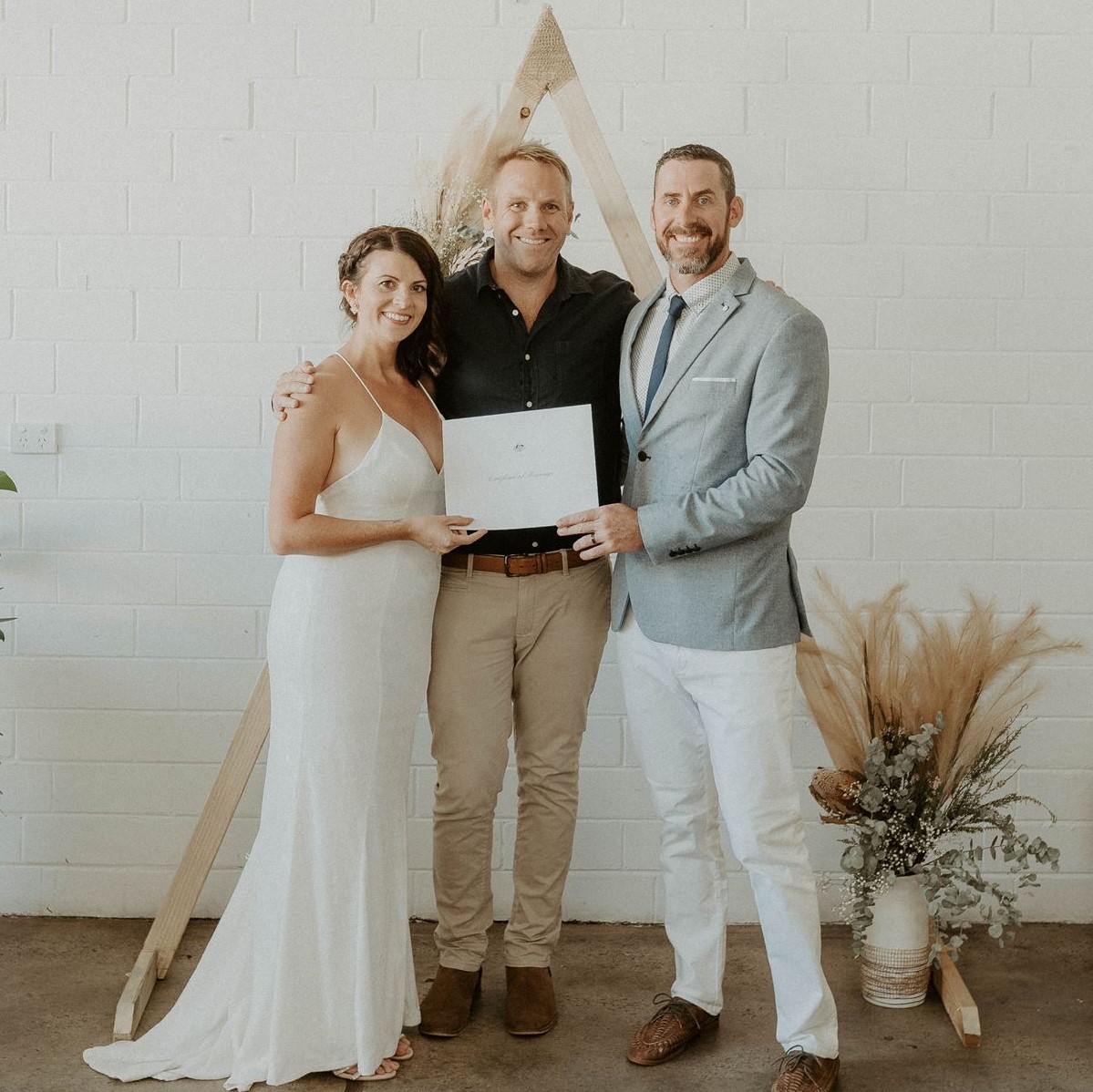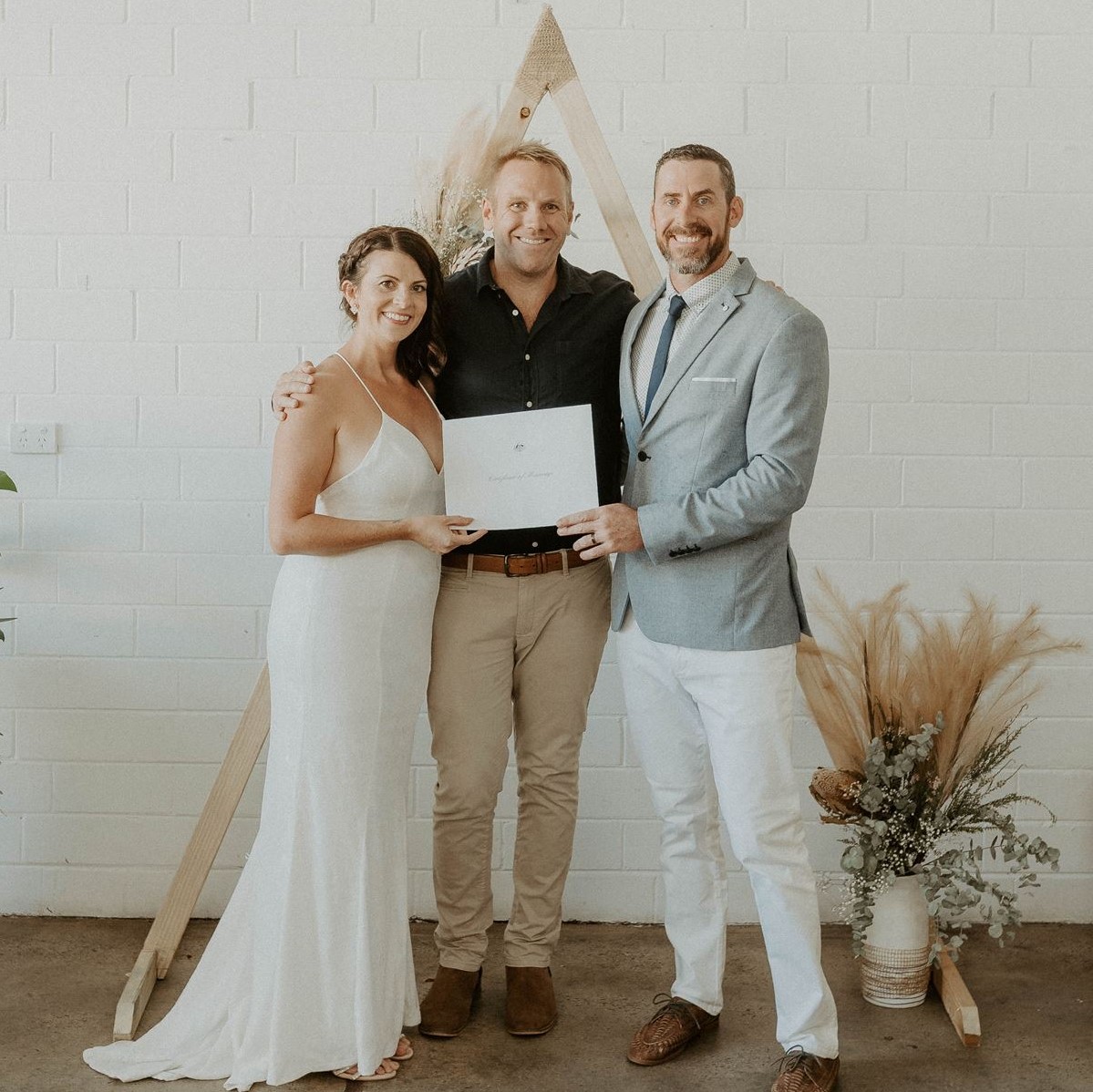 Known for his warmth and humour, Brent from The Wedding Crasher is an incredible Perth marriage celebrant who specialises in crafting fun, romantic and modern wedding ceremonies.
meet brent
---
Easy Weddings: Hi Brent! Could you tell us a little bit about yourself and your celebrancy style?
After working with a fantastic celebrant for my own wedding, I wanted to bring that same heartfelt vibe to other people's celebrations, so I became a celebrant. I love public speaking and truly enjoy entertaining a crowd, so it felt like the perfect career choice. I would say my style is fun and relaxed. I love to throw in a little humour to each ceremony while still ensuring it is full of love.
What sets you apart from other celebrants?
This is a hard one to answer as I don't see a lot of other celebrants in action. But what I do know is that I am surrounded by a great group of peers, and each undoubtedly brings their own flair.

Personally, I try to bring confidence and a relaxed feel not only to the ceremony but to the whole wedding planning process. I want my couples to enjoy every moment of their big day, as well as the lead up as that is also such an exciting time.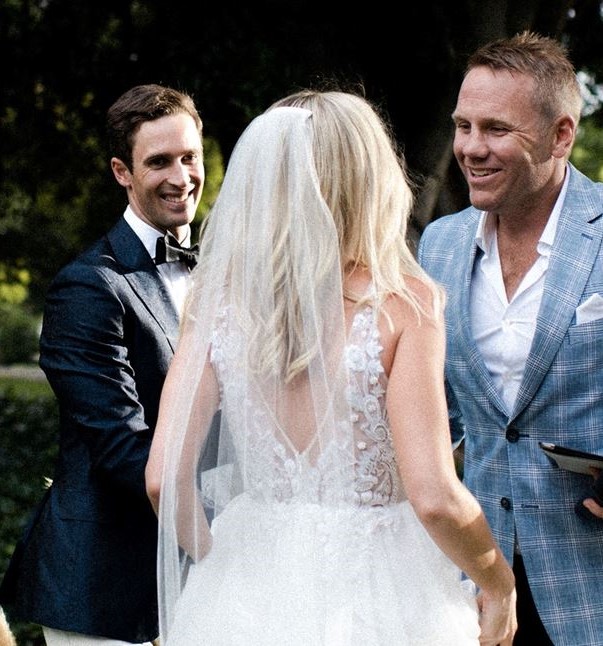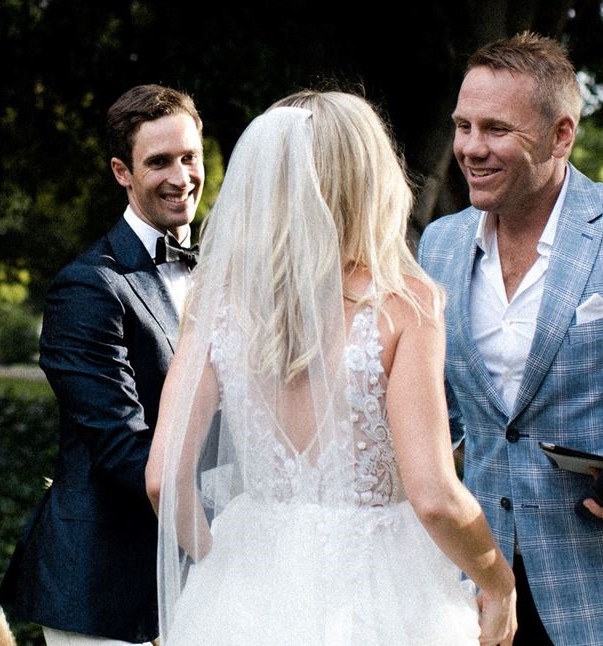 What should couples consider when looking for a celebrant?
I would say choose someone who you connect with. Think about what you want your day to be like, and then start your research by looking at reviews and social media. The ceremony sets the tone for your whole day, and too often, I see couples choose someone not because they like them better, but because they are a few hundred dollars cheaper. If you are budget focused, that is totally okay, but again make sure you choose someone you connect with in your price range as the ceremony should be the most memorable part of your day.
What's your process with couples like?
It all starts with a phone call or a relaxed chat over coffee or wine. This allows couples to get to know me and make sure I'm a good fit for their wedding ceremony. After this, if you choose to have me as your celebrant, we'll catch up again in person before the wedding so I can get to know you better and get a feel for your values, interests, and story. I'll then tailor a bespoke ceremony script for you. After that? It's time for your wedding! You might also like an optional rehearsal ceremony — it's entirely up to you!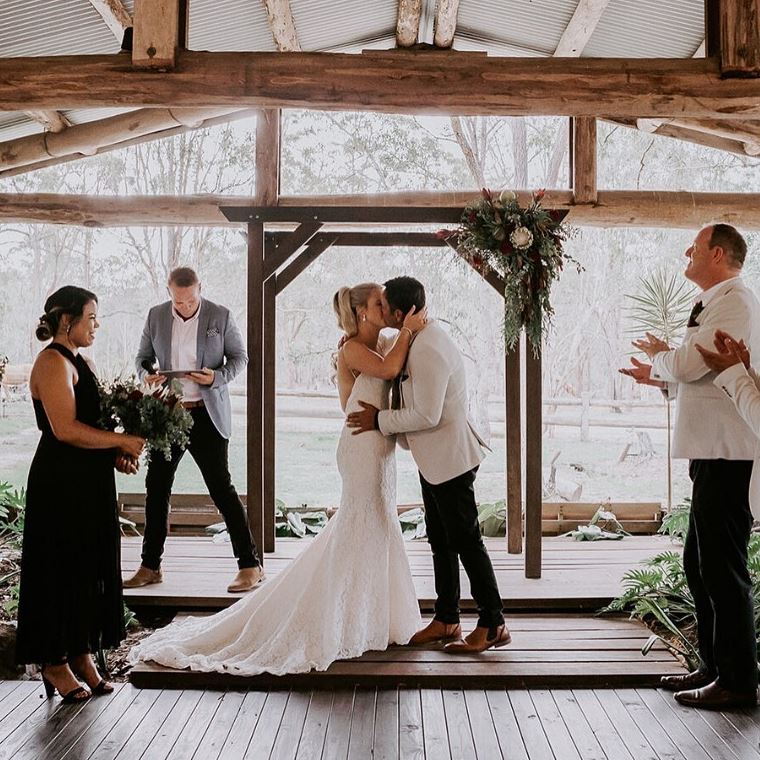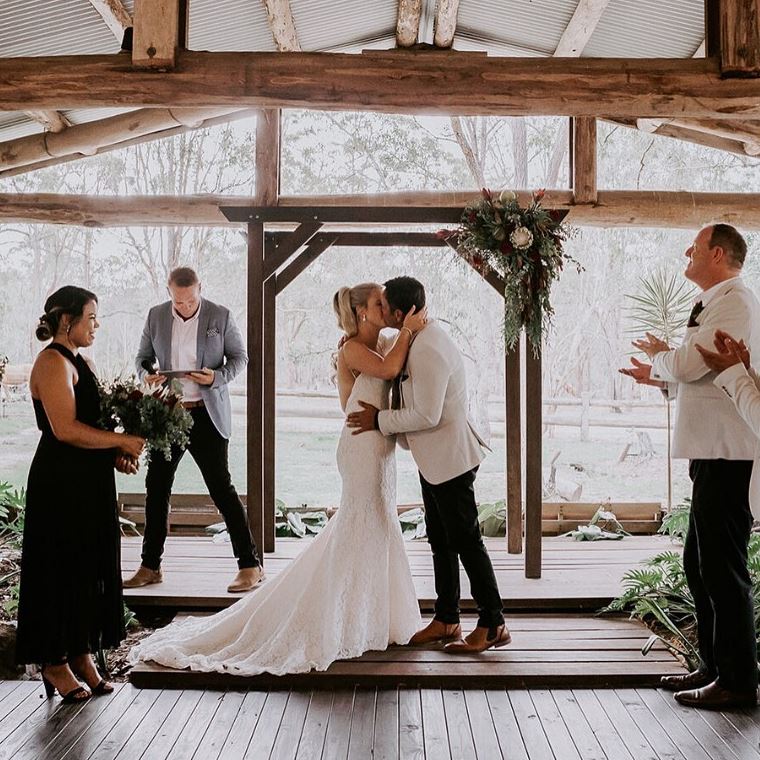 How do you make each ceremony you perform super special?
Every couple deserves a brilliant ceremony, and I aim to deliver that every single time. From the moment I start working with a couple, we forge a pretty great relationship. I love taking the time to hear about each couple's story and make sure I weave all these details into a fun and super personal ceremony while keeping the day relaxed.
Do you have any tips for couples writing their vows?
Ah, personal vows. So many couples stress about this, and quite a few don't want to do them. But I always try and encourage clients to make an effort to write them, even if short and sweet. They really make a ceremony. I help clients by sending templates, but to be honest, whether it's a few words or a few paragraphs, all that matters is that it comes from the heart!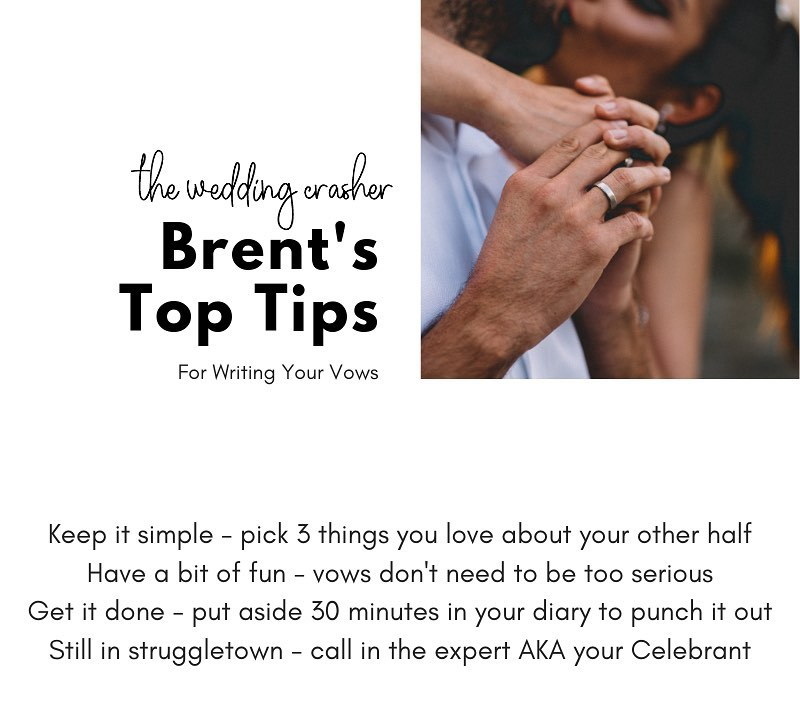 How can couples keep stress to a minimum on their big day?
Do your shopping early! Get your big-ticket items locked away as early as possible, including the venue, booze, food, celebrant, DJ or music, florist etc.

There will be things you can't do until you get closer, but if you get as much finalised as possible early, trust me, you will feel the stress ease. Preparation is the key. And remember to relax, have fun and enjoy the ride!
---
browse celebrants