We recently caught up with Showtime Event Group's Wedding Producer, Colleen Haggarty, to chat about all things venue related. Check out all of her helpful tips and find out everything you need to know before starting your venue search.
In the interview below, Colleen answers all of the venue related questions asked by our Instagram followers, including:
How far in advance you should book your venue
What to ask during wedding venue visits
Whether most venues have wedding coordinators
Showtime Event Group is one of Melbourne's leading event companies, with eight fabulous wedding venues under its umbrella, including State Library Victoria, Cargo Hall, Rippon Lea Estate, Showtime Events Centre, and more.
You can watch the IGTV session on our Easy Weddings Instagram profile or keep reading below to discover the highlights.

Find a venue
View this post on Instagram
Easy Weddings: Hey Colleen! Tell us about yourself.
My name is Colleen Haggarty and I work for Showtime Event Group. We're an events company and we have different venues around Melbourne. We also do exclusive catering at other venues and, especially with everything that's going on right now, we do online events brought to your door as well.

I'm the Wedding Producer for State Library Victoria, so that's my base venue, but the weddings team is across so many different venues all across Melbourne, which is really great.
What questions should you ask during a venue visit?
There are lots of different things to factor in and consider when viewing your dream venue! I would definitely recommend going to your different venue appointments with a list on your phone of things to check through with your venue manager. The most important questions I would recommend asking are:
What comes with each of the different rooms or spaces at the venue?
Will there be round tables or trestle tables?
Is table linen, cutlery, glassware and crockery included?
Does the venue have preferred suppliers?
How involved will the venue manager be on your wedding day?
Are there any time restrictions?
When can you access the venue for setup on the wedding day?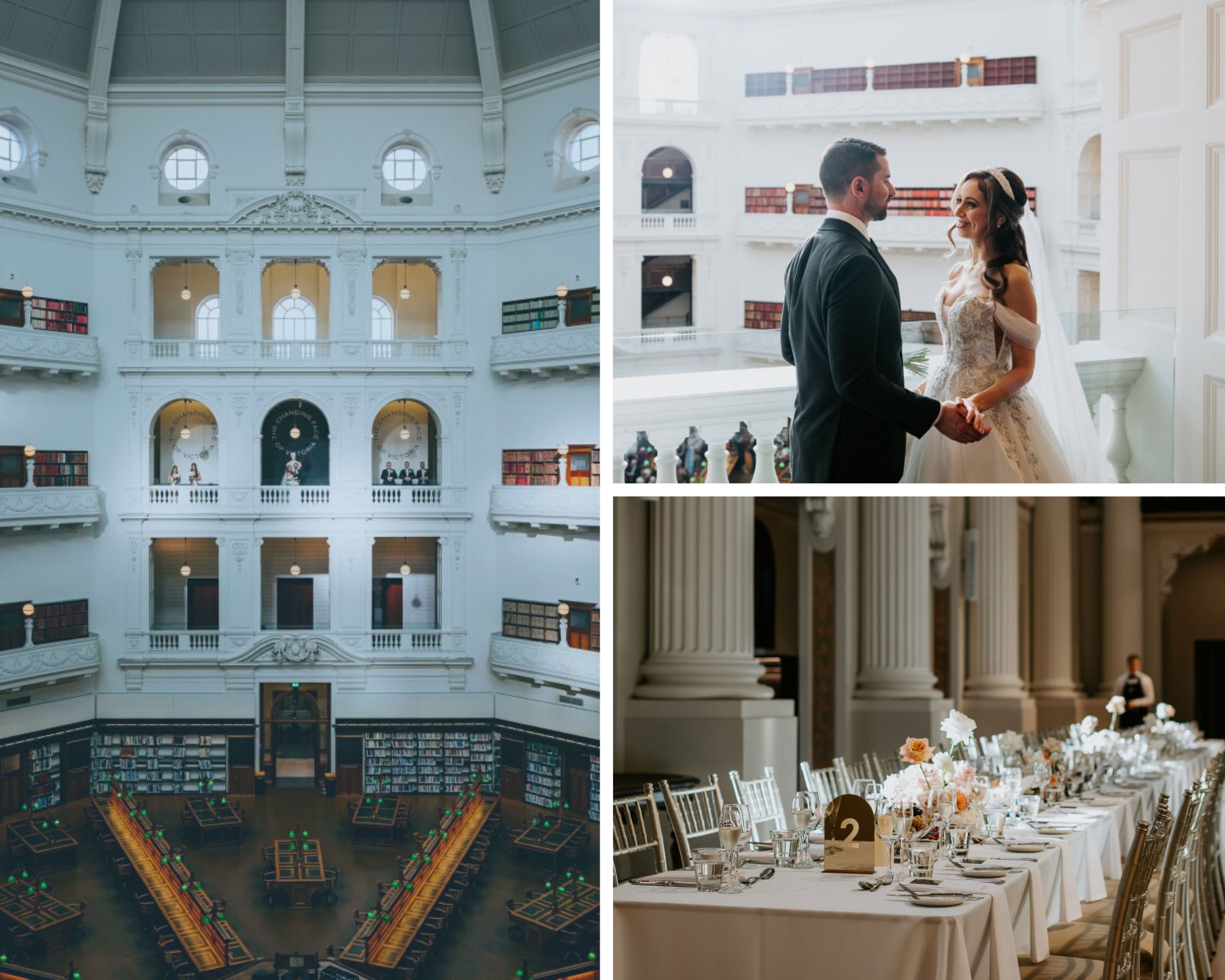 Visit state library victoria
How far in advance do you recommend booking a wedding venue?
This is such a tricky one to answer, especially in the climate that we're in right now, we quite literally get inquiries three months out all the way to two and a half years in advance. I know, that's such a big range to start looking.

With all the different COVID-related postponements at the moment, unfortunately, dates are filling up for venues. But if you come in with that open and flexible mindset, maybe we have a look at a Friday wedding, or we look at a winter package… I know winter weddings for us are becoming quite popular.

So it all depends on whether you're really specific on the day of the week. Are you open to a bit more flexibility? How long do you want to be engaged? You just have to be open to it and flexible, and you'll definitely be able to find the date and the venue.

And if you have to wait an extra year to be engaged, think of it this way: if you put away that $50 every week, every month, think about those extra special shoes or the extra dessert that you will be able to add into the package.
Is the venue the first thing that you need to book and if not, why not?
I want to say yes and no. I think it's very specific to each couple. So what is the most important thing to you? I've had couples come to us who said the venue is the most important thing. We want to build everything around this.

I've had couples come to us who have said, we literally booked our photographer for a date because we loved this photographer and we knew that they had really limited availability. And then we made the venue work around the supplier.

It's quite specific to really a few suppliers. I actually have quite a few couples who said, this is the photographer I've wanted for years. I locked them in first. And then we chose our venue – so it comes second.

But it's obviously one of the biggest components of it, I would say first or second likely for a lot of couples.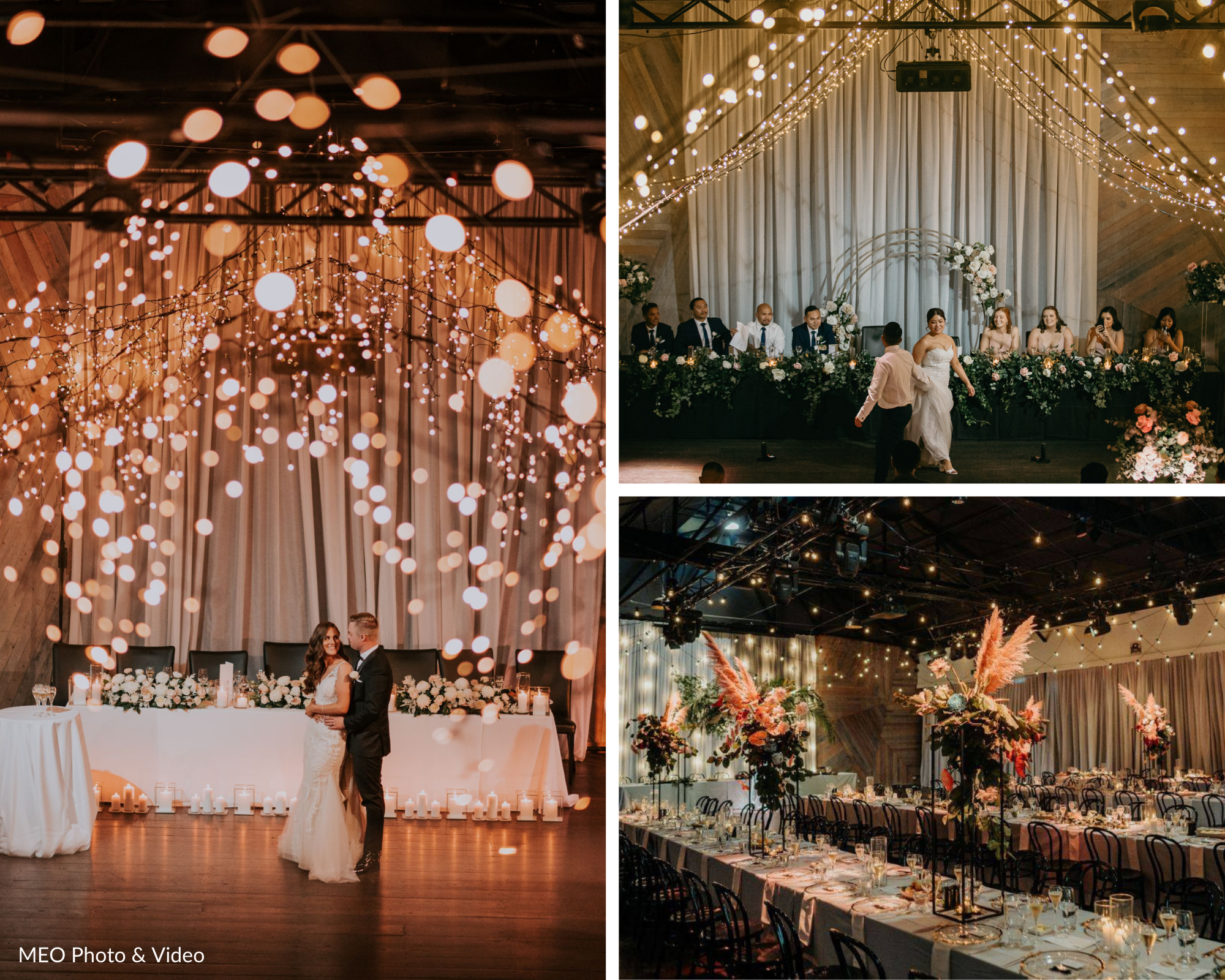 Visit cargo hall
What should you do if a venue doesn't have a bridal suite?
Great question! At Showtime, some of our venues have bridal suites and for those that don't, we make one! Even if it may not be a dedicated room with a door, it's worth asking if there is a private space that could be used as a makeshift bridal suite.

For example, in one of our most beautiful rooms, Ian Potter, there isn't a bridal suite, but I take you upstairs, we put up ottomans, we'll put up privacy curtains, etc. So it's great to have that option. I also know some venues have different bathrooms, so they might have guest restrooms and then separate bathrooms just for the couples.

And again, it's just about communication. If there isn't a bridal suite, you might come in early, or there may be a hotel nearby where you can get ready beforehand. Just see what the venue manager advises — they'll know if there are private areas you can go to change into some different shoes or take the heels off.
Do most venues have an event or wedding coordinator and what does the coordinator do?
We're seeing that this is becoming more of a built-in role for venues, which I think is really great. Our venues have a Wedding Producer as soon as you book, so we're with you from day one, which is really comforting.

Some venue managers may come in six months out. They may come in at the three-month mark or touch base a week or two before. But I would say the majority of venues have that role built-in, which I think is really fantastic for a lot of couples.
Does the wedding coordinator deal with suppliers?
Yes! For us, we like to make all the magic happen. So it's up to you to book the florist that you want to work with, it's up to you to book the band that you want, etc. Once you have all those key suppliers, we then do the Rubik's cube and make it click. Then we coordinate the suppliers on the day, which is really cool.

I think it's a little bit different if it was a stylist or a dedicated wedding planner, but a lot of the roles that come with the venue are the ones in the background, they know how everything needs to run. They know how to bump in, which can be tricky depending on the event. So they tie it all up together!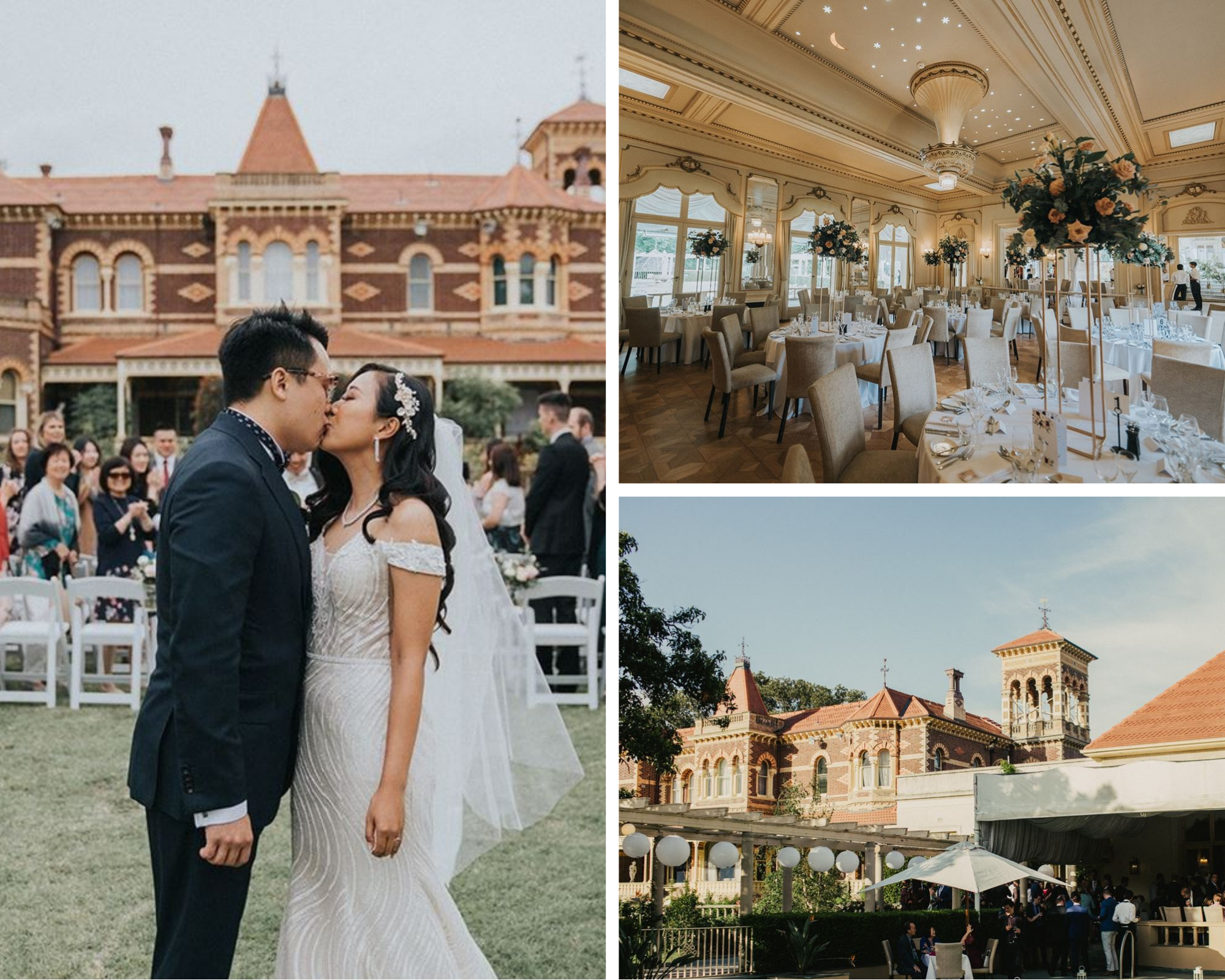 Visit rippon lea estate
What types of suppliers are usually on a venue's preferred supplier list?
Our supplier has over 50 suppliers on it and it's such a fantastic list. So we have the first things that you think about, you know, like your florals, your wedding cake, your photographer.

But then we've got some really fun ones like bonbonnieres, photo booths, cars, dresses, shoes, and more. It really encompasses everything, which I think is really great, and it's the best because it's trialled and errored. So, you know if we are putting it forward, we are confident in that product and we know that it can deliver and make your day.
Do you have different supplier options to suit different wedding styles? 
Yes, definitely. I think one of the reasons I love our supplier list is because we have so many different venues, and so our suppliers have to work with all of those different venues.

I've had some people say, "oh, you've got so many photographers, which one do I want? Do we want the one who's really more portrait in classic, or someone whose photos have warmer hues?" etc. It's really cool to see that we do have those different options and it's not just cookie cutter. It's going to be different for each supplier.

Do you make suggestions to couples about which suppliers they should choose?

Absolutely. When I meet my couples, we talk about their vision, what styles they're thinking about. Then, once I have all that information, I give them our suppliers list and say "I think this will be a great match".

I encourage them to look at everyone else, we don't want to leave anyone off, but that's the role that we play – that's what we're here for. We want to listen and help you create that special day.
How often do couples go with your proposed suppliers?
Most couples go with at least one of our suggested suppliers. Even if we put forward a suggestion that may not be on that preferred suppliers list, but is perfectly suited for the event.

I think it's that comfort and reassurance that we're attaching our name to this person and we're confident in them. We've worked with them before, we know they can have that product delivered, etc.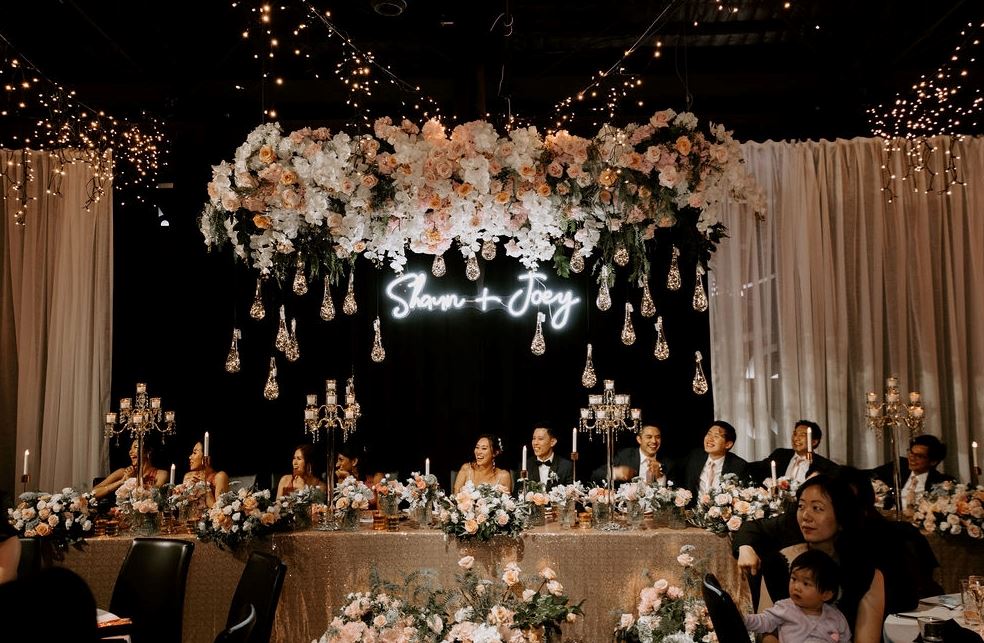 Looking for your dream venue? Head to our directory.
search venues