We recently caught up with the wonderful Oscar Chan, Director of Photography at Elohim Studio Brisbane, to chat about all things wedding photography.
Based in Brisbane, the talented team at Elohim Studio are known for capturing beautiful, vibrant, and timeless images and videos at weddings across Queensland. You'll love Elohim Studio's emotive approach to storytelling and flexible wedding photography and videography packages as you work with them for your Brisbane wedding.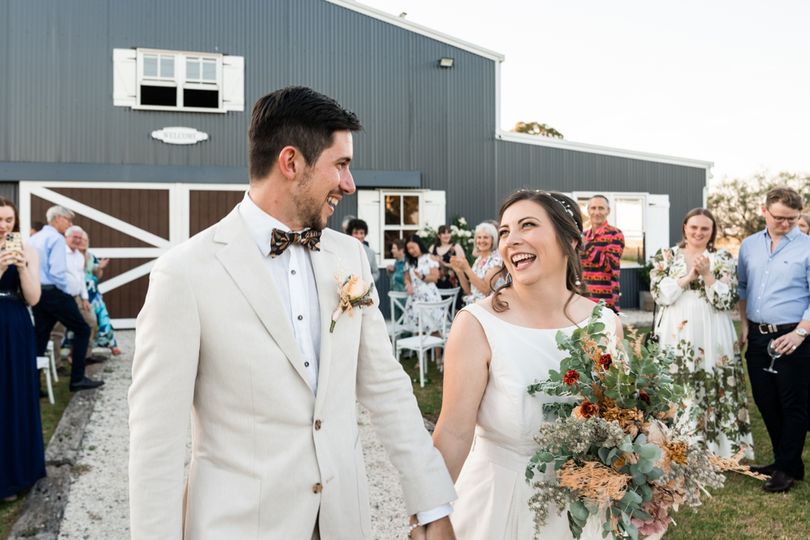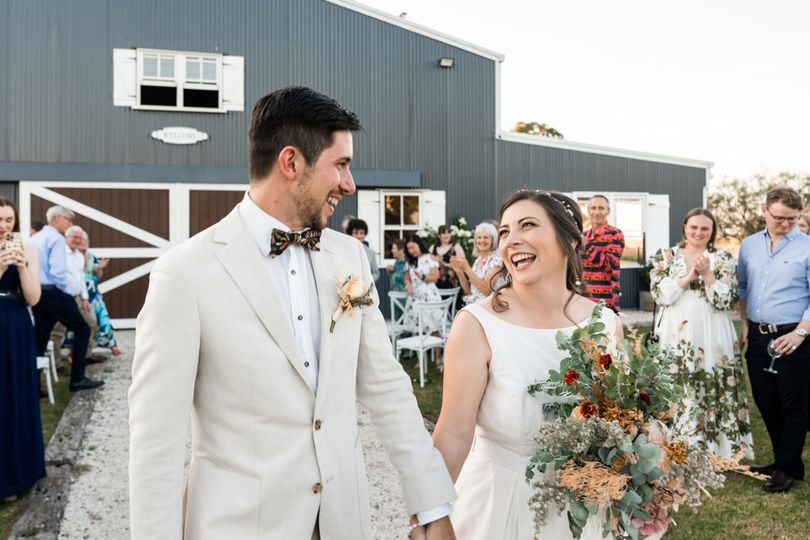 check out Elohim Studio
---
Easy Weddings: Hi Oscar! Can you tell us how Elohim Studio started and what it has become since then?
I started Elohim Studio in 2020 when it was a challenging time for couples to get married. Lockdowns and travel restrictions made couples plan their weddings differently. I married my partner during those times and noticed the need for couples to have flexible wedding photography and videography options and someone to guide them in their wedding planning process.
Out of my Christian faith, I started Elohim Studio to help couples time-capsule their special day without stress and with real emotions, and achieve this with our photos and videos made with love. Since then, Elohim Studio has helped many couples to plan out their dream weddings and capture precious moments that last forever. We are now a team of five, with me as the lead photographer and director of the studio.
We love your candid approach to wedding photography and beautiful, vibrant images. How do you usually describe your style to couples who aren't familiar with your work?
Our goal is to help couples time-capsule their special day without stress and with real emotions. In order to achieve this, we have to work alongside couples in their wedding planning journey and adjust the schedule accordingly.
For example, we know with a tight schedule, and without a wedding planner coordinating the wedding, the couple will feel overwhelmed and stressed on the wedding day. To help, we've connected many of our couples to a suitable wedding planner to coordinate the wedding day and planned the schedule so that the couple will have enough buffer time between sessions. This is the key to capturing beautiful candid moments so the couple can enjoy the wedding day with their family and friends.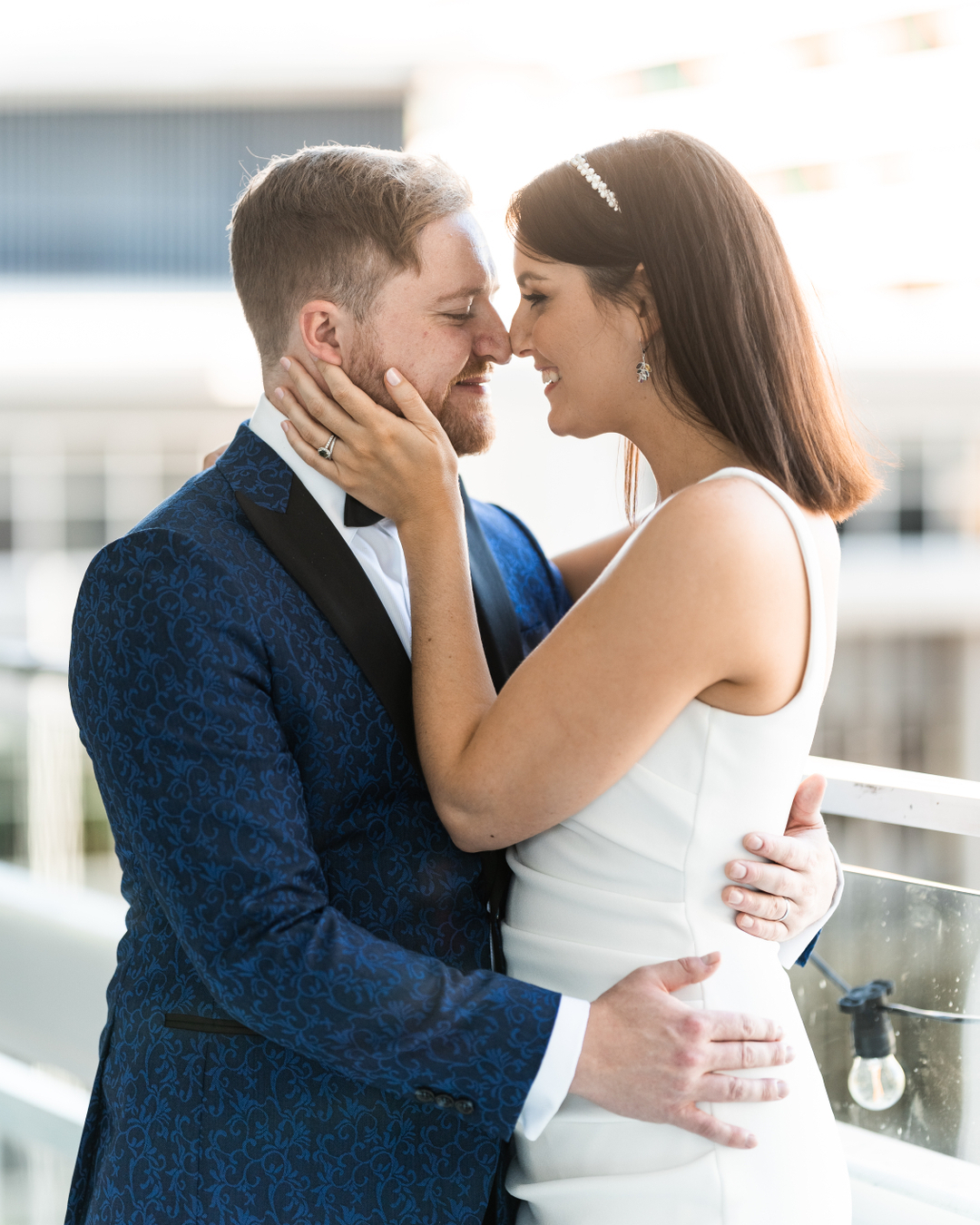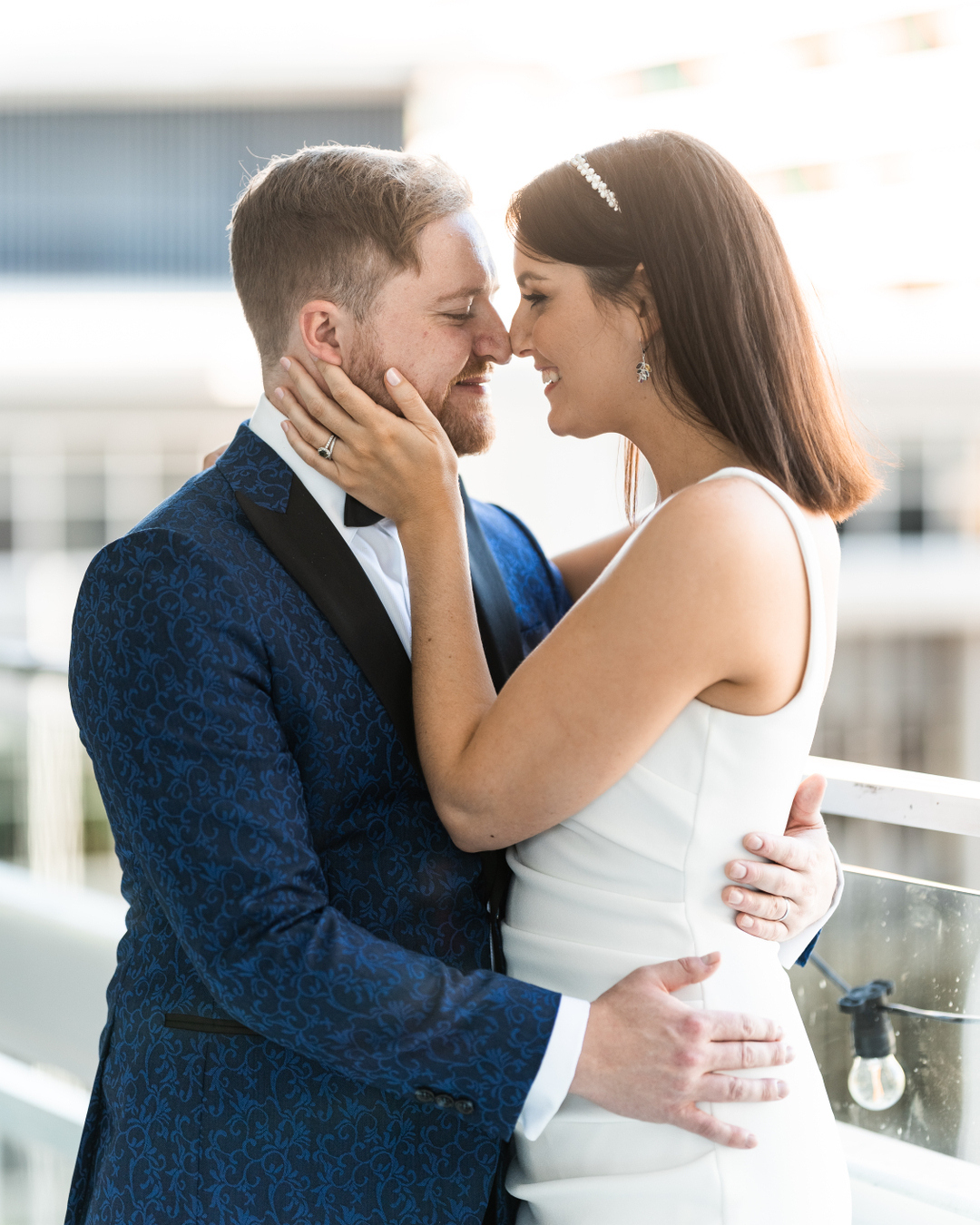 read Elohim Studio's glowing reviews
How do you go about making a connection with your couples before their wedding?
We start with an initial consultation when the couple first book with us so that we can explain our process and give them some tips in planning their dream wedding. We will also accompany them when they meet the wedding planner or venue manager if the marriage is happening within Brisbane so they can have our support and advice along the way. Then we will have another pre-wedding consultation session so that we can finalise the timeline of the day. Lastly, we can also have a wedding rehearsal to make sure everyone is familiar with the ceremony flows and procedures.
We'd love to hear about some of your favourite weddings you've photographed. Can you provide some details about the couple, their wedding day, and the approach you used to capture their photos?
The photo below is from Jane and Romal's wedding — it was one of my most memorable. Jane and Romal married during the year when there were lockdowns and restrictions. Sadly, Jane's family members were not in Australia, so she was looking for a photographer that could also provide them with a wedding live stream service during the ceremony and a video recording of the speech during the reception.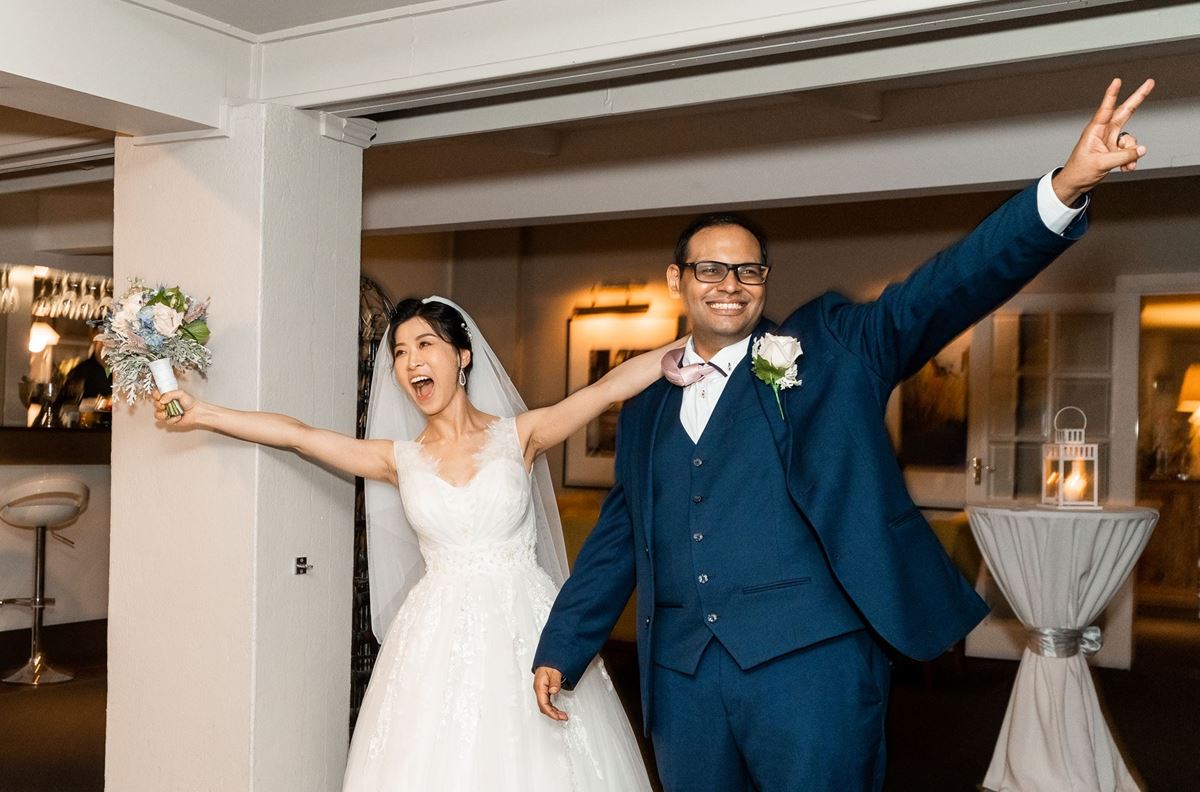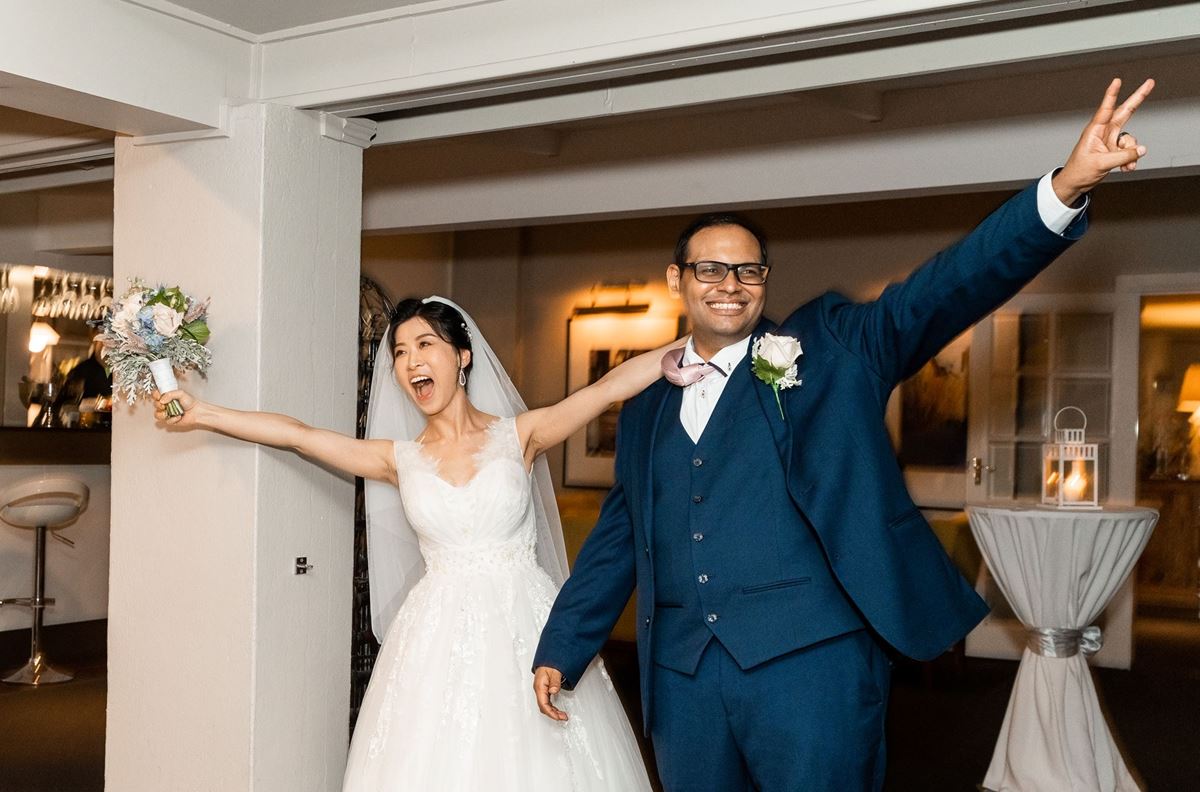 "Oscar told us that his team would treat our wedding like their own, and they definitely did!" — Romal & Jane.
It was a wedding that required tailor-made photography and videography options and well-communicated pre-wedding preparations. We committed ourselves to Romal and Jane's wedding, met in person to plan the wedding schedule together, and provided them with our professional advice during the wedding rehearsal. They really felt our support throughout the journey. Even though it was a rainy day on the wedding day, we still managed to adapt to the situation and captured the entire wedding day with our photos, videos and live stream.
What advice do you give to clients who aren't comfortable being in front of the camera?
Most couples don't have much experience being in front of the camera, so it is completely normal for them to feel a bit shy at first. We have a set of natural-looking poses that help couples warm up for intimate moments. Also, we help couples plan their wedding in a way that they have enough time to do the wedding portraits without the need to rush to the reception right after. This means the couple doesn't have to worry about time and can take their photos in the calmest and most relaxed way possible.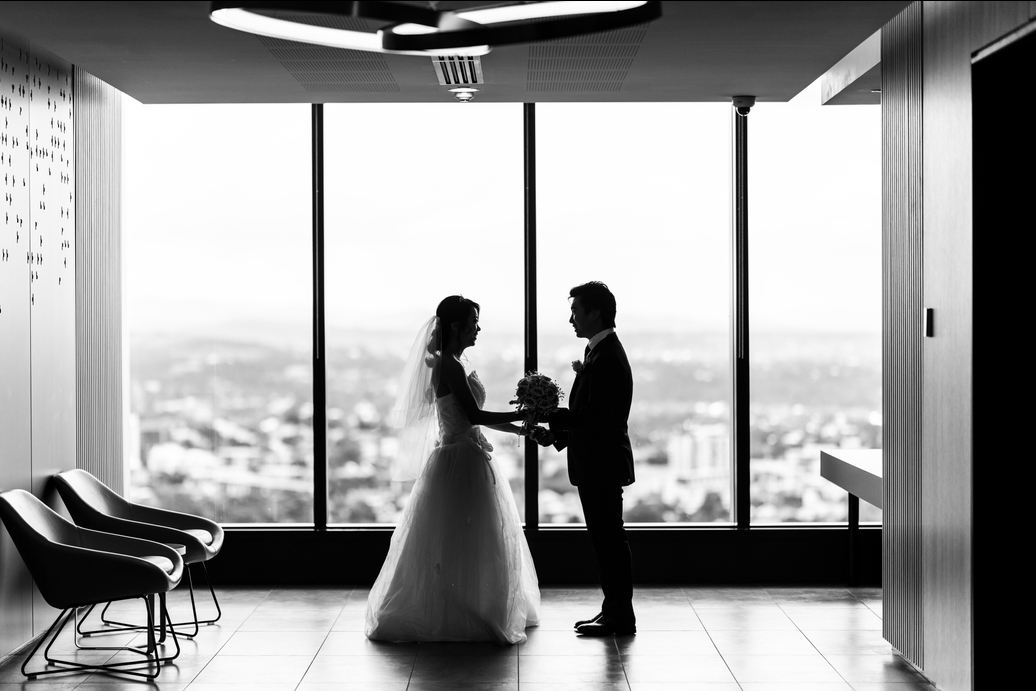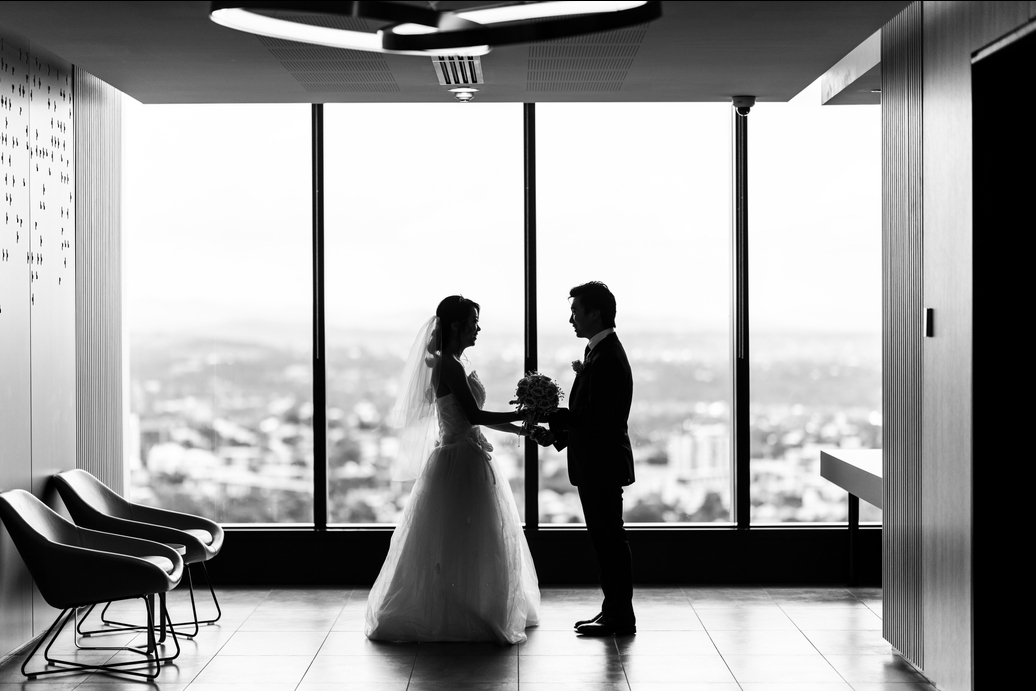 ---