With his unique creative flair and artistic approach to photography, Mauro Cantelmi of Dezine by Mauro is not your average wedding photographer. We recently caught up with Mauro to get some more insight into his incredible talents.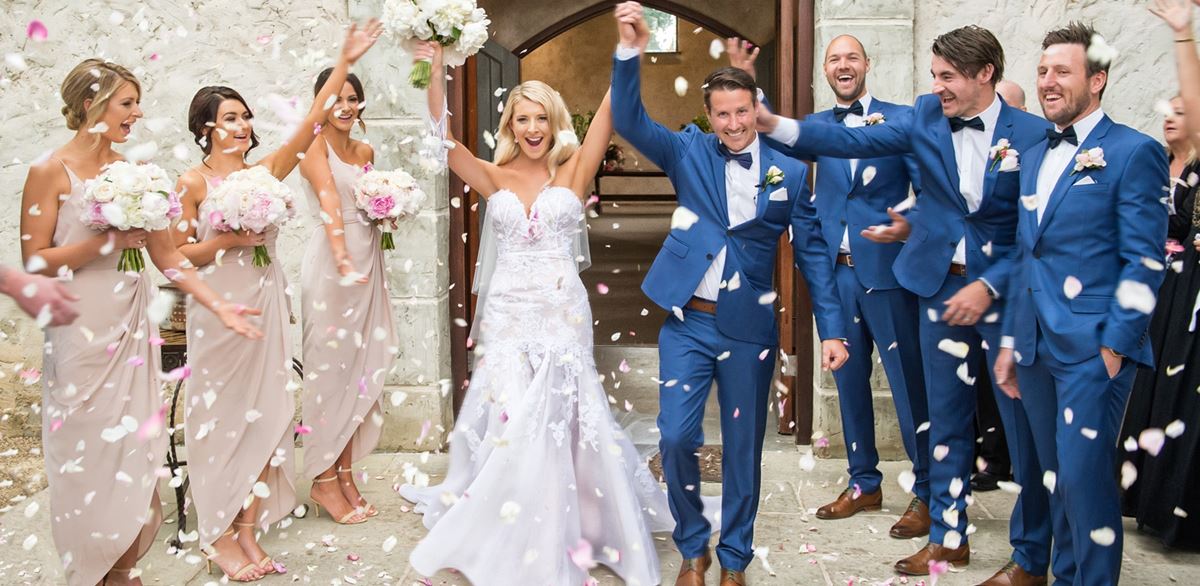 "I am incredibly passionate about producing memories and art that I can be proud of. Being unique and being different is my driving force." – Mauro Cantelmi.
visit dezine by mauro
Easy Weddings: Hi Mauro! Can you tell us a little bit about yourself?
I've been in the photography industry for more than 25 years, and I'm proud to be an internationally renowned, multi-award-winning photographer. I love to travel and spent six years as a fashion photographer in Europe before becoming a wedding photographer.
Mauro, you have such an interesting and creative approach to wedding photography. How do you usually describe your photography style to couples who aren't familiar with your work?
I have always had a love for fashion photography, so when I got into weddings, I wanted to morph the two styles together. I would therefore describe our work as being a blend of natural, casual and fun with some fashion and stylised aspects.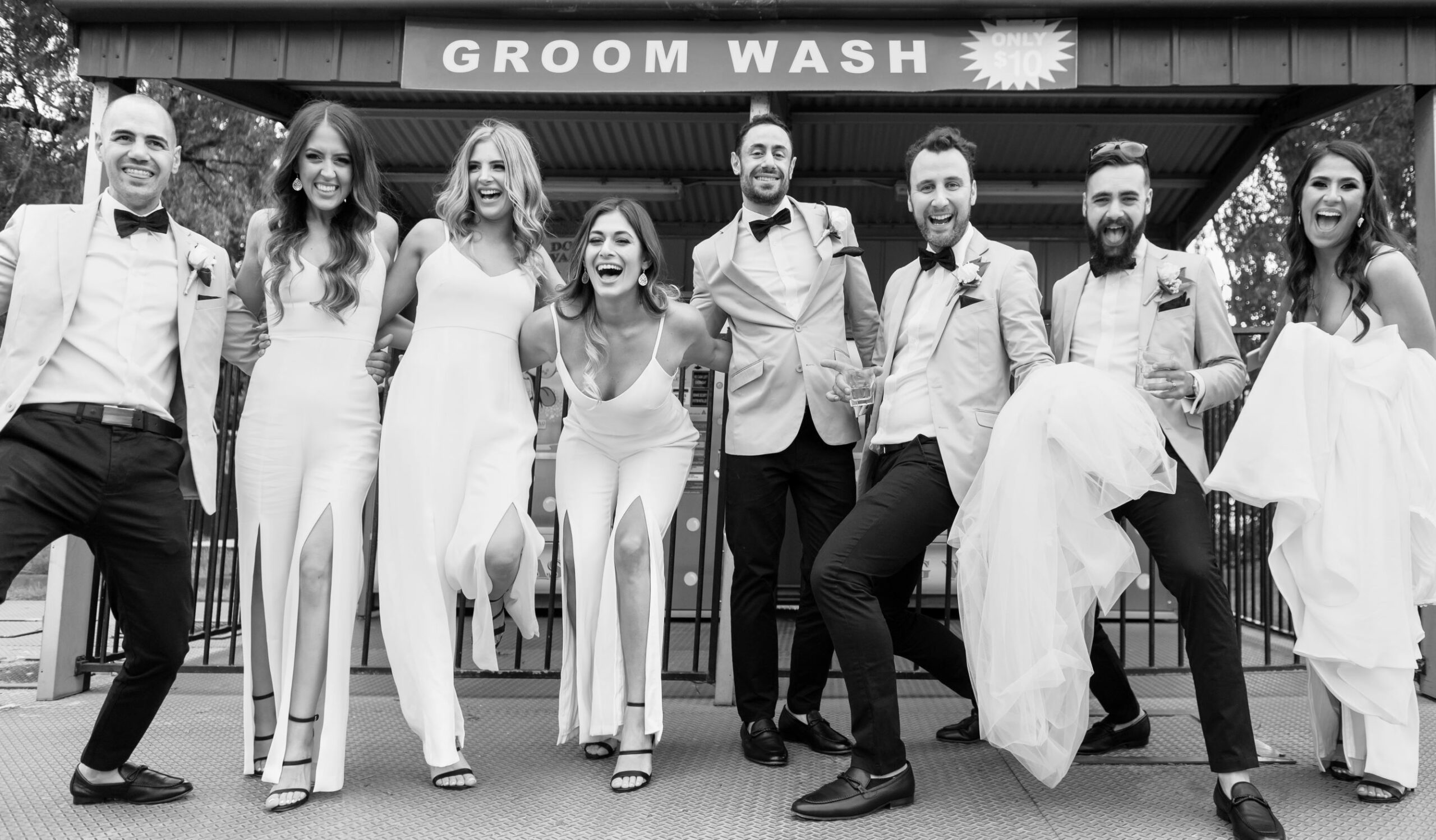 It's easy to see how well you get to know your couples prior to their weddings. How do you go about making that connection with them, and how does it inspire your styled shoots together?
I always love to get to know as much as I can about my couples. How did they meet, how did the groom propose, what do they enjoy doing? The more I get to hear about a couple allows me to suggest ideas on how to incorporate their unique stories into their wedding day.
Do you have a favourite wedding that you've photographed?
Throughout my career, I've photographed weddings all over the world, from New York to Rome, Paris to the Maldives, and the list goes on. However, I must say the most interesting weddings I've photographed have been in Melbourne.

One of my favourite Melbourne weddings I've photographed was the wedding of Kodros and Jacinda. On their first date, Jacinda nearly pulled the plug because Kodros turned up with the filthiest car she had ever seen. She continued the date on the proviso that they go through a drive-through car wash. Luckily he agreed, and the concept for their car wash wedding photoshoot was born.

Jacinda didn't stop there. She even went to the extent of designing her wedding dress with a playsuit to suit our car wash theme, thanks to the help of Vince from Vincenzo Pintaudi Couture.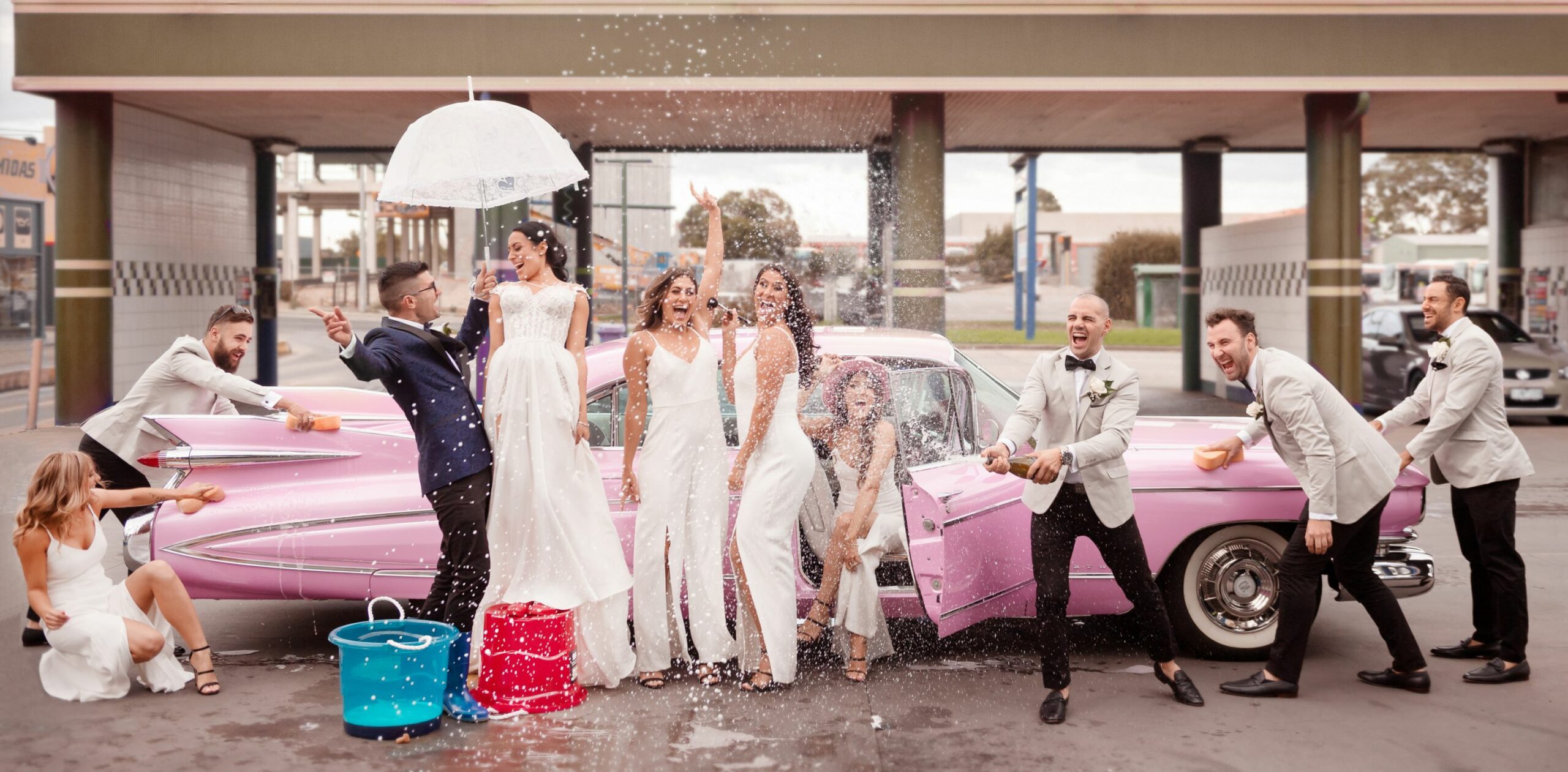 visit dezine by mauro
Your backdrops are always gorgeous. How do you come up with shoot locations for your styled shoots and on the wedding day?
I'm always walking around the inner city suburbs of Melbourne and the CBD to scout for locations to photograph. These backdrops also change according to the seasons. I also have the help of my roadies who can set up a scene ready for me to photograph when I arrive at the specific location, as we are under extreme time restraints on the wedding day.
Do most couples come to you with ideas, or do you work with them to bring out a creative concept you can all get excited about?
I love working with my couples' ideas. Many couples come with great ideas, and I love a challenge. We both work together to make the couples request come true. I suppose the one thing that has kept me in the industry so long is these challenges. I get bored doing the same thing. In fact, it would be so easy to do the same thing week in week out and not have to think. However, my passion drives me to do the best I can for every couple.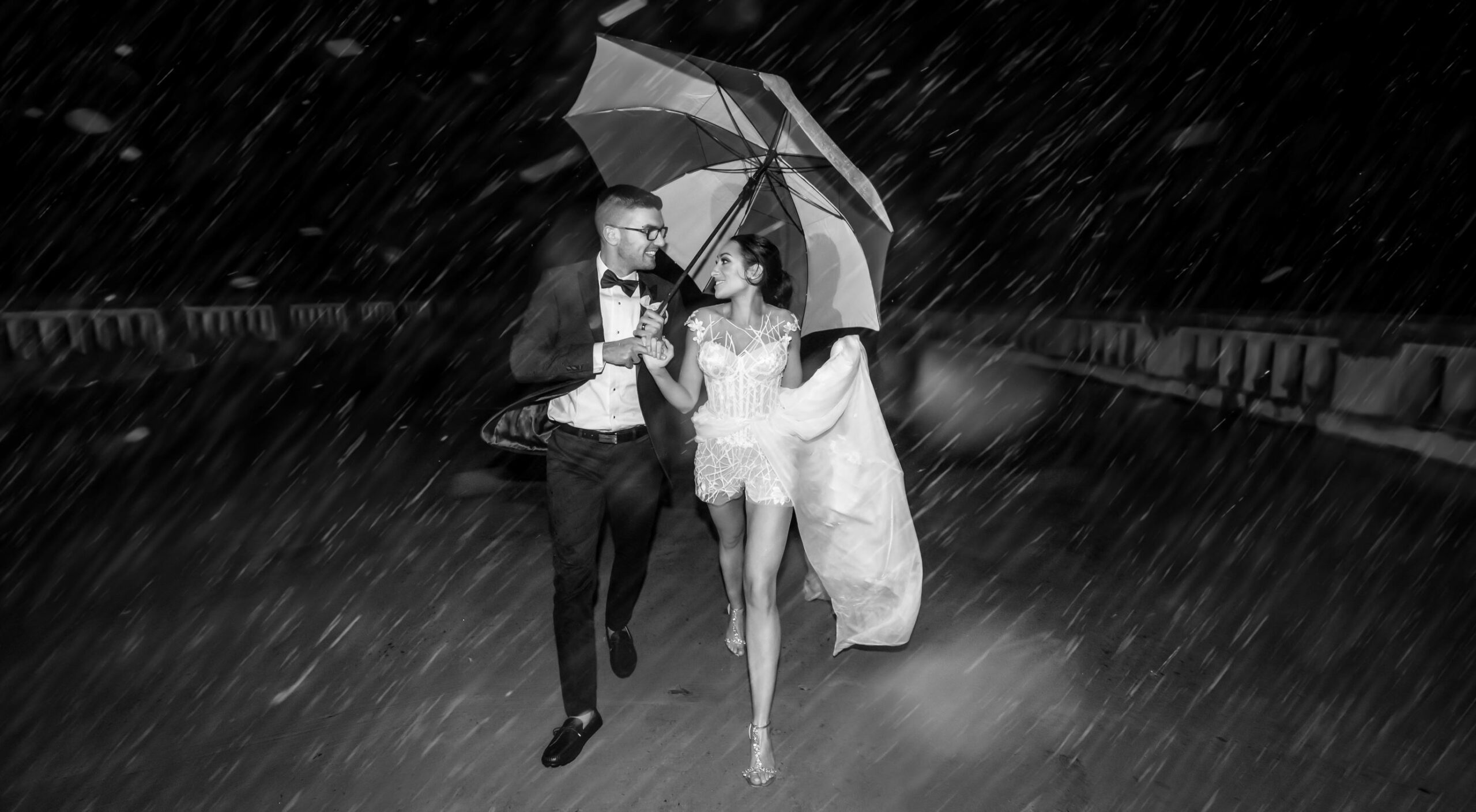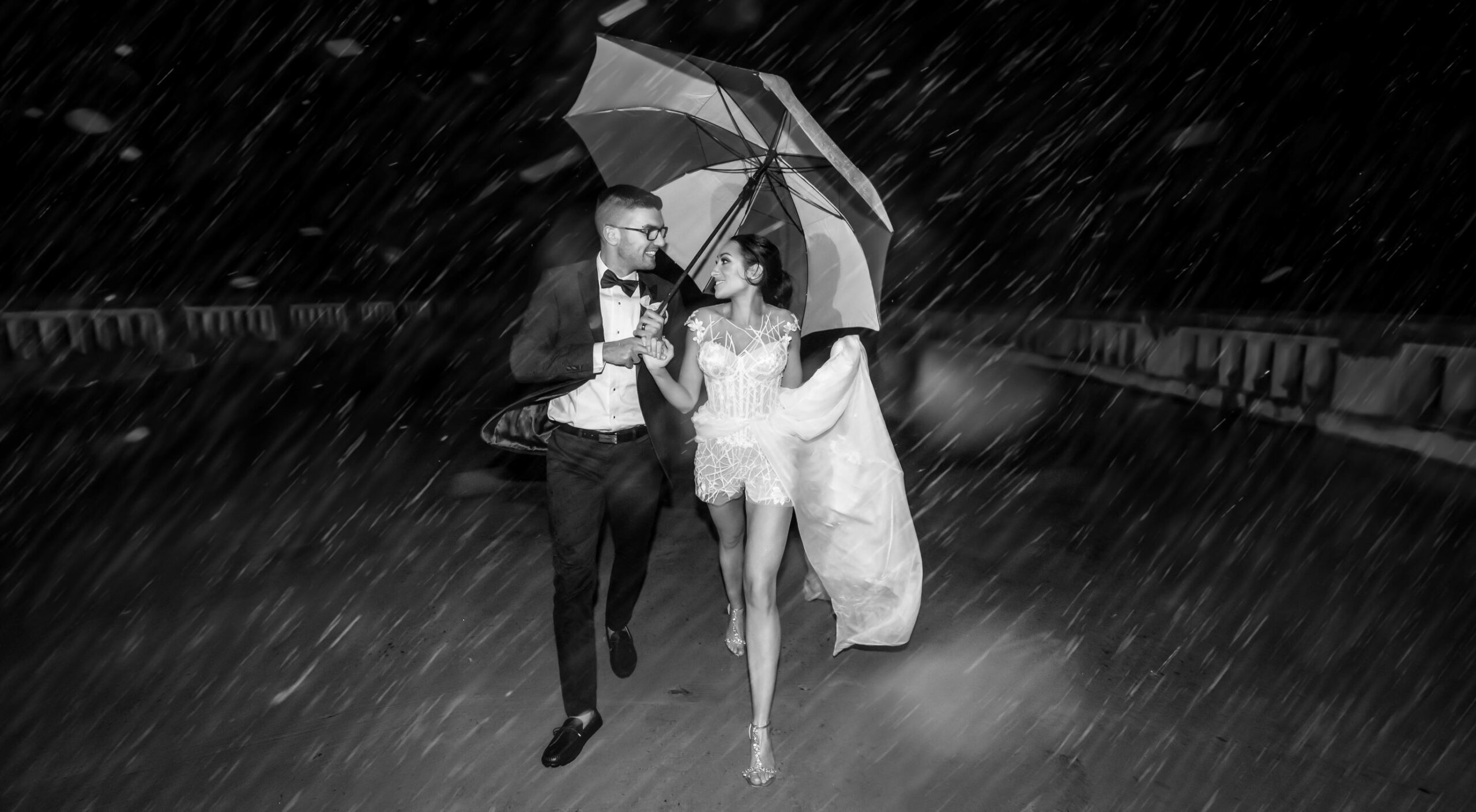 ---
Interested in booking a wedding photographer in your area? Head to our directory.
browse photographers