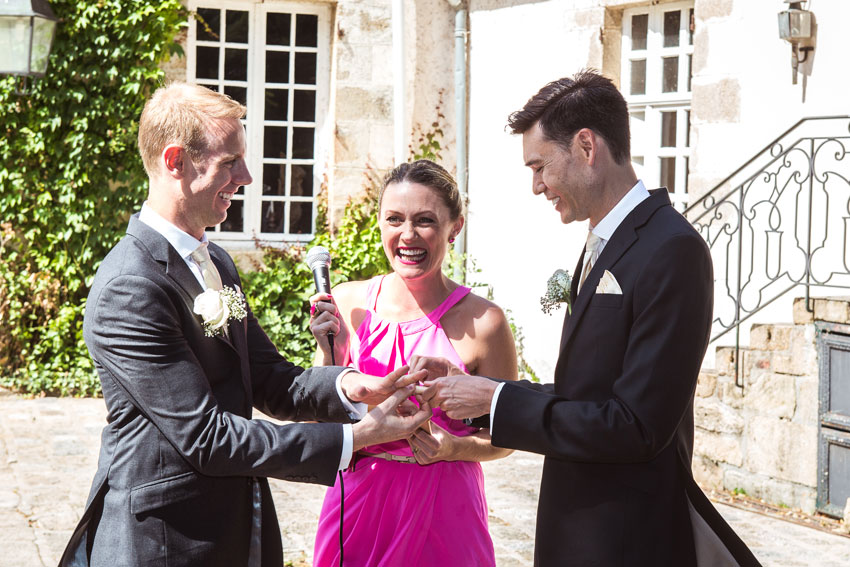 Marney McQueen has travelled the world performing her highly regarded comedy shows and has extensive experience as an actress on stage and film and now she has another role – marriage celebrant.
Sydney-based Marney had been working alongside some of Australia's best-known talents when her sister asked in 2014 if she would be the celebrant at her wedding. Not one to do things by halves, Marney agreed and completed the course to become a qualified wedding celebrant.
"It was such a special occasion to be part of and have such a significant role," she says. "I think a lot of celebrants start out that way. They do the course with a particular event in mind."
Marney has since officiated as a celebrant at many weddings, big and small. Getting to know the couples and the stories that brought them together is one of the highlights, Marney says.
"I get a real buzz out of it," she says. "Part of my job description is researching people and finding out as much as I can about them."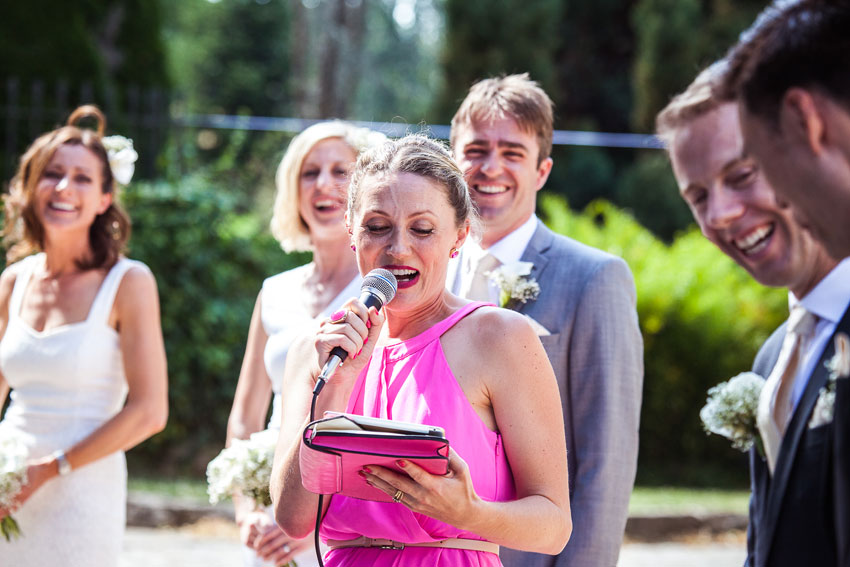 Being armed with the stories of couples and their loved ones is crucial to connecting with them and their guests on the wedding day, Marney explains.
She uses these stories to make "comedic links" between the couples. "It's a study in human relationships. What brings people together is fascinating," Marney says.
"My role on the day is to pay homage to the couple in a light-hearted and delightful way."
She officiates weddings as herself but performing in character is also a common request. Rosa Waxoffski, celebrity bikini waxer, is her most popular wedding persona.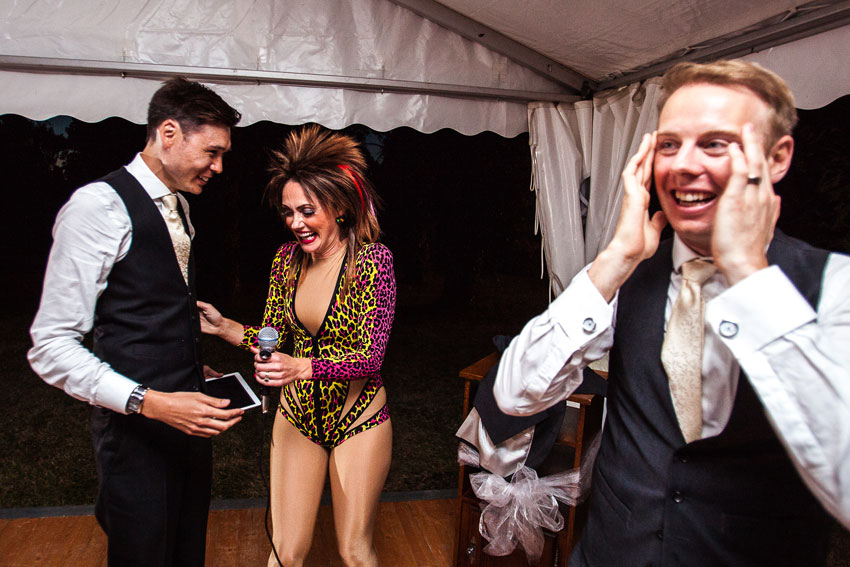 "The idea is the couple has been going to Rosa for years for their beauty treatments and she knows everything about them."
Marney, who works in Sydney and Melbourne, says appearing in character incorporates an element of surprise that can help lift the mood and atmosphere at a wedding.
Using humour can also segue into more touching moments in recounting the couple's journey.
"If people have been laughing and you slowly change the mood to something more poignant people are so willing to come along with you once their emotions are up on the surface. When you get to the heartfelt section they're right there with you. It's just magic."
Marney draws on her experience as a performer in her ceremonies but she ensures the spotlight always shines on the couple.
She has starred in many productions, including Priscilla Queen of the Desert the Musical, Hairspray and Cat Stevens' Moonshadow.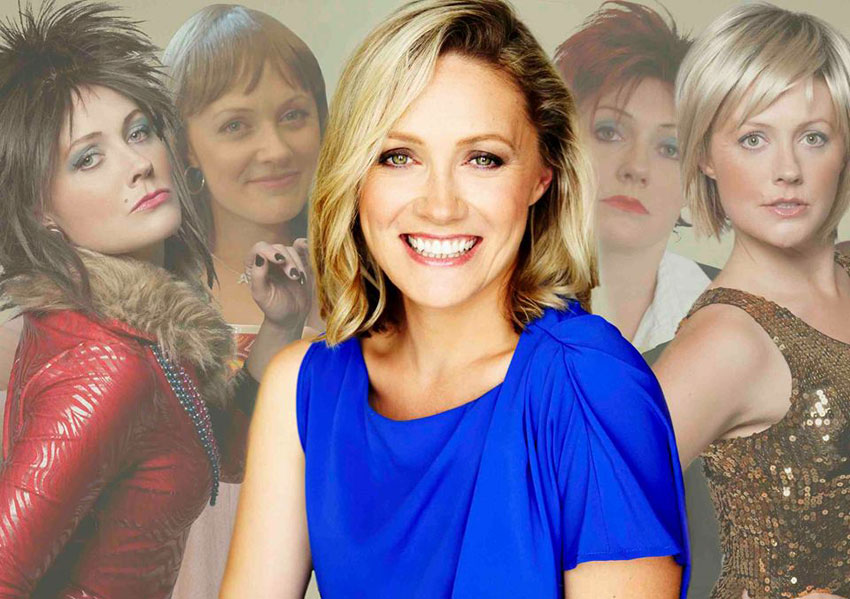 She also appeared alongside Garry McDonald in The Give and Take for the Sydney Theatre Company and in David Williamson's Scarlett O'Hara for the Melbourne Theatre Company.
Marney works regularly as a voice-over artist for radio and television and is currently the voice of ABC2.
She has toured the world with her live comedy shows, which include Rosa Waxoffski. Marney was inspired to create the character after meeting Barry Humphries and observing him in his theatre in New York.
She developed Rosa as a graduation exercise while studying at NIDA (National Institute of Dramatic Arts) in Sydney.
That character is now winning hearts offstage at weddings. "I think what people like is it's very refreshing."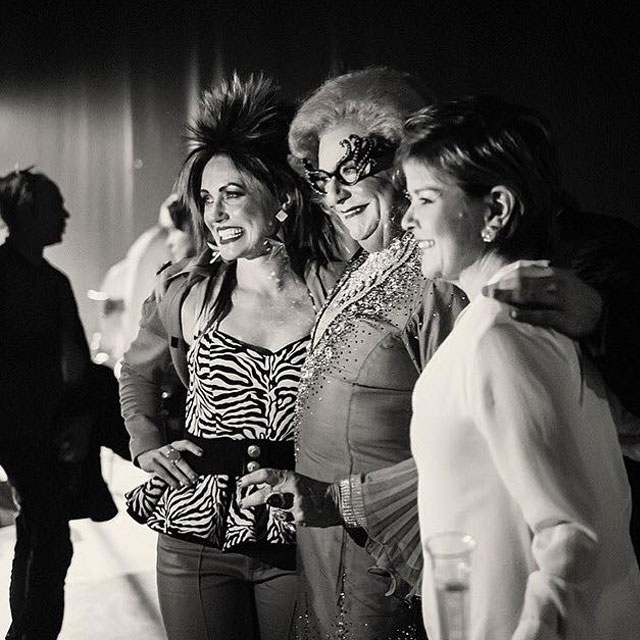 Marney says she keeps it family friendly when performing as a celebrant even in character. And although she allows couples to read a draft of her script for their wedding day, they often decline.
"They want to be surprised on the day. I think people are just so good and trusting and they want to have a good time on the day as well," she says. "They don't want to mess with what I've created. I'm very flattered by that."
She says every couple is different and not all want a comedic character officiating their wedding. She loves conducting ceremonies as herself.
Since becoming a celebrant Marney has worked at dozens of weddings in a range of sizes and styles. Some have been low-key affairs between couples getting married for the second time. Others have been much larger productions.
"But it's essentially the same thing," she says. You're telling the story of the couple whether it's an intimate setting or for 200 people. It's all about the couple."
Visit Marney's Easy Weddings profile