Are you thinking of having a long train on your wedding gown? Go for it! Make a statement monarch-style that no one will ever forget. Long trains are not only for celebrities and royals, so if you are thinking on going extra for your wedding, a long train is a must. Here's some long train inspiration for an extra bride!
The photo opportunities for a long train and veil are just countless, so if you need more reasons to do it, keep scrolling.
Natalie and Dimitrios' romantic classic wedding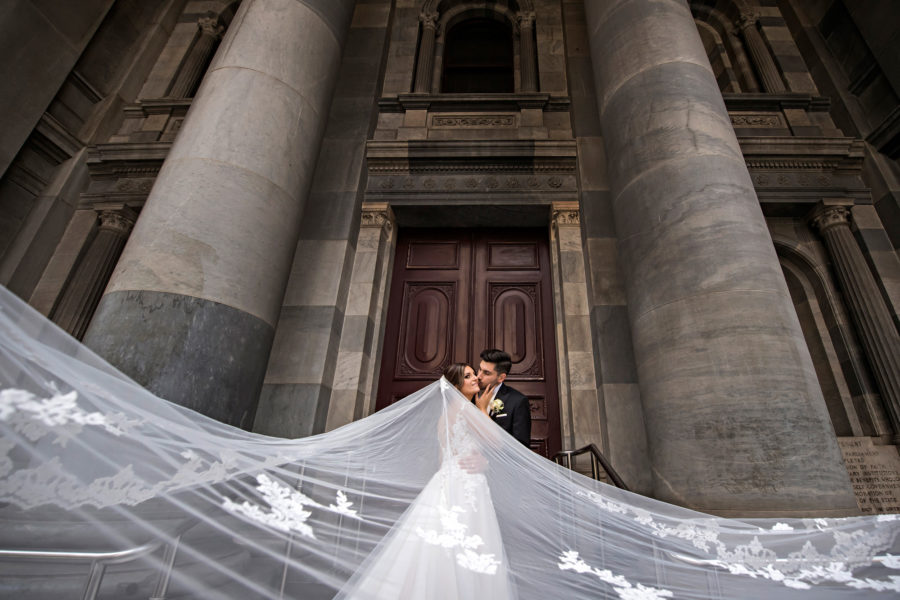 Bride Natalie, felt that her wedding dress was the best of both worlds as she was able to have a grand train and skirt but at the same time experience a fitted and romantic dress that was practical for celebration and dancing. Natalie's gown had a detachable train added on and bought her wedding dress from Jenny and Gerry's Bridal Centre.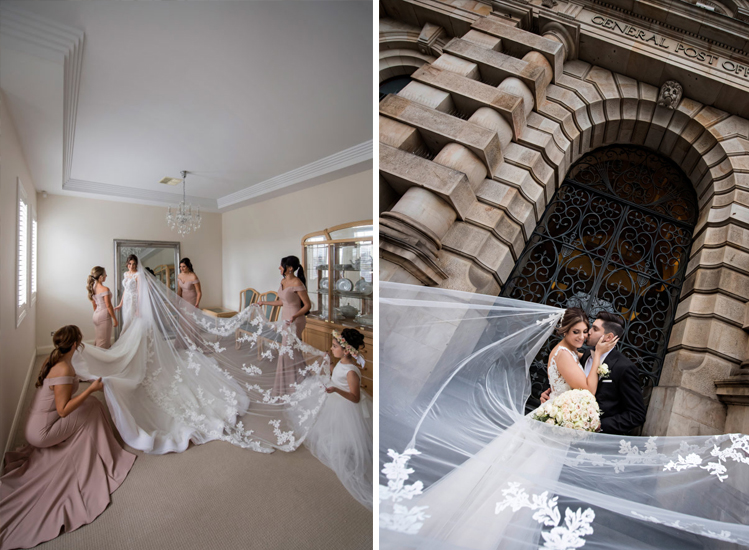 Jessica and Adam's luxury wedding
Jessica and Adam wanted their wedding to be traditional but to still showcase their personal style. The result was unique and filled with love, personal elements and tradition. It was a reflection of their love for each other.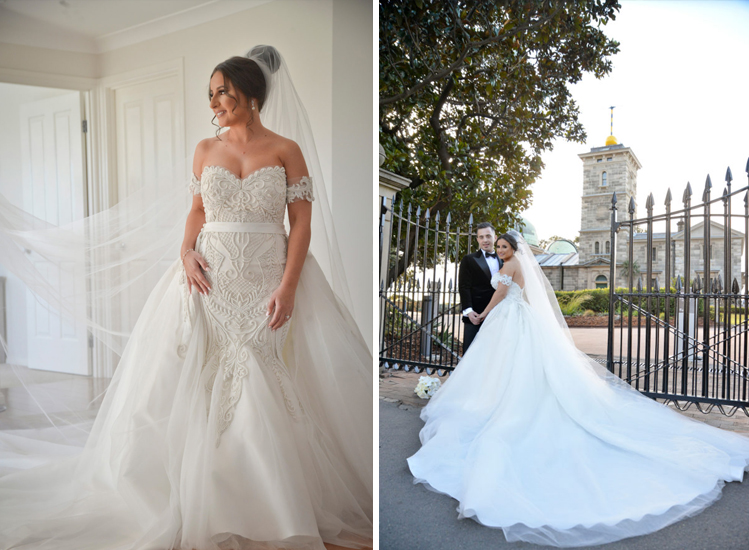 Felicia and Vincenzo's romantic wedding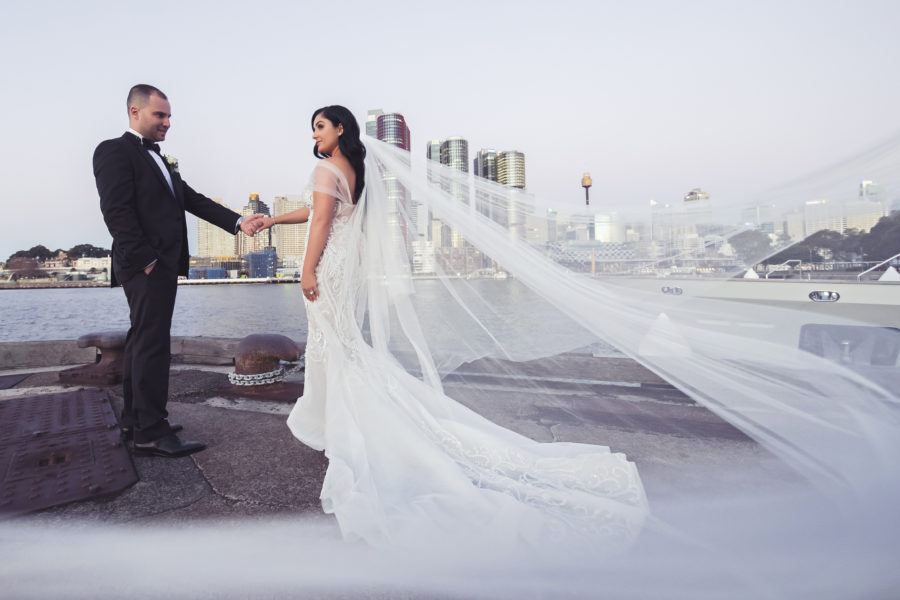 For Felicia and Vincenzo, food, family and beautiful flowers were the priorities when it came to the evening celebrations. The newlyweds wanted their wedding to reflect who they are as a couple. Their traditional ceremony was held at St Joan of Arc Church in Haberfield and the reception at the elegant Doltone House.
The bride wore a mermaid style dress with an extra long veil and train to complement her romantic wedding style.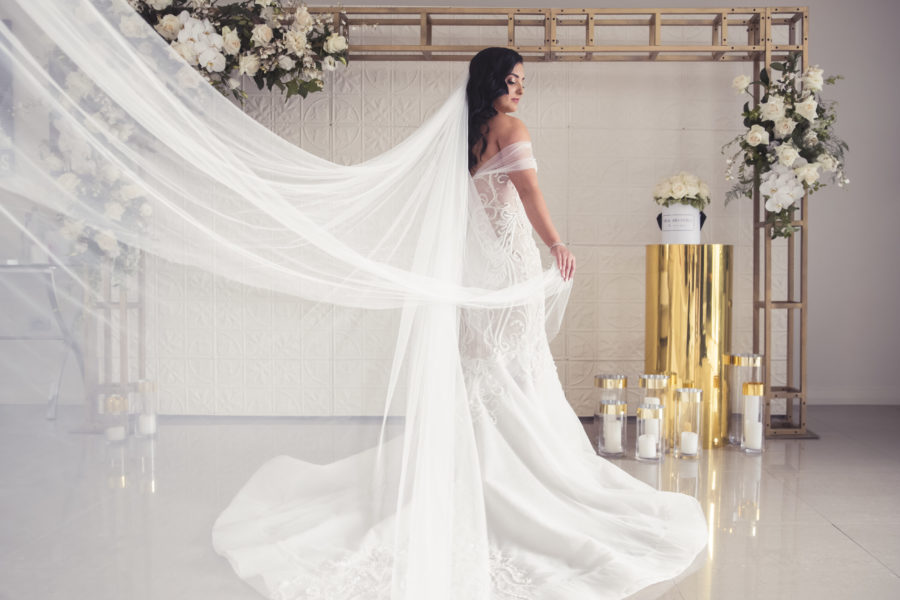 Stephanie and Jackson's whimsical fairytale wedding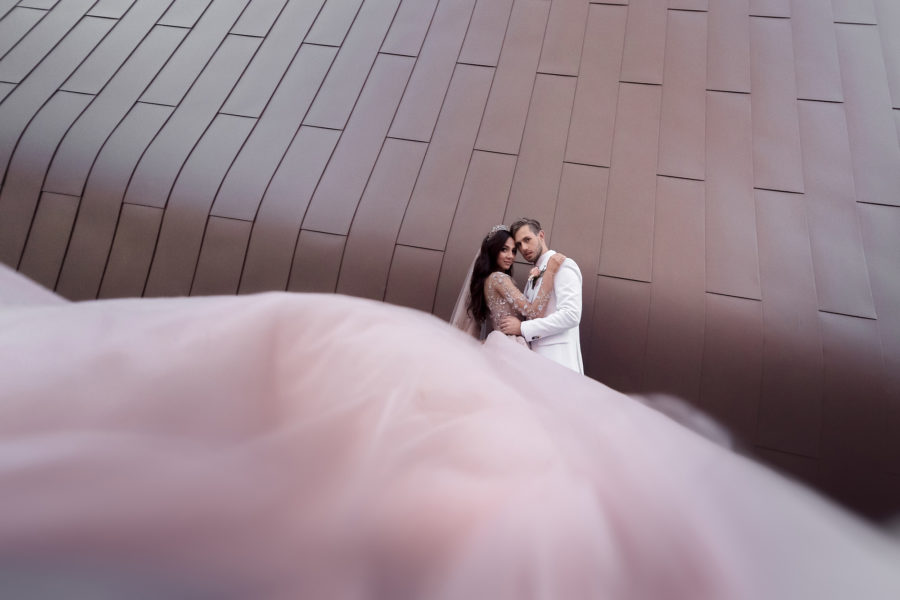 With a ceremony held on Intercontinental Adelaide's grand staircase, completed with pink blossom trees, dry-ice waterfalls, pink candles on every step and a large white cross, Stephanie and Jackson felt like royalty.
The bride fit the whimsical theme perfectly dressed in a custom fitted gown with overskirt, train and veil complete with custom lace and crystal beading throughout.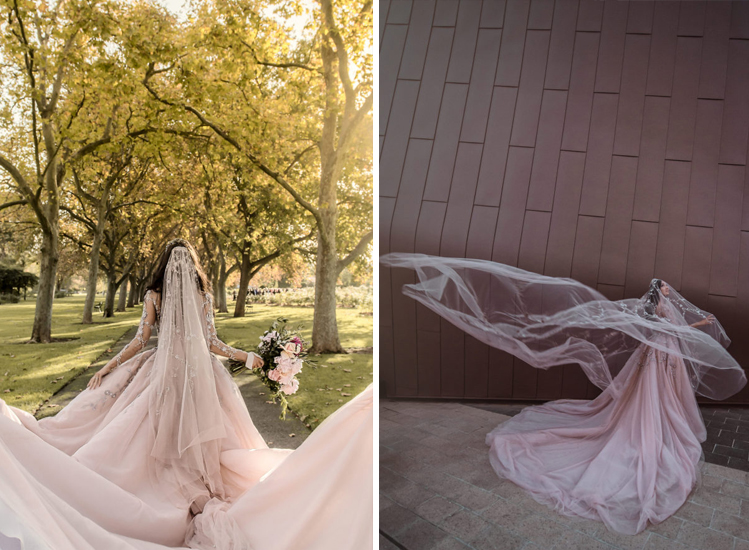 Rayan and William's elegant cultural wedding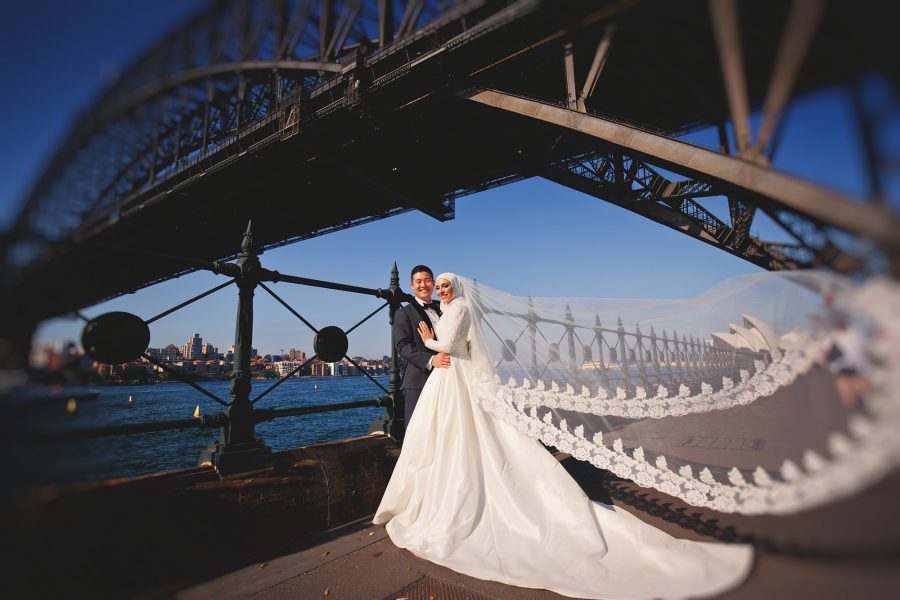 Rayan and William brought their Lebanese and Korean traditions together for their elegant cultural wedding. Bride Rayan kept her look traditional for the big day with a long-sleeved lace dress and flowing veil over her hijab.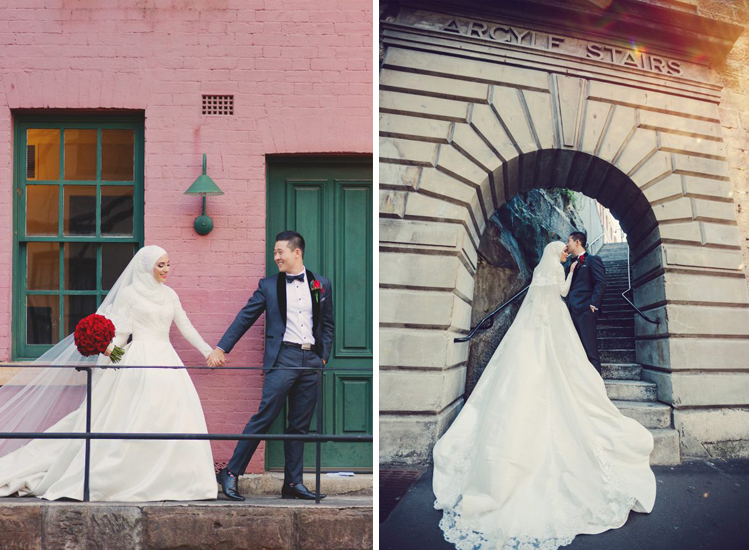 Vanessa and Adam's classic black tie wedding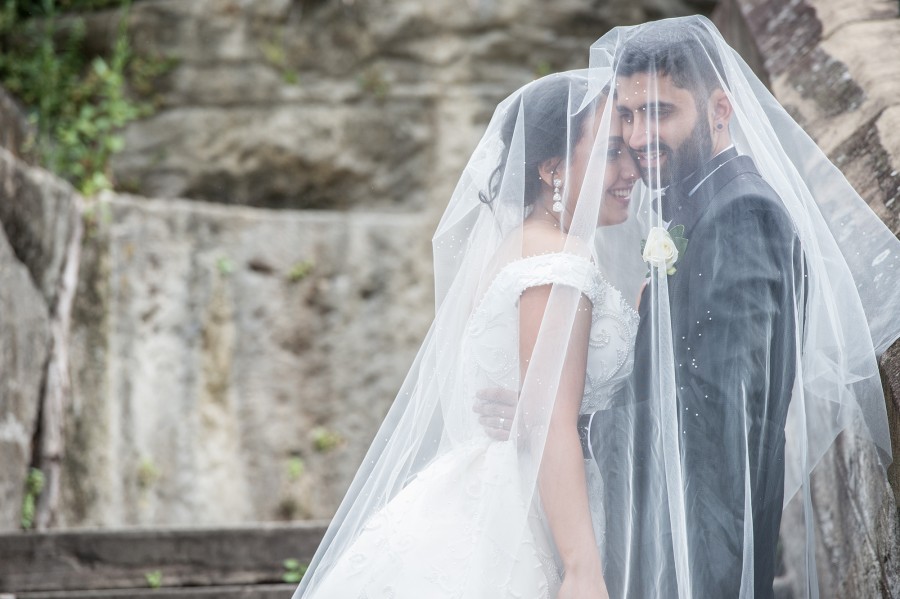 Vanessa and Adam opted for a black and silver colour theme, in keeping with a black tie wedding. The bride did all the wedding planning herself; for her wedding dress she went for a convertible wedding gown, by designer Steven Khalil, giving her a full skirt for the church ceremony and a more fitted silhouette for the reception.