When Kristy and Steve arrived at Matilda Bay and found a picnic awaiting them, Kristy put it down to just celebrating their anniversary.
"A romantic dinner didn't have me suspicious," Kristy recalls. "We ate, drank some wine, and then Steve walked me down to the water's edge."
Kristy says Steve spoke about their love, their future together, and then got down on one knee and popped the question. After accepting the proposal, Kristy saw a photographer had been there the entire time, capturing the incredibly romantic moment.
"The photos were later made into a hardcover photo album book. It was so special and romantic."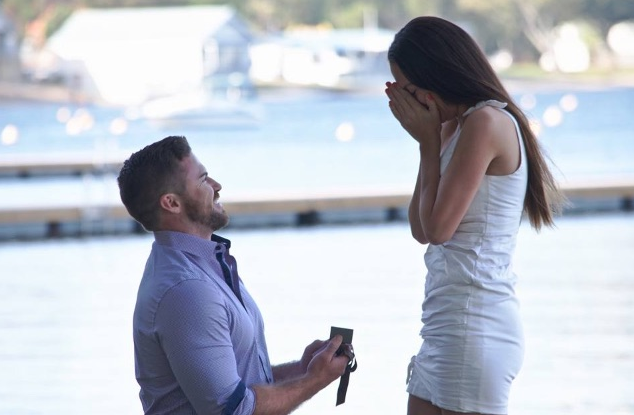 Kristy and Steve met in 2014, and have since combined their families from previous relationships and had another son together. "Our relationship is fun, flirty, romantic, loyal, and so loving. Steve treats me so well, with respect, love, he compliments me all the time, and I feel so lucky to have him."
Steve chose Kristy's engagement ring himself. "My ring is gorgeous! I love staring at it, and I still take photos of it all the time! It's so sparkly and gorgeous."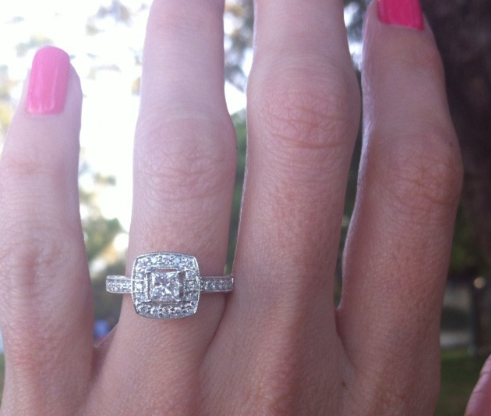 Kristy says they're aiming for a 2019 wedding, but are yet to put any deposits down.
We here at Easy Weddings wish Kristy and Steve the very best with their wedding planning journey and hope to see them featured on our Real Weddings page in the future!
Do you have a great proposal story to share with Australia? Submit it here!