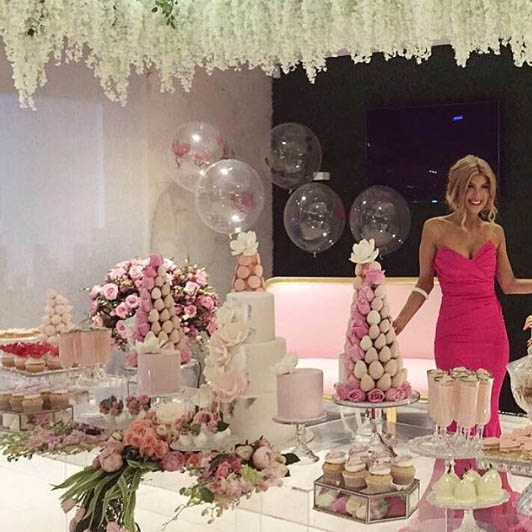 Last year, her brother held Australia's most expensive wedding and, now, it looks like Kat Mehajer has pulled off the country's costliest bridal shower.
Kat's little brother, the controversial former Auburn deputy mayor Salim Mehajer married his bride, Aysha, in an over-the-top wedding ceremony that cost more than $1 million but, it appears, Kat one-upped even him with an extravagant and most elaborate bridal shower consisting of chandeliers, hanging floral displays and centrepieces, an opulent dessert table, giant light-up letters, a DJ, belly-dancer and drummers, as well as four designer outfit changes.
[ew-supplier-carousel]
Kat wore a hot pink mermaid style floor-length gown, before changing into a white halter-neck dress, then a Grecian style mint-green Carla Zampatti gown and she finished off the celebration in a black and white evening gown which featured black sequins and a princess-style satin skirt.
Kat, whose full name is Khadijeh Mehajer, is engaged to Ibrahim Sakalaki, and the pair have not yet announced a wedding date.
And, although there were only 60 guests in attendance the blonde bride-to-be had enough sweets and decadent desserts made to cater for at least 200 people.
Among the delicacies on offer were 180 macaroons and 120 white chocolate-dipped strawberries which adorned a large perspex table, alongside trays of cupcakes, Turkish delights, cookies, three pink and white cakes and fresh roses and peonies.
The groom-to-be surprised Kat during the celebrations, turning up to share a dance with his betrothed.
Wow! If Kat's bridal shower is anything to go by we can only imagine what her wedding will be like!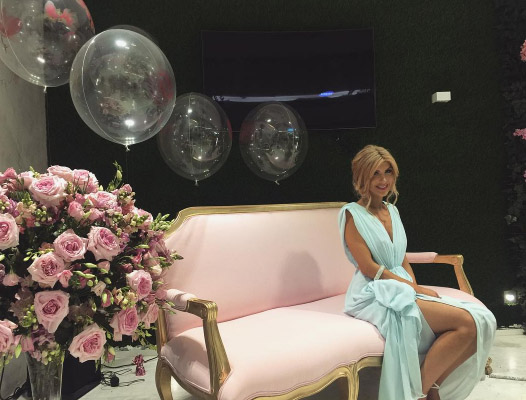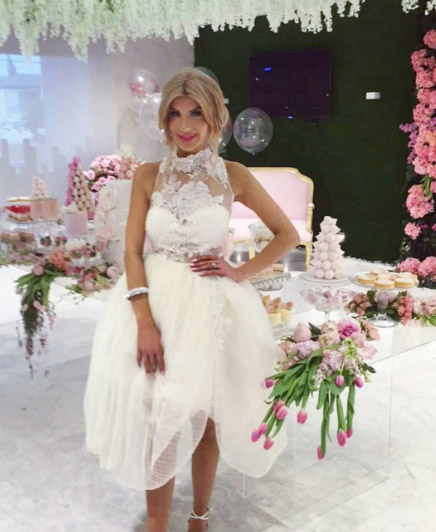 Our Doll KAT at her Bridal Shower ❤️ Wearing the Stella Gown by @portiaandscarlett All thanks to the girls at @dollhousexoxo_topryde @iks2016 ❌⭕️❌⭕️ #stella #pink #white #bridalshower #amazing #iks2016 #goingoff #party #love @dollhouse_xoxo ™@dollhousedolls