Although the definition of what constitutes an intimate wedding is up for debate, what is certain is that having a more private affair opens up a world of opportunities that simply aren't possible when you are planning for lots of guests.
So how many guests do you need to plan for in order to fall into the category of an intimate wedding? Numbers range from 50 up to 80, while 100 is considered by some as an average size.
Here are some ideas for intimate weddings that you'll adore, and may see you reconsidering inviting the extended family and work colleagues.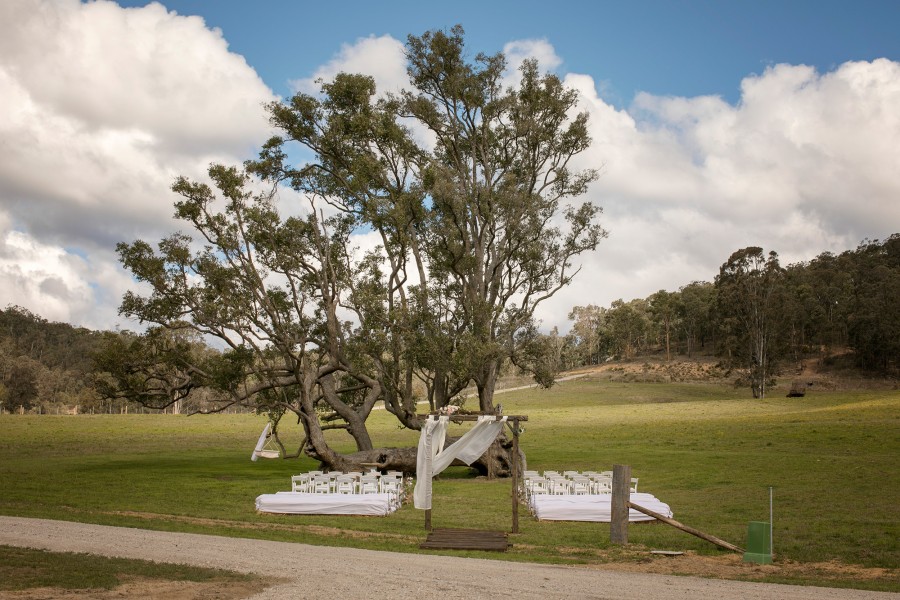 Intimate venues
With a small number of guests, you will need to seek out an appropriate sized venue. Hosting 50 guests in a venue that can hold 200 will make it look like no one has turned up for your big day, even if every single invited guest is there.
The great news is, you can seek out intimate venues that are automatically ruled out by couples holding larger weddings simply due to logistics. You can check out restaurants, bed and breakfasts, historic homes, and even set sail on a boat.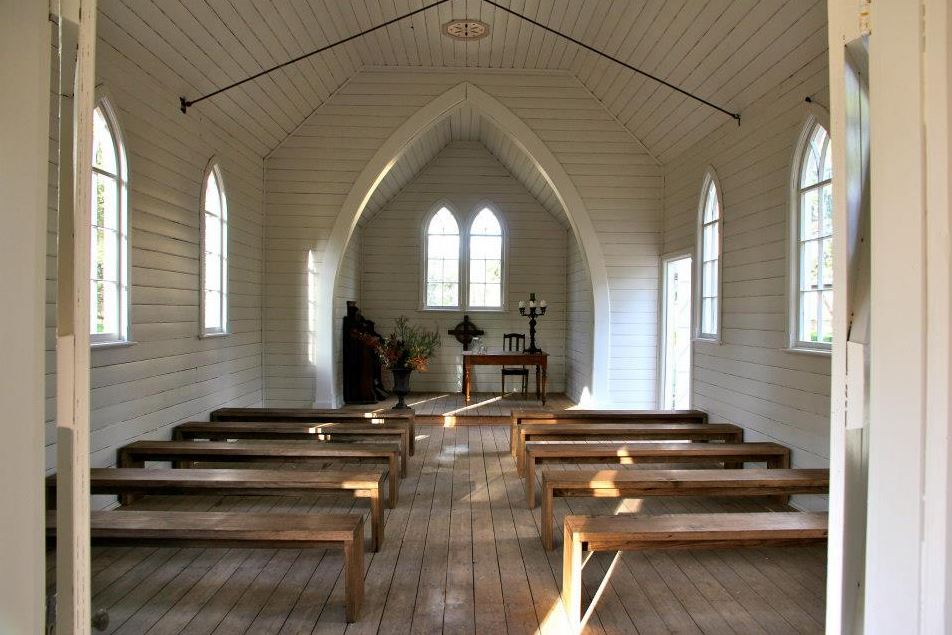 A circle ceremony
A popular trend for weddings with less guests is to have them arranged in a circle around the celebrant and the couple getting married. This gives every guest full view of your wedding and allows them to really feel part of your big moment.
A guest-made bouquet
This is an emerging trend where brides have their bouquets made with the help of their guests as they walk down the aisle. In larger weddings, the honour of handing the bride a flower lies solely with those lucky enough to have a position along the aisle.
For an intimate wedding, every guest could pass you a flower as you make your way towards your eager fiancé. It is a beautiful way to symbolise how important your family and friends are and will be throughout your marriage.
Do away with the wedding party
When the majority of your guests are who you would consider to be your nearest and dearest, you can consider not having a wedding party. This will allow all of the focus to be on you and your partner, and will avoid any hurt feelings.
If you would still like to bestow the honour upon a sibling or best friend, keeping it to one or two attendants at most will allow you to keep a good balance.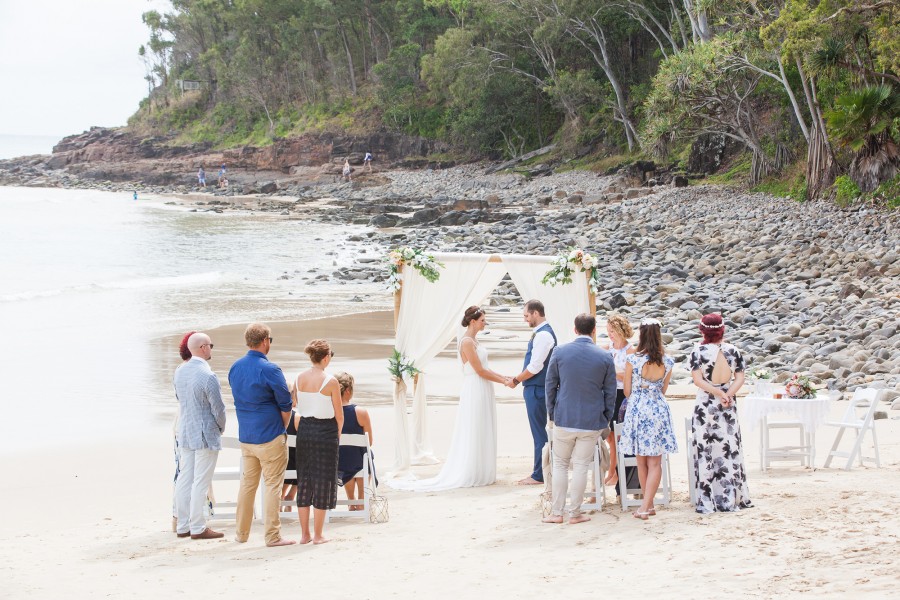 Start off with a toast
Instead of going for the traditional processional to start the ceremony, get your guests together for a little wine and cheese before the ceremony to allow them to meet one another and create a festive atmosphere.
Then, when you and your partner are ready to begin, you can call a toast and everyone can then move into their seats or find a position to stand ready for you to say 'I do.'
Create a memory book
You can pass around a book with blank pages to your guests, along with some pens or coloured pencils, and ask them to write down a memory or experience they have shared with you individually or with your partner as well.
If they are artistic, you could ask them to draw that memory.
With every guest taking a page each, (maybe more if they get right into it) you will have a guest book that is far more precious than the traditional sign-and-comment variety.
An inclusive reception
Not having to arrange hundreds of people into a large hall means you can get more creative in the way you set guests up to enjoy your reception.
In a smaller venue, you can set up tables in a large square so everyone can see each other. You will get the feeling you are enjoying a big family meal with all of the people you love.
You could even consider a more family-meal inspired menu with bowls that guests can pass around and help themselves from instead of the more traditional alternate drop.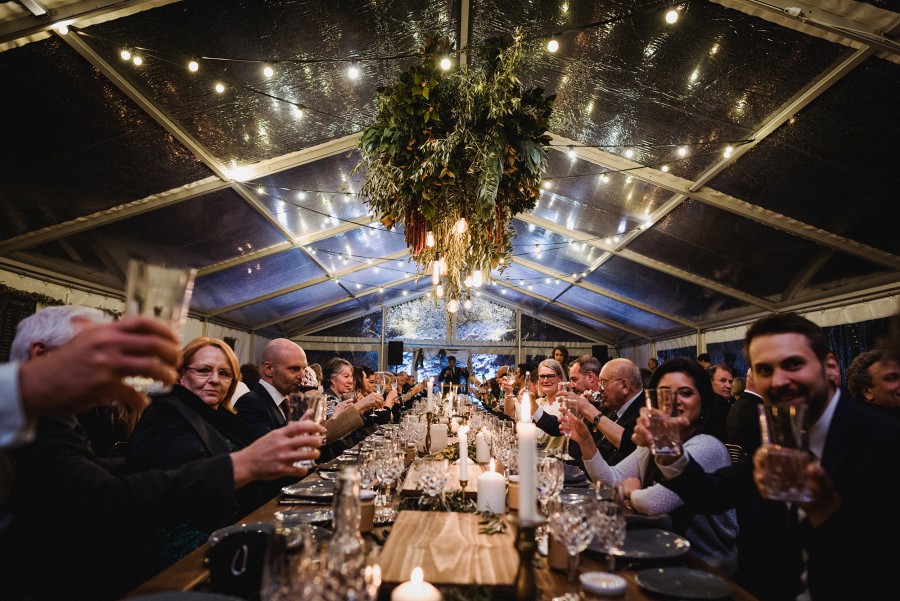 Slideshow time
While guests will ooh and aah at slideshows of you and your partner growing up, meeting and falling in love, they will be absolutely enraptured by a slideshow that also stars them as well.
Pulling off something this personal would be a logistical nightmare for couples holding a large wedding, but with a more intimate gathering, you might just be able to pull it off. It will be worth the effort to see the reaction of your guests on the day.
Time to learn
Once all of the guests have settled in at the reception, you can have an open-mic session where people can share their relationship advice, marriage truths they have learned in their own journeys, and share stories of challenges they have overcome.
It till not only provide a unique source of entertainment, but will help to bring everyone in the room closer together.
Capture the moment
Ask your photographer to ensure they get photos of all your guests. In larger weddings, you will often get precious photos of your immediate family and a large group photo with all of your guests.
But in the case of intimate weddings, you can request photos of couples, smaller family groups, or even photos of your best friends, work colleagues, and other compilations.