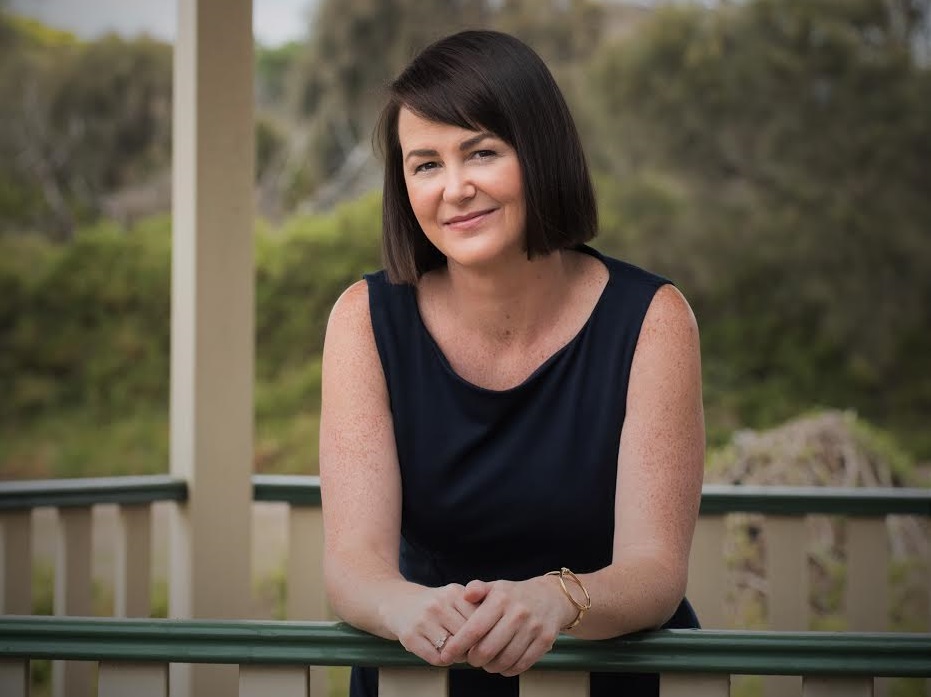 When most couples think of their wedding celebrations their minds often turn to the party at the reception. But marriage celebrant Naomi Korolew says many couples are unsure how to start planning for their ceremony, even though, without it, there wouldn't be a wedding.
Naomi believes the ceremony should not be something the couple and guests feel they must endure before the party starts. Instead it should be enjoyable, meaningful and memorable for all involved.
Couples choosing to be married by a celebrant are often unaware of the myriad choices available and fall back on a traditional format.
But Naomi – who officiates wedding ceremonies in Melbourne, the Mornington Peninsula and Yarra Valley – prefers to structure ceremonies in a modern way that holds the attention of all who attend – above all the couple.
"You should never be bored at your own wedding," she says.
"I don't include anything in a ceremony that isn't about the couple, specifically requested by the couple or a legal requirement," she says. "I keep things personal, which keeps guests engaged too."
The five crucial things
Naomi explains there are several legal requirements that must be observed for a couple to be officially married.
1. The celebrant must introduce him or herself using their full name as the person with the legal authority to conduct the marriage.
2. A legal vow must be exchanged and spoken aloud by both the bride and groom. There is a prescribed set of words but beyond this couples can write their own vows.
3. Two witnesses over the age of 18 must see and hear everything that is said during the ceremony. They will be required to witness the couple's signatures during the signing. Witnesses can be friends, relatives, parents or grandparents. Naomi says this can be a special way to include people close to the couple. Couples and witnesses are legally required to sign two marriage certificates and the Marriage Register, but this doesn't have to occur during the ceremony. Couples can choose to do this afterwards if they wish.
4. Each of the couple's names must be said in full at least once during the ceremony, which usually happens during the legal vow.
5. Marriage laws also require celebrants to deliver the "monitum", which is a set of words said during the ceremony. It reminds the couple of the "solemn and binding nature" of marriage.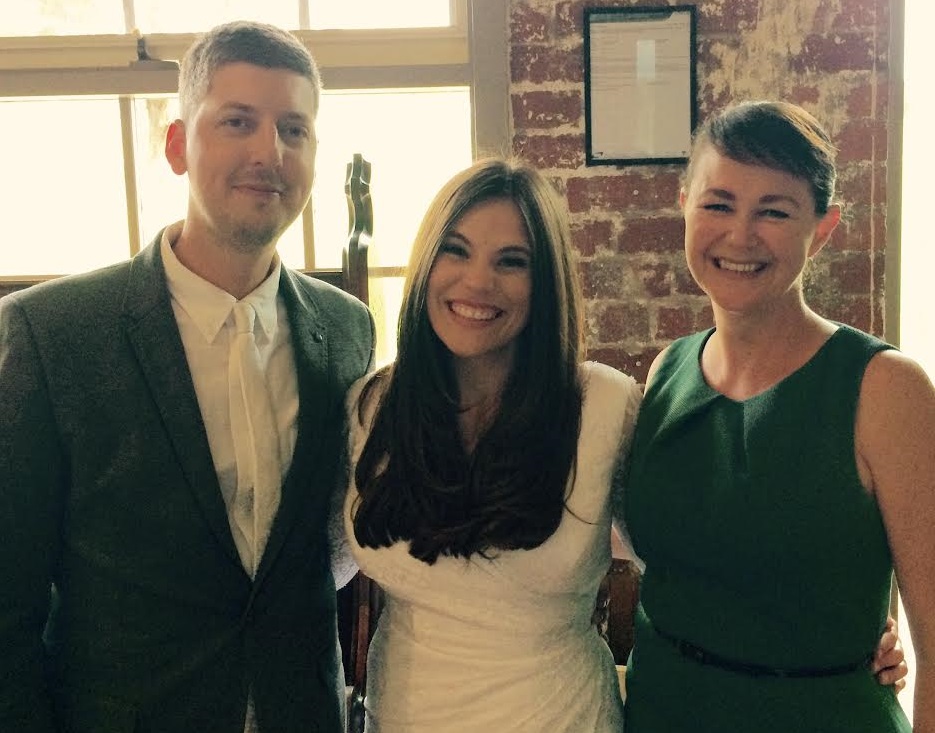 The rest comes down to personal preference
Beyond the legal requirements, Naomi says couples should choose the customary elements of wedding ceremonies that appeal to them.
Exchanging rings has no legal significance although it has become a traditional part of ceremonies after the vows.
Naomi talks couples through all the choices available to them and encourages them to discuss why they want to include each element of the ceremony.
"If they can't think of a good reason to include something I encourage them to leave it out," she says. "They may want to include a reading or a ritual, so we talk about why and I weave the reason into the narrative so it actually complements the ceremony."
Family, friends or the celebrant can perform readings. Song lyrics, old birthday cards or letters, emails or text exchanges can make fantastic, fun and personal readings.
Couples will often to choose to have an unplugged ceremony, where mobile phones are switched off. However Naomi also encourages couples to decide on a social media policy for their ceremony. If couples want to use a hashtag or ban posts to social media this can all be relayed before the bride even arrives.
In modern ceremonies there are no rules for the bride's entrance, Naomi says. Some choose both parents but many brides walk themselves down the aisle. Sometimes the bride and groom arrive and do it together.
Incorporating culture
Cultural rituals, both modern and ancient, also offer more options for ceremonies. Naomi believes the most meaningful rituals are often culturally relevant, like breaking the glass in Jewish culture or the Scottish custom of pinning the tartan. Rituals involving children are popular ways to demonstrate the forging of a new family circle. But this doesn't have to involve the popular practice of pouring sand into a jar. Couples can allow their creativity free rein to invent something personal and relevant to their family.
The asking
Otherwise known as the "I do" moment, "the asking" has become a key moment for many couples getting married. The celebrant traditionally asks the bride and groom the well-worn series of questions – whether they take the other to be their lawfully wedded spouse in sickness and health, for better or worse. However, there is no legal requirement for this to occur. So if couples want to include an asking they can have the freedom to write their own questions.
Hoping for change
The Monitum, which celebrants must say by law, states that marriage is between a 'man and a woman'. Although Naomi says that about 80% of her clients request that she includes an additional statement which expresses their hope that laws will soon change to allow same-sex couples the right to get married.
You can find her on Facebook here.  
You can read her free eBook here – The Top 5 Wedding Ceremony Mistakes – and how to avoid them.
And view her website here.