If you're planning a destination wedding at a tropical resort, you're already one step closer to crafting a unique and unforgettable celebration. While resort weddings in places like Fiji or Thailand can be beautiful just because of the setting, adding a few personal touches can make your day feel that much more like your own special occasion. So, grab a piña colada and let's explore some creative inspiration that will make your destination wedding a true reflection of your love story and the coming together of your two vibrant personalities.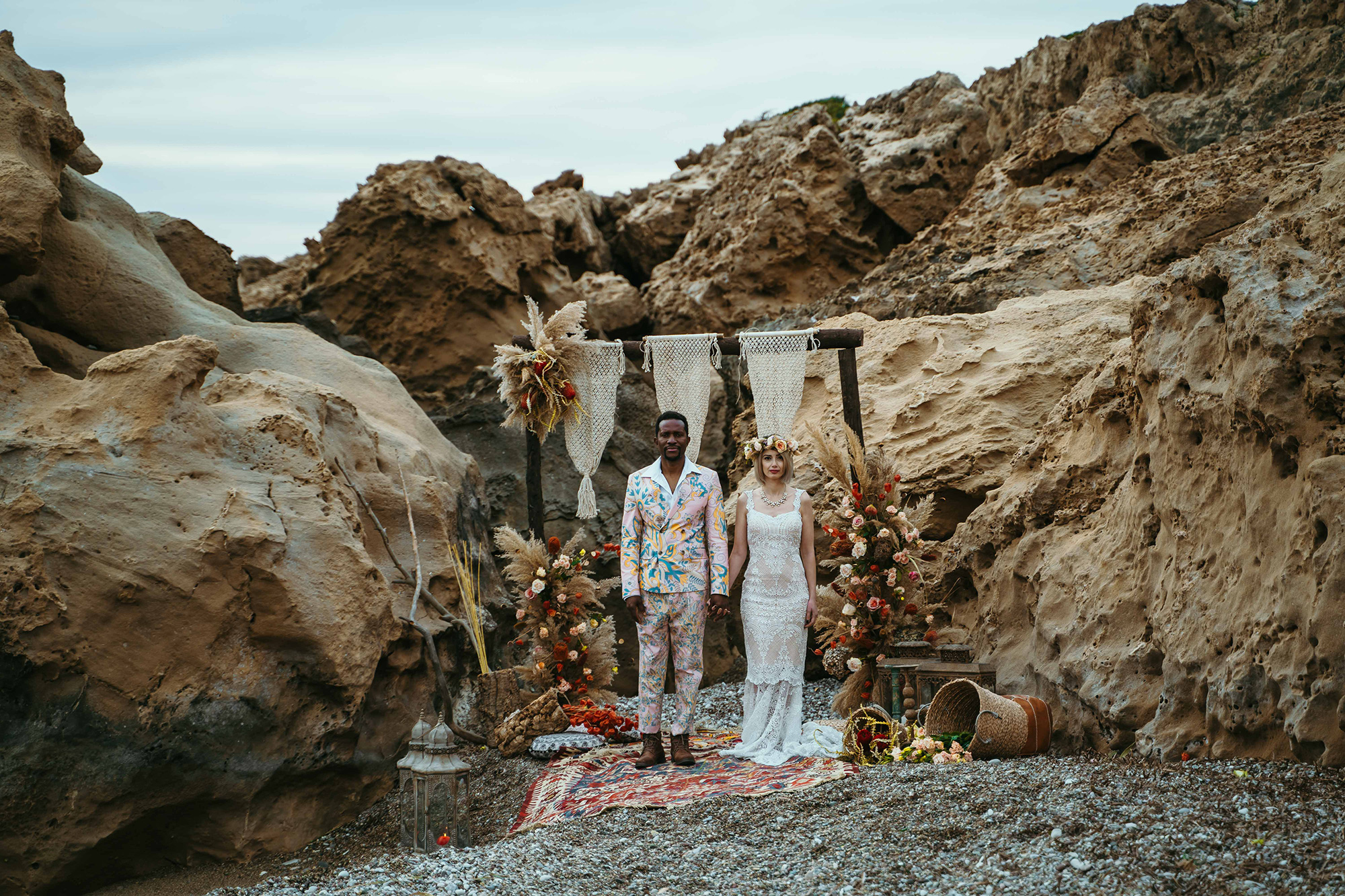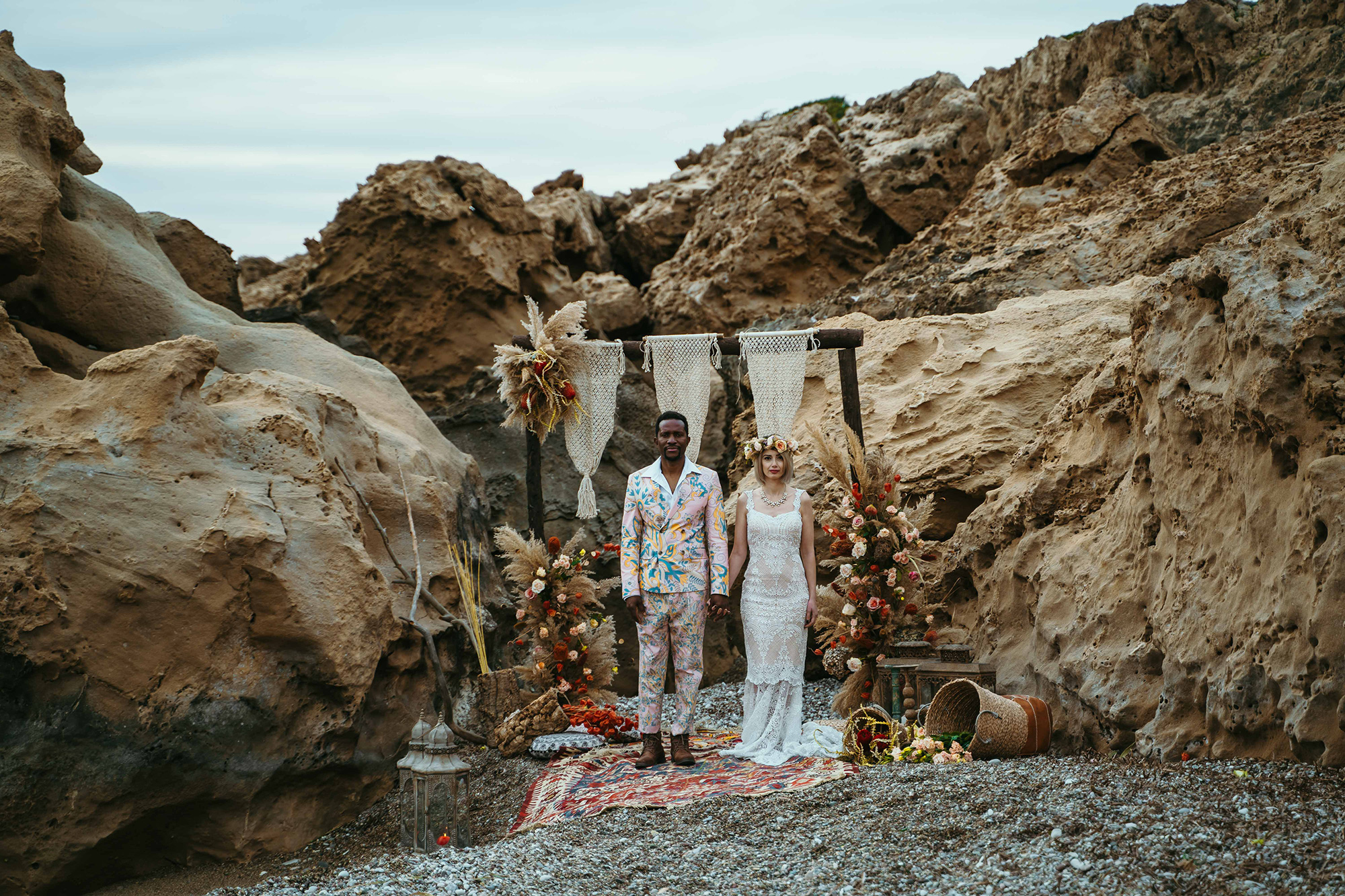 Don't get us wrong — when your guests get the invitation to a wedding in some dreamy destination, their first thought isn't going to be, 'Gosh, another one?' You're destined for gorgeous visuals, VIP service, and unforgettable memories — but when it comes to resorts and other popular, inclusive destination wedding venues, you might be worried that the packages result in a one-size-fits-all wedding.
In reality, even within those package options, there's usually a lot of space to customise the experience and the decor to fit your personal style. It's much easier than you might think to personalise your wedding, and you don't have to break your budget or ask for massive alterations to your wedding package to do so.


Here are our destination wedding experts' tips for ensuring your wedding feels unique to you as a couple.
Get Creative with Wedding Branding
View this post on Instagram
A destination wedding is already unique — take it another step further by branding your wedding in fun ways.
Create a logo. Whether it's merging your and your partner's initials, a cute little drawing representing your relationship, or something to do with your travel or destination, a logo is a great way to make a wedding feel like it's yours.
Hand out wedding merch. Consider handing out some cute wedding merch to guests before the trip. Luggage tags, hats, sunglasses, or tees are simple favours that your guests will actually use. Plus, these kinds of things can mark them as members of your travelling wedding party.
Make a glad-you-made-the-trek goody bag. Your hotel or resort can help distribute these to each guest's hotel room as a welcome gift. The bag can be stamped with your wedding logo and filled with travel essentials specific to the location, like local sweet and salty snacks, cold drinks, sunscreen, mosquito spray, and a local guide suggesting things to do nearby. A few self-care products like eye masks, relaxing bath salts, or aromatherapy candles can also be a nice touch, nodding to the end of a big trek to get to the hotel.
Embrace Your Chosen Destination
View this post on Instagram
You chose this gorgeous location for a reason, so why wouldn't you lean into the local customs that make that place so special? If you wanted to have a standard wedding, you would have just stayed home. Here are some ways your wedding can reflect the destination.
Incorporate traditional customs. Embrace the local culture by including traditional customs in your ceremony or reception. It could be a ceremonial dance, a symbolic ritual, or even incorporating traditional attire — all where appropriate.
Signature drinks and cuisine. Showcase the flavours of the destination by serving signature cocktails inspired by local ingredients or featuring regional cuisine during the reception. Your event manager should be able to help with suggestions if you're unsure about what the region is known for in food and drink.
Decor and ambience. Infuse the venue with elements of the local culture, such as vibrant colours, traditional textiles, or local artisanal crafts or artwork. You'll create an immersive experience that reflects the spirit of the destination.
Personalise Your Ceremony
View this post on Instagram
Sometimes the best ways to personalise your wedding are the simplest — but you'd be surprised how often these little things are overlooked!
Write your own vows. You've already shown that you're willing to go the distance for this love — but you should still spell it out in your vows. Express your love in your own words, and share your promises, memories, and dreams for the future with heartfelt authenticity.
Embrace meaningful rituals. Create unique rituals that hold special significance to you as a couple. It could be a handfasting ceremony, a sand ceremony, or a ritual symbolising your growing love and commitment. Ask your local celebrant for recommendations as well, as there may be local customs you'd like to incorporate into your day.
Involve loved ones. Invite family and friends to participate in the ceremony by sharing readings, singing songs, or offering blessings. Their presence and contributions will add an extra layer of love and intimacy.
Curate Memorable Experiences
View this post on Instagram
You'll really bust out of the destination wedding package mould with these unique ideas that will bring some personal pizazz to your day.
Unique entertainment. Surprise your guests with unexpected entertainment during the reception, such as a fire dancer, live local musicians, or unique cultural performers. This will add an element of excitement and create a truly memorable experience.
Interactive guest experiences. Set up interactive stations or activities that reflect your passions and interests. It could be a DIY photo booth with props inspired by your love story or even a dance lesson. Think about experiences you've loved in the area and ways you can incorporate that spirit into your wedding festivities.
Adventure-filled excursions. Offer your guests a taste of adventure by organising group activities like snorkelling, hiking, or zip-lining. Let your wedding festivities extend beyond the ceremony, creating lasting memories for everyone — and take lots of group photos along the way!
Just because you're away from home doesn't mean you have to lose the personal aspects of your wedding. By infusing local culture and creating opportunities for memorable experiences, you can ensure everything feels authentic and true to you. Remember, your wedding day should express who you are as a couple, filled with love, laughter, and unforgettable moments!
---
DISCOVER DESTINATION WEDDINGS