Arranging a hen's party sounds simple enough, but trying to get a group of girls to agree on anything can be a political nightmare. There are bound to be key decisions that you will have to take, whether you are the bride organising the party yourself, or the maid of honour arranging the event on your friend's behalf.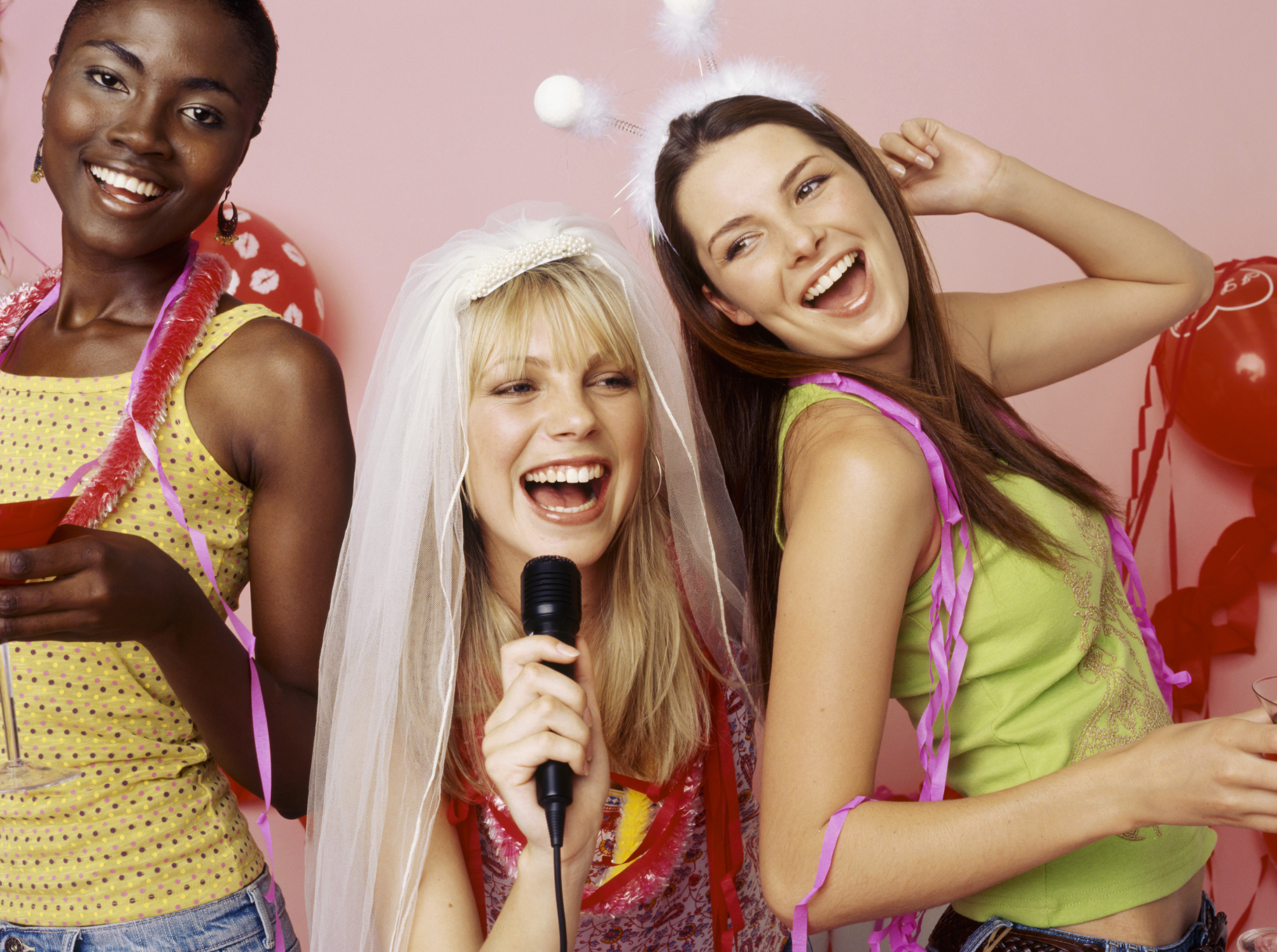 Here are some of the common hen party dilemmas faced by hen's night planners and some of the ways to resolve them:
Dilemma 1: Should the hen's night be a surprise or planned with the bride?
The majority of modern hen's nights are arranged in consultation with the bride. They may not know everything that is going to happen on the night, but they usually know the date, who has been invited, and where the party is going to start. However, it can be more fun if you can pull off a surprise hen's night; the bride can't be disappointed by something she isn't expecting!
When deciding whether to make the hen's night a surprise consider the personality of the bride. Is she a spontaneous person or does she like to plan everything weeks in advance? Does she pack to go on holiday the hour before she leaves for the airport, or is her suitcase ready for days beforehand? The first type of personality will love a surprise party, the second will hate it.
Also consider whether you have the resources to pull off a surprise party. Will you be able to contact all the people she'd want to invite, and will you be able to arrange a date when you know for sure she doesn't have anything else planned?
Dilemma 2: Should mothers be invited?
Traditionally, the hen's night was mainly for female family members, and possible a few family friends, but as hen's parties get more raunchy and raucous, fewer brides-to-be are inviting their mothers or mothers-in-law, and just partying with their mates.
Before you decide whether they should be on the guest list, consider the age and behaviour of the mothers, and their relationship with the bride. If they are young and open minded enough to enjoy the hen's party, and the bride wants them there, it's great to invite them along. Just make sure you invite mother-in-law and any sisters-in-law if you are inviting mother.
The type of hen party will also influence whether mothers get an invite. If it going to be an all night drinking and dancing session, complete with naughty dares for the bride, they may prefer not to attend. If it's going to be a spa day followed by a meal, on the other hand, they'd probably love to come. You can always compromise and have an afternoon tea that the mothers can attend, followed by a raucous hen's night once they have gone home.

Dilemma 3: Stripper or no stripper?
Some girls feel that a hen's party isn't a hen's party without a male stripper, while others can't think of anything worse. This one is totally down to the personality of the bride. If she's uncomfortable with seeing a stripper it's a definite no, but if she seems open to the idea then go ahead; it's her last night of freedom after all.
There are various degrees of stripper and if you don't actually want to move the party to a strip club you could just hire one to come to the party venue. It is up to you whether they take everything off or leave a little to the imagination, and you can specify whether touching is appropriate or not. If you do hire a stripper, make sure everyone will have had at least a couple of drinks before they arrive, and that any photos taken are well controlled!
Dilemma 4: One night or more?
It is becoming more common for hen's parties to take place over an entire weekend, perhaps including a shopping trip, a dinner, a night out, and then a spa day to recover. Taking a trip to a different city, or even abroad, for a hen's party can be a great way to get that party feeling.
Of course these types of hen's party can be very expensive, and you will need to judge whether the people the bride wants to invite can afford it. If you are arranging the party with the bride she will need to decide whether she would rather have a simple one night hen's party that a lot of people can attend, or a really fancy weekend do that only a few friends can come to.