Image: Gabe McClintock 

Image: Gabe McClintock 
You needn't have Rapunzel-length locks to rock a gorgeous hairstyle on your wedding day. Here's proof you can be a stunning bride, even if you prefer your hair short or are considering giving your tresses the big chop.
Tousled waves
Tousled waves add texture and volume to a blunt chop and create an edgy yet glamorous look for brides who want to take a contemporary approach to their wedding day style.
Image: Simon J Coulson Photography
Soft texture
A short pixie-crop can be softened with a slight curl in the fringe. Pair with earrings for a simple and elegant bridal look.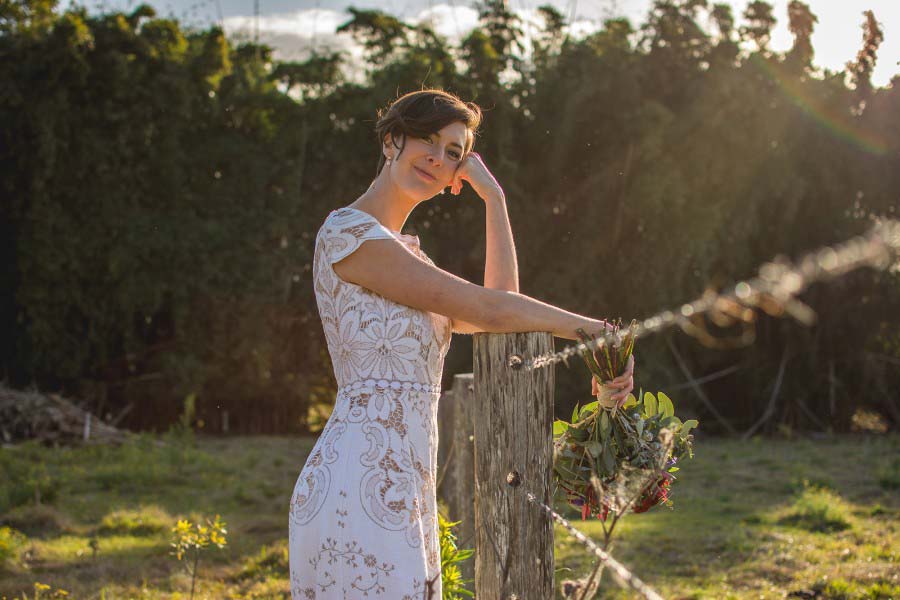 Beachy wave
Perfect for a beach wedding, the relaxed beachy wave is effortlessly pretty and suits most make-up looks.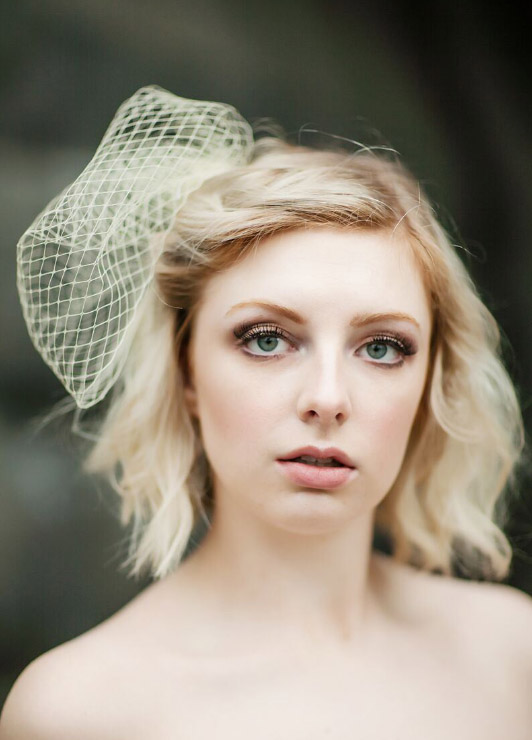 [ew-supplier-carousel]
Glamorous curls
Bouncy and beautiful fresh curls are a great way to make the most of a short bob. Part on the side with extra volume for glamorous bridal hair that will bring your (little) locks to life.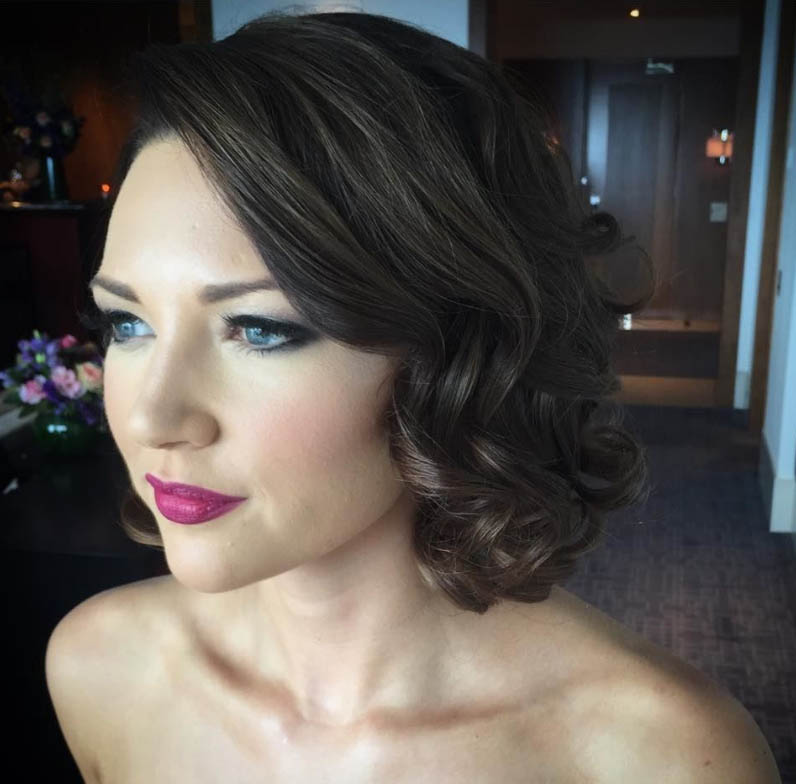 Braided updo
If you prefer to wear your hair up, short hair can be pulled back into tight braids to create an elegant updo.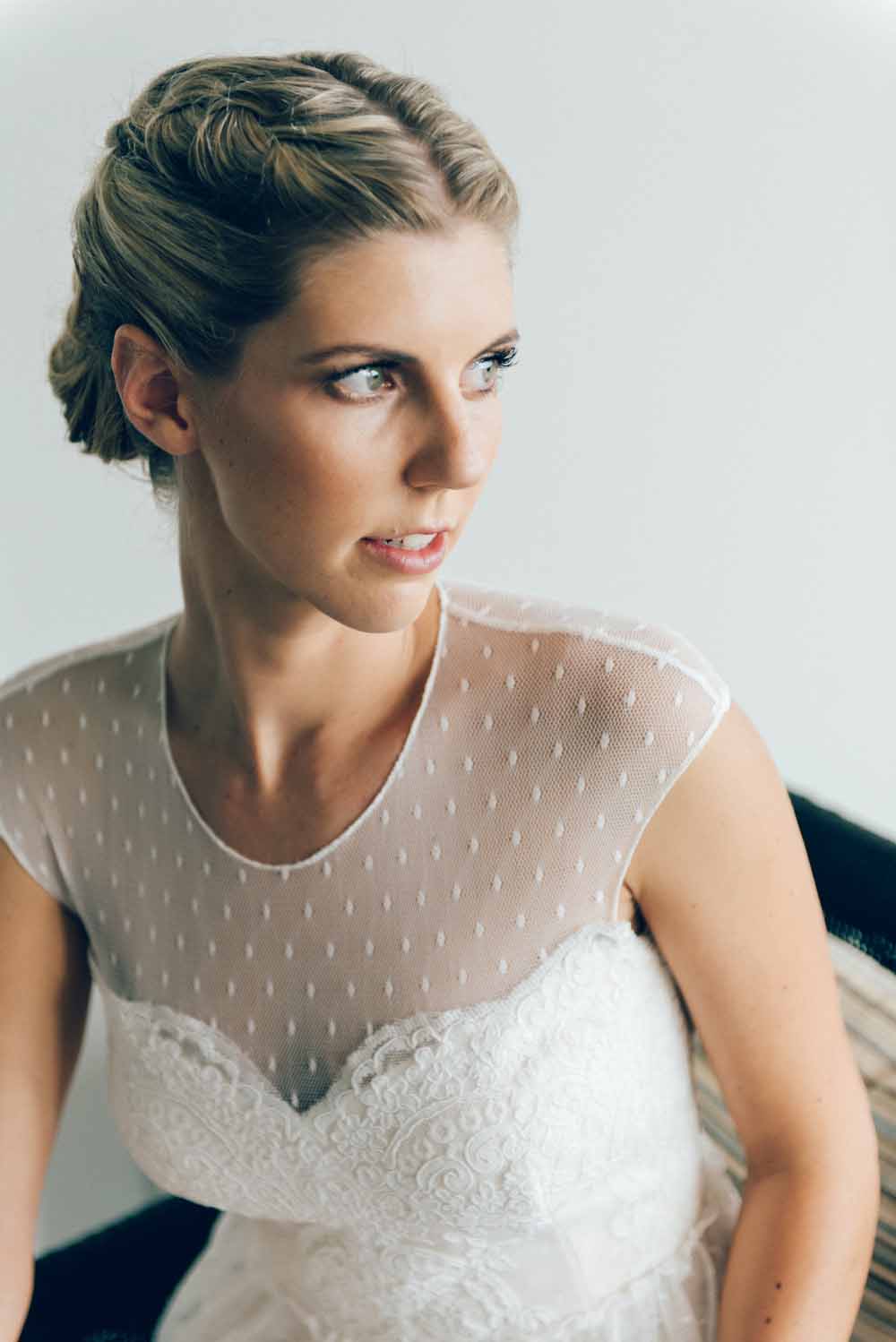 Finger waves
An elegant vintage wave is easy to achieve with short locks. Accessorize with an intricate veil or headpiece for some extra glamour.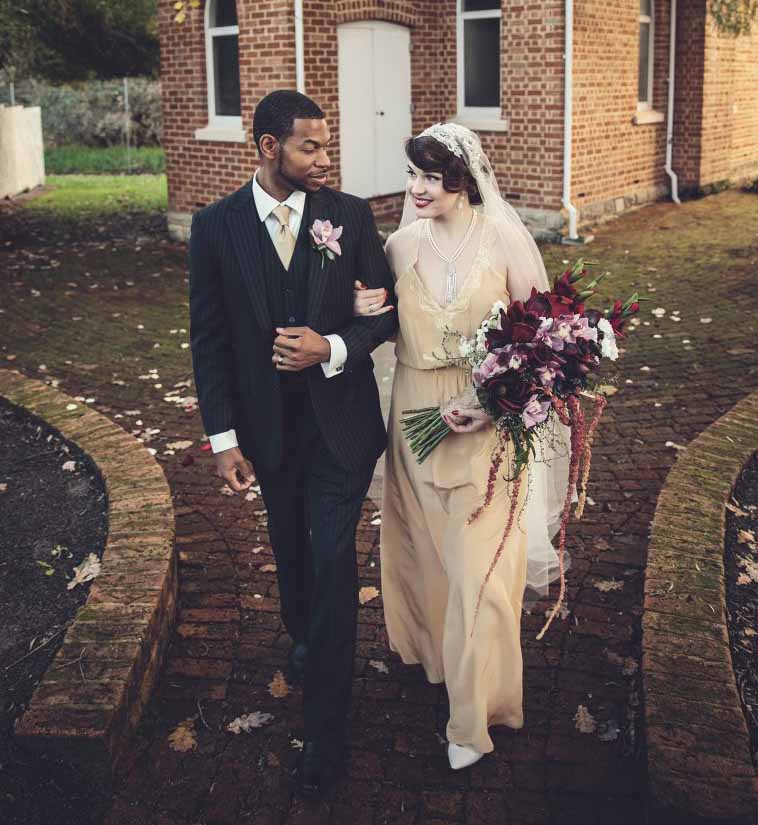 Boho bob
A sweet, textured boho bob takes on a vintage feel when paired with a silk scarf and dark lip.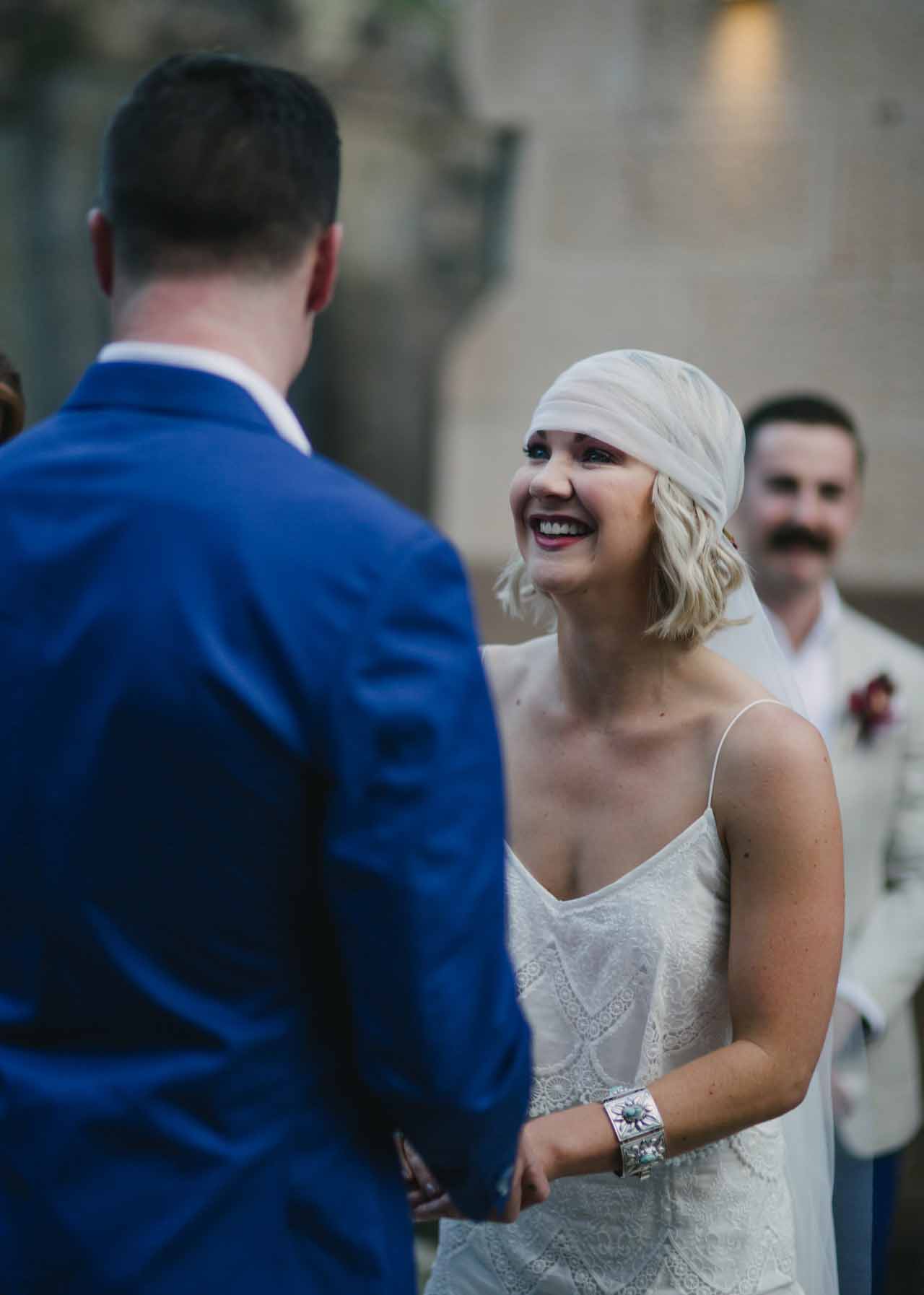 Textured fringe
Sophisticated and edgy, a short pixie cut can be softened with some texture in the fringe.
Image: Peter Edwards Photography
Vintage volume
Glamorous and ever-elegant, a vintage pompadour style is reminiscent of bygone era.