"Well, will you?" were the words Jake Prince spoke when proposing to his long-term girlfriend, Bree Parker.
Her fitting reply, "Well, will I what?" did lead to an engagement after a few laughs. The pair, aged 30 and 31 respectively, married with a relaxed boho wedding on April 23, 2015. Date sound familiar? It was the week of the massive Sydney storms.
"We had planned to hold the ceremony at McMahons Point – where we had got engaged and shared so many memories," explains Bree. "With the torrential rain and wind Sydney experienced that week, we had to change the entire ceremony at the last minute to the reception venue at Gunners' Barracks."
Known for "doing things a little different", Bree decided to switch up the usual set up at Gunners' and had their ceremony facing a striking stone wall as opposed to the venue. "It was a complete epiphany," laughs Bree.
Keeping in line with their point of difference, their "fat little bulldog Wilbur" was the ring bearer.
Unfortunately a lot of family were unable to attend due to flooding. "The weather definitely tested us, but in the end the only thing that mattered was getting married to the love of my life in front of all of our friends and family."
Photos courtesy of Free the Bird.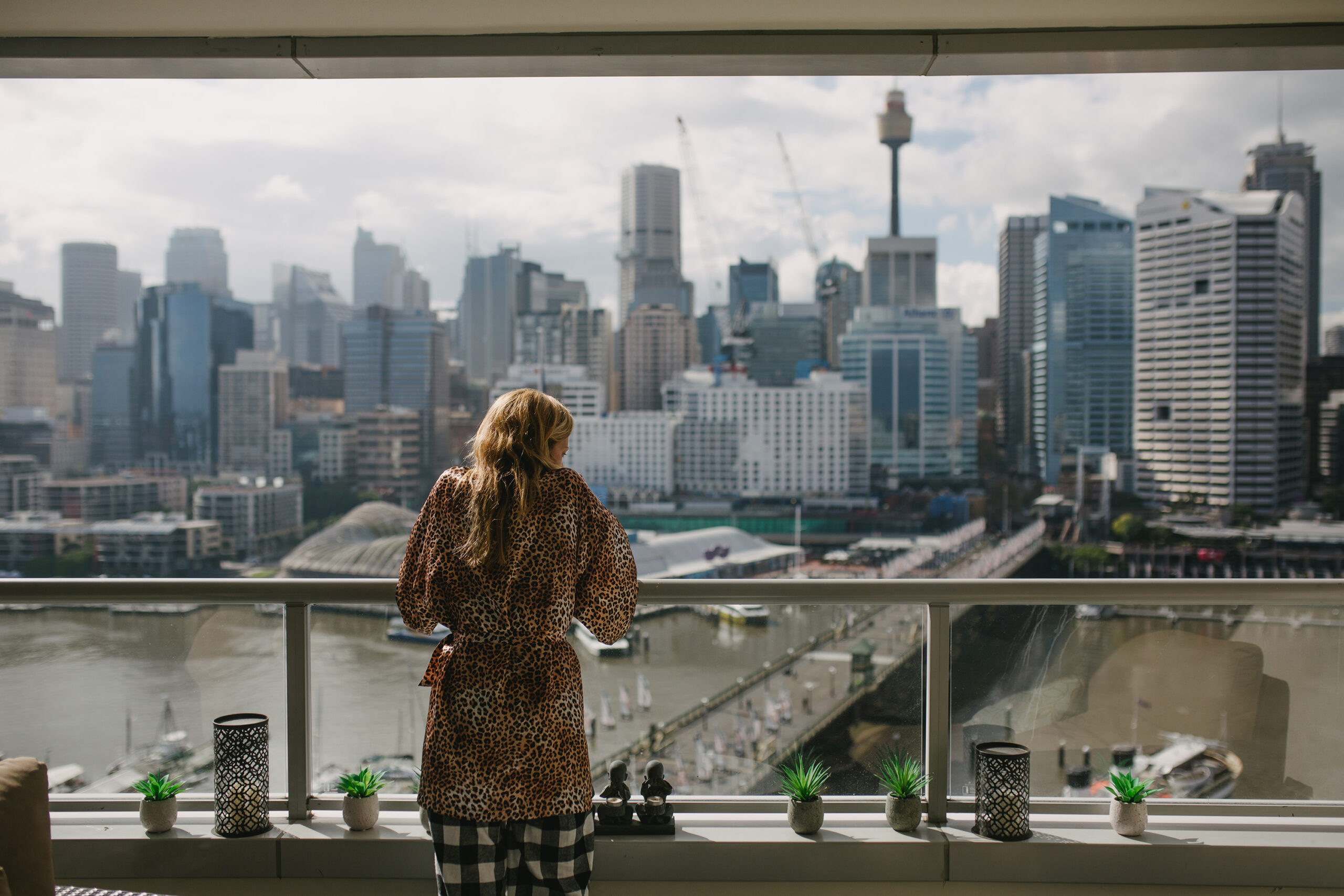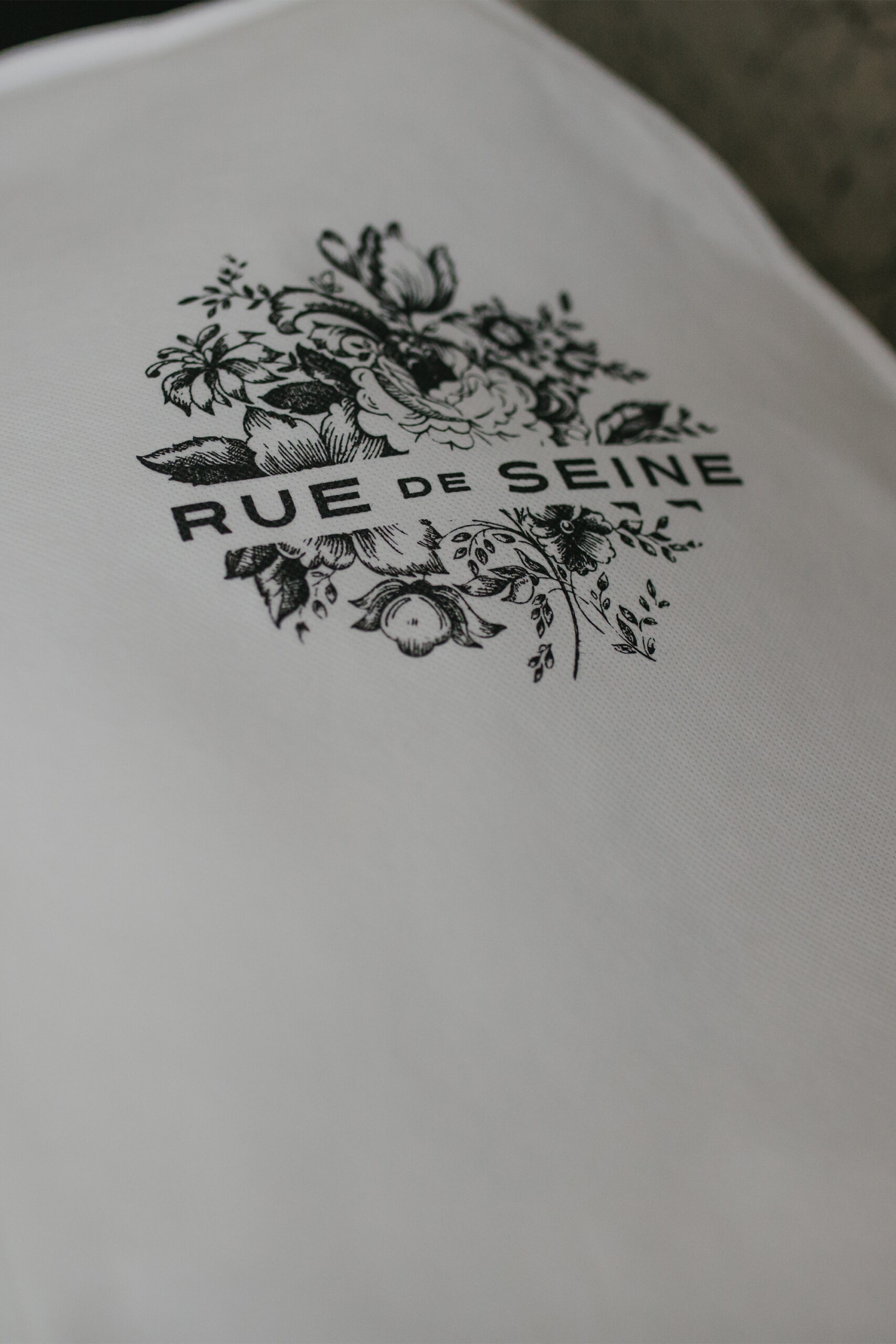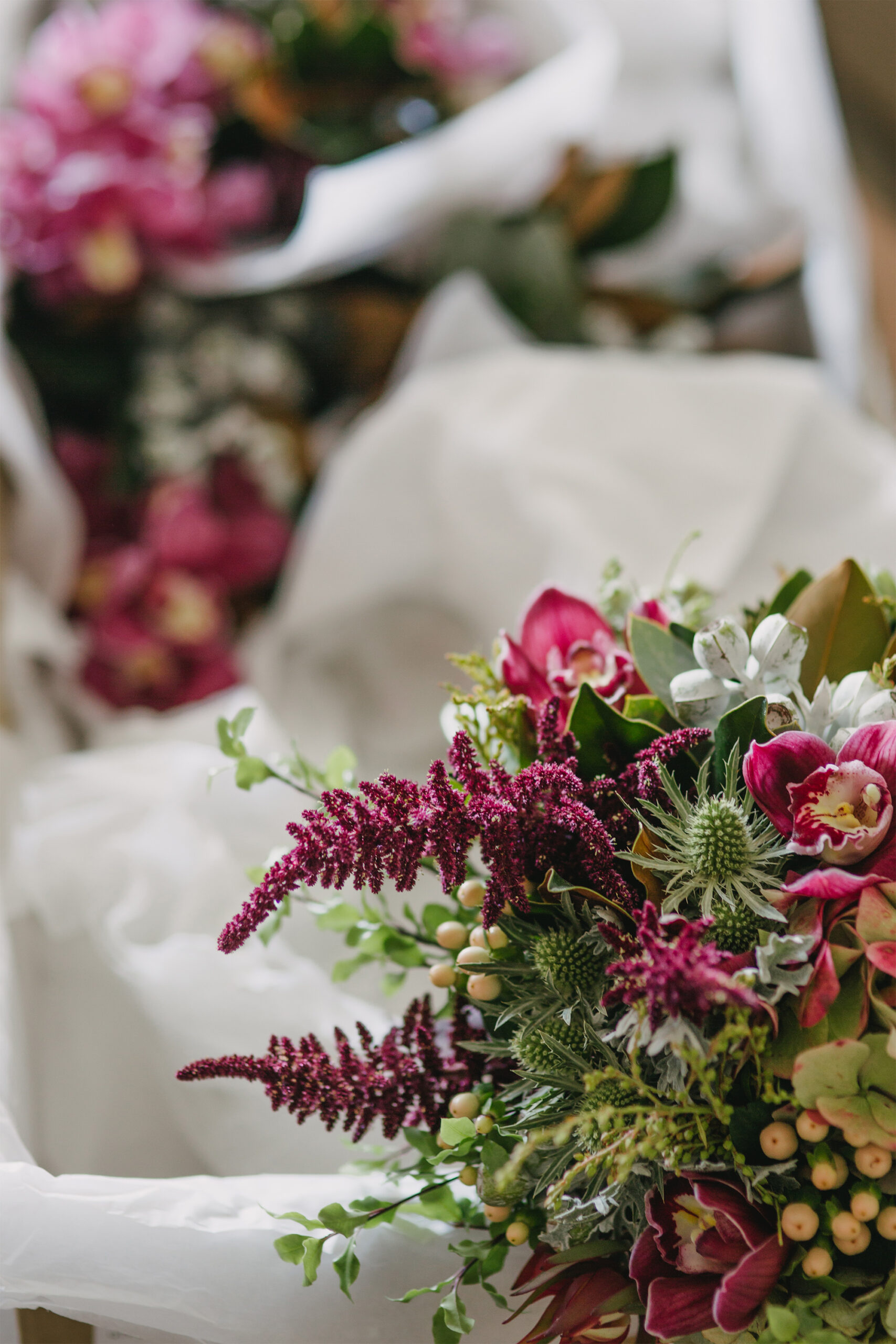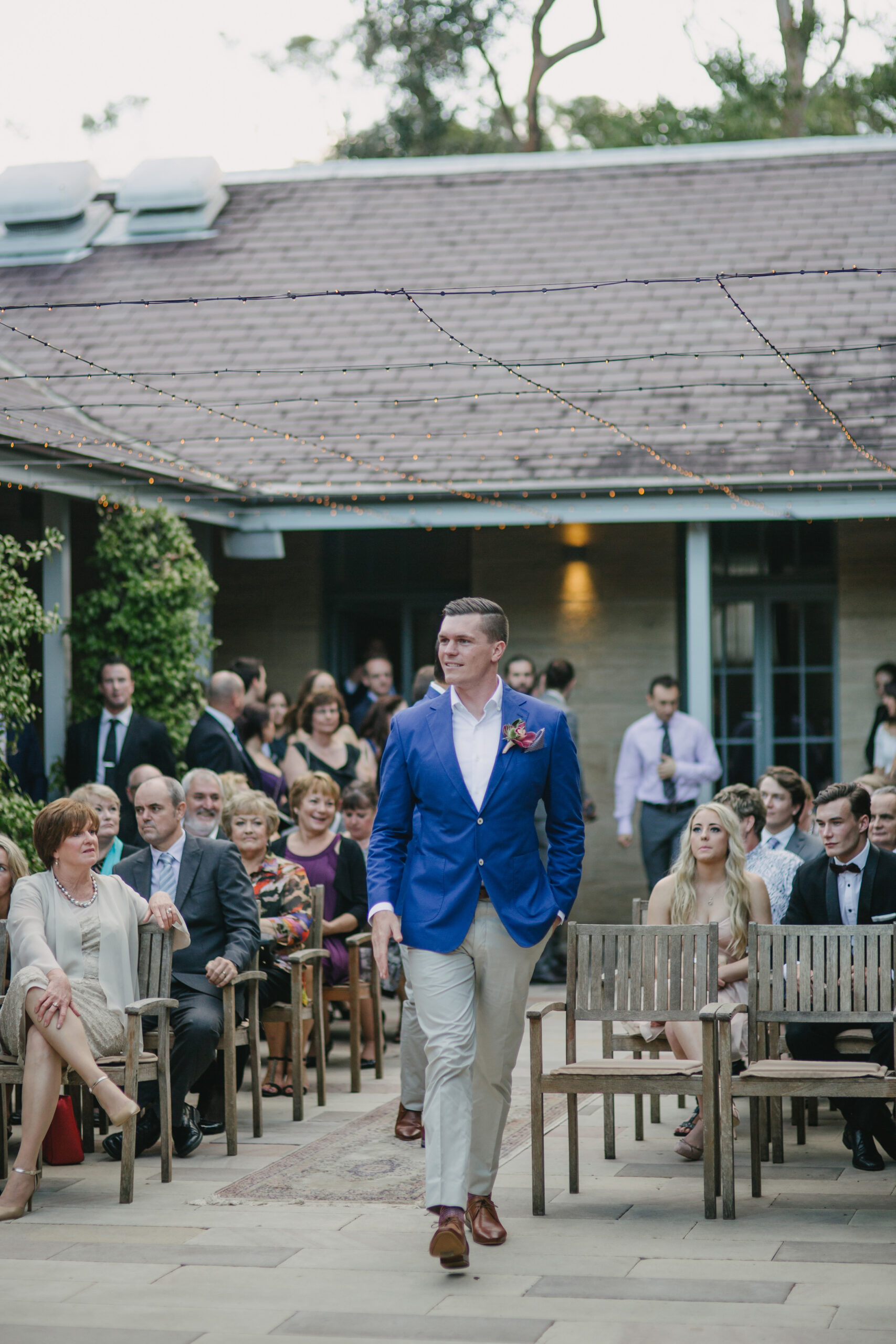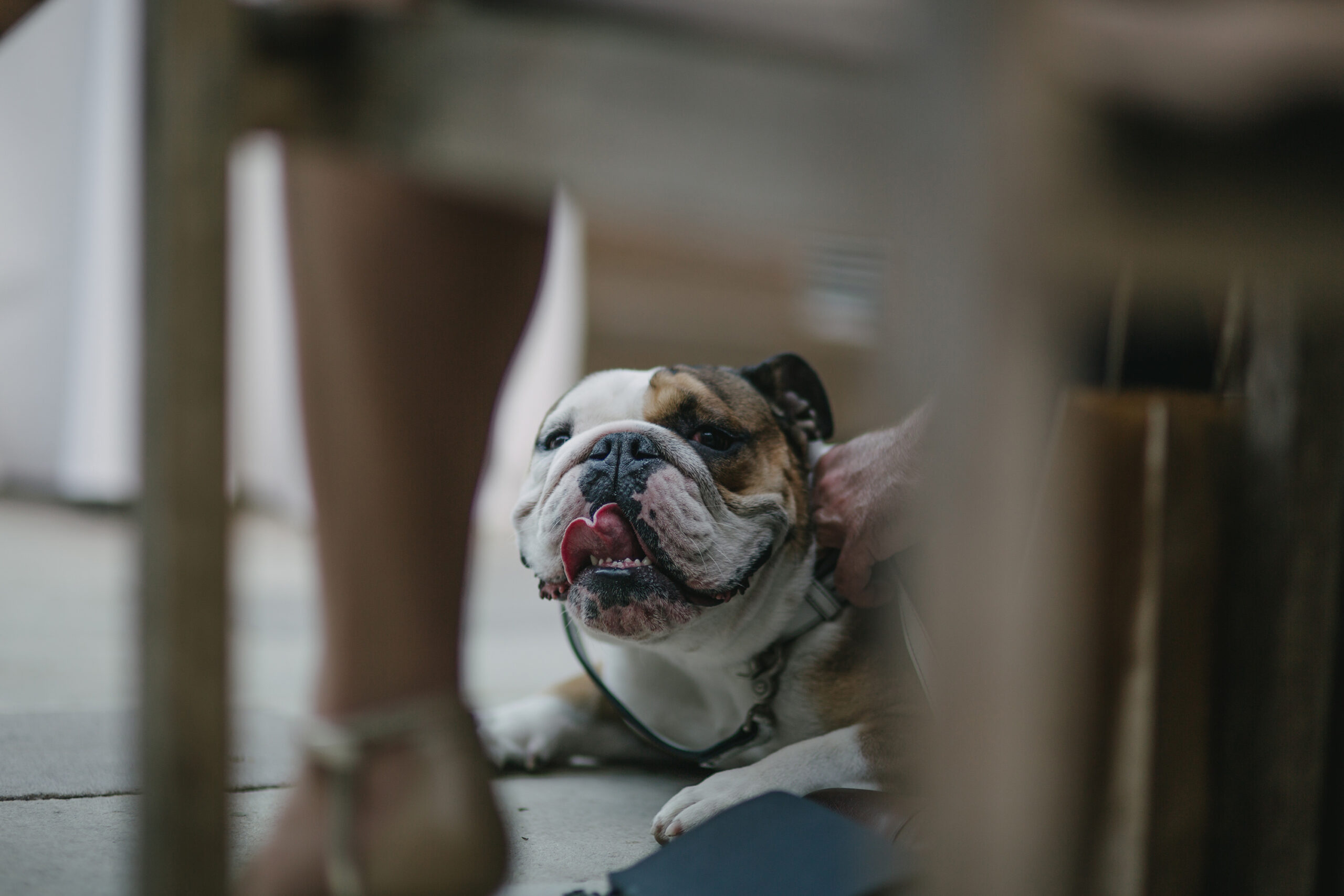 Says Bree, "I woke that morning with sun streaming through the bedroom window and remember thinking – it will be OK!"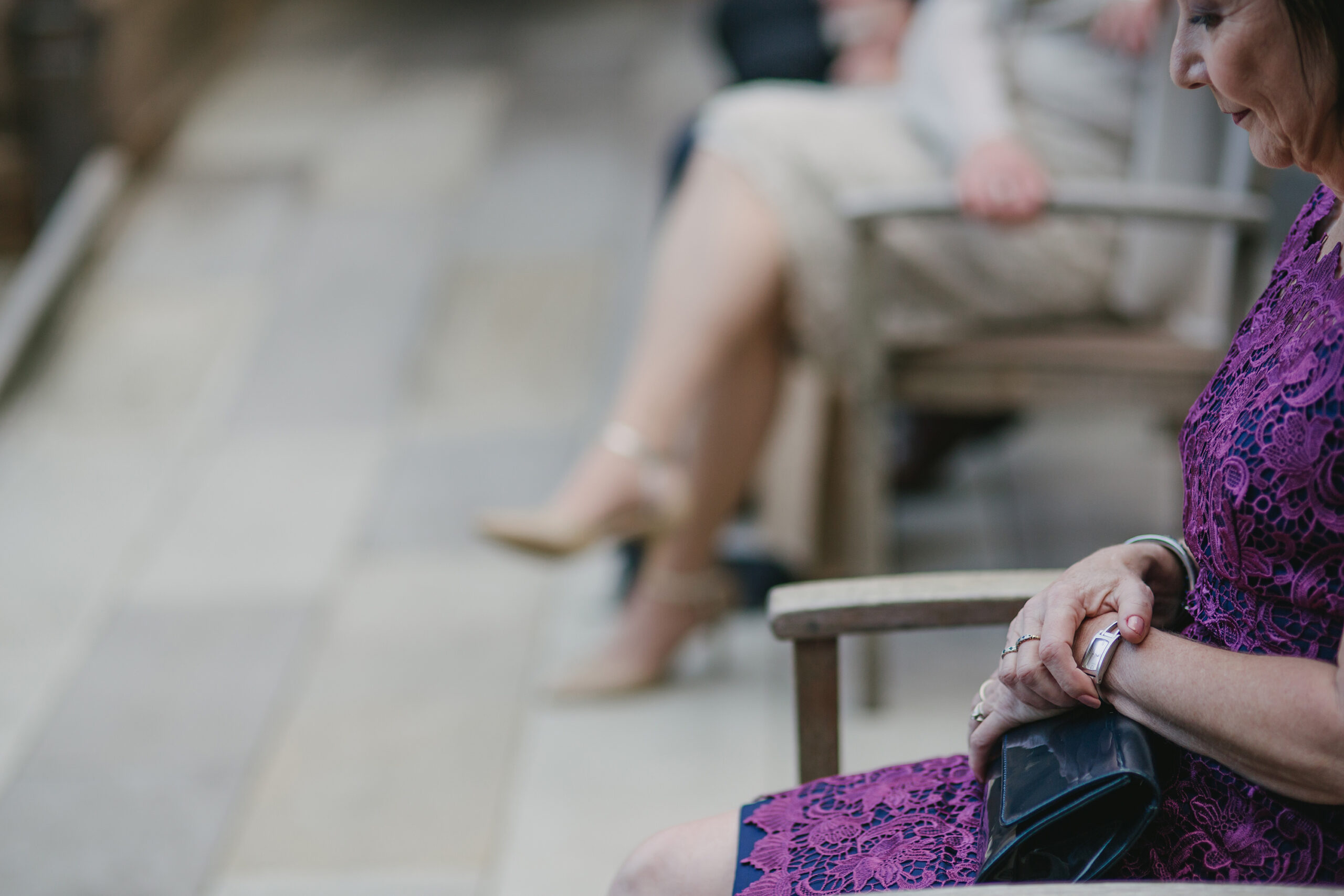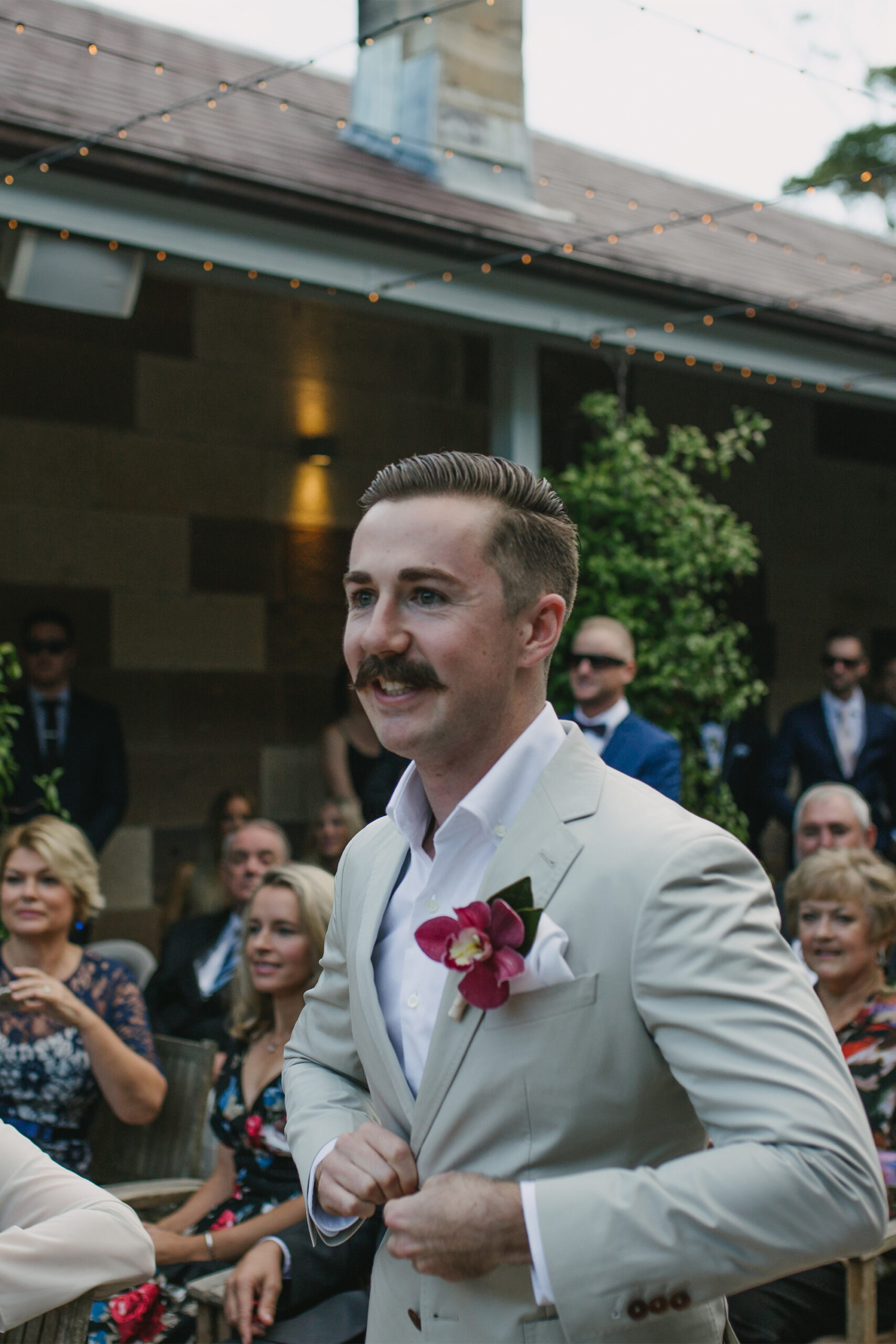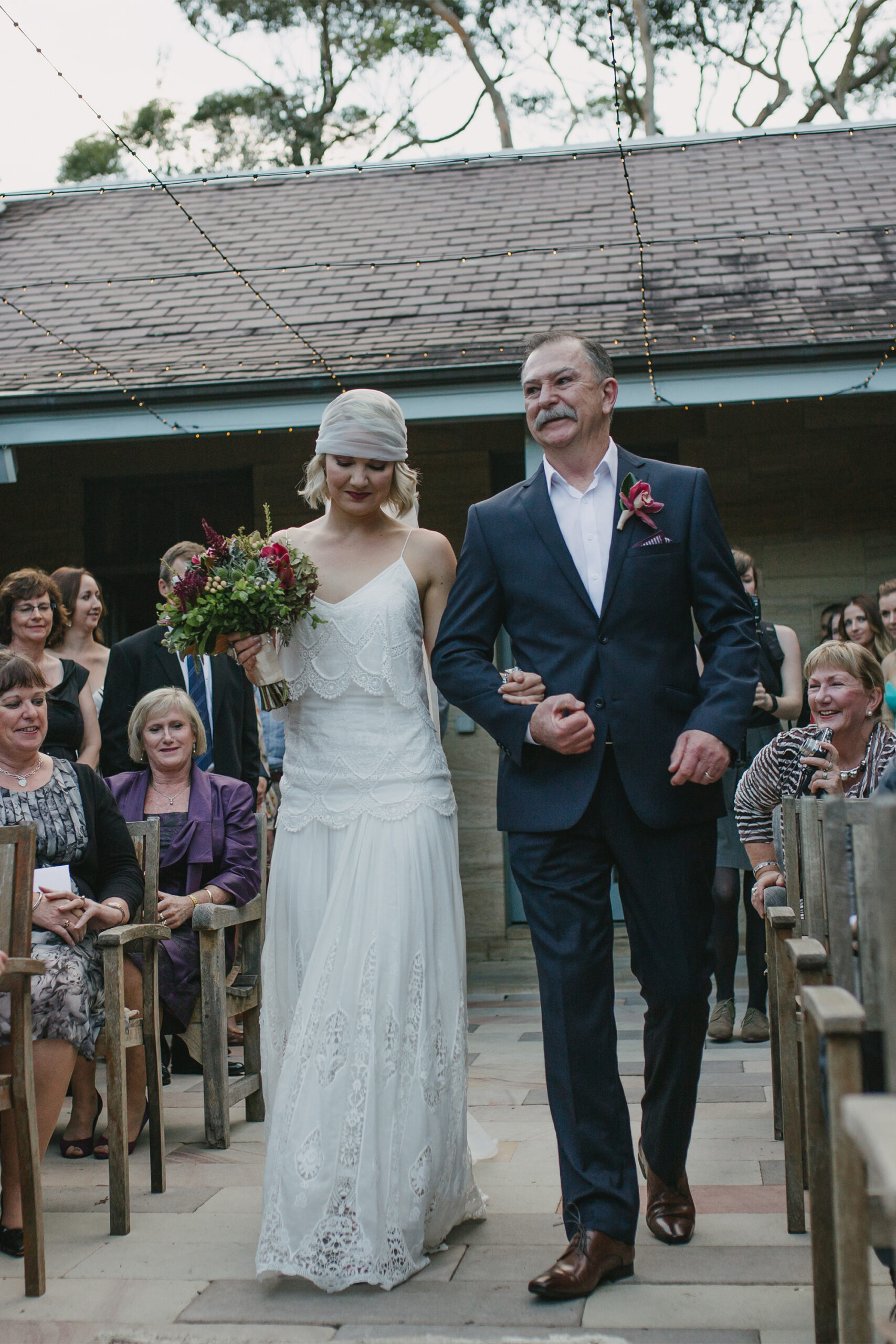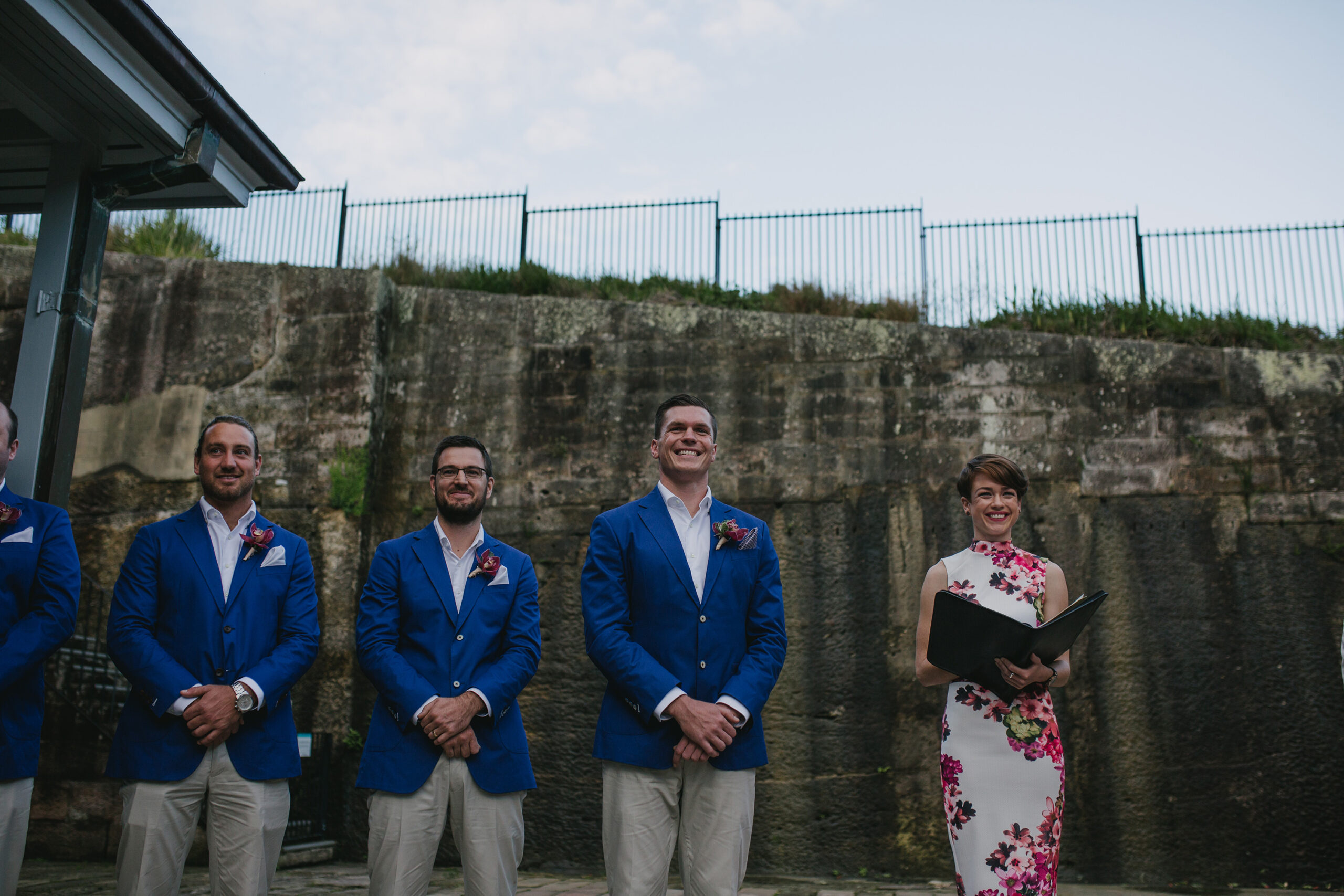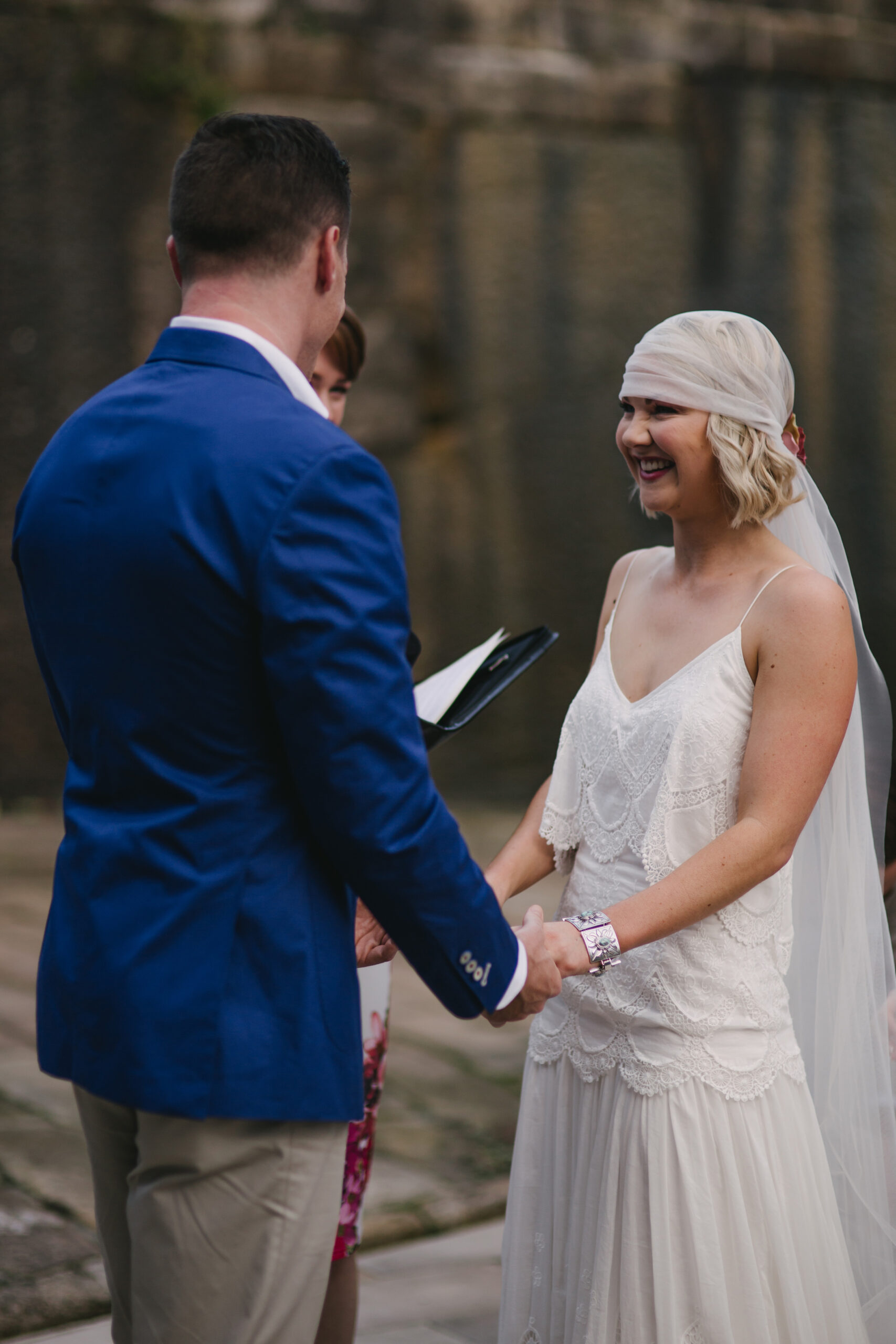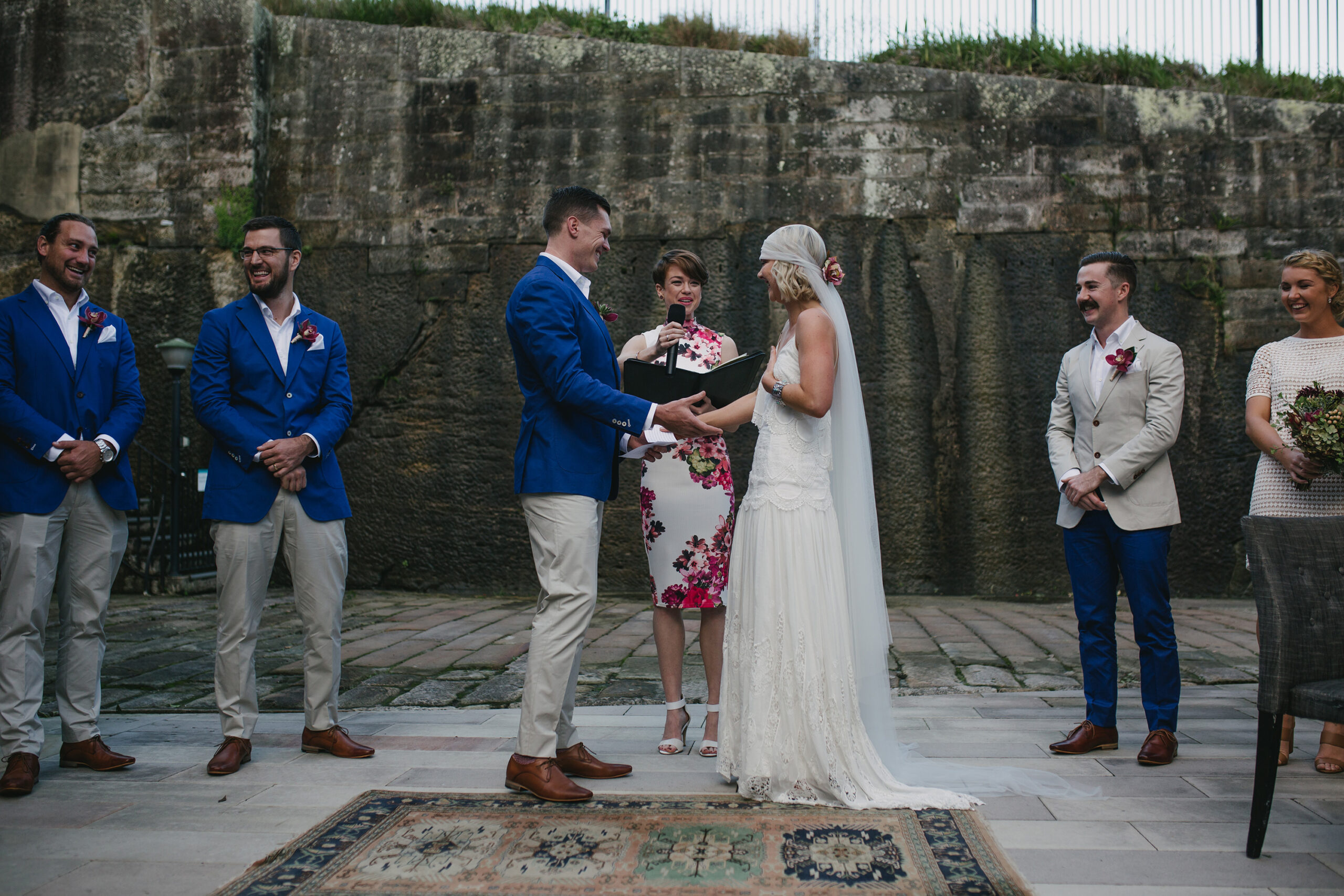 "We were married by Jake's gorgeous sister Georgia who became a registered celebrant for the day," says Bree. And her brother was Man of Honor.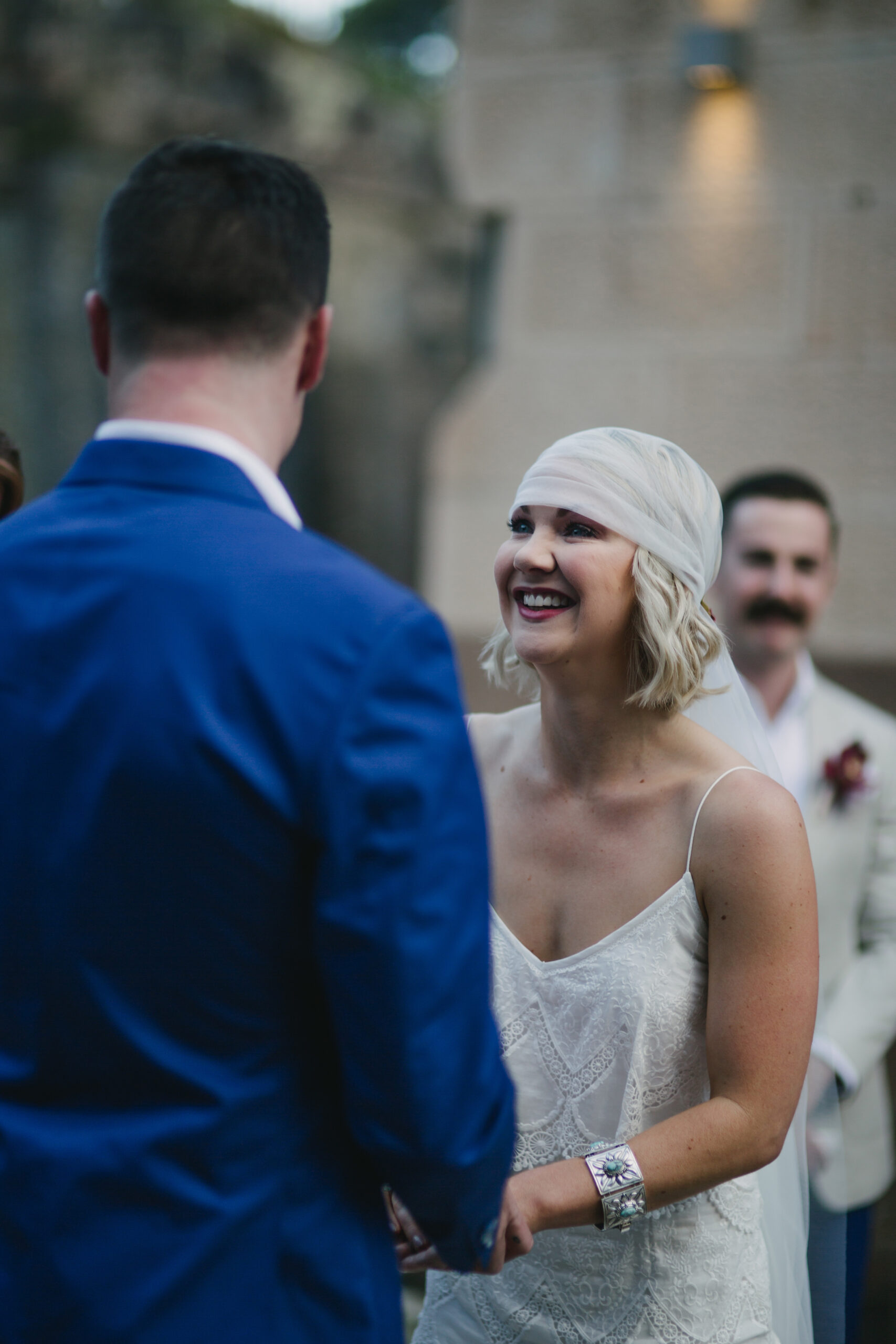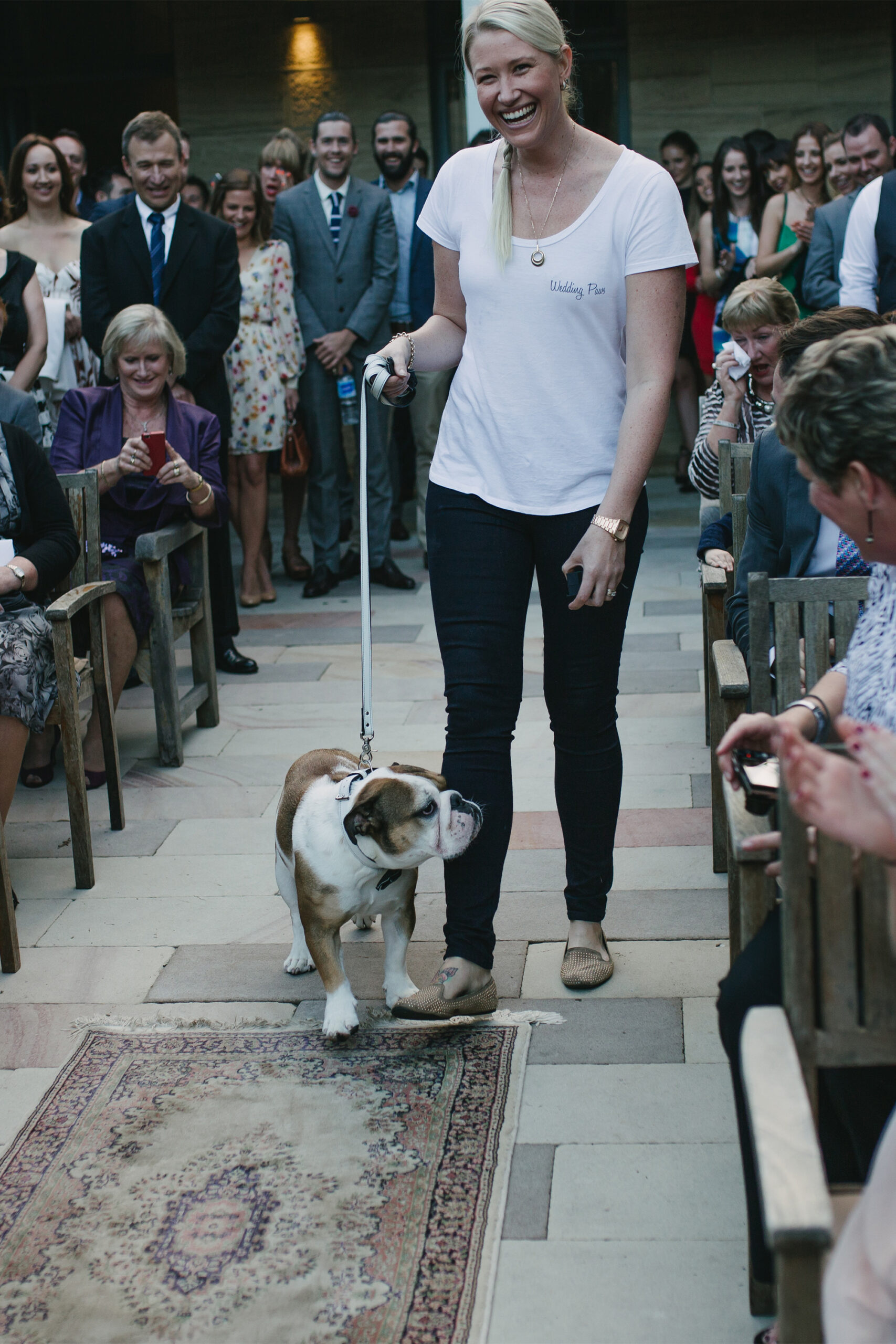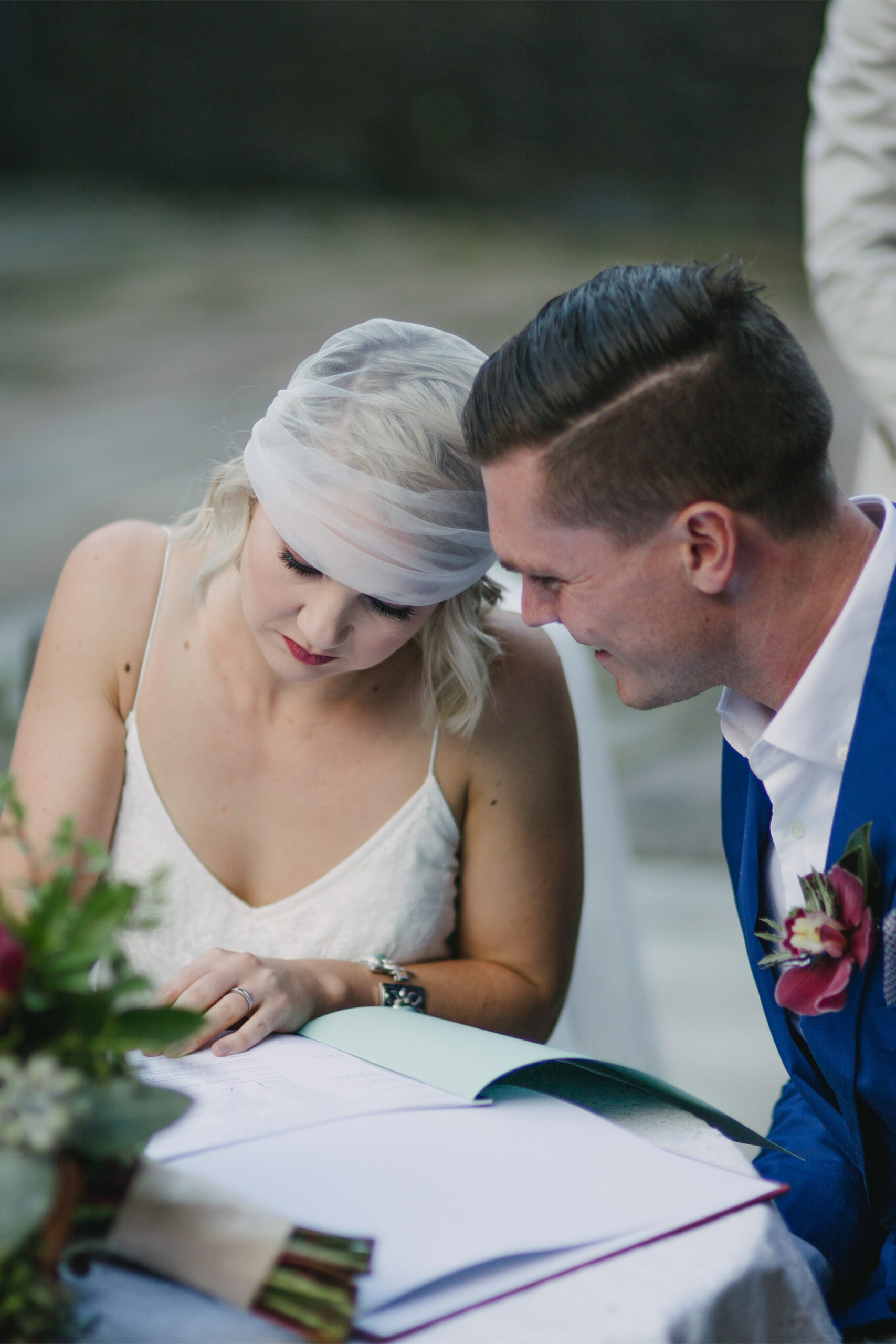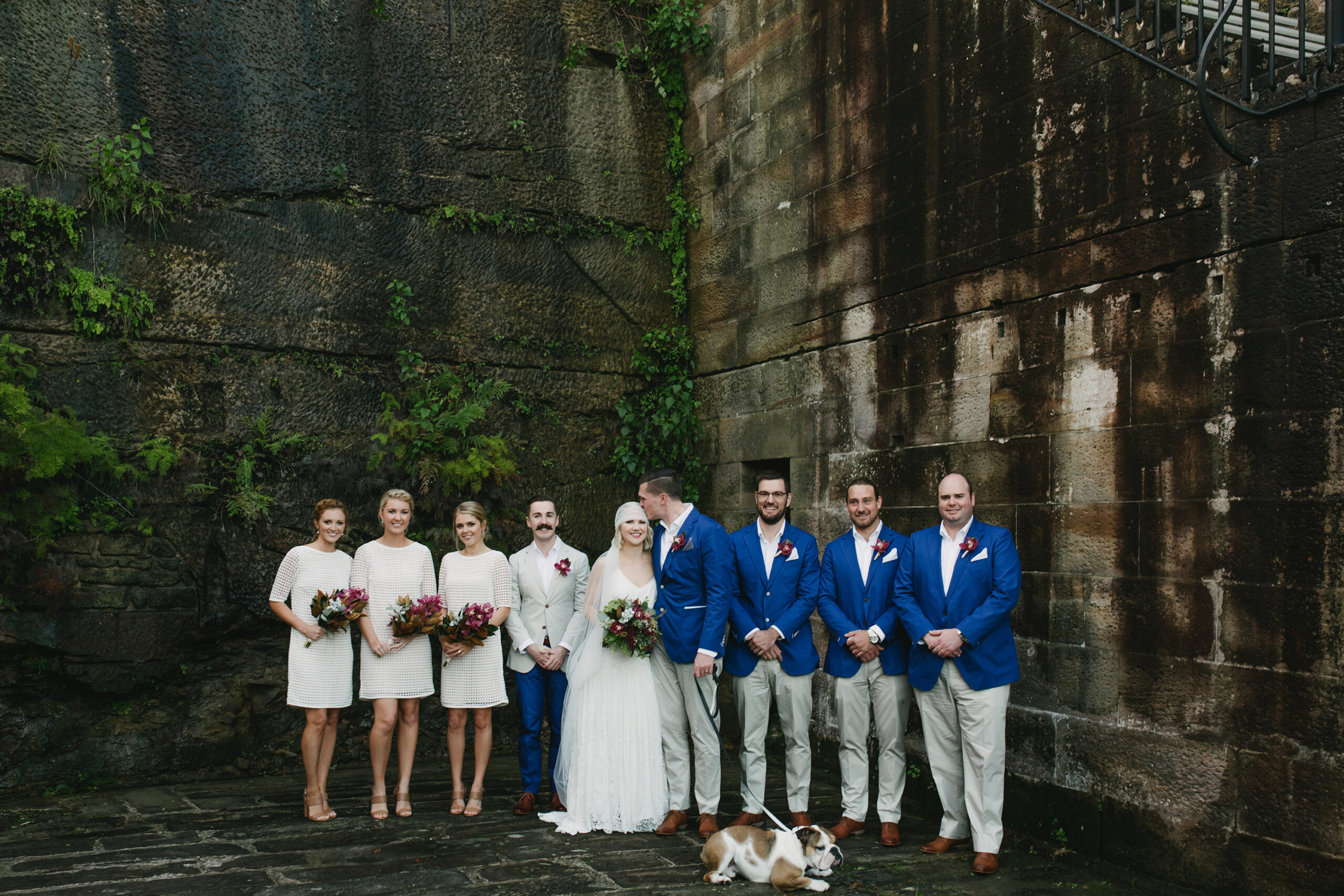 Bree was dressed by Rue De Seine and her bridesmaids, by Zimmerman.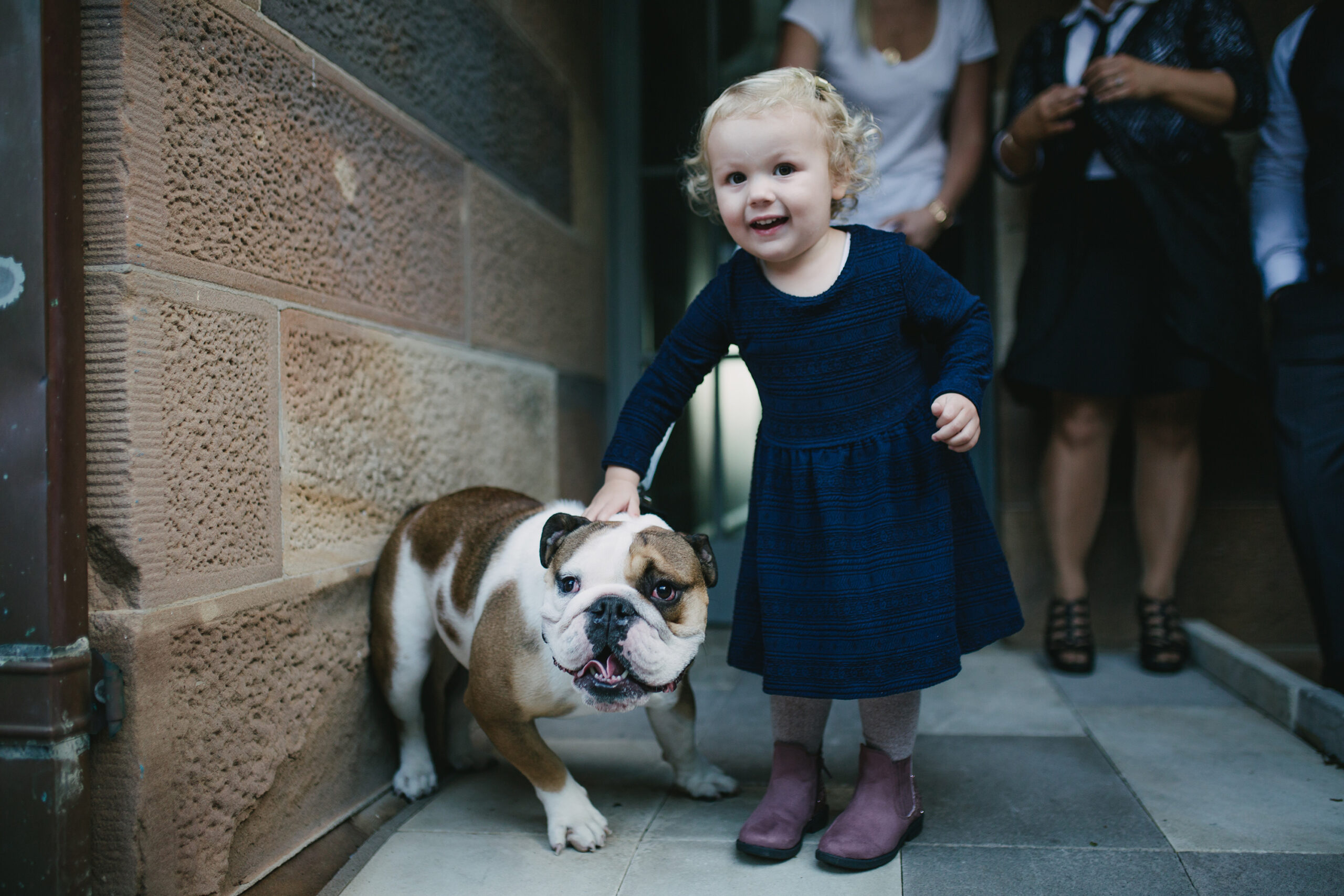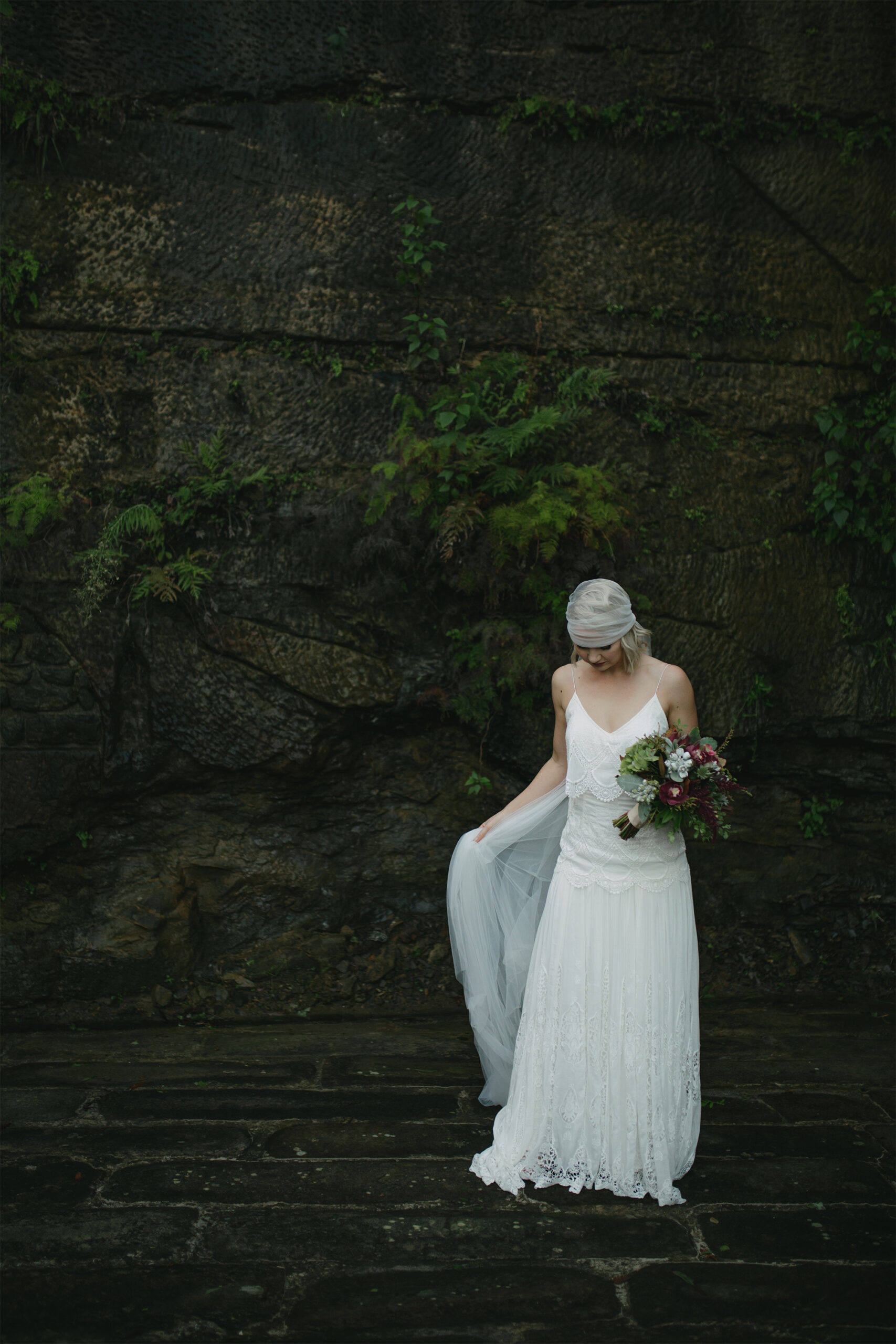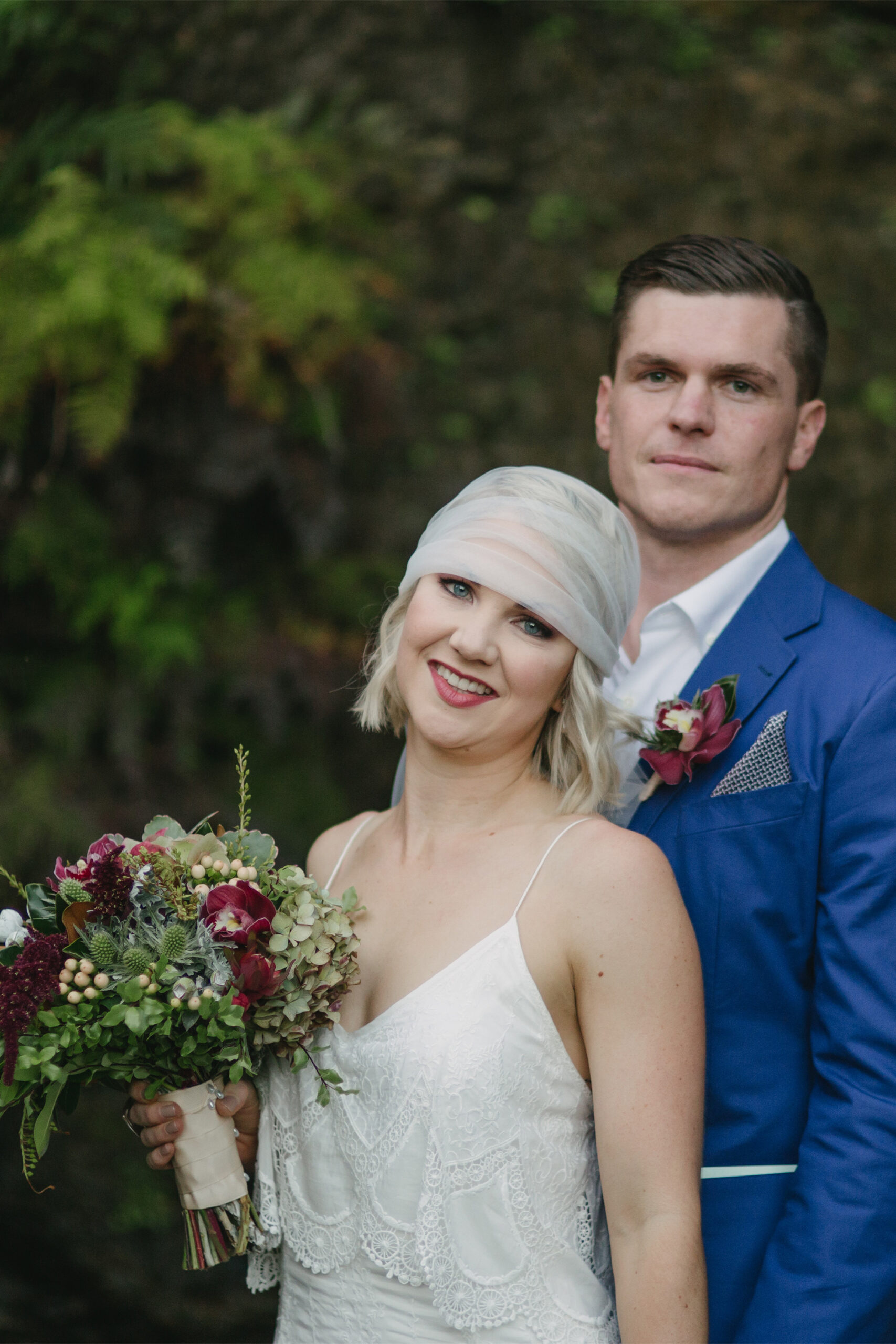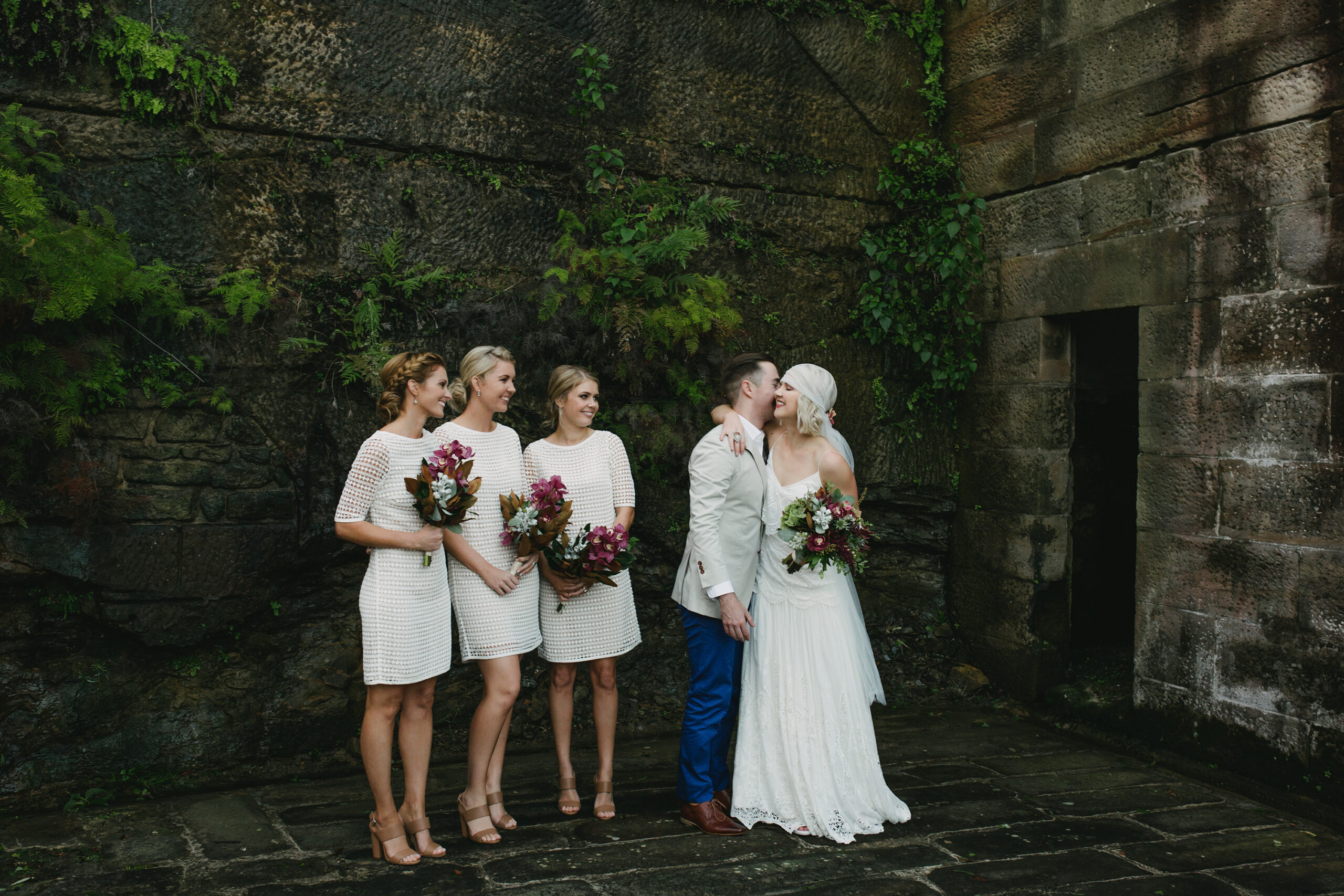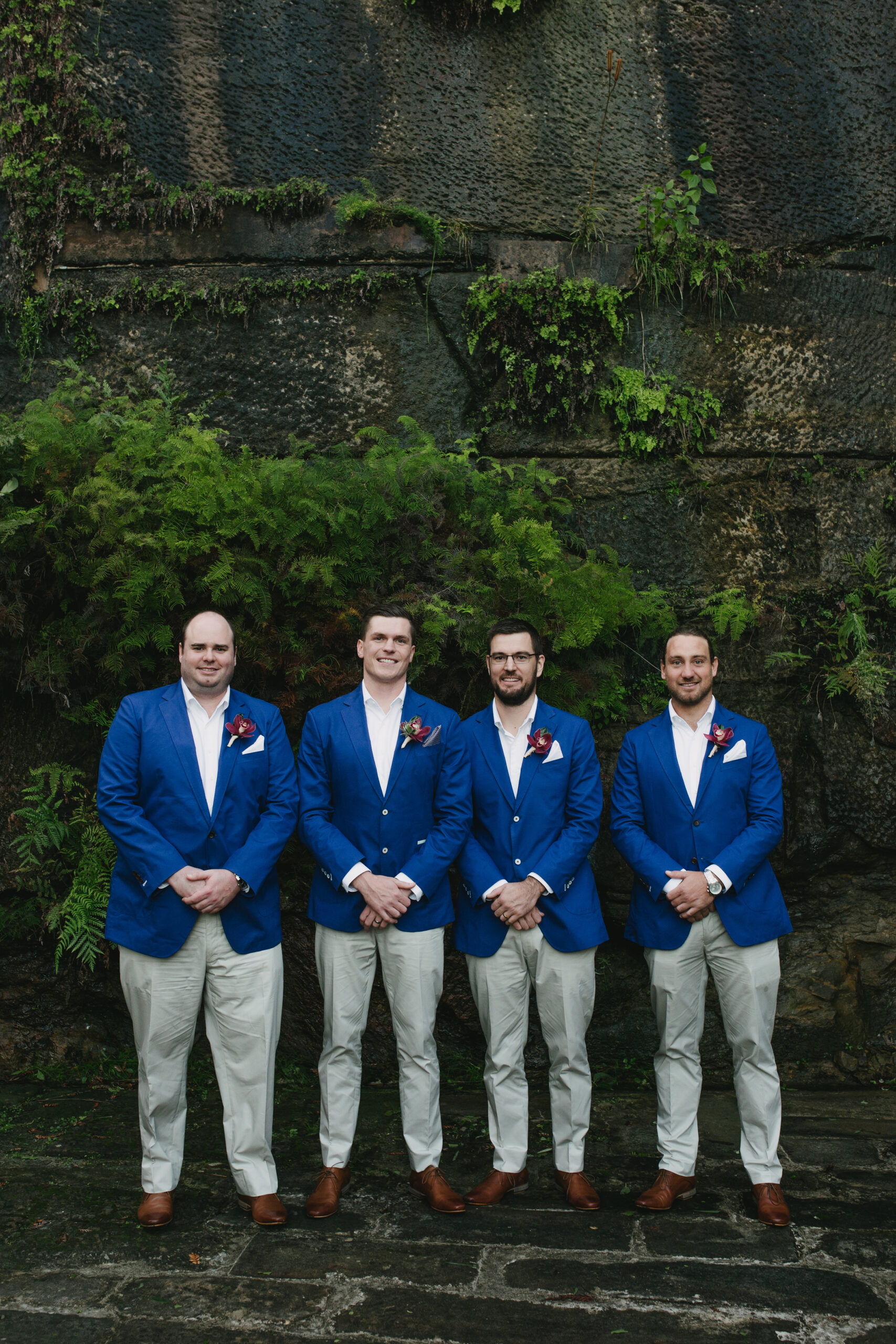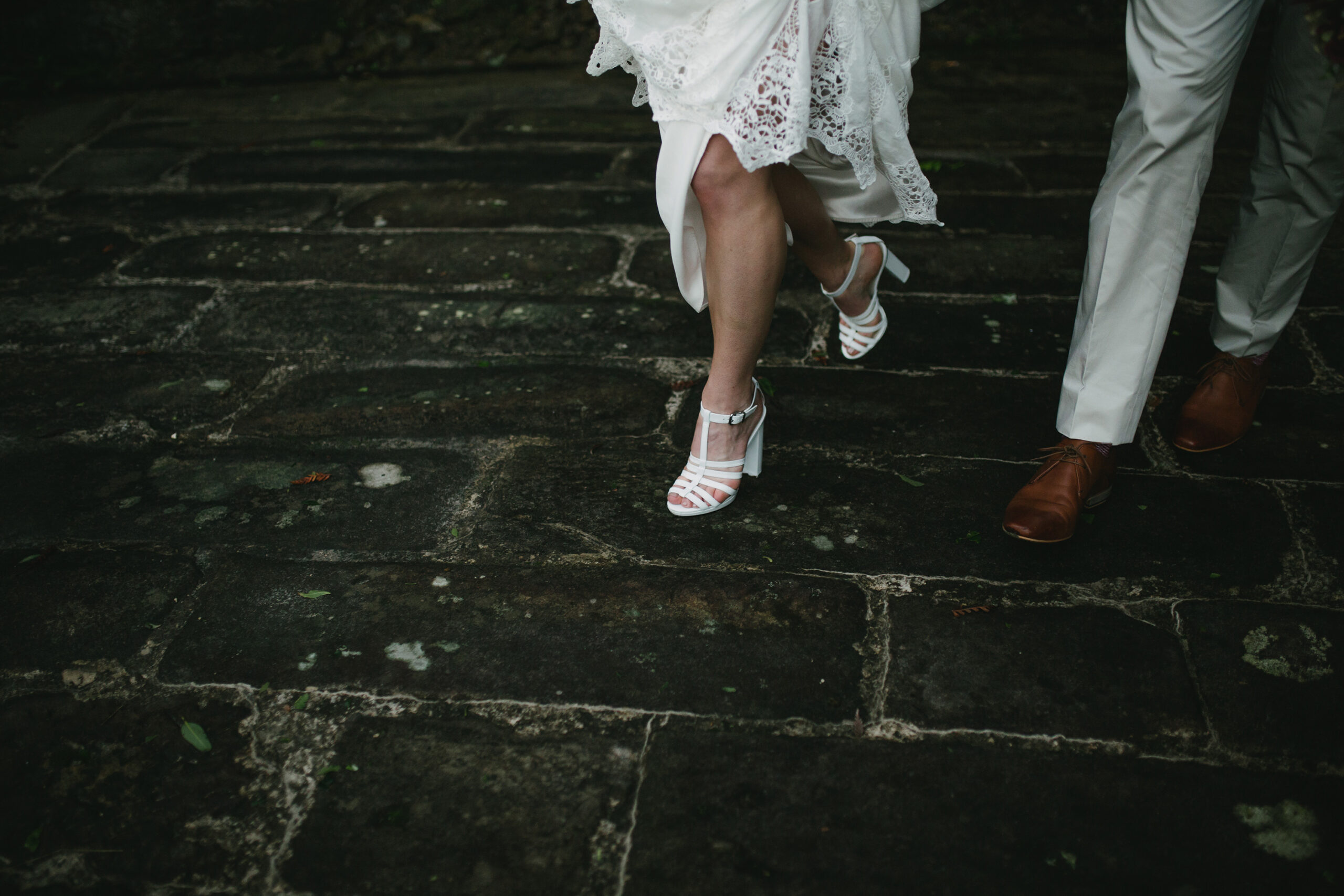 Bree borrowed a pair of Wittner shoes from her mum.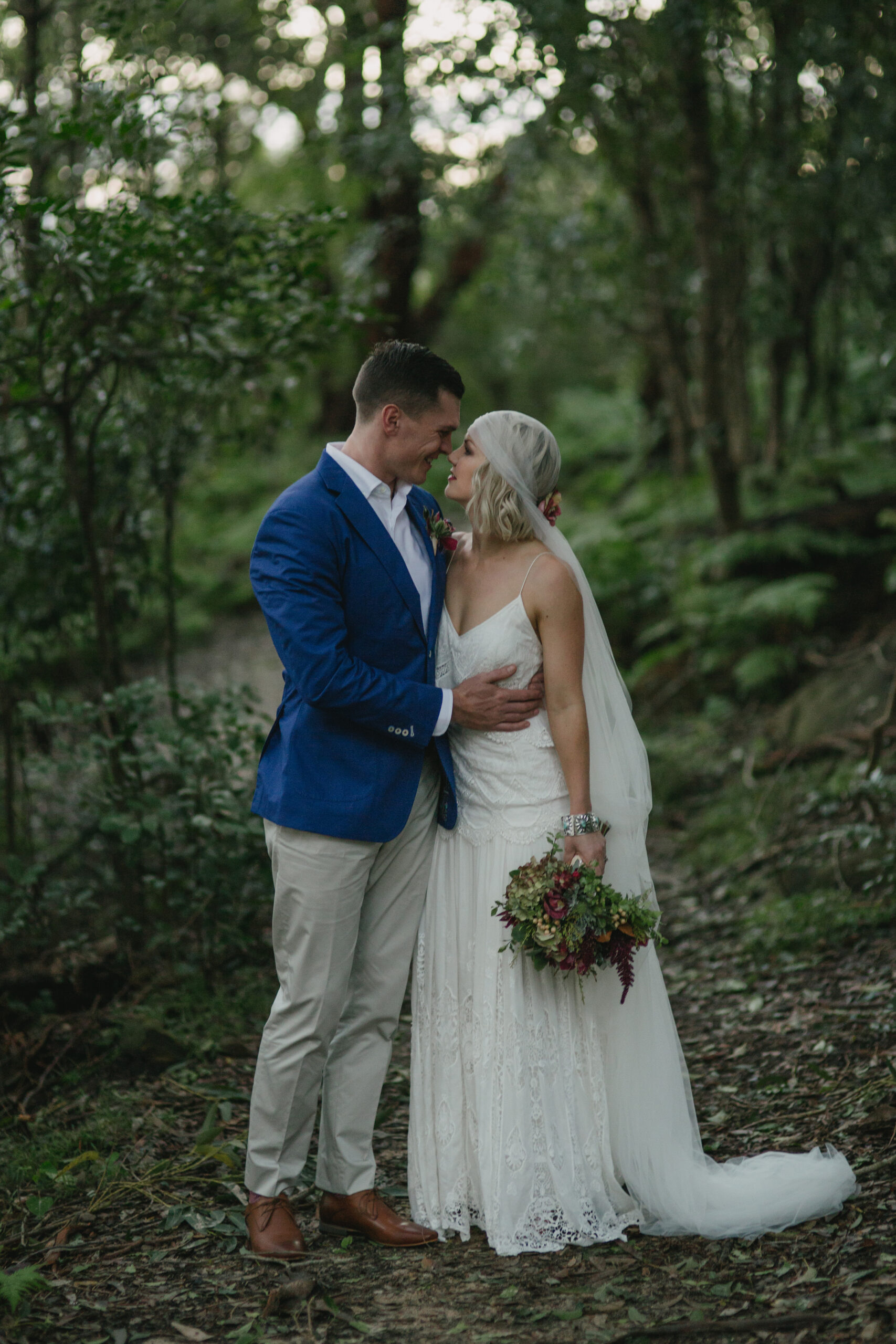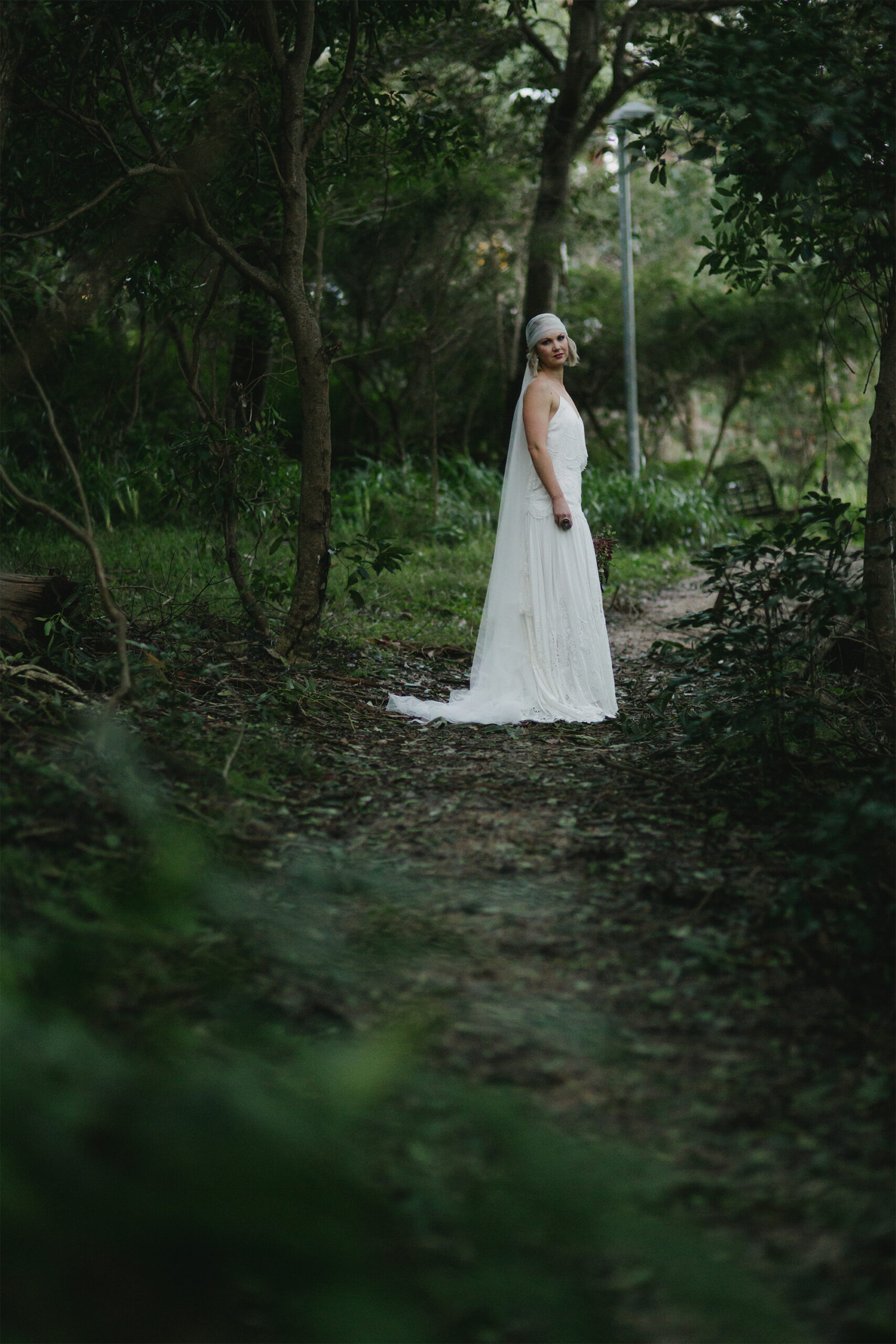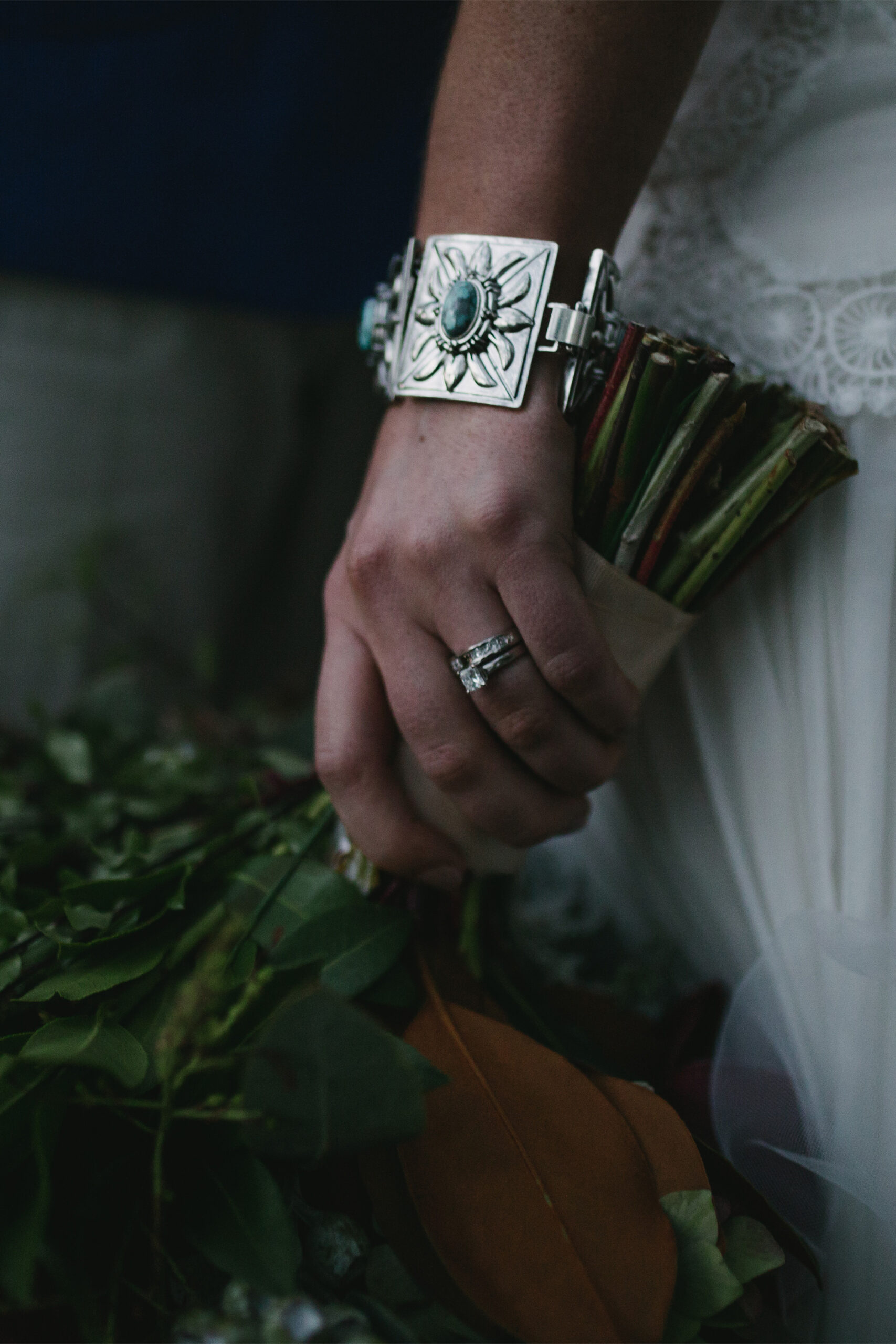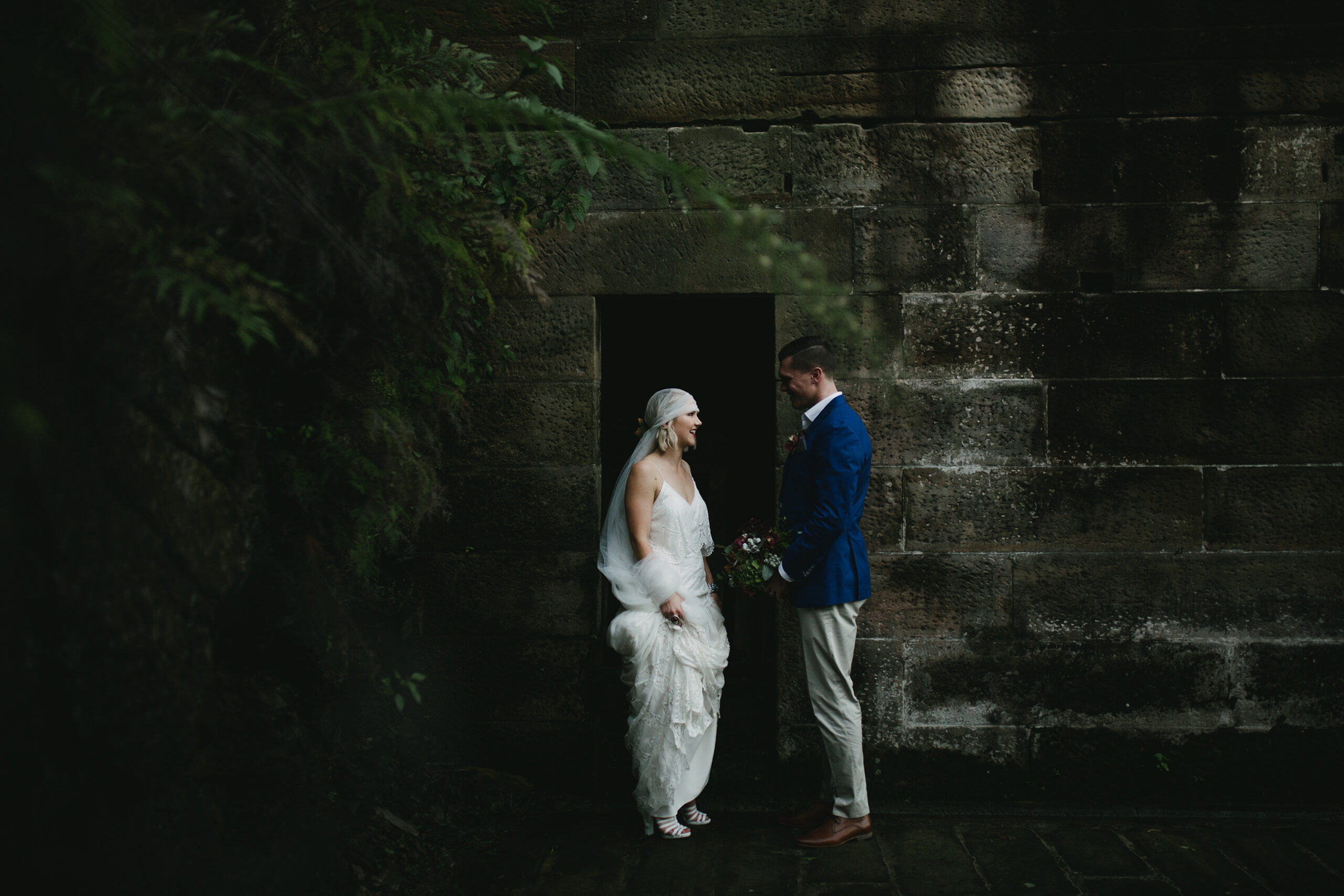 Bree's advice for brides-to-be? "Start earlier and finish later."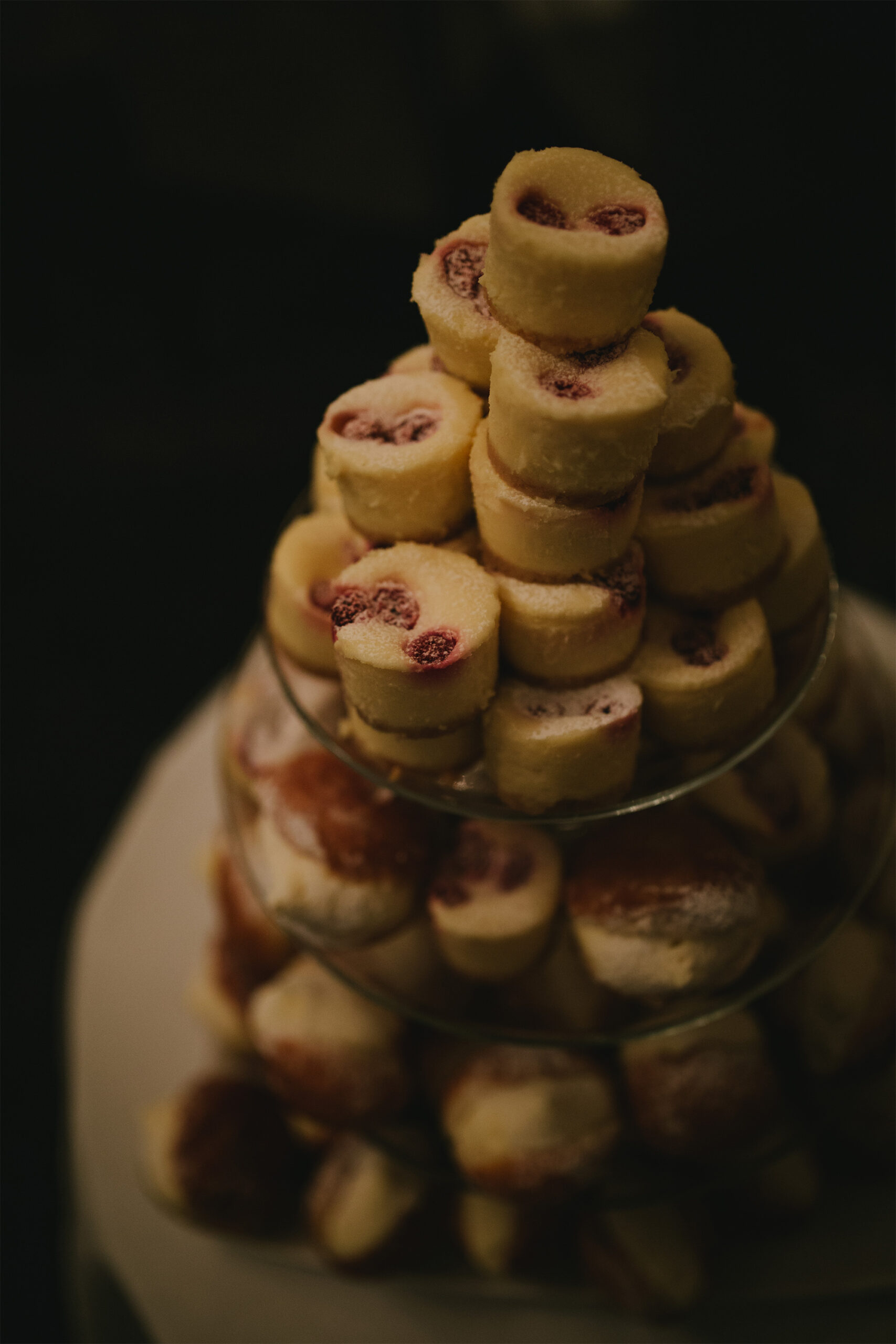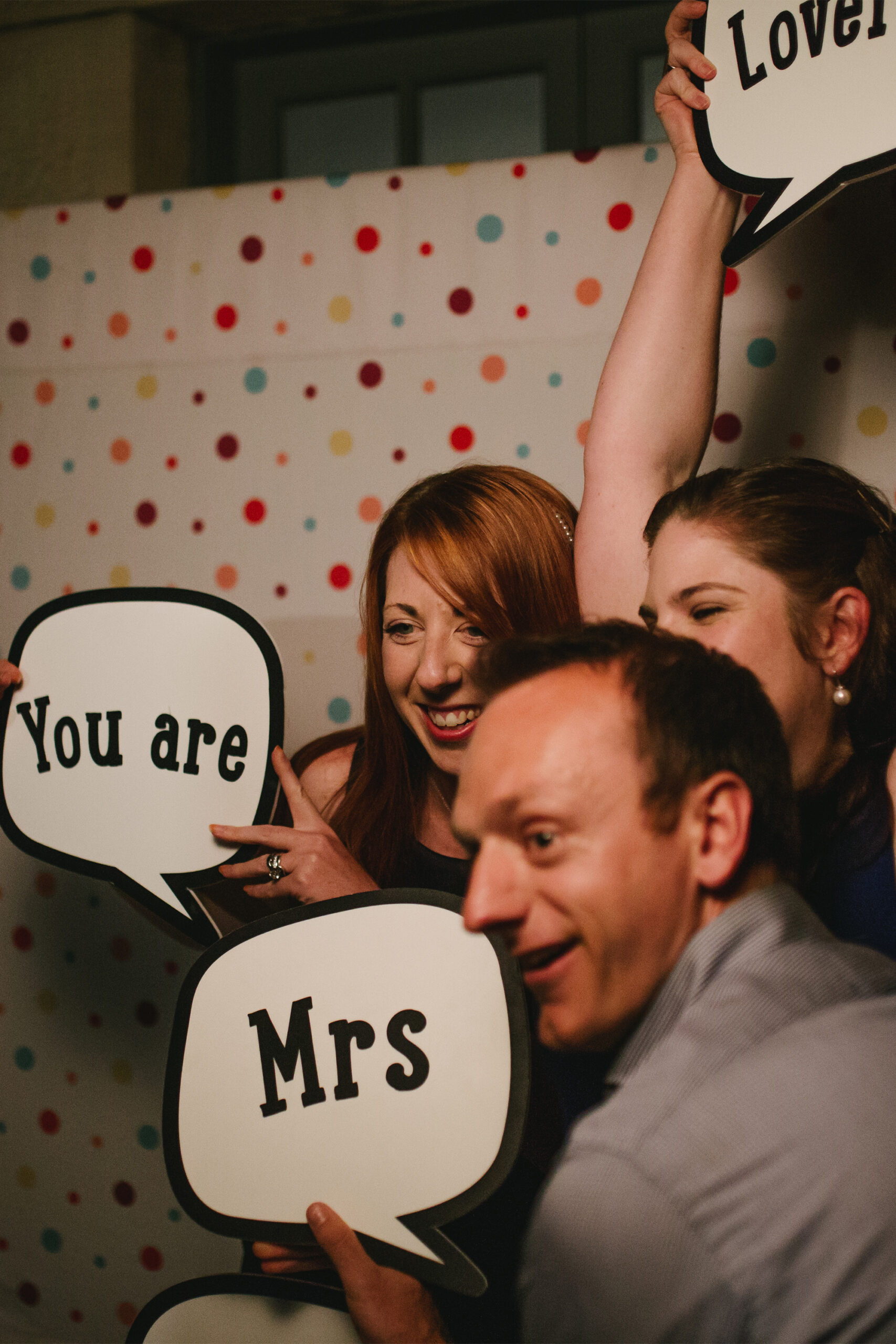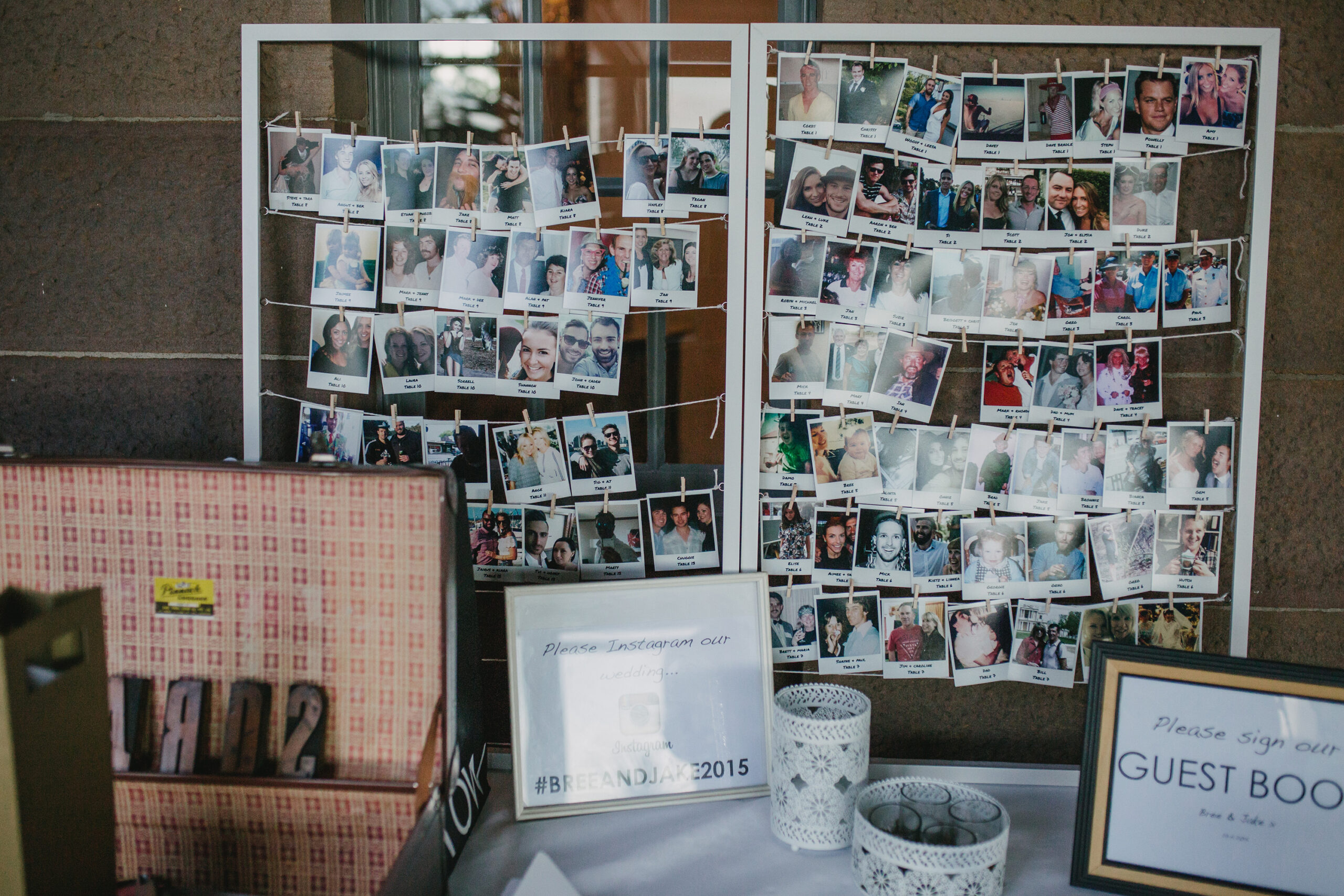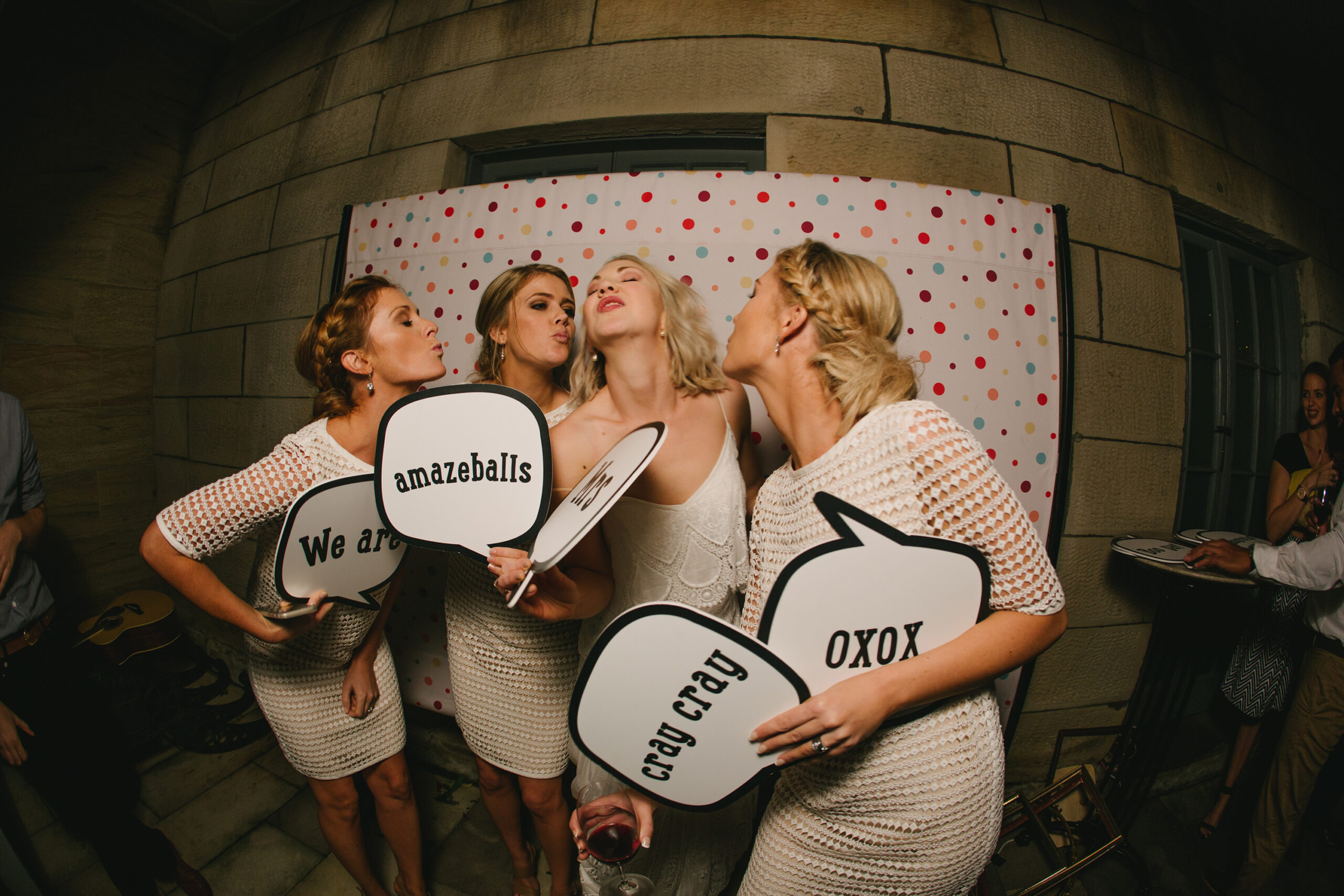 Video by Anthea & Lyndon