You may have your gifts for your bridal party all organised, but have you thought of giving something to your parents, or your future in-laws?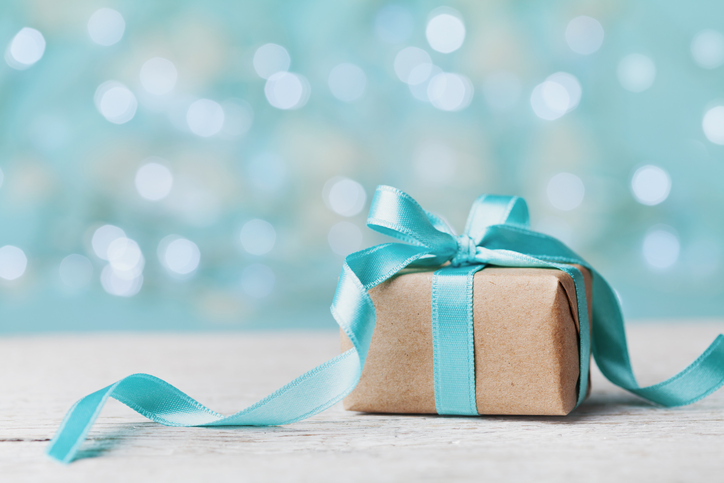 A gift for the parents can be a very considerate idea and a lovely touching thing to do. You could give your own parents something as a thank-you for everything they've done bringing you to the momentous occasion, or give your future in-laws something to thank them for welcoming you to their family.
Think bespoke, handmade, and engraved or personalised, so that this gift will have meaning forever.
Your recipients will treasure this always, and whenever they use it or look at it, they will remember your wedding day. Pair it with a heartfelt letter explaining the meaning of your gift, and saying all the things that are often hard to say out loud to people who are so important to us.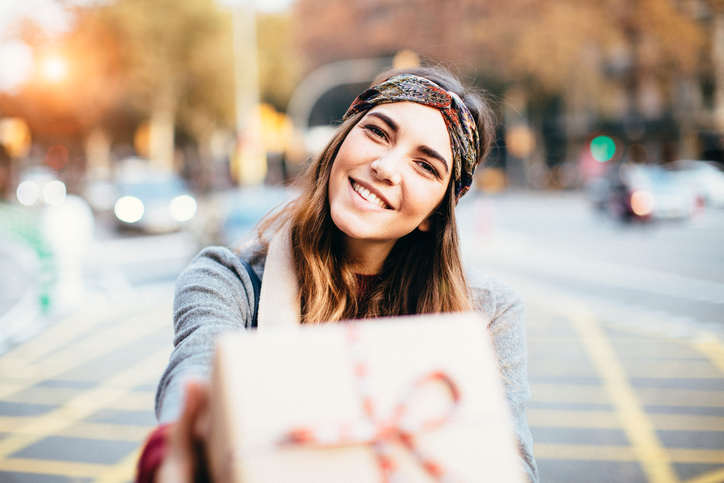 Here is our list of unique gift ideas for the parents of the bridal couple
Gifts for the mother of the bride or groom (or mother-in-law to be)
Jewellery
Consider a special piece of jewellery for your mother as a keepsake of your day. You might like to find a vintage piece such as a locket or bracelet, or perhaps a brooch or ornate hair comb that she can wear on the day.
You could incorporate your wedding colours into the jewels on the piece, or include a piece of your wedding fabric inside the locket. You could have the piece engraved with the wedding date.
Another nice idea is if you get something older that is significant to your family such as a piece handed down from your grandmother, or a bracelet you were given as a baby, and have this reset into a new piece to mark this occasion.
You could give you future mother in law a matching piece to your mothers, or something with a sweet sentiment on it about her son. Think of 'Thank you for raising the man of my dreams,' or 'I promise to love your son with my whole heart for my whole life,'
Silk flowers
Artificial flower arrangements have come a long, long way, and now are of incredible quality and detail. You could purchase a stunning silk bouquet, to match your bridal bouquet, or inspired by the colours of it, and then give this to your mother to keep forever. Buy a lovely vase to display it in as well.
Luxurious dressing gown or pyjamas
If you have bought satin dressing gowns for the girls in the bridal party, why not select a similar, but more classic and mature one for your mother as well? Buy her some really indulgent pyjamas too, the kind that are such good quality she would never buy them for herself, and even get them embroidered with 'Mother of the Bride'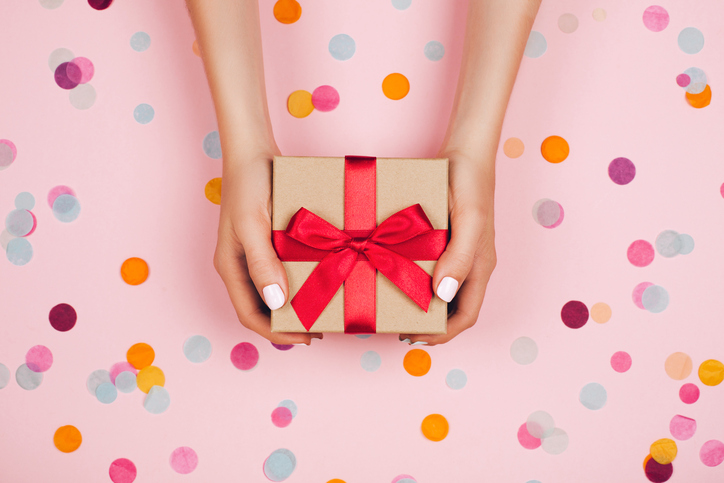 Gifts for the Father of the Bride or Father of the Groom (or future father-in-law)
Watch/Cufflinks
Along the same lines as jewellery for your mother, why not get a timeless timepiece for your father as a keepsake of your wedding? You could buy a lovely wristwatch, or perhaps a vintage fob watch, that he can wear on the special day. Again, get it engraved, of course.
Cufflinks are a beautiful idea too; get stones in them to match your wedding colours.
Decanter/Hipflask
Choose a crystal decanter or silver hipflask and once again engrave it, then present it to him in a carved wooden box. You could even add glasses and a note promising to have a drink with him every year to make sure that you stay in touch.
Wine
You could also arrange to get a beautiful bottle of wine, champagne or spirits from the year of your wedding, or perhaps the year of your birth if he likes his spirits aged, and then give him this with a promise of a day to open it on. Or just drink it together now.
Keepsakes
Another gorgeous idea we've seen is a tie for the day, with an embroidered heart on the back from you saying that you loved him first, and you will always be his little girl. For something a little less sentimental and a bit more cheeky, add a money clip with your wedding date on it, and 'All that is left after my daughter's wedding…' engraved onto it.
You could also get matching silver beer steins for your father and father in law with their respective titles on them, to use at the reception or a glass engraved with 'I survived my daughter's wedding.'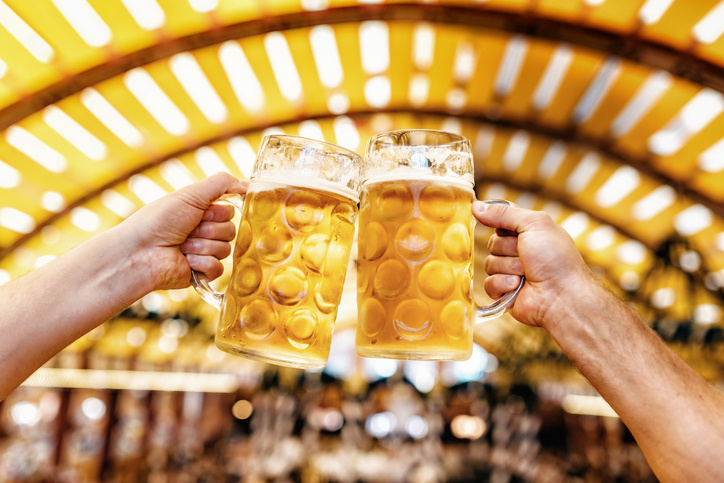 For both parents as a couple
A framed family tree, with your wedding at the bottom
You could arrange to have a family tree made up and framed for their wall or perhaps carved in wood or out of metal or just printed in a stunning gold finish. Include all the most recent weddings on there and include yours at the bottom.
A work of art from their wedding picture
Hunt out an old photo of their wedding day, or of when they were dating, and arrange to have it turned into a painted portrait for their wall.
A living gift
Consider a small fruit tree or willow to be planted on their property, that will grow and bloom with your marriage. You could get also get a second one for your home.
A wooden chair
You could arrange for a wooden bench or seat to be built and then placed in the garden of your childhood home, somewhere that you liked to hide or play. Engrave it with your name 'Emily sat here' or with an old-school heart and your and your fiance's initials inside it.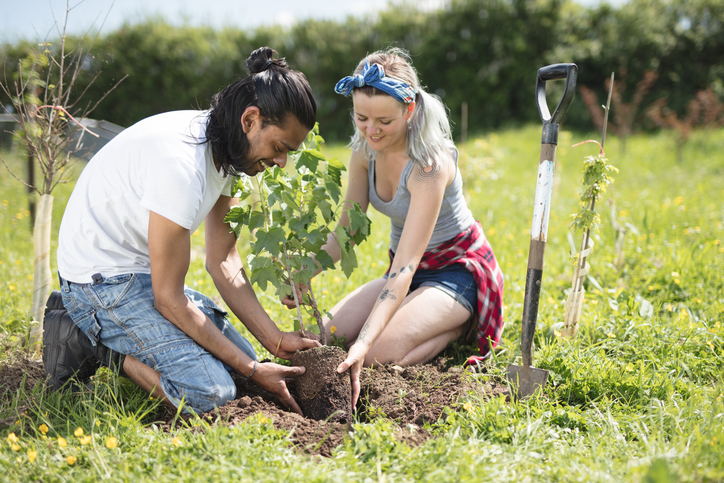 For things to be meaningful and memorable, they don't have to be expensive, but a little thought into this one goes a long way. Don't just grab something last minute, show that you put consideration and planning into this gift to thank them for all of the years they have done things for you and your partner.
Unique, different and personal is the key here, and something that they can keep (and show off) forever. Think about their individual personality, and your special relationship, and get something that you know will get them right in the feels.
Need help planning your wedding? Take a look at our To Do List.