You've seen them everywhere… the gift items with the words Best Man and Groomsman on them. While they can be quite sophisticated, if you are looking for personalised here are some ideas to get you started on modern gifts for your groomsmen.
Personalised whisky bottles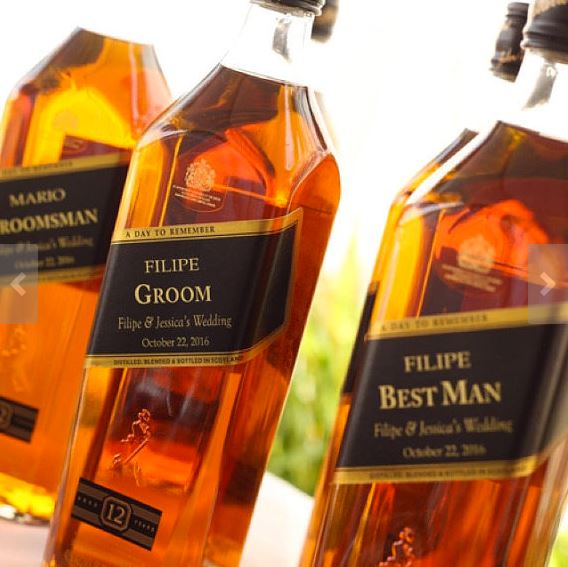 It is one thing to grab a bottle of whiskey from the nearest bottle-o and hand it over to your groomsmen. It is another thing entirely to make a bottle their very own with a personalised label.
There is something about sharing a drop of golden Johnnie Walker that screams man-bonding, so if you can give your groomsmen a bottle of the whiskey with their name plastered on it, what you are really saying is, "Let's have a drink together soon buddy!"
Hip flask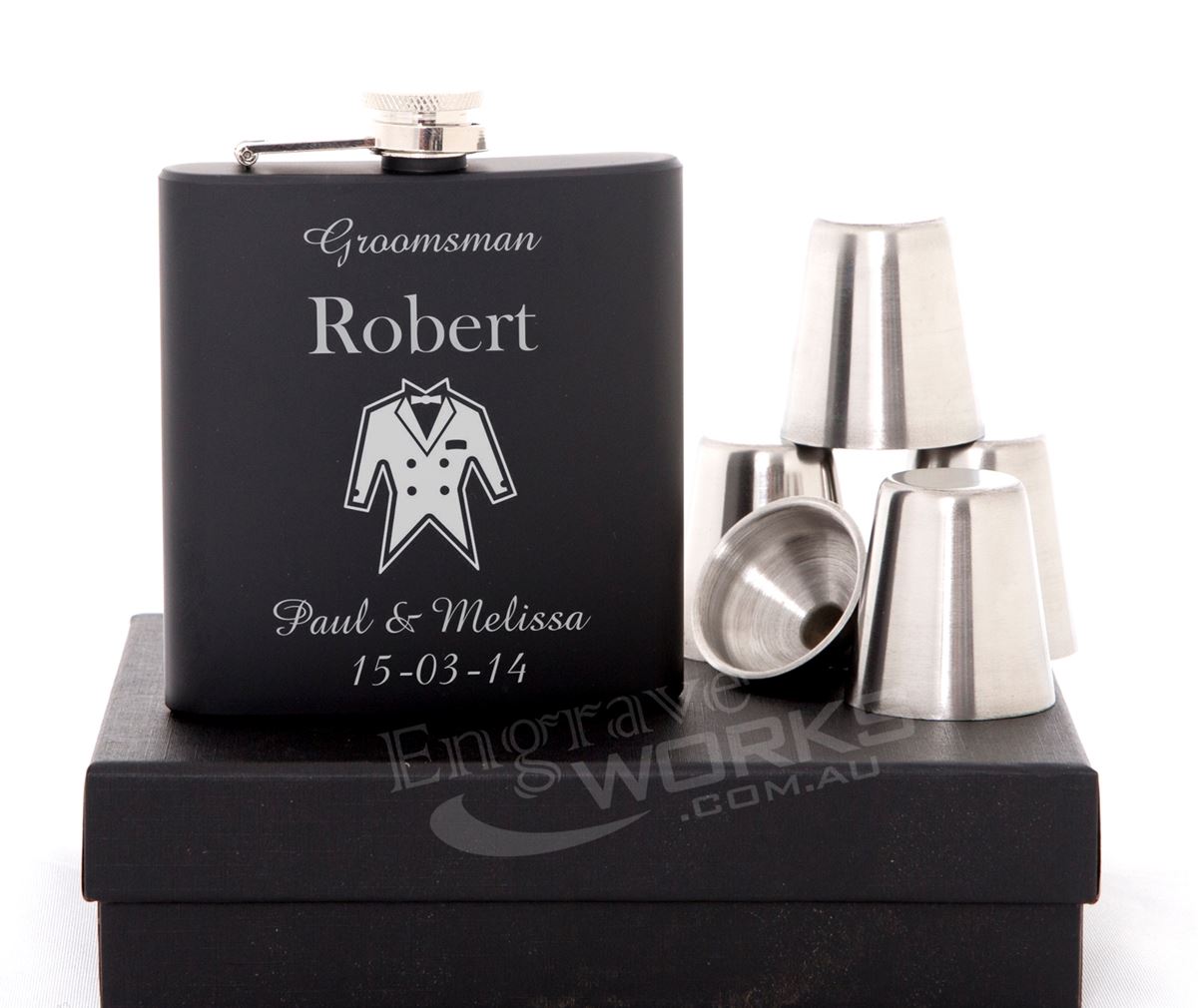 Not just for 18 and 21-year-old birthday parties, there is something timeless about hip flasks and when you can personalise them, you can make it as sophisticated or as unique as you wish. Flasks make great keepsake gifts for your groomsmen.
Funky ammo coolers
They look military in nature and scream "Tough Guys," but you can personalise ammo boxes with messages for your groomsmen.
It could simply be their name, or you can plaster their group nickname on it. Include the wedding date and their wedding title too, if you are that way inclined, or keep it strictly about the guys. These boxes can be used for tools, day-to-day storage, or all-important drinks carriers, making them a practical as well as looking epic.
Shaving kit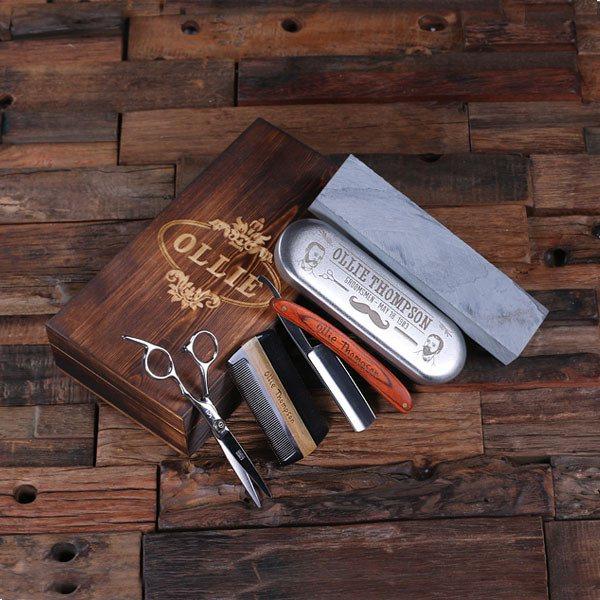 You might cringe when thinking a shaving kit is a good idea to gift your groomsmen – until you see how many awesome designs are out there.
Leather pouches filled with retro shaving gear, canvas bags with modern equipment, or a wooden box that is the very embodiment of sophistication. You can personalise any of these options to make them a gift that will definitely take pride of place in the bathroom.
Ultimate cooler chair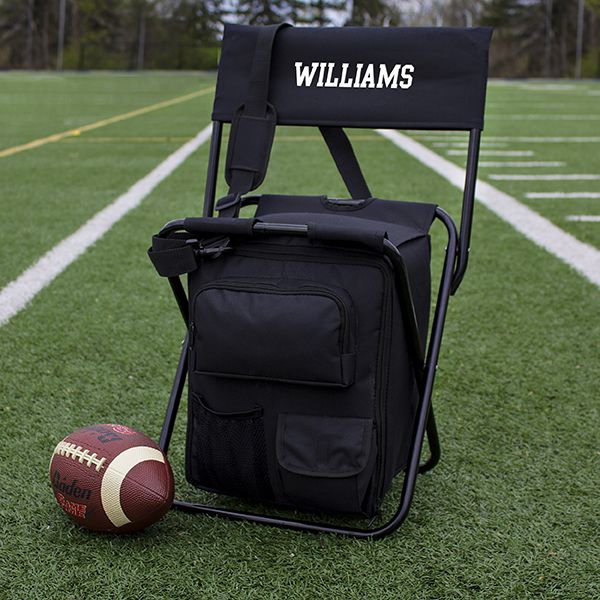 Whether it's camping, heading to the local sports grounds to watch a game, or just chilling in the backyard, it is a magnificent thing to have your very own chair in which to enjoy these simple things in life.
How will everyone know it's yours? It will have your name on it of course! Make a personalised chair even more awesome for your groomsmen by finding one that has additional benefits, like an inbuilt cooler bag, or the ability to recline.
Tasting paddle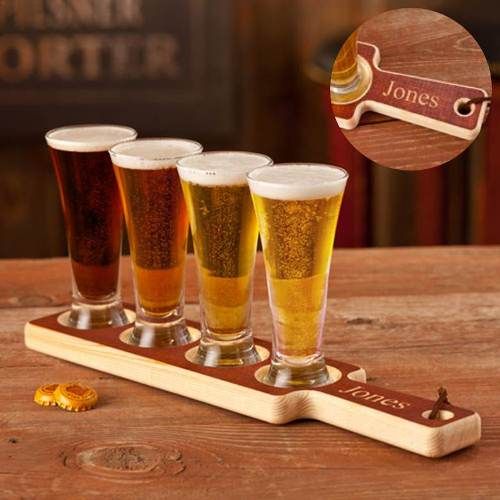 Craft breweries are popping up all over Australia and around the world and the number of people heading out to sample a tasting paddle is on the rise.
With a personalised paddle, your groomsmen can recreate the experience at home and if they are into a home brew, can indulge their guests with tastings from their selection! Great for lads who love their craft beer.
Personalised glasses with a difference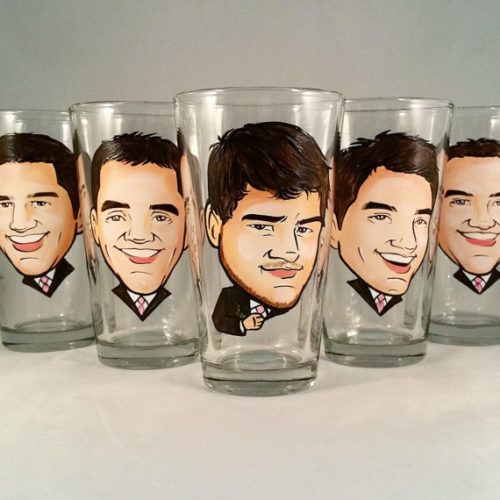 There are countless companies across the country who can engrave anything you like onto glassware, so why not think a bit outside the square and go for a caricature-style set for your groomsmen?
It will be sure to make them laugh and you know it will be something they will cherish forever. If you want to amp up the fun even more, have a set with one of each of your main men and intentionally give the glass with Dave's face on to Chris, and give Chris's face to Simon and so on.
Man bag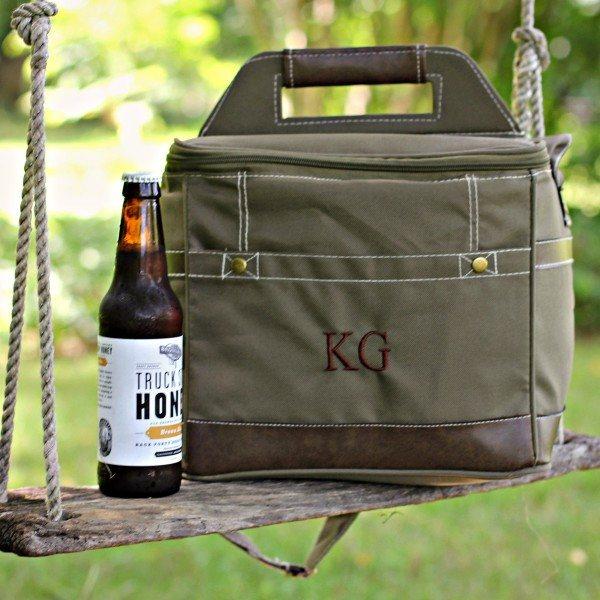 While gals have handbags that can sometimes store the equivalent of a small suitcase hanging from their shoulders, guys are usually expected to carry their essentials in pockets.
No more! Give your groomsmen a man bag. It can be cooler-style, a satchel/messenger style, or a duffel bag for larger travels or sports. You can have it monogrammed to boost its awesomeness.
Pocket watch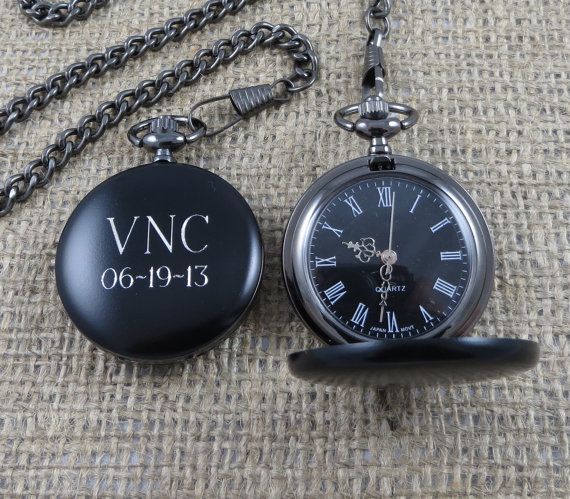 You might not see too many people strolling around the street and stopping at the bus stop to whip their pocket watch out and check the time. It is more likely to be their mobile phone.
But that is what makes pocket watches cool! They are both stylish and practical and when you can personalise it with your groomsman's name or a special message, you know it is something he will cherish forever.
Drinks carry caddie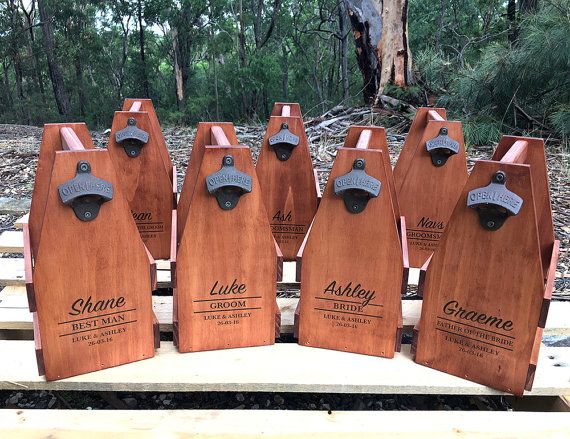 How often have you turned up at a party or social gathering with your drinks in tow, only to find you have left a bottle opener behind? This will be a problem of the past for all of your groomsmen if you give them an all-in-one drinks caddy.
Not only can you plaster their name across it, (so they will never accidentally pick up a light instead of a full-strength from someone else's caddy) but there is an inbuilt bottle opener so the days of searching through the bottom of cooler bags for one will be over.