Your wedding vows are not only one of the highlights of your big day, they're also a public declaration of your love for your spouse-to-be. But don't get us wrong – that doesn't mean they can't be funny or, at the very least, amusing.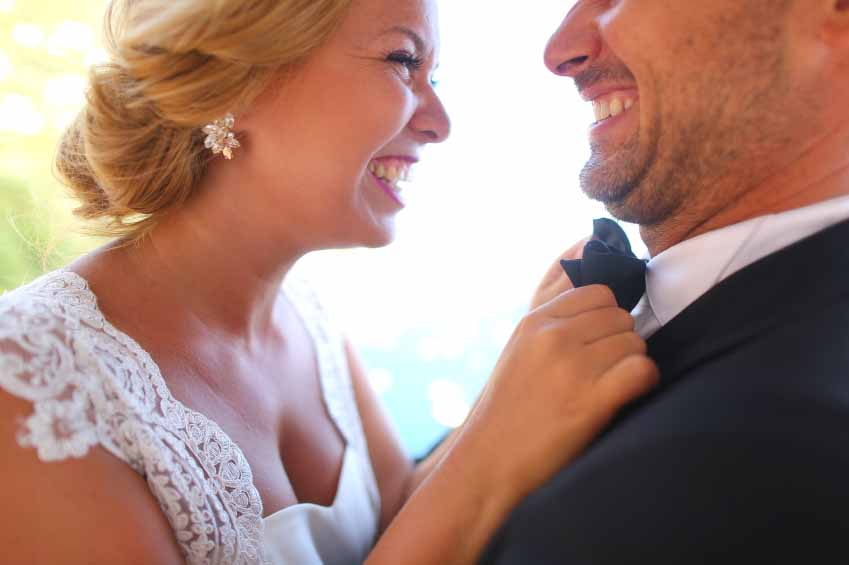 For couples wanting to ditch the formal thees and thous and flowery professions of love, here are 16 funny wedding vows and snippets guaranteed to bring out a giggle or two from the crowd – and, especially, your beloved.
For the netflix lovers
– I promise to hold off secretly watching episodes of *whatever TV show we are watching together, until we are actually together.
One for the dags
– I vow to love every last bit of you… even your snoring and love of terrible '80s ballads!
Shopaholics unite!
– I, (insert your name), take you (insert fiance's name), to be my (wife/husband), to have and to hold from this day forward, for better or for worse, for richer, for poorer, for even poorer when I've been shopping, in sickness and in health, to love and to cherish; from this day forward until death do us part.
One for the footy fanatics
– I promise to always love you… even during footy season.
Just the essentials
– In front of our friends and family gathered here, I promise to love and cherish you in good times and in bad. I promise to put down the toilet seat – and to replace the toilet roll when it's over and to never, ever, ever forget our wedding anniversary or your birthday.
For the dog lovers
– I promise to love you as much as I do our dog. From this day forward, I will lint roll the chairs whenever your parents visit. I will love you in sickness and in health, as long as you take care of the vet visits. I promise to cuddle you as much as I do (pet's name) and pick up treats for you whenever he gets some too.
Another one for the shopaholics
– I promise not to spend all our life saving during the Boxing Day sales.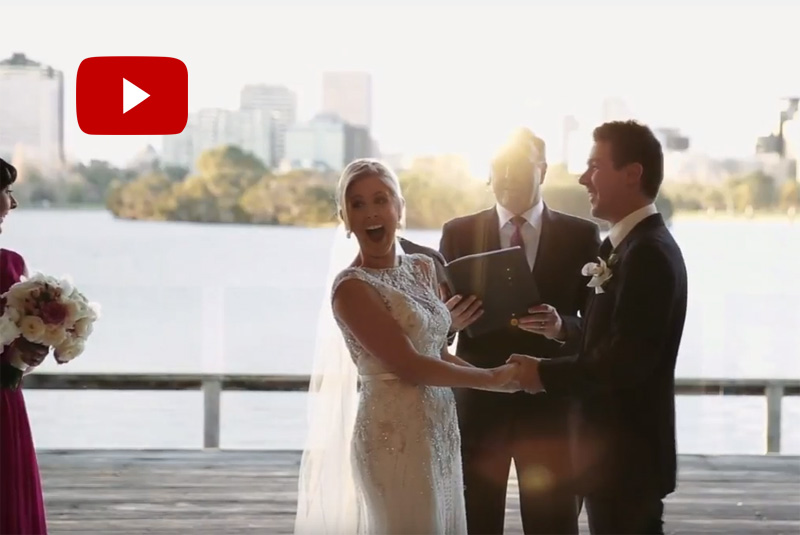 For the Youtube lovers
– I promise to be there for you through the toughest trials in our life and to cry with you. These trials do not include things like Youtube footage of soldiers being reunited with their daughters. You're crying on your own with those.
Must be love…
– I vow to always do all the stuff neither of us wants to do when I know that you really, really           don't want to do it a lot more than I really, really don't want to do it.
You can always count on this groom's Facebook likes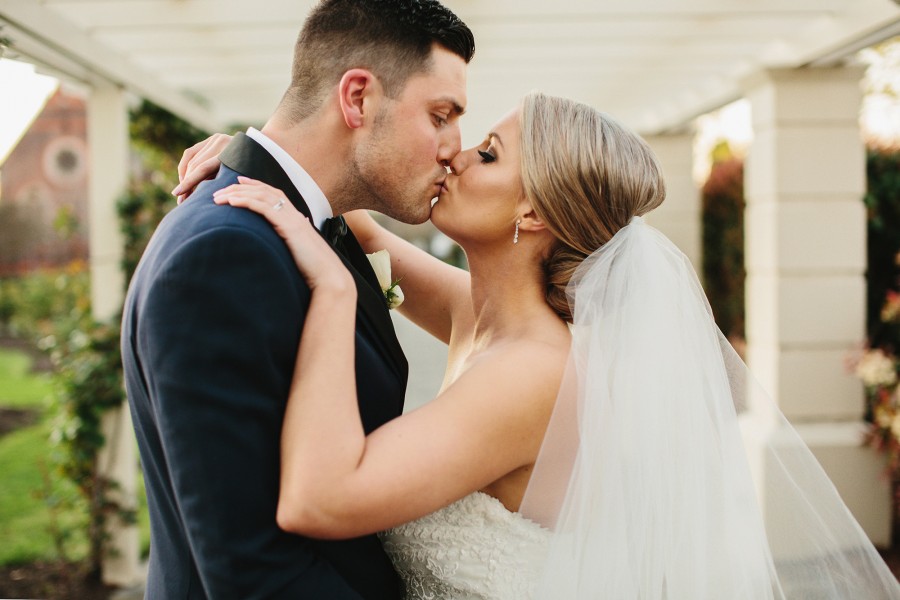 – Groom Nathan made a very modern social media-friendly vow to bride Cara: "I promise to like    your 'selfies' within a reasonable time frame."
Just incase a zombie apocalypse comes true
– I vow to stand by your side, John, when the zombie apocalypse comes and, should you be turned into one, I promise to let you bite me, so I can too be one and, therefore, stay by your side forever.
One for the board game lovers
– I promise never to keep score… even when I am clearly winning.
Who's hair is this?
– I promise to unclog the drains, even though you are the only one of us with long hair.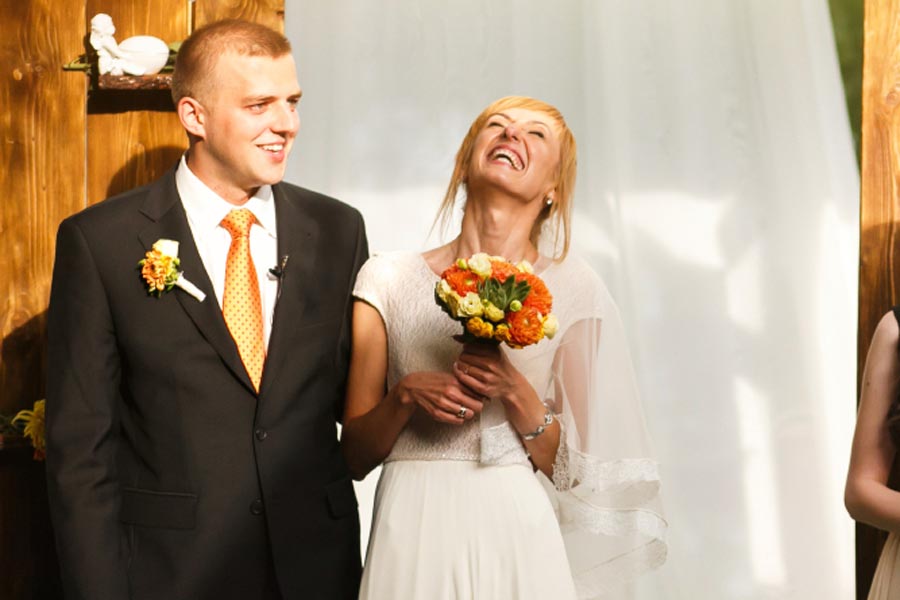 Pyjama party
– I can't wait to sit in our pyjamas together, every night.
I don't
– When I say 'I do,' I don't mean the dishes.
One for the rugby lovers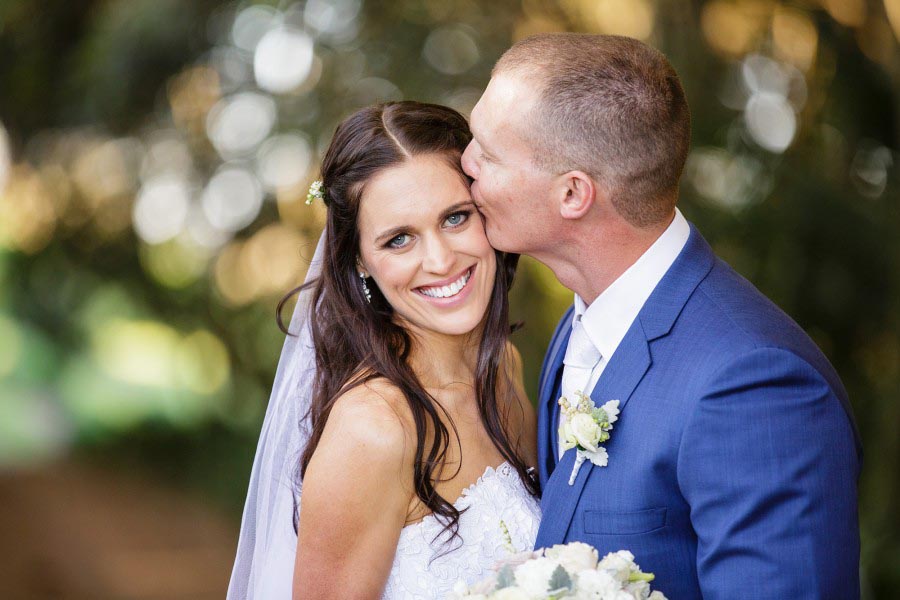 – Rugby loving bride and groom Chelsea and Chris immortalised their sporting affiliations in            their wedding vows with the line 'I promise to always shout the Queenslander chant with you      during State of Origin matches'
Happy wife happy life amiright?
– Celebrant to bride: Do you take this man to be your lawfully wedded husband?
Bride: I do.
– Celebrant to groom: Do you take this woman to be your lawfully wedded wife?
Bride: He does.
A tall promise
– I promise to buy taller shoes so you can wear heels.
The instagram-husband everyone needs
– I promise to take instagram-worthy photos of you.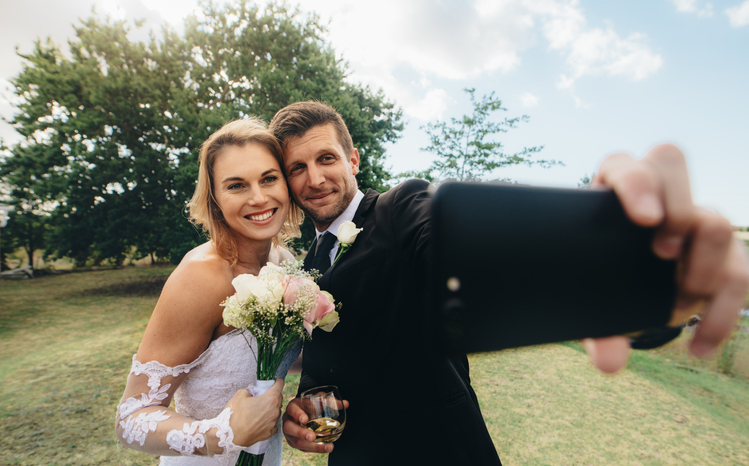 The Wedding Singer
I wanna make you smile whenever you're sad
Carry you around when your arthritis is bad
All I wanna do is grow old with you.
I'll get your medicine when your tummy aches
build you a fire if the furnace breaks
Oh it could be so nice, growin old with you.
I'll miss you, kiss you, give you my coat when you are cold.
Need you, feed you, I'll even let you hold the remote control.
So let me do the dishes in the kitchen sink
Put you to bed when you've had too much to drink.
Oh I could be the man (or woman) to grow old with you
I wanna grow old with you.
Another one for the sports fans
– I declare, in front of our family and friends, that I will love you and cherish you for richer or          poorer, in sickness and in health. I vow to stand by you through every obstacle, and should          the <insert favourite sports team> lose, I will console you and, should they win, I promise to        join you in a beer.
Green eggs and vows?
– Aside from being very amusing, these oh-so-clever Dr Seuss-inspired wedding vows are also       ridiculously sweet and, in addition to giggling your way through them, you may just find               yourself sporting a tiny tear or two.
Dr. Seuss Wedding Vows from Greg Savage on Vimeo.
How to write your own funny vows
If none of the above examples tickle your fancy, you might want to write your own. Think about a quirky trait or hobby your fiance has, and try to incorporate it into a promise. Extra points for those who can identify something that'll get most of the guests laughing too!
Whether you opt for funny wedding vows or not, you may be looking for some inspiration. Here are 25+ fun vows for modern couples.