To celebrate the upcoming festive season, we asked a few of our amazing wedding mixologists and mobile bar suppliers to share their favourite cocktail recipes. Keep reading to discover all the tasty tipples we'll be drinking (responsibly, of course) over the Christmas holidays.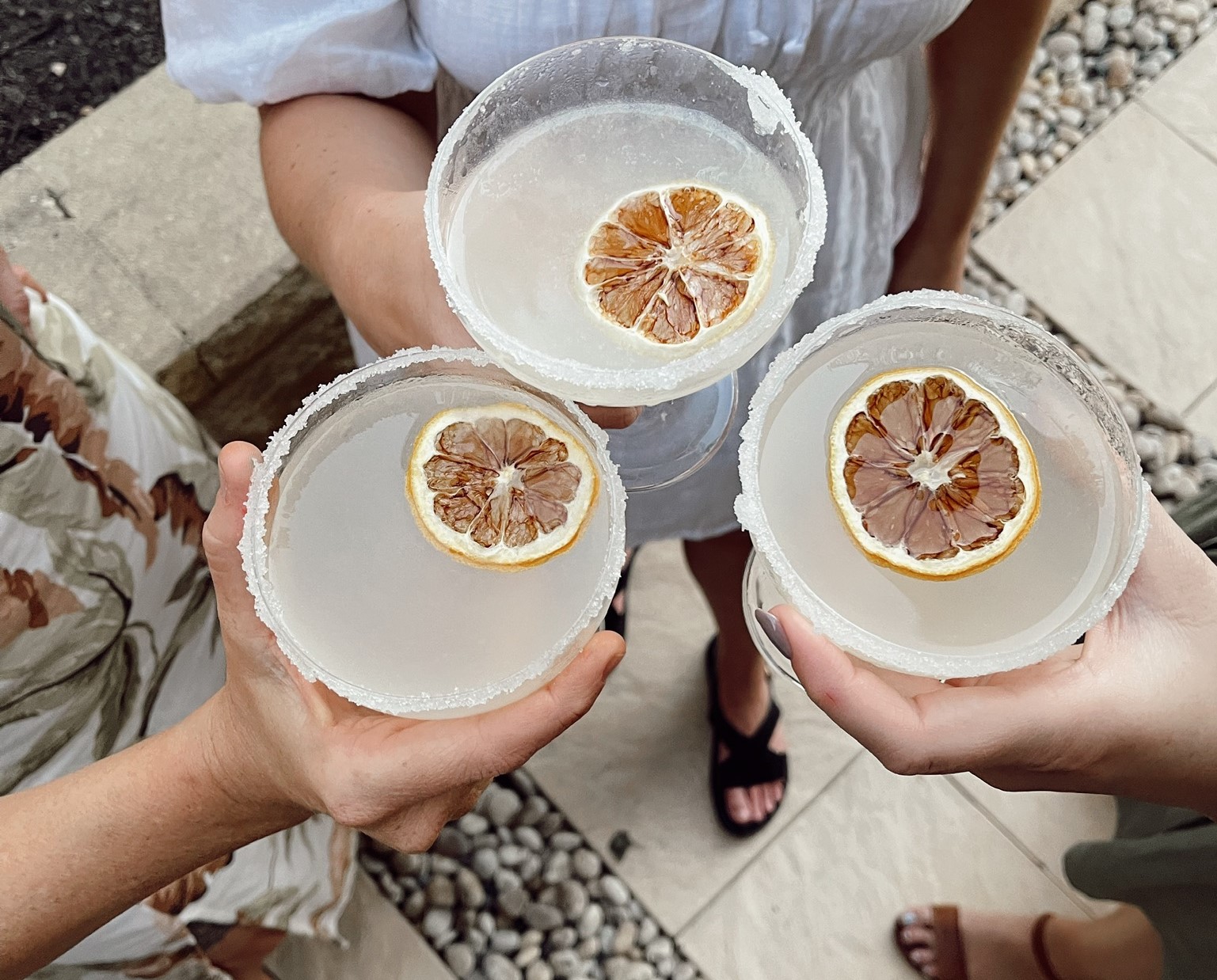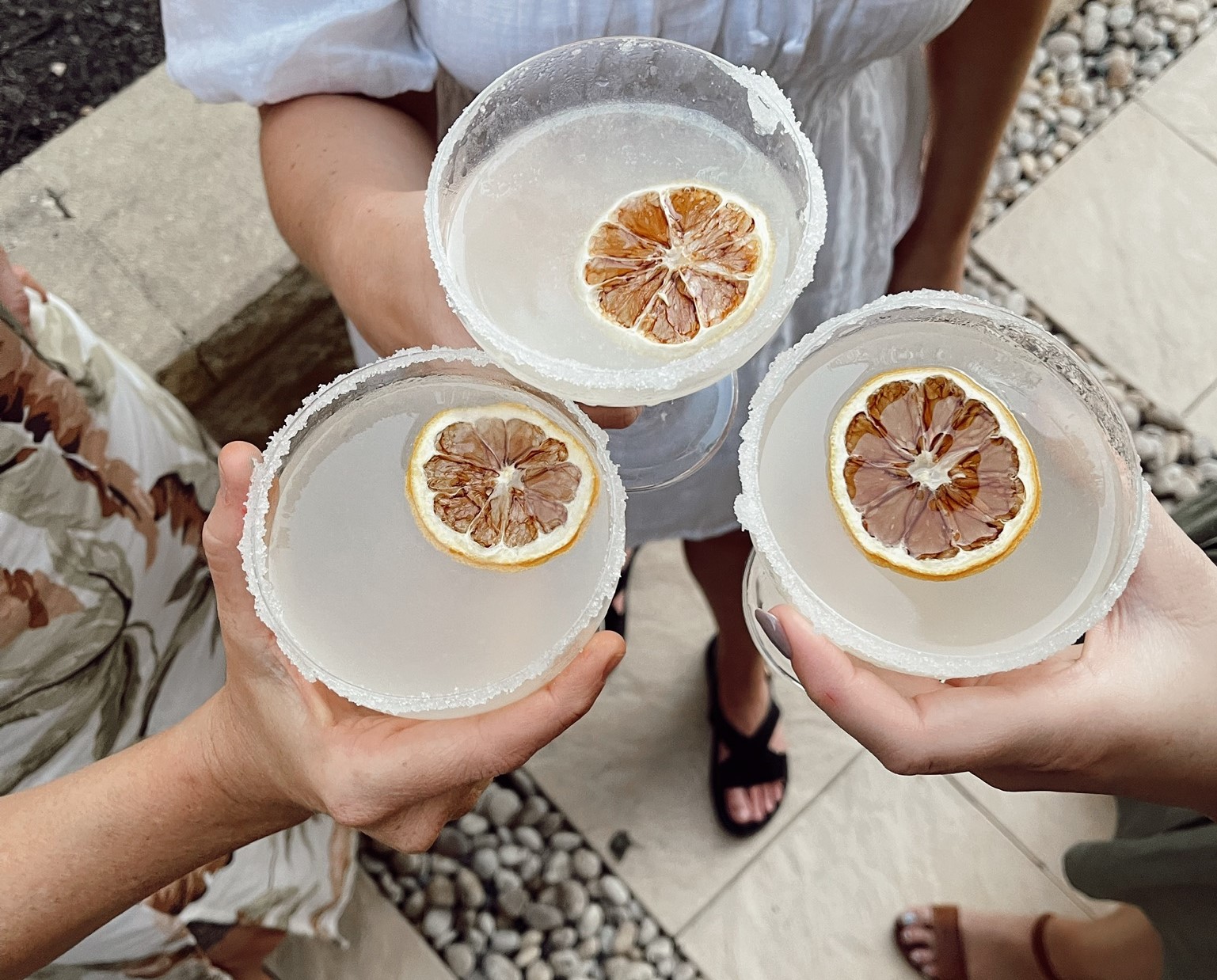 ---
Caravan & Tonic's talented team of bartenders are known for mixing, stirring and shaking delicious cocktails at weddings across Perth from their two lovingly restored vintage caravan bars. They offer a carefully curated list of seasonal and classic cocktails for you to choose from, or you can also suggest your favourite.
When we asked Caravan & Tonic to share their favourite festive cocktail recipe, they were quick to suggest their much-loved Elderflower & Vin cocktail. This crowd favourite features elderflower cordial (yum!) and gets its gorgeous colouring from muddled blueberries.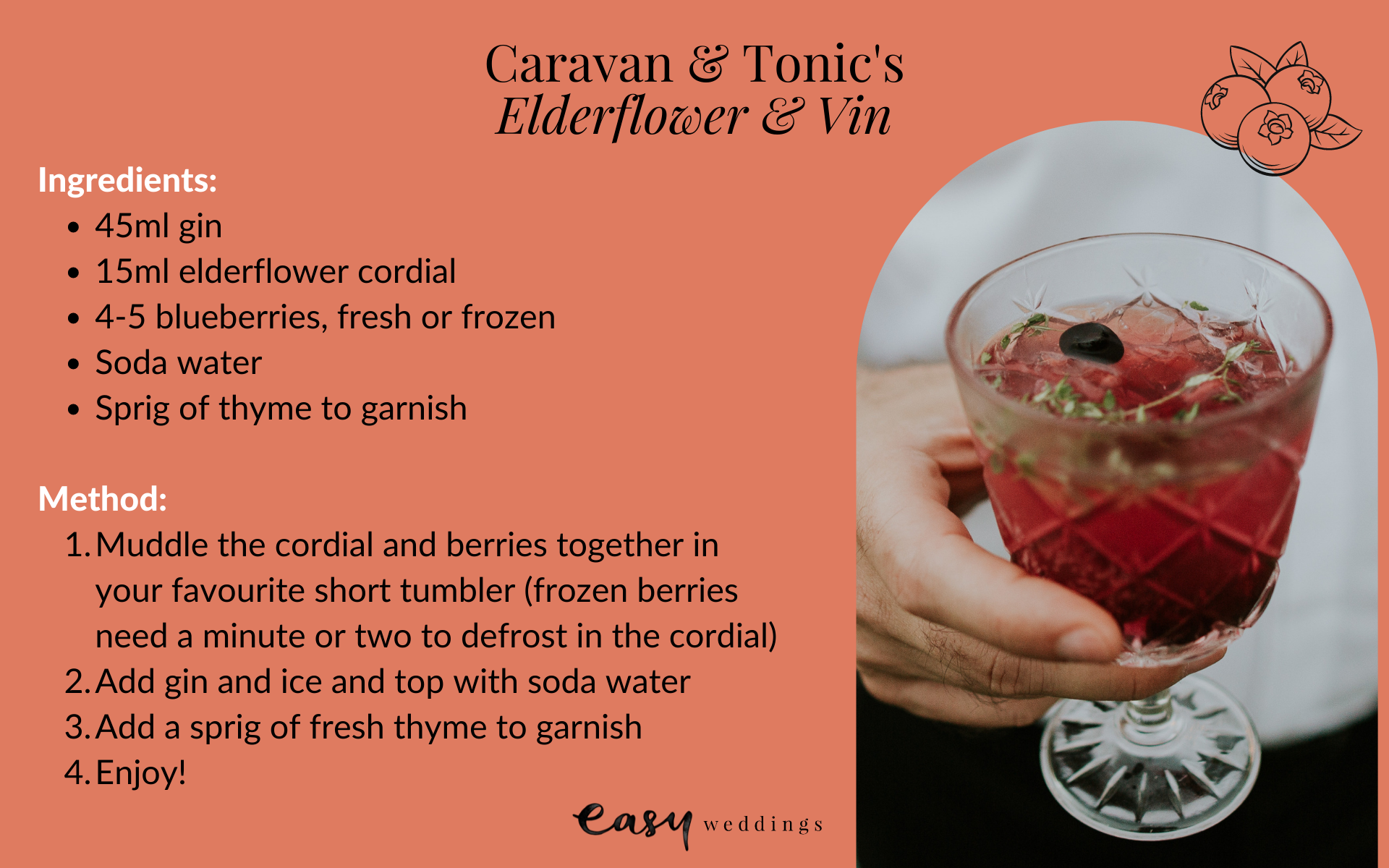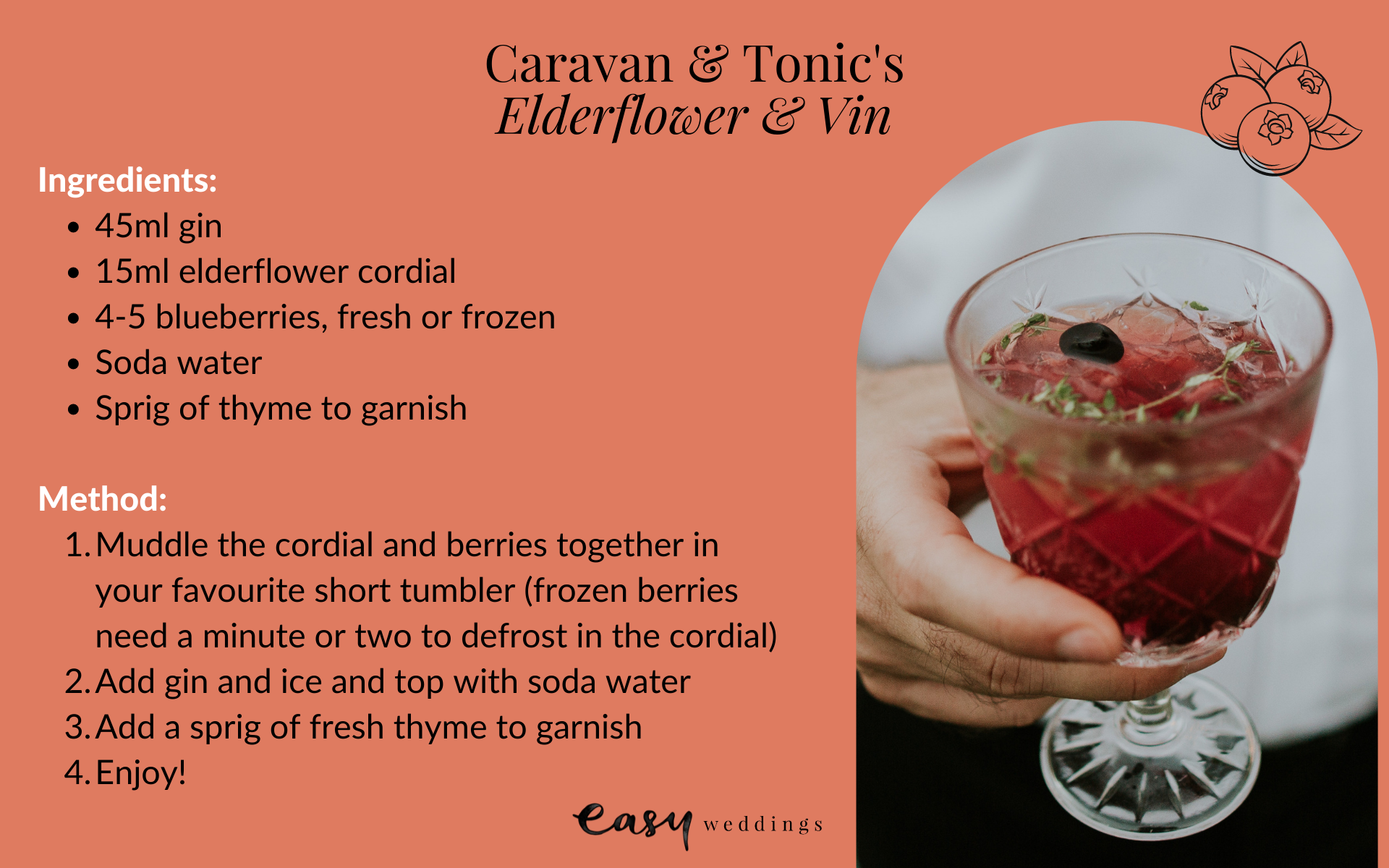 check out caravan & tonic
---
As a mobile bar service specialising in tasty cocktails, we knew we had to consult Sir & Shake's owner Jordan Hannaford when sourcing recipes for this article. Jordan and his team of RSA accredited bartenders masterfully prepare delicious cocktail concoctions for weddings and special events on the Gold Coast, whether they're much-loved classics or delicious, unique favourites.
Sir & Shake's Coconut Dream cocktail is the perfect summer drink, with fresh grapefruit juice, light rum, and of course — coconut cream. For more festive cocktail recipe ideas, check out Sir & Shake's Instagram, where they share new cocktail recipes every Friday!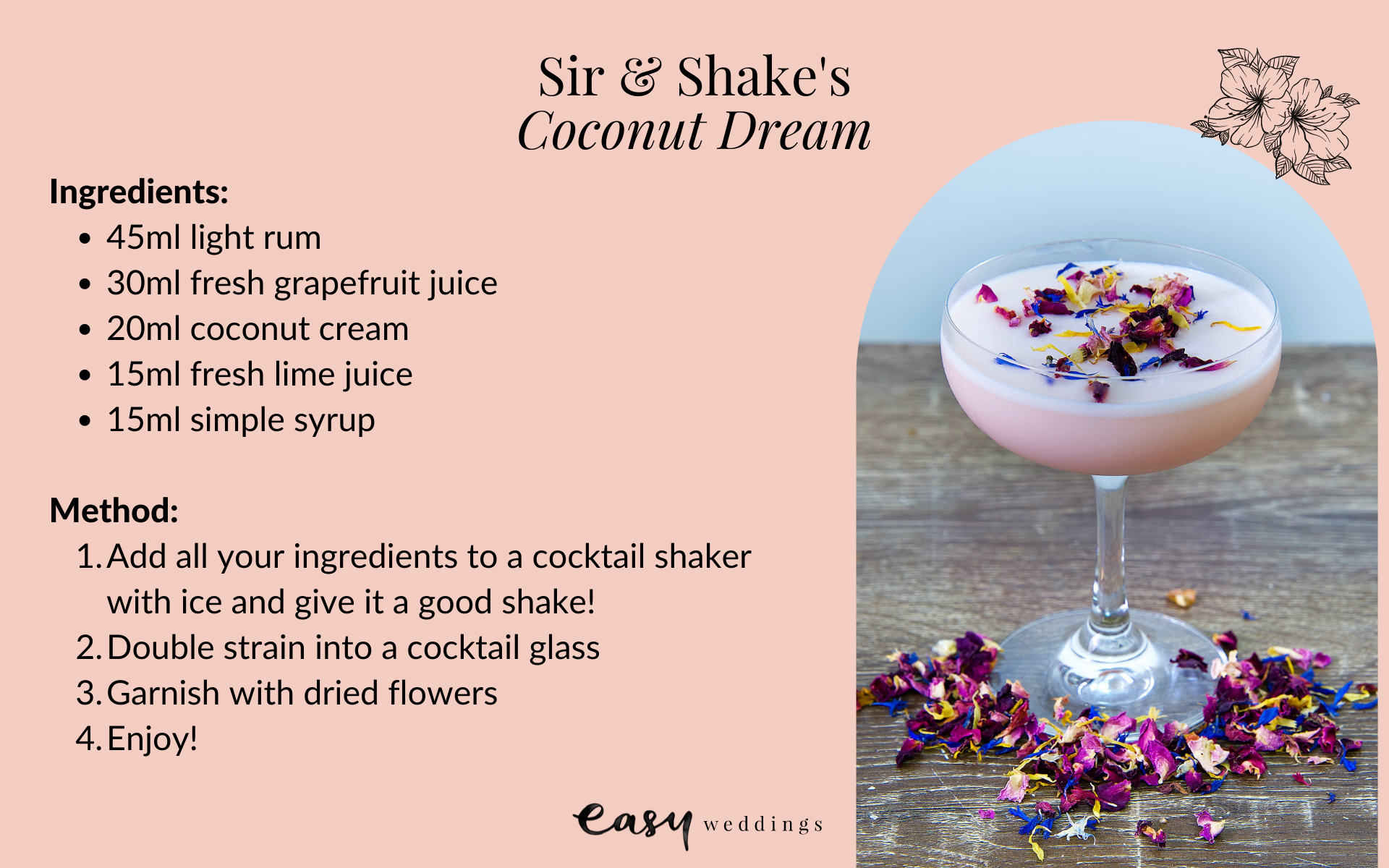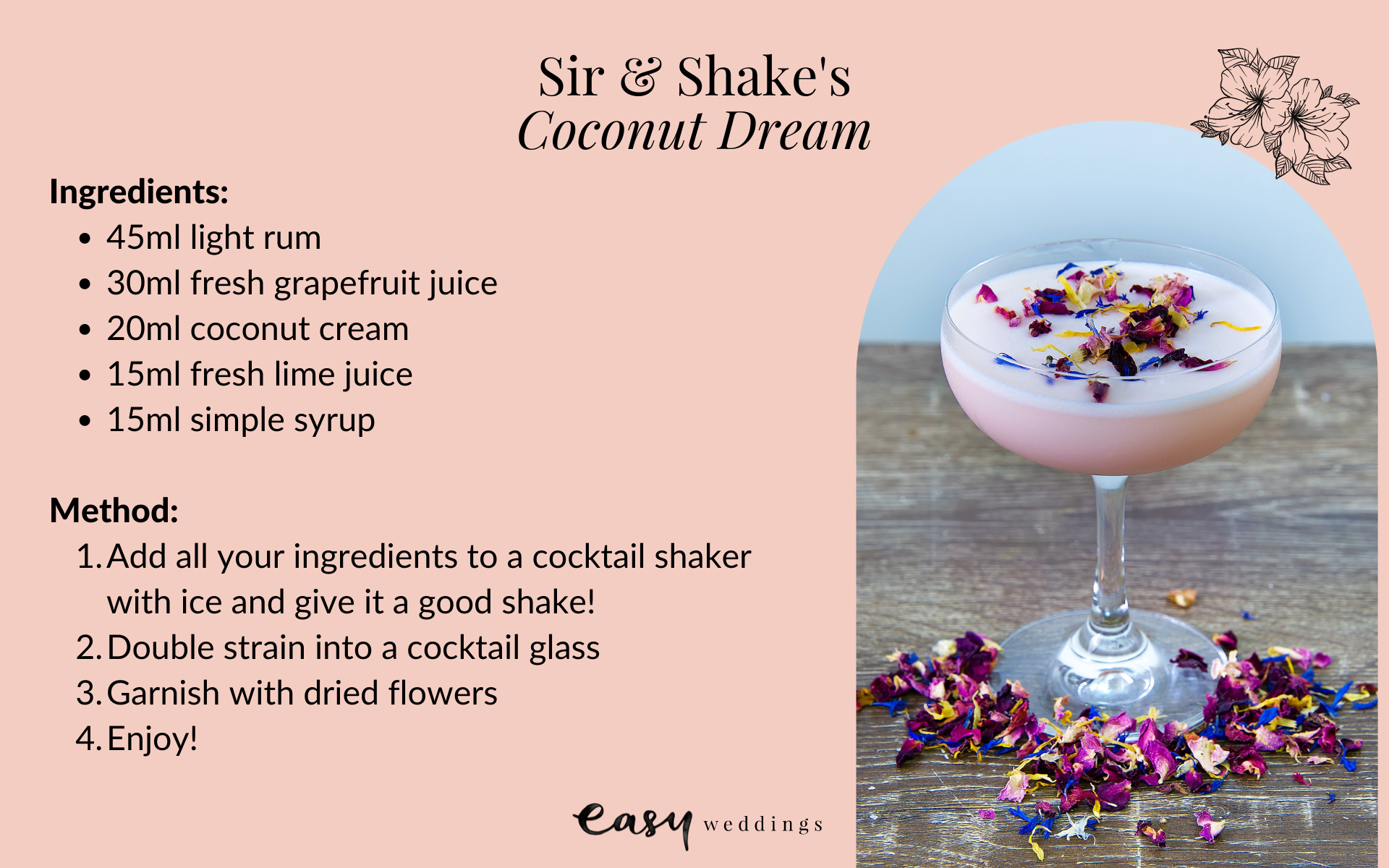 visit sir & shake
---
The Wanderlust Bar is one of Melbourne's most in-demand mobile bars, available to hire for weddings across Victoria, including the Yarra Valley and Mornington Peninsula. Converted from an old horse float, this festive pop-up bar has a charming, rustic aesthetic that's guaranteed to impress.
Wanderlust Bar's talented mixologists serve up tasty signature cocktails for weddings and special events, and they were kind enough to share the recipe for their Classic Negroni — a crowd favourite. For a festive touch, serve your Negroni with a sprig of fresh rosemary and a slice of blood orange.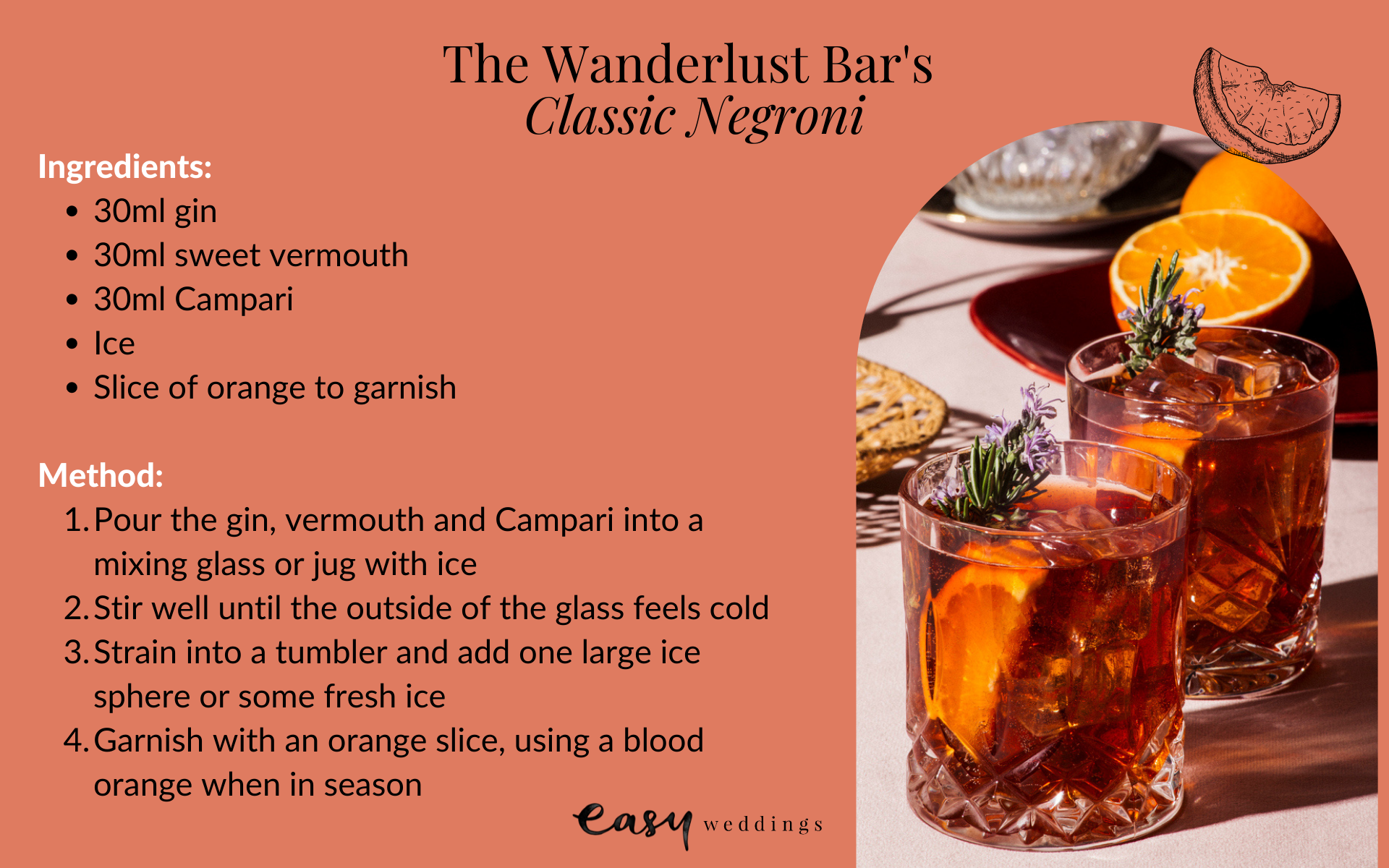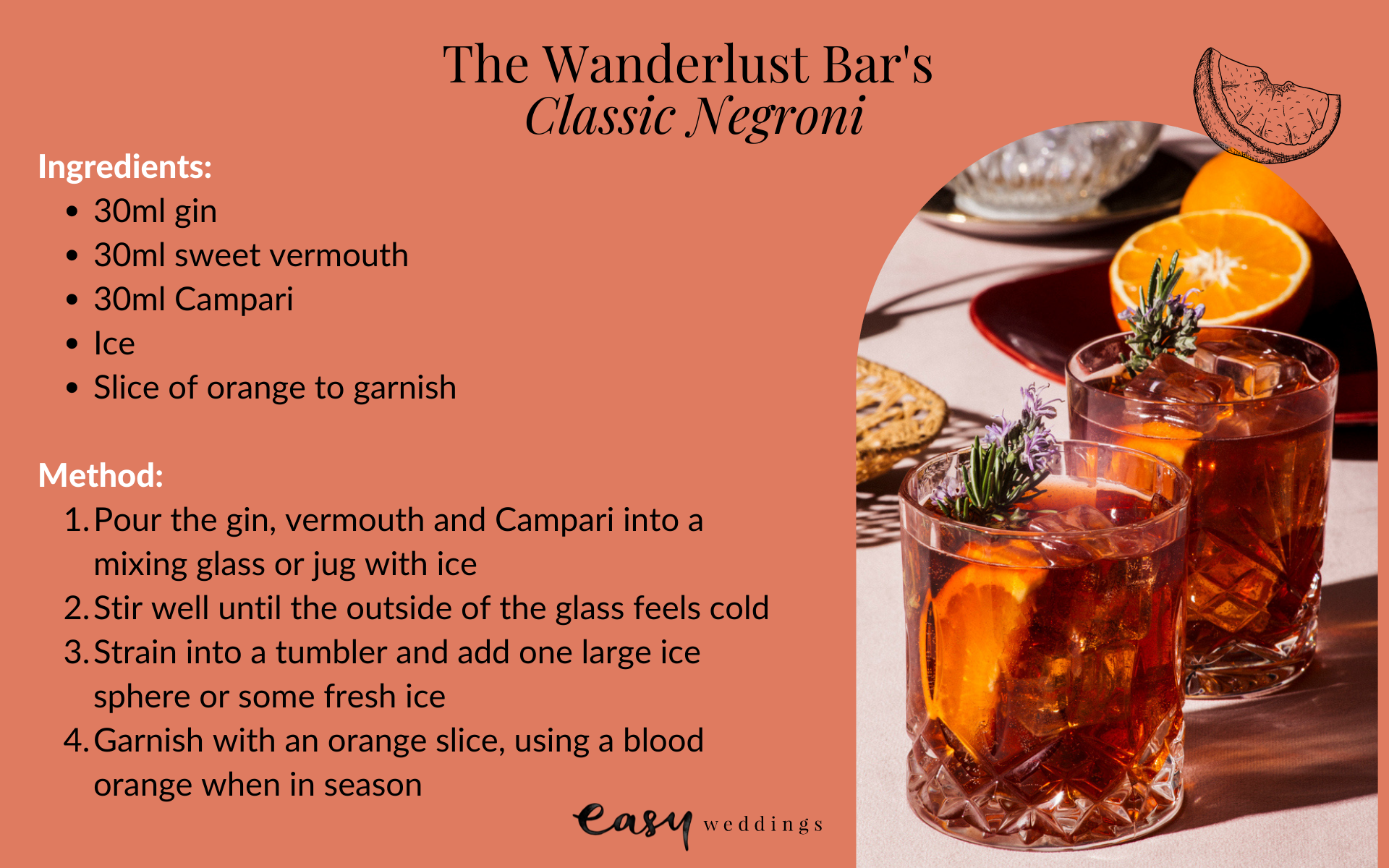 check out the wanderlust bar
---
With more than 15 years of industry experience, Liquid Infusion has mastered the recipe for the perfect mobile bar service: tasty handmade cocktails and exceptional service. These cocktail masters are renowned for impressing guests at weddings and events across Sydney and should be at the top of your list if you're on the hunt for a mobile bar supplier.
And if you're looking for another classic cocktail recipe to whip up over the holidays, you can't go wrong with Liquid Infusion's delicious Whiskey Sour. Be sure to garnish your cocktail with glistening maraschino cherries or candied orange peel for an extra special touch!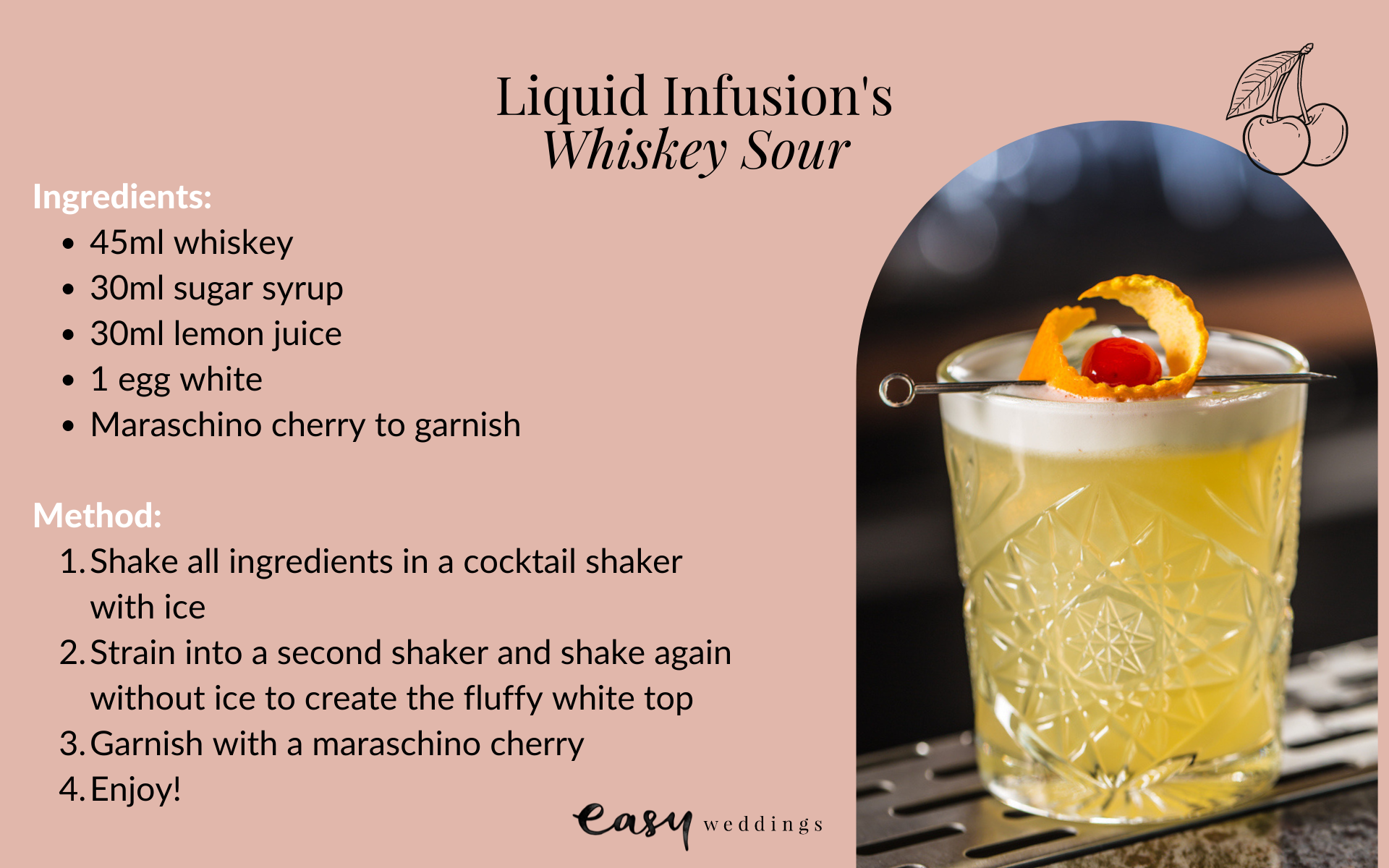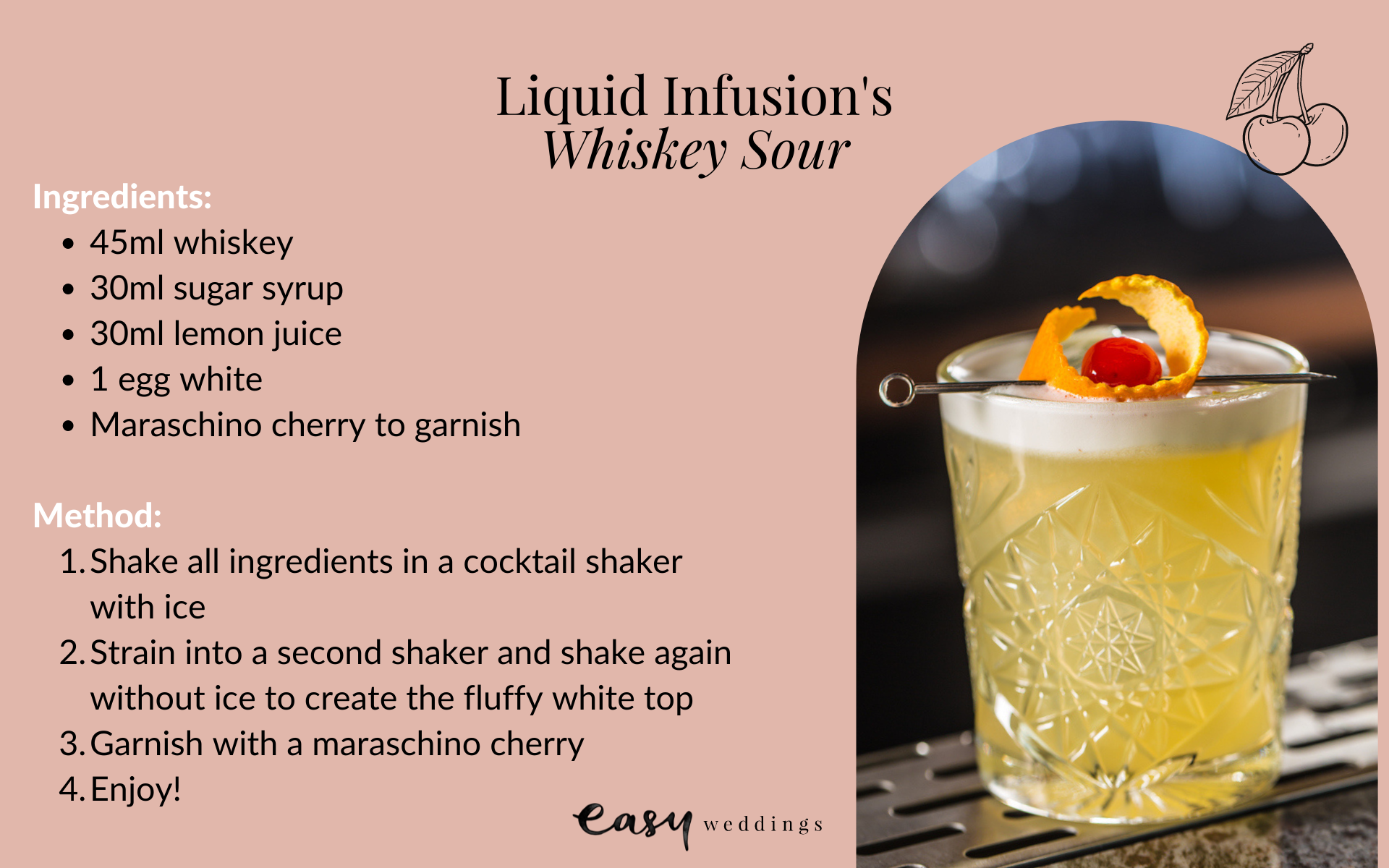 visit liquid infusion
---