Once you've found your venue and locked in your dream team of suppliers, it's time to start thinking about the finer details of your wedding day. To help you feel inspired, we asked a few of our amazing suppliers here at Easy Weddings to share their top wedding styling tips.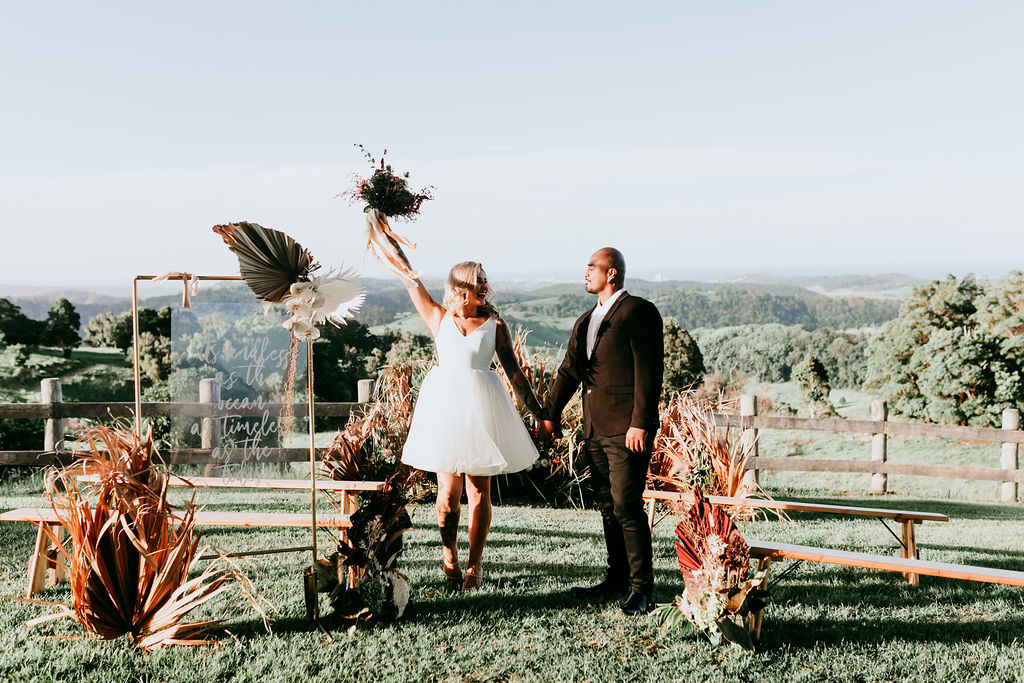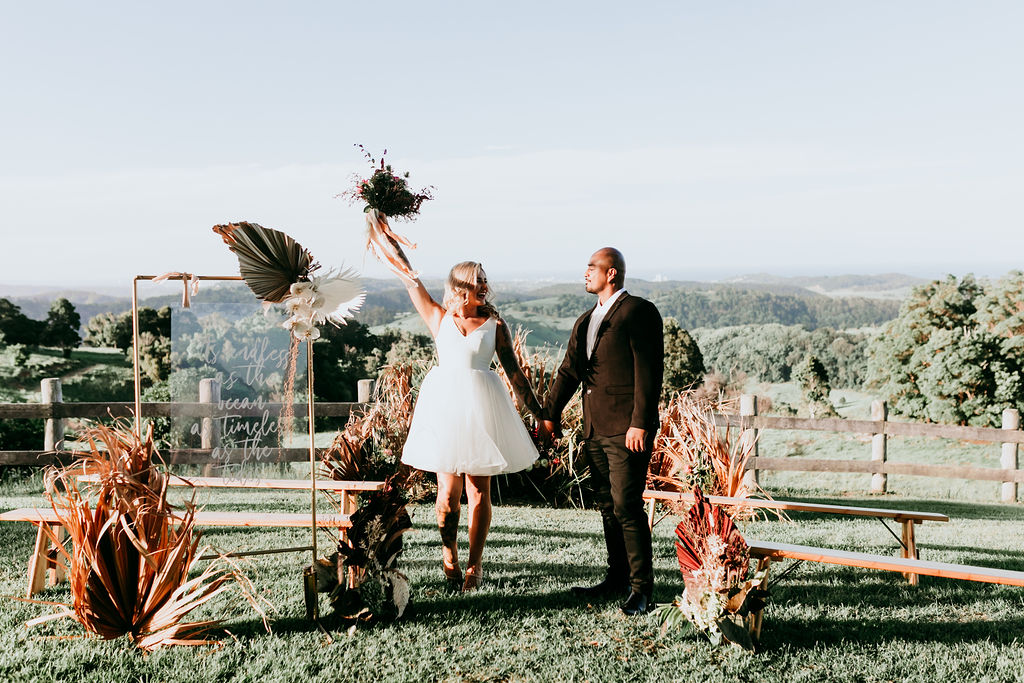 Styling a wedding is no small task. It takes a lot of creativity, and a keen eye for detail as every element will contribute to the overall look and feel of your special day. Details like the colour of your plates, the texture of your napkins, and the shape of your chairs may seem insignificant, but they are all important pieces of a puzzle that will come together to create your dream wedding aesthetic.
Whether you're envisioning a minimalist modern wedding with crisp white florals or a relaxed rural celebration with earthy rustic tablescapes, it can be difficult to make sure all of your wedding elements work well together. To make this process feel a little less overwhelming, we enlisted the help of some of our best wedding stylists, who shared some helpful styling tips based on popular wedding themes.
find a wedding stylist
---
Boho Wedding Styling
We love the look and feel of boho weddings, from the overflowing floral arrangements and pops of pampas grass to the organic linens and woven decor elements. The overall vibe of this popular wedding theme is relaxed and effortless, meaning you can choose to keep things simple and DIY some personalised boho decor or go all out with lush floral installations and bespoke stationery.
"Bohemian weddings, big or small, are all about channelling effortless, elegant style," explains Tanya Maio from Forever Us Events & Flowers Queensland. "The key to creating a beautiful boho wedding is your selection of colours and textures."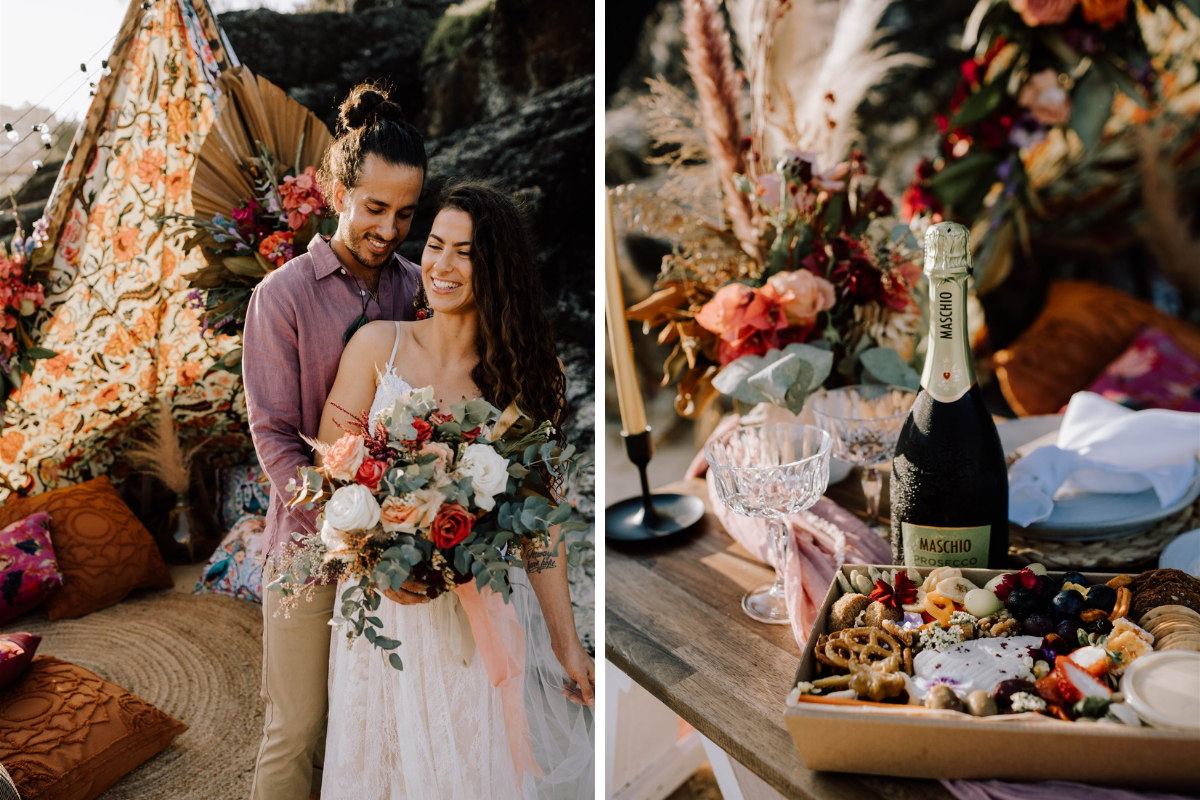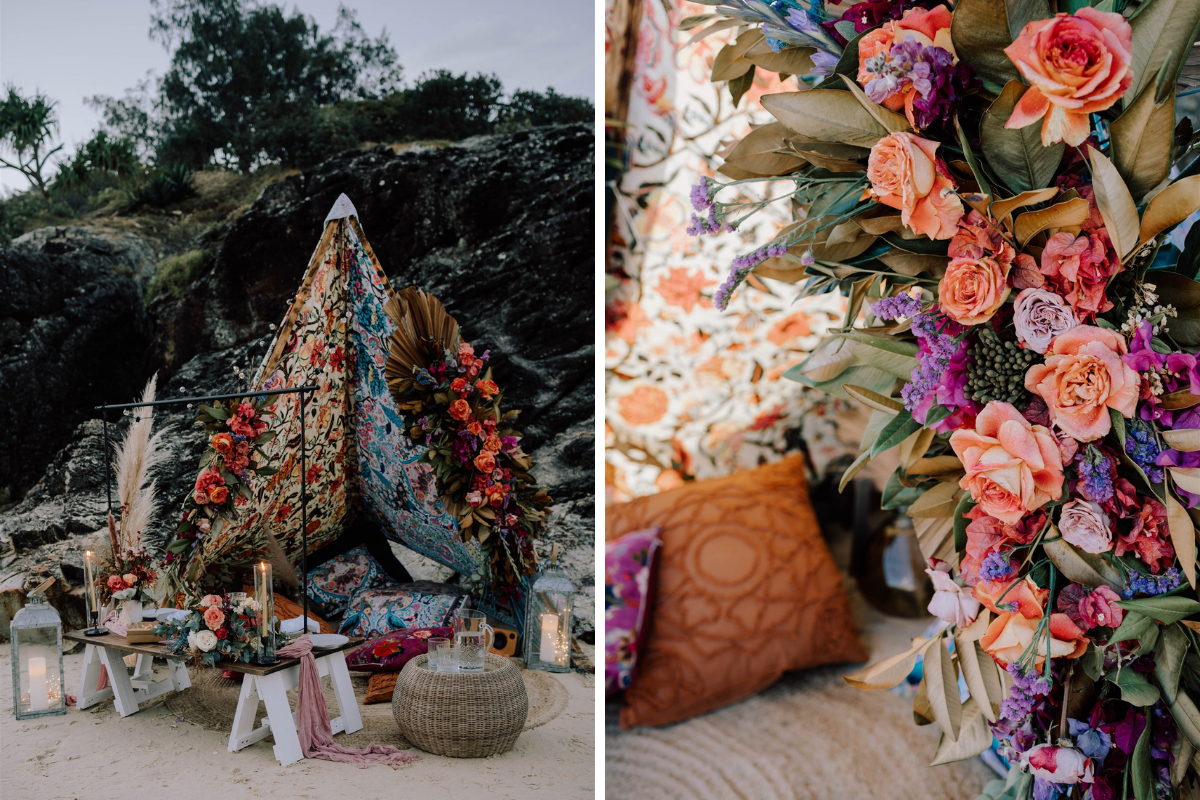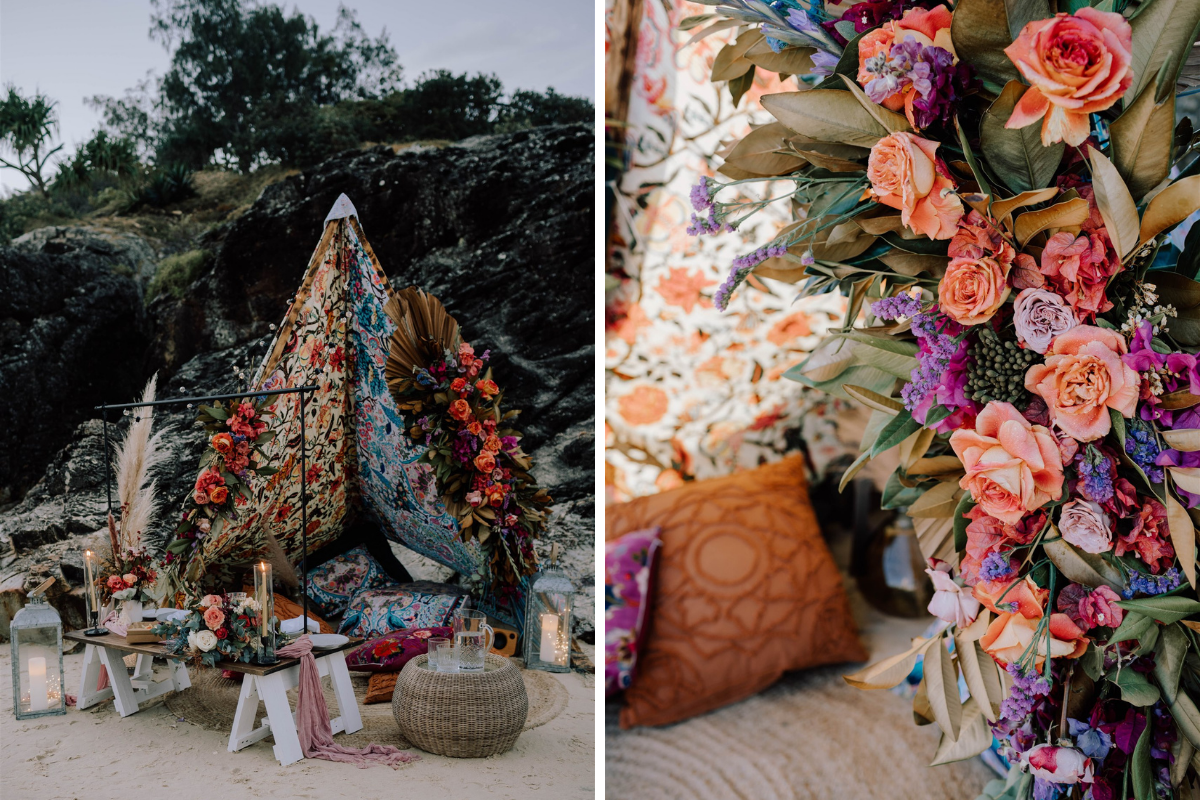 "The elegance of this intimate boho beachside elopement — paired with its selection of colours and textures, loose, free-flowing natural hair and a simple but romantic choice of share platter — evokes a free-spirited nature of the couple but still provided the backdrop for a unique interpretation of their love," says Tanya.
---
Modern Wedding Styling
"Modern for me is all about simplicity, a limited element to bring a huge impact," says Fable Studio Co's Co-Founder Wendy Gao. "To pursue simplicity, remember less is more. Decide your wedding colour in one or two colours as the major theme or palette to stick with, then play around with shades or tones."
"When it comes to floral styling, consider large petal flowers, and stick to your wedding theme colour. Leave the rest of the jobs to your florist," explains Wendy. "For a modern and simplistic feel, use foliage and minimal floral arrangements in sections as this will help create a beautiful modern look while saving your wallet."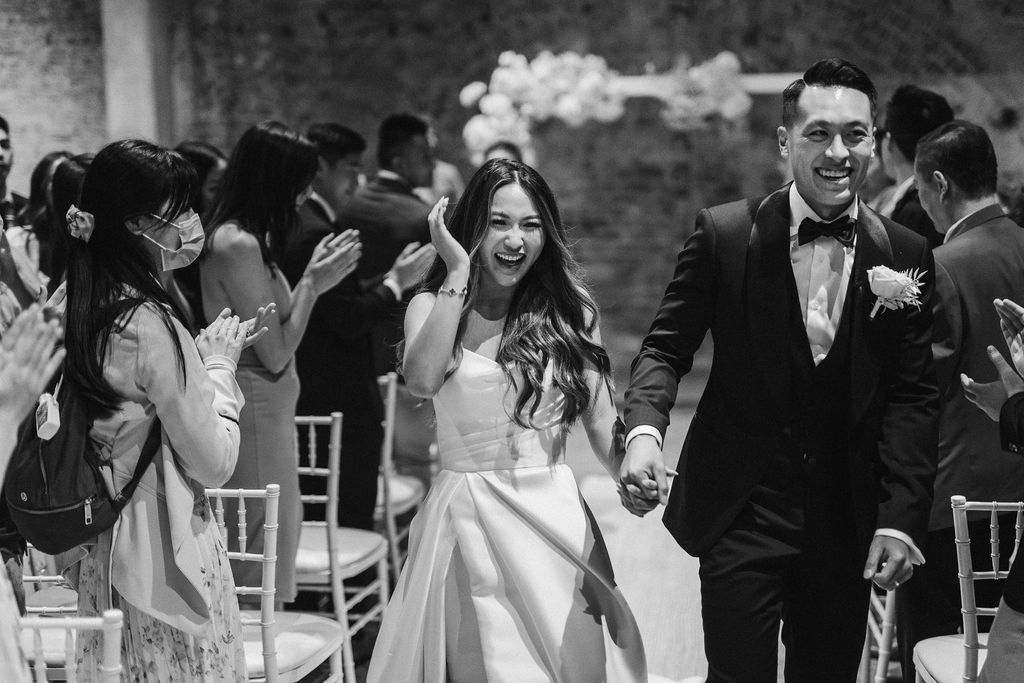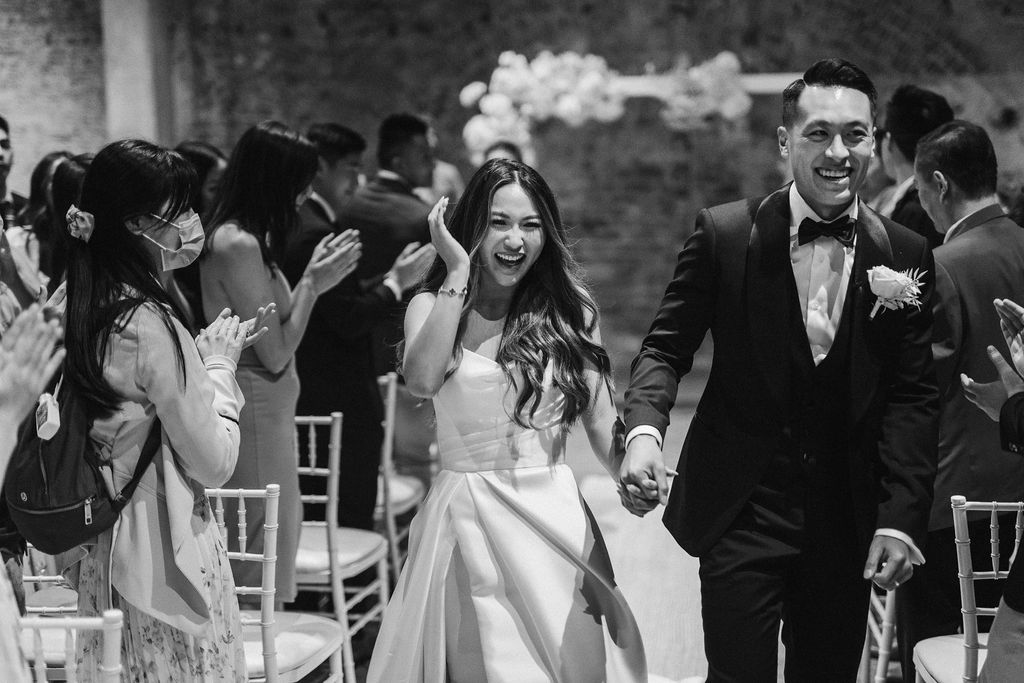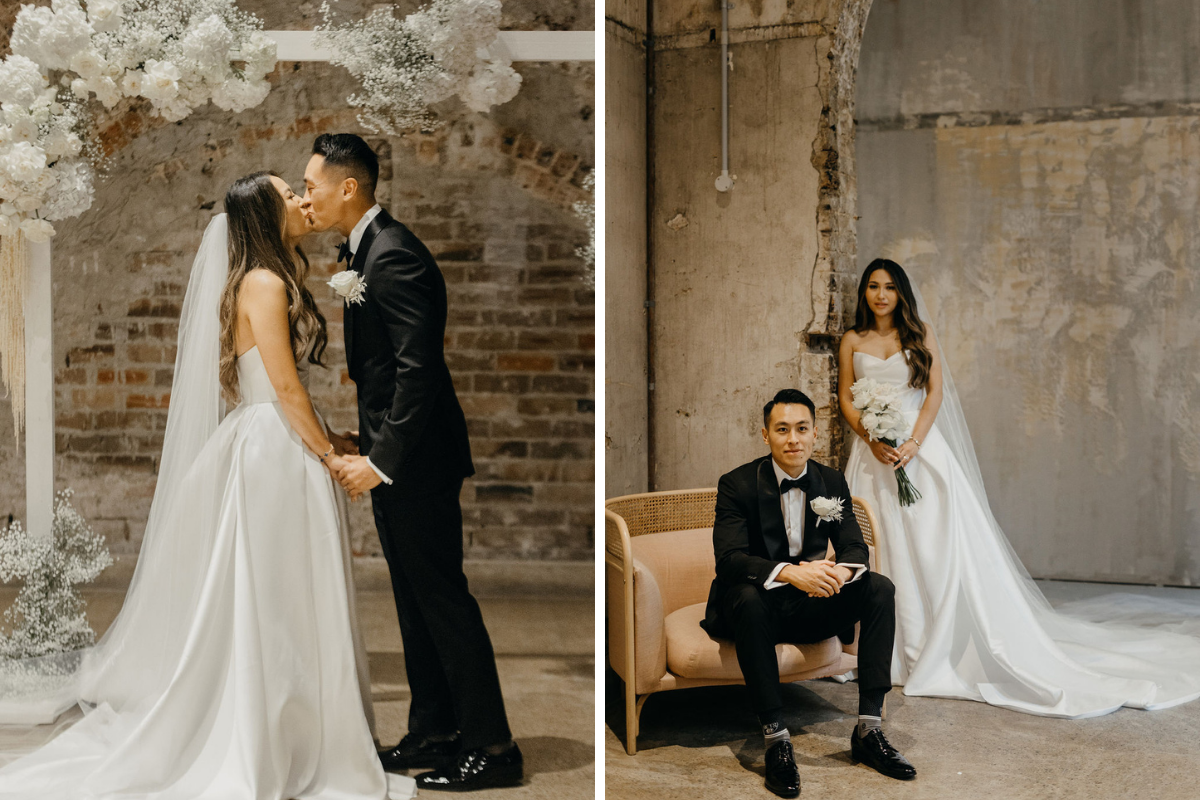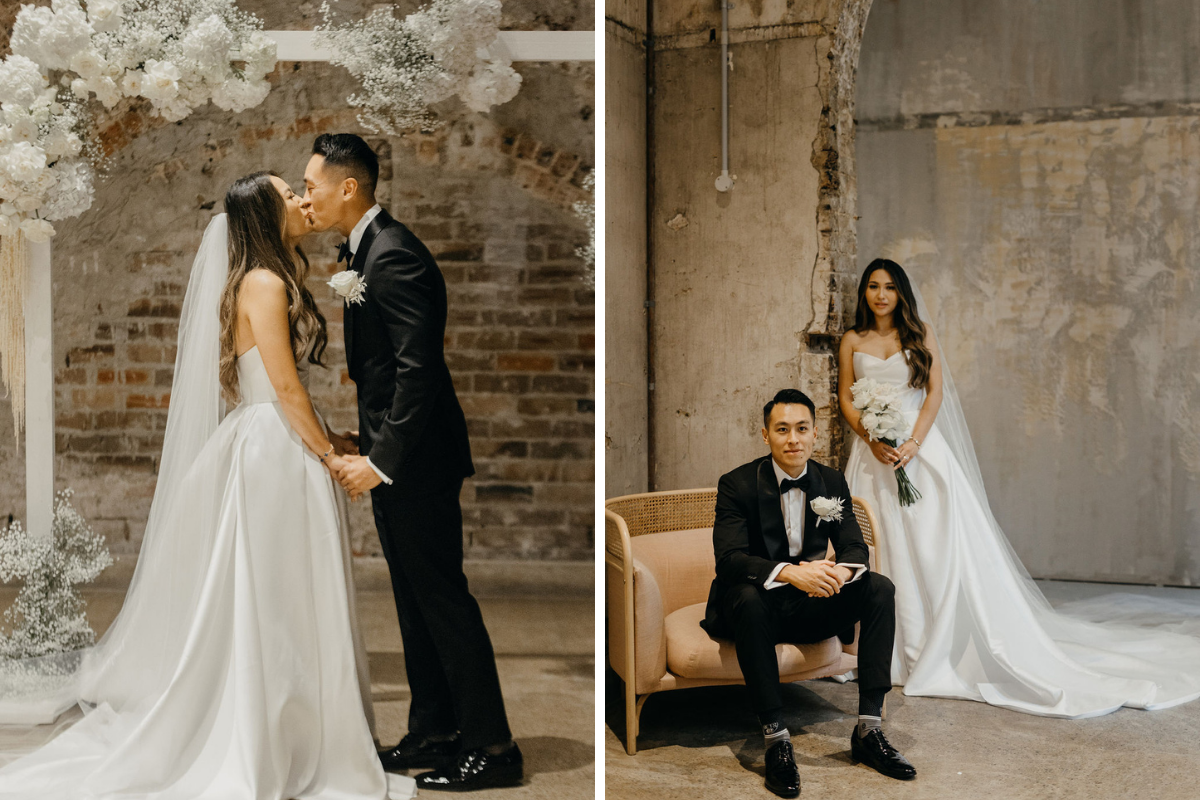 Choosing the right venue is key to executing a beautifully simple yet classy modern wedding, and according to Wendy, the most important factor is natural light. "The architecture and interior design of your venue will play a massive role in the look and feel of your wedding," says Wendy.
"For example, choosing a venue with a bright, naturally lit interior and a thin black arched window or door frame with rippled glass automatically creates shapes, lines, and textures for your effortless modern wedding style."
---
Rustic Wedding Styling
Some of our favourite real weddings have taken place at beautiful rural venues like rustic barns, idyllic farms, and sprawling homesteads. This timeless wedding theme is perfect if you're planning a destination wedding away from the city. Your guests will love getting out into nature, and the countryside scenery blends perfectly with rustic wedding styling elements such as raw textures and native florals.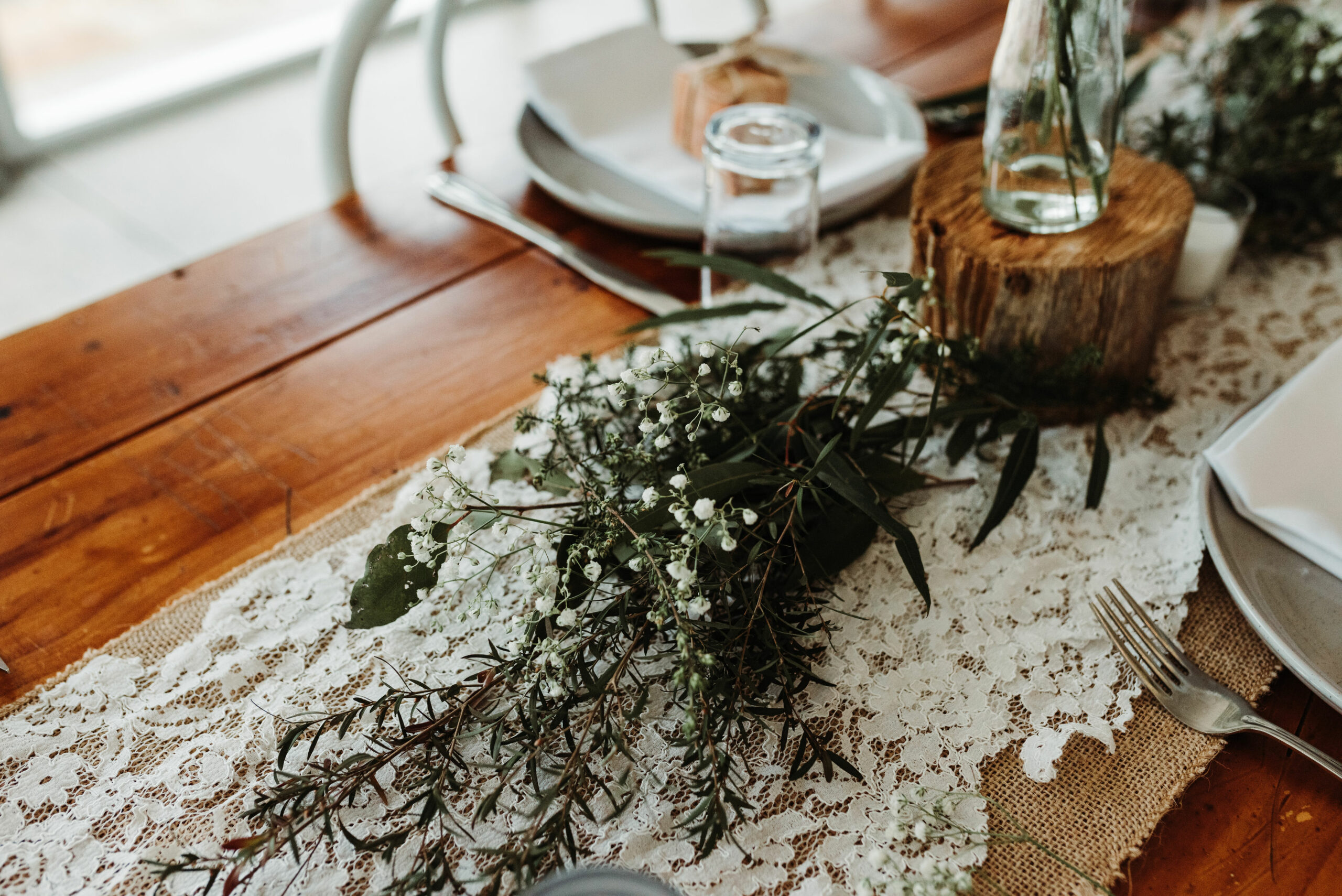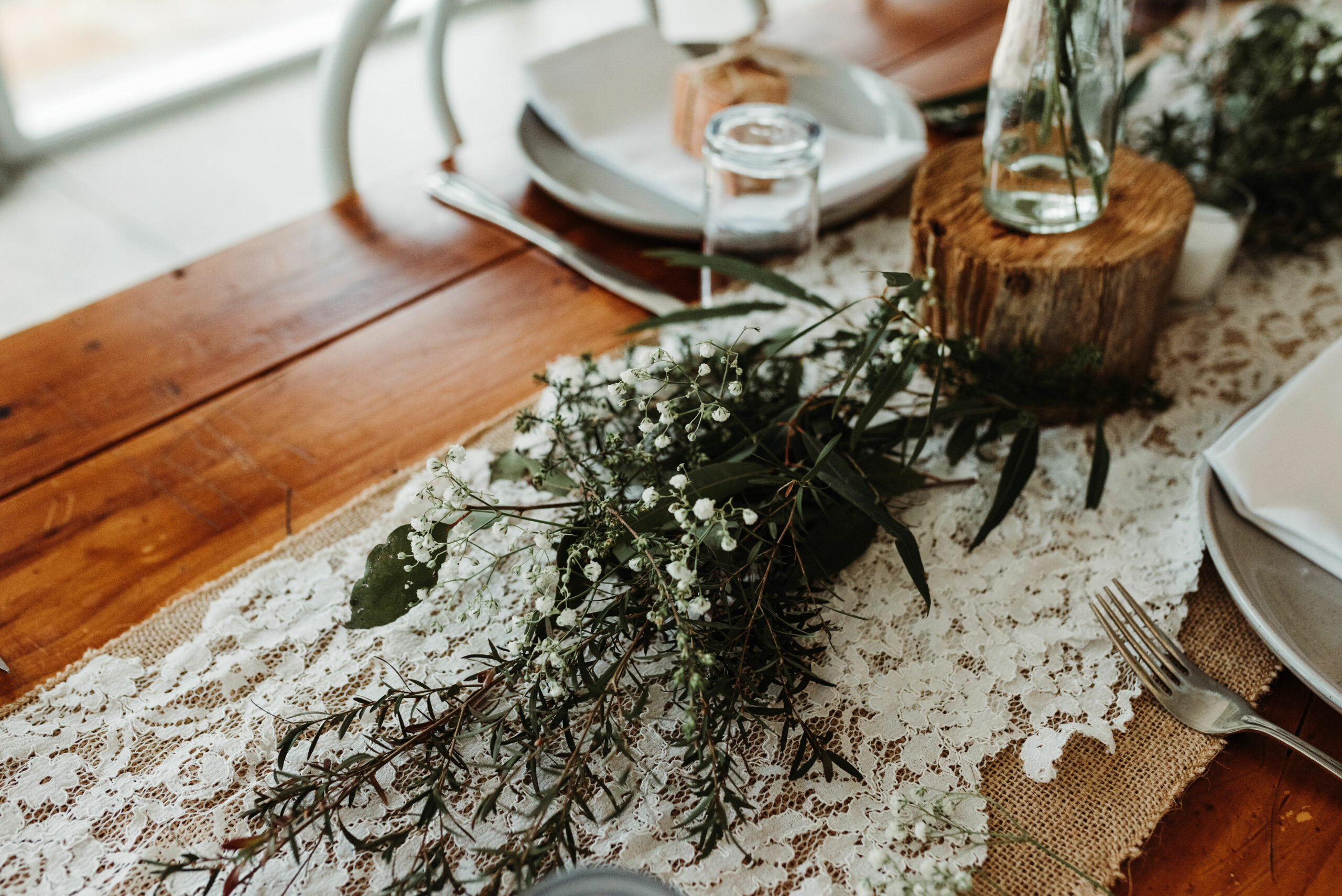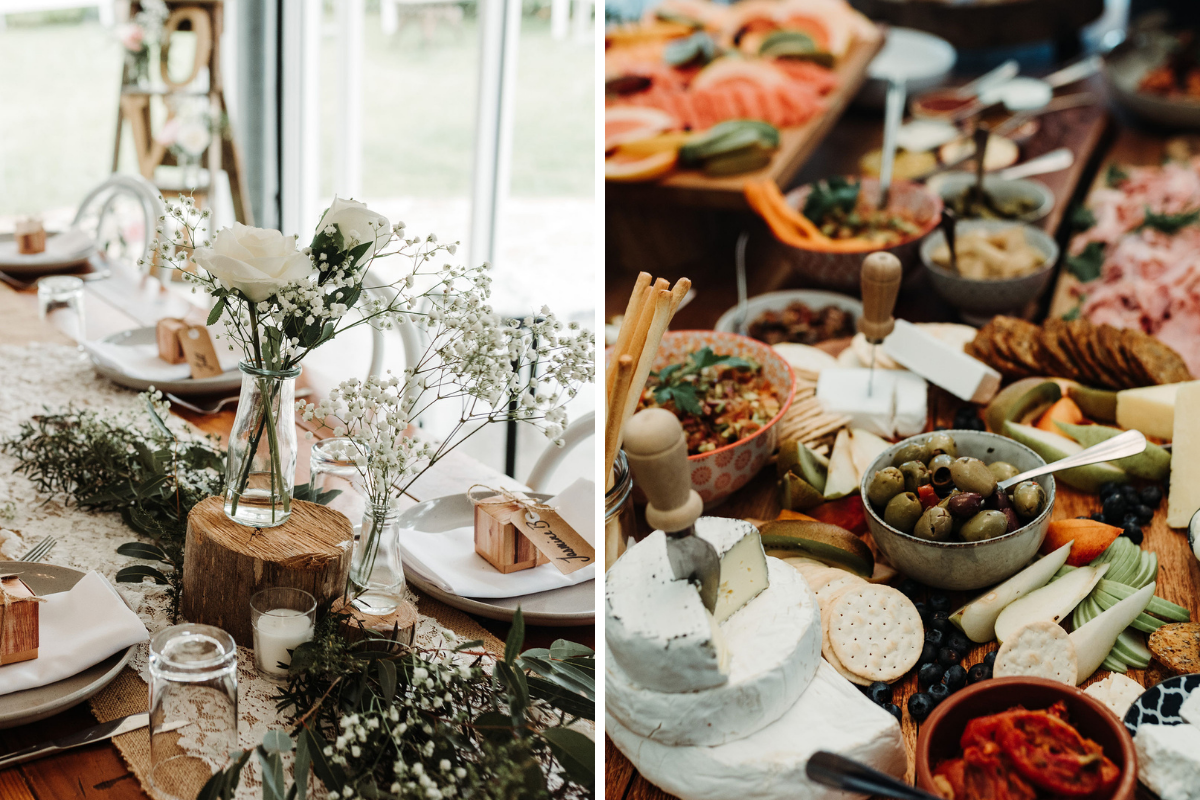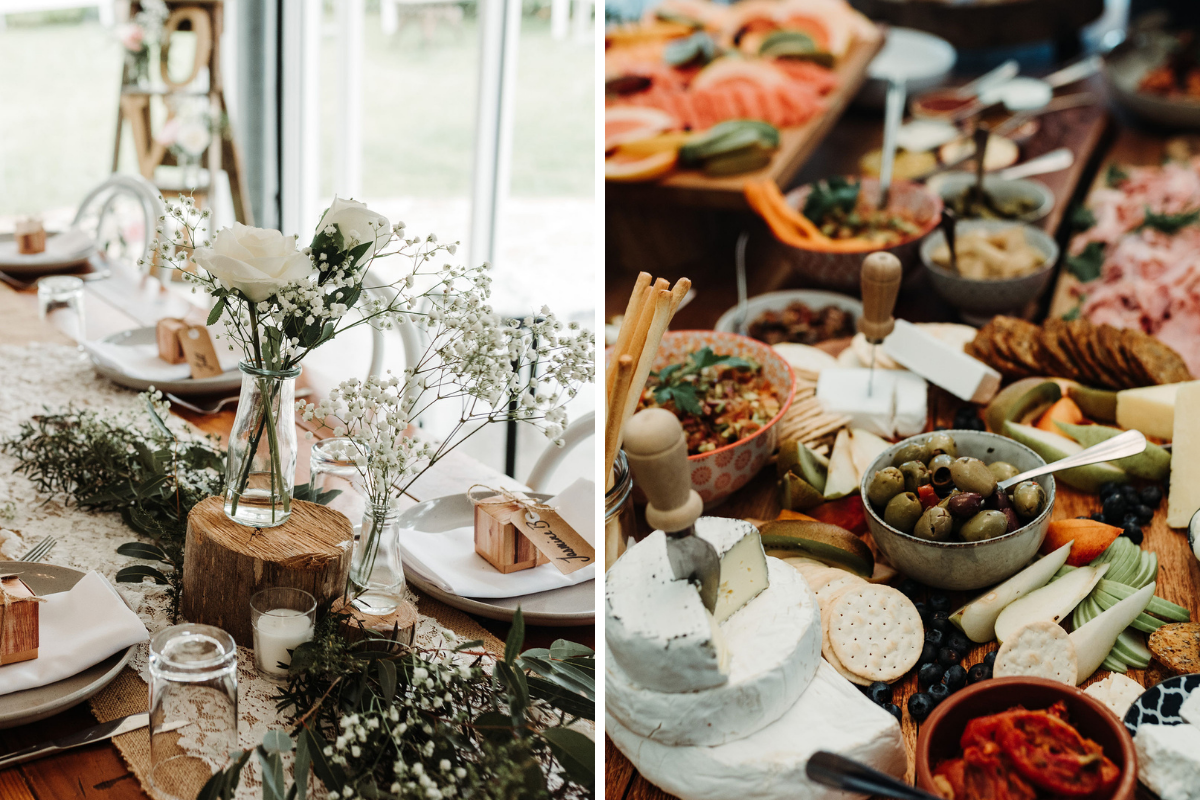 If you're a DIY-savvy couple, you'll love embracing the creativity that a rustic wedding theme allows. Think mismatched glassware and crockery, bountiful grazing tables, mason jars filled with dainty wildflowers, and handmade table centrepieces. The sky's the absolute limit; the key is to remember that rustic weddings should be relaxed, romantic, and natural.
---
Outdoor Wedding Styling
If you're brave enough to count on Mother Nature, outdoor weddings bring endless possibilities in terms of styling and design, giving you oodles of freedom to create your perfect day. Aside from being out in nature surrounded by beautiful scenery, outdoor wedding receptions also allow for more creativity, require less decor, and allow you to be more spontaneous.
"The logistics of outdoor weddings are super important, but so are the creative elements," explains Tanya Maio from Forever Us Events. "Make use of the natural environment to create zones and use the entire availability of space, providing your guests with the ultimate experience."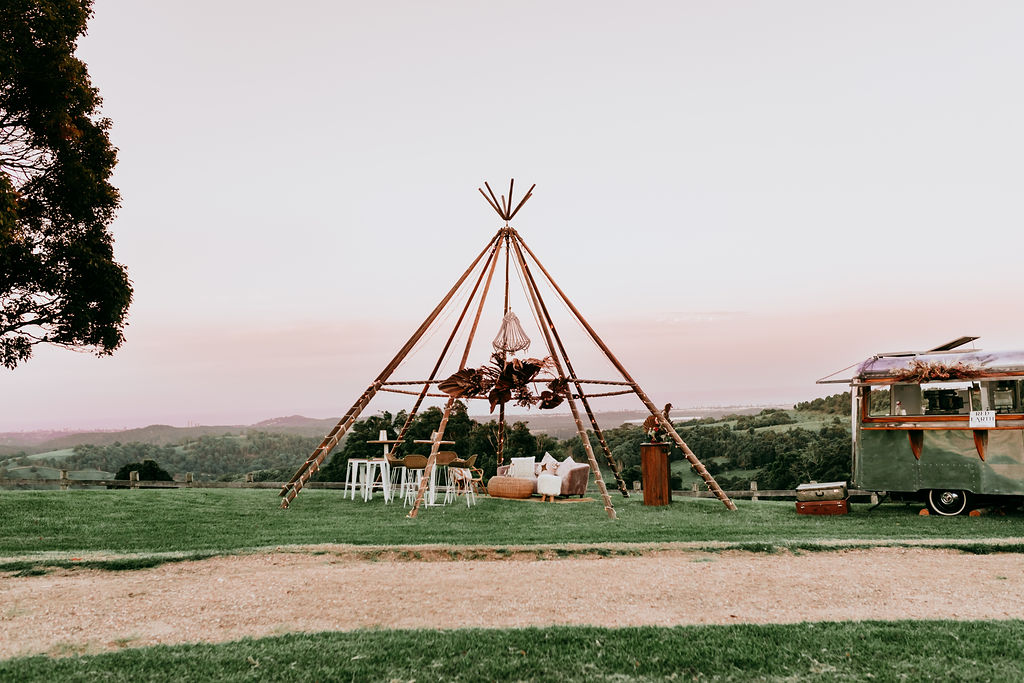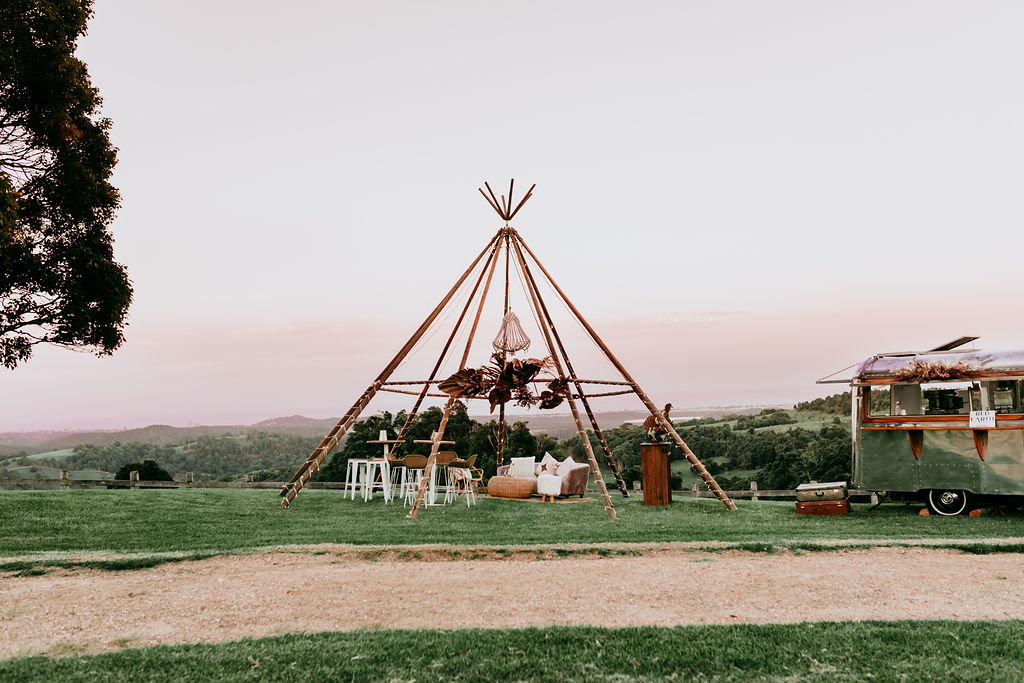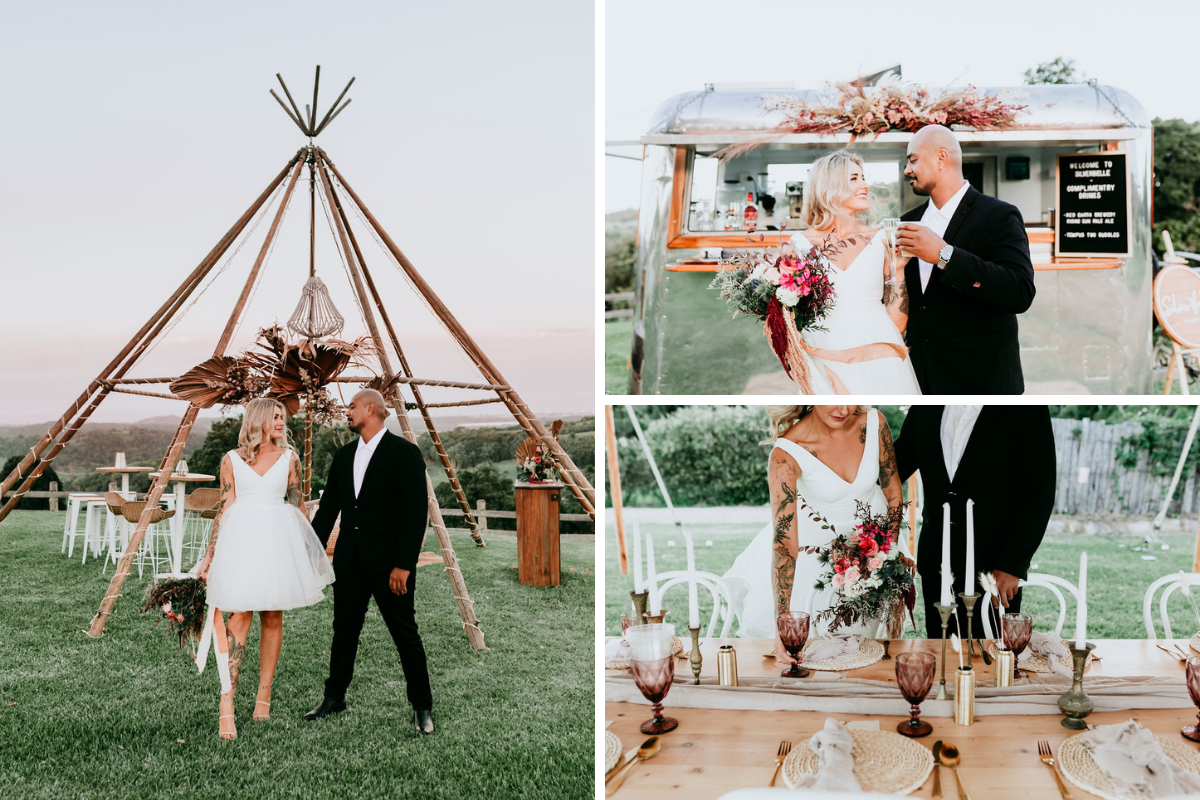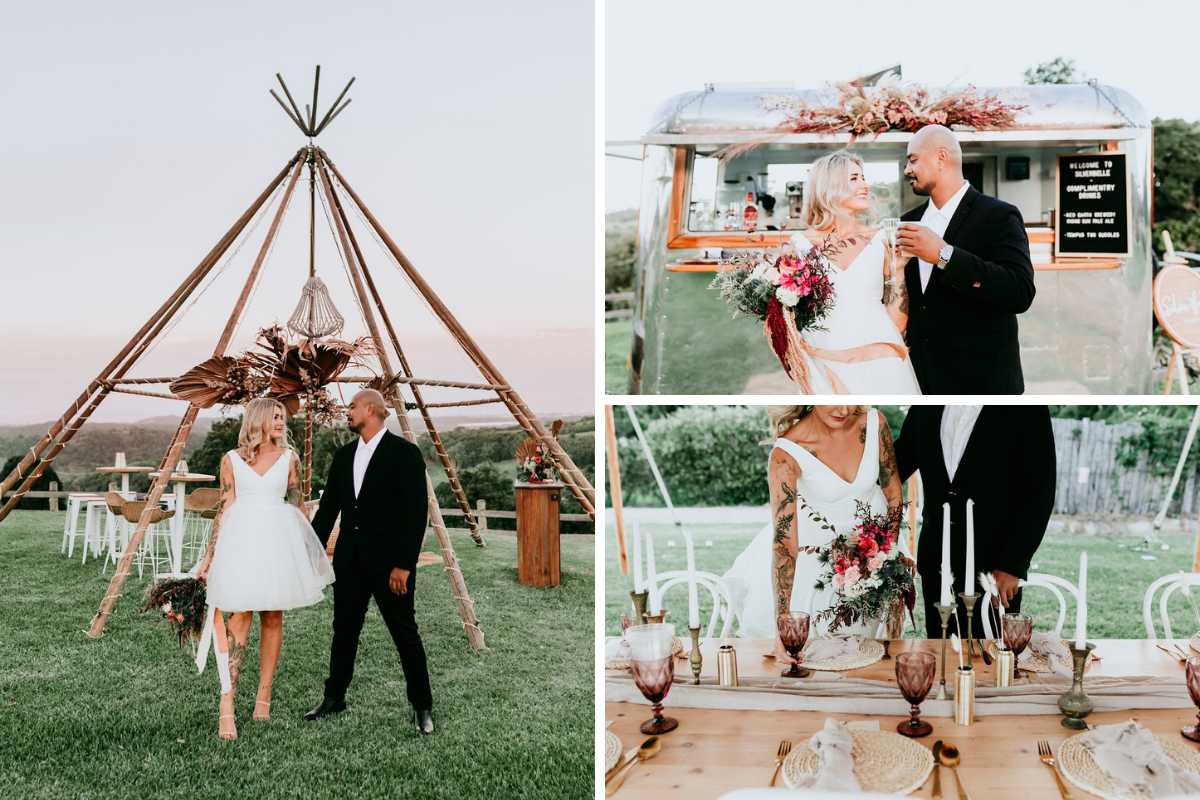 "A quick internet search will reveal countless outdoor wedding ideas — you just need to choose your favourite ones and check the availability of structures or toilets," says Tanya. "These key infrastructure elements are the first things you book, securing suitability and freedom to go wild with your thoughts and endless opportunities in creating the perfect atmosphere for your wedding day."
Some of Tanya's favourite styling elements for outdoor weddings include lawn games, kids zones, tiered seating lounges, and hay bales.
---
find a wedding stylist
---