In this article, we share essential wedding wording so you can effectively communicate with your guests regarding things like dress codes, unplugged ceremonies, cash gifts, RSVP reminders, plus-ones, and more!
While guests don't need to know every single detail about your wedding day, there are many things you will need to communicate with them, either via your wedding website, on your invitations or by direct message. If you need help wording certain messaging, especially around trickier topics like uninviting guests or having a child-free celebration, this in-depth guide has you covered.
Read on for sample wording and handy templates for almost every wedding situation. And if we've missed something, head over to the Easy Weddings Instagram and send us a DM — we're here to help!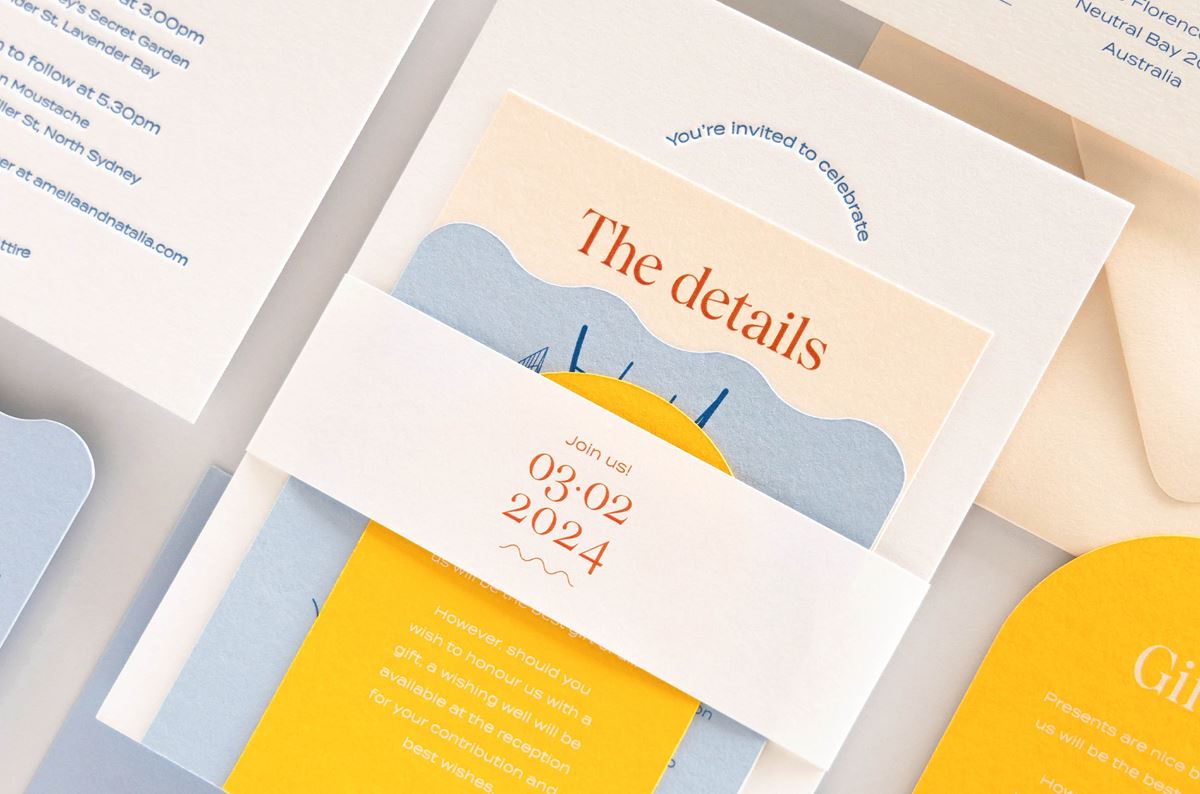 ---
Announcing changes to your wedding logistics
Whether you've had to shuffle the timing of your ceremony or need to announce a change of venue, it's best to communicate with guests as early as possible so everyone is aware of the new plans. You could text each guest individually, email them or send a Facebook message to let them know about the changes.
Here's some sample wording you might like to use if you've had a change of wedding logistics:
We can't wait to celebrate with you on our special day and just wanted to send a quick update about some changes to the original plans. Instead of taking place at [initially set detail], our wedding will now [updated information]. We hope this doesn't affect your planning too much! Please feel free to reach out with any questions.
Pro tip: Remember to update your wedding website with the new details if you've had a change of logistics.
Having an unplugged wedding ceremony
More and more couples are choosing to have an unplugged ceremony, and we are all for it! Asking guests to switch off and be present in the moment will make your ceremony feel much more special and intimate, without a sea of phones disrupting people's view.
Below, we share some suggested wording for communicating your unplugged ceremony request with guests. You might like to pop one of these messages on your wedding website or make a sign for the ceremony entrance.
Our ceremony will be an unplugged occasion, so we kindly ask all guests to put their phones away and enjoy being in the moment with us.
Welcome to our unplugged ceremony. We'd love it if you could pop all cameras and phones away so you can be fully present in the moment as we celebrate our love!
We'll be having an unplugged wedding ceremony and would appreciate it if you could turn your phones off for the ceremony. After that, feel free to use your phone as much as you like!
Our amazing photographer will be capturing every moment of our unplugged ceremony, so you can relax, switch off, and enjoy yourself. 
Pro tip: Ask your celebrant to remind guests to put their phones and cameras away before the ceremony commences.
View this post on Instagram
---
Implementing a social media ban
If you like the idea of an unplugged ceremony and want to take things one step further, you might consider having a total social media ban at your wedding. Asking couples to refrain from sharing photos on socials until after you've had the chance to can be done in a few different ways, including posting on your wedding website, having on-the-day signage, and announcing it before the ceremony and then throughout the night.
Here is some sample wording to use if you plan on having a social media ban/unplugged wedding:
While we are happy for you to take photos on the day, we kindly ask that you refrain from sharing photos on your socials until we have had the opportunity to share ours.
We would love for you to capture all the special moments on our wedding day. However, we kindly request that you allow us the privilege of sharing our photos first. We appreciate your understanding in refraining from sharing photos on social media until we have had the opportunity to do so. Thank you!
We'd love for you to capture special moments of our wedding day to cherish forever, but we kindly request that you allow us the joy of sharing our official photos first. We promise to share them as soon as possible and appreciate your patience and understanding in waiting to share your own pictures on social media. Thank you for being part of our special day!
---
Asking guests to contribute to your wishing well
To avoid receiving three toasters and an unnecessary amount of crockery on your wedding day, you'll need to make it clear to your guests that you won't be having a gift registry and would rather they make a donation to your wishing well.
Guests prefer to know from the beginning what your expectations around gifts are, and for this reason, we suggest including something about it on your wedding invitations or website. Asking for cash can feel a little awkward, so here are some ideas on how you might tactfully word things:
We appreciate you coming from near and far to be with us on our wedding day. Your attendance is our greatest gift, but if you feel inclined to add a little shimmer to our honeymoon fund, there will be a wishing well at the reception.
As we've already been lucky enough to build a home together, we won't be having a wedding registry. However, if you would like to mark the occasion of our marriage with a gift, we would be more than grateful to receive a small contribution towards our honeymoon fund.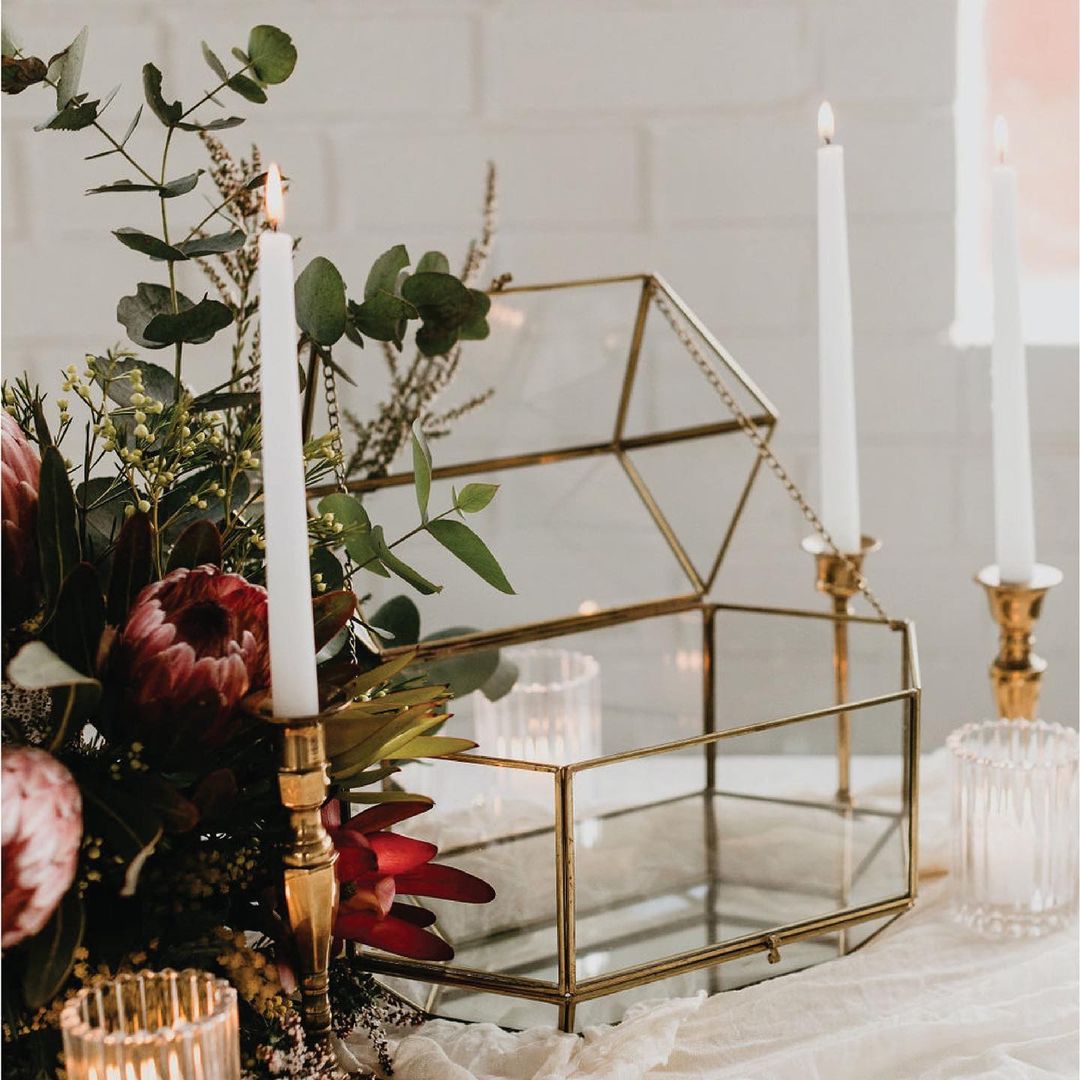 Pro tip: Our easy-to-use, online wishing well is perfect for modern couples who would prefer to receive cash instead of gifts!
Set Up Your Online Wishing Well
---
Getting guests to RSVP on time
To make sure your guests RSVP on time, you'll want to provide clear and straightforward instructions about how and when they should respond. Setting up a wedding website and including a QR code in your invitation suite should improve the response rate significantly, as guests can quickly and easily RSVP online.
Need to send your guests an RSVP reminder? Here is some sample wording you might want to include in your email or text message:
It's not long to go until we tie the knot, and we are so excited to celebrate with you! If you haven't already, please take a moment to RSVP online at our wedding website, via email, or by giving us a call. Don't forget to include your dietary requirements and any song requests for the DJ!
Pro tip: Check out this article for six insightful tips to get your wedding guests to RSVP on time and ensure your wedding planning runs smoothly!
---
Communicating your dress code
Providing details about your dress code on your wedding website and invitations is the best way to ensure your guests dress appropriately for your celebration's location, weather, theme, and formality. Be as specific as possible to avoid confusion or guests feeling out of place on your wedding day.
A brief mention of the dress code on your invites is fine — you can then go into more detail on your wedding website with specific requirements for attire. You could even include a mood board on your website to inspire guests to dress on theme for the occasion!
Here are some examples of dress code wording to include on your wedding website:
Cocktail: The dress code for our wedding is cocktail. We ask that you wear semi-formal attire such as a dress or dressy separates for women and a suit for men (tie optional).
Formal: The dress code for our evening wedding is formal attire (cocktail dresses or long gowns for the ladies and suits for men). Feel free to dress in any colour of your choice, including black.
Garden: For the dress code, think semi-formal garden party soirée attire with light, airy fabrics and neutral or pastel colours (jacket and tie optional).
Black-Tie: As our wedding will be a sophisticated black-tie celebration, we ask that gentlemen wear a tuxedo and bow tie and ladies wear a floor-length evening gown.
Pro tip: It's a good idea to remind guests about wearing appropriate footwear for your venue (stilettos and grass don't mix well!). You could also ask them to bring a jacket or shawl if it's a cooler time of year.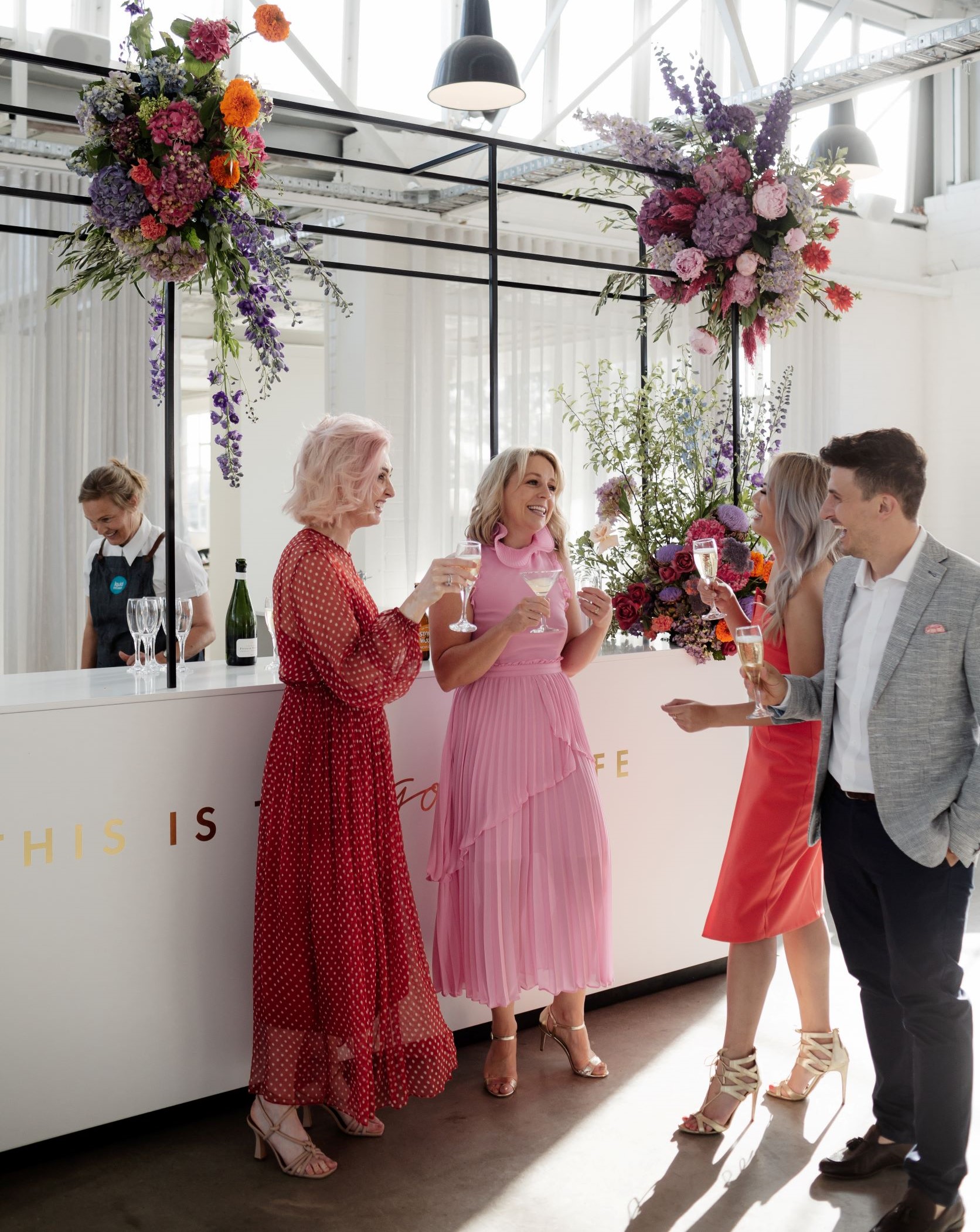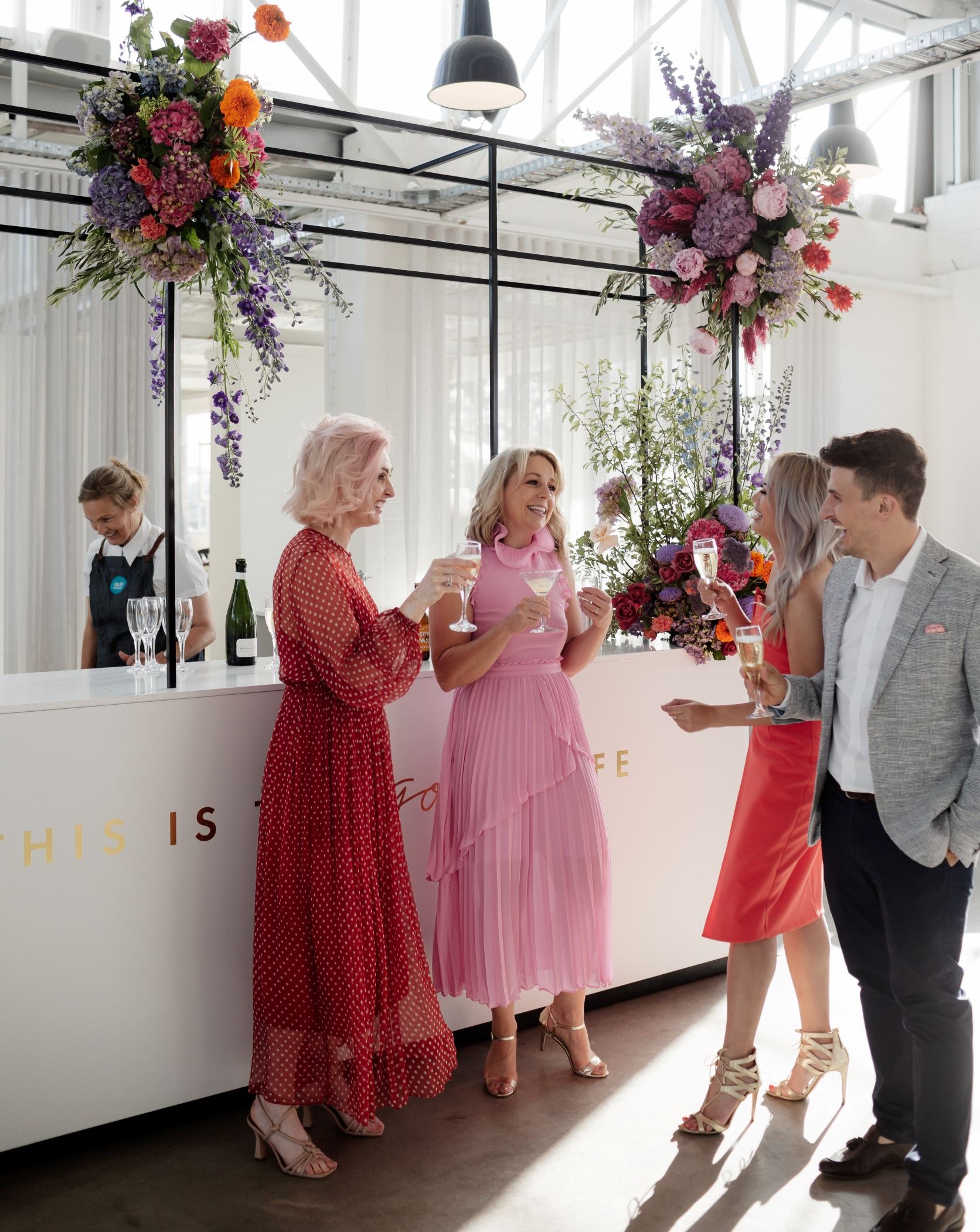 ---
Tactfully uninviting guests from your wedding
It's always challenging to downsize your wedding guest list, no matter the circumstances. According to the team at Felicitations, you should personalise each message when uninviting guests and meet face-to-face if you can. Taking the time to explain in person will help them process things and better understand your decision.
If you're wondering how to communicate with guests about uninviting them, here are some examples of potential wording you could use:
Downsizing your guest list: We wanted to reach out as soon as possible to let you know that after much consideration, we've made the difficult decision to downsize our wedding. Unfortunately, this means we can't accommodate the [X amount] guests we initially invited! Instead, we will be having a small celebration with just close friends and family. Sorry we won't be able to have you there on the day — we're grateful to have you in our lives and hope to celebrate with you at a later date.
Uninviting someone you are no longer friends with: I just wanted to reach out and ask that you please not attend our upcoming wedding. Due to your recent behaviour, in which you [explain reasons], myself and [partner] have agreed that it would be inappropriate for you to attend the wedding. While this has been a difficult decision to make, we just want to share our special day with those closest to us. We hope you understand. 
---
Reminding guests to book their wedding accommodation
If you're planning a destination wedding or hosting out-of-town guests, you'll need to consider accommodation. Guests are typically expected to cover the cost of their stay, so it's important to communicate this with them as early as possible. Include detailed information on your wedding website about nearby accommodation options, with a link to reserve their room in advance.
To help your guests find suitable hotel options that won't break the bank, it's a good idea to secure group rates and special deals on group accommodation. Many hotels and resorts will allow you to reserve a block of rooms for your guests and provide an exclusive discount for those attending your wedding.
Handy booking tools like Hotel Planner can help you find and compare discounted group rates for wedding accommodation. Just fill out Hotel Planner's simple online form here, and one of their dedicated local planners will reach out instantly with competitive quotes on group hotel reservations.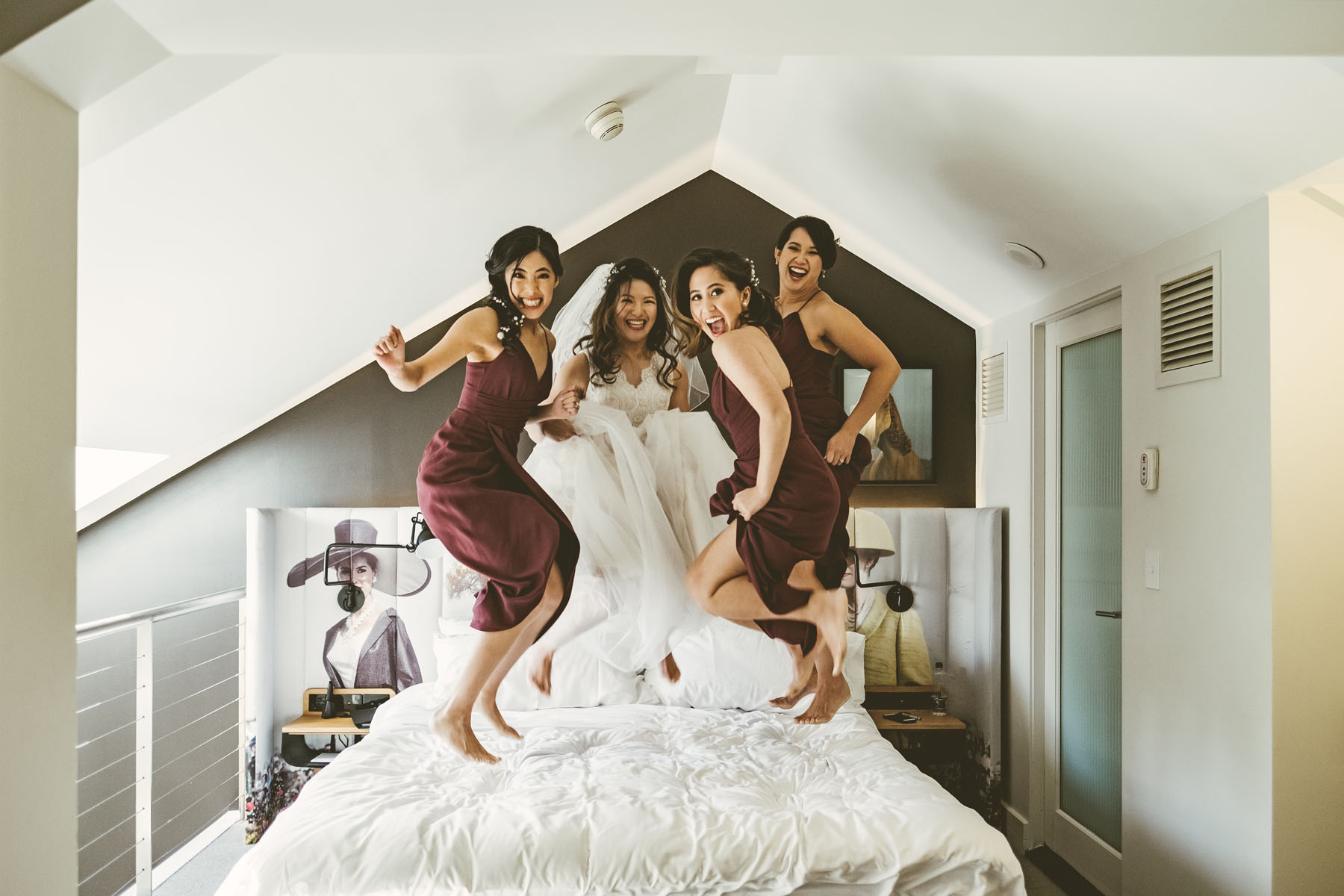 Book Hotel Room Blocks
---
Having a child-free wedding
If you've decided to have a child-free celebration, we'd recommend including a polite "no kids" message on your wedding invitations or website to give your guests the heads up. Try to frame it in a positive light and be as respectful as possible.
Here is some sample wording you may like to use:
As much as we adore your little ones, we've decided to have an adults-only celebration for our wedding. We hope this gives you the opportunity to relax, let your hair down and enjoy the festivities!
Although we love your little ones, the ceremony and reception will be an adult-only affair. We hope you respect our decision and enjoy a child-free night so you can let your hair down and enjoy yourselves.
Still on the fence about having kids at your wedding? We've put together an in-depth guide covering everything you need to know about children at weddings, according to real couples — you can check it out here.
Pro tip: Even if you're having an adults-only wedding, you'll still need to think about making some exceptions. For example, it's important to consider those with newborn babies who need to breastfeed or parents who will be travelling a long distance to attend your wedding.
---
Communicating who gets a plus-one
Deciding who gets a plus-one to your wedding can be tricky, and while there aren't any set rules as to who you should and shouldn't invite (it's your day, after all), there are plenty of ways to best communicate with your guests about who can bring a date with them.
To avoid confusion, address all invitees clearly when sending out your wedding invitations. If the couple is in a relationship, list both guests by their full names. If you're allowing guests to bring a casual date as their plus-one, write your friend's name and then "and guest".
Wedding guests who don't receive a plus one might ask if they can bring a date with them. If this happens, don't feel obligated to accommodate their request — a simple reply of "We would love for you to bring a guest, but this is a very intimate affair, and our venue capacity limits/budget won't allow it" will do.
Pro tip: Whether you draw the line at couples who live together or couples who have been together for six months or more is up to you, but we recommend staying consistent so that no one's feelings get hurt.
---
If you're in need of some more advice for your wedding, head over to the Easy Weddings Instagram and send us a DM — we're here to help! Our Expert Advice page is also filled with insightful answers from our amazing suppliers.
---