Are your dreams of a glamorous, sophisticated wedding day being spoilt by visions of small children running around the church, or are you looking forward to seeing the kids enjoying themselves on the dance floor? Brides have very varied views on whether they should have children at weddings.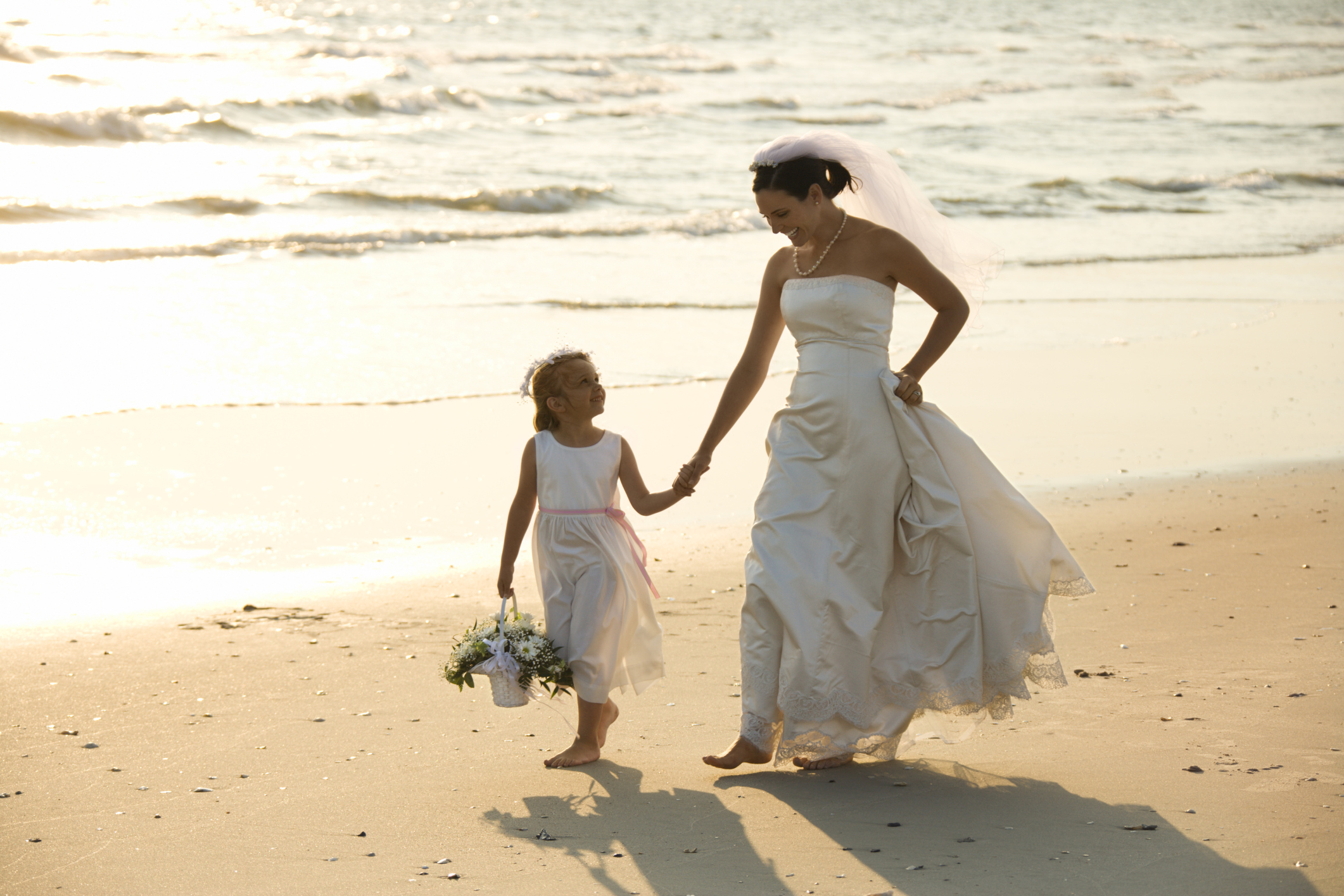 What to consider when deciding whether to invite children or not:
If a lot of your guests are from out of town they may need to bring their children with them rather than arranging child care
If you are having a daytime rather than an evening wedding it will be more suitable for children
If you have a lot of friends with young babies they probably won't come without them
If your venue is child friendly you could consider inviting children
If you have children of your own you will no doubt be making your wedding child friendly
Ideas for occupying children
Here are a few ideas for keeping children busy if you do decide to invite them to your wedding:
Hire a children's entertainer
Maybe there is a particular part of the wedding that you would prefer children not to attend, such as the ceremony itself or the speeches. If this is the case you could hire a clown, magician, or puppet show to provide an alternative activity for the children. Ask your venue if they have a room you could use for this purpose. If you are having an outdoor wedding, you could hire a bouncy castle or other outdoor activity so the children can let off steam.
Have a children's table
Although very young children will need to be seated with their parents, older children might have a better time if they are seated at a kids' table. This could prevent them becoming bored by adult conversations, and limit their movement between tables to talk to each other. You could serve child friendly food at that table and provide activities such as colouring.
Have children's favours
Some companies are now designing wedding favours specifically designed to keep children occupied during the reception. They contain toys and craft items designed for a particular age group and gender, which are aimed at providing quiet, mess-free entertainment at the table. They are available in a range of sizes and designs to match your colour scheme or wedding theme.
Have a babysitting service
Whether you hire a mobile creche, or use facilities provided by your venue, having a babysitting service during your wedding will take the pressure off parents and will provide a place for their children to play or sleep while they are enjoying your wedding.
This is especially relevant if you are having an evening wedding, or if you are having the reception at a hotel where many of your guests are staying; the parents can carry on partying late into the night safe in the knowledge that their little ones are safely asleep nearby.

Etiquette of inviting children
Whether or not you invite children to your wedding is entirely up to you; it is your day and should be exactly the way you want it. You need to be specific on the invitations about whether you are inviting children or not.If you don't some guests will assume they can bring their children, and others will assume they can't.
You must be consistent; if you tell one guest you aren't inviting children and then allow others to bring them, you might cause bad feeling.They only exception is young babies, you could allow guests to bring breastfed, or very young babies but no other children.
You might decide only to invite children to the reception and not the ceremony itself, but in this case you should provide a babysitting service for out of town guests during the ceremony.