Now we've established who's in the top 10 most popular marriage celebrants in Sydney, NSW as ranked by their customer reviews on Easy Weddings, it's time to give some love to the celebrants with fewer reviews but just as much sparkle. So without further ado and in no particular order, here are 5 Sydney marriage celebrants with something extra special, as selected by the editor (me) by how entertaining their storefronts are.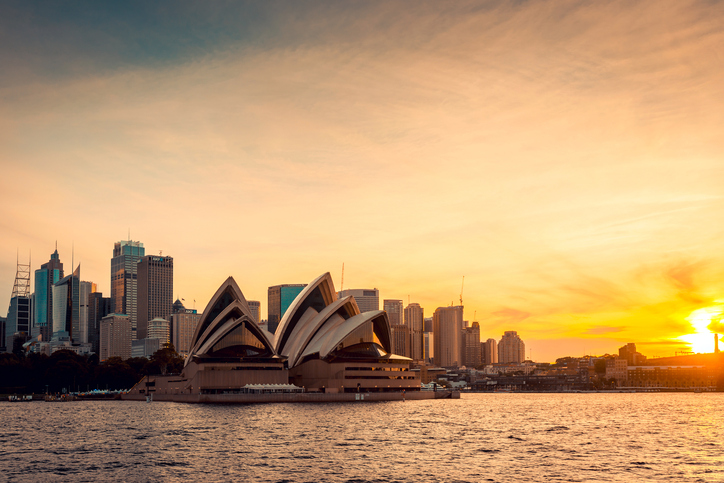 Describing herself as a creative, energetic, and fun celebrant, Jessie Cacchillo loves loved up couples, a vintage frock, and taking the time to create and deliver your dream wedding ceremony. With a background as an actor, artist, and stylist, Jessie understands how important it is to create a unique ceremony tailored to each and every couple. And yes, she did perform Hamish Blake and Zoe Foster's wedding ceremony!
Here's what Hamish and Zoe had to say about Jessie Cacchillo – Civil Marriage Celebrant:
"A celebrant who wasn't a drongo or who used weddings as a chance to explore their frustrated musical theatre/stand up comedy talents. Found one in Jessie Cacchillo who was fantastic and fun and looked terrific in canary yellow on the day."
You might know Marney McQueen for her role as Rosa Waxoffski, Celebrity Bikini Waxer. An actress and voiceover artist (currently the voice of ABC2), Marney McQueen performs in mainstage musicals such as Priscilla and Hairspray, and has her own stand-up cabaret shows where she plays a variety of comedic characters.
Whether you choose Marney or character Rosa Waxoffski, Celebrity Bikini Waxer, to officiate your ceremony, you and your guests are in for a treat!
"She has the goods" – Barry Humphries.
"We are still talking about the event and how great it was because of you and Rosa! People have said so many things about our wedding ceremony and function – mostly that they'll never be able to sit through a church wedding again! So thank you so much for your efforts, it really was the most fantastic thing I've ever done. Everyone enjoyed the ceremony and had a blast – even the caterers! It was super brilliant – you were worth every cent." – Patti L.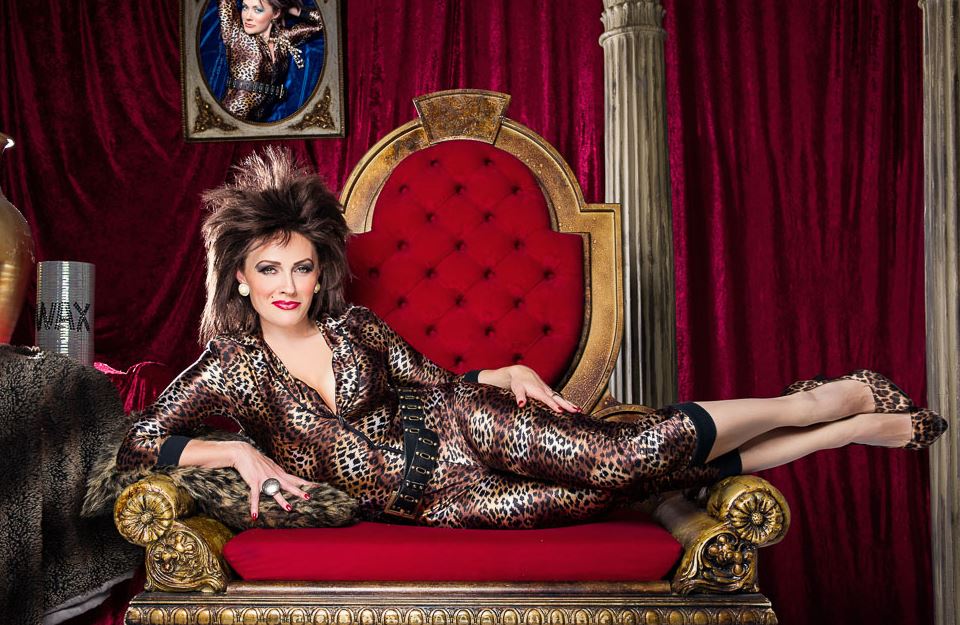 Describing himself as "Sydney's funnest celebrant" Oliver Thomson Celebrancy wants to marry you. Oliver says he's a young(ish), fun male celebrant who provides couples with a unique ceremony that are a bit of fun and tailored to suit. Oliver takes care of the paper work so you can focus on what really matters – making sure there's enough champagne at the wedding!
"If there were more than 5 stars, I'd rate him higher! Oliver is friendly, stylish, calm, collected, and our guests just loved him. Oliver made planning the wedding ceremony so easy and helped us create some wonderful memories. The personal touches he added and his easy going, yet professional person was perfect for our day." – Catherine B.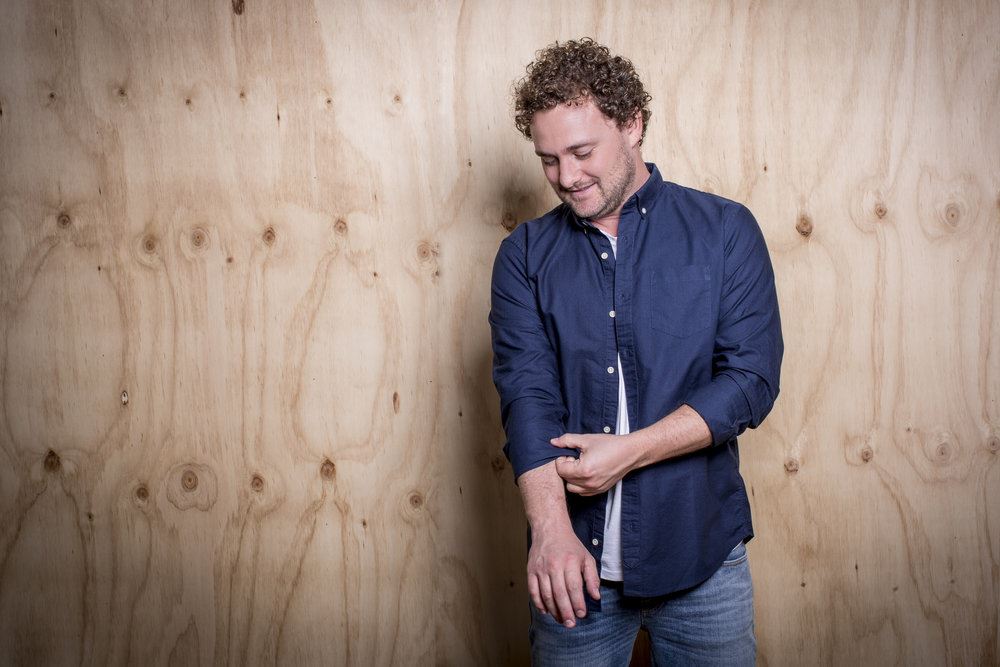 Born and bred in iconic Bondi, Trent The Celebrant offers a truly unique and fresh service for your wedding ceremony! A carpenter by trade, and having spent the better part of the past 10 years touring the world as a musician, Trent became a marriage celebrant to officiate his two friends. He must've loved his experience, as Trent says "Trent The Celebrant was then born".
"Trent was a superb celebrant to have for our wedding. It's such a breath of fresh air working with someone young and personable on your big day. Trent really takes the pressure off and allows you to focus on the things you need to. From the day we met for our initial consult, we knew this was someone we would be proud to work with and present us as a married couple to the world." – James P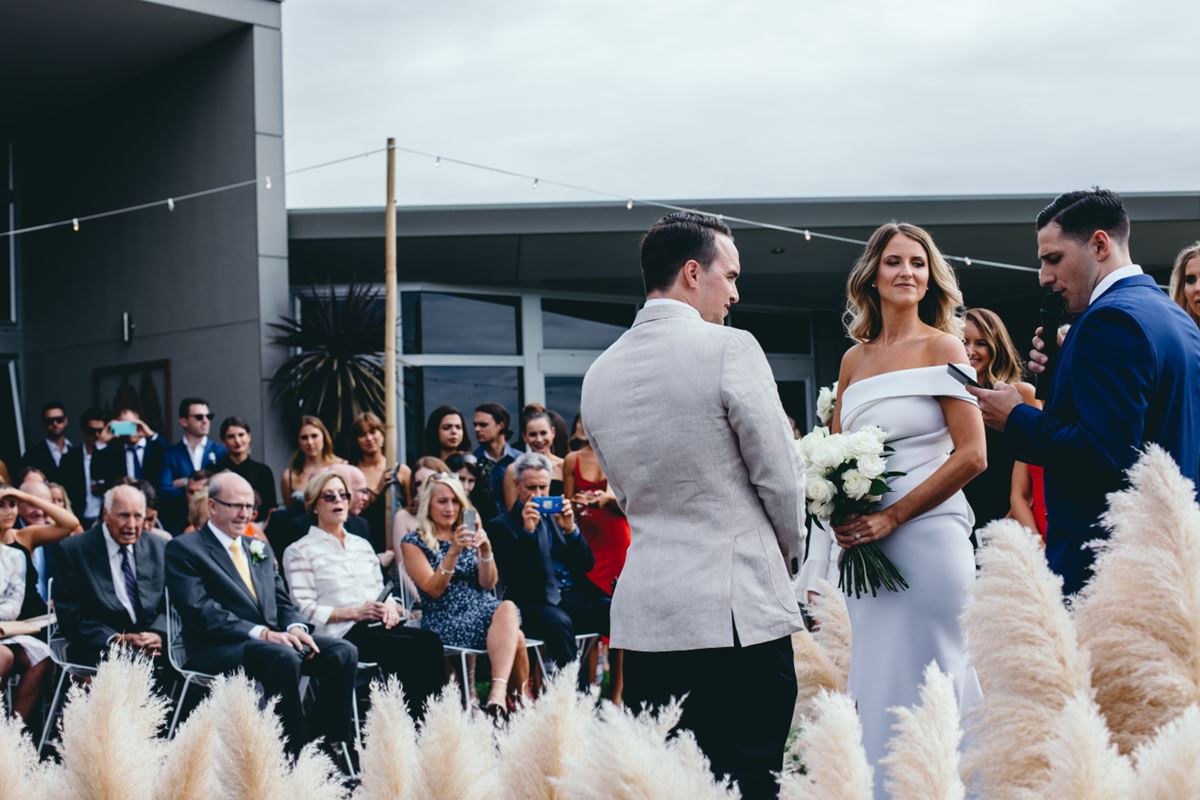 A jazz vocalist by trade, Jo Fabro promises a fully bespoke service for your wedding ceremony. Through her work, Jo has experienced enough wedding ceremonies to know she wants to be part of your very special day. Describing herself as "not a singing celebrant", Jo tailors her services to your particular wants, needs, and budget, to accurately reflect you as a couple.
"Absolutely amazing! Very down to earth and easy going. Jo went above and beyond for us, even giving my 90 year old grandmother her shawl during the ceremony to keep warm. Words can't describe how grateful we were to have her part of our special day." – Daina M