Marriage celebrants are not all made with the same cookie cutter. Your choice of celebrant should be just as carefully made as any other decision around your big day. Your love story is different and special, and you want a celebrant who is just as unique.
Here are a few reasons why your wedding celebrant is such an important choice:
The celebrant is the host and MC of your ceremony and should set the tone for the whole day. If you want fun and laughter, or serious and schmaltz, or a combination of everything, the celebrant will bring this for you. They should be wonderful at managing a crowd and maintaining the atmosphere and pace that you want for your day.

You will be nervous on the day. Even if you feel very laidback about your coming ceremony now and are the cool as a cucumber type when speaking in public, you are guaranteed to be nervous on the day. The right celebrant will relax you and get you through this.

You are celebrating the individual story of you and your partner. The right celebrant will work with you in the lead up to the day to get to know you and be able to tell that incredibly important story. It should be unique and tailored to you as a couple. The best celebrants can even sound like they are old friends.

You may have no clue about what you want to say in your vows or other parts of your ceremony. Not everyone is a natural wordsmith or an unashamed romantic. The best celebrants will have an infinite number of ideas for you and will be able to craft the words that you need when you don't even have them yourself.

Anything can happen on the wedding day. Google 'funny wedding videos' if you want some evidence of this. The right celebrant will keep their calm, manage everybody and be able to solve problems on the fly. They will be an organised multitasker who pays great attention to detail and can anticipate every need.
The marriage celebrant you select needs to feel right for you, making you comfortable and understanding your personal story so well that they can tell it like it is their own.
Ten Unique and Different Marriage Celebrants in Brisbane:
Hills Celebrant Services
Natasha Hill has won awards for her services, and when you see her in action, you will realise why. Easygoing and friendly, but meticulously organised, she is the celebrant that other professionals love to work with. Her signature style includes personalising your love story and giving you flexibility and freedom while guiding you through what can be the biggest day of your life. She is so good you will want to get married more than once.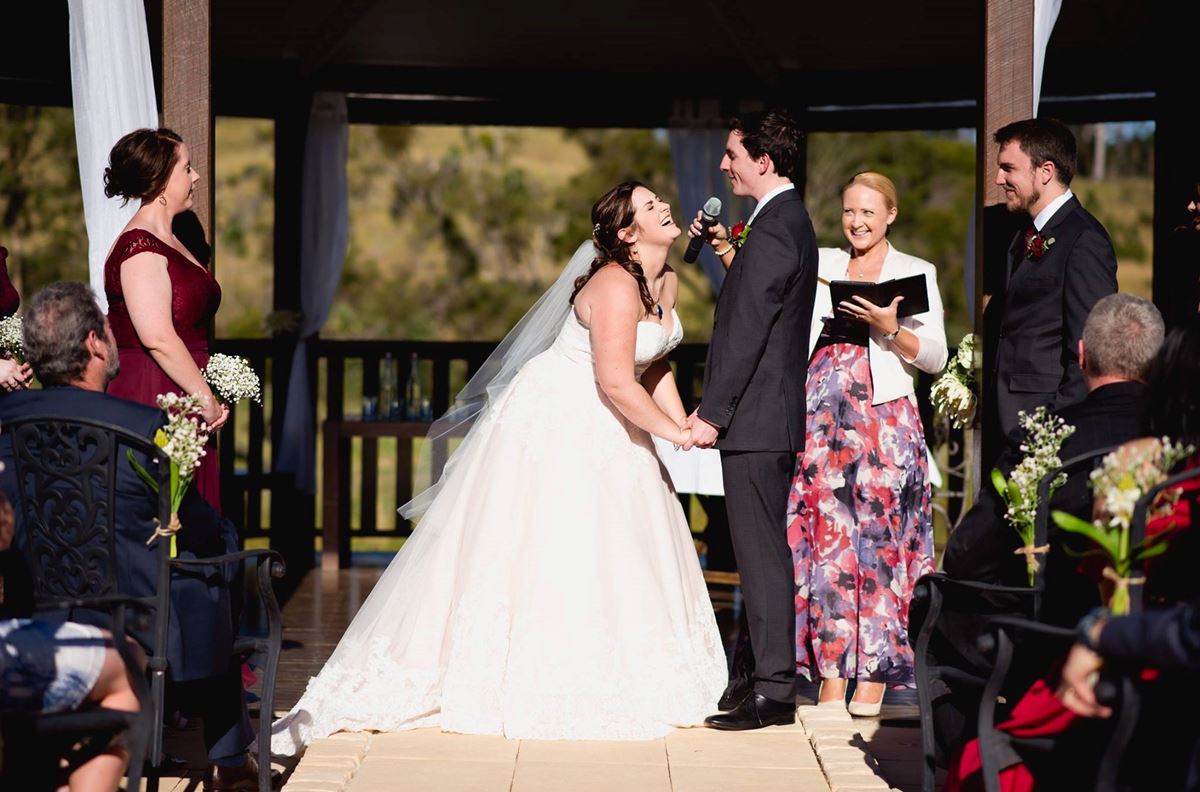 If you are looking for an out of the box wedding ceremony, you must contact Geoff Mazlin. Renowned for his sense of fun and character, he will go the extra mile to make your day spectacular. This man loves a dress-up or themed wedding, but is a professional craftsman who will make any wedding day one of a kind. For memories that will last a lifetime, and a day that will make you the envy of your friends, book this man.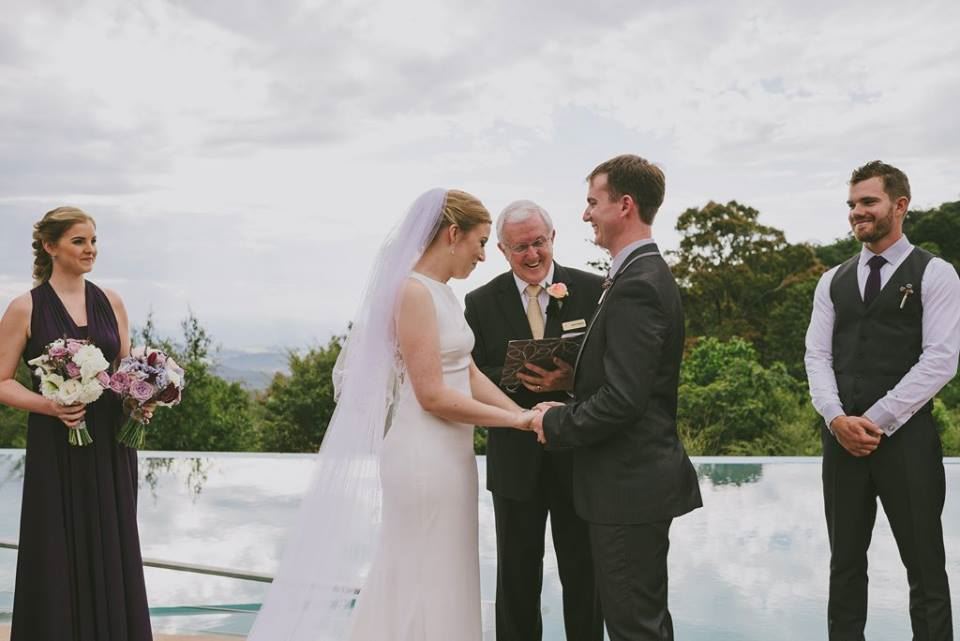 Laura Kidd is a natural marriage celebrant; fun, young and energetic. Her aim is to never be a part of a boring wedding, and she loves to help create unique, memorable ceremonies. So why walk down the aisle when you can skip? Why do you have to follow the rest and have a traditional wedding ceremony? Why can't your wedding be different, unique and special to you? Let her help you and your partner create this for you.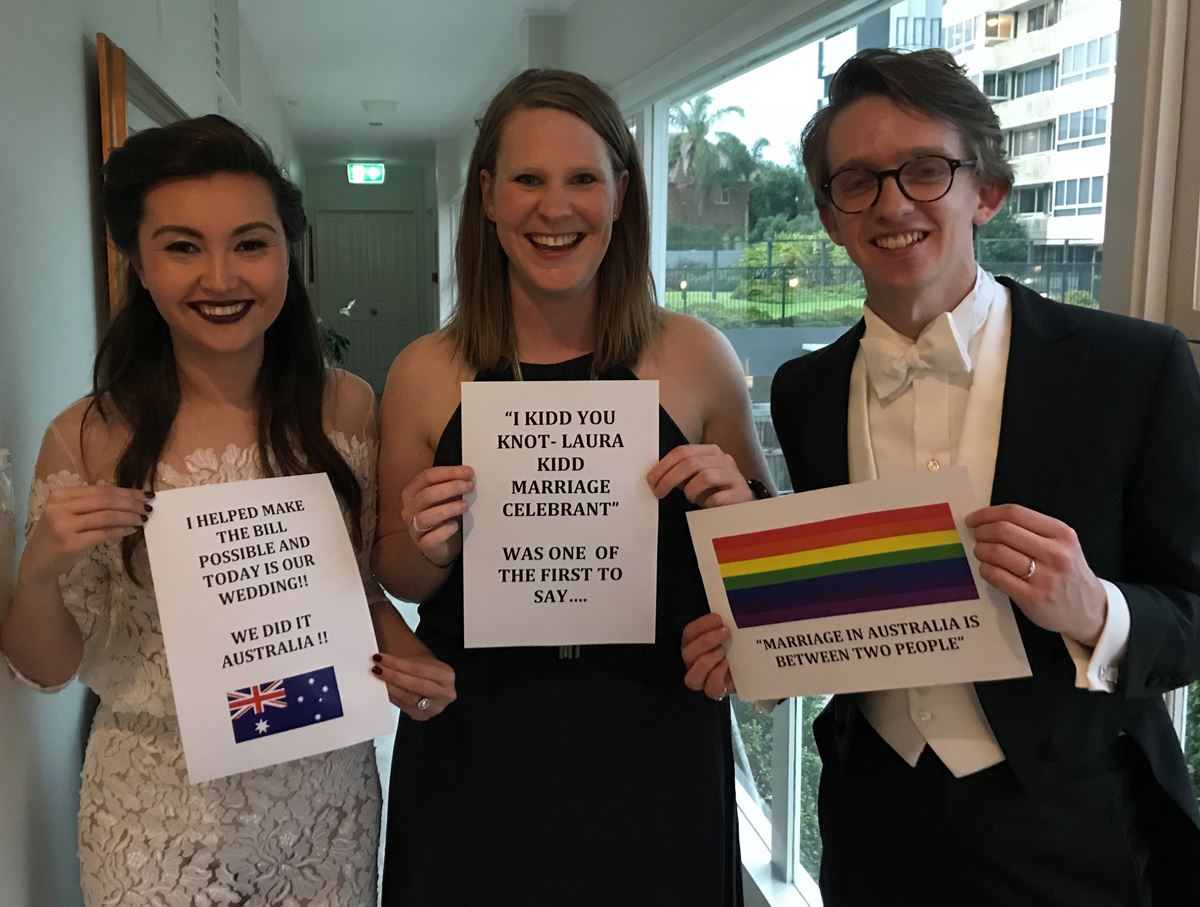 There is a certainly a wealth of phenomenal women celebrants in Brisbane, but Sally is truly exceptional. For modern and light-hearted ceremonies, that will feel natural and made just for you, she is the one. If you are after something less formal and traditional, check out Sally's fantastic reviews today. She will connect with you, engage with your guests, and bring your real love story to life.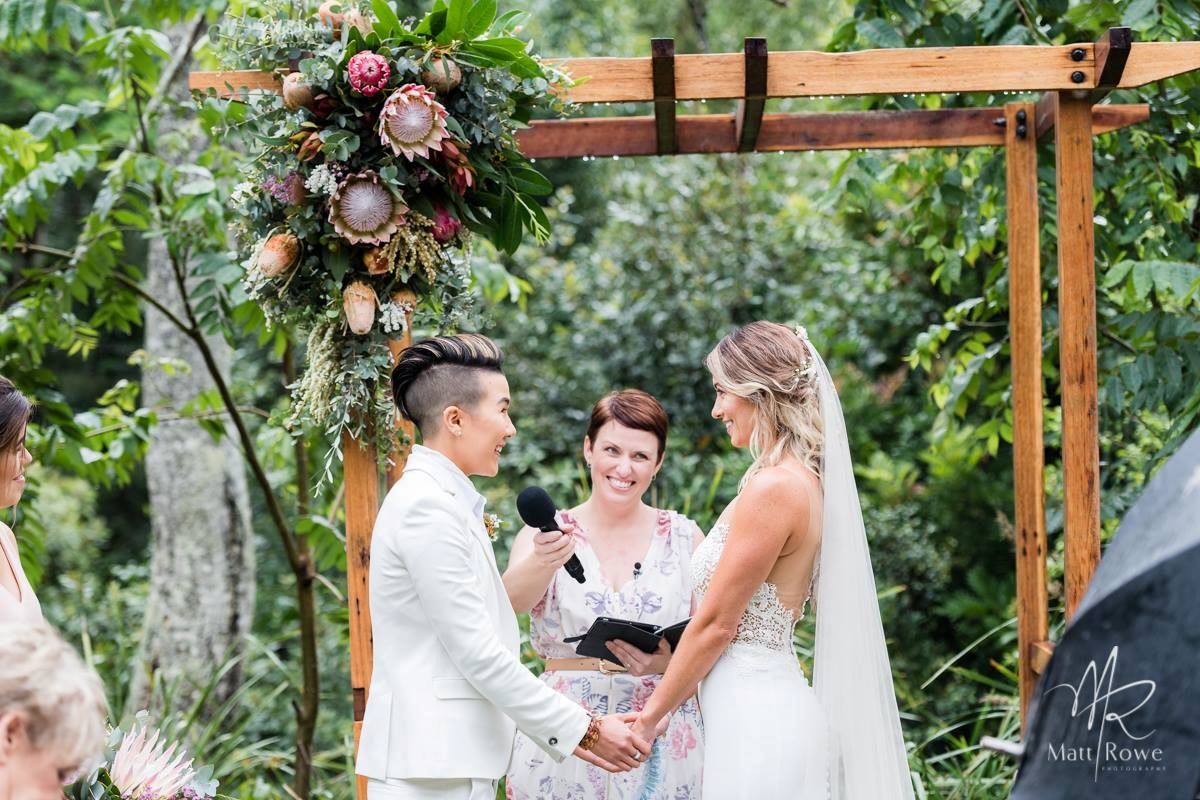 The most common comment she hears after a wedding is "that was the best ceremony I have ever been to!" If you are after a personalised ceremony that is unique, fun, relaxed and memorable – choose Krista from Celebrated Moments. Couples who choose her receive a very personalised ceremony that reflects who they are as individuals and as a couple. With a background in drama teaching and event management, Krista will ensure that your celebration runs smoothly and professionally.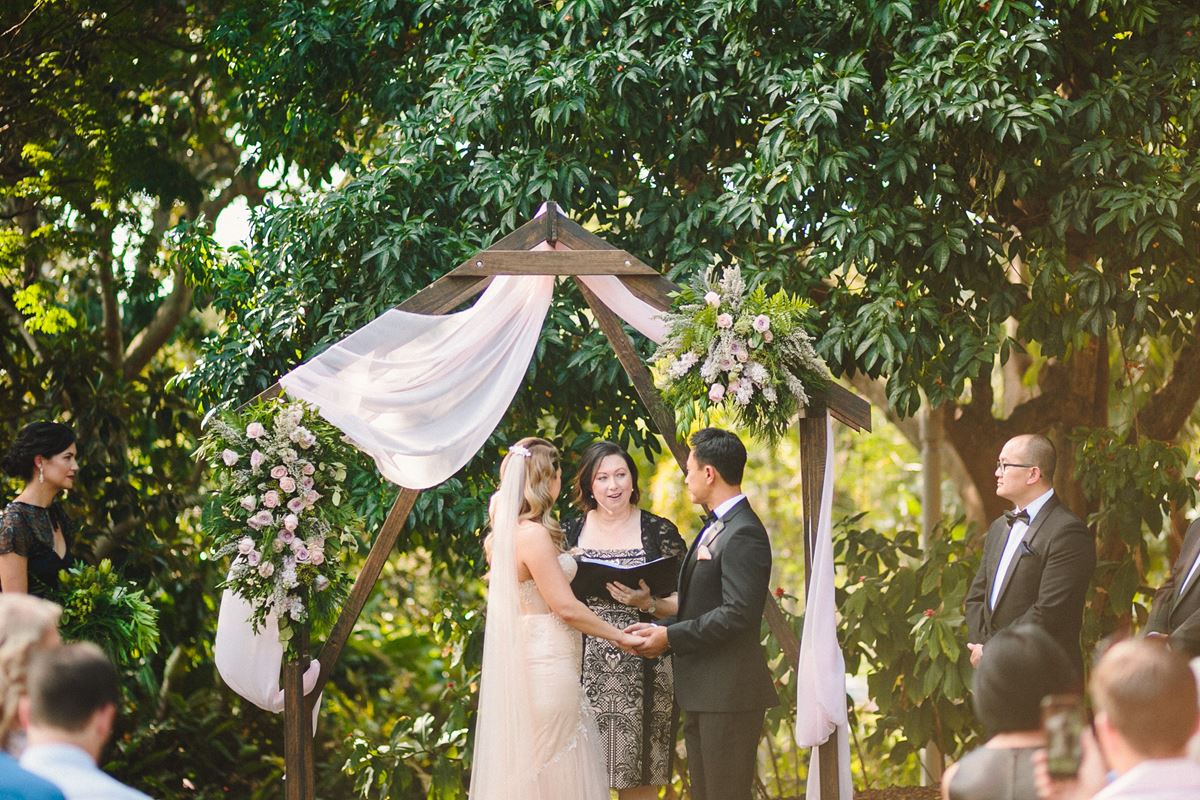 From the mouth of one of Joshua's extremely happy clients: "On the day of our wedding there wasn't a dry eye to be seen. Josh created a ceremony that captured our lives as individuals and as partners absolutely perfectly and I think that's what made our day so special. We were laughing, crying and just having the time of our lives. I don't know of many weddings where the celebrant has received such a big wrap – so that just gives you an indication of how unique Josh is." Reasonably new to the wedding game, this man is simply celebrant gold.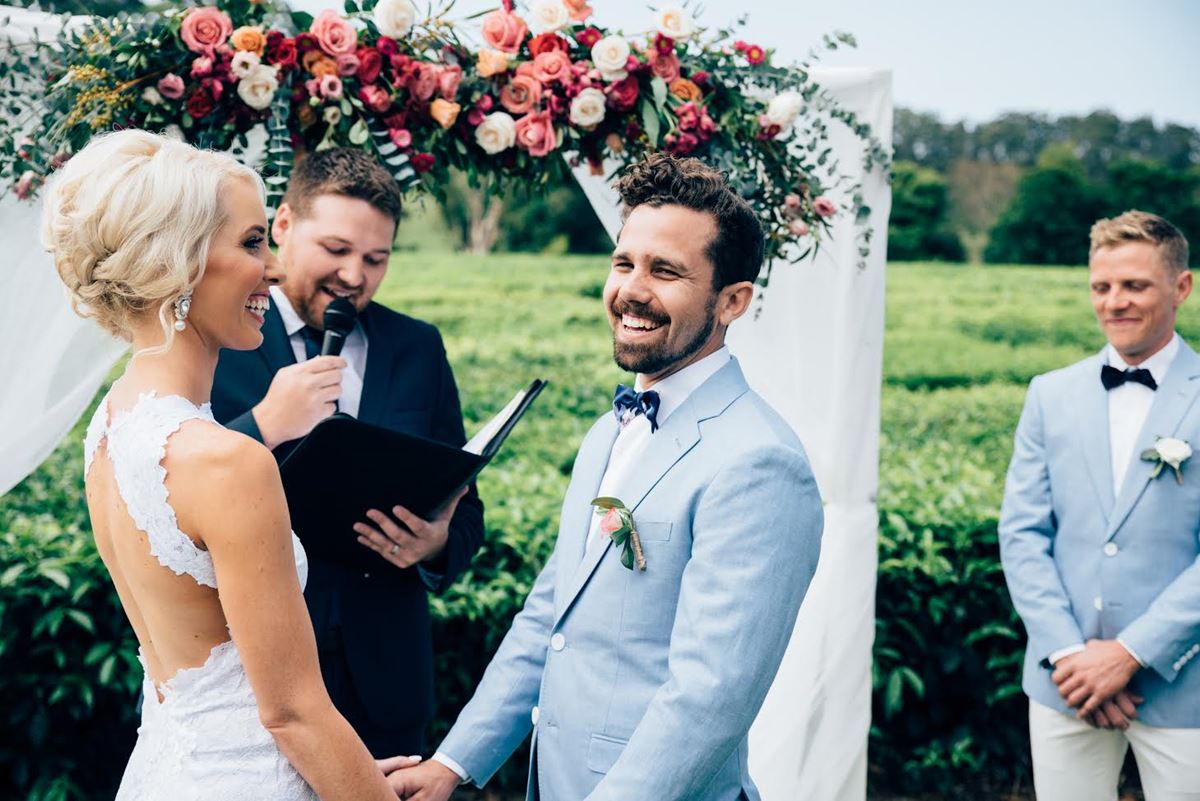 'It felt like a friend married us…' Roxy is a dog-loving, bike-riding, frock-wearing celebrant making ceremonies unique. Modern, fun and creative story-teller, she is an ex-journalist, who loves writing bespoke, memorable ceremonies. This warm, friendly personality, promises an engaging, inclusive delivery style. Check out Roxy's profile to learn a little bit more about her dog, her frocks and her experience as a celebrant, including lovely things said by lovely people who have been married by her.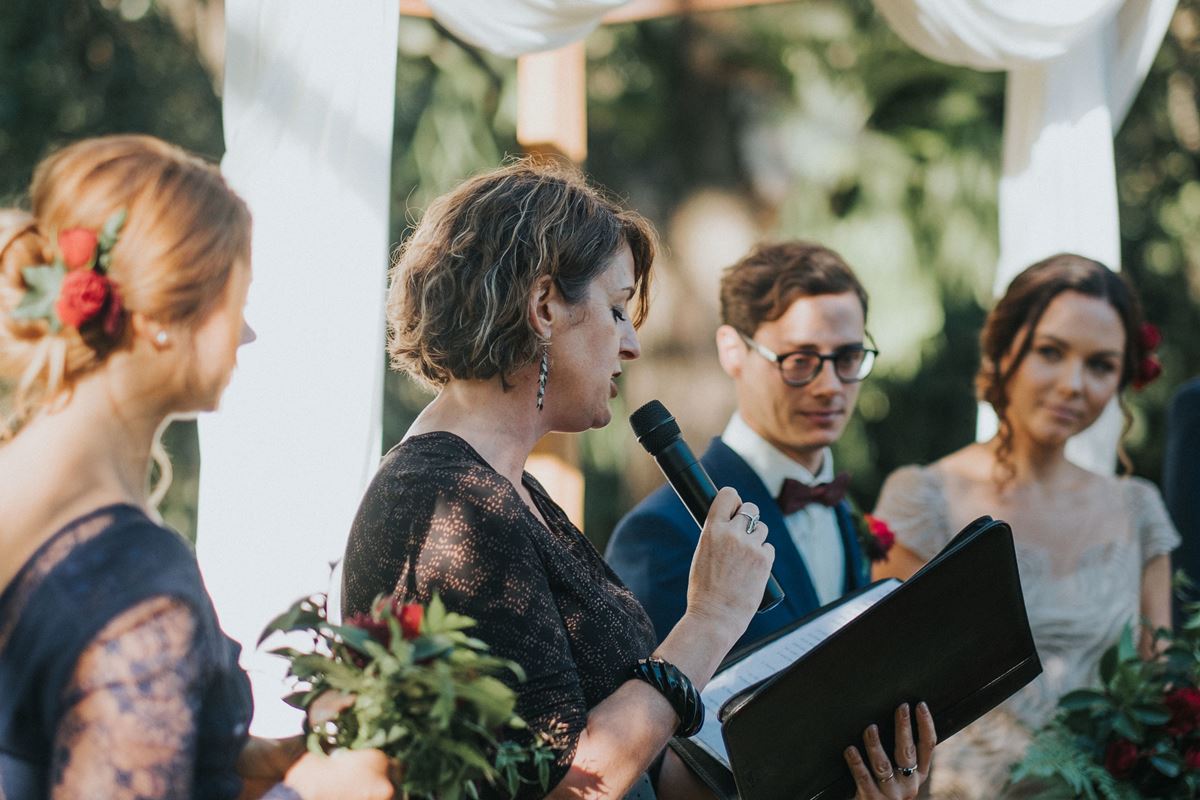 I just adore it when the celebrant's photos show their couples laughing in sheer delight. You can feel the joy, excitement, and love of the day through these images, and you just know that the celebrant is doing their job right. Abbee never underestimates the effect that having the right celebrant can have on your day. For fun ideas and the most magical and memorable ceremonies, and maybe some uncontrollable laughter, talk to Abbee.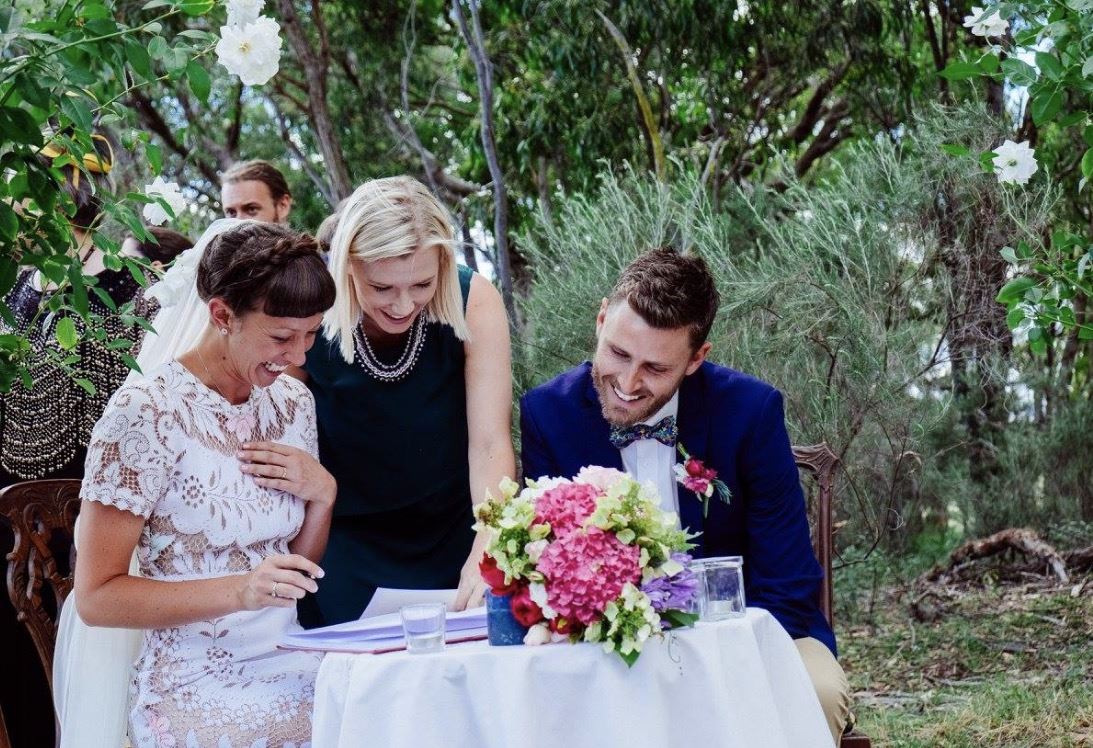 A young, fun male celebrant in Brisbane seems hard to find – so he decided to become one! Getting people hitched is what he does best and he will work together with you to plan your day, take all of the stress out of it and make it perfect. He will even shout a drink or two! Offering packages ranging from the simple basics (124 words is all you need!) through to a fully customised ceremony where you get to have real fun. Chat with Chris about your wedding today – you won't regret it.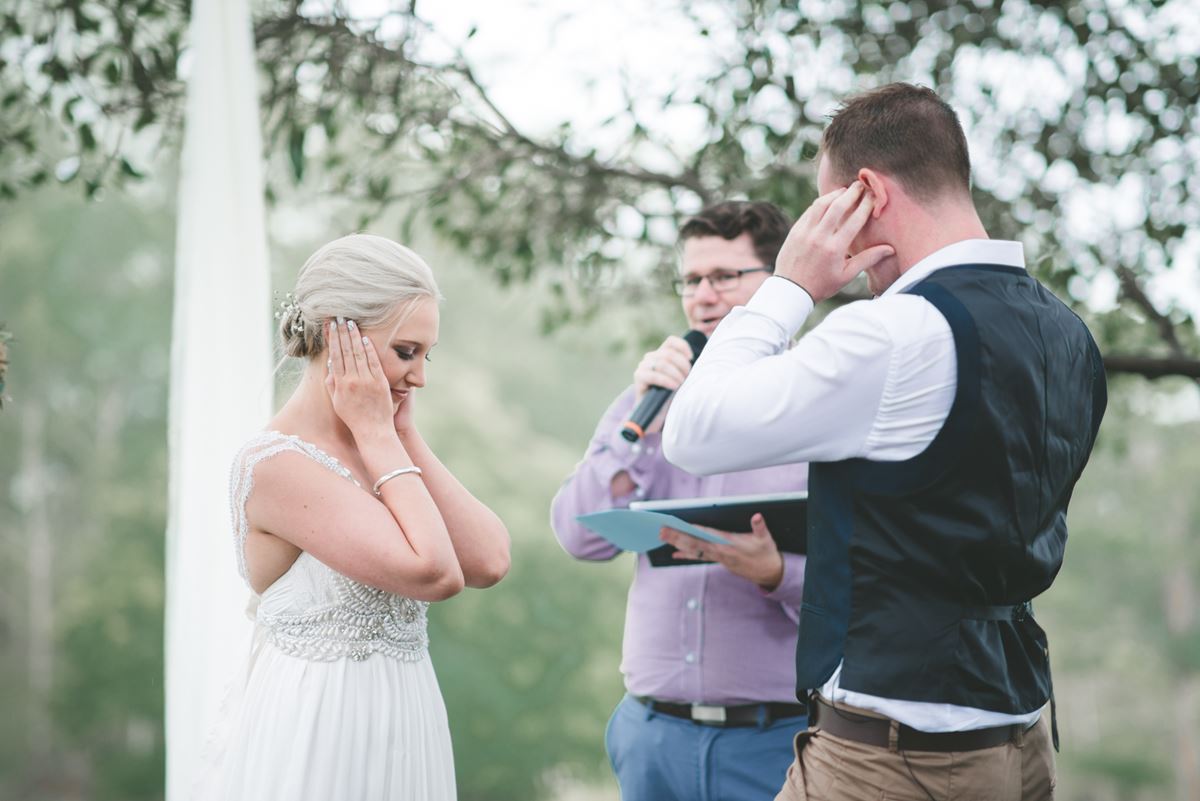 Hayley is not your average celebrant; she is 30, has a full sleeve tattoo and a wild sense of humour.
Before becoming a Celebrant, she worked in radio for 12 years. She has met some amazing people and got to do some great things, but most importantly it gave her experience in public speaking and event hosting… so no, she doesn't put on some weird voice when she holds a microphone. A marriage celebrant up and comer, this woman is pure fresh-baked celebrant delight!