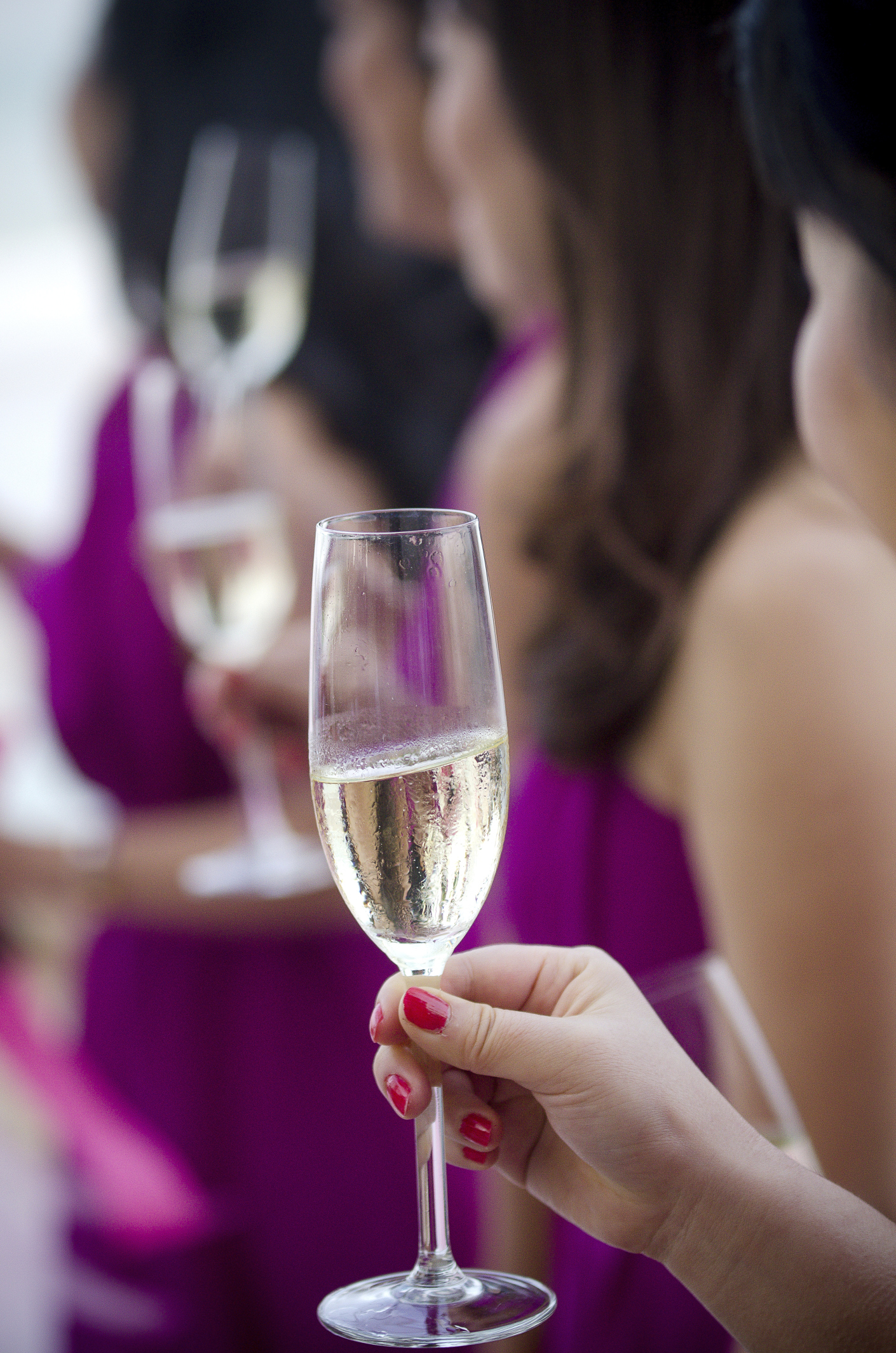 In days gone by, it was just the father-of-the-bride and groom who gave wedding toasts, however, these days, it seems everybody can – and does! So, if you're a Maid of Honour or bridesmaid tasked with delivering a wedding speech, here's our guide to delivering the perfect bridesmaid's speech.
Get personal…
This first step is, arguably, the most important thing to remember when preparing for a wedding speech. Your friends have asked you to be in their wedding party for a reason; you, obviously, hold a special place in their hearts, so use that connection to enhance your speech. Add plenty of personal anecdotes from your time together and you will find that instead of silence throughout the speech, you will, more than likely, be greeted with knowing chuckles and groans as you recount your best – and most entertaining – adventures. It's important to note, however, that you can go overboard with the personal stories, which brings us to the next tip:
But not too personal
Have you ever attended a wedding where an embarrassing story or secret was told by a member of the wedding party in their speech and it killed the mood? If not, trust us when we say that some speeches, when taken overboard, can not only kill the mood, they can even kill the friendship. Keeping this in mind, there are some topics it is always best to avoid, no matter how good natured your friend may be – or how funny the story. As a general rule, avoid discussing anything about the bride or groom's past relationships or political leanings and definitely avoid discussing anything of a sexual or lewd nature. Granted, there are some times with it might be OK, perhaps even a good idea to break one of these rules, but do so at your own peril.
Besides, there's no need to spice up your speech with inappropriate content if you follow this next tip:
Start with a bang…
As soon as you stand up to deliver your speech, all eyes will be upon you, but they won't stay there long if you can't hold the audience's attention. Try starting your wedding toast with a fun and entertaining story from the bride's and groom's past. The story of how they met – or ended up together usually provides plenty of fodder. Just ensure the story you choose is funny and/or interesting and that it isn't "too personal" (see Tip No. 2). Begin your speech well and you're off to a good start. Follow the rules above (and the next one, too) and you'll be sure to keep the audience engaged and, most importantly, do the bride and groom proud!
End with a bang, too
What determines whether people clap at the end of a speech? In reality, many factors could make the difference between a standing ovation and cricket chirping silence after your speech, but if you finish strongly, you are much more likely to garner well-deserved applause. Try ending your speech with your best story about the couple – and their love for each other – and you're sure to end on the right note. Oh, and don't forget to end your speech by wishing the newlyweds happiness in the years to come and, if alcohol is being served, it's also customary to toast the couple.