Every hopeless romantic who has planned their wedding has been able to close their eyes and imagine it. While it is a poetic term, at Easy Weddings we don't think that romantics are hopeless at all. On the contrary, they are very hopeful and with very good reason. Love is real, and love stories can come true. You can find your soul mate and then marry them just the way you always imagined it in your head.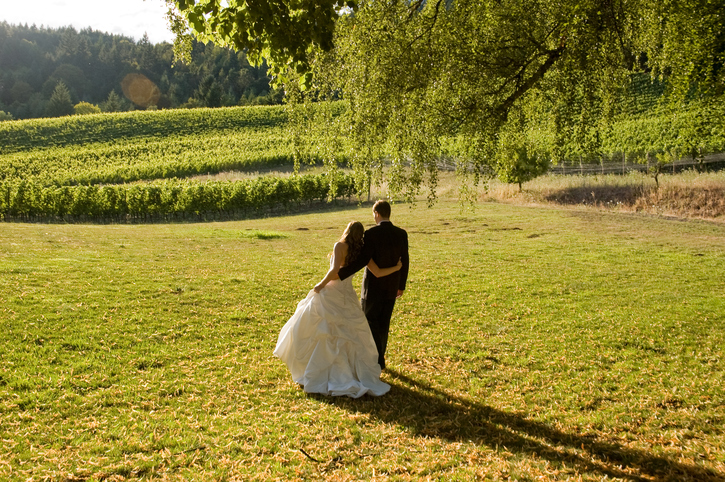 In our experience, there is one thread that runs through all of our vendor partners, and that is a love for bringing someone's dream day to life. They adore it when a hopeful romantic meets with them and describes how it has always been in their head; because now this venue and the people that work there get to bring this to life.
There is nothing quite like the look on a couple's faces when their day turns out to be everything they imagined.
But how do you find the perfect venue to make that happen, and uncover a place that doesn't just look like everybody else's wedding day?
You step outside the city, and into the undiscovered country.
We like nothing more than finding new ways to make our couples happy, and this list is all about that. These venues are the ones that are hidden secrets so far and that have the talent and facilities to bring wedding dreams to life if people only knew about them. The settings are unique and sublime, the hospitality is first-class, and the attention to detail is worthy of awards, but not many people know that yet either.
Top Five Hidden Secret Wedding Venues in Country Victoria that you only imagined could be true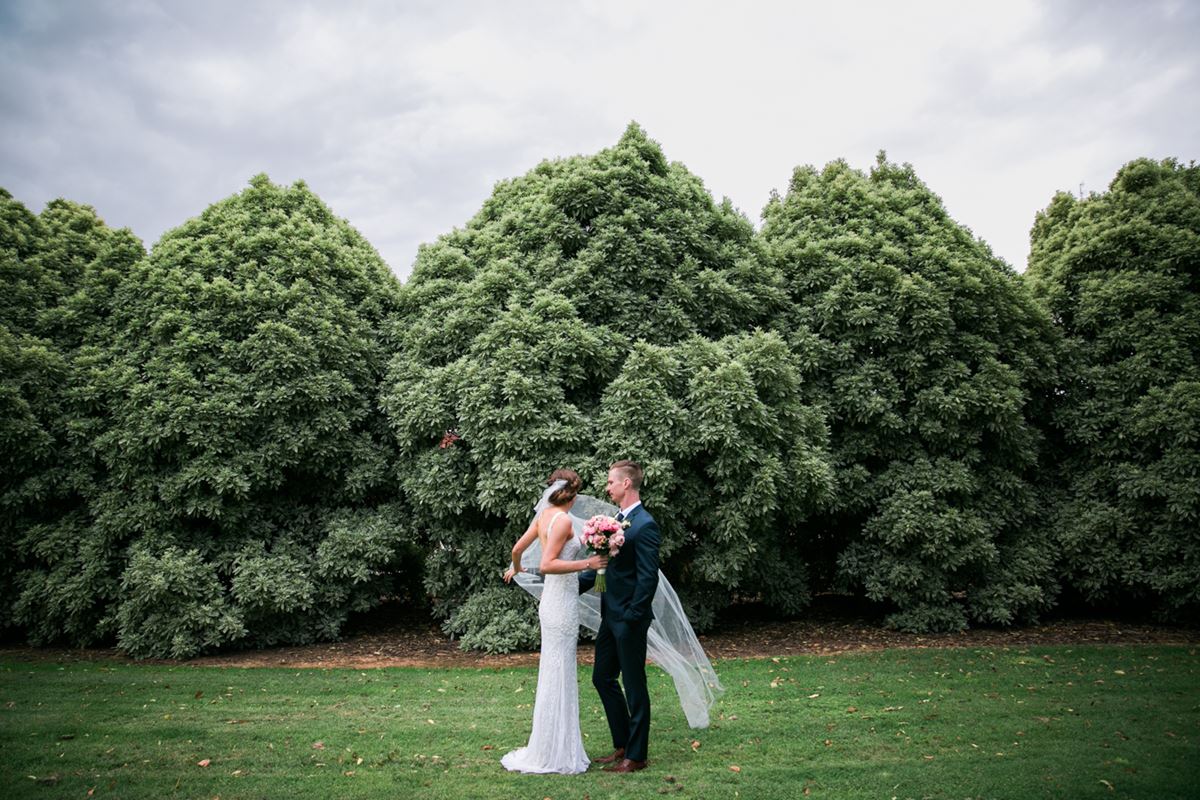 You have probably tasted the renowned wines from Chateau Tahbilk but you may never have visited this enchanting place. Once you see it you will wonder why you stayed away all these years.
Perched on the Goulburn River and feeling like you stepped back in time, Tahbilk is beautiful. The gorgeous old estate will provide the perfect backdrop for your wedding photos, while your family and friends sip sparkling wine and watch the sun set behind the draping native trees.
Their stunning food has been created to meet the demand for a more relaxed dining style at weddings and events. Their talented team use produce sourced from local farmers and fishermen, crafted into dishes with vibrant colours and hearty flavours all in an informal and festival style.
Tahbilk is about creating a comfortable atmosphere which exudes a playful and informal vibe, where every guest enjoys food served by their friendly and professional team.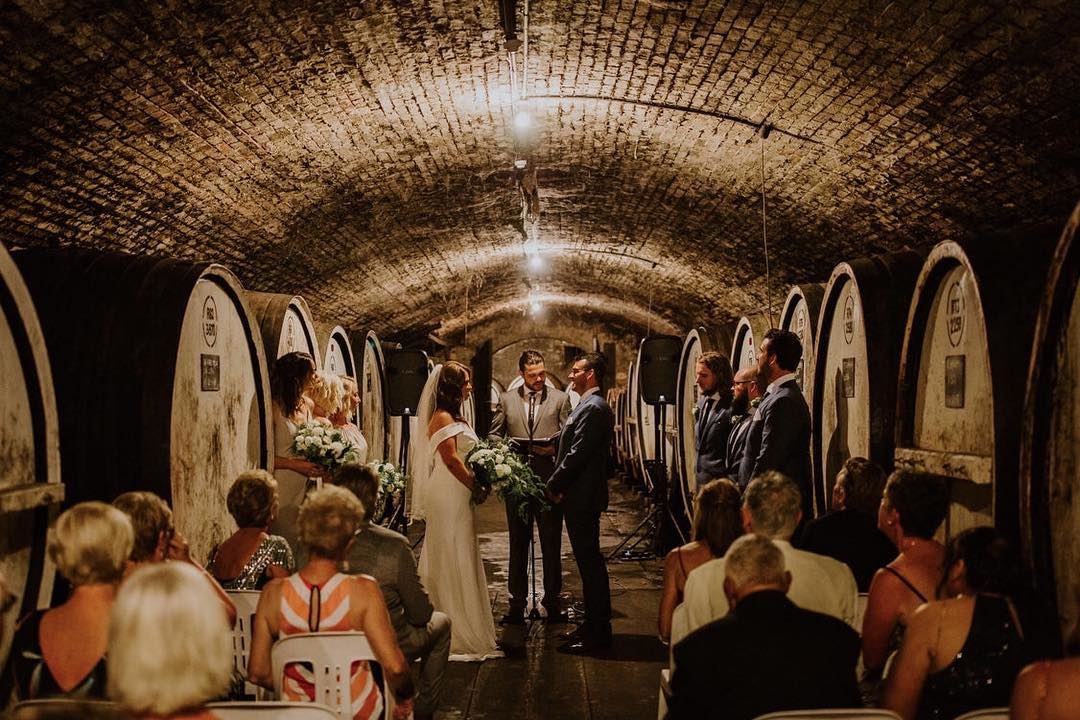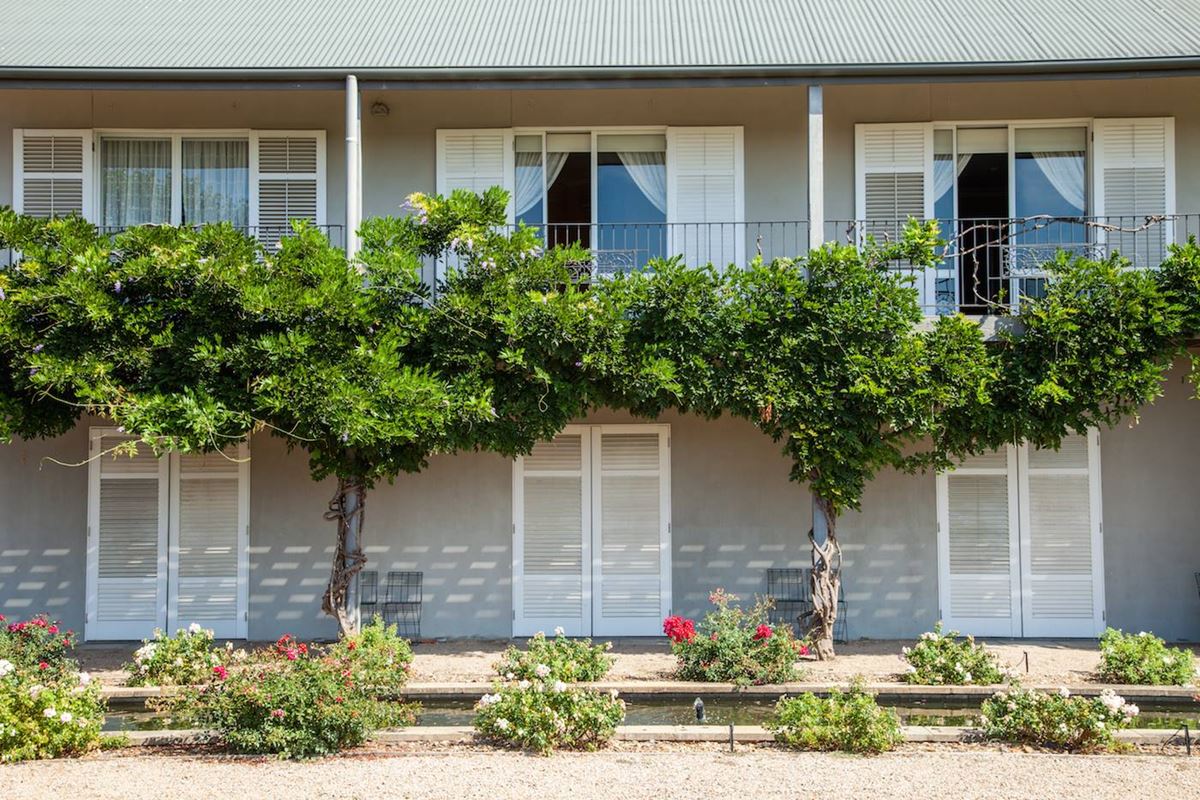 Nestled in the heart of the Milawa Gourmet region, Lindenwarrah offers the perfect setting to create your ideal wedding.
Set on 8 acres of beautifully manicured gardens and vineyards, with picturesque views out to Mount Buffalo, the property is the premier wedding venue and the jewel in the crown of North East Victoria. The manicured gardens provide a romantic setting for your ceremony and superb photo opportunities await around every corner. From the majestic lawn with towering hedges and tranquil reflection ponds to the charm of the vines as a backdrop.
Restaurant Merlot can seat up to 150 guests. With its sleek, modern interior with natural light, it offers spectacular views of the vineyard and Mount Buffalo in the distance. Smaller, more intimate weddings can also be catered for either in the opulent Vines Room with open fire and fine artwork, Fountain Room with its European style shutters and gas log fire or the Buffalo Room with large outdoor terrace and breathtaking views.
Lindenwarrah provides service that is second to none: attentive, friendly and professional.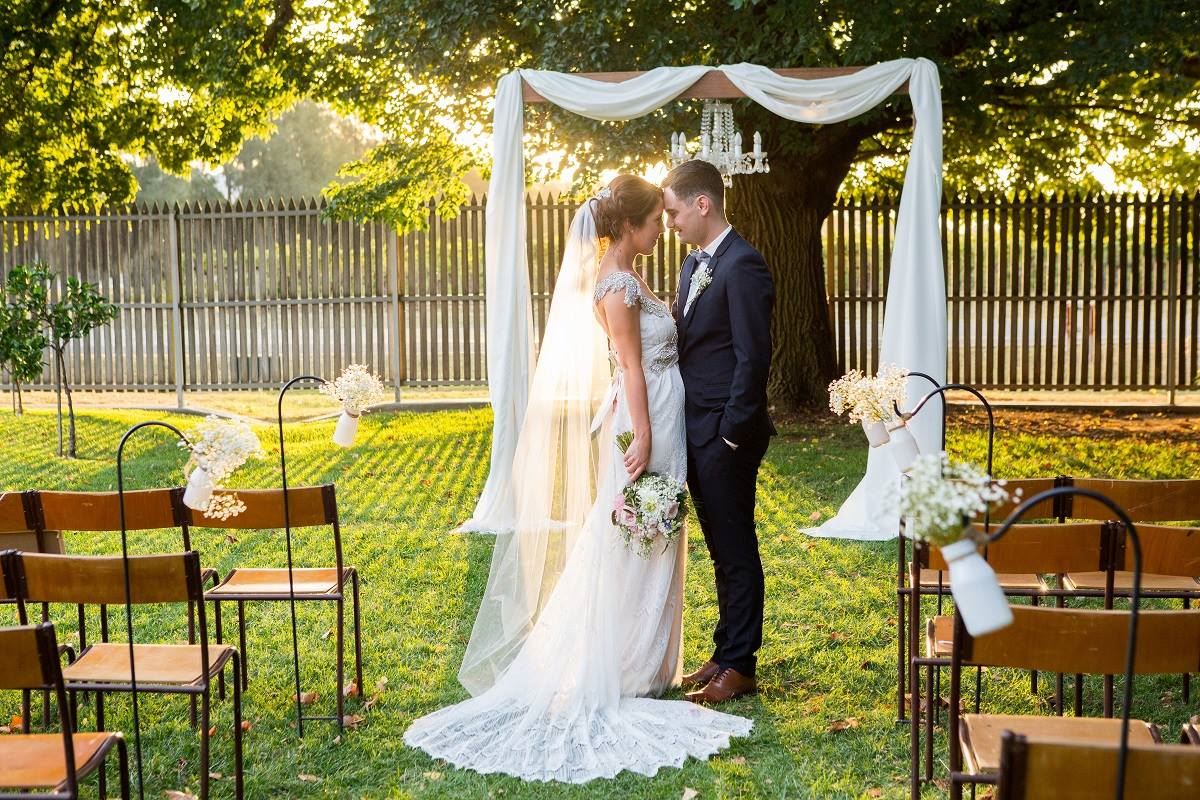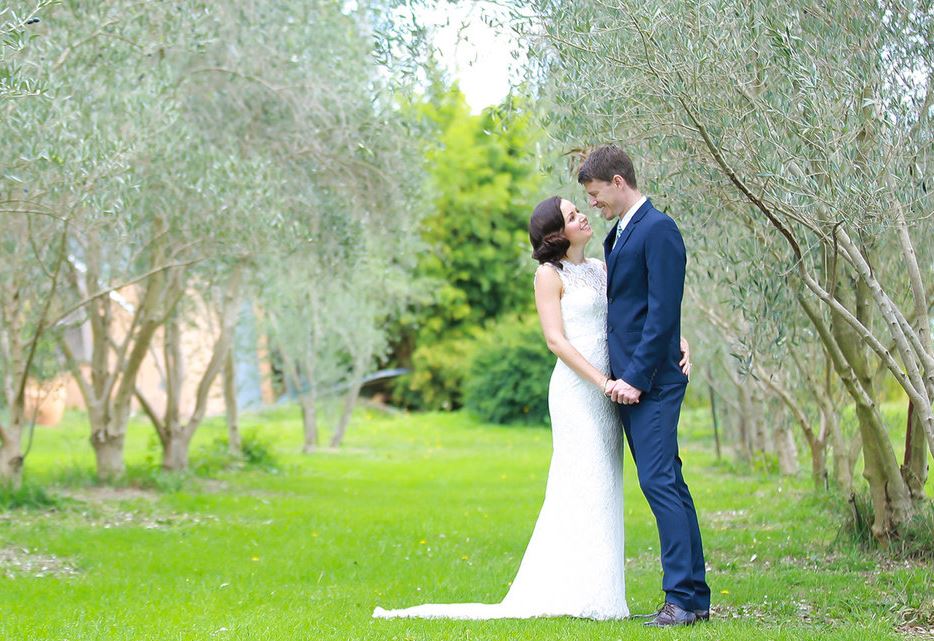 Nestled into the evergreen undulating hills, just to the north of Warragul and Drouin, is Brandy Creek Estate, West Gippsland's premier wine, food, function destination and Day Spa.
Offering stunning views of the Baw Baw ranges and a beautiful restaurant overlooking olive groves and the vineyard, here wedding dreams come true. Offering a variety of indoor and outdoor spaces for your perfect ceremony, photo opportunities and reception celebration, if you are looking for something different, something one of a kind, then this place is the one for you.
With cuisine that highlights the best in local produce, the talented food team will craft a feast for your guests that will have them loosening their belts with delight. The events team are renowned, and the attention to detail alone is worth the drive.
If you want to stand out from the crowd, book Brandy Creek Estate, but get in fast.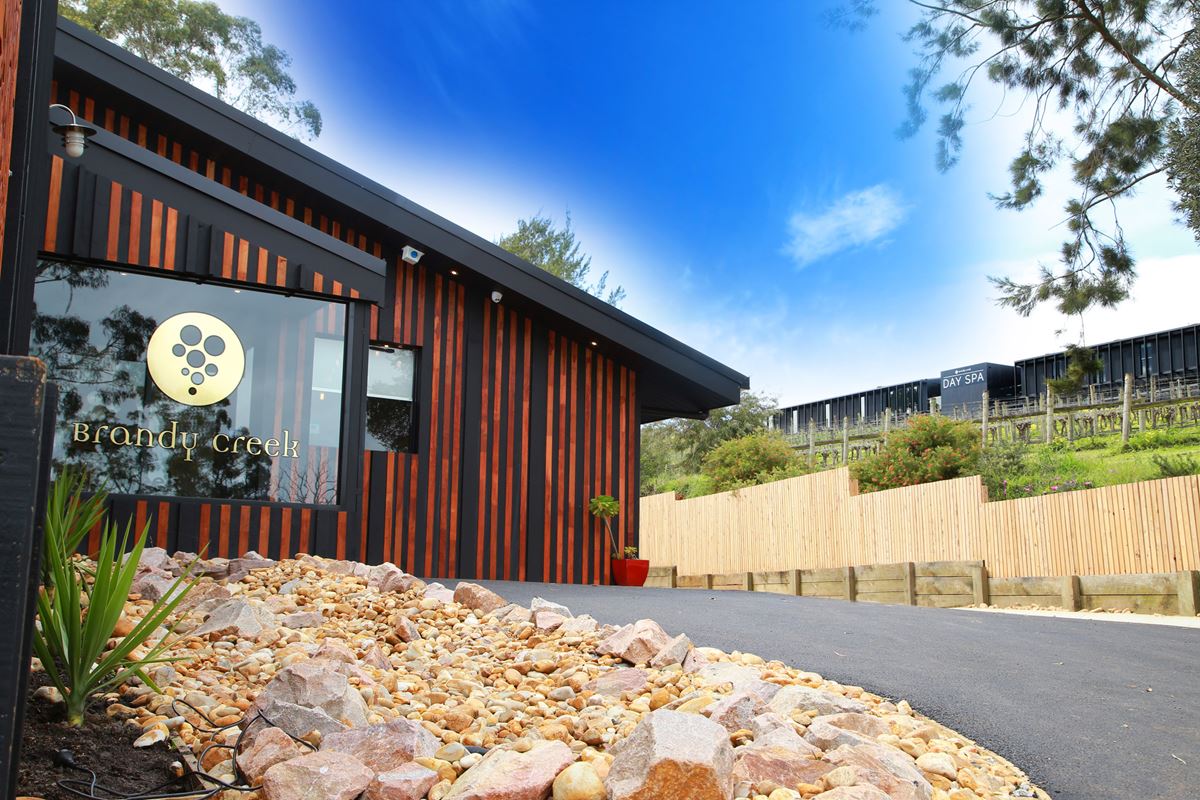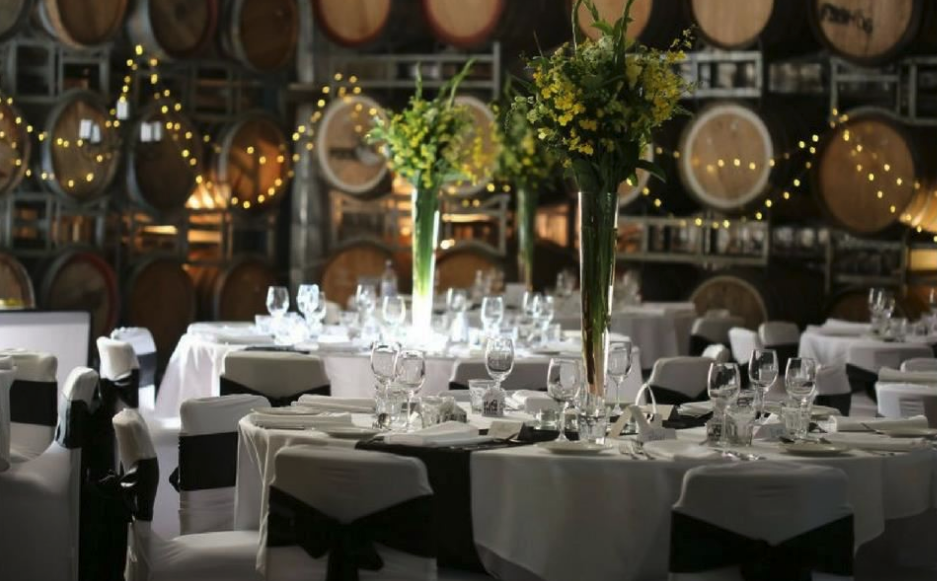 This venue has the sweetest name of any on our list; wouldn't you just love to put this on your wedding invitations?
Set in Cofield's picturesque winery and vineyard, The Pickled Sisters Cafe provides a perfect setting in which to celebrate your wedding. Ceremonies can be held amongst the vines, or in their beautiful timber rotunda. And the romantic ambience of their Barrel Room adds that special 'wow factor' to your reception.
From an informal alfresco picnic, to a sophisticated cocktail reception or a degustation feast, the emphasis here is on quality food matched to Cofield's fabulous selection of wines, together with friendly and professional service.
Their expert team can take care of every detail for you, from the cake, transport, and accommodation, to music and flowers, to ensure your day is a truly memorable one.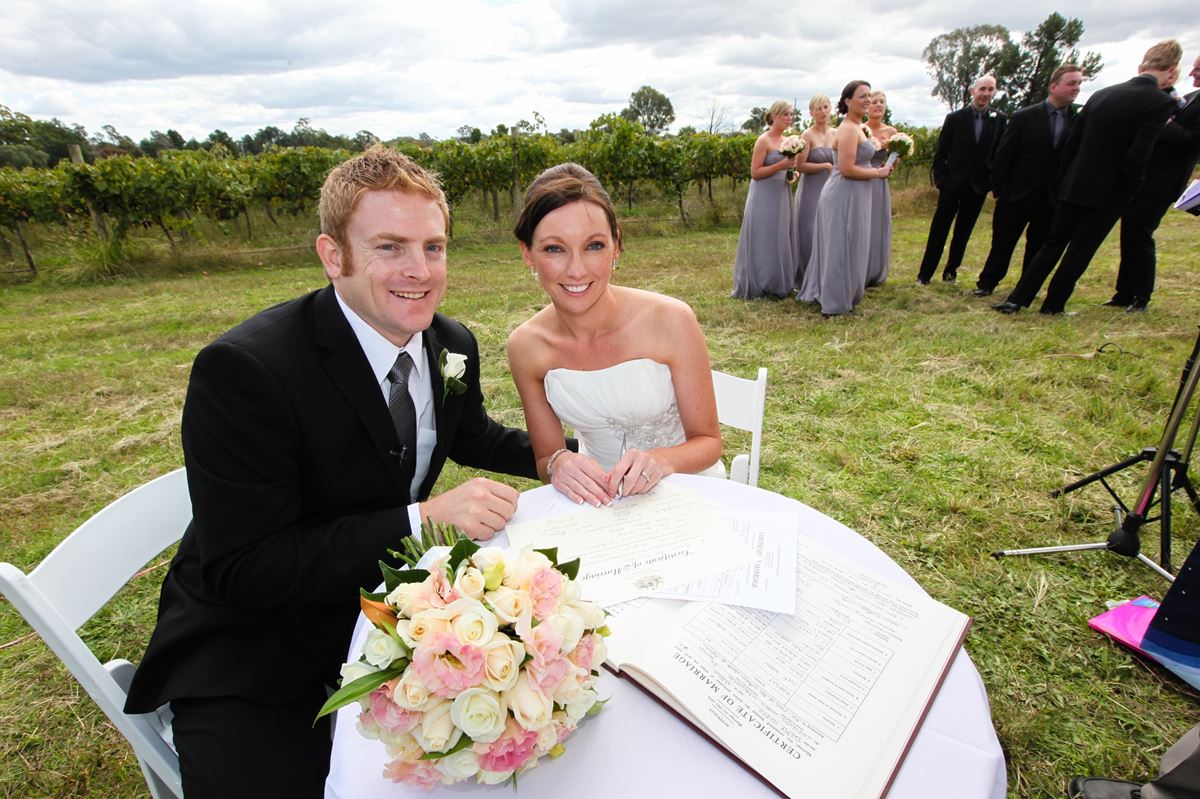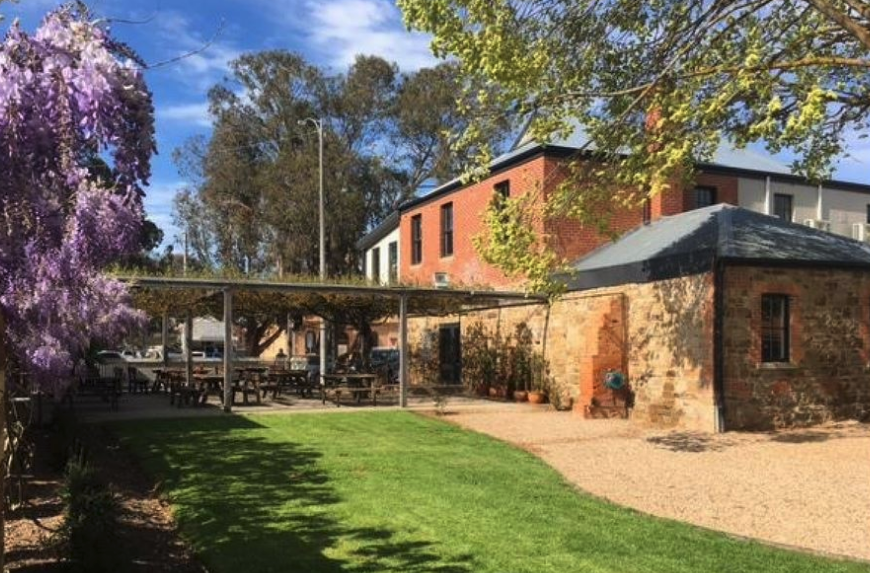 You have never seen a venue quite like this one; its distinct beauty will blow you and your guests away.
While the estate looks like you have entered another time era, the venue is brand new and completely refurbished. This is a convenient meeting point from north and eastern suburbs, plus an easy drive from regional centres. The hotel has been a destination since the Cobb and Co days in 1857. In 2015 the hotel was totally destroyed by fire and has now been lovingly restored in keeping with the early colonial era.
The hotel has extensive gardens and shady courtyards, an upstairs verandah deck overlooking High Street and the many historic buildings, plus a 120 seat function room with all modern amenities. Disabled access is fully catered for with a lift to the first floor and ambulant restrooms provided. Full food and beverage catering is available from a simple cocktail party to three-course meal.
They boast an extensive range of Australian Craft Beer, local wines, and specialty spirits.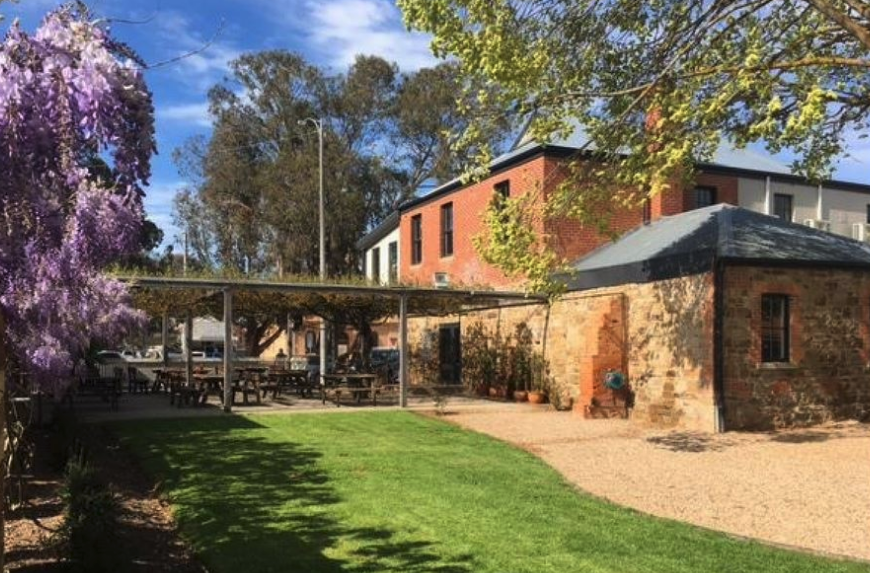 You imagined it, and it came true.