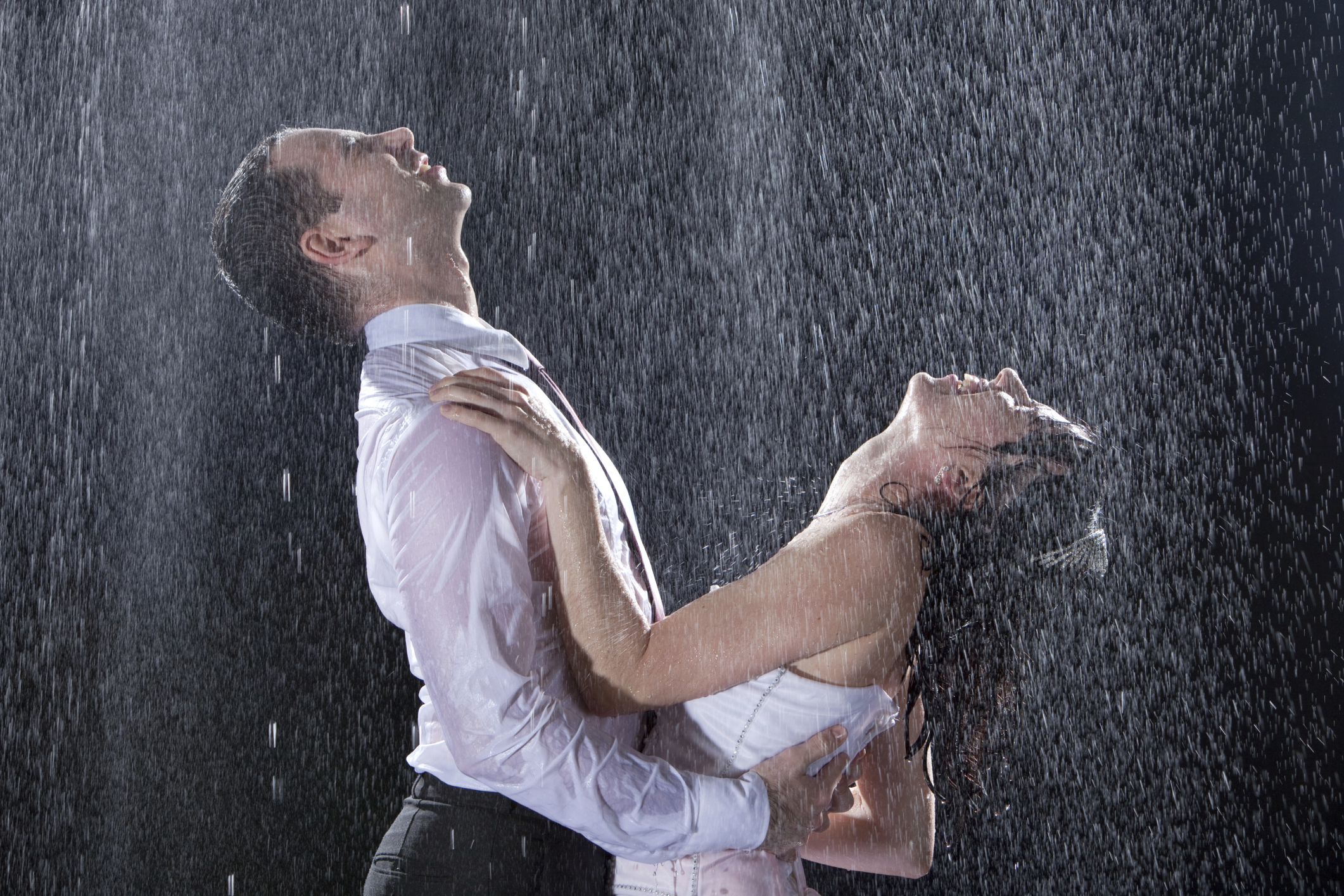 Rain can ruin even the most perfectly planned wedding but, since couples can't control the weather, they simply have to cross their fingers and hope for the best – until now, that is.
An English business is claiming to guarantee fair weather on your big day – for a price, of course.
The company, Oliver's Travels, is offering couples a 'cloud-bursting' service that, they claim, allows them to offer a "100% guarantee" of "fair weather and clear skies for your wedding day"
The package, which costs a whopping £100,000 (approximately AUD $191,500) utilises 'cloud bursting' technology to ensure a rain-free day. Cloud bursting requires small rockets to be filled with silver iodide and then fired into the offending clouds.
This process gives "the water vapour something to condense around to produce rain," they say on their blog.
The weather manipulation service, which is also known as cloud seeding, takes about three weeks to plan and requires the joint efforts of meteorologists and pilots, and works by "giving the water vapour something to condense around to produce rain."
The result is that the water particles in the cloud are frozen and turn into snow, then rain, essentially bursting the cloud before it vanishes.
While Oliver's Travels claim there is "no evidence that suggests cloud seeding creates any significant negative environmental impacts on the environment," the technology is controversial, especially because there are environmental concerns about using silver iodide in this manner.
However, cloud bursting technology has been used by private industry – and governments alike – to ensure rain-free events. China, for example, used cloud seeding technology to keep the main stadium dry ahead of the 2008 Beijing Olympics.
Oliver's Travels is currently only offering this high-end cloud bursting package to couples holding destination weddings in France but hope to expand the service to couples marrying in the UK and Italy.
We're not sure messing with the weather in order to have have a cloud-free wedding day is the wisest of ideas, but we'd love to hear what you think in the comments below.