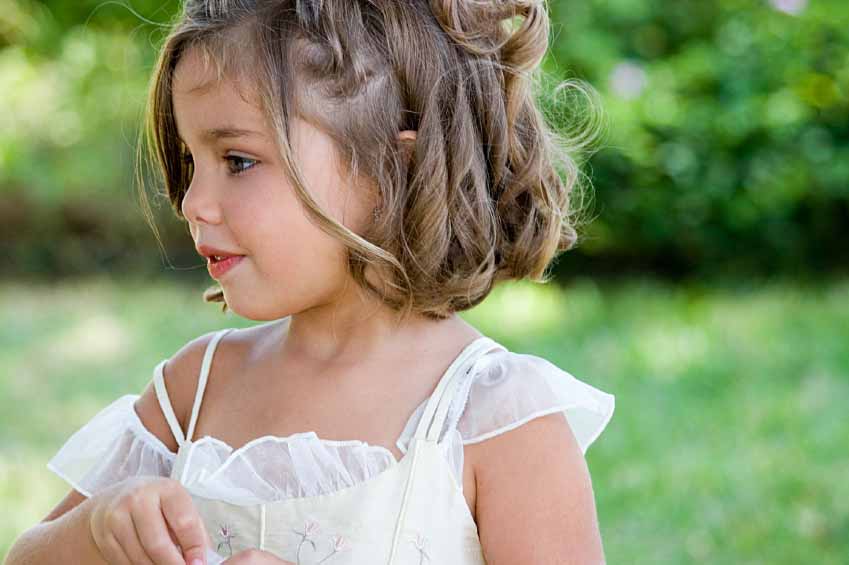 They're among the cutest guests at any wedding, ready to charm the entourage and steal the crowd's hearts. But, believe it or not, flower girls can have more responsibility than just looking cute as a button, so choosing the perfect flower girl is key.
But first, what exactly does a flower girl do?
Most of the time, a flower girl (who is, typically aged four to about nine) will precede the bride and bridesmaids, usually tossing petals (or holding a basket of petals or confetti for after the wedding) to ensure the bride's walk down the aisle is suitably pretty.
Some brides, however, may have their flower girls doing other things such as blowing bubbles or, even, popping confetti guns or holding sparklers. Others may have her help the bridesmaids carry the train of the wedding dress or holding a banner of some sort.
Once the big walk is over, flower girls are usually join the rest of the bridal party for photographs – lots of them and, occasionally, older flower girls may be assigned tasks such as helping hand out confetti after the ceremony or bomboniere/favours after the wedding.
What your flower girl does at your wedding is entirely up to you but for their sake, you want to ensure your gorgeous gal is up for the tasks, after all, it's quite a job for a young lady!
That's why:
Personality is key
Weddings are filled with new, unfamiliar faces that can easily make a young girl feel shy, intimidated or, even, agitated. Surely you want your flower girls throwing petals, not tantrums while attempting to make it down the aisle? That's why it's advisable to pick a flower girl who's generally cheerful and who feels at ease around a large group of people. Is she friendly with other kids? Does she behave when told to do so? Evaluate these traits carefully before adding potential flower girls to your shortlist.
[ew-supplier-carousel]
Experience is a plus
The walk down the aisle can be nerve-racking for most adults, let alone a four-year-old who's doing it for the first time. Consider choosing someone who has already experienced (and did a good job) being a flower girl. She'll be more relaxed showering the walkway with flowers, holding those 'here comes the bride' signboards and, most importantly, following instructions.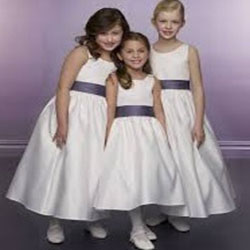 Two's company…
One can never underestimate the power of friendship, especially amongst kids! Choosing two flower girls who are already friends or pairing her up with a ring bearer or page boy she already knows will make things a lot easier. The buddy system will make them forget the jitters and focus on having fun. If the girls you're eyeing aren't friends yet, you can invite them over to a girls' day out together with your bridesmaids. After all, it's never a bad idea for #TeamBride to bond before the big day.
She should feel important (because she is)!
Whatever your flower girls do, they will contribute to making your wedding ceremony uniquely special. Inevitably, they will be part of an unforgettable milestone in your life. So, once you've chosen your flower girls, let them know what your wedding means to you and how important it is for them to be a part of such a special day. Not only with it make them try their best, they'll truly enjoy it and feel just how much you love and value them, which is a wonderful gift to give to anyone, especially a child.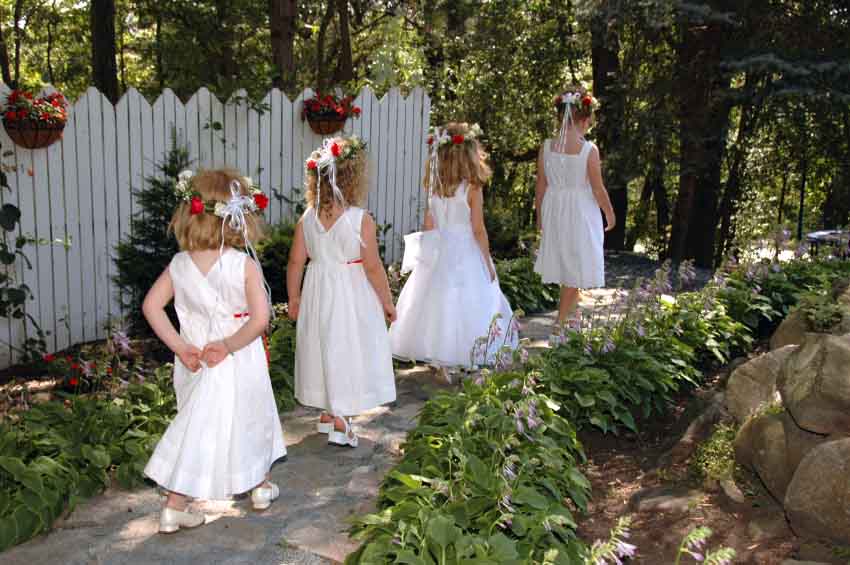 You should check her schedule and make some time in yours
Most little girls love the idea of being a flower girl, wearing that beautiful dress and feeling like a princess. But as we've established, being one is not easy for someone so young. One of the best ways to prepare a flower girl is to get her acquainted with the role. Spend time with her, invite her to a rehearsal or two, and show her photos of your dream wedding. All this requires one thing: TIME. So make sure you check with her parents to ensure her schedule allows for a few meet-ups before the big day!
After choosing the perfect flower girl(s), you can begin searching for the perfect flower girl dresses here!