You and your fiance love the idea of having a live band to provide the music live for your wedding reception. The energy and entertainment factor of live wedding bands just can't be beaten, but what type of band do you choose?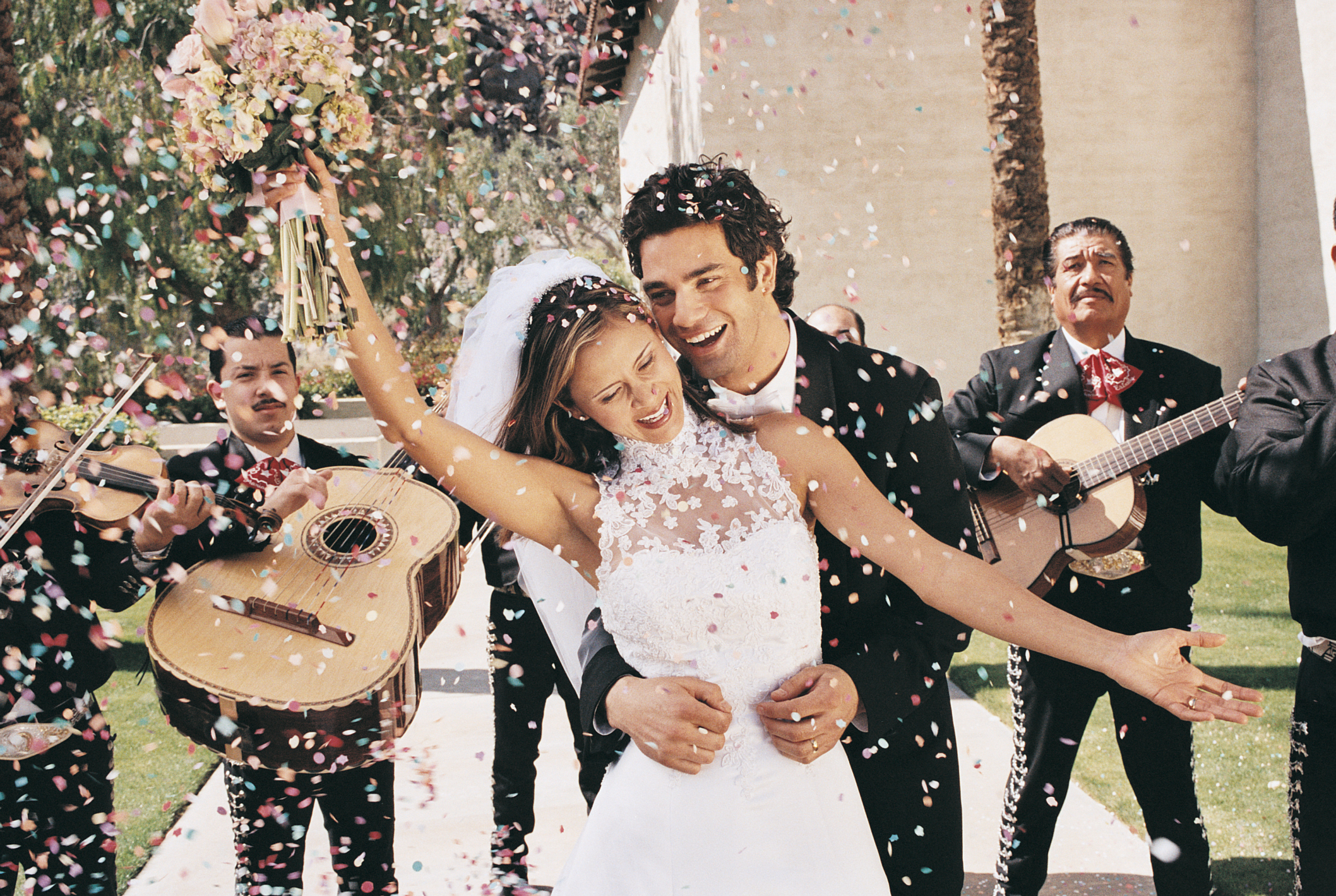 There are so many styles of wedding band to choose between from rock, blues, country, and soul to jazz, folk, hip hop and swing. Here are four questions to ask yourself when you are looking for a wedding band for your big day:
What can your venue accommodate?
Check out the size and shape of your venue. Does it have a stage or a dedicated area for performers, or will you have to sacrifice part of the dance floor? If you have a large open space for your reception, you can comfortably have a band with six to eight performers. If you are looking at a more intimate venue, you might want to restrict your search to bands with four pieces or less. Ask your venue to recommend bands as they will have the experience to know which ones will fit comfortably in your reception space.
When you are choosing a band to play at your wedding, you can't be guided simply by your own musical tastes. As well as friends and colleagues of your generation, there will probably be parents, parents' friends, and grandparents at your reception. There may be some children present as well. Think carefully about the type of music they will want to dance to, or just listen to. You will need to consider a band that is flexible enough to play something suitable for every guest on your list. During the set each guest should get the feeling that the band is playing at least one track especially for them.

How long do you want them to play for?
Any band can put together a demo of five great songs, but the way they perform over a four hour set can be totally different. When you are looking for wedding bands try to see them in action to determine whether they can maintain the same energy levels over a longer period of time. Can they adapt to the changing mood of your reception, and are they willing to play requests where possible? Are they able to lift the mood when your guests start to get tired?
Do they fit with your wedding theme?
If you're aiming for an elegant, glamorous Hollywood style wedding, a cheesy disco band will ruin the mood in no time. Look for a swing or jazz band to keep the tone of the reception. Equally a string quartet will be totally out of place at a beach themed wedding. Look for a solo Spanish guitar, or perhaps a Latin band to add heat to your party.
Once you have found a band that meets all your criteria there are a few more things to consider. Find out what the band will wear, how much time they need to set up and sound check, and whether they are willing to learn the music for your first dance. Can they act as mater of ceremonies and announce the cake cutting and the significant dances?
Check upfront whether they will be willing to extend their set if necessary. Exactly which musicians will play; are they the ones you have already seen? What equipment will the band bring and do they have back up equipment and adequate insurance? Make sure you have a written contract with your band that includes all of these elements.