Delicate bomboniere boxes are an elegant addition to your wedding tables, and can incorporate your wedding theme or colour scheme. A miniature box of candies or a couple of delicious chocolates in a bomboniere box are a perfect thank you gift for your guests.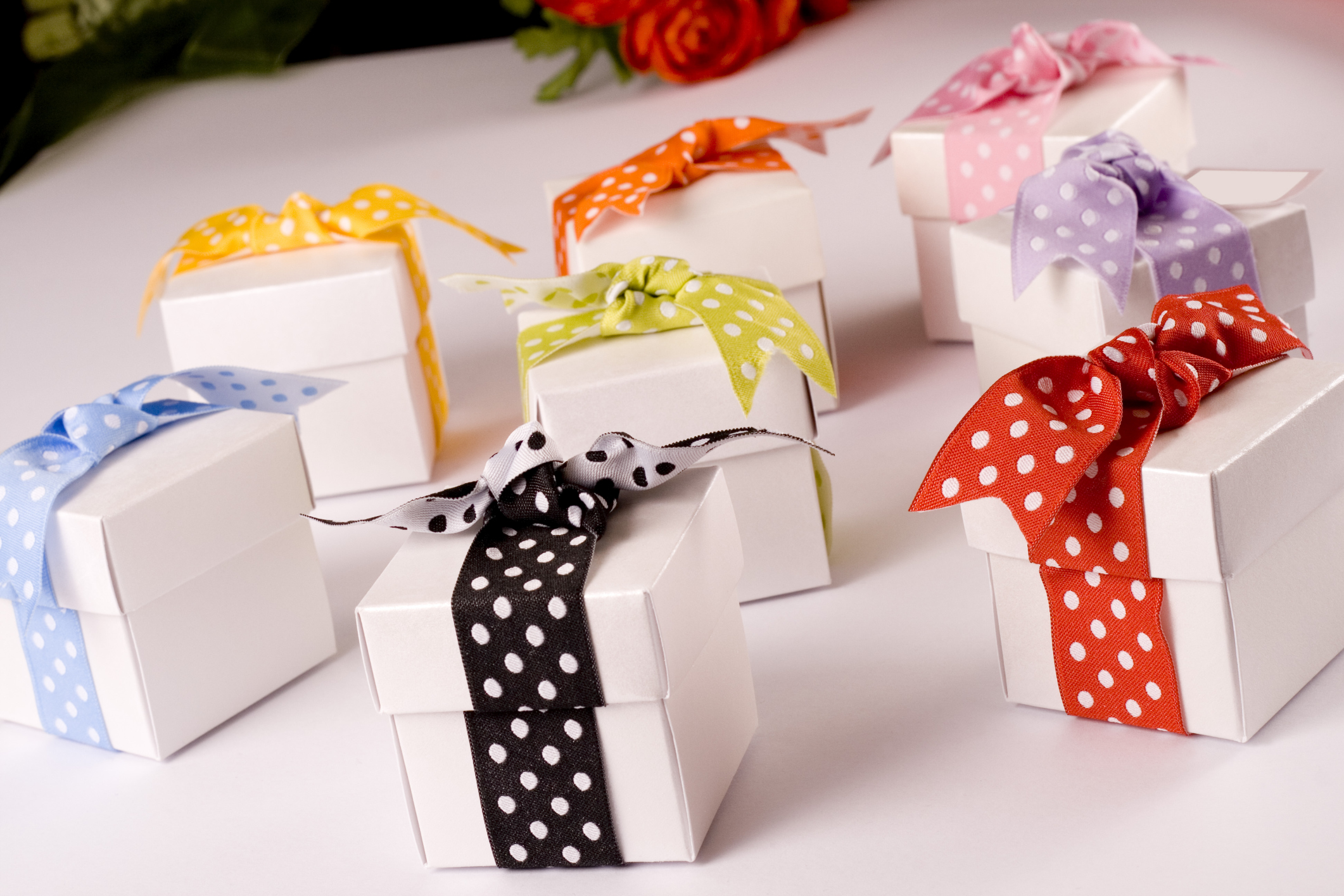 Here are five popular types of bomboniere boxes:
Co-ordinated boxes
There are an enormous variety of bomboniere boxes available so you are bound to find something to match your wedding theme and colour scheme. Two tone square boxes, with a light base and a deeper coloured top are popular, as are patterned boxes with polka dots or stripes.
Coloured or patterned boxes can be more expensive than plain white, so if you are on a budget you could order white boxes and tie them with a ribbon to match your wedding scheme, which can be just as effective and very classy.
Perspex boxes
Clear perspex bomboniere boxes are currently very fashionable wedding accessories, and the contents of the boxes should complement your wedding theme. Fill perspex boxes with single coloured sweets or mints that work with your theme, or choose jelly beans for a brightly coloured bomboniere.
Personalised boxes
Bomboniere boxes printed with your names and your wedding date are a personal touch and many companies will print these details on your boxes when you order them. Cardboard is easy to print on, but even Perspex boxes can be personalised in this way. If you are making your own bombonieres, you can just print out stickers with the same information to stick to plain bomboniere boxes.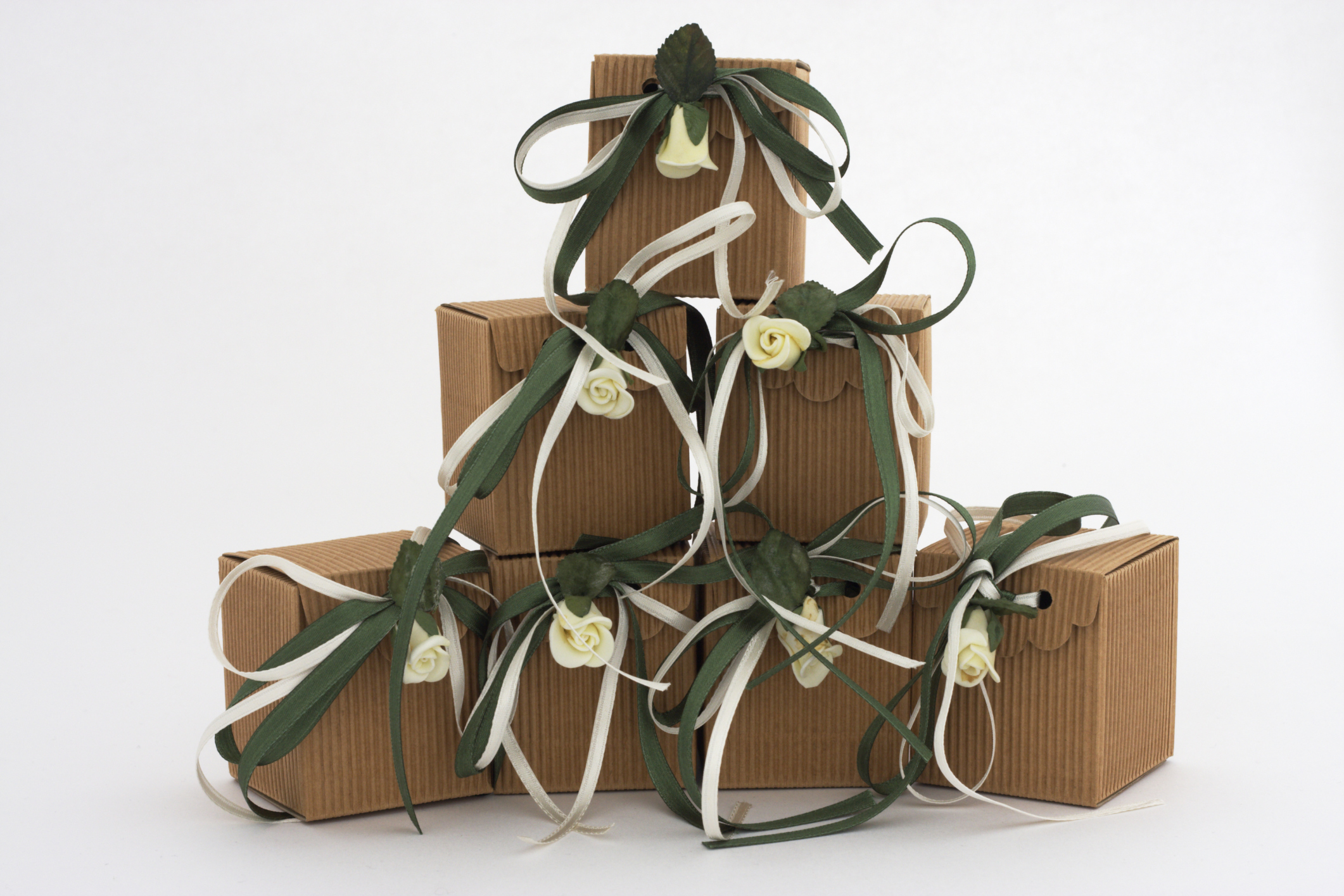 Shaped boxes
Novelty shaped boxes can be a great way to add detail to your wedding theme; just make sure that the sweets or chocolates you have chosen fit neatly into them. If you are having a beach wedding look out for palm tree shaped bomboniere boxes, if you are having a winter wedding choose sparkly star shaped boxes, and if you are having a destination wedding try to find bomboniere boxes shaped like little suitcases.
Pill boxes
Pill boxes are small round boxes, and although they can be made from cardboard they are more often made from china. They tend to be more ornate than standard square bomboniere boxes and are intricately decorated with beds or pewter symbols. They are perfect for a vintage style wedding.
There are many reasons to choose bomboniere boxes over other types of container. They are neat and compact and won't fall over or spill onto your tables, they provide a uniform look even if the contents are varied, and they can easily be dressed up with ribbon or stickers. Boxes can be ordered flat and easily assembled at home to reduce shipping costs, whilst still looking chic and professional.