Many brides picture themselves pulling up to their wedding ceremony in a hand crafted Bentley, a luxury Jaguar, or a top of the range Mercedes. However, if you and your husband-to-be are looking for something a little quirky for your wedding transport, the following unusual wedding cars might be of interest to you.
Hail a taxi
We're not actually suggesting that you book a regular cab to take you to your wedding, but arriving in a character car such as a London Black Cab or a yellow New York Taxi adds another dimension to your wedding theme.

All American
If you are having an informal fun wedding, a touch of Americana can add colour and charm to your event. Mustangs, Corvettes and Cadillacs are all readily available for wedding hire.

Surfers on board
If you're having a beach wedding, nothing beats a classic camper van for relaxed transport that your whole bridal party can fit inside. A split screen VW kombi is a beautiful choice.

Go green
Until recently eco friendly wedding cars had been hard to find unless you wanted to hire a tandem bike or a horse and cart. However you can now hire the stylish Lexus hybrid wedding car which has a luxurious interior, but will cause minimal damage to the environment.

Evoke an era
If your wedding theme is based on an era or decade, try to find a car that sums up the mood of that time. For a 1920s wedding look for a Ford Model T, for the 1960s hire a VW Beetle, and for the 1970s, check out Mini Coopers.

Replica tram
If you are marrying in a town where trams are an integral part of their heritage you will probably be able to hire a replica tram as your wedding car. As well as being able to transport your entire bridal party and probably some of your guests as well, your tram operator will be able to give you a guided tour along the way.

Hire a Hot Rod
If you want to make a statement and look for something with more pep than your average classic car, a hot rod could be the perfect choice for you. Still luxurious and comfortable to ride in, they come in a range of stunning colours to fit in with your wedding scheme.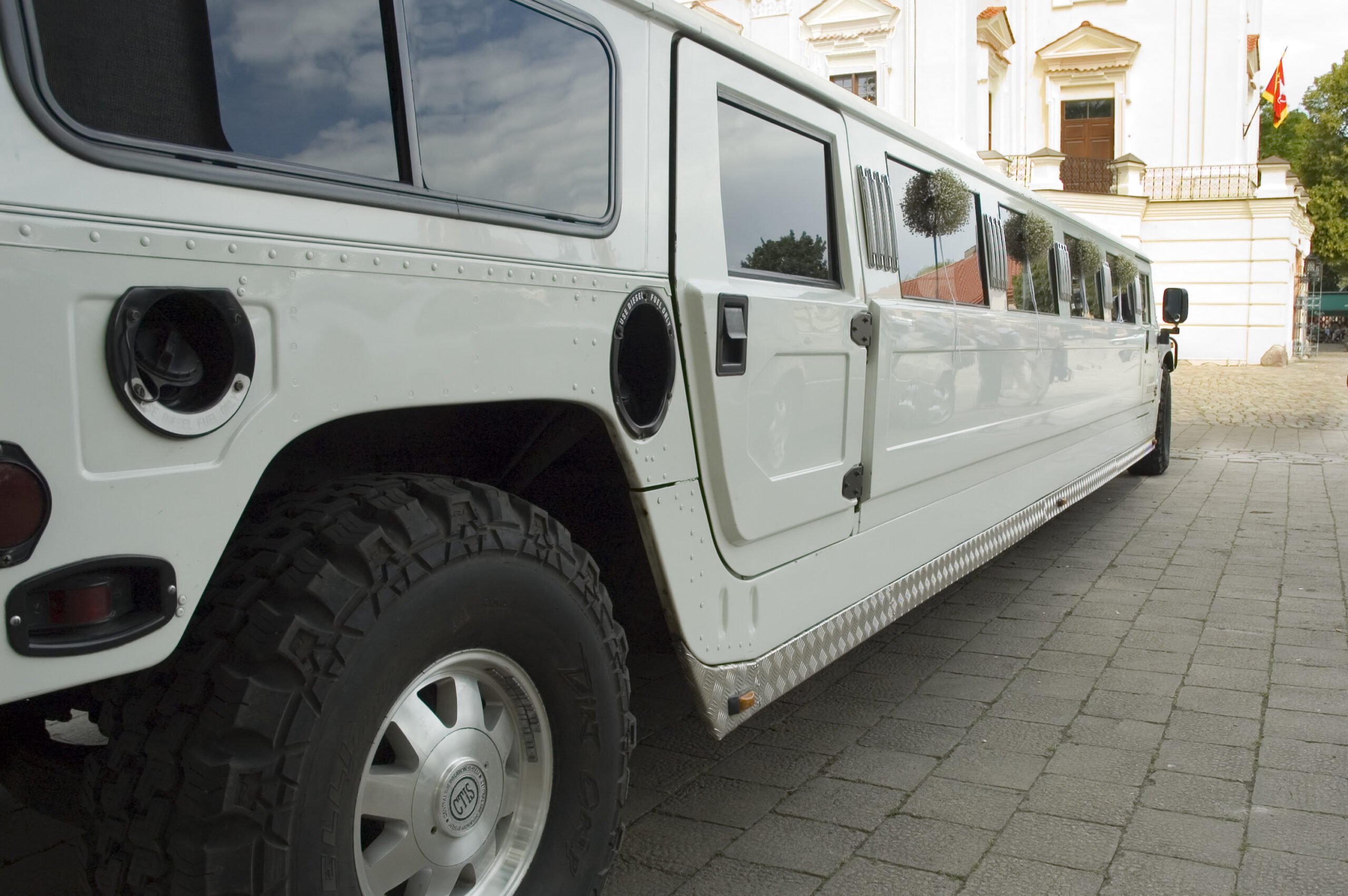 A hefty Hummer
For a contemporary wedding, a hummer can be a complete change from the norm, and if you want that extra touch of glamour and extravagance hire a stretch hummer. Just make sure the entrance and car park of your venue are large enough to accommodate it.

Red hot Ferrari
Most wedding cars come in classic colours such as white, silver and black, with the odd pastel thrown in. For this reason, arriving in a signature red Ferrari can make a real impact, and you and your new husband can have great fun driving it to the reception.