Currently the most hip and happening way to arrive at any occasion, stretch Hummers can be seen outside red carpet events, film premiers, top class night clubs, and celebrity bashes. They are frequently pictured in the news, the tabloids and on popular TV shows, which goes some way to explaining their rapidly rising popularity as wedding cars.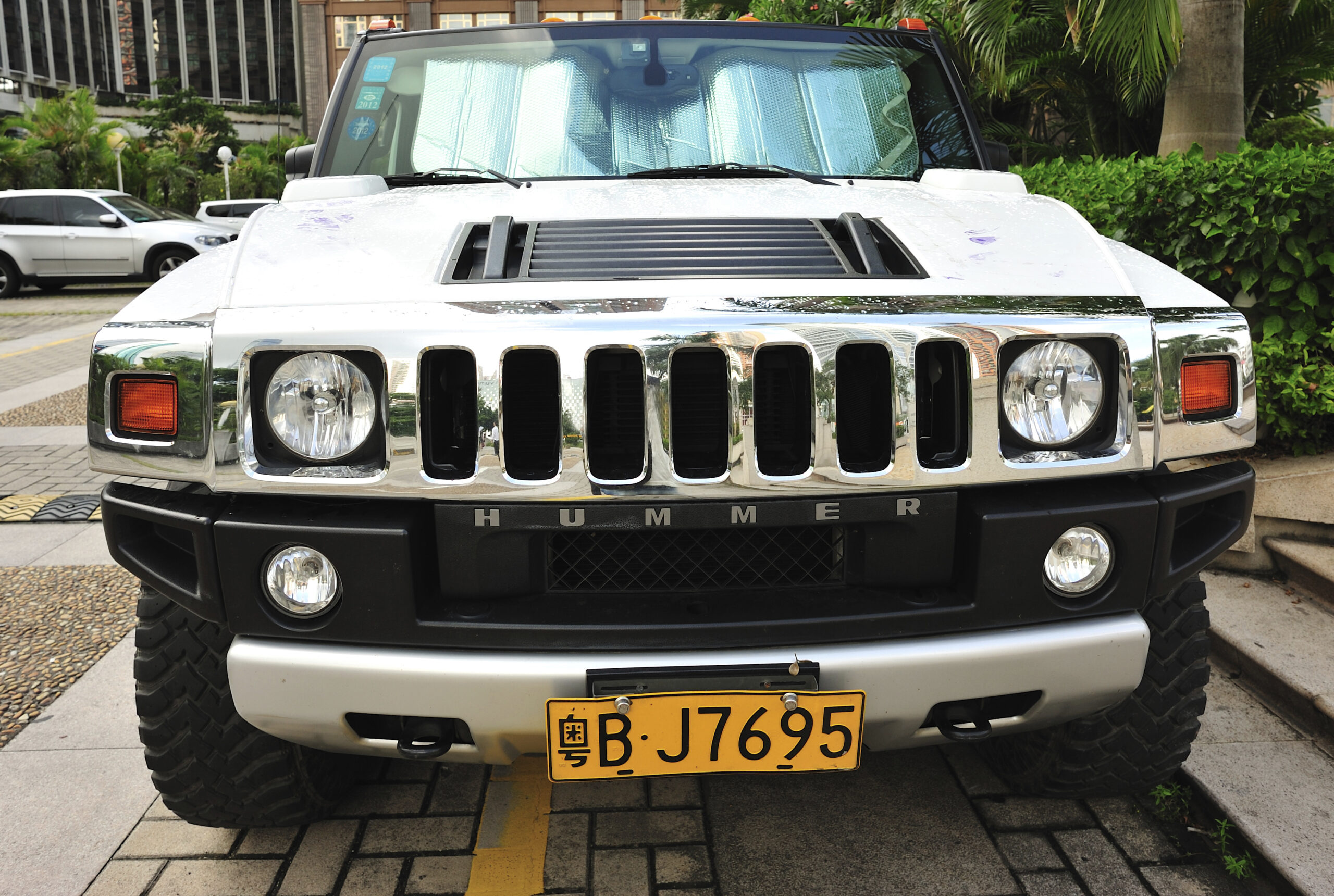 If you love the idea of pulling up to your wedding is a show stopping stretch Hummer limousine, here is some basic information about the latest trend in wedding car.
What is a stretch Hummer?
The stretch Hummer is a version of the original Hummer H2 with an extended wheel base that makes it twice the length of the original. The stretch hummer comes in a variety of colours to match your wedding theme from classic silver to bright yellow, and it even comes in some striking patterns such as zebra print.
The interior of a stretch Hummer varies but is usually well equipped with all mod cons such as a stocked drinks bar, a plasma TV and DVD player, neon lights, mirrored ceilings, crystal chandeliers, and an intercom to talk to the driver. Some even have the proverbial kitchen sink. The stretch Hummer is the ultimate in glamorous fun, and can provide plenty to entertain your bridal party on the way to the wedding.
Would a stretch Hummer suit my wedding?
Stretch Hummers are a great choice for very fashionable weddings, and attract a lot of attention both on the way to the venue and when they arrive. They're certainly not for shrinking violets. If you want to transport a fairly large bridal party in the lap of luxury, you love to be the centre of attention, and you want to have a great time on the way to the ceremony, a stretch Hummer is ideal for you.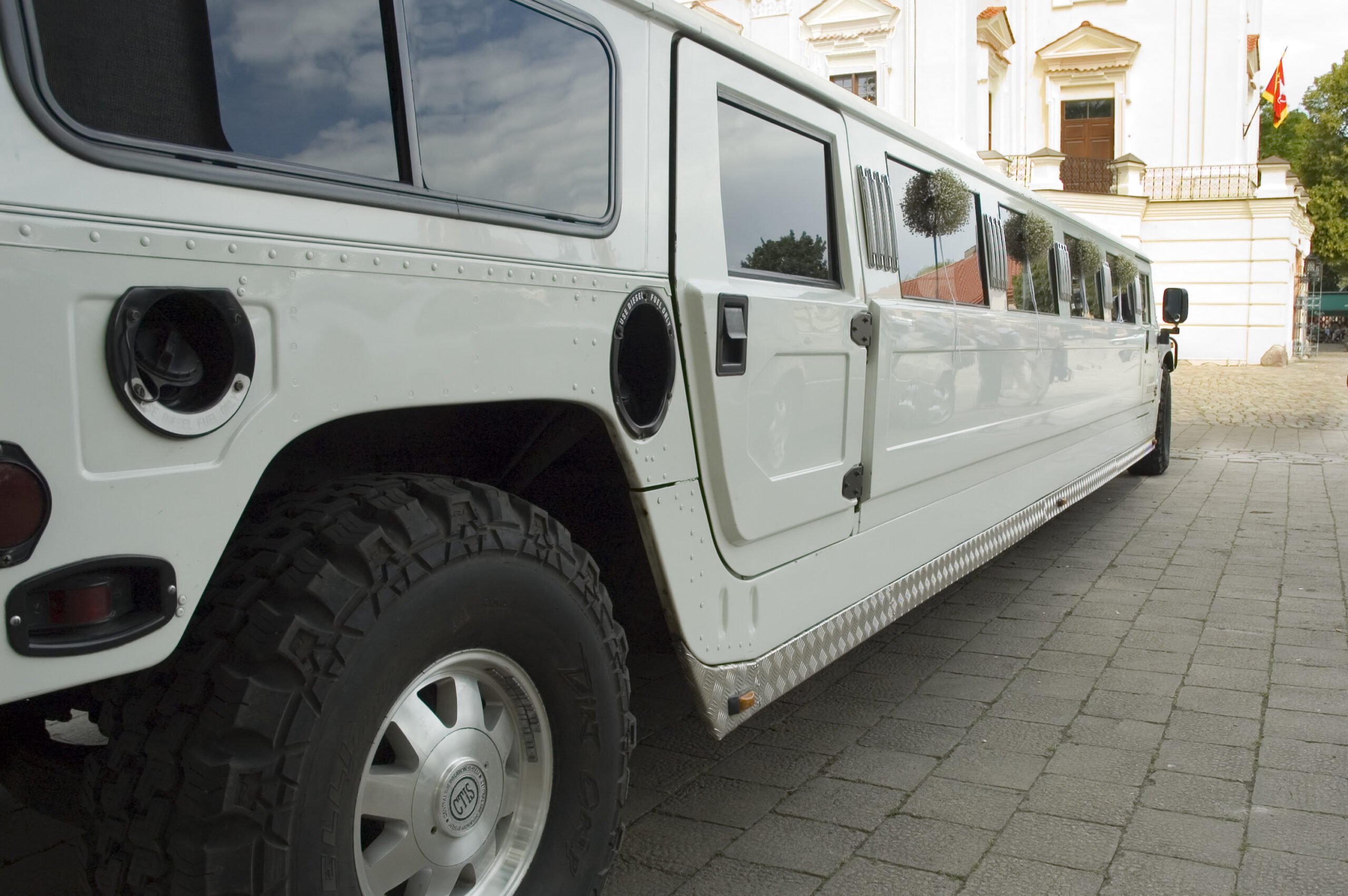 Practical aspects of a stretch Hummer
Before you go ahead and book that stretch Hummer, there are one or two things to consider. A Hummer is built on a large truck style bed making it much wider than an average car. Combined with the increased length it can be hard to manoeuvre in small areas, and may not fit through the same gaps that a standard limo would.
Check to make sure the access to your wedding venue is wide enough for a stretch Hummer and that there is a car park large enough to accommodate it. The supplier of your stretch Hummer should be able to advise you, and may well have provided transport to your venue before.