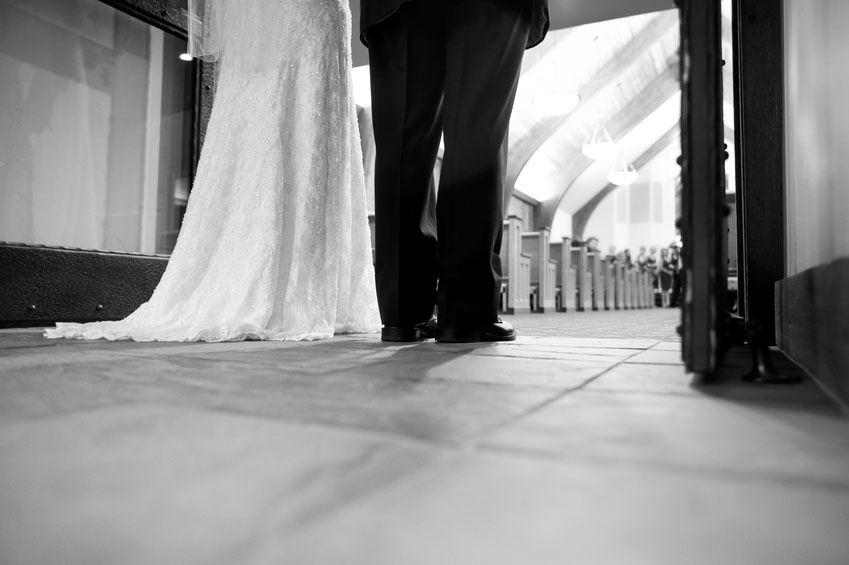 There's no denying Pachelbel was pretty good with a Canon, while the Queen of Sheba knew how to make an entrance. But if you're looking to walk down the aisle to something a little more memorable, here's 10 alternative song choices.
I Do, I Do, I Do, I Do, I Do
Boy, that's a lot of "I Dos" in the one song name. No wonder this ABBA classic was Muriel's first and only choice for the processional at her long-awaited wedding. As we always say, if it's good enough for her, it's good enough for us!
All The Single Ladies
You're technically only minutes away from being a newlywed, so this is the perfect time to stylishly remind your groom that yes, he should indeed put a ring on it. And if you can convince your bridesmaids to do the dance down the aisle, even better.
Imperial Death March
We did say these songs would be funky, and here's the proof. It's not the right choice if you hate sci-fi, but if part of your bond centres on a love for a certain George Lucas universe, then it's the greatest in-joke of all. And, best of all, it's been done before.
Happy
Pharrell Williams' hit from the Despicable Me 2 soundtrack was catchy enough to get Meryl Streep grooving at the Oscars, so let it do the same thing for your guests. Who says you have to wait until the reception to get people into the party mood?
Everlong
If you're a rock chick at heart, there's no need to go classical for your processional – not when the Foo Fighters are on hand to accompany you with high-octane beats and one of our favourite ever lyrics: "Breathe out, so I can breathe you in."
You're My Best Friend
It's not Queen's best-known song, but the title perfectly represents the essence of a loving relationship. Plus, how great would it sound paired with the equally apt We Are The Champions for the recessional to follow?
Happy Ending
Most people have heard of the Pirates of the Penzance and, back in the 1980s, then major stars Christopher Atkins and Kristy McNichol starred in a camp and somewhat satirical version called the Pirate Movie, which was filmed in Australia and even had a very young Rhonda Burchmore.
Shake a Tail Feather
This song is a regular must-play at receptions for its sheer capacity to get people up and dancing. But why save its energy for the second half of the day, when you can use it to introduce the woman of the hour, aka you?
Don't You Forget About Me
Most people discovered this timeless tune via Pitch Perfect or the Breakfast Club, but reimagined by the Vitamin String Quartet – which specialises in string arrangements of contemporary music – it's absolutely perfect, and a little bit unusual, for a wedding.
Livin' on a Prayer
Back in 2013, Jon Bon Jovi made global headlines when he granted an Aussie girl's wish to walk her down the aisle in Vegas. He might not be able to do the same for you, but this taste of anthemic Bon Jovi magic is the next best thing.
[ew-supplier-carousel]