From stunning coastal venues to beautiful rural properties, Sydney is home to an array of fantastic budget-friendly wedding locations. If you're searching for affordable wedding venues in Sydney, then we've got you covered!
Between enquiring about prices and not knowing where to turn to for advice, finding a Sydney wedding venue that works with your budget isn't always easy. We've made your venue search easier by rounding up eight of the best affordable wedding venues in Sydney.
---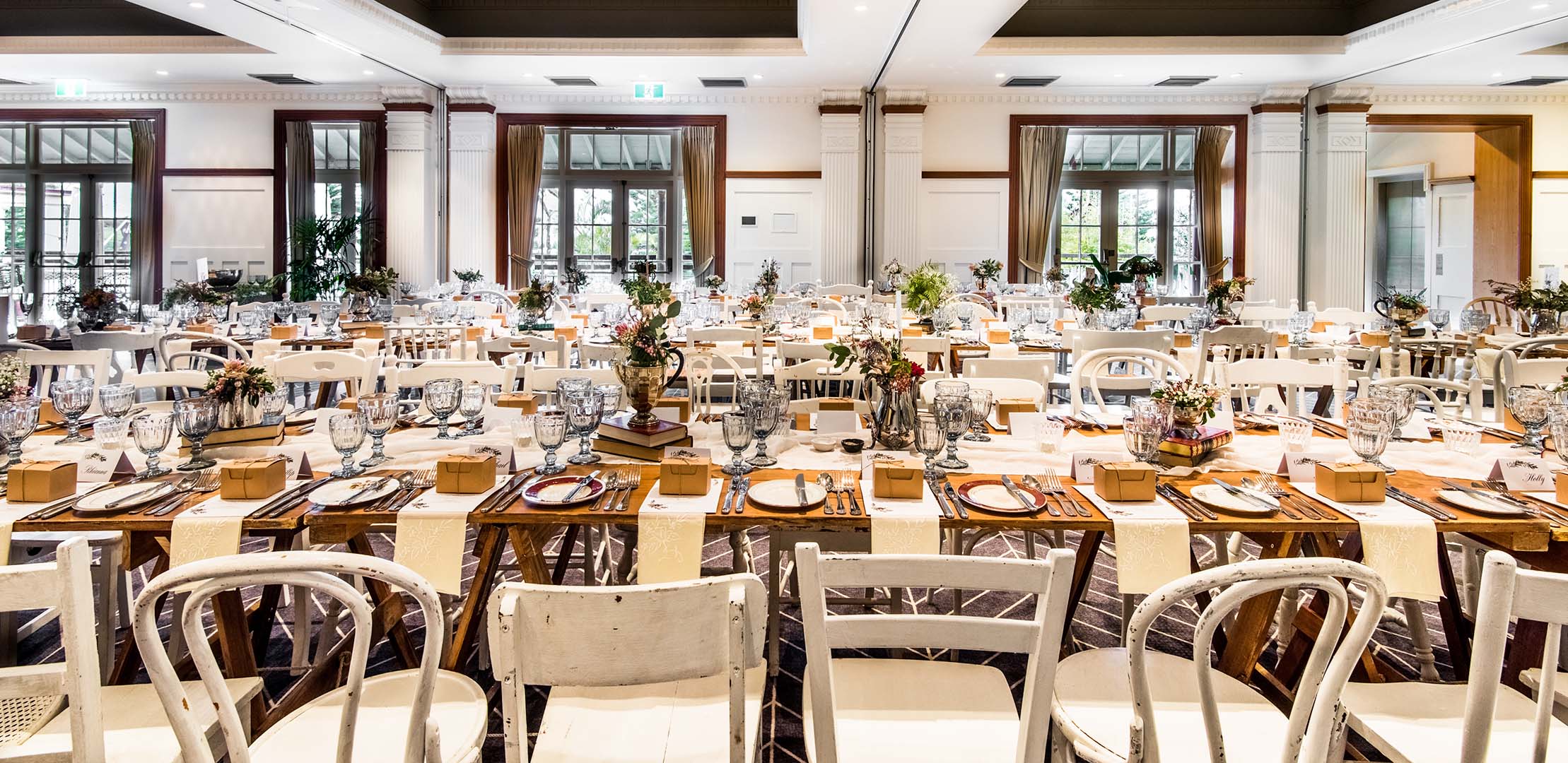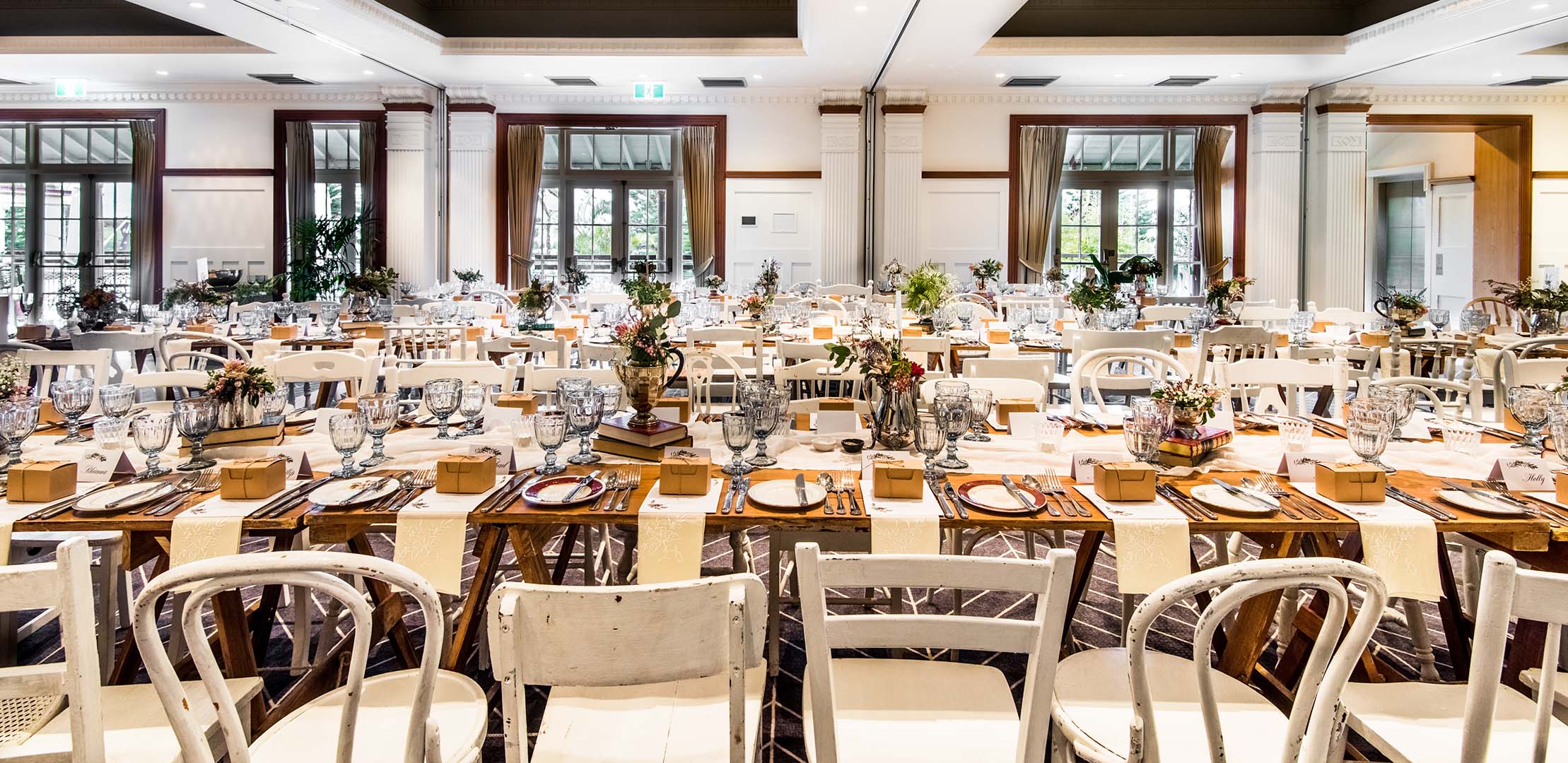 Why we love this venue:
Coogee Bay Hotel is a beautiful beachfront wedding venue offering two impressive event spaces and an extensive balcony area that overlooks the ocean. At Coogee Bay Hotel, you'll have the flexibility to opt for set packages or design your perfect wedding day with a customised package, from room hire and styling to delicious catering and exciting add-ons.
What their customers have to say:
"We had our reception at Coogee Bay Hotel, and it was truly outstanding. Our wedding planner and her entire team provided us with incredible service on the night, leaving all of our guests praising the venue and staff. Sara planned our wedding exactly how we wanted it to be, and the room was absolutely stunning. The food was 10/10, as was the view of the beach!!" — Cassandra C.
visit Coogee Bay Hotel
---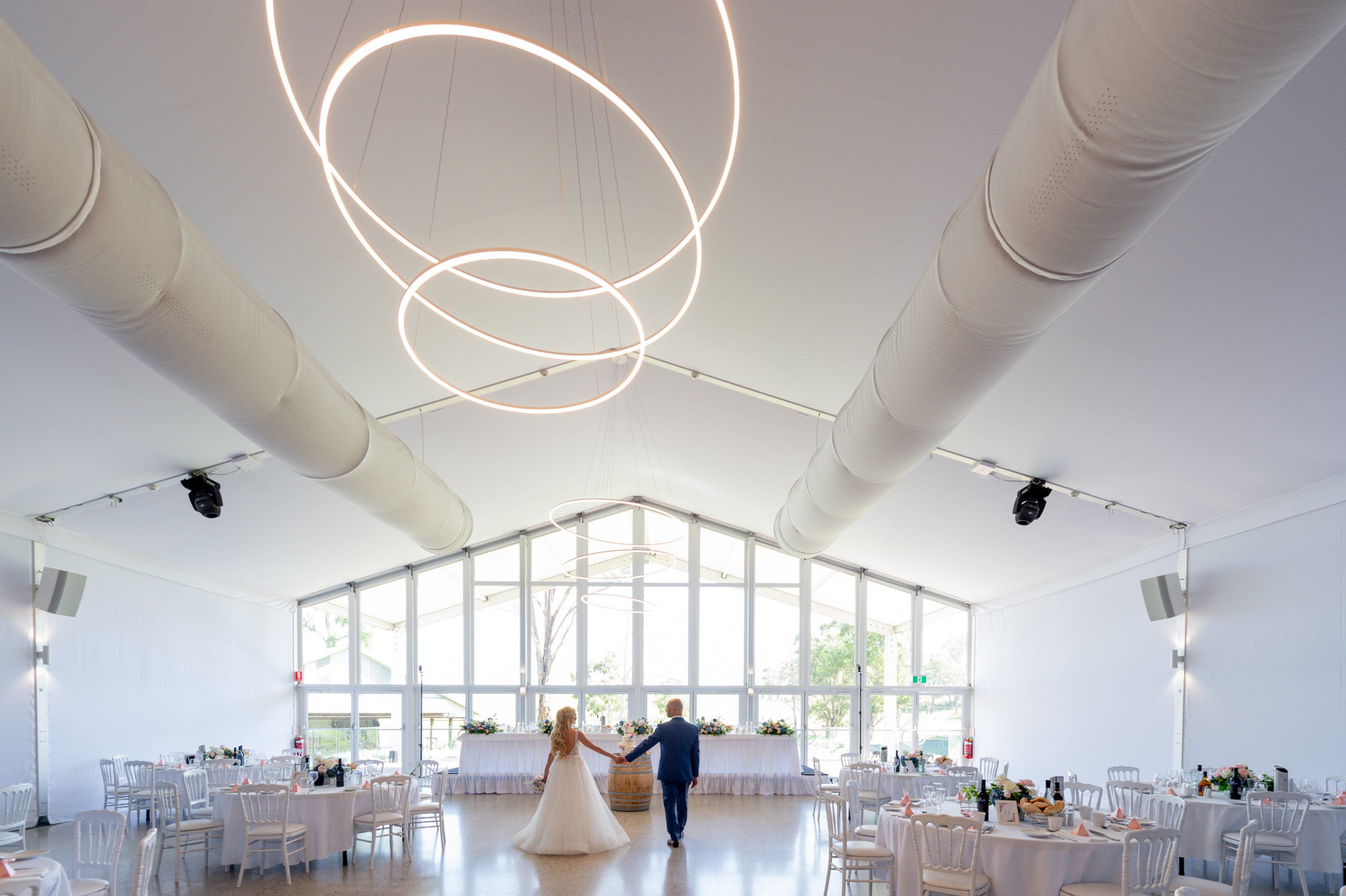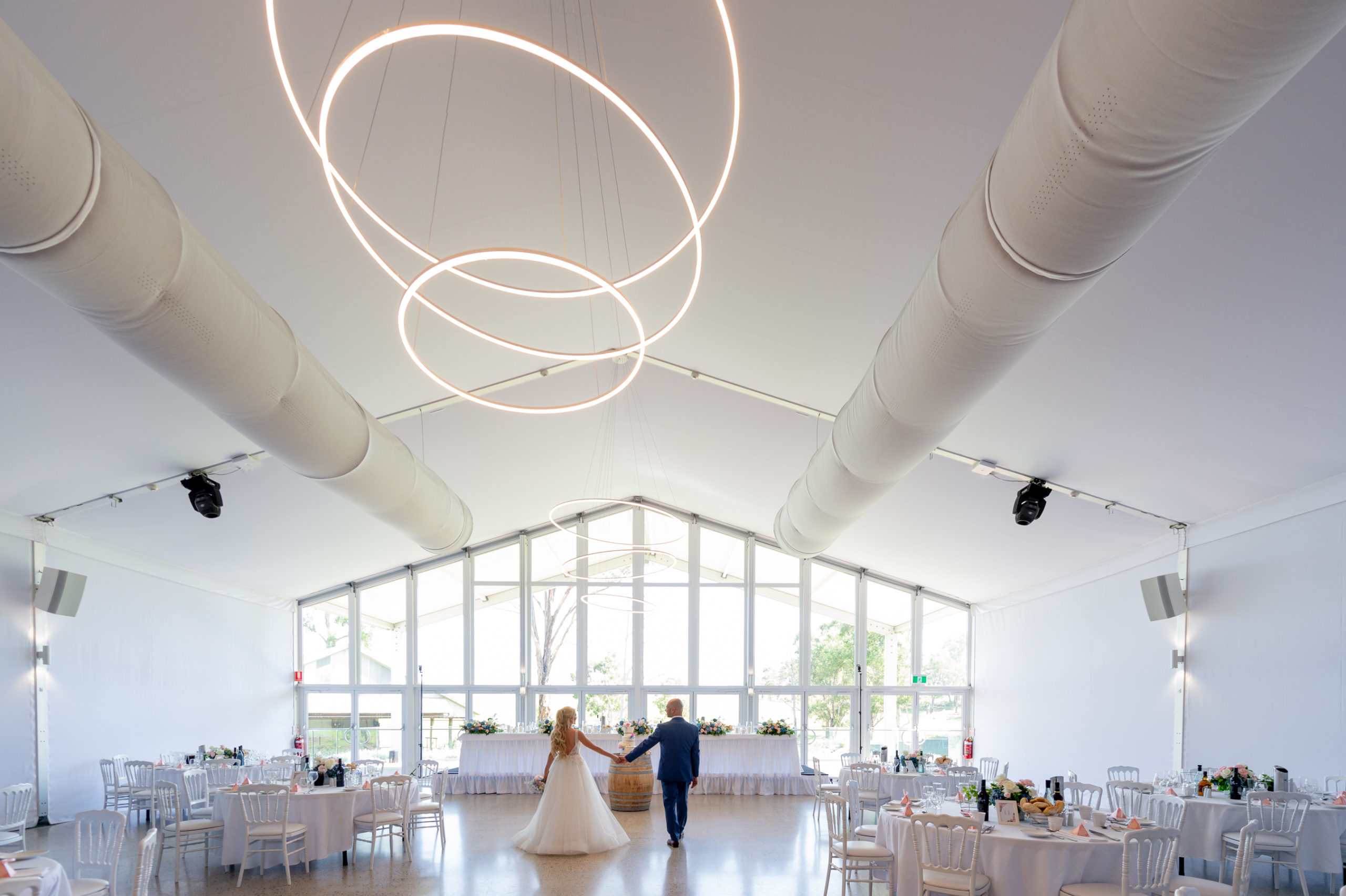 Why we love this venue:
Set within the historic Denham Court Estate, Ottimo House is an alluring country wedding venue with a stunningly light-filled reception space and endless photo opportunities. If you're looking for an affordable wedding venue near Sydney with picturesque natural surroundings and unique historical architecture, Ottimo House is the place for you.
What their customers have to say:
"Ottimo House is an absolutely amazing venue! Our guests were in awe of the surroundings. The staff, food, and atmosphere were incredible. Our special day was so perfect, and we wish we could do it all again!" — Kate G.
check out Ottimo House
---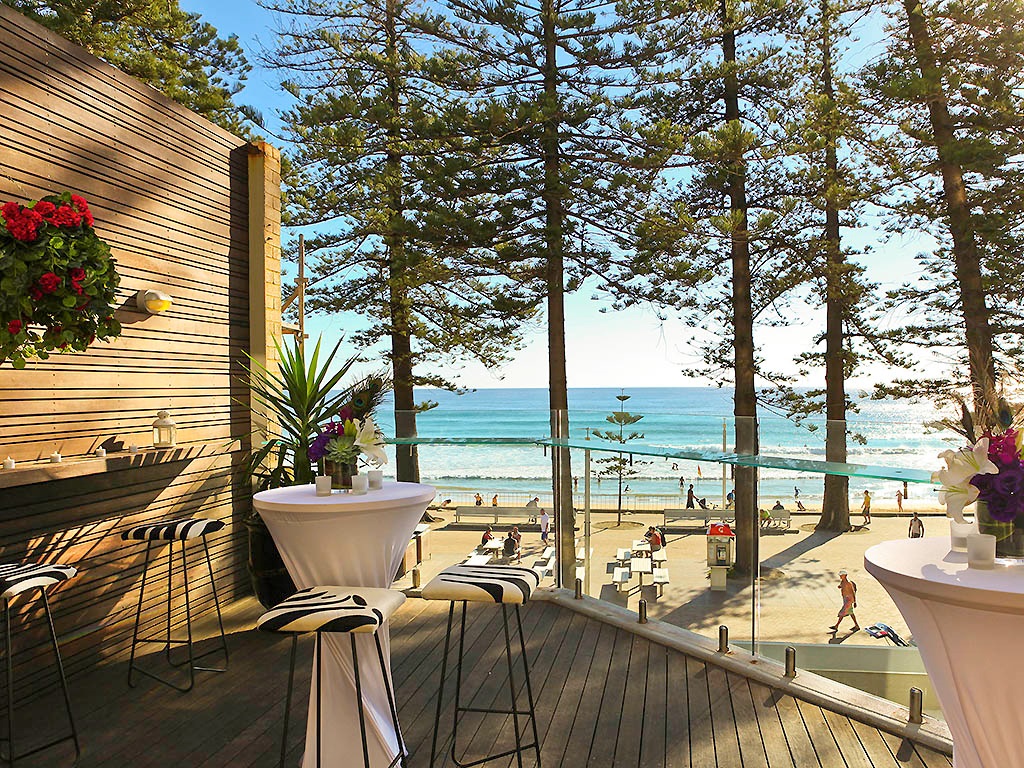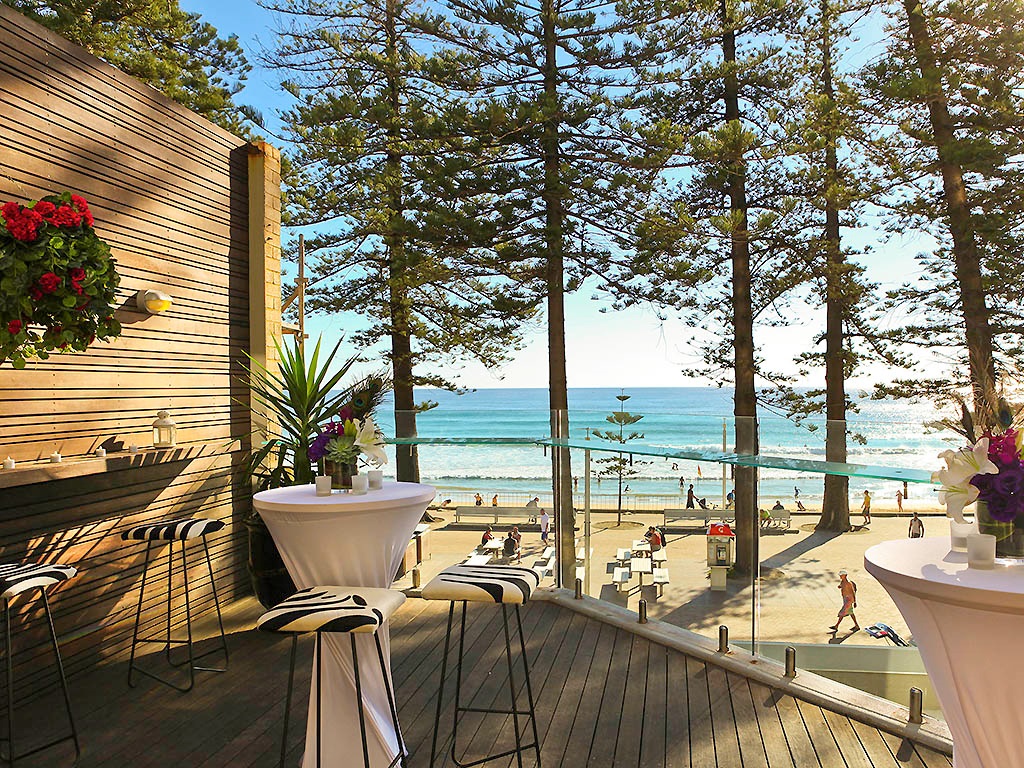 Why we love this venue:
If you're on the hunt for a budget-friendly Sydney wedding venue with a laidback coastal vibe, Beach Suites at Manly Wine should be well and truly on your radar. This beautiful waterfront wedding venue boasts stylish modern interiors and breathtaking uninterrupted views of Sydney's iconic Manly Beach.
What their customers have to say:
"We held our wedding reception at Beach Suites. We had been to a wedding there before and had fallen in love with it! The venue overlooked the beach and was amazing and not too far for a lot of our guests, which was great (and with the added value of being able to stay at the Sebel as well)." — Sherelle P.
Find out more
---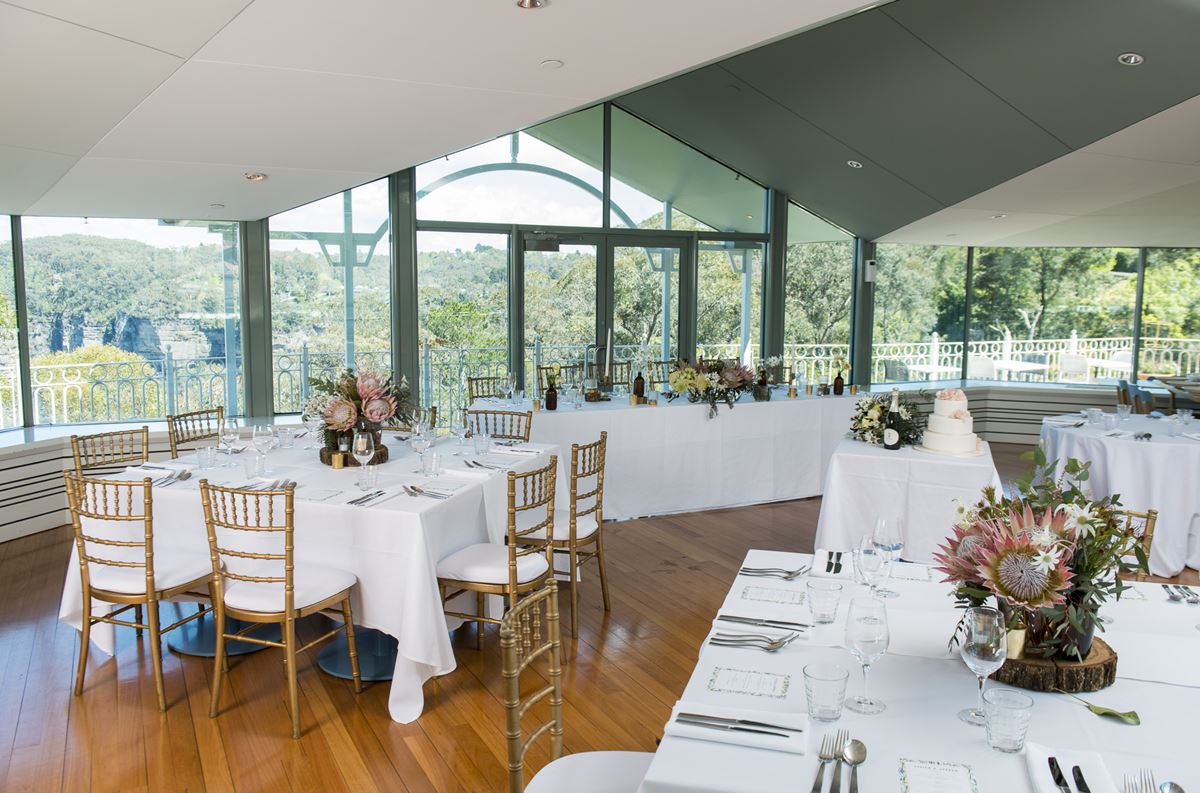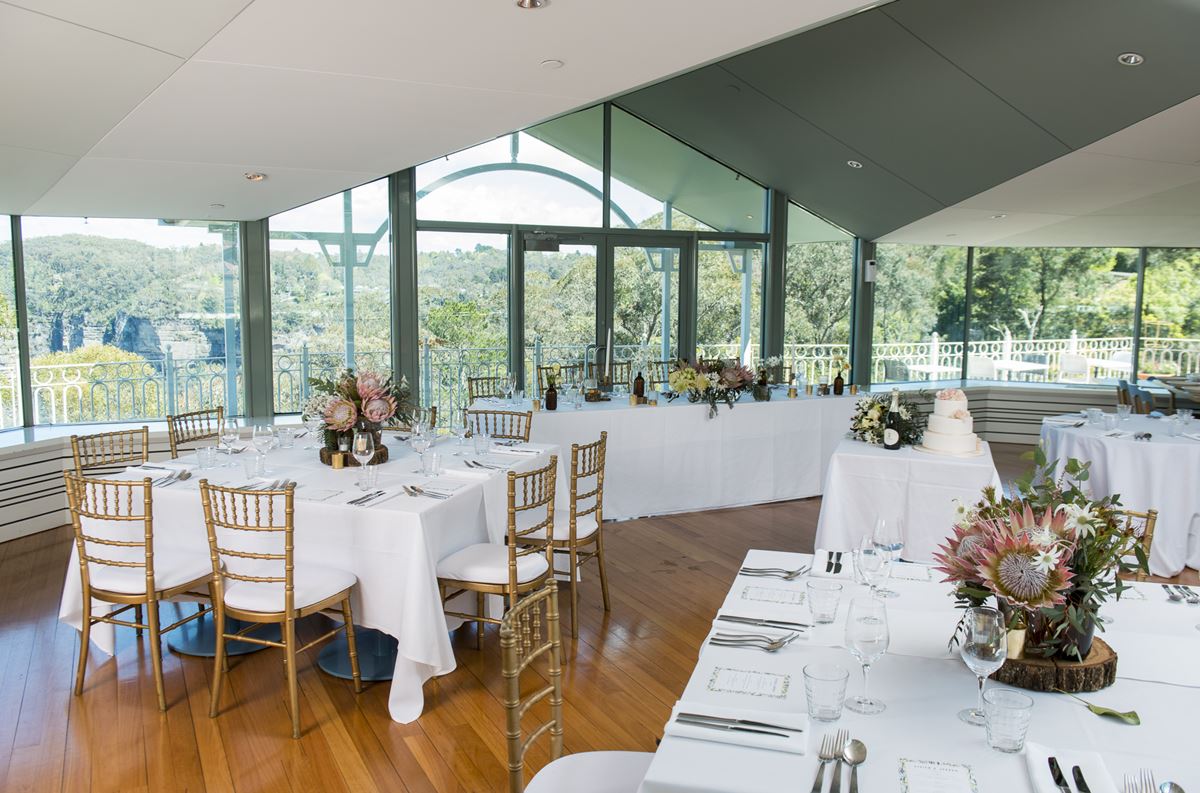 Why we love this venue:
The Lookout at Echo Point is located on the edge of the beautiful Blue Mountains, offering breathtaking views of the iconic Three Sisters and the valley below. Imagine a picturesque outdoor ceremony looking out over panoramic views of the Blue Mountains, followed by a relaxed reception in the modern restaurant space at The Lookout.
What their customers have to say:
"The Lookout is an absolutely stunning wedding location. The room was set up specifically for our needs, and the food was out of this world. Along with helpful staff, we were very impressed." — Aaron P.
Find out more
---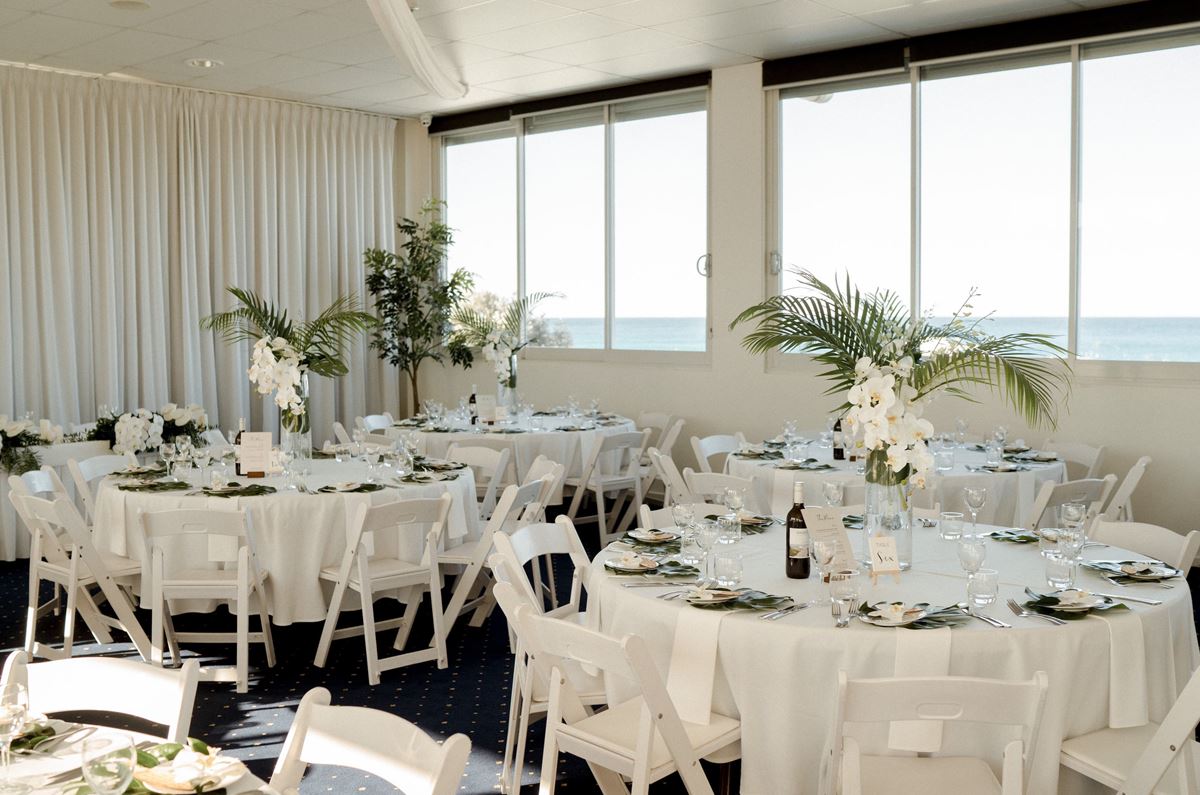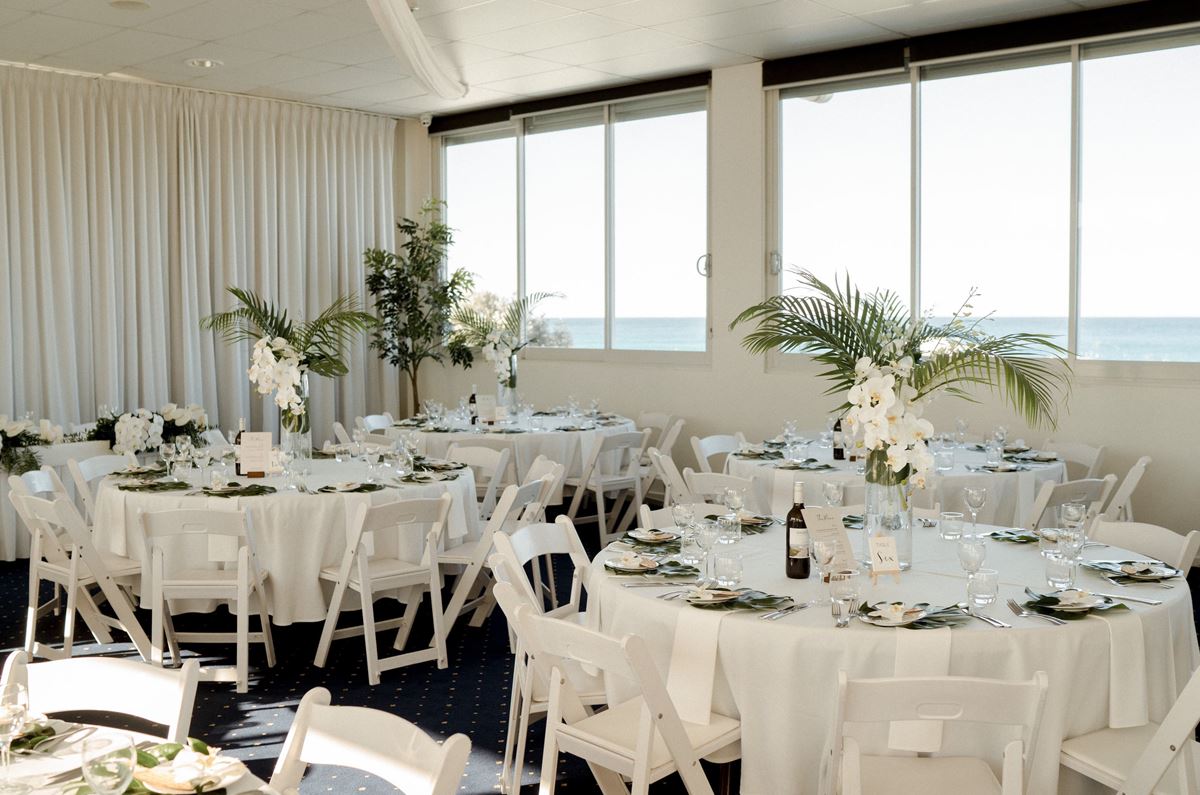 Why we love this venue:
Horizons is a gorgeous Maroubra beach wedding venue boasting amazing ocean views and a versatile, open-plan function space that can be styled beautifully to suit any wedding theme. Your wedding guests will no doubt be blown away by the breathtaking beach setting and stunning outdoor ceremony locations at Horizons Wedding Venue.
What their customers have to say:
"I HIGHLY recommend Horizons — our wedding guests could not stop complimenting their service, their food, their staff, and their attitude! The FOOD was out of this world, and again our guests didn't know what to expect when it wasn't a sit-down meal — I heard our family and guests RAVE about how AMAZING the food was, and the drinks were always topped up. Everything was out of this world — incredible!" — Sinead P.
Learn more
---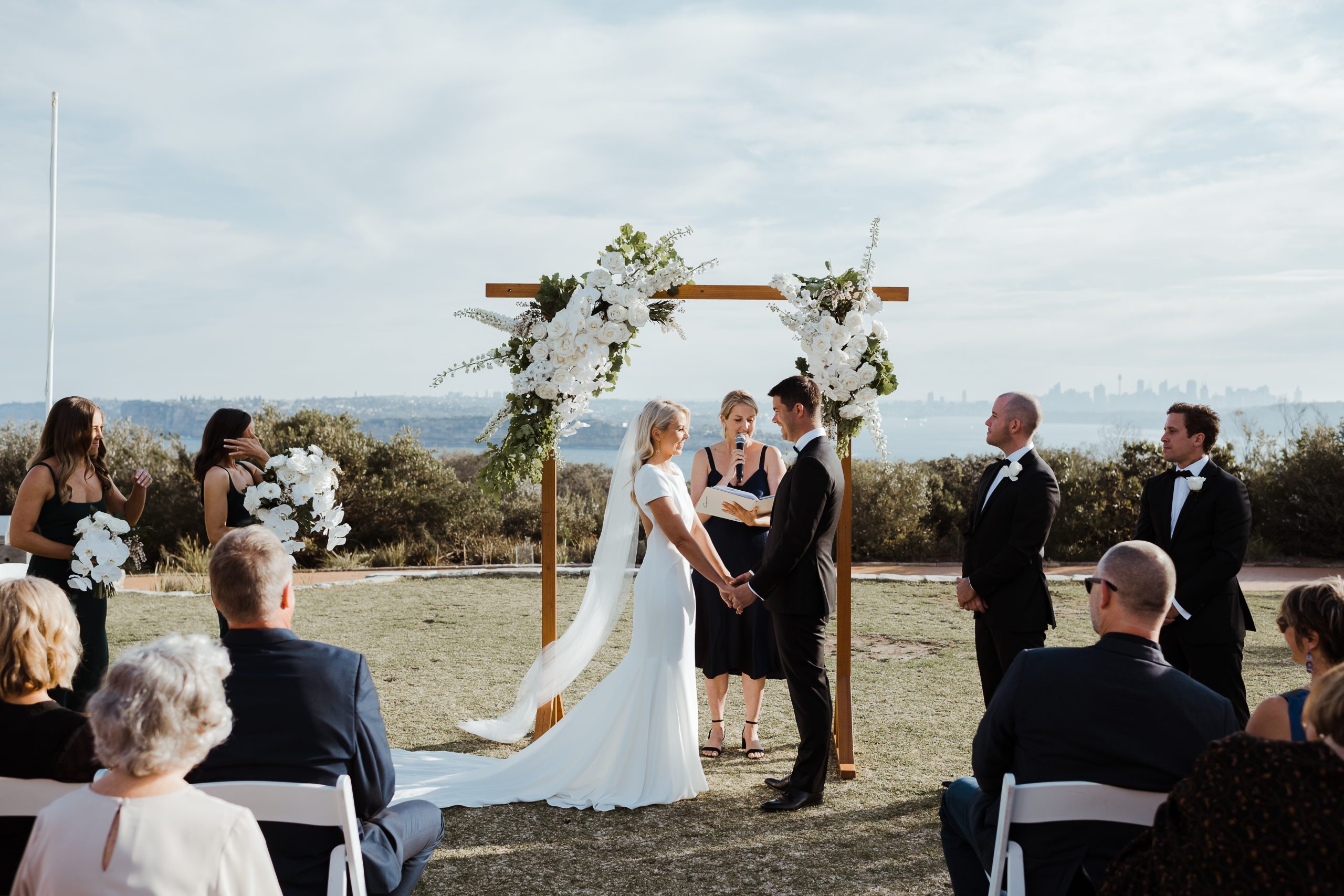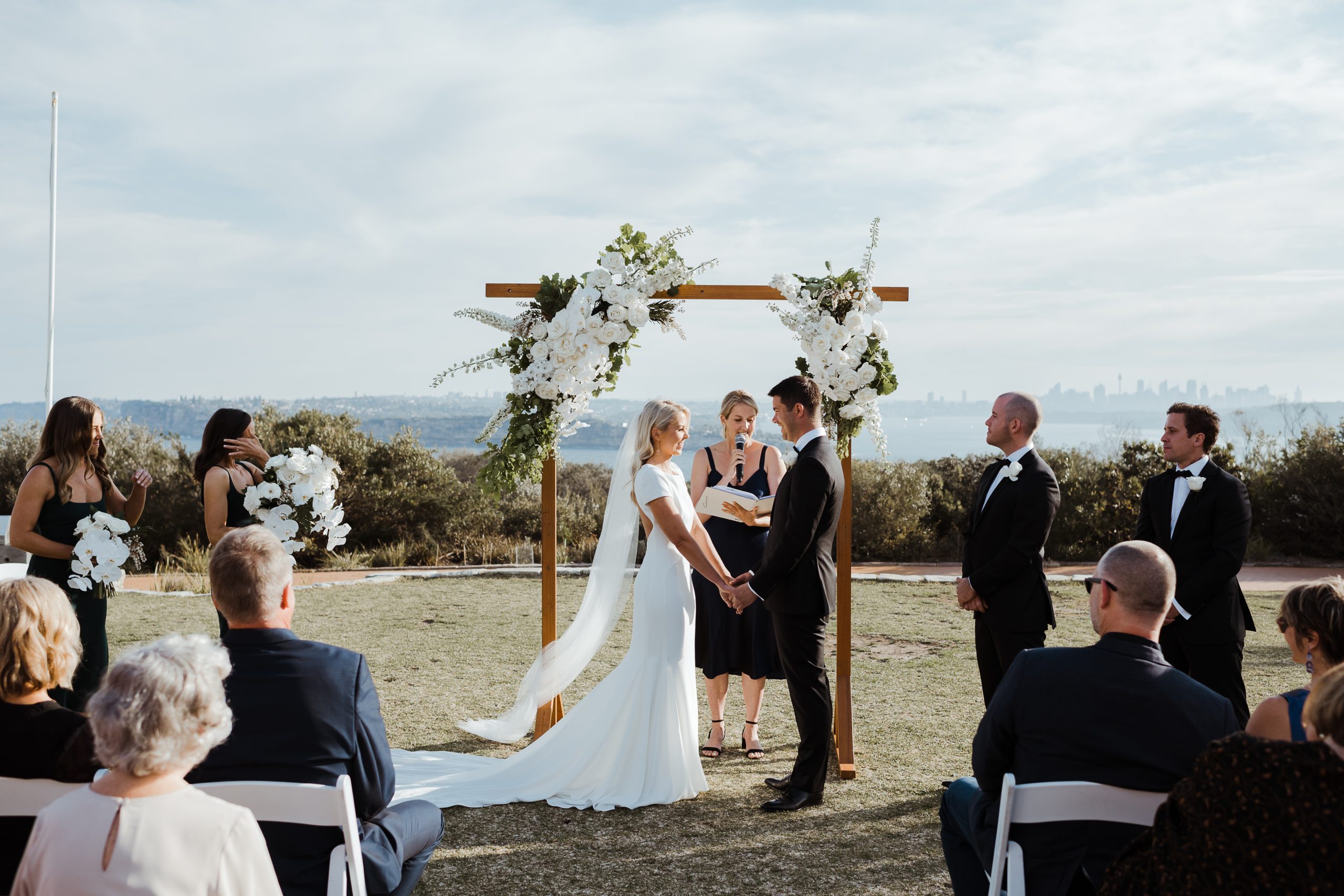 Why we love this venue:
Located in Manly's historic Barracks Precinct, Milestone Events is a spectacular family-run wedding venue with a gorgeous heritage-listed ballroom, cosy lounge area, and carefully curated wedding packages. With both private gardens and clifftop vistas on offer, Milestone Events is a popular choice for outdoor ceremonies overlooking Sydney Harbour.
What their customers have to say:
"Having our wedding at Milestone Events was a wonderful experience. The family-run business meant that every interaction was personal and meaningful. Nothing was a hassle, we postponed once due to Covid and Miles and Tessa were extremely understanding. Everything was transparent; the cost was reasonable, with no hidden charges. Miles and Tessa were there from day one, all the way to the wedding day. We cannot thank them enough." — Danielle M.
visit milestone events
---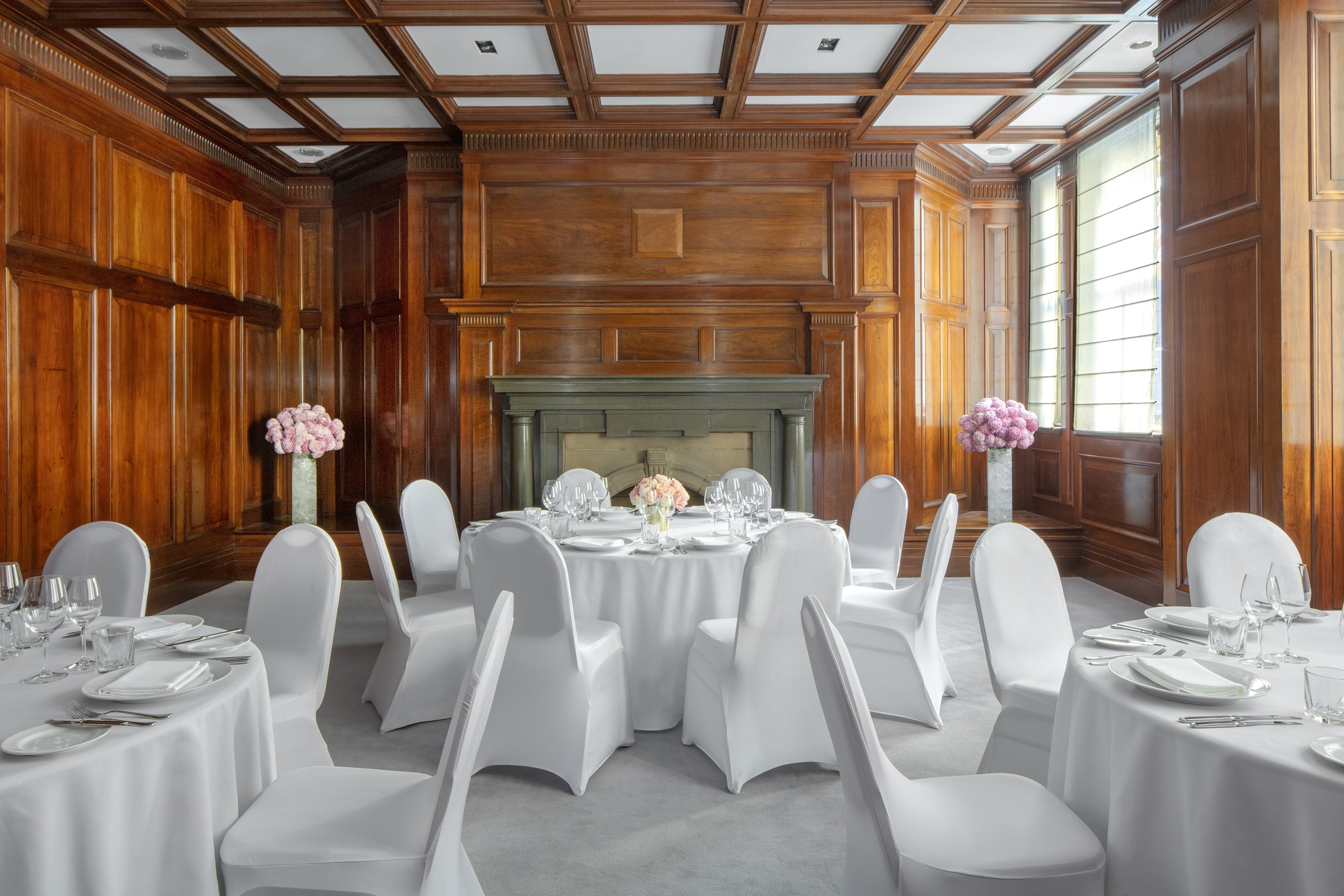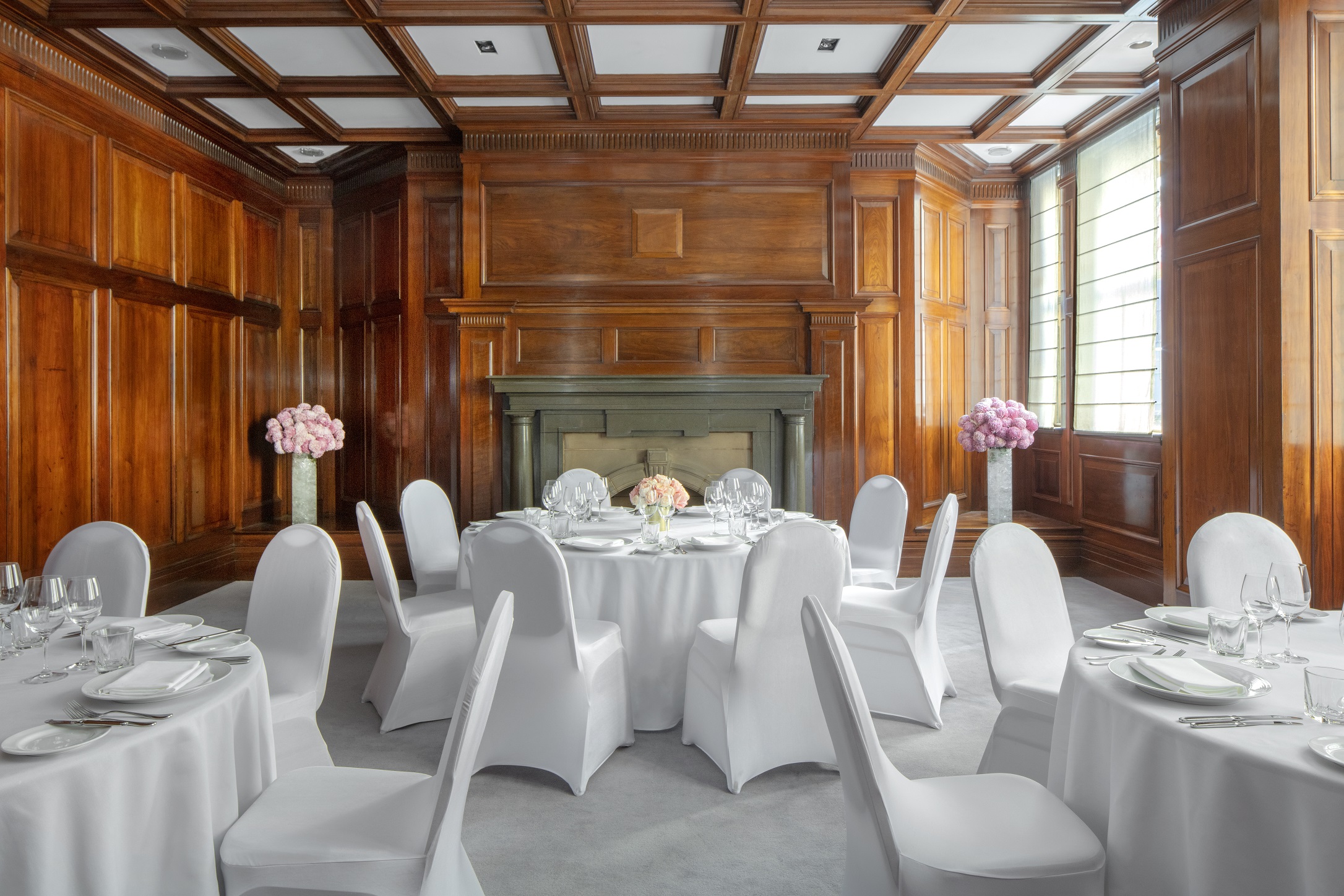 Why we love this venue:
If you're after five-star luxury for your Sydney wedding at a more affordable price point, The Radisson Blu Plaza Hotel in Sydney's CBD is a wonderful choice. This charming heritage-listed hotel is home to an array of elegant and historic wedding spaces, ranging from the grand Marble Room to the intimate Sir James Fairfax Room.
check out the radisson blu
---