Thinking of stepping out the box for your wedding? To see your creativity blossom, here's 5 unconventional weddings you have to see to believe.
This loved up couple were married under a departure sign in the middle of Melbourne airport before they flew out to their 'proper' wedding in Russia – where the bride is originally from. They had nine guests, five hundred dollars, and no real plan – but it all went swimmingly!

Antonina reflects, "We love that our wedding was simple, with the complexity and stress stripped back. No debt, no gifts, nothing to rehearse… Just our friends, family, and us. It was incredibly fun!"

The pair spent their first night as a married couple on a Singapore Airlines airplane.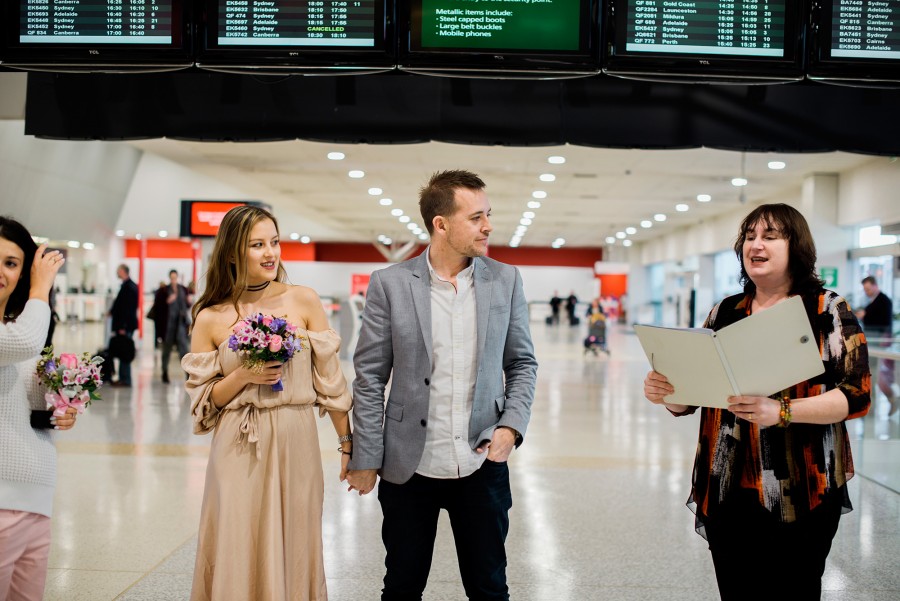 The bride at this Real Wedding surprised her groom with Storm Troopers and other Star Wars characters arriving at the ceremony to line the aisle.

"They were volunteers with the 501st Legion Redback Garrison, an organisation that supports the Starlight Children's Foundation," says Cheyanne.

Additionally, their vows were personalised using references to both Star Wars and Cheyanne's love of Disney.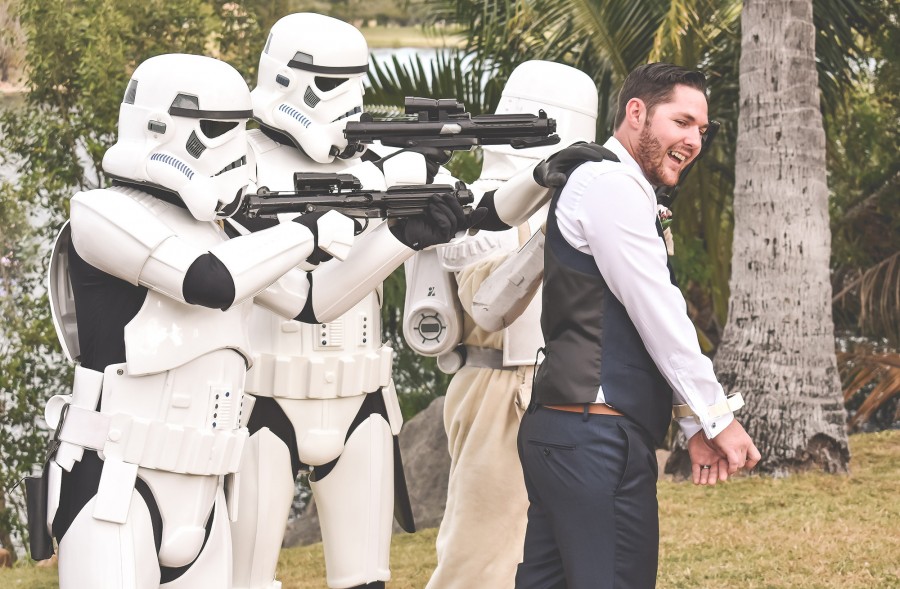 After seeing an article in the paper calling out for couples that would like to get married on the main stage in between band sets at the St Kilda Festival in Melbourne on Valentine's Day, Liz and Sam jumped at the opportunity. The couple had a total of 16 days to plan their wedding, and with many generous offers to help, they wed in front of 100 family and friends (and thousands of festival goers!)

"As a performer, how perfect it was to get married on stage! We could invite absolutely anyone… Our coffee shop guy even got an invite!" says Liz.
After 10 years together and a New Year's Eve engagement at the Western Australian Circus Festival, Rebecca and John decided to turn an event they were already organising into a literal circus for their special day.

"I was organising a vintage circus-themed party for my approaching 40th birthday," explains Rebecca. And, a quick change of plans later, the two had a wild surprise to spring on their 70 family and friends.

"Dressed as a showgirl in a corset and hotpants, I married a clown," says Rebecca. "My son was the ringmaster, my daughter a clown doll. My wedding party was a freak show with a kissing booth for a photo booth, and the colours were amazing."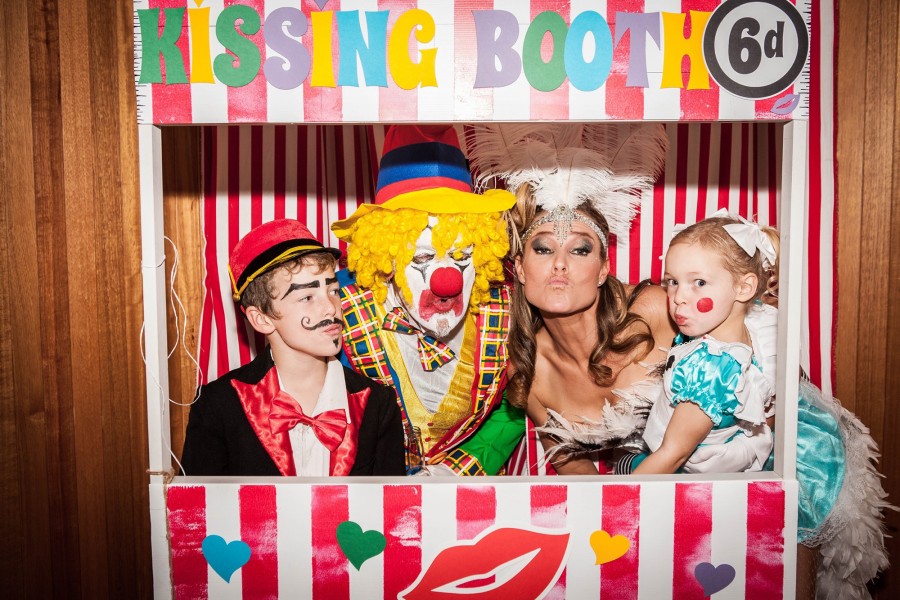 Practiced performers Jessica and Tim made sure the entrance to their circus wedding celebration was one to remember. The due flew into their reception via a flying fox and entertained with an elaborate first dance. The circus-themed performances continued with a juggler, silks performer, and ever a surprise flash-mob organised by the couple's mothers.