Are you looking for ways to make your big day extra special and unique? Here are 20 creative wedding ideas to help you blow your guests away and make your wedding day truly memorable.
Take your wedding to the next level with these fun wedding ideas…
Surprise performance
Plan a surprise performance for your guests. You can organise a flash mob, undercover entertainers or even include some surprise dance moves during your first dance!
Guest transportation
Organise transport for your wedding guests from the ceremony location to the reception location. This can be anything from a double decker bus, to limos, kombi vans or even horse-drawn carriages.
Choose awesome bomboniere
These days there are so many different types of bomboniere to choose from that it's hard to choose something your guests won't love. Items such as personalised candles, pot plants, mini perfumes and even yummy treats such as biscuits, chocolates, gourmet lollies, chocolate and popcorn never go astray.
Or, if you're lucky enough to be surrounded by awesome local produce you can give them little bottles of olive oil, handmade soaps, cheeses or homemade jam.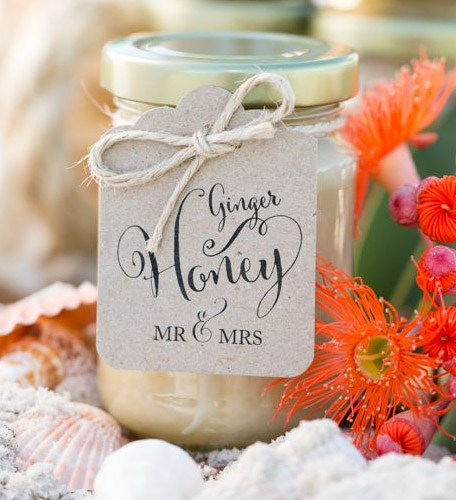 DIY flower arrangement station
If you love fresh flowers and want to give your guests something to take home, organise a DIY flower station with a selection of flowers that suit your wedding styling and colour scheme.
Over the course of the evening guests can mix and match and create their own take home bouquets, and the strong floral scent will be a lovely touch to your wedding reception.
Choose an amazing location
Choose an incredible location that you and your guests will love. Whether it's an amazing reception venue, rustic barn, or a even a mountain top, finding a special location that suits your taste and theme will help to make your wedding extra special.

Special effects lighting
Set the mood and ambiance for your wedding reception with special effects and lighting. You can choose lighting to suit your wedding colour sheme, or a monogram of you and your new spouse's initials projected onto the walls and dancefloor. Smoke machines can make for a dramatic first dance too.
Have a fancy dress theme
This wedding idea is not for everyone, but a fancy dress theme will definitely take your wedding to the next level and will no doubt make it a memorable event for your guests. Go all the way with themed wedding invitations, Save the Dates, and Thank You cards too.
Make the night interactive with games
Games are a great way to get your guests involved and encourage them to mingle with each other. They are also ideal for entertaining your guests in-between formalities. Games such as giant Jenga, Backgammon, Ring Toss or giant Chess are popular options.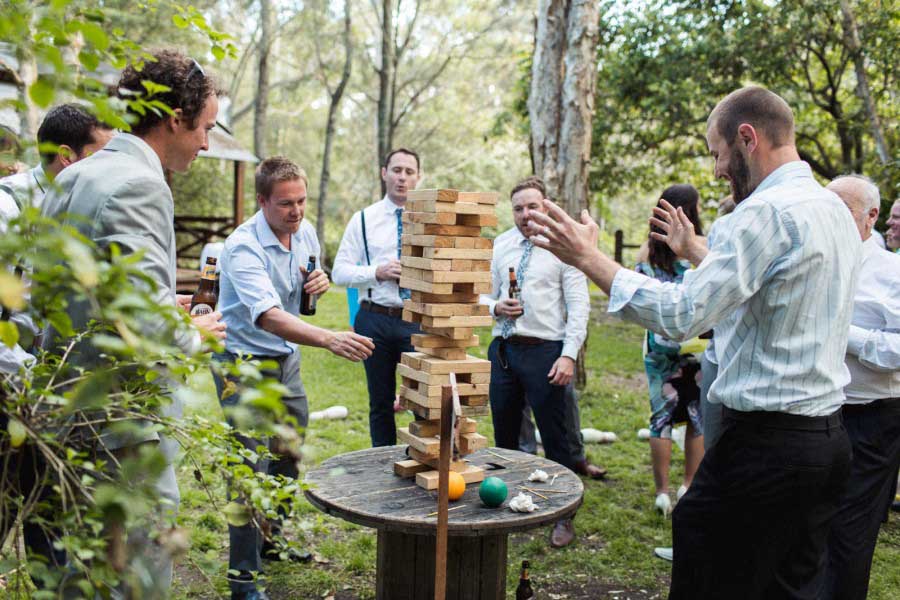 Give each table a name
Get creative and name each of your tables at the reception. You can name them anything from your favourite colours, to all the cities you and your spouse have visited or even different nicknames you have for your family and friends. Go a step further and create your own DIY table name signs.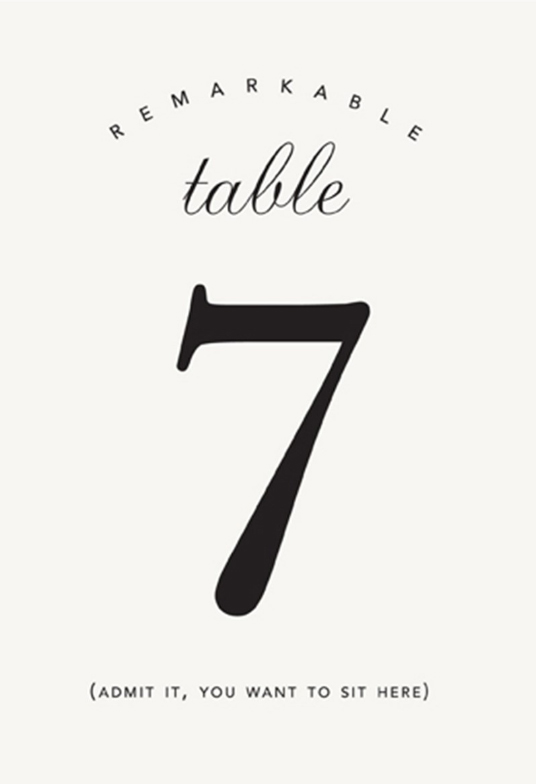 Screen a special video
Create a special video to show your wedding guests during the reception. It can be a montage of photos of yourself and your spouse as children, or photos of the milestones in your relationship.
You could film a funny performance or re-enactment of the first time you met or even pre-record your speeches and thank you messages.
Hire a food truck
Food trucks are becoming increasingly prominent at weddings, not just because they are a fun and interactive way to serve food, but there are so many food varieties! You can choose anything from a taco truck, to a burger truck or even a cocktail bar. The options are endless!
Get social media savvy
Create extra special SnapChat geofilters for your big day, create a wedding hashtag for Instagram and encourage your guests to live tweet your wedding day too. This is a great way to get your guests involved and collect digital memories from their perspectives.
Hire an awesome band or DJ
Great music will keep your guests on the dance floor all night long, and hiring an awesome band, DJ or musical performer who is able to read and engage the crowd will help to create a fantastic atmosphere at your wedding.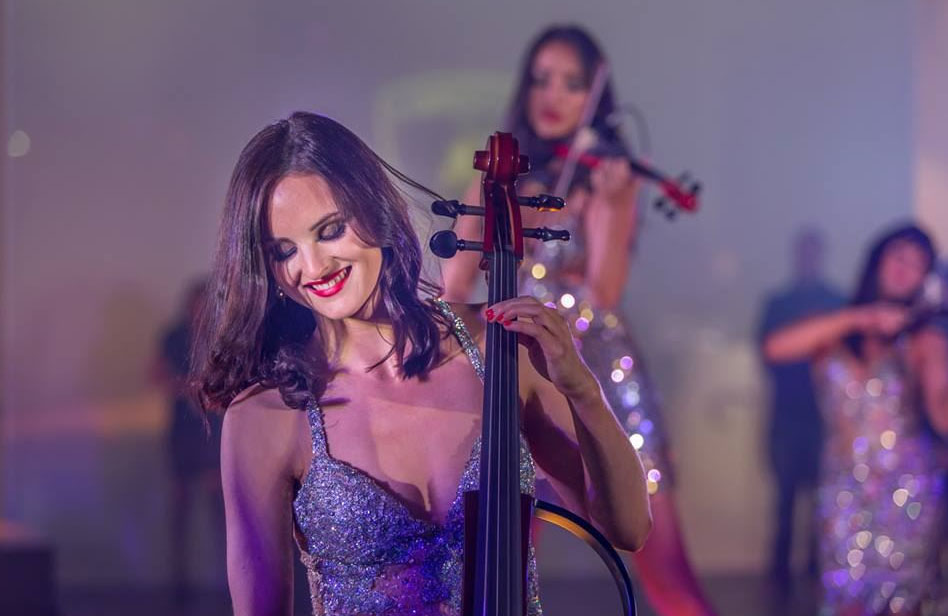 Let your guests pick a song
Leave a section on your RSVP cards for your guests to write a song suggestion, and play all of the approved songs at your wedding. It's a great way to fill your dancefloor and make your guests feel involved!
Have a photo booth
Hire a photo booth and include some awesome props. Most photo booth companies will provide props and sometimes an attendant too, but including your own personalised props will add an extra special touch.
You could include signs that have your wedding date and wedding hashtag on them and even provide cardboard masks of you and your spouses faces.
Enter and exit in style
Plan an awesome entrance for when you enter the wedding reception. You could arrange to have a live band or dancers and performers come out with you as you enter, or maybe have some indoor fireworks for a theatrical effect.
Exit in style by providing all your guests with sparklers, roll out a red carpet an even organise outdoor sky fireworks if you want to go that extra step further.
Include a fireworks display
Put on a show with an awesome fireworks display. Whether it's indoors during your first dance or outside at the end of the evening, a fireworks display will add some spectacular visual drama to your wedding.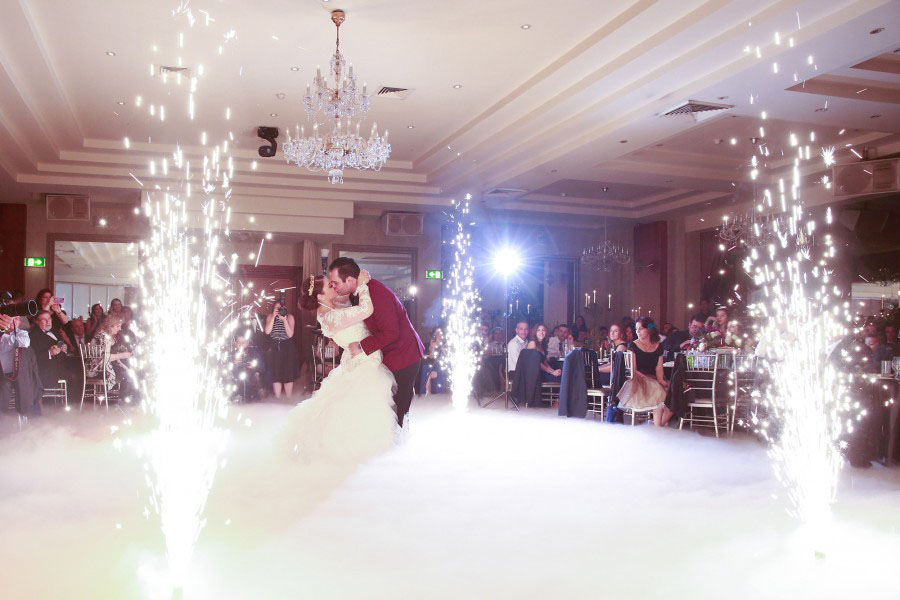 Get creative with your guestbook
Many couples are opting for creative and interactive guestbooks, with some popular options being giant Jenga games in which guests can write their message on a block,  'guestboxes' which are recording booths that guests can use to record video messages, and even 'anniversary pinatas' which guests can fill with their messages, so you can break it open on your first wedding anniversary.
Have a 'build-it-yourself' bar or lolly buffet
'Build-it'yourself' bars are a great way to serve lots of yummy food and entertain your guests throughout the evening. There are lots of different 'build-it-yourself' bar options such as a baked potato bar, an ice-cream bar, a lolly buffet, or even a taco bar.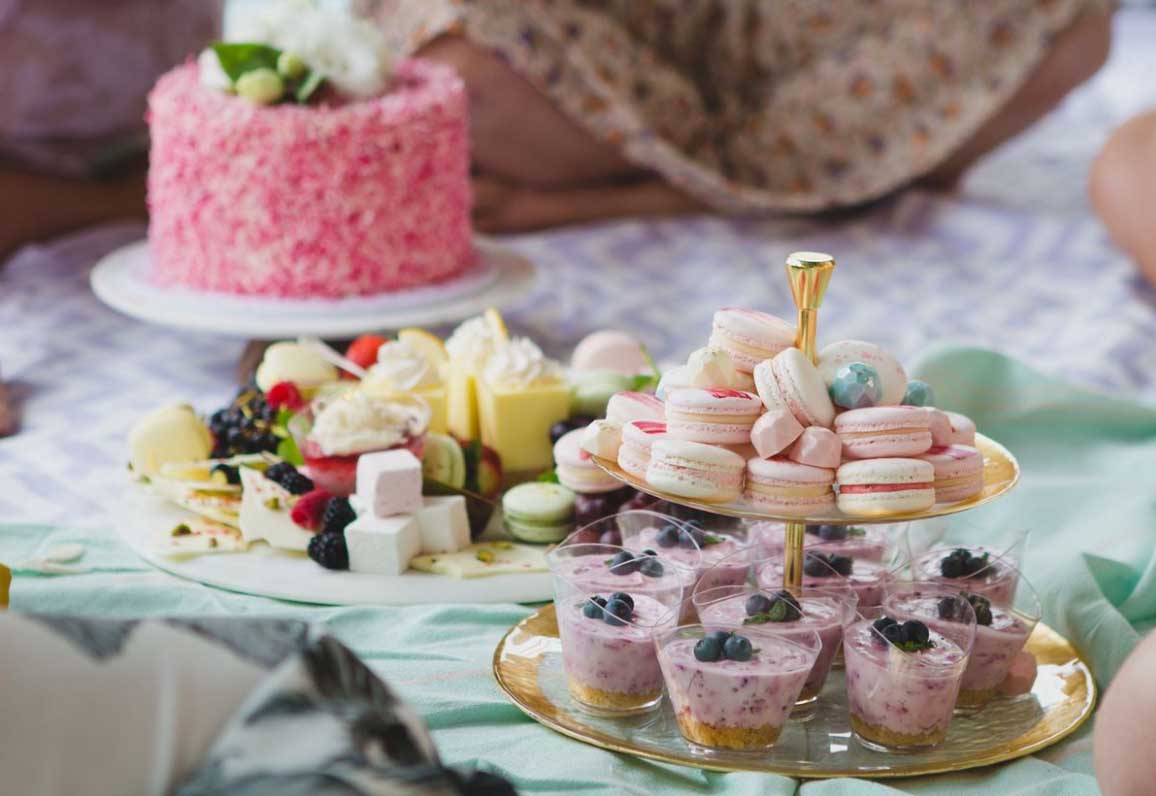 Write a special note in each place card
Make your place cards extra special by writing a personalised note on the back of each one. For guests who have traveled a long distance it can be a simple 'thank you' for making the trip, or maybe it's an inside joke or a cheeky 'you're next!'
[ew-supplier-carousel]