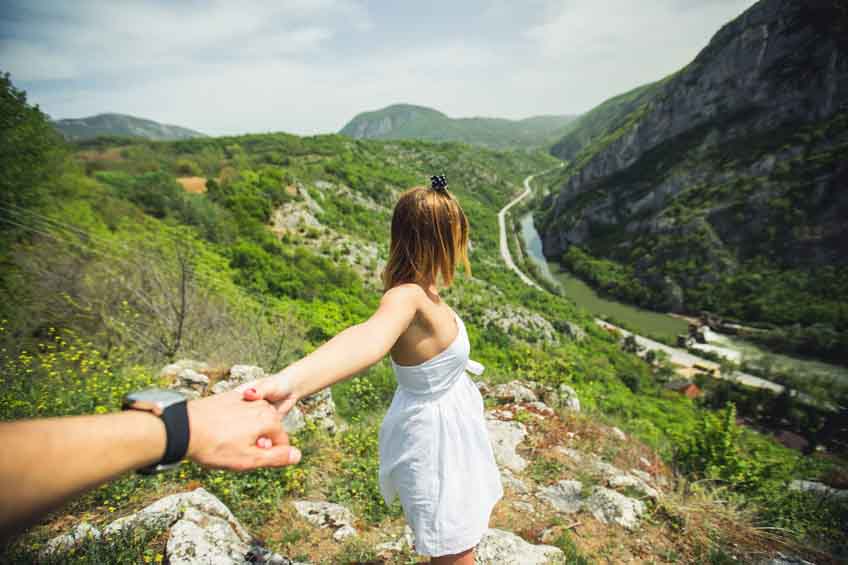 You spend so much time planning your wedding so why not put the same effort into choosing your honeymoon destination? Make it somewhere you both would like to go. Do as much research as you can and even ask friends and family who may have been to a place you are considering.
You might think a faraway tropical region beats the pants off a local area close to home. But you might be surprised! In no particular order, here are 10 stunning Australian honeymoon spots that are guaranteed to offer you a most memorable honeymoon.
The Blue Mountains (New South Wales)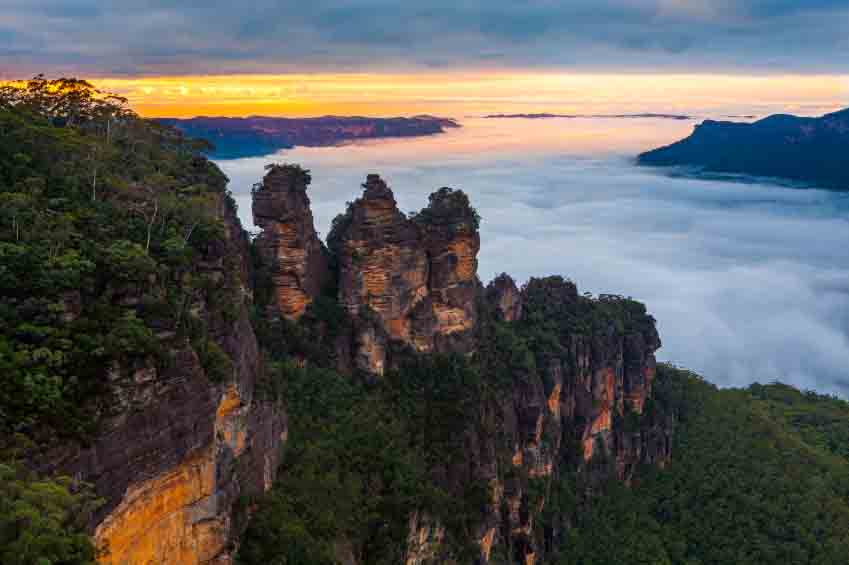 This beautiful region of Australia's most populous state has two main benefits: location and its year-round attractions. By train or car, this region is only an hour west of Sydney. And it doesn't matter what time of year you visit, the Blue Mountains region is always out on show. The scenery is spectacular and you can see it walking, hiking, and bike-riding, driving or being driven on a guided tour. The shopping in various places is fabulous as are the eateries.
Find wedding venues in the Blue Mountains here.
Airlie Beach (Queensland)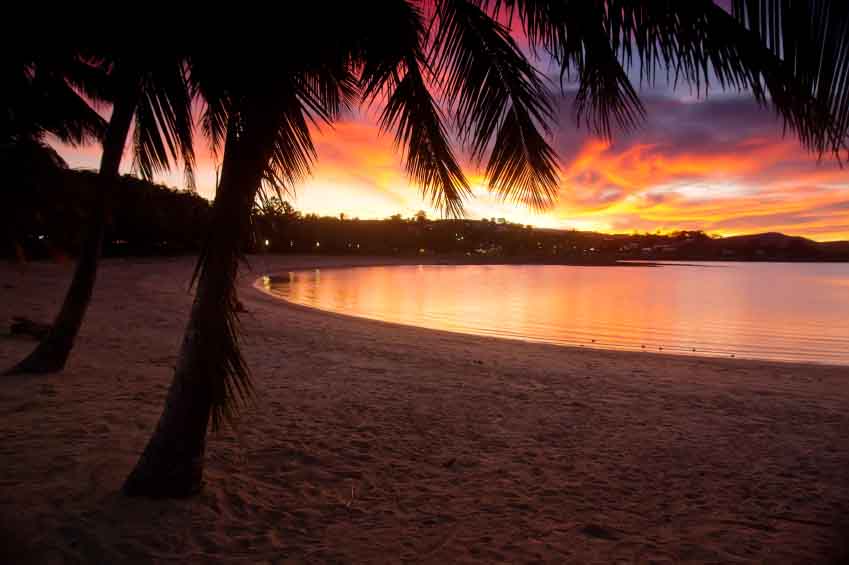 Airlie Beach is at the heart of the Whitsundays. It has glorious beaches, the Great Barrier Reef is in its front yard and stunning rainforests in its backyard. You can do your own thing or enjoy the dozens of tours and trips. One of the main selling points of this region is the vast range of accommodation for honeymooners. The local restaurants are not just outstanding for the range and quality of their food but their location on the ocean front is something you have to experience.
For wedding venues in the Whitsundays, click here.
Cradle Mountain and the Lake St. Clair National Park (Tasmania)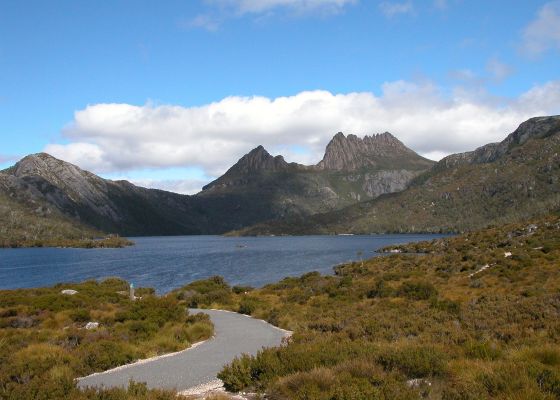 The scenery here is truly spectacular and you can enjoy it from your accommodation or up close when out walking. There are heaps of easy, short walks through ancient rainforests and around the lake or you can take a day trip and climb Cradle Mountain. There are lake cruises, scenic flights and trout fishing all in the pristine Tasmanian wilderness. If you want nature and wildlife at your doorstep, fabulous walking trails and breathtaking scenery, Cradle Mountain is hard to beat.
If you're looking for something more out-there in a honeymoon destination, here's 10 out-of-the-box honeymoon ideas.
Byron Bay (New South Wales)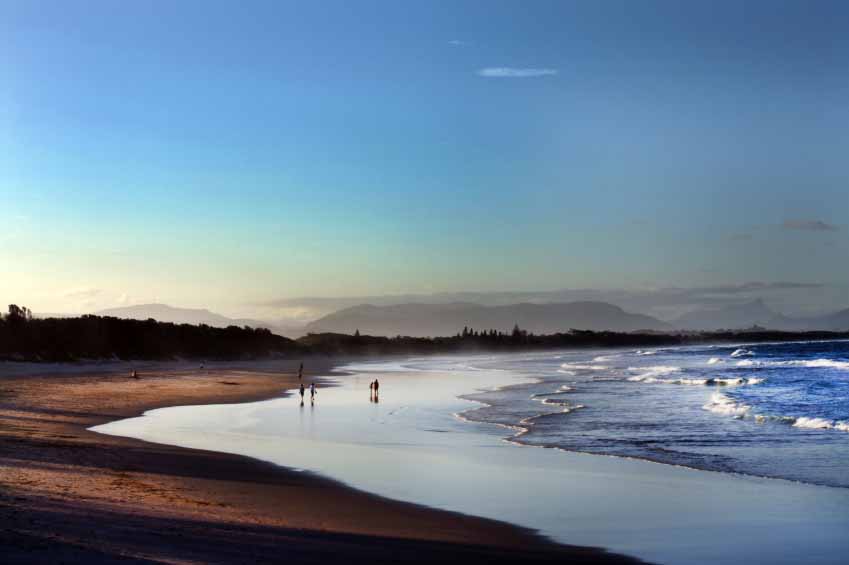 has heaps to offer, a bit like the popular regions north of the border in Queensland but without the commercial and frantic lifestyle. Byron Bay has stunning beaches and more events and activities than you can ever hope to enjoy. Bike-riding, hiking, swimming and surfing, ballooning, hang-gliding and classes in arts and crafts are but some of what's on offer. The destination has a local and relaxed feel with volunteers working as greeters to make honeymooners feel at home and discover the many delights of the region.
Find the perfect wedding venue near Byron Bay.
Margaret River (Western Australia)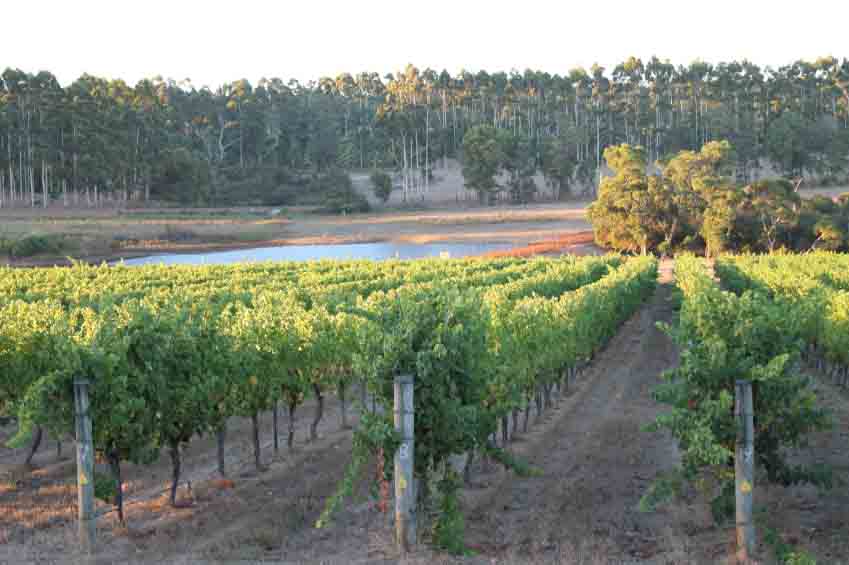 is a bit like NYC – it's so good they named it twice. There's Margaret River the town in the region known as Margaret River. In the south of Western Australia, it's a stunning location for any honeymoon. Known for its superb food and wine, the region offers spectacular scenery, glorious beaches, stunning forests and a variety of peaceful and enchanting places to stay. People come all over the world to visit Margaret River which is not surprising.
Find the perfect wedding venue in Margaret River.
Kakadu National Park (Northern Territory)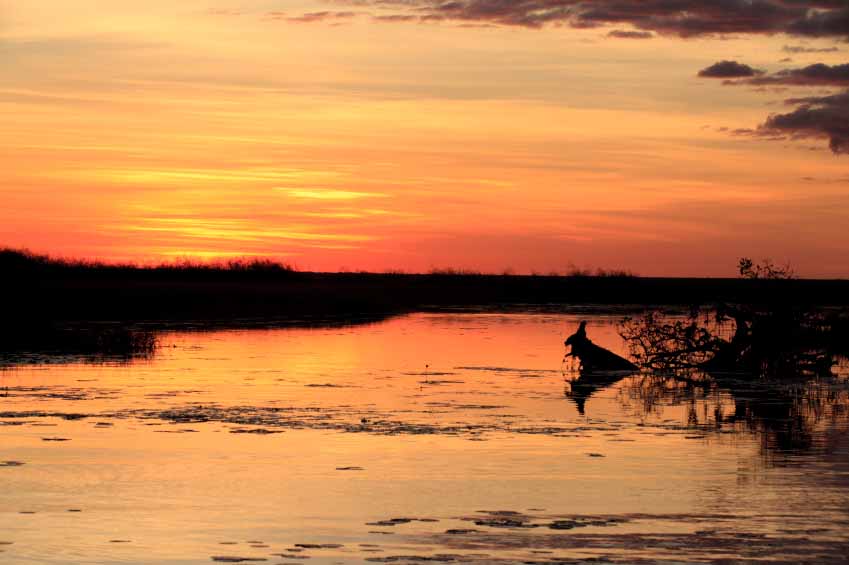 The Kakadu National Park in Australia's Top End is huge. Its 20,000 square kilometres contain scenery, plants and wildlife much of which you'll find nowhere else in the world. The history of the indigenous artwork is amazing. You can self-drive or be driven. The river cruises enable you to see the wildlife in their beautiful natural habitat. You need to pick your time of year but for a honeymoon region with a difference, this Northern Territory region is unique and hard to beat.
The Barossa Valley (South Australia)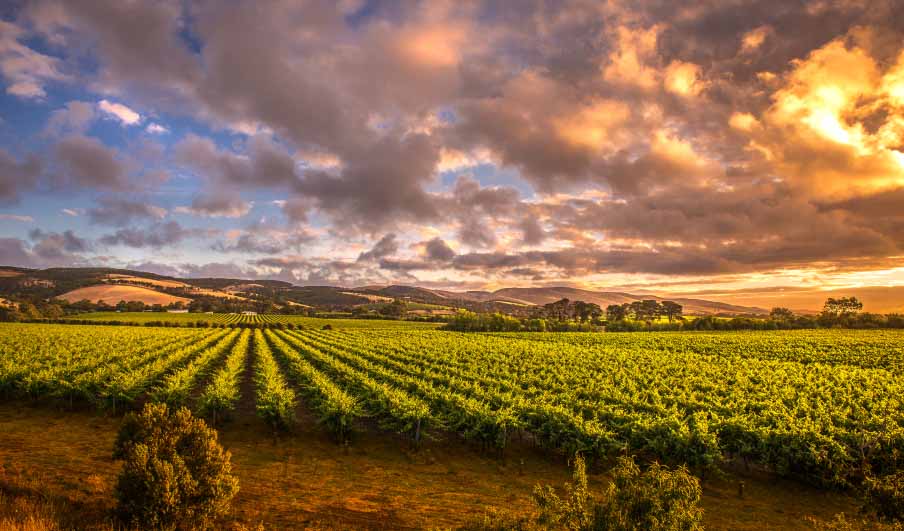 The Barossa Valley is home to the wonderful wine-growing region of South Australia just 65 kilometres from Adelaide. If you have any interest in fine wine, this region has loads to offer. One of its main qualities is that the valley is only some 25 kilometres long and yet its wineries produce almost 25% of Australia's vintages.  The wineries are easy to reach and visit and naturally the food and wine are superb.
Here's 10 exotic honeymoon destinations you've probably never heard of.
The Kimberley Region (Western Australia)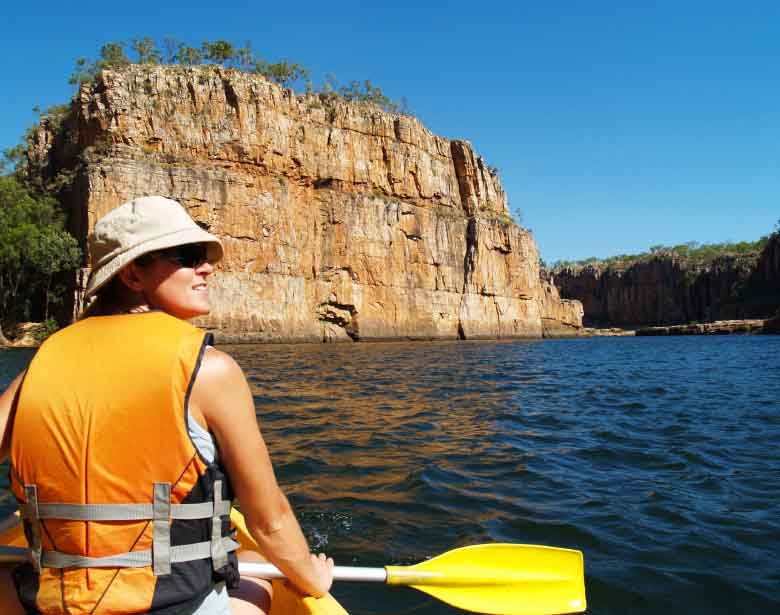 The Kimberley region in the remote north of Western Australian is big. It's more than 400,000 square kilometres big. It's isolated so if you want a honeymoon without bright lights and shopping malls, this could be your destination. Its longest road isn't even paved. But there are mountains, deserts, gorges, rivers and wildlife to explore. Walking's fine but many take to 4WD touring and even to the air. This is a get-away-from-it-all honeymoon destination.
Lord Howe Island (New South Wales)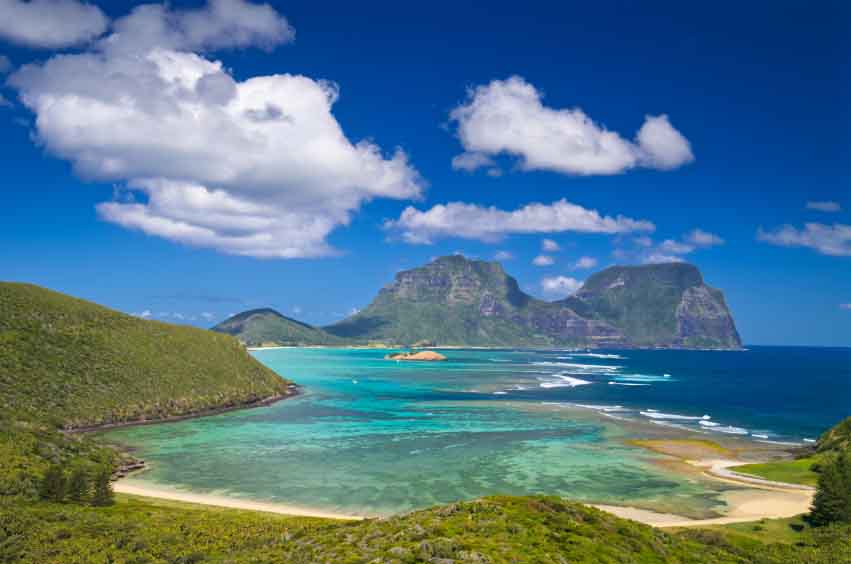 Lord Howe Island is a walking, cycling and diving paradise. If deep-sea fishing appeals, this resort is the perfect base for all outdoor sports including climbing and beach walking. Go kayaking in the pristine waters and explore the fascinating reefs through a glass-bottomed boat. It's less than a two-hour flight from Brisbane or Sydney and the island has won heaps of awards for its superb facilities both natural and manmade. There are only a few hundred permanent residents so if it's privacy you're after, this could be your destination.
Mornington Peninsula (Victoria)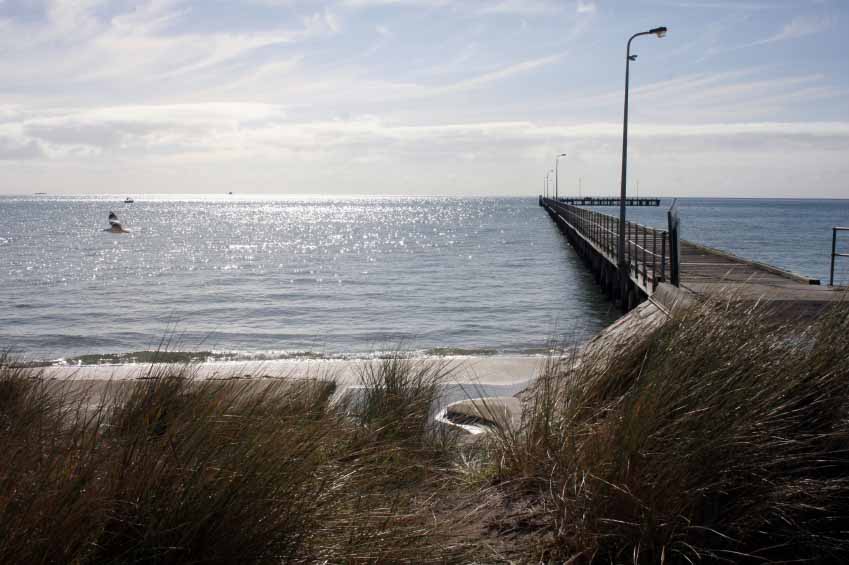 Mornington Peninsula has got honeymoon destination written all over it. If you want peace and quiet with a large dose of luxury and pampering, this destination has it all. Fabulous surf beaches, some of the world's best golf courses, wineries, bike trails, superb foods such as cheese, fruit and honey and only an hour or so south of Melbourne.
Find wedding venues in the Mornington Peninsula by clicking here.
Looking for a great deal for fantastic honeymoon locations? Follow this link.